Growing up as a child, I watched my mum purchase a series of bags of different colors, shapes, and sizes all for different purposes.   
She would spend some time looking through those bags to find the perfect one. Each item had its meaning to her, and each was special enough to be used on different occasions.
Some were more decorative than others, some small and sturdy, some large, and others were of medium size with long and short handles. All her collections contain at least 5 bags every woman should own. 
Therefore, purchasing bags depends on your style, taste, and fashion.
Table of Contents
TYPES OF WOMEN'S HANDBAGS
Before we go ahead to discuss the 5 bags every woman should own, let's first look at the popular types of women's handbags we have;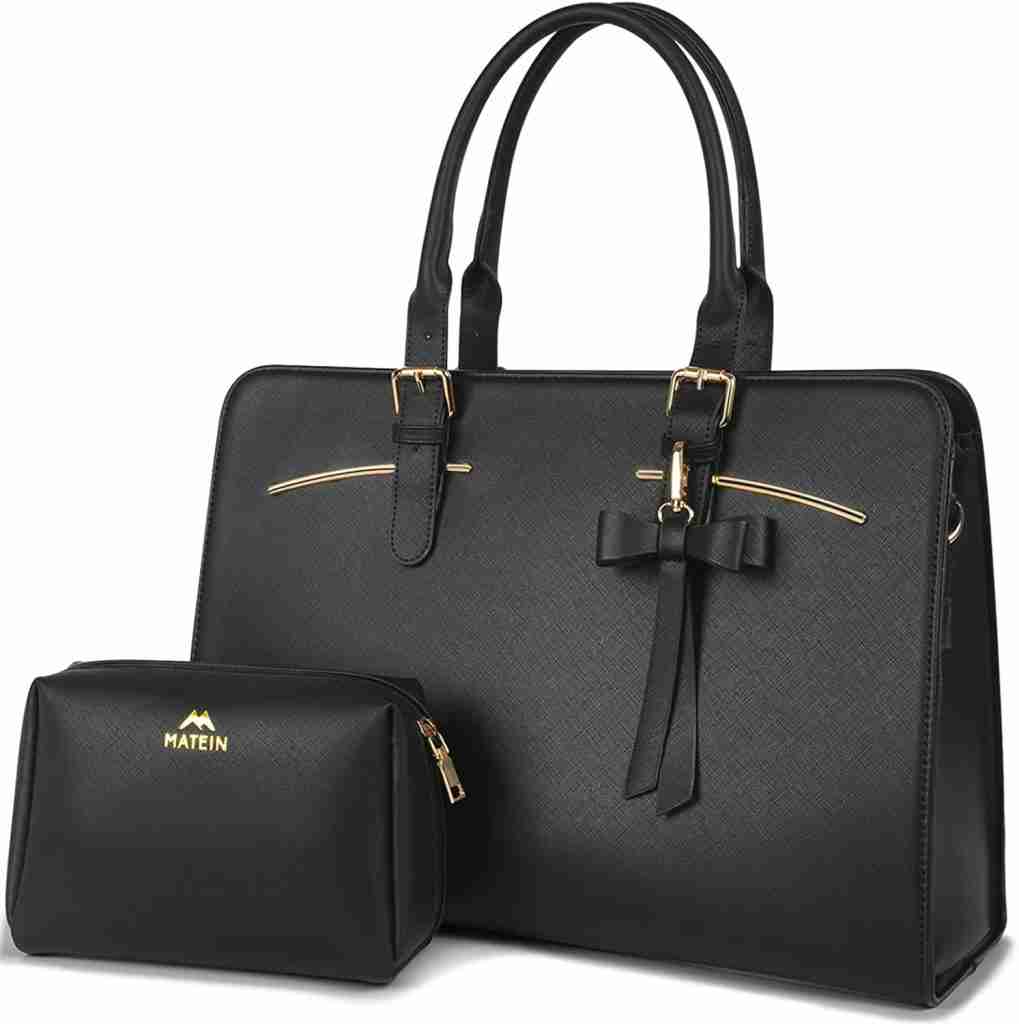 Tote Bag
Satchel Bag
Shoulder Bag
Crossbody Bag
Clutch Bag
Wristlet
Backpack
Hobo Bag
Bucket Bag
Messenger Bag
These are just a few examples of the many types of women's handbags available in the market, and each one can come in a range of materials, colors, and designs.
MUST HAVE BAGS FOR EVERY WOMAN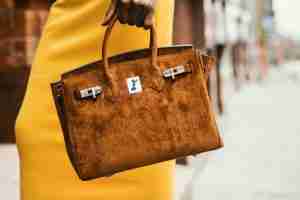 For a woman or lady, there are bags/handbags that are regarded as essential bags or must-have bags to own because these must-have bags offers unique benefits for women like running errands, going to work, or attending a formal event.
As important as bags are to the feminine psyche, there are certain numbers of bags or handbags a woman must have.
Below are the7 must have bags for every woman to own:
Clutch Bag – An elegant must-have bag that is perfect for formal occasions or nights out.
Shoulder Bag – A versatile essential handbag for everyday use.
Satchel Bag – A stylish must-have bag that is perfect for business, work, or meeting.
Clutch Bag – An elegant must-have bag that is perfect for formal occasions or nights out.
Shoulder Bag – A versatile essential handbag for everyday use.
Satchel Bag – A stylish must-have bag that is perfect for business, work, or meeting.
Tote Bag – A tote bag is a versatile roomy bag ideal for carrying laptops, books, groceries, and gym clothes, they range from casual canvas to leather tote bags.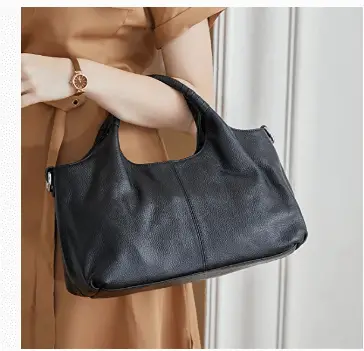 Crossbody Bag – Quick hands-free bag perfect for traveling, running errands, and hiking, always comes with adjustable straps, sits across the body, and with many compartments.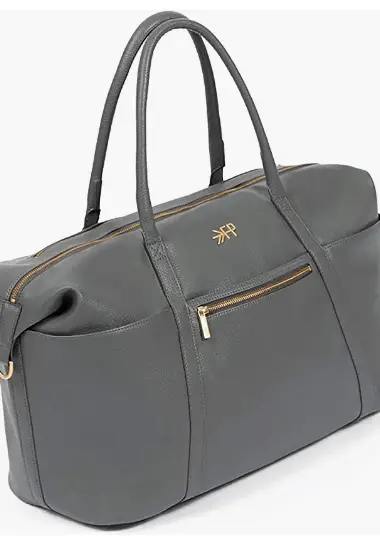 Bucket Bag – A trendy and popular bag that is great for casual wear. Bucket bags typically have a drawstring closure and a relaxed shape, making them perfect for carrying everyday essentials.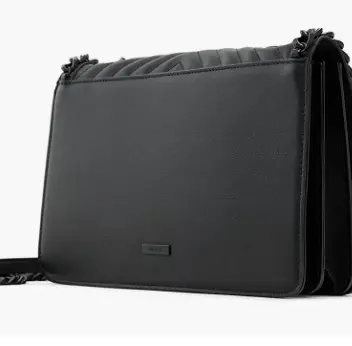 Backpack – A practical and stylish must-have option for anyone who needs to carry a lot of items, such as students or commuters. Backpacks come in a variety of sizes and styles, from sporty to chic leather designs.
Finally, one unique quality of these must-have bags for women is that they help you stay organized, comfortable, and stylish for any occasion.
5 BAGS EVERY WOMAN SHOULD OWN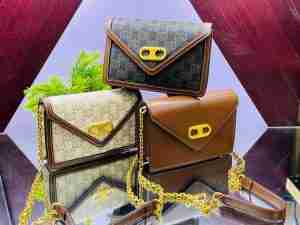 The best 5 bags every woman should own are:
Formal office Bag
Medium cross Bag
Fancy purse Bag
Big Spacious Bag
Clutch Bag
You do not need to have multiple bags in your closet to be stylish or to look presentable. You only need to have the right essential bags needed for your convenience. 
• The Formal office bag
      This bag as the name implies is used exclusively for formal occasions. It's meant for work functions that are not required at home.  This can include important business meetings, events, or even a business lunch with friends.
• The medium cross bag
         This bag has been used for more casual occasions. For example, they use it for casual dinners. For example, if you're going out for drinks with someone. It can be carried comfortably on the shoulder without much effort. It can contain items like phones, lipstick, a wallet, keys, etc.
• The fancy purse-like bag
              This bag is smaller in size compared to the standard one. This comes in handy if you prefer something small for outings like visiting the mall or seeing a friend. It also makes it easier to carry small items around with ease.
• The Big spacious bag 
           This bag is the most versatile of all. When you need an extra-large item such as some clothes, a laptop, an iPad, or large documents, it can easily fit into this bag.  It's best when carrying heavy items such as textbooks, folders, etc.
• The Clutch bag
    The clutch bag is the very definition of feminine elegance. It is filled with designer jewelry and other accessories that make this bag perfect for holding a beautiful woman. This bag has no handles or straps and can be used for casual gatherings or ceremonies.
5 MUST-HAVE BAGS
The 5 must-have bags for ladies is similar to the bags mentioned above, in case you aren't a fan of the bucket and shoulder bags, below are other options of the 5 must-have or essentials bags to own:
Clutch bag
Weekender bag
Hobo shoulder bag
Tote bag
Crossbody Satchel bag
Ultimately, these 5 must-have bags are the most essential bags for women and ladies depending on personal preferences and lifestyle needs.
10 BAGS EVERY WOMAN SHOULD OWN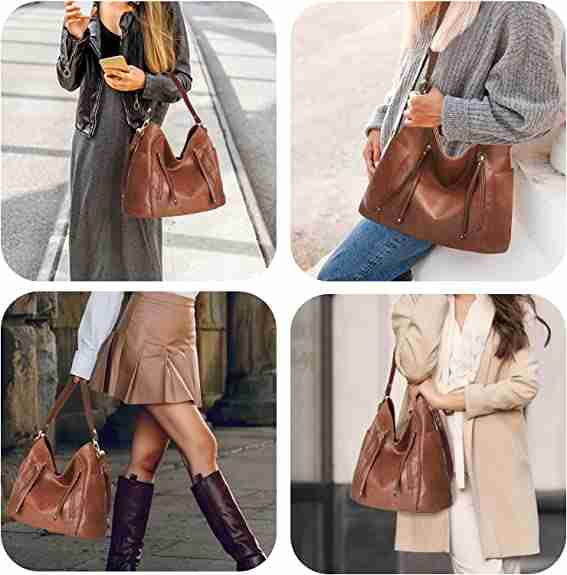 The 10 Bags every woman should own are as follows:
Clutch bag
Tote bag
Crossbody bag
Shoulder bag
Backpack
Satchel bag
Bucket Bag
Evening Bag
Weekender bag
Beach bag
TOP DESIGNER HANDBAGS EVERY WOMAN SHOULD OWN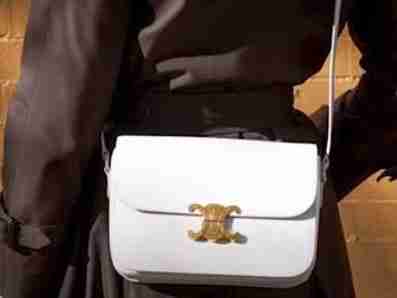 First, designer bags are timeless and expensive bags that can't be accessible by everyone but they make a good investment and the perfect fashion statement.
These top designer bags' prices range from $1,500 to about $3,500.
Below are the 10 top designer handbags every woman should own:
Prada Cleo
Celine Triomphe
Fendi Peekaboo
Hermes 24/24
Gucci Jackie
Gucci Horsebit
Balenciaga Neo classic
Louis Vuitton Alma
Loewe Puzzle
Saint Laurent Sac de Jour
These top 10 designer handbags are durable and elegant and come in a variety of sizes, colors, and designs to suit almost every occasion like travel, business dinner, etc.
DESIGNER BAGS EVERY WOMAN SHOULD OWN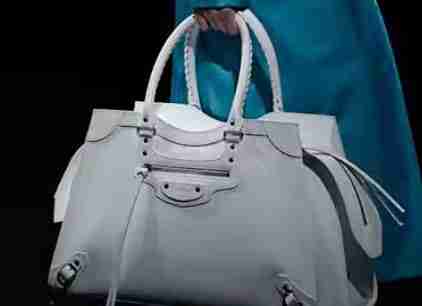 Apart from the top designer bags mentioned above, there are other types of designer bags that are recommended below for you, let's take a look at them:
Chanel Flap Bag
Hermès Birkin Bag
Louis Vuitton Speedy Bag
Gucci Marmont Bag
Céline Luggage Tote
Prada Galleria Bag
Hermes Kelly
Givenchy Antigone
Stella McCartney Falabella
It's always a good idea to invest in high-quality, classic bags that can be worn for many years, rather than trendy or seasonal pieces.
Ultimately, the perfect handbag for you will depend on your personal style and needs.
PURSES EVERY WOMAN SHOULD OWN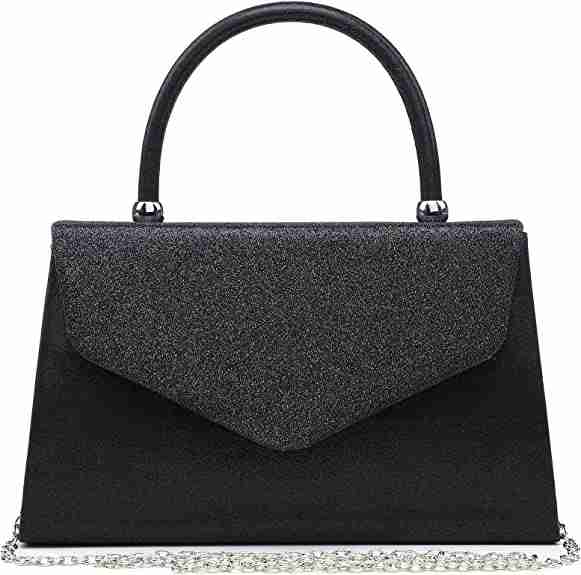 Purses every woman should own will depend on your need, budget, and personal style/preference, we always recommend you choose high-quality purses that will last for many years to come.
The popular and recommended purses that every woman should own are:
Wristlet
Clutch Purse
Satchel
Tote bag
Crossbody Purse.
MUST HAVE BAGS IN YOUR CLOSET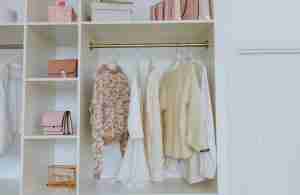 Bags are of different types and serve different purposes. Some bags hold all sorts of things and some contain only certain items.
A person can carry many different kinds of bags but there are must-have bags one needs to have in the closet.
One bag every woman needs in her closet is the shoulder crossbody bag.  It holds all the essentials a woman could ever need, such as hair ties, makeup, perfume, lipstick, and other small objects that are used daily for everyday living.
Another bag that a woman needs in her closet is the mini backpack. This bag has two shoulder straps and a grab handle. It is suitable for activities like hiking, vacations, and tours. 
The third bag that a woman might need is a cloth bag. It is lightweight, very stylish, and spacious.
It can be used for a shopping day with friends or family. It is also convenient when carrying books or other necessities.
WHAT COLOR HANDBAG SHOULD EVERY WOMAN HAVE
The handbag color we recommend for every woman to have included black, brown, tan, navy, and white because these colors can match a variety of outfits and occasions.
In addition, these colors of handbags can complement various styles and color palettes.
Furthermore, the color of a handbag often depends on personal style, occasion, and individual preferences.
Ultimately, the choice of handbag color should reflect personal style and individual preferences. So, I would suggest choosing a handbag color that you feel comfortable with and enjoy carrying.
ESSENTIALS THINGS A WOMAN MUST HAVE IN HER BAG
Below are the essential things/items every woman should or must have in her bag:
Wallet – A must-have for carrying cash, credit cards, and ID.
Phone – A smartphone for communication, internet access, and entertainment.
Keys – House, car, or office keys.
Tissues – For cleaning hands or wiping surfaces.
Hand sanitizer – For keeping hands clean and germ-free.
Lip balm or lipstick – For keeping lips moisturized and adding a pop of color to your look.
Small mirror – For quick touch-ups on the go.
Pain relief medicine – Such as aspirin or ibuprofen.
Snacks – Energy bars or small packets of nuts or dried fruit can provide a quick energy boost.
Personal hygiene products – Such as tampons or pads, wet wipes, or a small bottle of perfume.
Finally, the contents of things in a woman's bag will differ based on needs, lifestyle, activities, and personal preferences.
It's a good idea to regularly clean out your bag and remove any unnecessary items to keep it organized and lightweight.
LUXURY HANDBAGS EVERY WOMAN SHOULD OWN 
Luxury handbags are timeless, elegant, and classic and you surely should get the most out of your money.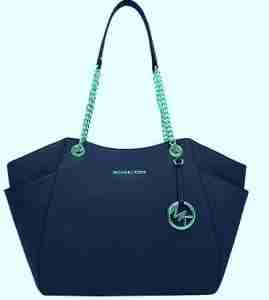 Some brands of these luxury bags became very expensive when they took the name of famous or wealthy individuals, for example, the Dior Lady Dior luxury bag was named after Princess Diana, who fell in love with the design.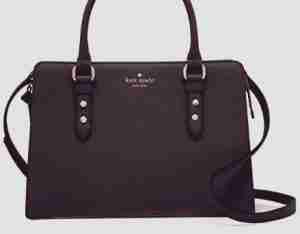 Luxury handbags are somewhat similar to the top designer handbags, examples of the 8 best-recommended luxury handbags are;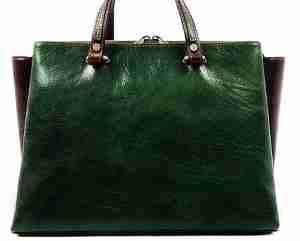 Vesttiaire collective
Sellier Knightsbridge
Hermes Paris Bolde bag
Chanel trendy bag
Dior Lady Dior
Fendi Peekaboo mini Black Leather Bag
Louis Vuitton Alma bag
Bonaventura Emma Bag
Ultimately, the best luxury bag for someone is a matter of personal taste, style, and budget.
LUXURY ITEMS EVERY WOMAN SHOULD HAVE
The luxury items that every woman should have depends on personal style, values, and priorities.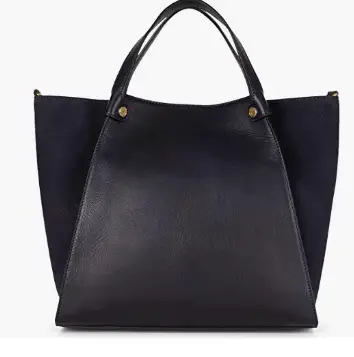 Below are some luxury items that are commonly considered to be essentials every woman should have:
Designer handbag
Jewelry
Designer shoes
Luxury Watch
Luxury underwear (pants/bra)
Designer Clothing
High-quality skincare
ARE CHLOE BAGS WORTH IT?
Yes, Chloe bags are worth it since they are skillfully created with the greatest quality materials, can be worn for any event, are long-lasting, and boost your fashion style and sophistication.
Examples of Chloe bags are:
Chloe Leather Purse Clutch Shoulder Handbag
Chloe women's Hana chain wallet
Chloe Mini Tilda Bag
Chloe soo Hobo Tote bag for women
Chloe women's mara embellished leather, Shoulder Bag.
CONCLUSION
Bags have become a necessity with varieties and sizes being so much more frequent. Purchased for different reasons and purposes, it has become an essential part of daily life. 
However, as I have highlighted above on the best 5 bags every woman should own, whatever bag you purchase should be according to your taste and what you need it for.
It can also be custom tailored, or simply something that will hold any kind of item that you desire, but should fit in such a way as to accommodate the needs and necessities you may have. 
More bags are being made today, with new ideas and concepts being introduced. A few have been created that could help expand the variety of items that are used by many.