Sling bags have various types and functions to them. Its capacity and how comfortable it is makes it a game changer when it comes to choosing a trendy and classy bag.
Today, we will learn how to carry a sling bag, the definition of a sling bag, and how to choose and adjust a sling bag.
One outstanding feature of a sling bag is that they are versatile and the straps are durable and can easily be fastened giving you an easy fit.
Sling bag uses are numerous, if you are the adventurous type like me who likes trying out various sling bag styles, continue reading this guide to learn more about wearing sling bags.
Table of Contents
WHAT IS A SLING BAG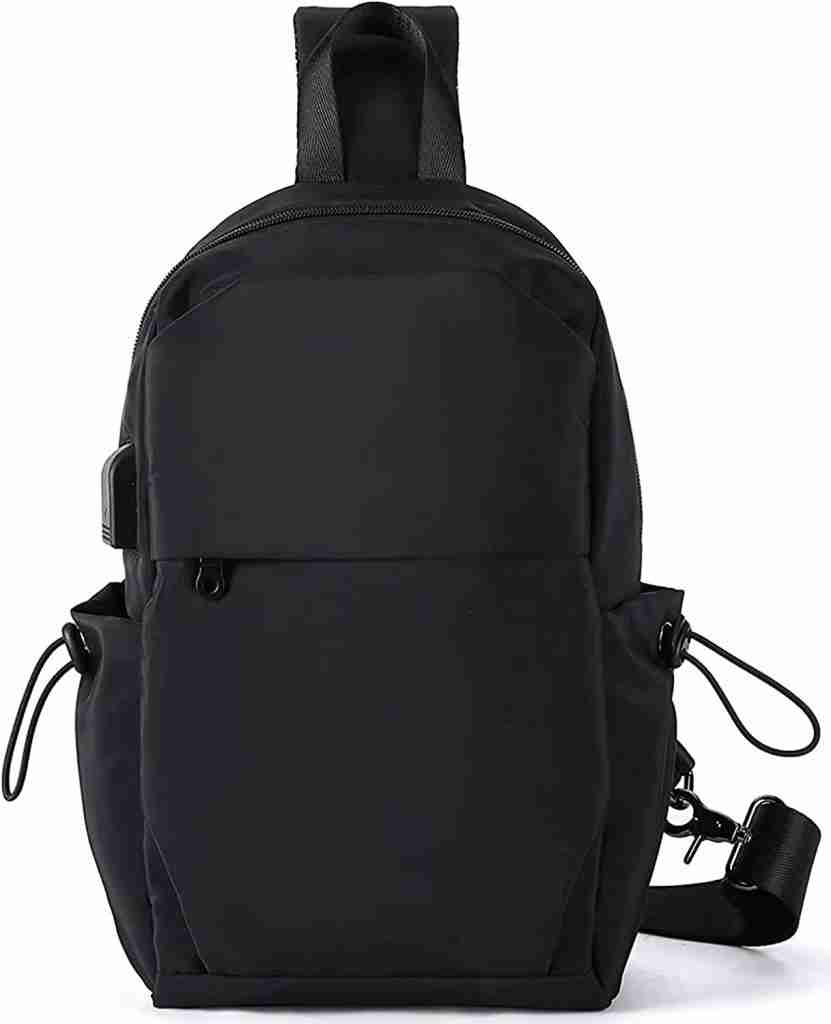 A sling bag is a miniature modest bag that is generally used for carrying items of small value, travel, and everyday use. 
The size of the bag can be varied depending on what its content is, but it will always hold enough to keep things at a reasonable level in terms of storage space and to provide some comfort if needed.
This fashion trend in sling bags has been widely available for both men and women since the early nineties and continues today with an added dimension of accessibility.
It is easy to carry, handle, and carry out of your home. A sling bag is a versatile means of carrying things from place to place.
HOW TO CARRY A SLING BAG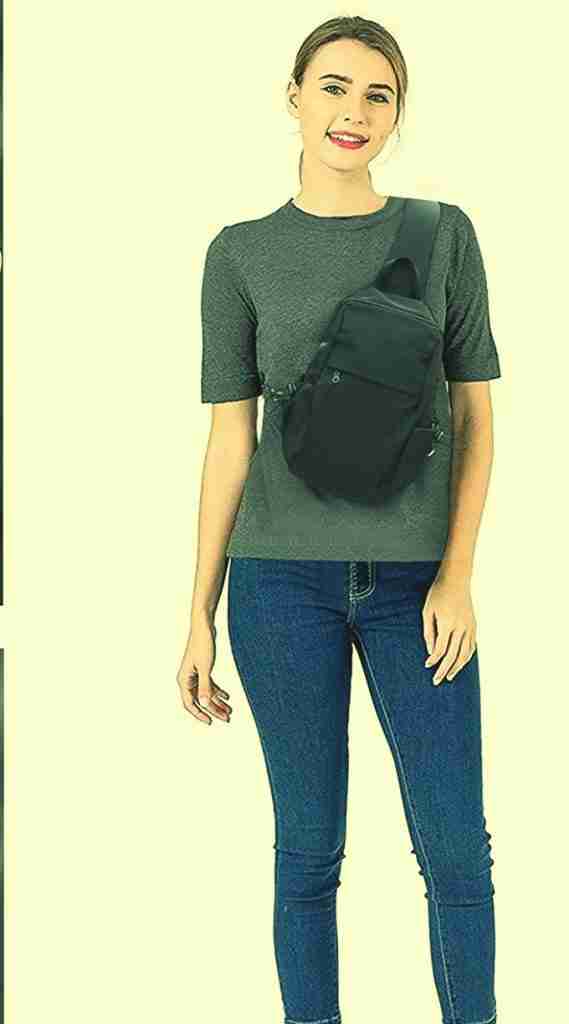 The best four ways to carry a sling bag are as follows:
Sling bags can be worn over or across the back.
A sling bag can be worn over or across the chest/front.
A sling bag is worn around the waist.
A sling bag can be worn on or over the shoulder.
These four options are dependent on the user and the occasion.
WEARING SLING BAG IN FRONT?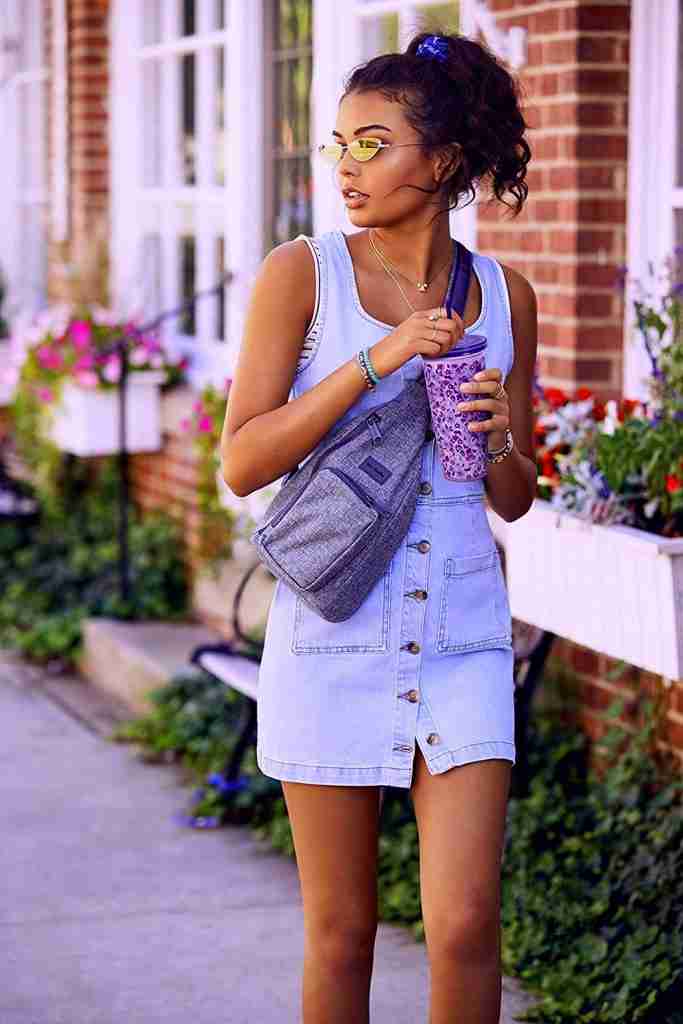 As I indicated above, there are several methods to carry a sling bag, one of which is to wear your sling bag in front.
Now I'll teach you how and why it's vital to wear your sling bag in front. But first, I'd want to tell you a story.
My cousin was robbed while riding a tricycle because she didn't pay attention to the baby bag she was carrying, and her handbag/purse with her money was stolen because the zipper was simple to pull off and she didn't notice.
It would have been difficult if she had been carrying a sling bag in front of her.
You now see why it is critical to wear your sling bag in front since it allows you simple access and control over your belongings while also preventing theft.
To wear your sling bag in front, simply place the strap over your shoulder, adjust the strap, and slide gently until the larger compartment of the bag rests on your chest region.
HOW SHOULD A SLING BAG FIT?
The most traditional and versatile way to wear a sling bag is across your body; this way, it will fit perfectly and comfortably around the shoulder of the person who carries it.
This is not the only option available when carrying a sling bag for long periods. 
However, the strap of the sling bag should be properly secured at the back, to avoid the inherent risk of being unable to get the bag off without causing pain or strain.
HOW DO I CHOOSE A SLING BAG
When choosing a sling bag, the size and how easy it is to adjust the strap is one thing to take into consideration.
It is best to look for something portable and comfortable to carry without feeling like you are lugging a heavy burden.
HOW TO ADJUST SLING BAG
A sling bag can be adjusted using the straps. This is done by pulling down on one side of it with your left hand to loosen it and pulling the strap upwards to tighten. 
You can adjust the strap up until you get to a comfortable position.  If there is no comfortable position, then adjust the strap down to its normal length.
If the strap is too short or the right side of your body is not supported enough for the sling to hold comfortably, then adjust the strap again. 
CROSS BODY SLING BAG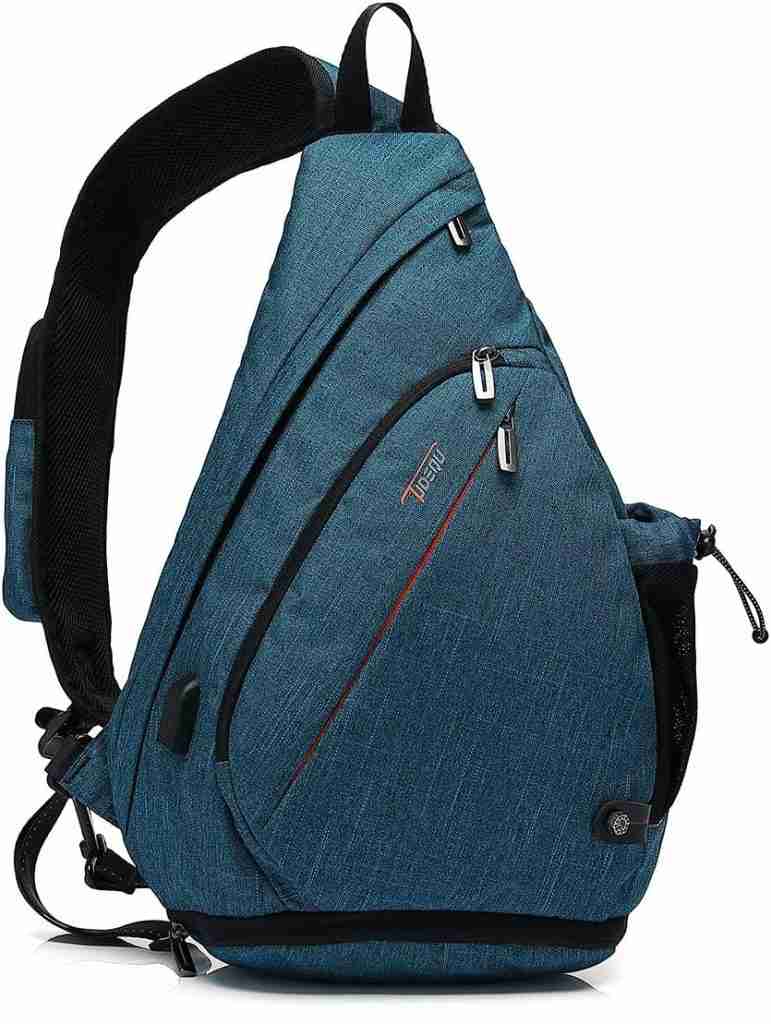 A crossbody sling bag is designed for both men and women with different shapes and styles available in various colors to suit your style and preference.
The strap allows you to wear it comfortably over your shoulders, not restricting your movement.
The fabric of the bag itself is durable and sturdy enough to allow you to travel long distances at a moderate pace. You can carry any number of small items in addition to the one or two that are deemed necessary for everyday life.
It's easy to slip off and back on with ease well as to fasten the bag securely around your body when required.  It is not a large bag nor is there anything too bulky about it.
The weight is distributed evenly so it does not impede you or cause you undue stress.
It is trendy because of its simplicity and versatility.
HOW TO WEAR A CROSSBODY BACKPACK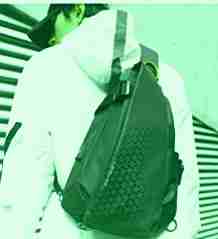 Sometimes, it might get really confusing when you hear crossbody and backpack. One thing that holds a crossbody bag and a backpack together is that you "must sling it", hence you will notice the word "sling bag" used often.
So, to wear your crossbody bag as a backpack or to wear a crossbody backpack bag, you simply need to first attach the bag strap to your desired length depending on the size of your body shape.
Then, pull over the bag over your head, and let it rest on your shoulders. You are now free to adjust the bag to either your front or your back.
Most crossbody backpacks can be used for daily activities such as hiking, cycling, gym, weakened, shopping and travel.
Crossbody sling backpacks are comfortable because they are lightweight. Finally, they can contain essential items like an iPad, clothes, books, medical supplies, a camera, a towel, cosmetics, a wallet, headphones, and a bottle of water.
SLING BAG FOR MEN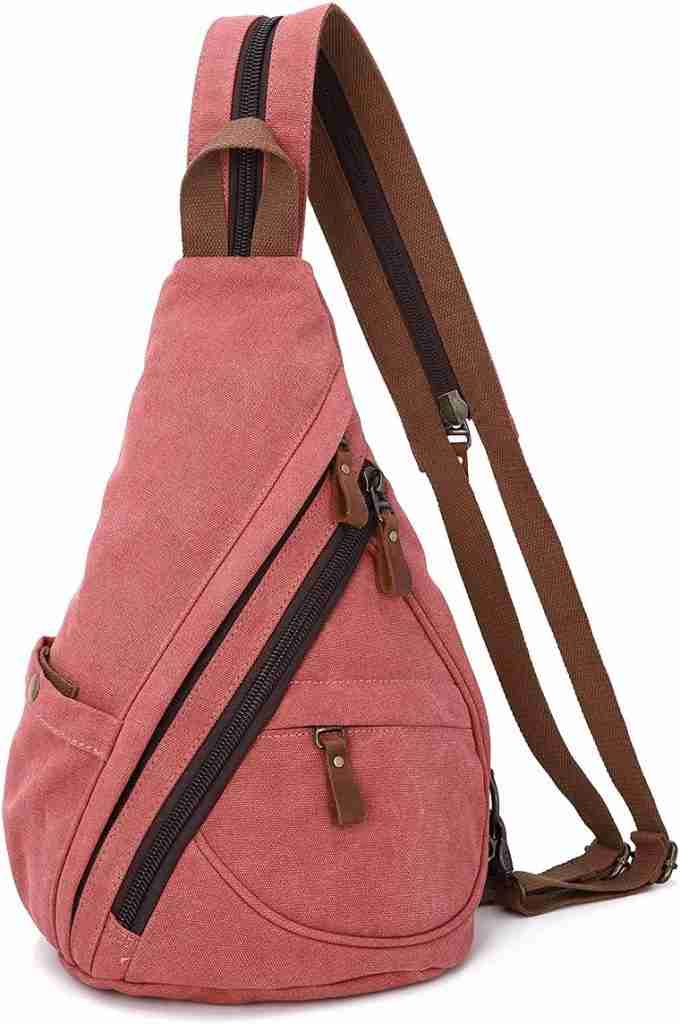 There are sling bags designed specifically for men in structure, color, or shape.  The most common variety is a bag of varying widths, each with a different color to it.
They come in various sizes and shapes. 
Some are made with an extra piece of fabric on the inside where someone sews together a zipper that can be pulled up when needed.
A few look very simple and easy to wear, while some of them have a number or letter design printed on the outside.
The bag itself is typically not more than five to seven inches wide. There's always something unique about the way it looks. 
DESIGNER SLING BAG
Designer sling bags are unique sets of sling bags for both men and women manufactured by top designers like Gucci, Louis Vuitton, and Fendi. 
These bags are lightweight and fashionable but also durable and comfortable because they can hold up to the weight of whatever is inside them.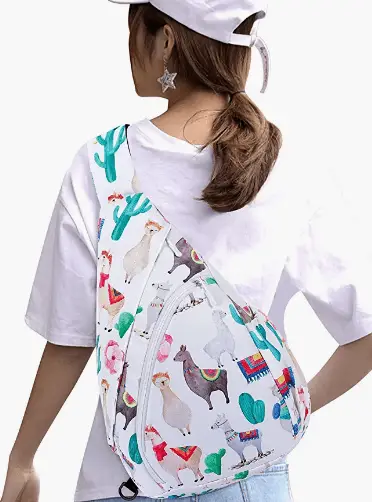 The leather is soft and smooth as well. It's also designed to be worn comfortably with no extra strain or pressure on the wearer.
It is perfect for multi occasions, travel, gym, business meetings, etc. it comes with a sturdy adjustable strap so that you can adjust it easily. 
This strap goes around the hips, back, and chest area of your body which makes you more comfortable in any type of position.
This strap allows the wearer to comfortably carry multiple items at once without having to worry about them being too heavy. 
HOW TO WEAR ONE STRAP BACKPACK
The most versatile way to wear a one-strap backpack is across your back or over your shoulder. 
It's easy to carry around, as it can be slung easily over the shoulders or the back. The same goes for the strap, which should be pulled tight over your back or shoulder. 
CONCLUSION
It is important to know that sling bags are designed for convenience and comfort.  It makes movement easy and faster.
Over the years, it has become a trend for both men and women with different colors and sizes available.
It's a common item in almost every fashion or bag store.
In the past few years, there have been more and more sling bags manufactured by fashion designers and brands. It became fashionable for women to have one as well as men because they are very easy to carry without stress.