Choosing USA Made Laundry bags are a smart and sustainable solution for your home.
Laundry day is an inevitable chore that we all have to face, and having the right tools can make it fun and a big difference.
One of those tools is a laundry bag, which can help keep your dirty clothes organized and easily transportable to the washing machine.
But not all laundry bags are created equal. Some are made from cheap materials that quickly fall apart, while others are not environmentally friendly.
That's why American-made laundry bags are becoming increasingly popular, providing a smart and sustainable solution for your home.
In this article, we'll explore the benefits of using high-quality laundry bags, including their durability, eco-friendliness, and stylish designs that can elevate your laundry routine.
Table of Contents
ARE LAUNDRY WASH BAGS WORTH IT?
Yes, Laundry wash bags are worth it for several reasons. Let's see them below;
Laundry wash bags are worth it because they are designed to protect delicate items or those with embellishments during the washing process.
Since we have different types of clothing or fabrics, we also have various types of laundry bags which help prevent tangling, snagging, or stretching of items like lingerie, hosiery, or sweaters.
In addition, laundry wash bags are worth it as they can extend the life of your clothing and save you money in the long run by reducing the need for repairs or replacements.
Finally, Laundry wash bags are used for preventing damage to your washing machine by catching small items like socks or undergarments that might otherwise get caught in the machine's mechanisms.
USA MADE LAUNDRY BAGS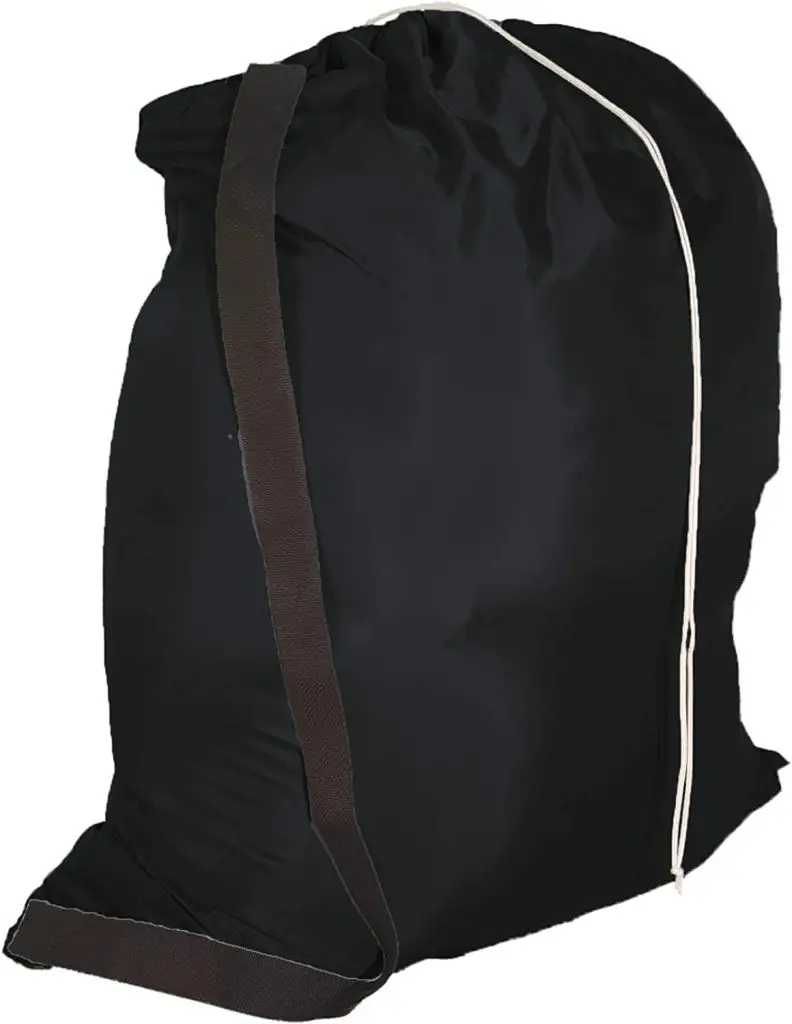 USA made laundry bags are laundry bags that are manufactured in the USA, see below the 3 American made laundry bags we recommend;
Owen USA made Laundry Bag
NY Tarp Laundry Bag Company
Bags USA Laundry Bag
OWEN SEWN MADE IN THE USA LAUNDRY BAG
The Owen sewn Laundry bag comes in various designs and materials, we have cotton and canvas material, and both of them work perfectly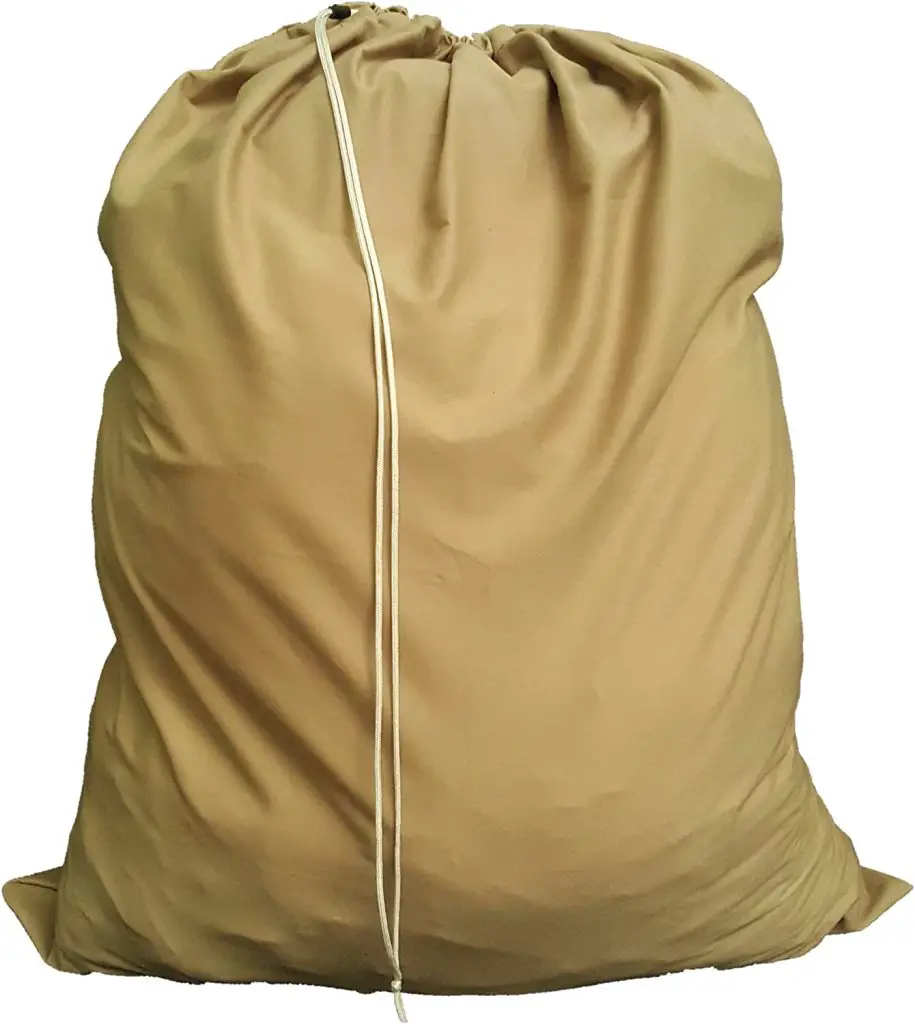 The Owen Sewn USA made laundry bag is large enough to handle a large number of dirty clothes in the washing machine, they are designed with rubber tube locks for easy closure.
The Large size makes it suitable for home, industrial or commercial laundry.
Perfect for camping, storage, and everyday use. The size of the Owen Sewn laundry bag is 30inch x 40inch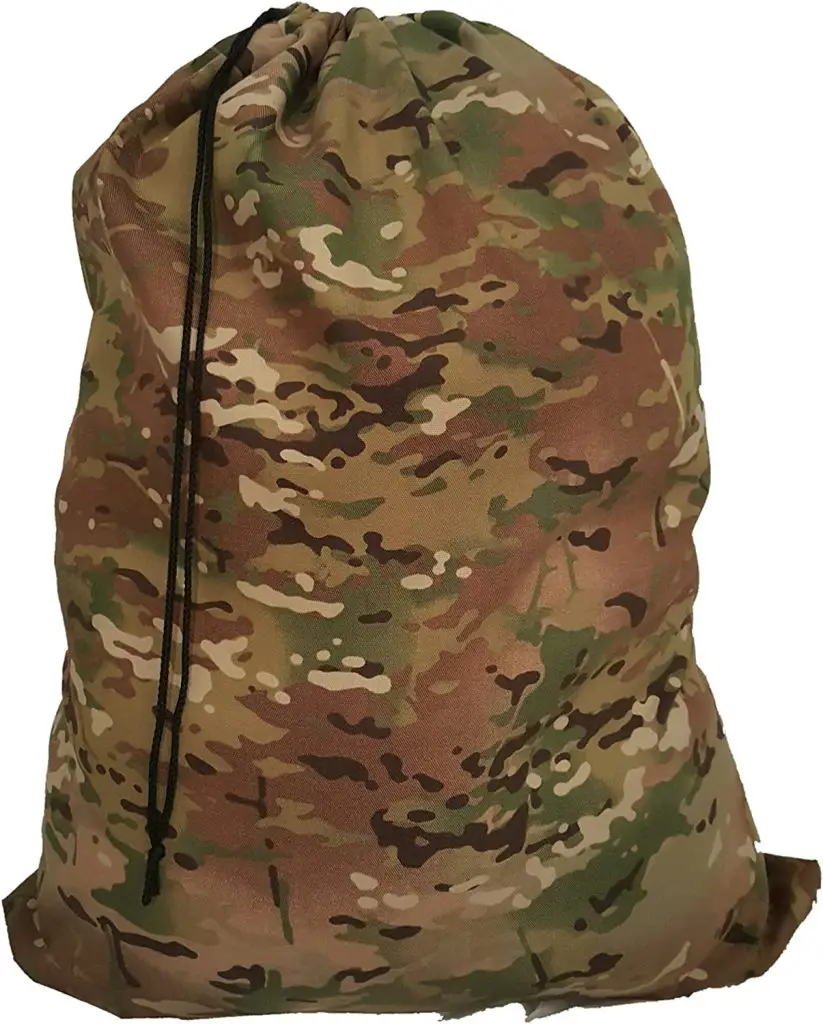 In addition, this Laundry bag can hold up to 3 wash loads and will work great as a Giant Sports Storage Bag for all of your kid's equipment.
I highly recommend buying this USA laundry bag.
NY TARP LAUNDRY BAG COMPANY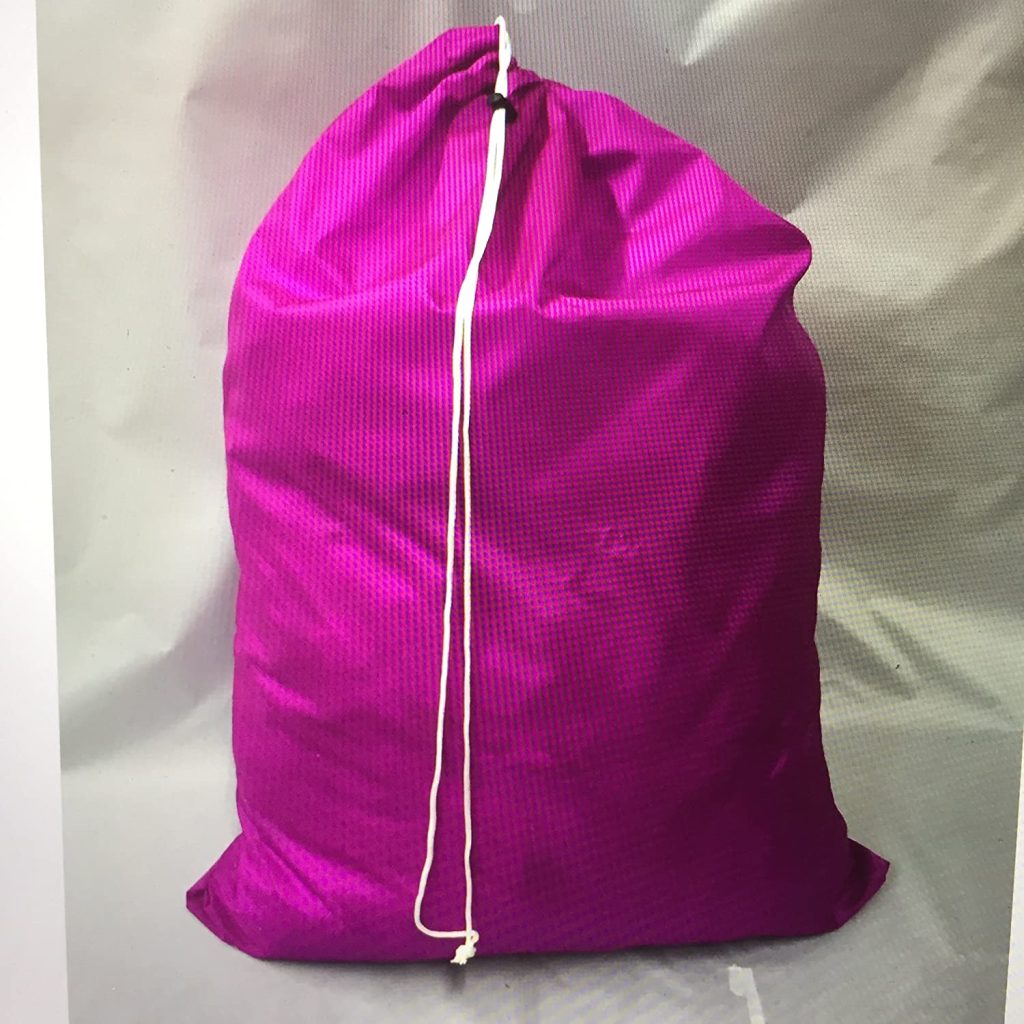 The NY Tarp laundry bag is a simple nylon USA laundry bag designed with spring lock closure, wash with ease using this high-quality durable laundry bag made up of high tensile strength laundry bag
NY Tarp laundry bag is the same size as the Owen Sewn laundry bag of 30inch x 40inch.
Finally, the Nylon material used in manufacturing this American-made Laundry bag is far superior to other weak and cheap nylon polyester fabric.
BAGS USA LAUNDRY BAG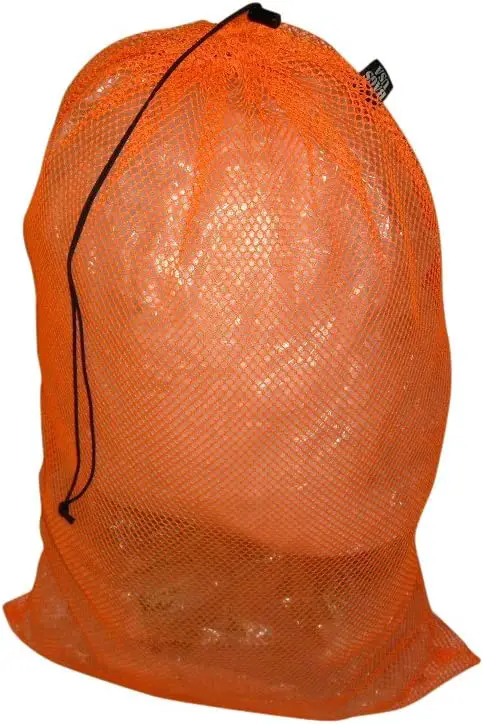 Aside from manufacturing Laundry bags, the Bags USA company also manufactures Dopp kits and other handmade leather goods.
The Bags USA Laundry bag has a cord lock, and mesh design to keep all your stuff in one bag
Perfect for holding a soccer ball or Basketball.
DO LAUNDRY BAGS WORK?
Yes, laundry bags do work as they can be very effective in protecting your clothes during washing and drying cycles.
Laundry bags are designed to keep your clothes safe from damage caused by snagging, stretching, or tangling in the washing machine or dryer.
Secondly, laundry bags work because Mesh wash bags are used for delicates, such as lingerie, hosiery, and other clothing made from delicate fabrics.
You can rest assured that your clothes will be protected from pilling, tearing, and rubbing against each other.
Do you have large clothes? Like jeans or sweaters, we recommend you use larger laundry bags or a soft pillowcase that will prevent them during wash cycles.
Using large laundry bags can help to prevent your clothes from getting tangled with other clothes or snagged on the machine's agitator.
Finally, always stick with the manufacturer's instructions to get the best out of your laundry experience.
MESH LAUNDRY BAGS MADE IN THE USA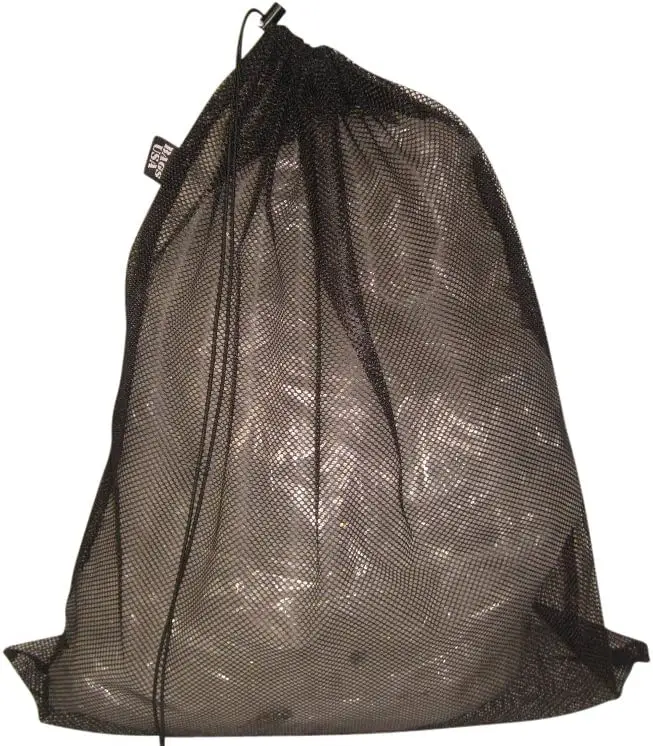 Mesh laundry bags made in the USA is the Industrial Mesh Laundry Bag by Bags USA, it is designed with a drawstring cord lock preserving your clothing with ease.
It has a height of 30 inches and a width of 25 inches, this USA made Mesh Laundry bag can comfortably hold about 30lb.
Organize and carry your dirty clothes with ease while traveling, this mesh laundry bag can hold up being washed many times.
This durable netting mesh laundry bag that is made in the USA works perfectly in the washer and dryer, this American wash bag is worth every penny.
BEST LAUNDRY BAGS
Laundry bags are essential tools for anyone who wants to keep their clothes organized, especially during the washing process.
The best laundry bags are durable, efficient, and easy to use. Here are some features to look for when selecting a laundry bag: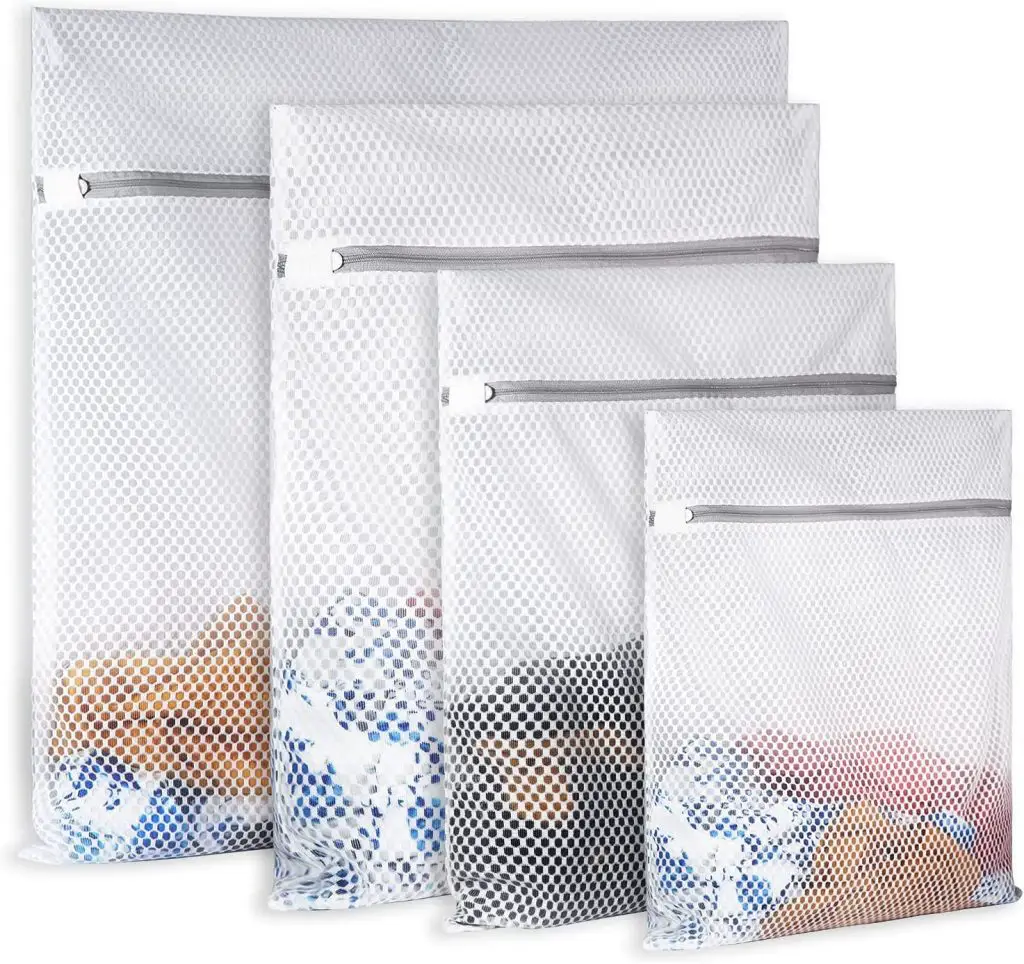 Material: Laundry bags are typically made of nylon, mesh, or canvas. Mesh bags allow for more breathability and faster drying, while canvas bags are more durable and can withstand heavier loads. Nylon bags are lightweight and easy to carry.
Size: Laundry bags come in various sizes, and you should choose one that suits your needs. Smaller bags are ideal for delicates, while larger bags can accommodate larger items such as bedding and towels.
Closure: The closure of a laundry bag can affect how well it protects your clothes during the washing process. Drawstring closures are easy to use and secure, while zipper closures can provide extra protection against spills and stains.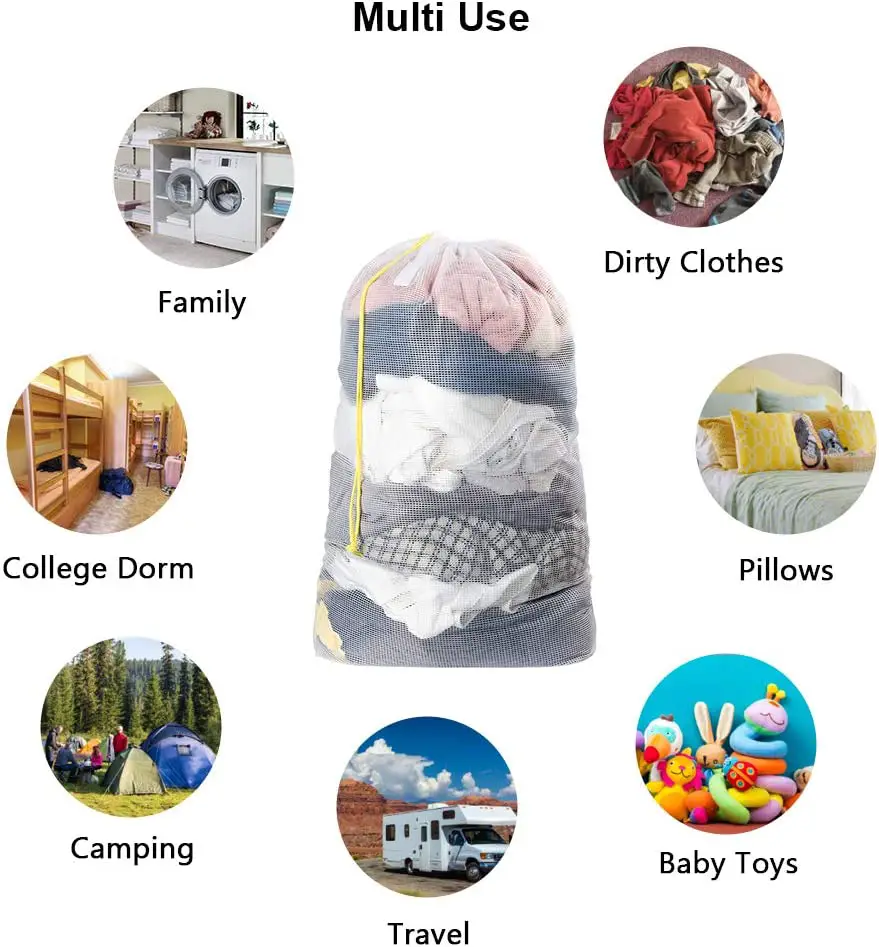 Color: Choosing a laundry bag with a bright color can help you easily spot it in a pile of clothes or laundry.
Machine Washable: A good laundry bag should be machine washable, so it can be cleaned along with your clothes.
Handles: Some laundry bags come with handles, which make them easy to carry from the hamper to the washing machine.
Ultimately, the best laundry bag for you will depend on your personal preferences and needs. Consider the features above and choose a laundry bag that suits your lifestyle and laundry routine.
CAN YOU PUT LAUNDRY BAGS IN THE WASHING MACHINE?
Yes, Laundry bags can be used in the washing machine as long as they are made up of cotton, canvas, or nylon material.
If your laundry bag is made up of silk material, we do not recommend you use it because of its delicacy.
We also advise that you wash clothes separately in laundry bags that have strong zippers so you don't end up damaging your clothes. Finally, always read up manufacturer's specifications before you buy and use your preferred laundry bag.
ROYAL SILK FABRIC
Royal silk fabric is a type of luxurious and high-quality textile material made from silk fibers. It is known for its soft, smooth, and glossy texture, as well as its lightweight and breathable nature.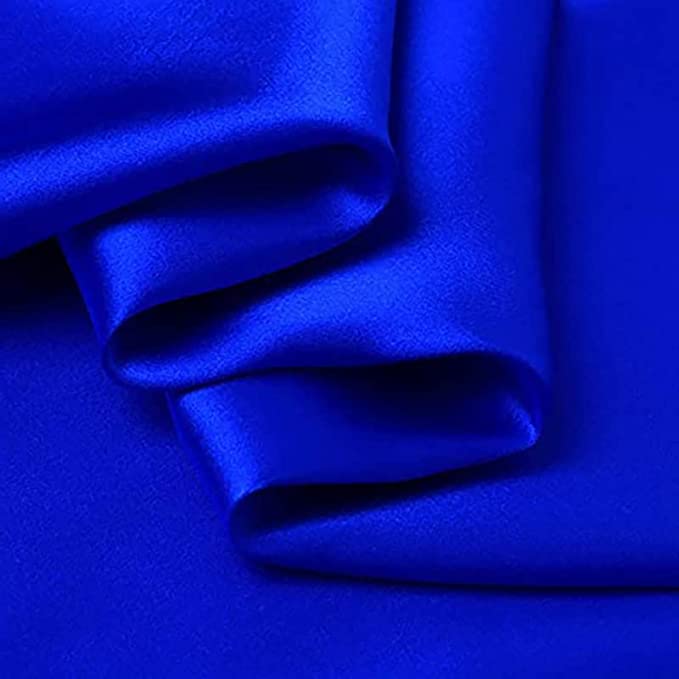 The term "royal silk" often refers to silk fabrics that are made using traditional methods and techniques, and may have been historically associated with eminence.
The fabric can be used to create a variety of clothing items, such as dresses, suits, and scarves, as well as home decor items like curtains and bedding.
Due to its delicate nature and high cost, royal silk fabric is often considered an opulent lush item used in high-end fashion and interior design.
SILK STORE
A silk store is a retail establishment that specializes in selling products made of silk fabric.
Silk is a magnificent and high-quality textile that has been cherished for centuries for its softness, durability, and sheen.
A silk store typically offers a variety of silk products such as clothing items like dresses, shirts, scarves, and ties.
It may also offer bedding items such as silk sheets and pillowcases, as well as home decor items like curtains, tablecloths, and cushions.
Silk stores may also carry a range of silk fabrics in various colors, prints, and textures, which customers can purchase to make their own custom-made clothing or home decor items.
Some silk stores may also offer tailor services for customers who want to create custom-fit silk garments.
Many silk stores source their silk from various parts of the world, including China, India, Thailand, and Italy, where silk production has a long history and is highly regarded.
The quality of silk fabric can vary widely depending on factors such as the type of silk, the method of production, and the source of the silk.
Therefore, it is important to choose a reputable silk store that offers high-quality silk products.
SILK CATALOGUE 
A silk catalog is a printed or digital document that showcases various types of silk fabrics and products available for sale.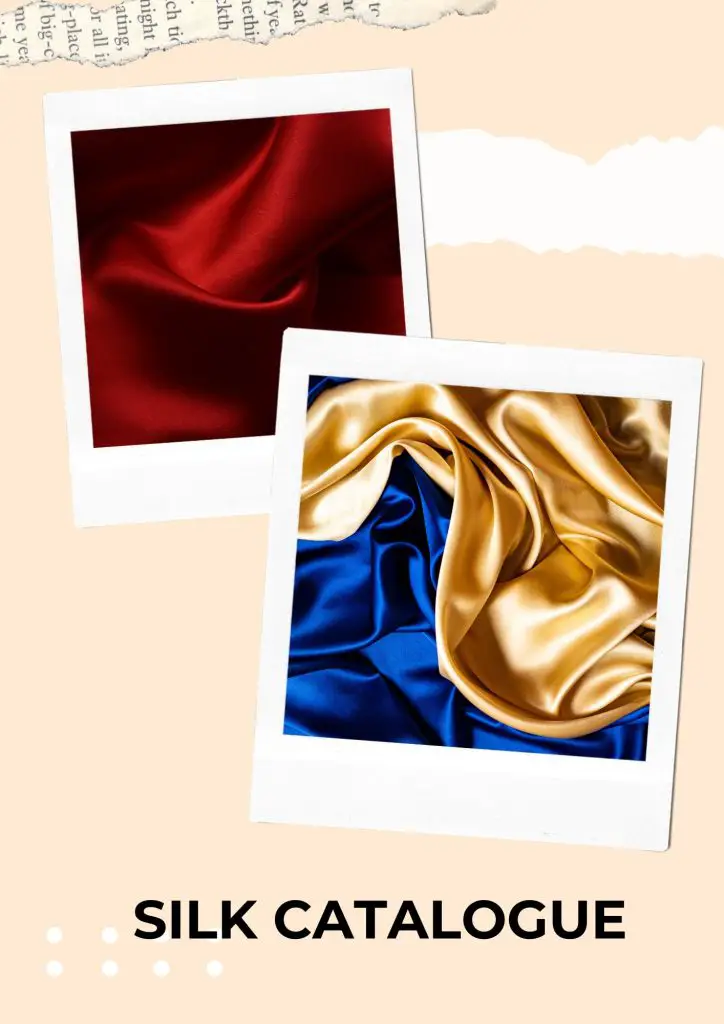 It usually includes detailed descriptions of the different types of silk, such as silk satin, silk chiffon, silk crepe, and silk organza, as well as information about their qualities, colors, and patterns.
The catalog may also feature images of the fabrics and products, along with their prices and ordering information.
Silk catalogs are often used by textile manufacturers, wholesalers, and retailers to promote their silk products and to help customers select the best fabric for their needs.
ROYAL SILK SCARF
A royal silk scarf is a luxurious accessory made of high-quality silk that is often associated with royalty or high-end fashion.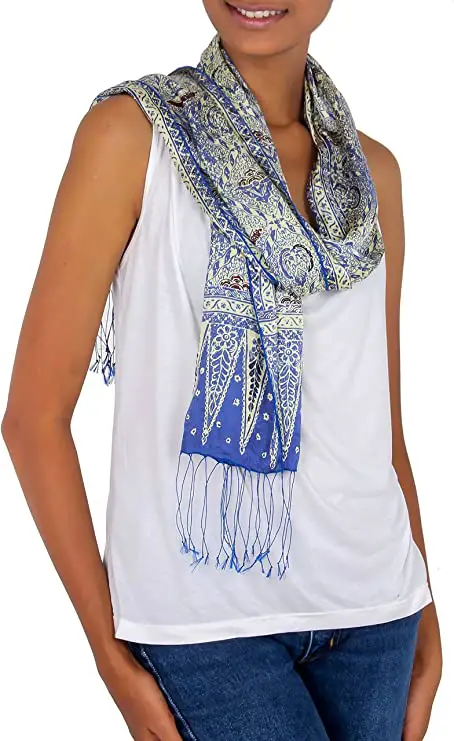 Silk scarves have been a symbol of wealth and status for centuries, and they are often adorned with intricate designs or patterns, such as paisley or floral motifs.
In particular, a royal silk scarf may refer to a scarf that has been worn or endorsed by a member of a royal family or has been designed specifically for a royal occasion.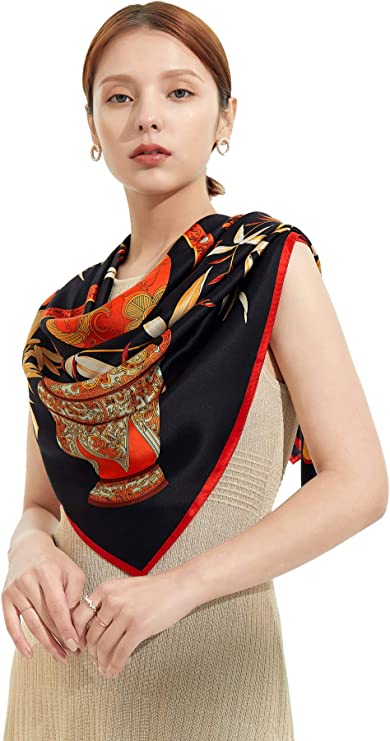 For example, the brand Hermes is known for its silk scarves, which have been worn by several members of royalty, including Queen Elizabeth II of England.
Overall, a royal silk scarf is a timeless and elegant accessory that adds sophistication and style to any outfit.
ROYAL SILK BOXERS
Royal silk boxers are a type of men's underwear made from silk fabric. They are called "royal" because silk was historically a luxurious fabric reserved for royalty and the wealthy.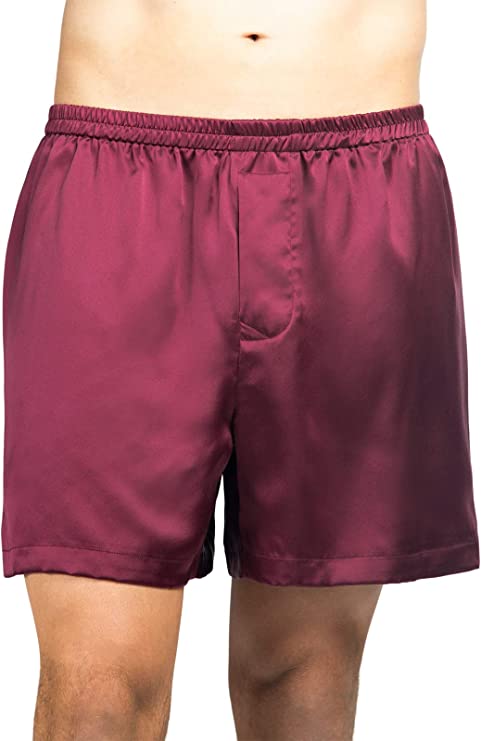 Silk boxers are known for their softness, comfort, and breathability. They also tend to be more expensive than other types of boxers because silk is a high-quality and expensive fabric.
Some men prefer silk boxers for special occasions or as a luxurious treat for themselves, while others wear them every day.
HOW TO WASH SILK BOXERS
Since the silk material is a delicate one, below are various ways how to wash silk boxers:
The first action to take is to check the manufacturer's manual to see the instructions on how to wash or take care of your silk boxers.
The method I used often to wash my silk boxers, is my hands with a mild detergent or using the "gentle cycle" wash written on the washing machine.
Never use harsh chemicals or bleach to wash your silk boxers, you will only end up damaging the material.
It is not every material you soak inside hot water, simply use cool water in washing your silk boxers.
After hand washing or machine washing, gently rinse your silk boxers thoroughly to remove all traces of detergent.
Make sure you don't wring your silk boxers as this can damage the fabric, instead gently squeeze, then you simply the silk boxers to dry away from heavy direct heat/sunlight.
Finally, do not tumble dry or iron silk.
ROYAL SILK PAJAMAS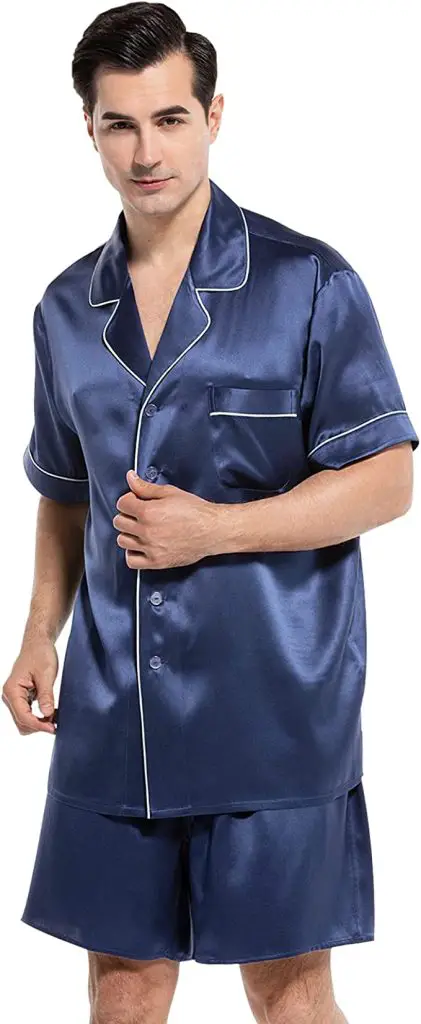 Royal silk pajamas are luxurious sleepwear made from silk fabric. Silk is a natural fiber known for its soft, smooth, and lustrous texture that feels great against the skin.
Royal silk pajamas are typically made from high-quality silk, with a glossy sheen that adds to their elegance.
Royal silk pajamas can come in various designs, but they often feature a loose-fitting shirt and pants that are comfortable to wear while sleeping.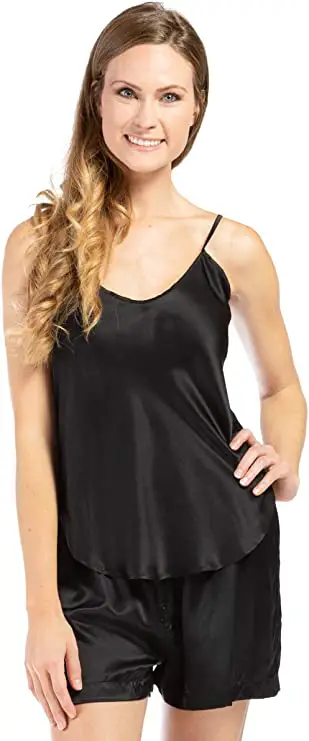 They may also include intricate detailing such as lace or embroidery, which adds to their aesthetic appeal.
These pajamas are often considered a high-end fashion item and are typically more expensive than other types of sleepwear.
They are popular among those who value comfort and luxury, and they are often worn by royalty, celebrities, and affluent individuals.
ROYAL SILK POCKET SQUARE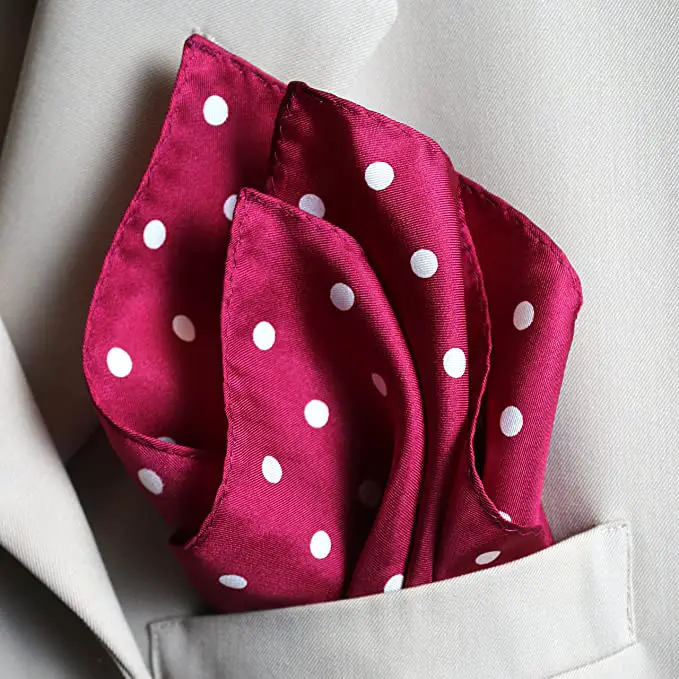 The royal silk pocket square is a small silk material whose shape is square, usually seen at the breast pocket of a suit jacket or native attire (based on your country's fashion style)
Do you want a touch of elegance? Do you want to make a fashion statement? If yes, we recommend you get the royal silk pocket square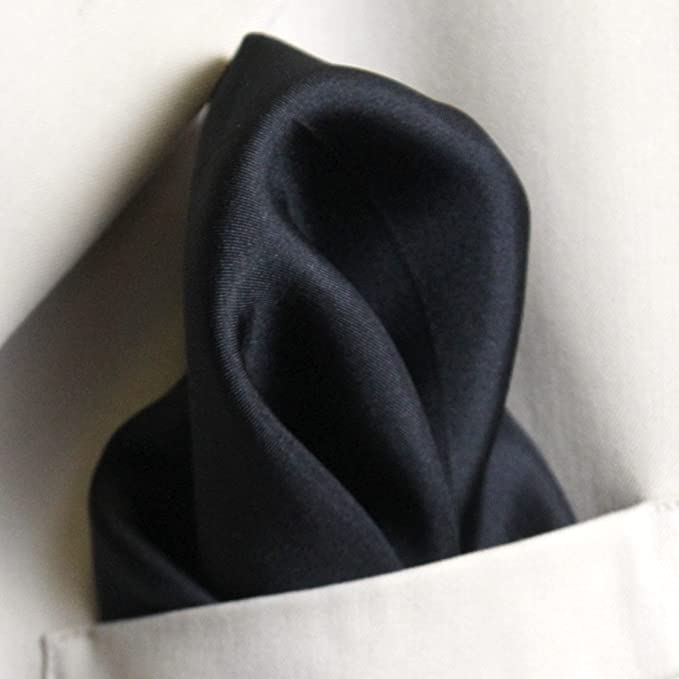 In addition, they come in a variety of Patterns and colors to match or complement the wearer's outfit.
They are typically folded in a variety of ways to create different shapes and styles.
AFFORDABLE SILK CLOTHING 
Affordable silk clothing refers to clothing items made from silk that are priced within an affordable range for the average consumer.
The cost of silk clothing can vary widely depending on various factors such as the quality of silk used, the brand, and the design.
However, affordable silk clothing can generally be found in retailers or brands that offer more affordable prices, such as fast-fashion brands, discount retailers, or online marketplaces.
It's important to note that even affordable silk clothing may still be relatively more expensive than other fabrics, due to the production cost and the luxurious nature of silk.