One of the bags that is recommended to have with all the different kinds of bags available is a messenger bag especially made in USA messenger bag.
I remember the first bag given to me at a young age in high school was a messenger bag, thick handmade leather that made me stand out all the time, though I didn't know what country it was made in.
The messenger bag lasted a long time, being made out of high-quality material and craftsmanship, this is one gift I always remember.
If you are eager to know why American-made messenger bags are important and how they stand out from their competitors, then you should hang on.
As we will explore the benefits of owning an American messenger bag, how this supports local businesses, grow the economy, and why it's worth the investment.
Table of Contents
MADE IN USA BAGS
The term "Made in USA Bags" are bags that are proudly designed, made, and assembled in the United States of America.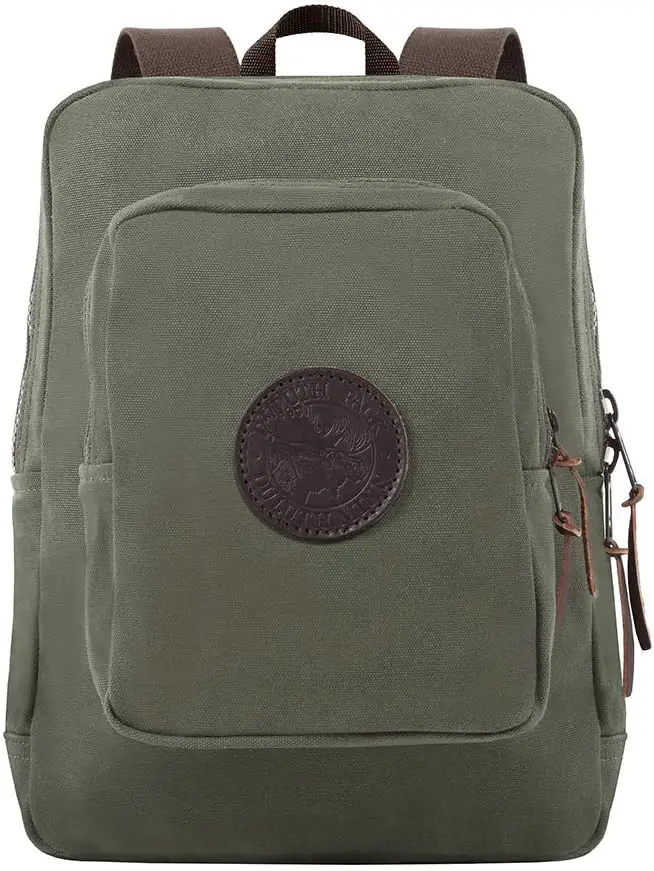 These bags are designed by highly skilled craftsmanship with attention to detail that the user finds hard to resist, they are durable and made with quality materials like leather, cotton, canvas, nylon, etc.
These bags come in duffle bags, women's tote bags, messenger bags, fabric handbags, USA sling bags, USA Dopp kit bags, crossbody bags, and travel bags. Etc.
Below are some bags that are made in the USA;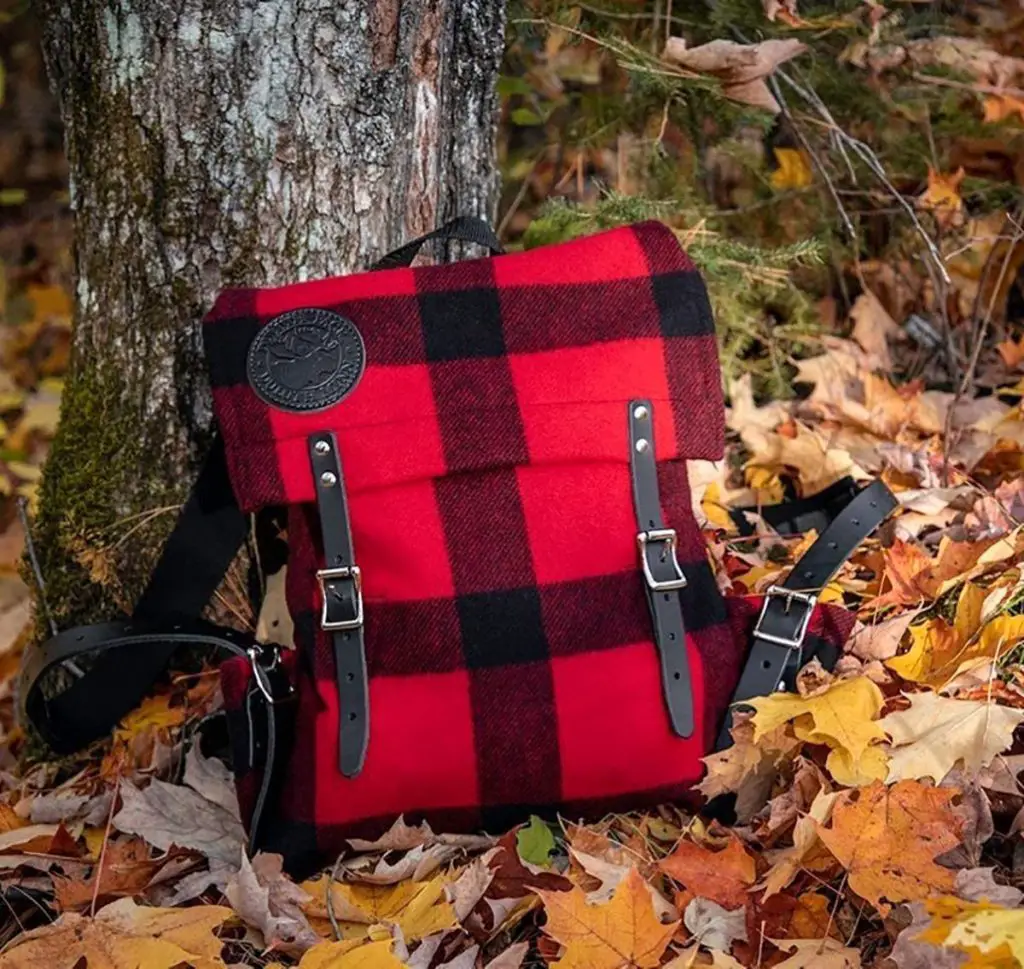 Duluth Pack Bags is a Minnesota-based company that has been making outdoor gear since 1882. Their bags are made from heavy-duty canvas and leather and are designed to withstand the rigors of outdoor use.
Red Oxx bags – Red Oxx is a Montana-based company that produces a variety of bags for travel and outdoor activities. Their bags are made from heavy-duty materials like ballistic nylon and are designed to last a lifetime.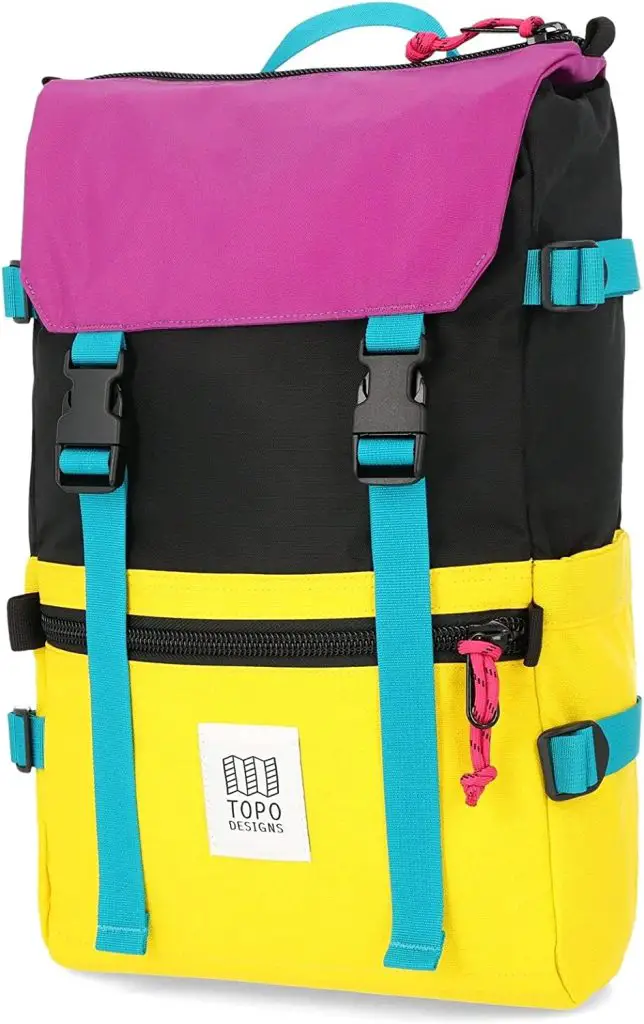 Topo Designs bags – Topo Designs is a Colorado-based company that produces a range of backpacks, duffel bags, School backpacks, and accessories. Their bags are made from high-quality materials and are designed with a modern, minimalist aesthetic.
Tom Bihn bags – Tom Bihn is a Washington-based company that produces a range of bags for travel and everyday use. Their bags are made from high-quality materials like Cordura nylon and are designed with thoughtful features like padded laptop compartments and multiple pockets.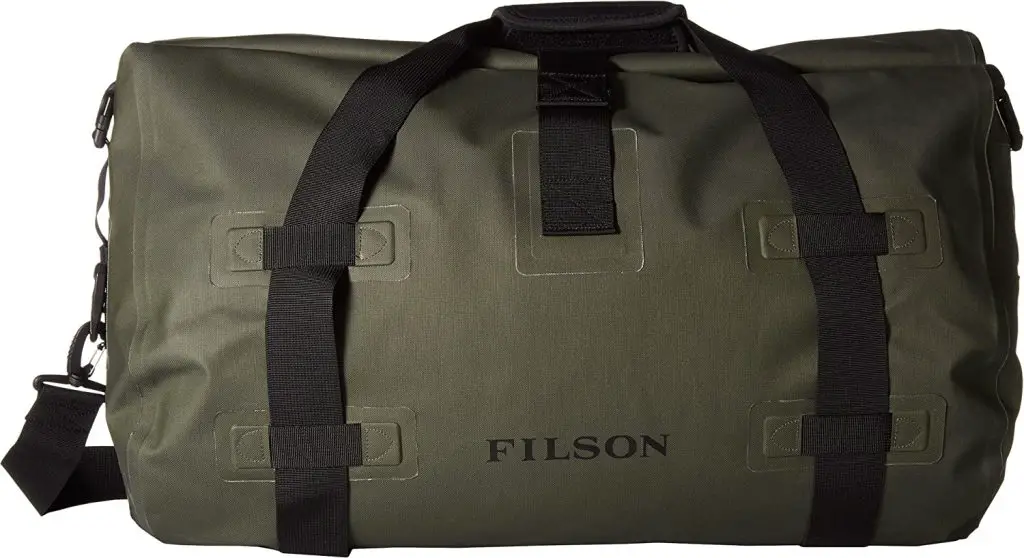 Filson bags – Filson is a well-known American brand that produces high-quality bags for outdoor activities, travel, and everyday use. Their bags are made from rugged materials like waxed canvas and leather and are known for their durability and timeless style.

Other brands of bags made in America includes; BillyKirk Crossbody bags, Lotuff Leather Tote Bag, Saddleback leather bags, Hobo International Soft leather bags, Crystalyn Kate crossbody bag, Clare .V. Luxury USA handbag, and Coach Leather shoulder bag.
We also have Maruca Bag (fabric USA handbag), Montana West Wrangler shoulder bag, Tultrecreek cotton canvas USA tote handbag, Condo Organic cotton canvas tote handbag, and Danny K Crossbody handmade tapestry bag. Etc.
RELATED: WHAT IS A MESSENGER BAG?
MADE IN USA MESSENGER BAG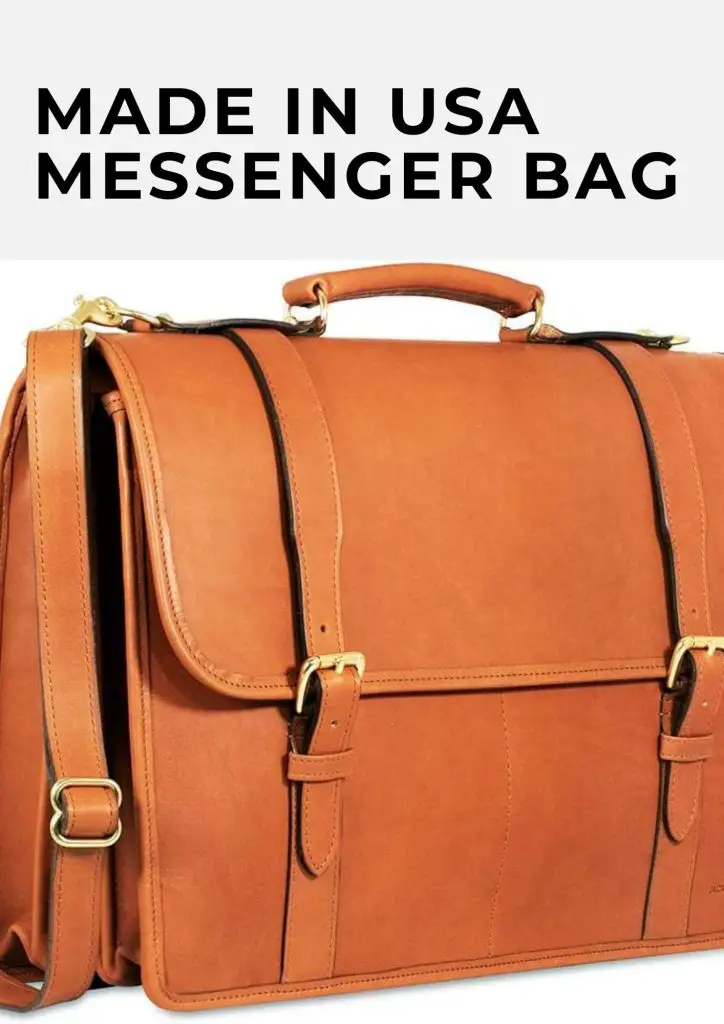 Below are the recommended messenger bags that are made in the USA;
Komalc Leather Messenger Bag
Jack George Messenger Bag
Manhattan Portage water-resistant Messenger Bag
Tough Traveler Messenger Bag
KOMALC LEATHER MESSENGER BAG
Komalc leather messenger bag is based in Chicago, USA. They are designed by experienced craftsmen with premium buffalo leather and strong durable metal zippers.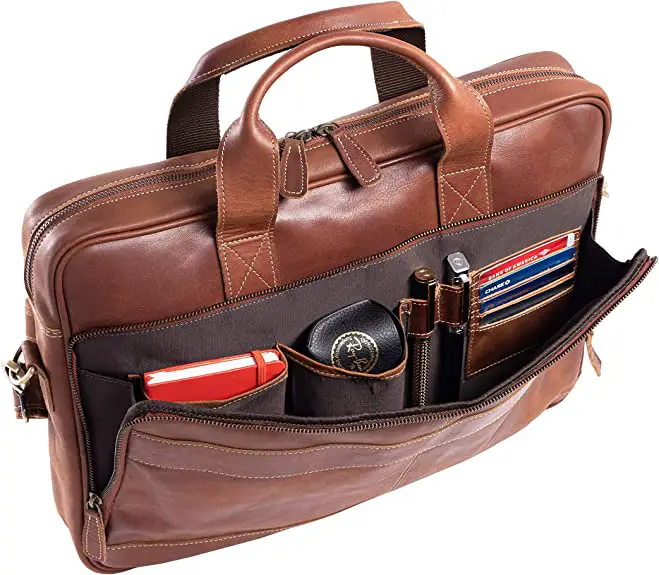 This USA messenger bag can fit a Laptop because of the 16-inch width, 12-inch depth, and 3-inch depth.
One striking feature of the Komalc messenger bag is that it is trolley compatible so you can relax while at the airport or traveling.
You can use this messenger bag as a Laptop bag (as the inside is well padded), Briefcase, school bag, and office bag.
In addition, this American messenger bag is designed with multiple inner pockets for organizing items like phones, notepads, calculators, pens, etc.
 I would recommend it to anyone looking for an extremely high-quality leather laptop or messenger bag. This premium messenger bag has an artisan touch, excellent craftsmanship, and quality.
Perfect gift for your boyfriend or husband!
TOUGH TRAVELER MESSENGER BAG
The Tough Traveler messenger bag is a Popular American brand that is made in New York.
Apart from messenger bags, they also manufacture backpacks, luggage, laptop bag, tablet bag, fanny packs, duffel bags, waist, and cross body bags, etc.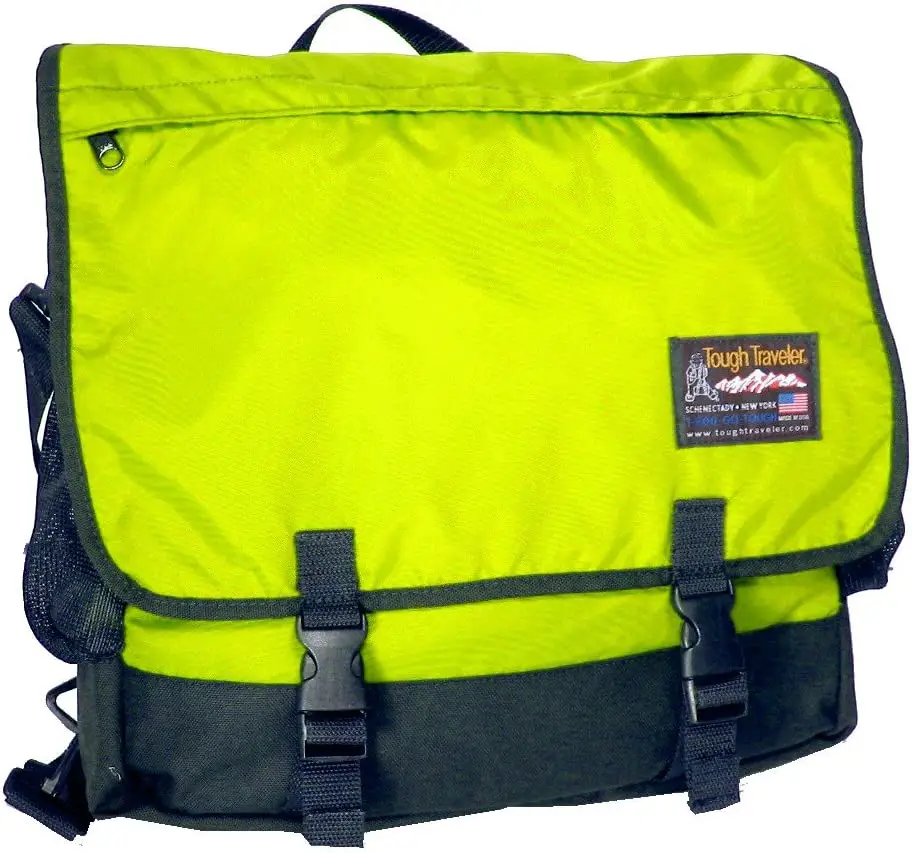 Tough traveler USA messenger bags use high quality, USA-made materials like genuine 1000 d. Cordura and YKK zippers.
These messenger bags are made with attention to detail and high-quality construction, such as triple-stitching in stress points.
Roomy main compartment, plus eleven organizer pockets, including two side water bottle pockets and four pencil slots.
Machine washable & water-resistant. Removable, adjustable shoulder strap, plus hide-away backpack straps.
Rugged bags that are built to last! Worth the investment!
MANHATTAN PORTAGE WATER-RESISTANT MESSENGER BAG
The Manhattan Portage messenger bag is designed in New York and has all its key components like Cordura yarns, A- grade leather, and Original wax, but production is done in Taiwan.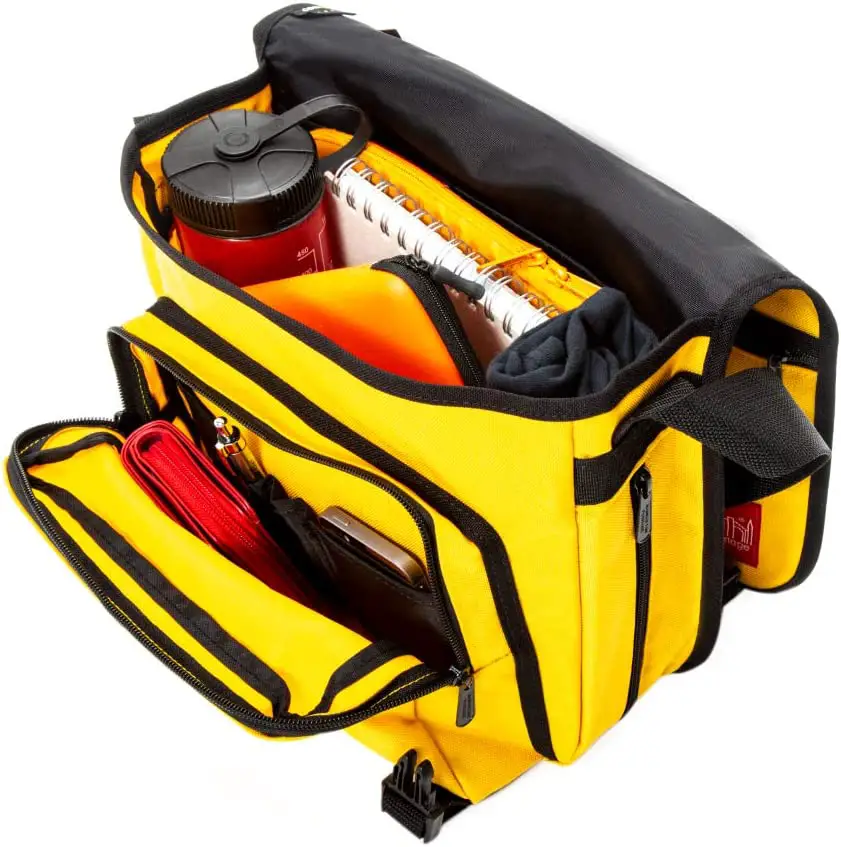 Manhattan American Portage water-resistant messenger bag takes pride in manufacturing outdoor gear and packs for the urban audience.
They pride themselves in using materials like Cordura brand nylon and high-quality plastic, turning them into aesthetic, innovative, confident, and chic bags.
The Manhattan messenger bag has one big compartment, a zipper pocket, and a divider keeping things organized easily.
A versatile and super tough messenger bag you wouldn't regret buying.
JACK GEORGE MESSENGER BAG
Jack George is a brand name to be reckoned with, their bags are carefully and specially crafted to fit your fashion style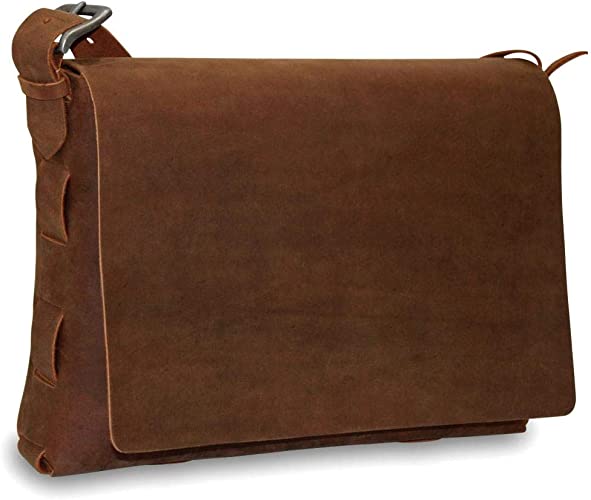 Made from 100% bovine leather, this messenger bag is outstanding and looks unique, unlike other brands that look alike with poor designs.
In addition, one of the outstanding features of the USA Jack George's messenger bag is that it is made of rounded leather corners that have the ability to resist breakage.
Perfect messenger bag for personal or business use.
MADE IN USA LAPTOP BAG
Laptop bags specifically made in America are specifically designed to carry laptops either for work, school, or business.
In addition, all the materials used, the design, and skilled craftsmanship aren't imported but rather all the materials are locally sourced, thereby improving the economy and providing jobs in America.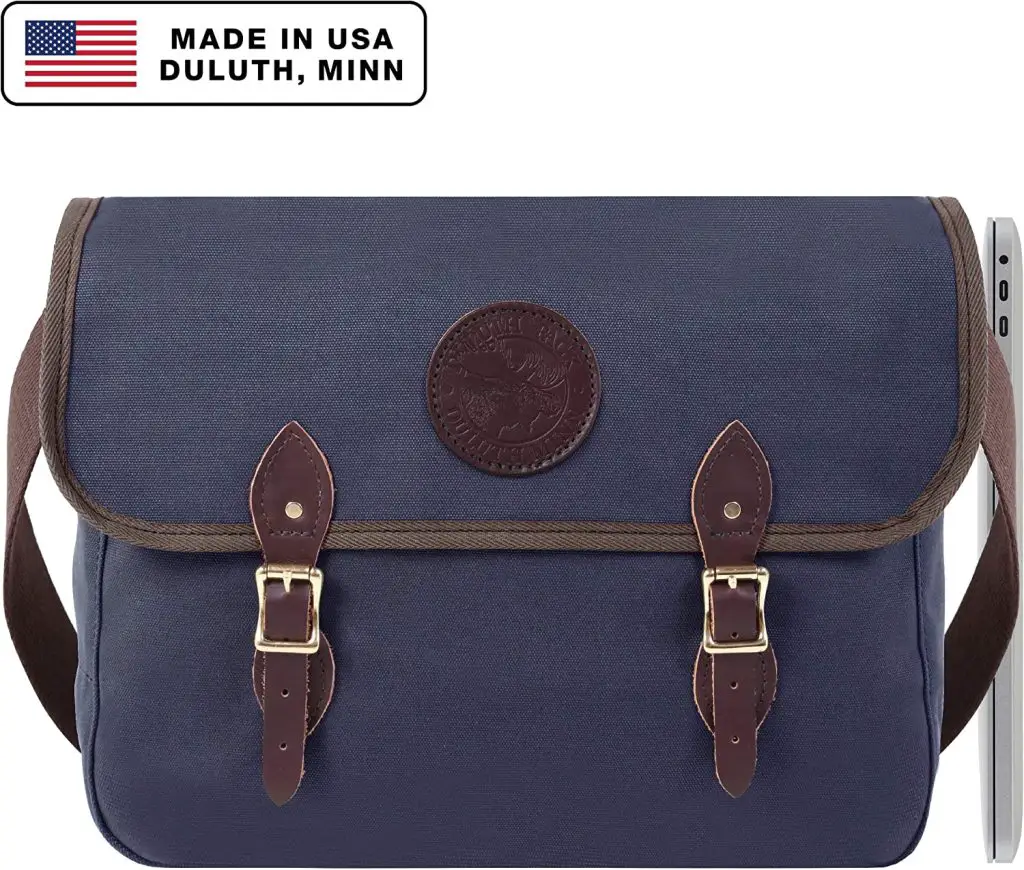 They are made of the highest quality and produced under strict rules and regulations, examples of Laptop bags made in the USA are; the Tough Traveler laptop bag, Duluth pack laptop bag, and Frost River daypack laptop bag.
Tough Traveler laptop bag based in New York with removable shoulder strap, double carry handles, fully foam padded, and pockets for storing essential items.
Duluth Pack Premium Laptop bag, made in Minnesota, USA. Made with Premium American leather, canvas, and cotton material.
Frost River Mesabi Range Daypack – Waxed Canvas and Leather Laptop Bag, Durable Day Hiking Backpack.
BEST WAXED CANVAS MESSENGER BAG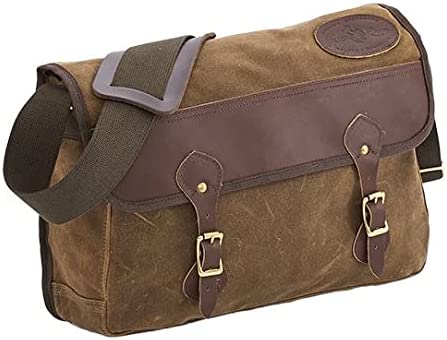 The best waxed canvas messenger bag that is made in the USA is the Frost River Brief messenger waxed canvas bag for working professionals and students because they are made with premium heavyweight 18oz waxed canvas, abrasion – resistant double layer canvas base, and premium leather solid brass hardware.
This waxed canvas messenger bag is carefully crafted in Minnesota, with adjustable slides for shoulder and across-the-body carry.
This waxed canvas messenger bag is also designed with a waist belt for a comfortable bicycle ride, strong secure snap closure, and a leather soft shoulder pad.
Finally, a roomy compartment to carry laptops, books, and other essentials with inner pockets.
WOMEN'S LAPTOP BAG MADE IN USA
The first glance look on a laptop or messenger bag, one would think that it is only designed to be worn by men but this isn't true.
A women's laptop bag made in the USA is a type of bag specifically designed for women to carry their laptops and other related accessories.
It also simply means the Laptop bag used is manufactured in the United States of America.

These Laptop bags used by women are made up of high-quality materials like leather, canvas, or waterproof lightweight leather making them durable.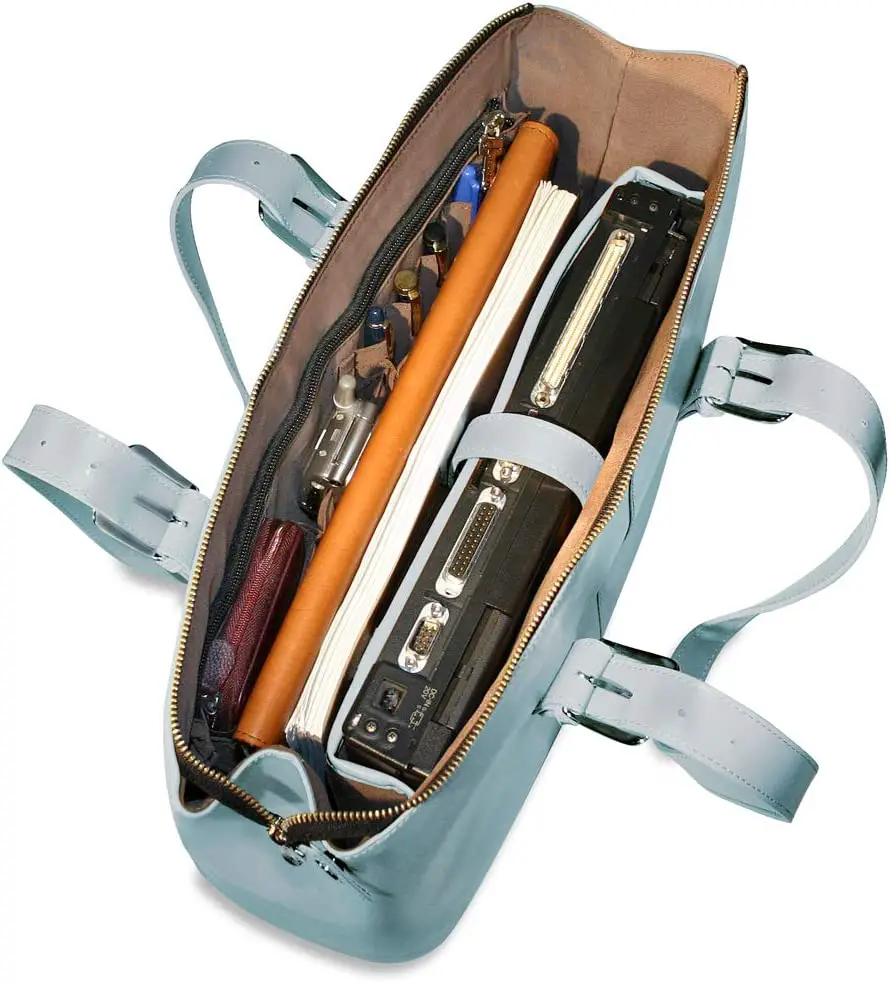 The first woman laptop bag we recommend is the Jack George's Milano Leather Business Laptop tote bag, which is made in New Jersey, USA. 
Jack George's women's Laptop bag can contain a laptop with a screen size of 15 6" inches and other portable devices, books, files, and magazines.
In addition, most laptop messenger bags are usually padded to protect tour essential items like documents, phones, chargers, and mouse aside from the Laptop from damage during transportation.
These Women's laptop bags come in a variety of styles and designs, from sleek and professional to trendy and fashionable.
Some of these Laptop messenger bags may have additional features like adjustable straps for comfortable carrying, pockets for easy access to important items, and RFID-blocking technology to protect against identity theft.
Finally, Laptop bags seemingly look like messenger bags and can perform the same functions as the Laptop bag, they can also be worn the same way either carried on the hand, or on the shoulder, or the straps are worn diagonally with the bag resting on your hips.
Below is the second example of a laptop women's bag made in the USA;
FRANCINE WOMEN BUSINESS LAPTOP BACKPACK BAG
The Francine women's collection brand is proudly made in America, they manufacture bags and other products designed for women by women.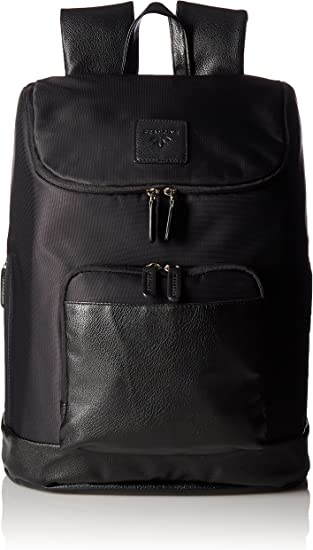 This woman's Laptop bag has a premium zipper closure and large laptop compartments that can accommodate a 17" MacBook and all Laptops up to 16.1" inches.
Made up of faux leather, richly padded shoulder straps reduce back pain and ensure even weight distribution.
Perfect for quick storage with side, front, and two side pockets.
Finally, it is also designed with a water bottle holder, pen loops, card slots, accessory pockets, and a padded laptop compartment.
MEN'S MESSENGER BAG MADE IN USA
Men's messenger bags made in the USA are simply bags that are crafted with all the materials using domestic materials all sorted within America.
Normally, men's messenger bags are worn across the body, worn with a suit, and are sometimes referred to as shoulder bags.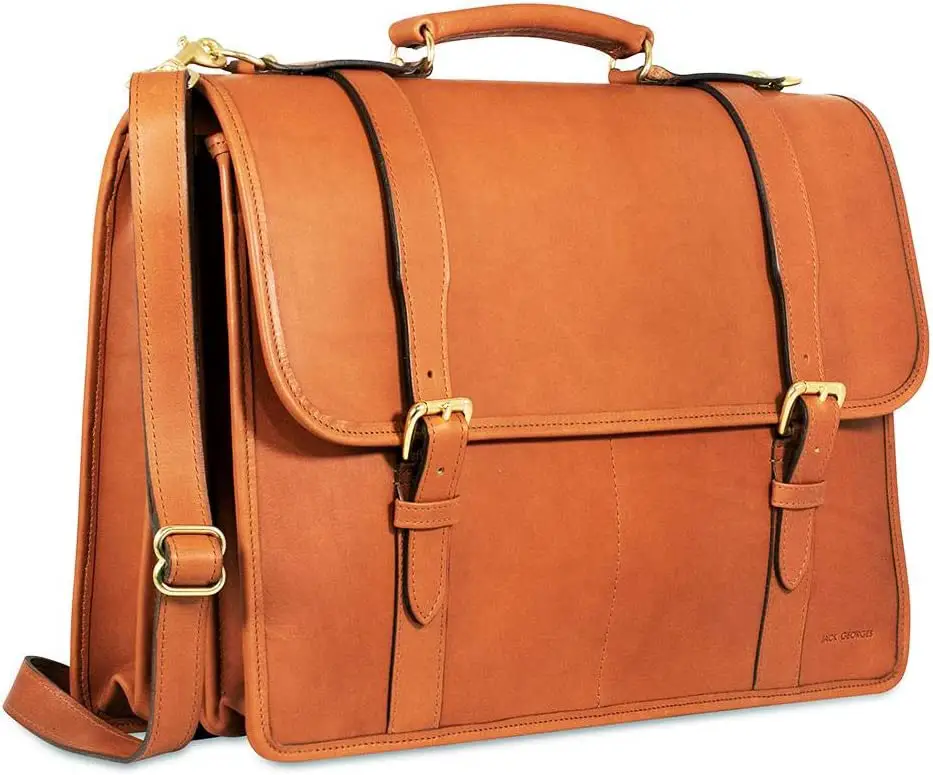 In addition, these messenger bags are made from the following materials; leather, nylon, polyester, and canvas. Etc.
Men's messenger bags are normally used to carry books, documents, personal items, laptops, and even for short travels.
One thing that is sure is that these Men messenger bags made in the USA are a mark of quality, and durability and they are designed with a stylish aesthetic, featuring clean lines, minimalist details, and a classic look that can complement a wide range of outfits.
They are a popular choice for professionals, students, and anyone who needs a practical and stylish way to carry their belongings.
See examples of men's messenger bags made in America;
SHINOLA EAST WEST LARGE BROWN LEATHER MESSENGER BAG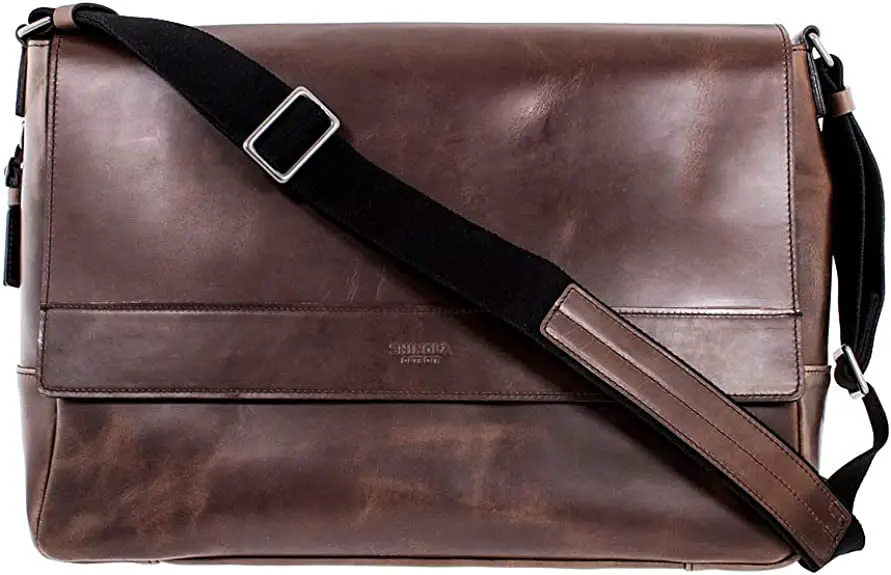 The Shinola brand is made in Detroit, USA. They manufacture other handmade American goods aside from messenger bags.
This messenger bag is made from Leather with an adjustable strap that is worn on the shoulder, carried by hand, or worn in a diagonal manner.
Perfect for both men and women, for school, work, travel, and other engagements.
Other brands of men's messenger bags made in the USA are;
TACTICAL SLING BAG MADE IN USA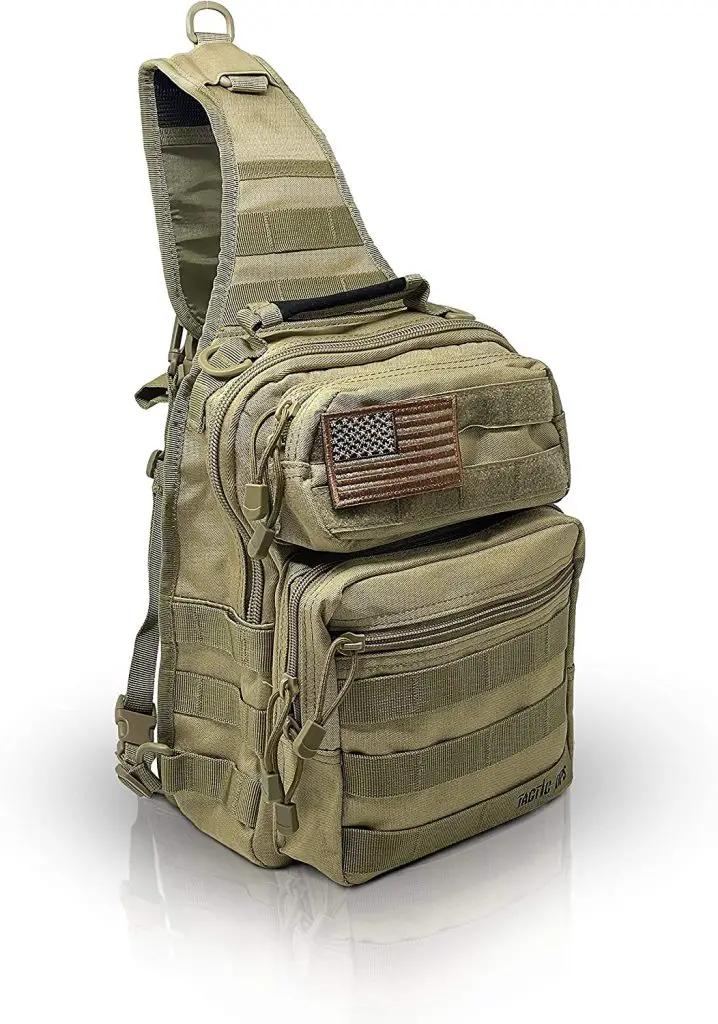 A tactical sling bag that is made in the USA is Tactic Ops sling Military waterproof bag. Below are the following features;
Comfortable, lightweight, sturdy
Adjustable shoulder straps
Can hold 2 – 4 handguns with lots of ammo
Great for indoor or outdoor activities.
Can be worn as an everyday carry (EDC) bag, chest bag, diaper bag, or handbag, perfect for a wide range of activities and uses even a gun range bag.
Perfect for outdoor, urban adventures, hunting, camping, traveling, and hiking.
This tactical sling bag can match any outfit or style.
Easy to carry, experience maximum comfort and convenience.
This tactical sling USA bag can also carry notepads, keys, wallets, cell phones, flashlights, gloves, a bottle of water, and chargers.
TACTICAL MESSENGER BAG MADE IN USA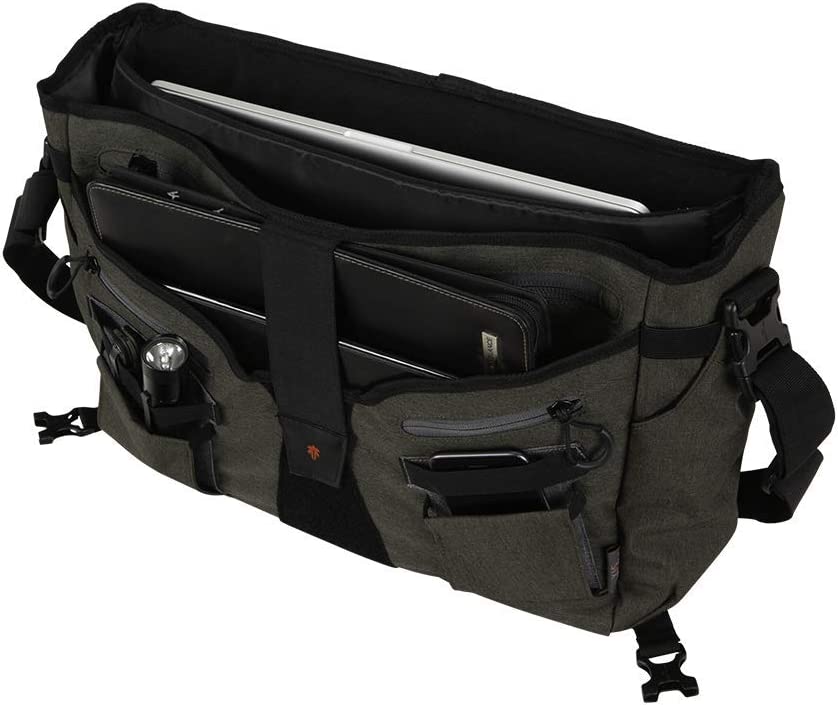 A perfect example of a tactical messenger bag made in the USA is the Allen Company Base Tactical messenger bag that started over 50 years ago, in Broomfield, Colorado.
This USA tactical messenger bag is made up of polyester material, has an adjustable shoulder strap and they are padded to reduce pain on the shoulders making you experience comfort.
Designed with internal and external pockets to hold all your gears securely.
Perfect for carrying your Laptop, tablet, and other accessories.