In previous posts, we wrote about how to carry a sling bag and today we are looking at how to carry a sling backpack.
My last vacation is all I recall because of my gorgeous sling backpack, which was a gift from my late grandfather.
It featured multiple compartments, was made of leather, and allowed me to enjoy hiking and other outdoor activities with my hands-free.
Sling backpacks are popular among men, women, and even children. They are ideal for the gym, school, and even travel, and available in a range of patterns, sizes, and colors to match practically any fashion trend.
Because sling bags and crossbody bags are similar in design and application, we will also look at how to wear a crossbody backpack in this article.
Let's dive inside!
Table of Contents
HOW TO CARRY A SLING BACKPACK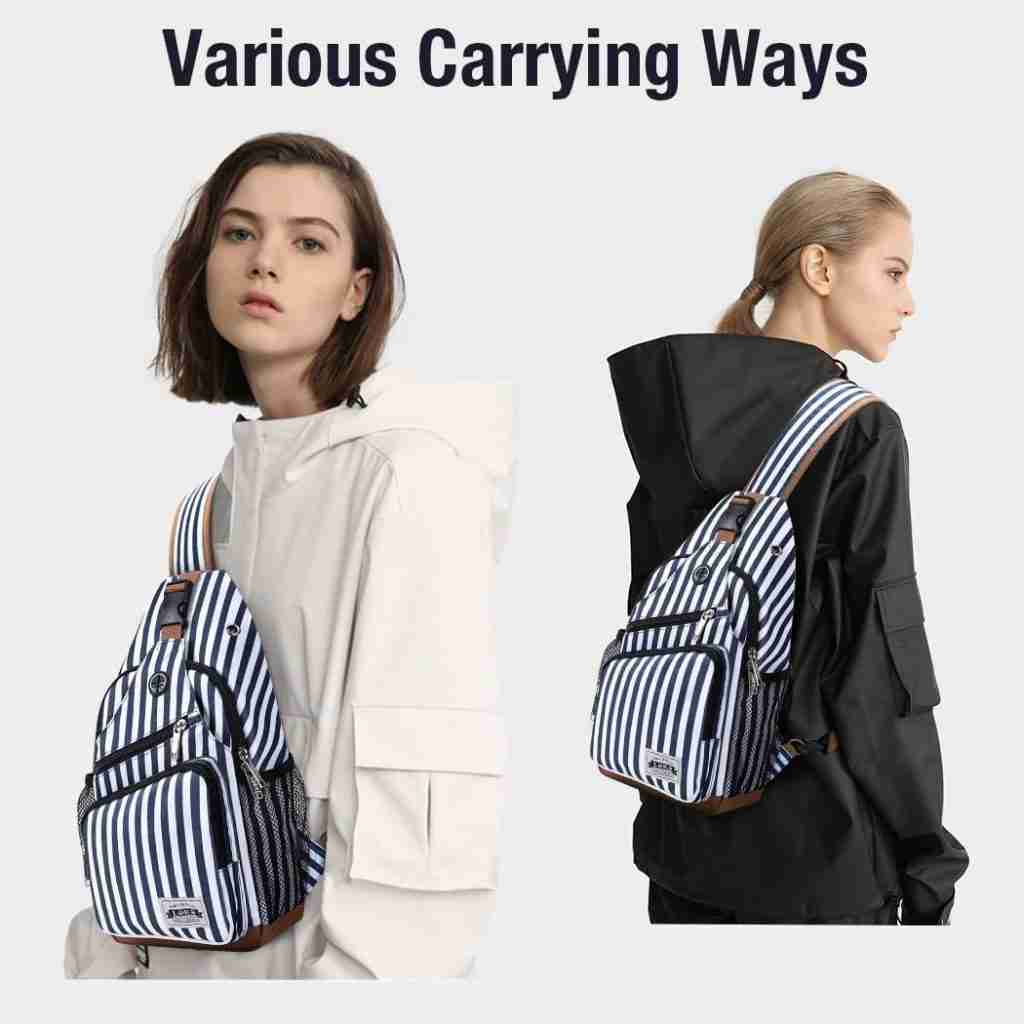 There are 4 major ways on how to carry a sling backpack, they are:
You can wear a sling backpack over the back
You can wear a sling backpack in front.
You can wear it on one shoulder.
You can wear it around the waist.
HOW TO WEAR A CROSSBODY BACKPACK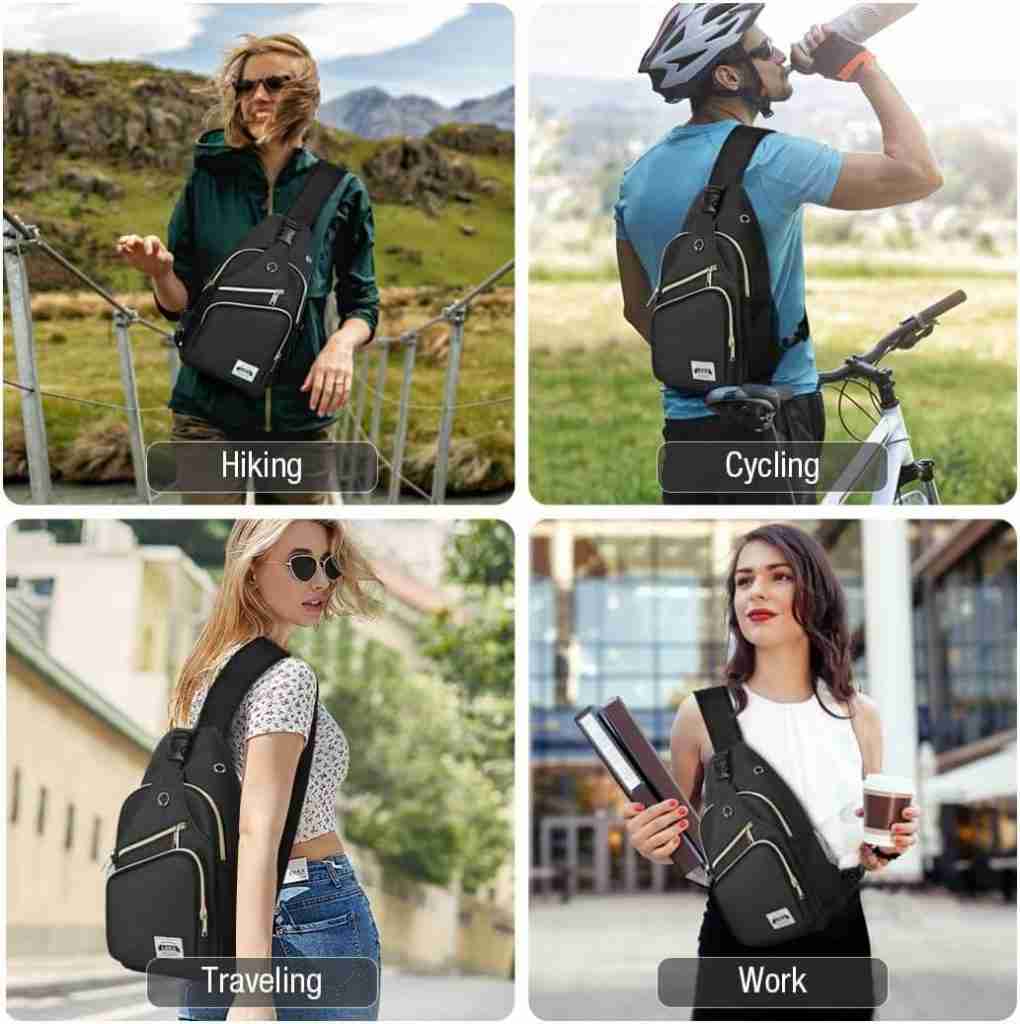 Just like the sling backpack, you can also wear your crossbody backpack in 4 major ways, they are:
Wearing a crossbody backpack in front.
Wearing your crossbody backpack over the back.
Around the waist
The whole essence of the idea of a sling bag is to solve urgent needs; it carries all the necessities without making one feel heavy and it's very practical.
When you wear a crossbody bag, you can travel freely.
So, your hip gets the job done without putting pressure on your shoulders or your back, or even on others.
One shoulder
When you wear a crossbody bag on one shoulder, you can easily pick up and put down the bag because you don't need clamping or loosening anything.
An appropriate shoulder strap length should be fine for your unique style.
Wearing a Crossbody backpack in Front
Putting the bag on the front is very common and fashionable these days.
One of the benefits of wearing a sling bag in front is that you can quickly access your device without having to drop your bag. Your wallet, mobile phone, or snacks can easily be carried.
A very important reason for wearing a crossbody backpack in front is to avoid theft which I believe is a wise thing.
Wearing it over the back
This appears to be the most traditional way to wear a crossbody sling backpack. In this case, whatever the size of your crossbody sling backpack is, carrying it on your back has its benefits.
(a) You will move freely.
(b) When it is on the back, you can focus on the city view and directly enjoy the front view.
If you like riding a bicycle or motorcycle, then this way of wearing a crossbody bag must be your first choice.
CROSSBODY SLING BAG
The name crossbody sling bag comes from the fact that the bag is typically worn as a sling bag on the crossbody. The bag lends the wearer a sporty and informal appearance.
Crossbody sling bags can be worn by both men and women, but because of their design, males prefer crossbody sling bags over women.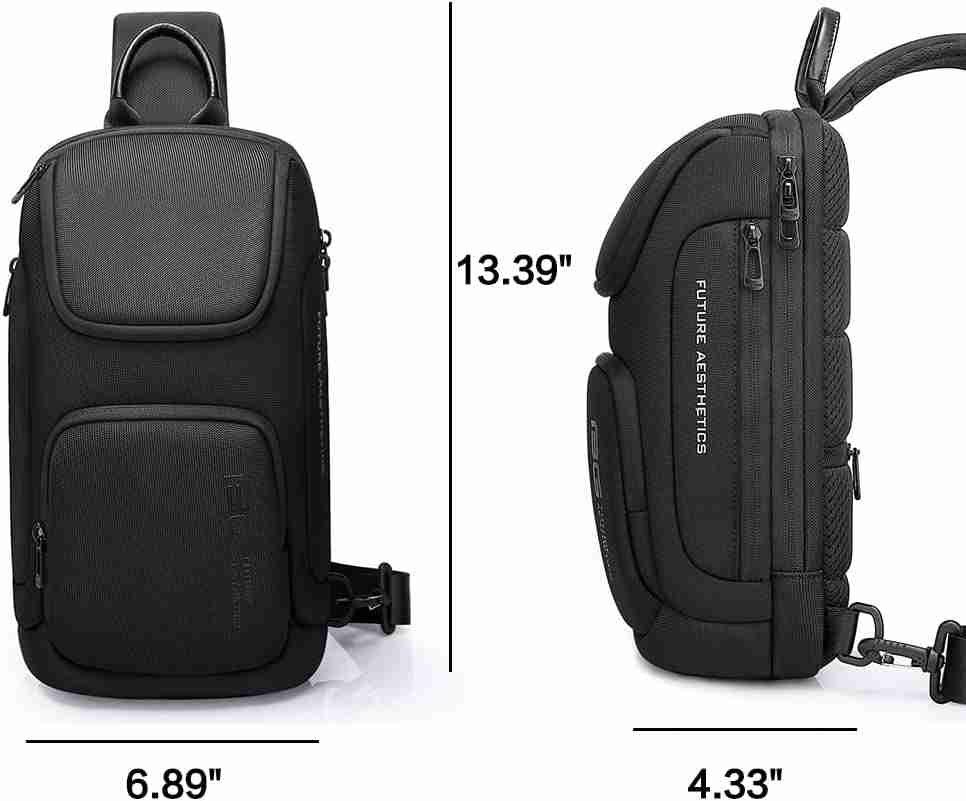 Crossbody sling bag appearance is naturally enticing to guys. This isn't mean that women can't wear them.
It could be due to its athletic appearance or the ease with which it can be slung over one's shoulder without the need for any additional buckles or strap adjustments.
An excellent feature of crossbody sling bags is that they are fashionable, affordable, easy to care for, and will always remain useful and trendy for various occasions.
HOW TO WEAR A SLING BAG AS A BACKPACK

Across the back: This is how to wear a sling bag as a backpack.
How it works is that the shoulder strap will slide over one shoulder and the bag will rest approximately mid-back.
This also gives easy access to your belongings anytime you need them.
HOW TO WEAR A ONE-SHOULDER BACKPACK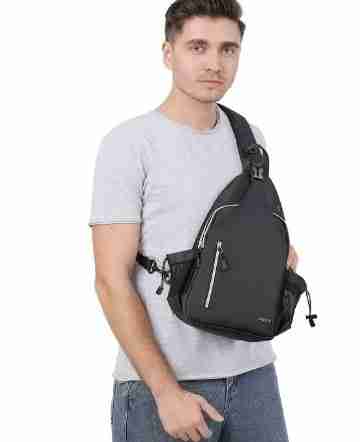 The simplest approach to wearing a one-shoulder bag is to take one strap and place it on your shoulder but you have to constantly wedge it with your hands to prevent it from falling off your shoulders.
Another option for carrying a one-shoulder backpack is to modify the strap, wear it through the neck, and adjust the bag to rest on your back or in front of your chest, depending on your personal preference.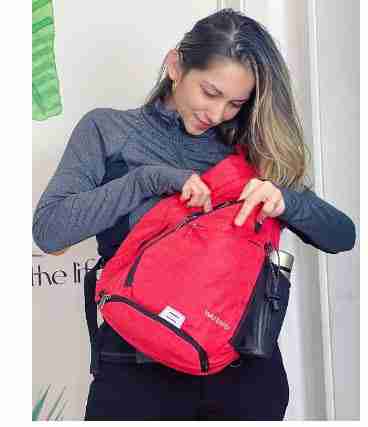 If you don't alternate your one-shoulder backpack, it can create soreness. I've prepared a lengthy post about the effects of carrying a big bag on one shoulder; we urge you to switch it from one shoulder to the other to avoid soreness.
ARE SLING BACKPACKS GOOD FOR YOUR BACK?
Yes. Carrying a sling backpack across your chest makes the weight be supported by your back or your hip, therefore, lessening the bag's pull and weight on your neck and shoulder areas.
ARE SLING BACKPACKS IN STYLE?
Yes. In 2022, sling backpacks seem to be the most fashionable. Celebrities and fashion bloggers love it!
CONCLUSION
It's been a good article on how to carry a sling backpack.
However, one thing you must know is that the way to carry a sling backpack mainly depends on personal preference, fashion, and safety considerations. It's always great t to find a comfortable way to carry it. Remember to find an appropriate shoulder strap.