It may surprise you to know that crossbody bags are not new to either the fashion world or the human race in general. A little history here will do.
Crossbody bags go way back to early modern Europe as far back as the 17th and 18th centuries. It was used by fishermen, soldiers, lumberjacks to store tools, etc. Most recently, it is used as a fashion accessory.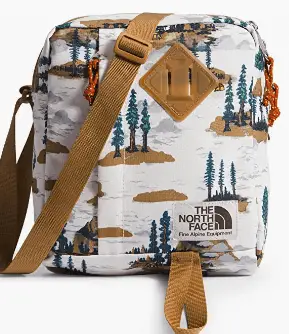 That can be with different functions and events. A lot of questions are associated with crossbody bags like What makes a purse a crossbody bag, Can you wear a crossbody bag on one shoulder? 
And the list is endless. To get it clear, Crossbody bags always come with a long shoulder strap which enables them to be worn diagonally across the body hence the name crossbody.
Crossbody bags come in various shapes, colors and sizes. They can be designed with tassels, pompoms, chain straps, or leather.
They are generally comfortable to carry and allow easy access to content in them. This in particular makes it loved and accepted by all and sundry.
Table of Contents
CAN YOU WEAR A CROSSBODY BAG AS A SHOULDER BAG?
You can definitely wear a crossbody bag as a shoulder bag because crossbody bags are designed with long straps that enable them to be worn like shoulder bags.
You simply have to adjust the straps till the drop length is somewhere around the hips or waist depending on how long or short you want the bag to be.
HOW TO CARRY A SHOULDER BAG?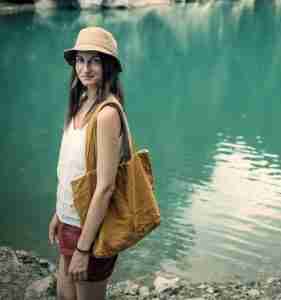 Shoulder bags are handbags with at least one strap attached to them, it's usually adjustable and long enough to be carried across the shoulder.
This way your hands are kept free while the shoulder sustains the bag.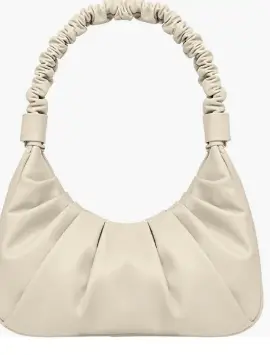 A shoulder bag should not be carried too high or too low and it also depends on the length of the strap.
Not to the chest cause it becomes more of a nuisance lacking decorum and we don't want to mention perspiration and then not too long as to be dangling alongside your knee, that will look really clumsy.
Perfectly fitted, the shoulder bag should be worn at your mid-thigh.
CAN YOU WEAR A CROSSBODY BAG ON ONE SHOULDER?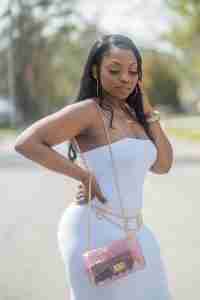 Yes, a crossbody bag can be worn on one shoulder because the long shoulder strap that comes with the bag can be adjusted to be shorter. Adjustment should be made in such a way that it seats between your torso and your hips. Then you simply hang the adjusted strap to your shoulder. Simple!
HOW TO WEAR A CROSSBODY SLING BAG?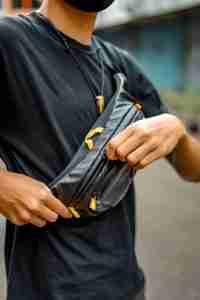 A crossbody sling bag should be worn across the back.
The strap slides across the shoulder allowing the bag to rest either behind your back or on your chest depending on the preference of the user.
The whole idea is for easy access to the content of your bag.
In a lighter mood, your bag is close to your chest Remember that a crossbody sling bag has one end of the strap attached to the bottom of the bag and hike the other strap to the top of the bag.
WHAT ARE THE DIMENSIONS OF A CROSSBODY PURSE?
There are no definite sizes or dimensions for a crossbody bag, but generally, this is what it looks like. The recommended dimension for a crossbody bag by Professionals is 5.15 × 7.9 ×3.15 inches or 13 × 20 × 8cm.
HOW DO YOU WEAR A LONG-STRAP PURSE?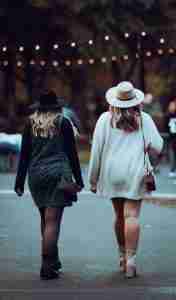 The simplest way to wear a long-strap purse is to wear it across the body. Also, the strap can be adjusted so the bag can rest slightly above the hip.
This gives room for easy reach to the content of your purse. This positioning comes in handy in the case of thieves and pickpockets.
Another advantage is the simple fact that your hands are free to roam and there is so much freedom of expression while wearing a crossbody bag.
DO PEOPLE LOVE OR HATE CROSSBODY BAGS?
Do people love or hate crossbody bags? I think it's a matter of preference and going down to details like do I like a thin strap or a broader one?
Would I prefer a double strap to a single one?
Do I prefer my bags small or slightly big? Don't forget that crossbody bags do come in large enough sizes to fit in a laptop.
So what are we getting at, finally it's not a matter of if folks love or hate the crossbody bag?
It's about your personal preference or what suits you best.
WHAT MAKES A PURSE A CROSSBODY BAG
Asking what makes a purse a crossbody bag is like asking if can you wear a crossbody bag on one shoulder.
The unique thing about a crossbody bag is its long strap which allows one to drape it across the body diagonally from one's shoulders to the opposite hip. In other words, if it can circle from shoulder to hip, if it has a long strap then it's a crossbody bag.
SHOULD I GET A CROSSBODY BAG?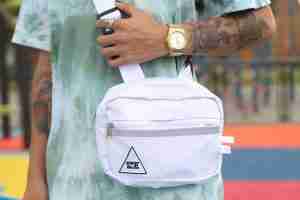 You should consider getting a crossbody bag for the following reasons mentioned below:
It reduces the chances of you developing pain in your shoulder. Since the bag is worn to access the body, it means the weight is distributed evenly across the body and not concentrated at one point like the shoulder.
Research has shown that it's safer to carry a crossbody bag because it protects against thieves and bag snatchers due to the way is laced across your body.
So much freedom is associated with carrying a crossbody bag. Your hands are free, you can carry that extra load, hug that friend. We can go on and on.
Easy reach to your belonging in your bag. It's so easy to reach out and pick up stuff from your bag. You don't have to offload from your shoulder and all that drama. And guess what? You can still be very conscious of all that is happening in your environment.
You should get a crossbody bag because it's stylish, a wonderful accessory, and can be worn to pretty much any function.
WHAT ARE SMALL CROSSBODY BAGS CALLED?
Small Crossbody bags are also known as Sling bags, they are usually smaller in size and have a slimmer longer strap. Another name for it is cellphone bags or mini bags.
WHAT DO YOU CALL BAGS THAT GO OVER YOUR SHOULDERS?
Bags that go over your shoulders and across your body are called Crossbody bags hence the name i.e. across your body. They come in various types, shapes, and colors.
IS A SHOULDER BAG OR CROSSBODY BETTER?
The shoulder bag and the crossbody bag all have their pros and cons. But for obvious reasons, a crossbody bag is better, especially because of the health implications.
A crossbody bag distributes the weight of the content of your bag evenly across your body, unlike the shoulder bag which is worn on one shoulder.
This can lead to pain over time especially if the user carries heavy content in their bags. Let's not forget that shoulder bags tend to slide off one's shoulders.
CAN YOU WEAR A CROSSBODY BAG AS A SHOULDER BAG?
A crossbody bag can be worn or carried as a shoulder bag. Simply shorten the strap or the shoulder strap to your desired length and slide it over your shoulders. The bag should sit beautifully on your hips or slightly above it.
HOW LONG SHOULD A SHOULDER BAG HANG?
How long should a shoulder bag hang depend definitely on the height of the individual.
For ladies who are 5 feet 8 inches or more, 22 inches will be perfect, If you are 5 feet and 2 inches shorter, 18 inches is the recommended length. For women who are 5 feet and 6 inches, you can make do with 20, inches in length.
CONCLUSION
Bags are an everyday accessory. We need them and they have become an extension of our personalities. They make life easy for us because we can move around with our essentials.
They come in various types, shapes, colors, etc. and they can be carried or worn differently like on the shoulder or across your back, etc.
There is the shoulder bag, crossbody bag, and clutch bag just to mention but a few.  A shoulder bag can be worn to access the body just a change and vice versa.
Someone can still be asking, Can you wear a crossbody bag on one shoulder, the answer is definitely yes. What is important is that you are comfortable and feel confident while out in whatever style you choose to wear your bag.