In the other articles, I have written about a whole range of bags, from messenger, crossbody bags, satchels, purses, etc.
In this article, I will be addressing the question of how long should a messenger bag strap be and more details about the messenger bag.
From inception, messenger bags were designed for the regular postal workers we know to carry letters from house to house, so the design on the messenger bag is used for long-distance, hands-free carrying of paperwork.
You can get them in canvas or leather built-to-last materials. A striking thing about messenger bags is that originally, the shoulder strap is padded to protect the shoulder from soreness and chafing.
Today, the messenger bag has moved from the postal origins and has taken on high-speed urban couriers, whether on foot or bicycles, with the sole aim of allowing them to jump on and off of the street without having to worry about loading and unloading their bags, and of course to use the handlebars, etc.
Currently, the Hipster community and even businesspeople in more casual offices have adopted the use of messenger bags, so it has reached a new level of development and trendy style today.
I think the most important thing to remember is that a messenger bag is that the length shouldn't get in the way of walking or affect your stride in any way, which is why knowing how long it should be, is very important.
So quickly, let's look more into it.
Table of Contents
HOW LONG SHOULD A MESSENGER BAG STRAP BE?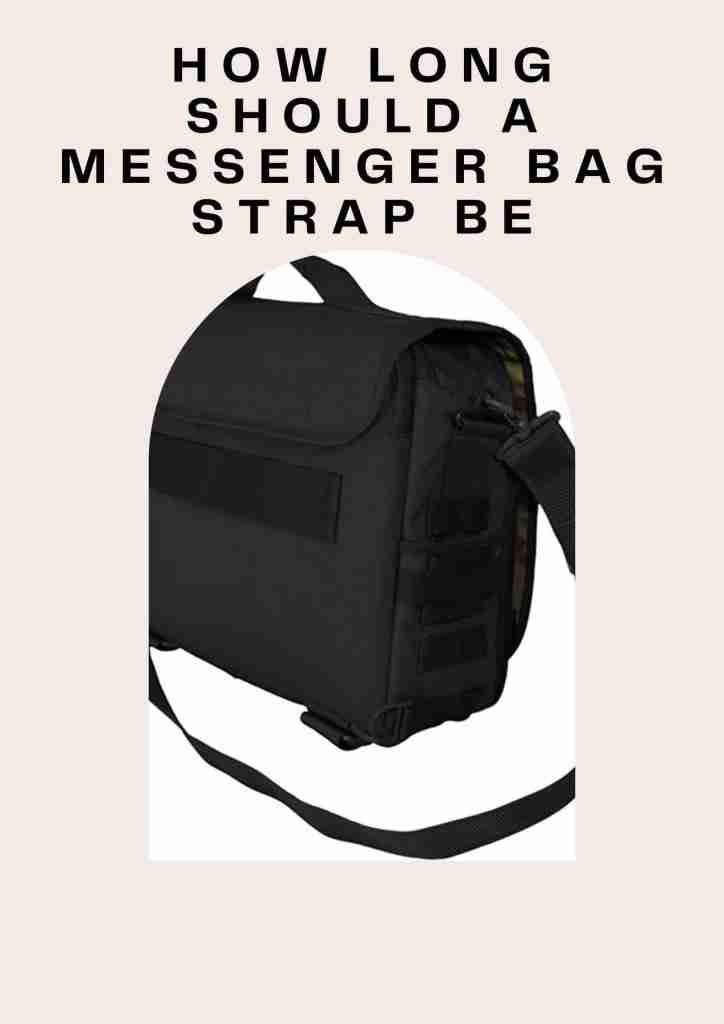 To allow you to swiftly retrieve stuff from your bag, we recommend that the messenger bag strap length is from the waist to the thighs.
Secondly, you need to look in the mirror, check your comfort and see how it fits your unique figure before you decide to continue with the length of the messenger strap.
Thirdly, there are two parameters that determine how long a messenger strap should be, they are height & drop length:
A 5'2″ and shorter should have a drop length of 18″, a  5'2″ – 5'8″ should have a drop length of 20″ and of course, a 5'8″ and taller should have a drop length of 23″.
RELATED: HOW TO MEASURE A CROSSBODY BAG
RELATED: HOW LONG SHOULD A CROSSBODY STRAP BE?
SHOULDER STRAP DROP LENGTH OF MESSENGER BAG
I have seen different recommendations on this but I know that the best should be as follows:
 A 5'2″ and shorter should have a drop length of 18″, a  5'2″ – 5'8″ should have a drop length of 20″ and of course, a 5'8″ and taller should have a drop length of 23″.
HOW TO WEAR A MESSENGER BAG LIKE A BACKPACK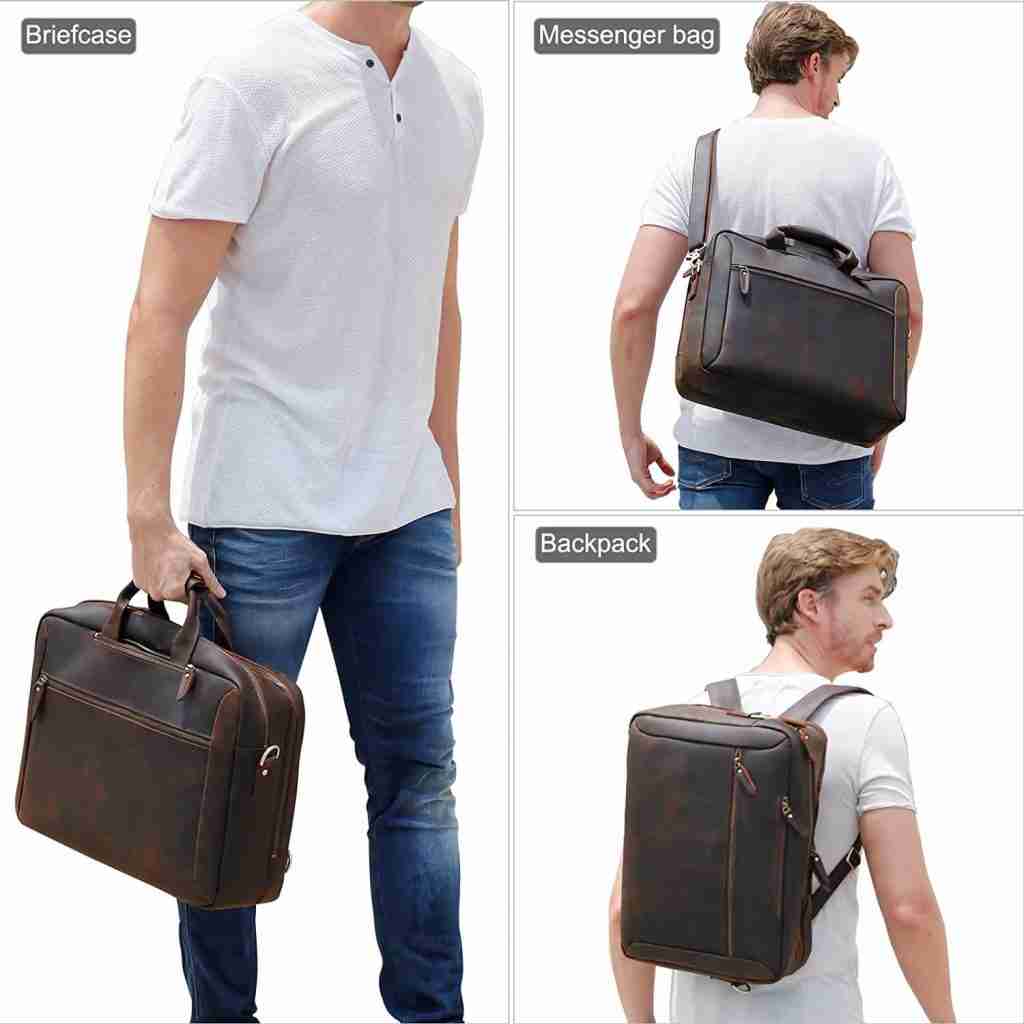 The thing about life as it applies to wearing a messenger bag like a backpack is Patience. It takes time to get used to wearing a messenger bag like a backpack but once you're used to it, it becomes second nature!
Wearing a messenger bag like a backpack helps to alleviate ailment of the spine and neck; because both straps will be supported by your shoulders and the weight is evenly distributed.
Let's look at these steps:
STEP 1
You can put one strap over the opposite shoulder and sling the bag diagonally across your body so it can rest atop your back or in front of you.
If you see that there is no strap to hold onto at the top of the bag, you can dig your arm underneath and grab onto its handle whilst supporting some of its weight with your shoulder.
STEP 2
To make it rest on your lower back, swing the messenger bag around to your front. If you see that the bag has buckles or fastenings which prevent you from swinging it around.
You can undo them beforehand and refasten after you've got the bag in the right place; then tighten both straps so that they evenly distribute weight across your shoulders.
If you have a waist strap which is for extra stability, you can pull it but if you don't, you can but is not necessary – if you don't have pull tight what you have.
STEP 3
To reposition the bag where it falls diagonally from your upper body, try to adjust the position of the bag on your back; to achieve this, adjust how high/low it sits on your back by tightening/loosening the straps accordingly and feel how it fits.
STEP 4
To make your messenger bag sit comfortably and snugly against your lower chest area, you can adjust the strap on the front of your body; it secures the bag in place.
HOW HIGH SHOULD A MESSENGER BAG BE?
Normally, the rule of thumb is for your belt line to hit the middle of the bag when you've got it over your shoulder.
But if you decide to wear the bag across your torso, then you'll probably want to shorten the strap a bit to accommodate this and it feels fit.
HANDLE DROP LENGTH FOR A SHOULDER BAG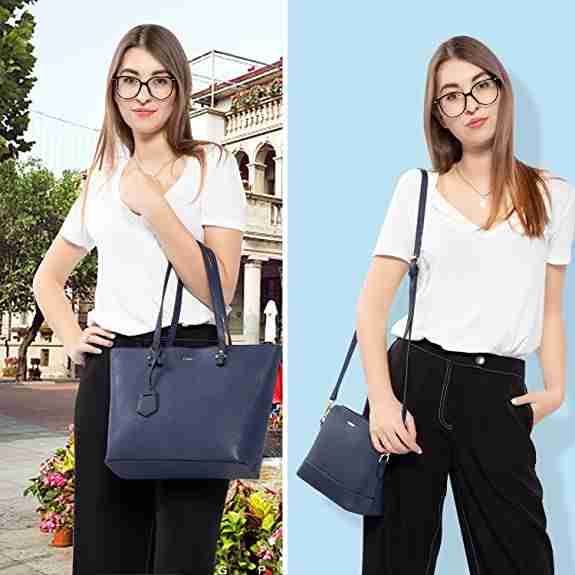 Handle drop length of a bag means measuring the distance from the top of the strap to the top of the bag when it's being worn.
Some factors to consider generally is that the handle drop length of bags depends on the following:
1. The type of bag
2. What type of clothing you're wearing
3. Your height
4. The position the bag is worn etc.
You can use the end-to-end length method to select the length that works best for your personal needs and unique style; as you can see, it's really a personal preference thing.
Recommended ways to determine the handle drop length:
Use a piece of string or yarn, attached it to your bag, and adjust it until the length is just right for you.
You can also try this method: You can find another handbag you have with the handle drop length you're looking to replicate and attach it to the handbag if possible to see if the length works for you.
MESSENGER BAG STRAP LENGTH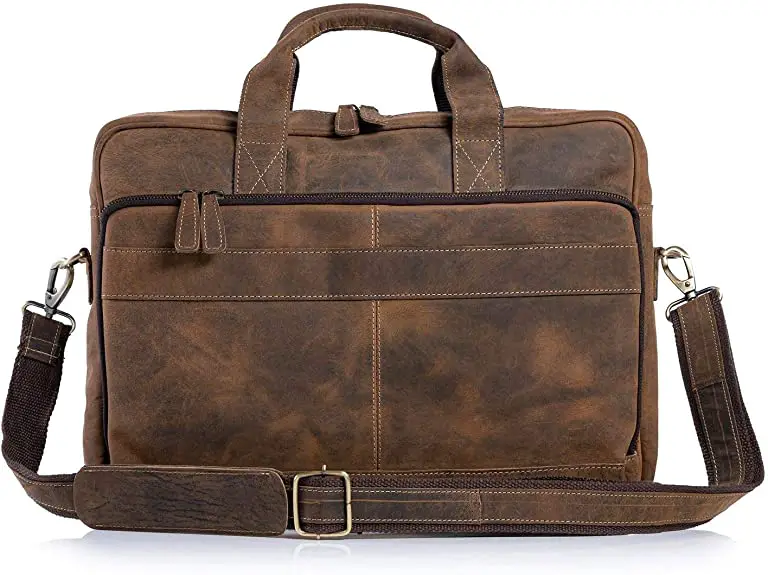 Messenger bag strap length can vary depending on the specific bag and brand.
However, most messenger bags have adjustable straps that can be customized to fit the wearer's height and preference.
The typical strap length range for a messenger bag is between 26 and 56 inches, but this can vary depending on the brand and style of the bag.
It's important to check the product specifications or contact the manufacturer for specific information on the strap length of a particular messenger bag.
HOW TO MAKE A MESSENGER BAG MORE COMFORTABLE
1. If you want to appear more professional, you can wear the messenger bag to the side or carry it by its handles.
2. If you want to wear it over one shoulder, make sure the strap is pulled tight to your body so the bag doesn't flail around.
3. If you decide to carry the bag by the handles, just make sure to take the shoulder strap off to prevent it from flapping around and causing clutter.
WHAT TO PUT IN A MESSENGER BAG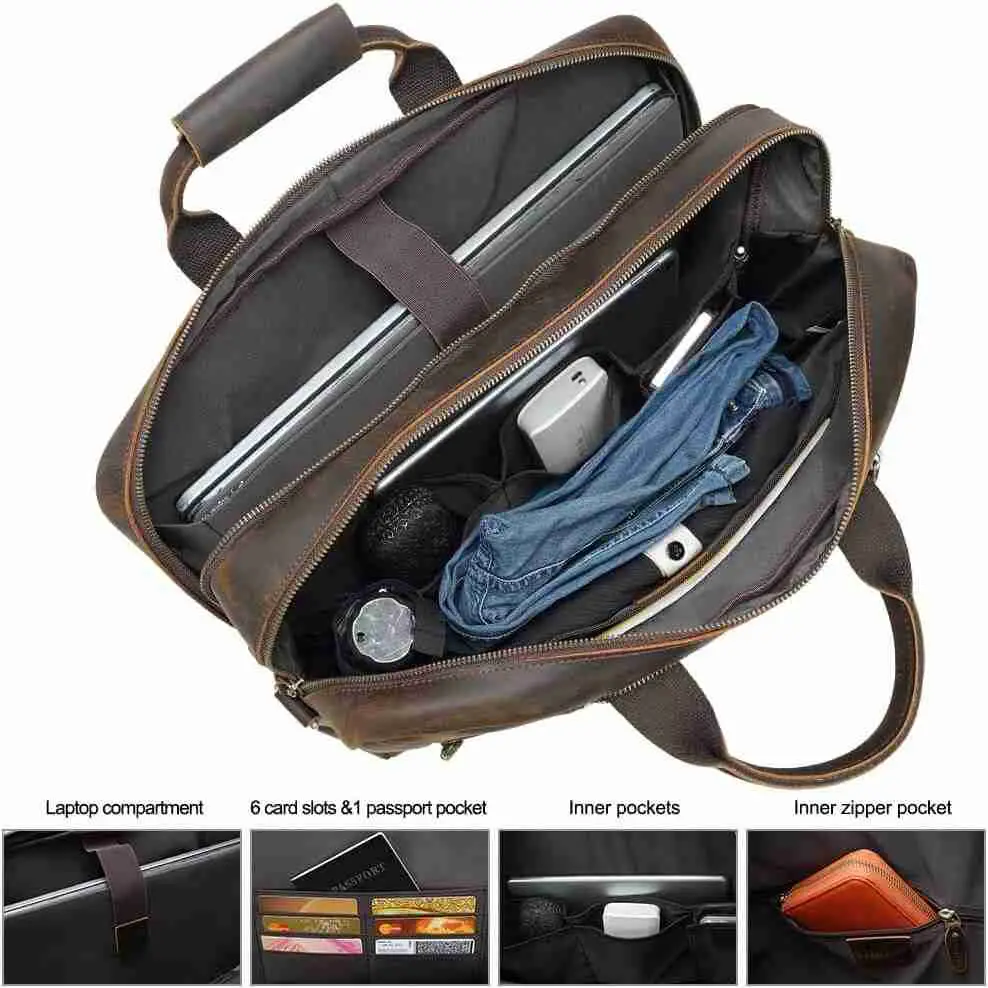 Below are examples of essentials items to put in a messenger bag:
Phone, Tablet, or e-Reader
CONCLUSION
W started by giving you a little detail about messenger bags and how that comfort is the main reason for their existence, so we believe that the question of how long should a messenger bag strap be has been fully addressed and you can go on to get the messenger bag that fits your unique style.