Imagine you're on a breezy summer day, gently strolling down the beach with the sun kissing your skin. You have all the essentials as a woman; a book, towel, sunscreen, and a cold drink
But, how do you carry all of these? That's where a tote bag comes in – so, what is a tote bag?
First, tote bags are generally versatile bags necessary for anyone and for most occasions.
We will recall that tote bags originally date back to the 17th century and was used to originally carry heavy items like potatoes and coal.
It wasn't until the 1940s that the tote bag made its fashion debut, becoming a symbol of effortless style and practicality.
So, whether you're a fashion lover, an eco-warrior, or simply someone who needs a reliable bag to carry their belongings, the tote bag is a must-have accessory. It's versatile, practical, and stylish – what's not to love?
Table of Contents
HOW TO PRONOUNCE TOTE BAG
Before I define what is a tote bag, one difficulty you may encounter is that when you see the word "tote," you may be confused as to what the correct pronunciation is and how to pronounce it.
Here is how to pronounce "tote bag"; the word "tote" is pronounced as "toht" with a long "o" sound and "bag" is pronounced as "bag".
So, the correct pronunciation of "tote bag" is "toht bag".
WHAT IS A TOTE BAG?
A tote bag is simply a large bag made up of canvas, nylon, or leather that is designed with handles on the sides of the bag, intended to be carried over the shoulder or by hand.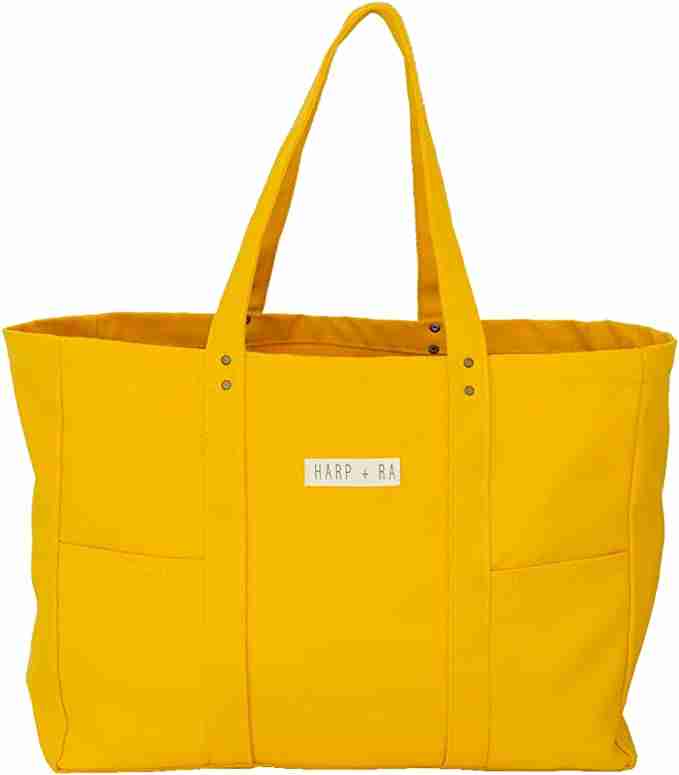 Generally, tote bags come in a variety of shapes, sizes, and styles and can be decorated with logos, prints, and other artistic personalized designs.
Finally, tote bags are considered a practical and eco-friendly alternative to disposable shopping bags.
WHY ARE TOTE BAGS CALLED TOTE BAGS
Tote bags are called tote bags because of their design and use, the word "tote" means "to carry" or "to haul" meaning they are designed to carry things, hence called "tote bags."
WHAT MAKES A BAG A TOTE BAG?
What makes a bag a tote bag is its open top and two shoulder straps or handles, which make it easy and comfortable to carry over the shoulder, and its larger size, which allows it to carry a variety of items.
WHAT IS A TOTE BAG USED FOR?
Tote bags can be used for a variety of purposes, they include;
Carrying groceries, books, clothing, and other everyday essentials.
Carrying essentials to have chills at the beach.
Using them for business trips.
Complementing clothing.
The use of tote bags is inexhaustible as users come up with new ways to creatively use a tote bag.
WHAT IS A TOTE BAG MADE OF?
Tote bag is mostly made of cotton, corduroy, polyester, jean material, weaves, and even leather materials.
WHAT TO PUT IN A TOTE BAG
A sequel to what a tote bag is used for is what to put in a toe bag.
Since a tote bag is versatile, apart from knowing the kind of items to put in a tote bag, I have written another article on when to carry a tote bag as both go hand in hand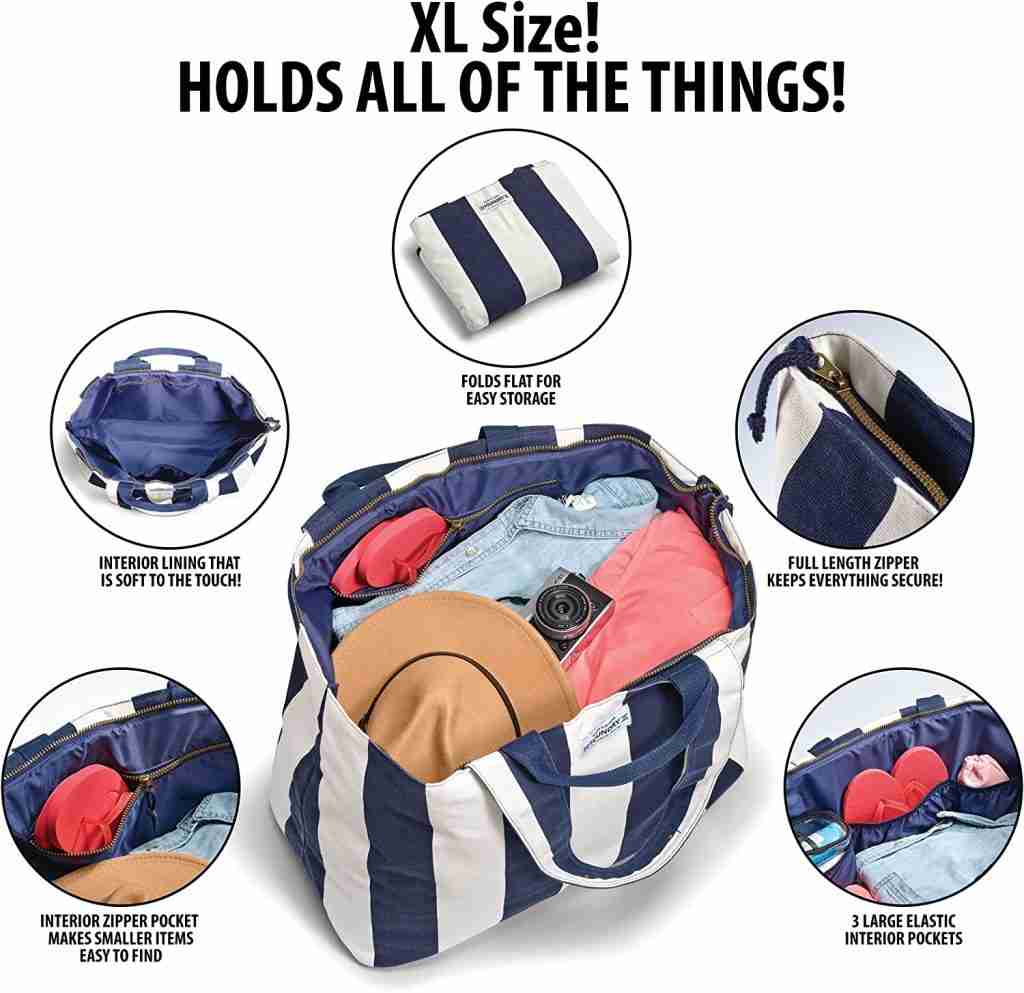 Let's now see common things people put in a tote bag;
Personal items: Tote bags can be used to carry personal items such as wallets, keys, phones, and sunglasses.
Baby essentials: Tote bags can be used to carry diapers, wipes, and other baby essentials.
Picnic supplies: Tote bags are great for carrying a picnic blanket, food, and drinks.
Electronics: Tote bags can be used to carry laptops, tablets, and other electronic devices.
Groceries: Tote bags are great for carrying groceries home from the store.
Books: Tote bags are perfect for carrying books to and from school or the library.
Clothing: Tote bags can be used to carry a change of clothes to the gym, pool, or beach.
Overall, tote bags are versatile and can be used to carry almost anything, making them a practical and eco-friendly choice for everyday use.
TOTE BAG DESIGN
Tote bag design begins from the material tote bags are made up of, apart from the material, another important component when it comes to tote bag design is the purpose of the tote bag.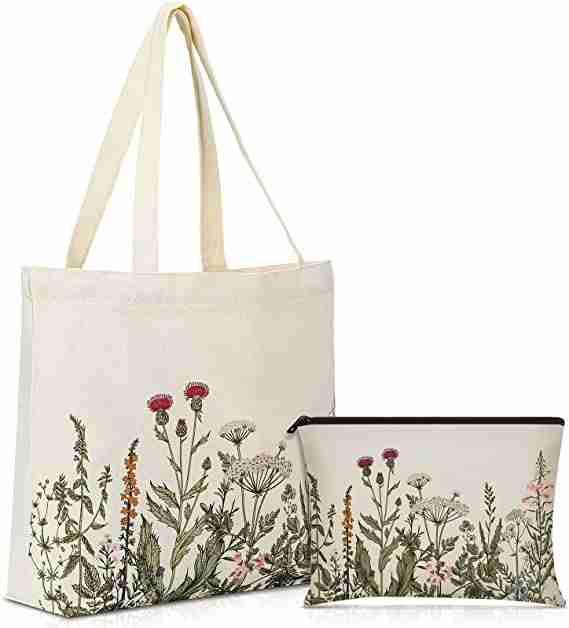 The intended purpose of the tote bag affects the design, for example, we have tote bags designed in square and rectangular shapes.
Below are the common parameters you should consider about tote bag designs;
Size: Generally, tote bags are designed to be larger than normal handbags that's why they are ideal for carrying huge items, tote bags also have space, are compact, and can be easily carried on the shoulders.
Shape: Basically tote bags are also designed in round shape and other unconventional shapes apart from the common rectangular and square shapes mentioned above, the shape design of tote bags help with the organization of our essential items.
Pockets: Just like most handbags or purses, tote bags are designed with either inner or outdoor pockets that give them additional storage and organization.
Closure: If you watch closely, many tote bags are not designed with closure while some tote bags may have a zipper, snap closure, or another type of fastener to keep items secure.
Handles: There is hardly a handbag without handles, the same is for tote bags, and they usually have a pair of handles that are long enough to be carried over the shoulder.
These handles may be made from the same material as the bag, or they may be made from a contrasting material such as leather or webbing.
Design elements: Tote bags also feature a wide range of design elements, such as tote bag patterns, prints, embroidery, applique, or other embellishments. Some tote bags may also feature a logo or other branding.
TOTE BAG PRICE
Tote bag prices range from $7 to about $300, one feature you will admire about tote bags is that they are affordable for everyone to buy
The price of tote bags depends on the size, material, and design.
CANVAS TOTE BAG
One common type of tote bag is the canvas tote bag. So, what is a canvas tote bag?
A canvas tote bag is a tote bag material that is made from a durable, sturdy, heavy-duty fabric called canvas, they come with two parallel handles allowing the user to place it over the shoulder or by hand.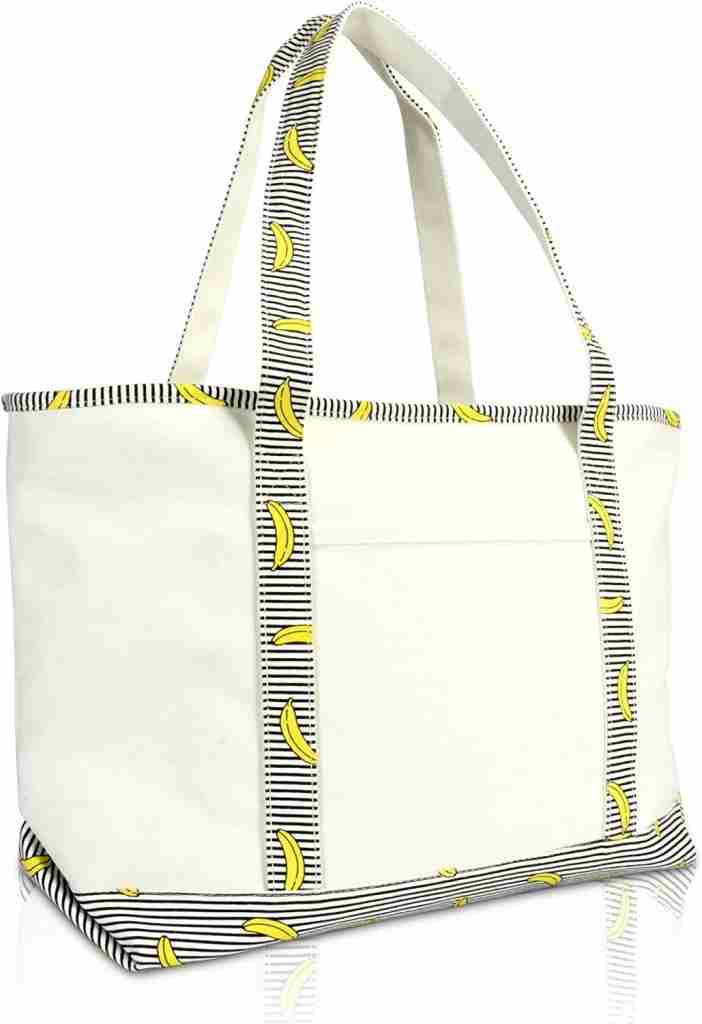 Canvas tote bags are popular due to their durability, versatility, and ease of customization.
Canvas tote bags come in various sizes, colors, and designs, making them a popular choice for those who want a practical and fashionable bag.
Finally, they can be used for a variety of purposes, such as carrying groceries, books, or beach gear, and can also serve as promotional items or gifts.
WHAT IS THE TOTE BAG MARC JACOBS
The Marc Jacobs tote bag is a popular brand of tote bag that comes in various colors, sizes, shapes, and designs.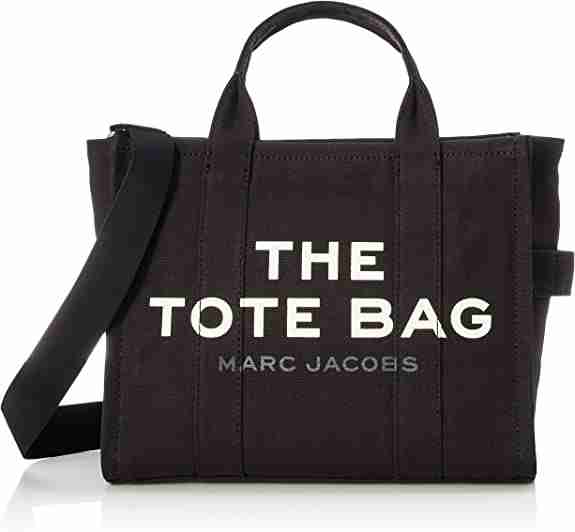 The popular colors for the Marc Jacobs tote bag are black, brown, and beige. Marc Jacobs's tote bags are mostly in canvas and leather designs.
Marc Jacobs's tote bag is popular with artistic elements and playful designs. With a simple design that can be used every day, you can use it as a shoulder bag by attaching the included strap.
The lightweight and durable material is perfect for a variety of occasions, including short outings, travel, and the gym.
It can be used regardless of age, so it is recommended as a gift for yourself, or as a gift for someone special.

You can take this bag literally everywhere! It's my favorite and it's large enough to fit my belongings.
TYPES OF TOTE BAGS
There are several different types of tote bags available on the market, each with unique features and characteristics. Here are some of the most common types of tote bags:
CANVAS TOTE BAGS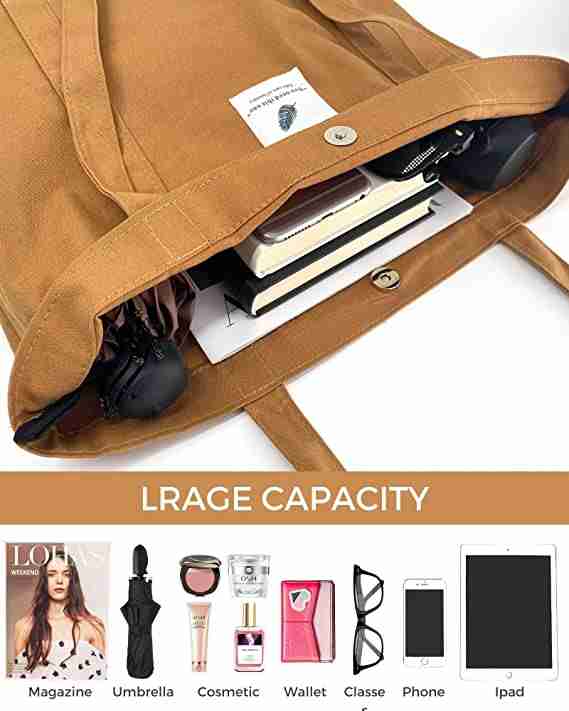 These are the most popular and versatile type of tote bag, made from sturdy canvas fabric and often used for grocery shopping, beach trips, or as a promotional item.
LEATHER TOTE BAGS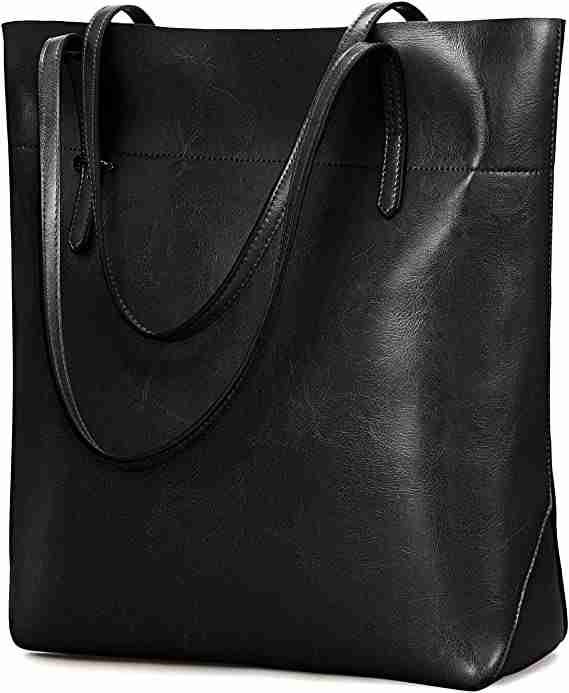 Leather tote bags are made from high-quality leather and are often more stylish and expensive than canvas tote bags. Leather tote bags are popular as a fashion accessory or for use as a work bag.
NYLON TOTE BAGS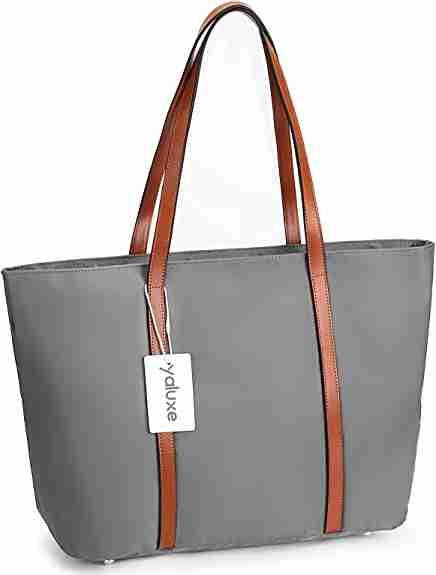 These bags are lightweight and often waterproof, making them a popular choice for outdoor activities or as a gym bag.
REUSABLE GROCERY TOTE BAGS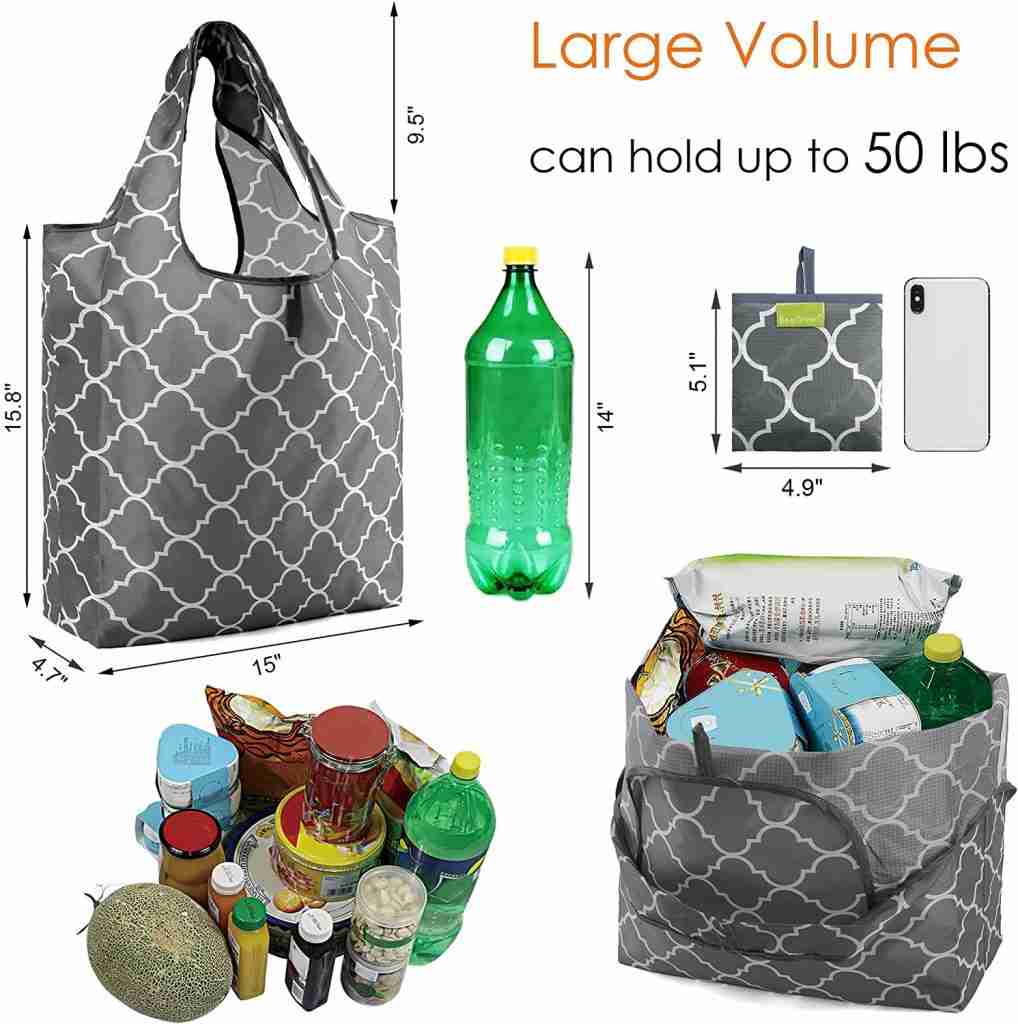 These tote bags are designed specifically for grocery shopping and are often made from recycled materials, making them environmentally friendly.
JUTE TOTE BAGS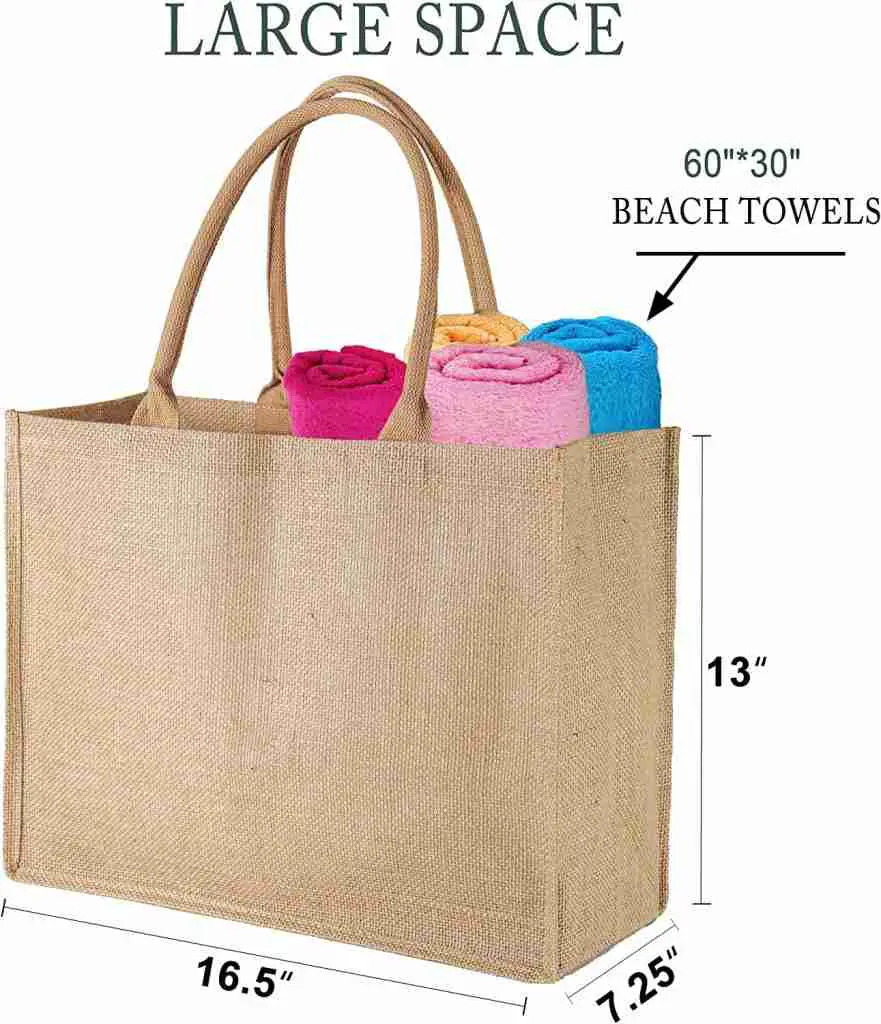 Jute is a natural fiber that is often used to make eco-friendly tote bags. Jute tote bags are durable and biodegradable, making them a great alternative to plastic bags.
DESIGNER TOTE BAGS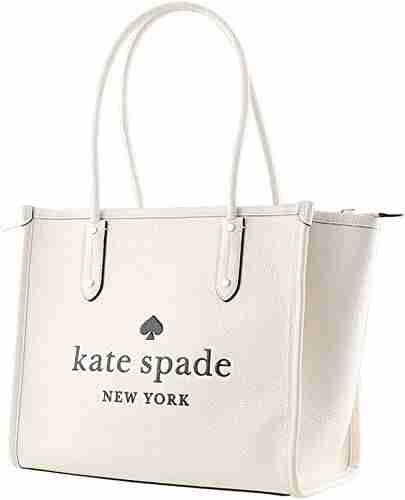 These bags are typically made by high-end fashion brands and are designed to be stylish and fashionable.
FOLDABLE TOTE BAGS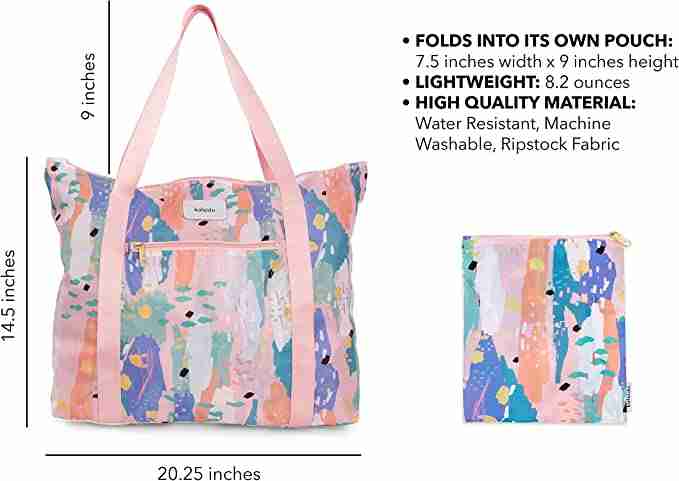 These bags are designed to be compact and easy to store when not in use, making them a convenient choice for travel or everyday use.
Other types of tote bags include woolen tote bags, fancy tote bags, and paper tote bags.
Overall, tote bags are available in a wide range of materials, sizes, and designs, making it easy to find a bag that meets your specific needs and style preferences.
WHAT IS THE DIFFERENCE BETWEEN A TOTE BAG AND A HANDBAG? 
In general terms, tote bags are larger, more casual, and meant for carrying a variety of items, while handbags are smaller, more formal, and often used as a fashion accessories.
A Tote bag is usually a large bag with an open top and two straps or handles long enough to be carried over the shoulder or by hand while a handbag is a smaller bag carried by hand or forearm or shoulder with a shorter strap or handle.
Tote bags are made up of canvas, leather durable materials often suitable for carrying everyday items such as groceries, books, and beach essentials while handbags are made up of various materials, sizes, and styles often designed to complement or accessorize an outfit.
CANVAS TOTE BAG PRODUCTION DESCRIPTION 
Below is a step-by-step canvas tote bag production description; 
DESIGN
The first step is to create a design for the tote bag. This can be done using computer software or by hand. The design should include the size, shape, and logos or graphics that will be printed on the bag.
MATERIAL SELECTION
The next step is to select the materials for the tote bag. Canvas is a popular material for tote bags due to its durability and strength.
Other materials such as cotton or polyester can also be used depending on the desired look and feel of the bag.
CUTTING
Once the materials have been selected, the fabric must be cut to the desired size and shape for the bag. This is typically done using a pattern or template to ensure consistency and accuracy.
SEWING
The pieces of fabric are then sewn together using a sewing machine or by hand. This includes sewing the sides, bottom, and handles of the tote bag.
Reinforcement stitching may also be added for additional strength.
PRINTING
If the tote bag includes any logos or graphics, they can be printed onto the fabric using a screen printing or heat transfer process.
This should be done before the bag is fully assembled to ensure the print is straight and even.
FINISHING
The final step is to finish the tote bag by trimming any excess threads and adding any final touches such as a lining or zipper closure.
QUALITY CONTROL
The finished tote bags should be inspected for any defects or flaws to ensure they meet the desired quality standards. Any issues should be addressed before the bags are shipped or sold.
That's a general overview of the steps involved in producing a canvas tote bag. The exact process may vary depending on the specific materials and design of the bag.