Wondering how many handbags is too many?
It can be challenging when there is a range of beautiful bags out there with beautiful colors that perfectly fit your unique outfits and probably your house or apartment isn't big enough for all the bags
I perfectly get what you thinking and I'm going to show you what to consider when buying a bag and the perfect number of bags and colors that perfectly work.
Table of Contents
HOW MANY HANDBAGS DO/CAN YOU OWN?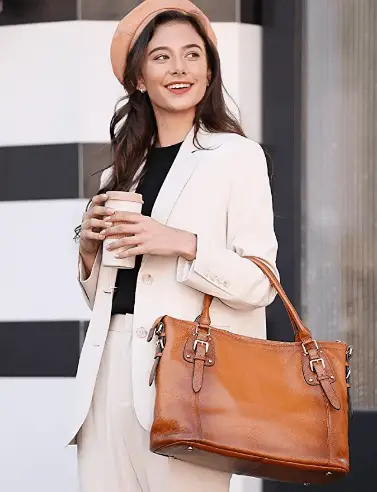 Less is more you know but a good high quality less should work.
I like a black-colored high-quality everyday bag that works for all my outfits and maybe a crossbody bag for flexibility and freedom of my hands! Lol.
I will recommend that you consider your unique apartment size, high-quality handbags, the purpose of the bags, your outfits, the colors that perfectly work for all outfits (neutral), and your unique lifestyle before knowing how many handbags you should own.
Above all, 9 handbags can work but 5 or 3 with neutral colors will work best!
HOW MANY HANDBAGS IS TOO MANY?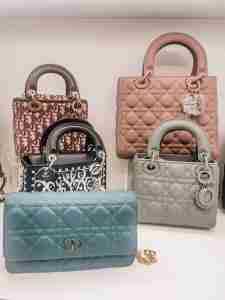 The number of handbags that are necessary be too many or too few is decided by space size, bag purpose, outfit, color, and your individual style.
Furthermore, below are factors to consider when buying a bag:
Your Space size – Your apartment/place of living/ house: This will help you know the number of handbags that can fit into your space.
The Purpose of the bag: This determines the quality.
Your outfit: You need to consider the kind of outfit you are buying the handbag for.
The Colors: I recommend you go for neutral colors that will perfectly fit any outfit.
Your unique lifestyle: Your personality matters. Knowing yourself will help you know if you are to stick with an evening bag, a tote bag, an everyday bag, a midsize bag, a crossbody bag, or more!
HOW MANY HANDBAGS SHOULD A WOMAN OWN?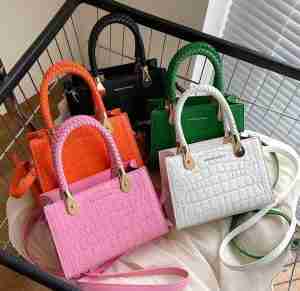 A woman can own up to 9 handbags but I will recommend 5 which is a Midsize bag, a Crossbody bag, an Everyday bag, a Tote bag, and an Evening bag; with perfect neutral colors like White, Beige, Taupe, Grey, Brown, and Black.
HOW MANY PURSES SHOULD A WOMAN HAVE?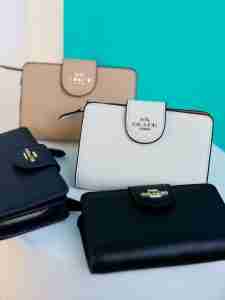 It's okay to ask how many purses a woman should have because some women are naturally obsessed with purses! Some can wear inferior clothes and carry very expensive purses lol! Some women have 10 purses, but just know what works for you. A few purses should be fine with neutral colors.
TIMELESS DESIGNER BAGS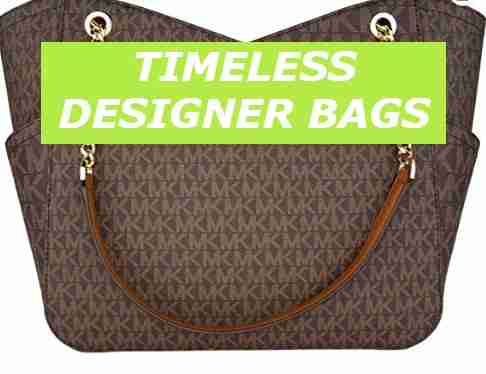 It's not a funny feeling to have to buy new bags for every occasion. Handbags, totes, and purses can withstand the test of time and fit every situation.
These handbags do not need to be pricey; they simply need to complement your style and class. Gucci, Louis Vuitton, Chanel, Balenciaga, Givenchy, Dior, and Burberry are examples of prominent designer bags.
While the aforementioned designer bags are too pricey for the common buyer, the following timeless designer handbags are advised to fulfill your style and fashion needs:
LOVE Moschino Borsa Jacquard Satchel
EvaLuLu Genuine Leather Women Handbag Furs Tote Bag
Leather Handbag – Shoulder Bag – Convertible Purse for Women
Michael Kors Jet Set Travel Large Chain Shoulder Tote
Kate Spade Leila Medium Triple Compartment Shoulder handbag
Calvin Klein Gabrianna Bubble Lamb North/South Key Item Tote
BEST PURSES UNDER $1,000
Sometimes, the smallest of details can make your outfit stand out. There are many purses under $1,000 that you can select from, but choosing one will require careful consideration of the best purse that fits both your personality and your budget.
Below are a few carefully chosen handbags under $1,000.
HARLEY-DAVIDSON WOMEN'S STUDDED RIDER LEATHER SATCHEL PURSE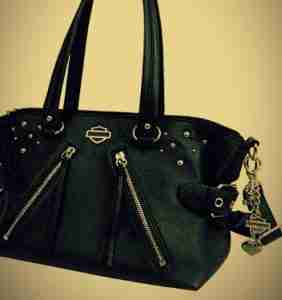 This gorgeous handbag has soft leather and an amazing scent. Neither too big nor too small; the perfect size for daily use is less than $300.
A person who is 5'9″ tall can easily carry the bag on their shoulder or crossbody using the long, detachable strap. No matter your height, you can wear this lovely item.
Women's Rider Leather Satchel by Harley-Davidson includes two front pockets and a safe zippered top.
This purse is fashionable and practical, with plenty of space for all of your essentials and a handy adjustable/removable shoulder strap.
Made of top-grain leather with black pebbles. An Open Bar & Shield plate made of shiny nickel, dome studs, and custom hanging charms complete the design. Tan poly blend lining with a dagger print is present inside.
FOSSIL WOMEN'S MAYA LEATHER SATCHEL PURSE HANDBAG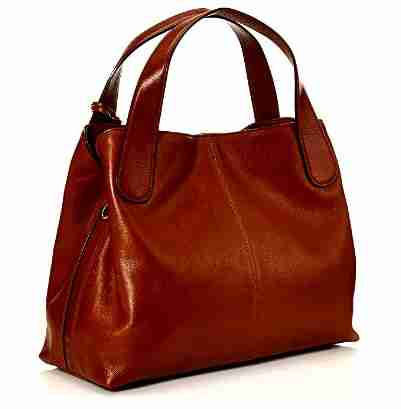 This Eco-friendly women's Maya leather purse comes with a professional and casual look. The purse is designed to accommodate plenty of stuff all at once such as IPAD.
The leather has a deep, even shade of burgundy. Its stylish design fits well for a cross-body bag.
It is a 100% leather premium handbag with multi-function details and has an adjustable & Detachable Crossbody Strap of 2 5″ Handles.
TOTE BAGS UNDER $1,000
Tote bags are popular in the bag space, they are known for their Parallel handles which protrude from their pouch's sides.
Due to the rising demand for tote bags, manufacturers have had to get inventive and come up with a variety of tote bag designs that can be used for various occasions.
Check out some tote bags under $1000.
MARC JACOBS GRIND LEATHER TOTE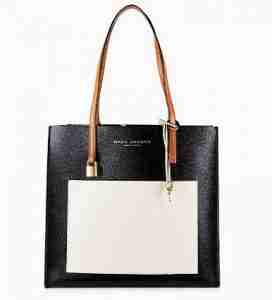 This is a super cute bag that attracts lots of compliments; it comes with a beautiful white color combination with a white pocket.
It has an interior zip pocket and a front slip pocket on the outside. Textile lining and leather coated with polyurethane as well as coated leather and a pair of top handles.
FRYE MELISSA SHOPPER TOTE BAG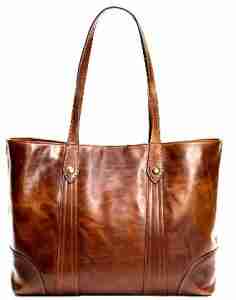 Frye Melissa is a gorgeously rich, high-quality tote bag. Beautiful leather is soft, supple, thick, and rich. Over-the-shoulder, straps are perfectly comfortable.
It is the ideal size. The straps are the appropriate width and height, and they stay on the shoulders. Additionally, it has the ideal interior pockets.                            
It conveniently accommodates a computer, a few documents, a sizable wallet, and a few other items.
BEST DESIGNER HANDBAGS UNDER $2,000
Have you ever experienced dissatisfaction after purchasing a designer bag, especially if the cost was high? When you spend a lot of money on the right bag, you get a satisfying feeling.
In this article, you will see that I have done all the hard work for you and I have selected the best designer handbag for under $2000.
Feel free to explore below.
MARC JACOBS WOMEN'S THE SOFTBOX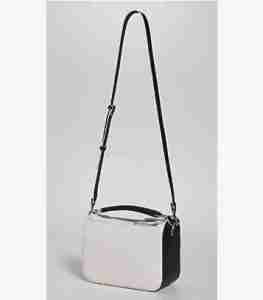 This gorgeous two-in-one bag comes with a cross-body strap so you can wear it both on one shoulder and across the shoulder. It has plenty of space to accommodate large items.
Any dress you choose to wear will look good with its distinctive black and white color.
FULL-GRAIN LEATHER PURSE FOR WOMEN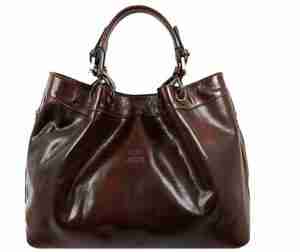 This is the bag you want if you want one that will last a lifetime. The beauty of this leather handbag increases as it ages.
The bag is designed to help you stay organized
A zip pocket separates two roomy compartments.
Shoulder strap that is adjustable
On the bottom, metal studs
A powerful magnetic closure
Full-grain cowhide leather that has been hand-dyed using a vegetable tanning technique, by using this handcrafted method, the leather retains its natural appearance while giving each piece a slightly unique pattern. Consequently, there will only be one bag like yours in existence.
Finally, you only have seven seconds to make a good first impression, did you know that? And because every little thing counts, this striking leather handbag will make you stand out, attract compliments, and boost your self-esteem.
LEATHER TOTE BAG FOR– TIME RESISTANCE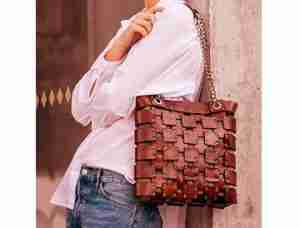 Although this bag is resistant to time, it is not resistant to people. With a matching outfit, this bag continues to draw attention.
The leather is excellent, and the style is sophisticated. The bag is comfortable to carry around and it is designed to last for a long time.
BAGS SIMILAR TO STRATHBERRY
It is true that having a stylish bag as part of your outfit gives you a unique appearance that boosts your confidence. Here are a few bags similar to strathberry bags that wouldn't require you to break your bank account.
ECOSUSI SMALL CROSSBODY BAG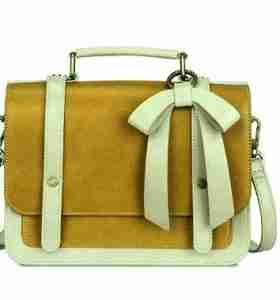 Everything fits in this bag, durable, elegant, Stylish, Special, and beautiful. The Vintage Satchel Work Bag comes with Just the right amount of space for your iPad, cosmetics, wallet, and notepad.
This adorable shoulder bag is ideal for going out, attending parties, going out every day, shopping, or transitioning from day to night. Satchel and cross-body bags are both common. Ideal gift option.
TOLFE WOMEN TOP HANDLE SATCHEL HANDBAG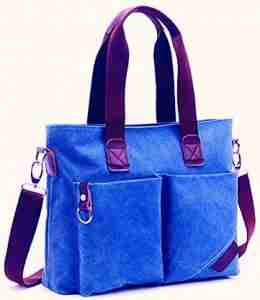 The bag is portable and convenient for use while riding the train to work.
Two side zippered compartments on the bag prevent small items from falling to the bottom by having them there.
The exterior pockets are excellent for quickly stowing away loose papers, notepads, pens, and pencils. Snaps on the exterior pockets prevent objects from escaping.
Easily carry your mobile phone, wallet, cosmetics, IPAD, umbrella, and other daily things.
LIGHTWEIGHT MEDIUM DOME CROSS-BODY BAG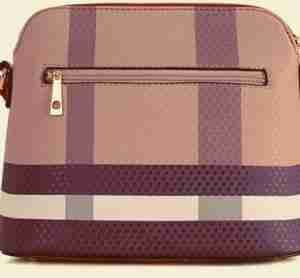 This is a well-designed Shoulder Bag with Tassel Plaid Pattern. A nice, professional-looking bag that's appropriate for any occasion, including a date or a job interview.
Simple to adjust to fit shoulder length, the lightweight small bag measures 8″ H x 10″ W x 3.75″ D.
This is one sure bag that will get you lots of compliments, it is a must-have for a date.
This crossbody bag will make a thoughtful gift, always trendy, fashionable, easy to maintain, stylish, and versatile premium bag.
CAN SOMEONE WEAR 2 HANDBAGS?
Yes, sure you can! The possibility can be endless.
It's a growing or rising fashion trend now; it's called double bagging which has been in existence since the winter 2016 runways.
The kind of 2 bags you can wear at once are shoulder bags that are adjustable to various heights and are super versatile.
There are combinations to further consider: you can coordinate a tote bag and a mini-sized bag, you can mix two shoulder bags and you can also wear two identical bags.
 Let me narrow it down to some designer combinations that can further work for you: You can do two similar bags in different sizes like Chloé strutted bags; a large neutral-colored ornamental mini bag and the everyday bag can be put together by Dolce & Gabbana
The mini bag can be used to put essentials like iPhone and lipstick. I will add here that you can mix the same colored maxi bag with a mini bag like Mulberry did and still look great!
HOW MANY BAGS DO YOU REALLY NEED?
As I earlier stated, less is more you know. The more high-quality bags with neutral colors you have, the better they work for you.
You can have 3 high-quality bags or 5 high-quality bags such as an evening bag, a crossbody versatile bag, a midsize bag, and a tote bag with perfect neutral colors like brown, taupe, black, grey, Beige, and white.
CONCLUSION
I want to believe that this article has answered your question of how many handbags is too many. Thank you for reading my article and let me know what you think in the comment section!