An outfit comes out cool and relaxing when you wear a shoulder bag, it makes it stylish, current, and fun.
Shoulder bags are always in season.
In this article, I will show you how to wear a shoulder bag for a night out, keep your essential items, and grocery errands, keep your school books, etc.
Table of Contents
WHAT IS A SHOULDER BAG?
A shoulder bag is a type of purse or handbag that is designed to be worn over the shoulder. It has a long strap that is slung over one shoulder and across the body so that the bag rests on the hip or at the waist.
Shoulder bags come in various shapes sizes materials and styles they can be made from leather fabric or other materials and can feature a wide range of embellishments and closures such as zippers buttons or clasps.
Some shoulder bags have multiple pockets while others are more minimalist in design, Shoulder bags are a popular choice for everyday use, spacious enough to hold essentials such as a wallet phone keys, and makeup.
Finally, Shoulder bags are comfortable to wear for extended periods of time they are also often used as fashion accessories as they can add a stylish touch to any outfit.
HOW TO WEAR A SHOULDER BAG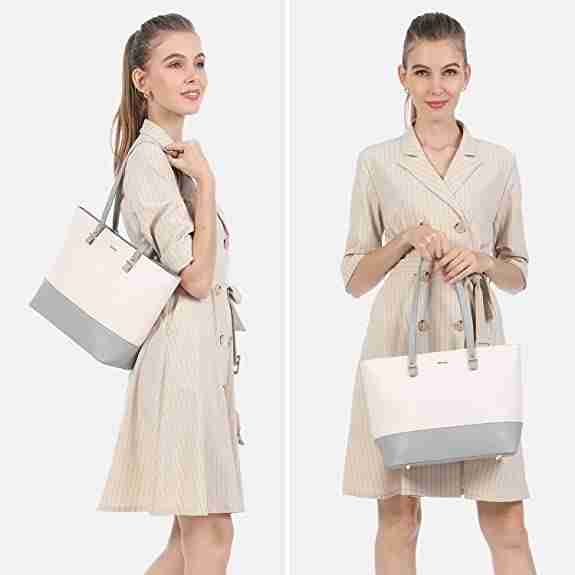 There are different classy ways you can wear your shoulder bag but below are the 3 main ways:
You can carry the shoulder bag to the side or by its handles.
You can wear your shoulder bag over one shoulder, you have to make sure that the strap is pulled tight to your body.
You can carry your shoulder bag by the handle, do well to remove the strap to avoid clutter and flapping around.
RELATED: WHY SHOULDER BAGS ARE PROVIDED WITH BROAD STRAPS
RELATED: SHOULDER BAG VS MESSENGER BAG
RELATED: SLING BAG VS SHOULDER BAG
RELATED: HOW TO KEEP A SHOULDER BAG ON YOUR SHOULDER
HOW TO WEAR A SHOULDER SLING BAG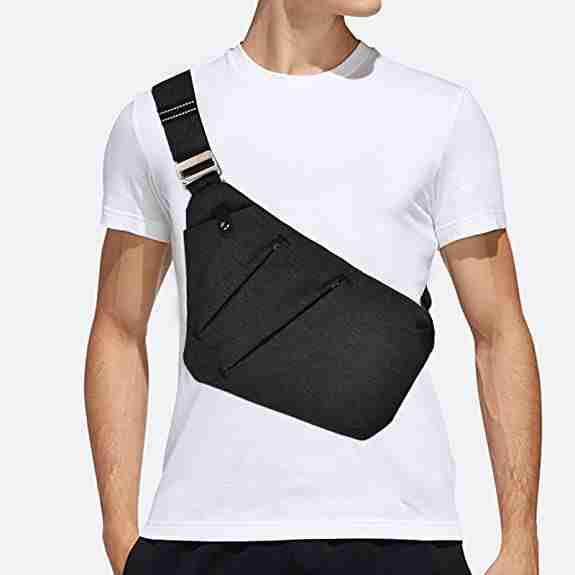 First, is a shoulder handbag different from a shoulder sling bag? A shoulder sling bag comes in various shapes, designs, and sizes and it will affect how you wear your shoulder sling bag.
Find below the 4 best ways on how to wear your shoulder sling bag to fit any outfit of your choice.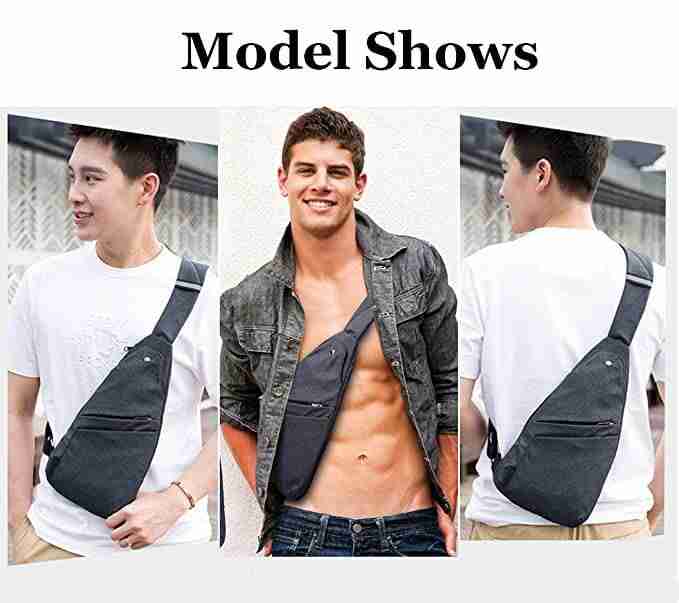 You can wear a shoulder sling bag over the back.
You can wear a shoulder sling on one shoulder
You can wear a sling shoulder bag around your waist.
HOW TO WEAR A CROSSBODY BAG
Wearing crossbody bags is quite interesting because of their versatility. I have written a well-detailed article on what is a crossbody bag, how to measure a crossbody bag, and how long should a crossbody strap be.
Why is this important? It helps you to better understand how you can wear your crossbody bag. Find below the 3 most common ways to wear a crossbody bag;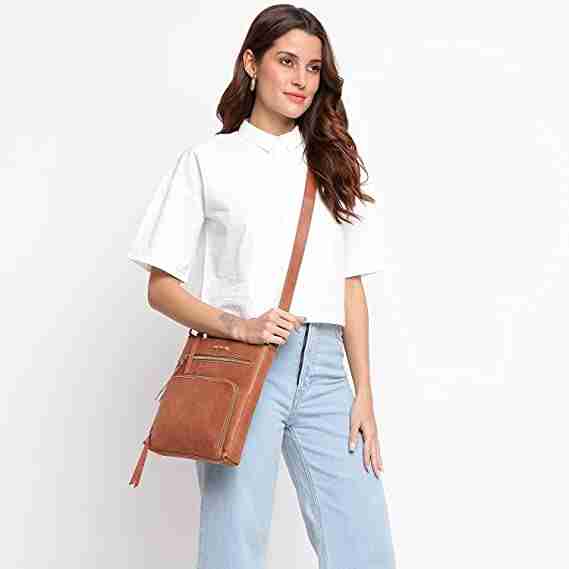 You can wear your crossbody bag across the front, this goes a long way to optimize convenience. And if on your chest, it's easier to access your essential items.
If you want to look carefree, you can wear your crossbody bag on top of your attire or underneath; more like a mid-layer style to add more visual interest to your unique style!
I will like to add that your crossbody bag should hit just above the hip; you can easily access your essential items and it helps to make smoother coordination of your hip and the content.
HOW TO WEAR A MESSENGER BAG ON A BIKE
Oh, I love bikes! Especially when it's ridden by another lol! It is not just any bag you can comfortably carry and ride on a bike, kindly check the best waterproof bike messenger bags that will allow you to have a fun ride.
So, when you are on a bike and you bring your messenger bag along, you will rotate the bag to the back and it will appear like you're wearing a backpack.
This makes your ride smoother because your messenger bag is not in the way!
Try and keep your messenger bag Light
A bike looks risky already, adding a heavy messenger bag will make it worse.
So, travel light. Ride light. Try not to stuff many things in your messenger bag just the essentials that you don't want to leave behind.
You should tighten the straps.   
Tighten the straps of your messenger bag while on the bike especially if the straps can be tightened.
HOW TO WEAR A CROSSBODY SLING BAG
The best way to wear your crossbody sling bag is across your back: this makes the shoulder strap slide over one shoulder and you find that the bag will rest approximately mid-back.
This also makes it look like you are wearing a backpack. Your belongings are easy to access.
HOW TO WEAR A MESSENGER BAG LIKE A BACKPACK
Find below the steps on how to easily wear a messenger bag like a backpack no matter the design and size of the messenger bag.
1. Decide the side of the bag that should face back or be seen.
2. Put the crossbody strap around and move it
3. Try not to hit your face, flip it over your back for a minute
4. Put the crossbody bag around your neck and hold and then move it down around your waist
5. Finally flip it to the back and now you have a backpack!
HOW TO WEAR A SATCHEL PURSE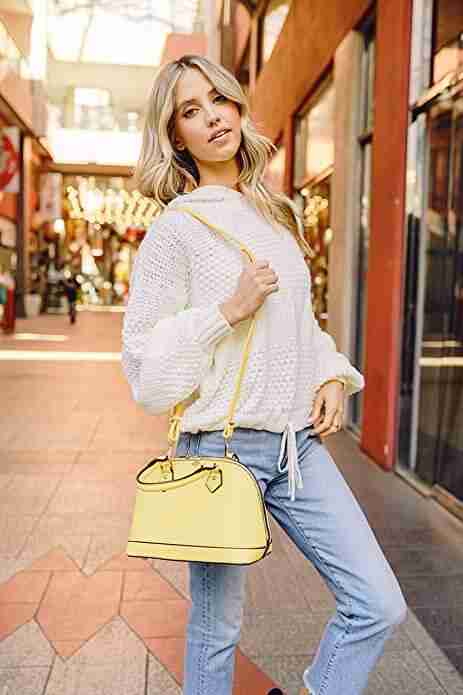 Satchel purse comes with longer shoulder straps than messenger bags, so it can be worn in the following ways:
It can be worn on the shoulder, and it has been sitting on the hip, as well as across the body.
HOW TO WEAR SHOULDER BAG STREETWEAR
1. Always keep it simple.
2. Always adjust the length to rest on the hip.
3. A-side position looks neater and better; it brings less attention to the midsection.
4. Try not to let the strap get wonky in order not to look sloppy.
HOW DO YOU WEAR A CROSSBODY SHOULDER BAG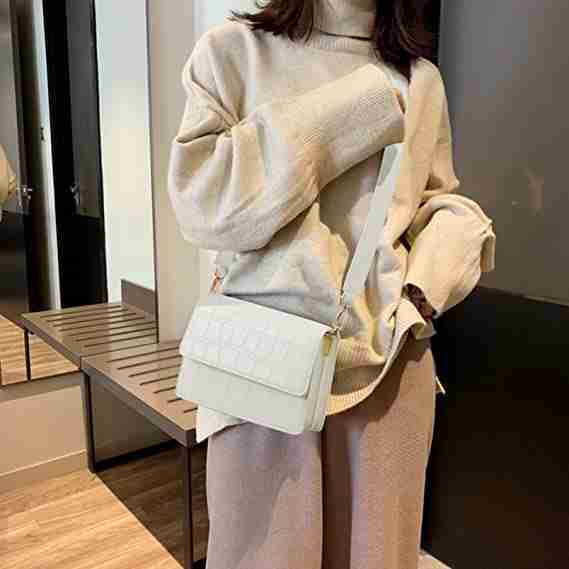 1. To have a trendy look, wear a crossbody shoulder bag at your waist level.
2. Try to keep it in front of you for easy access.
3. To have a traditional look, and to be comfortable in any outfit, wear the bag around your hips for a traditional look by adjusting the straps so that your bag sits on, or just under your hips.
4. To keep your bag out of the way and have no clutter, position the bag at the back of your body.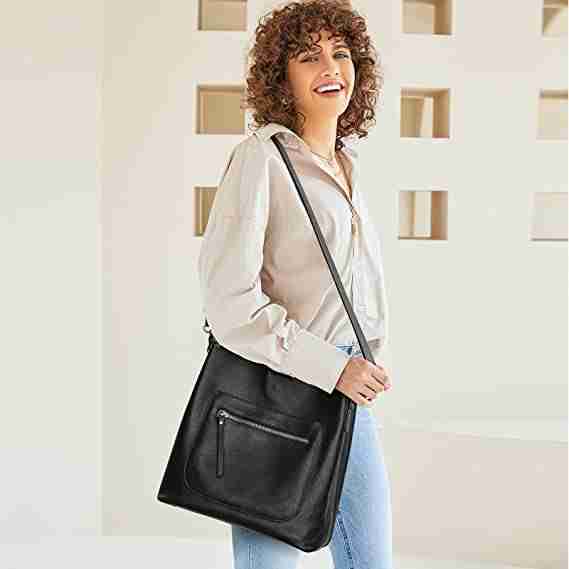 5. You can also wear a crossbody shoulder bag by carrying the bag on one shoulder with the help of the short or long strap depending on the design of the bag.
WHERE SHOULD A SHOULDER BAG SIT?
It should sit on or under your hips.
HOW LOW SHOULD A SHOULDER BAG HANG?
This depends on you but a drop of about 20 inches goes well for women who are 5′ 6." but for women 5′ 8″ or taller, a drop of 22 inches or more matches better.
WHAT DO YOU PUT IN A SHOULDER BAG?
You can put more things but here are a few:
 
1. You can put breath mints. Gum too.
2. Hand sanitizer for germs
3. You can add a healthy snack and a water bottle.
4. Don't forget a travel pack of tissues in case of allergies amongst other use
5. A good high-protein in your bag can tackle hunger 
6. Avoid your phone running down by adding a comfortable phone battery charger.
7. Headphones are good companions because of music.