Today, we will be discussing sleeping bag vs blanket for camping.
There are several essential items needed for outdoor recreation, and a sleeping bag and blanket always top the list.
In addition, they are easy to pack. It is either you use a stuff sack or you don't. I have written a well-detailed article on how to pack a sleeping bag without a stuff sack, feel free to check it out!
So, you may also discover that your sleeping bag may be the bulkiest and priciest of the items in your pack and if you are looking for more pocket-friendly camping, would you rather ditch your sleeping bag and keep the blanket instead?
In this article, I will show you what to do and help you find a more comfortable, budget-friendly, and most importantly lightweight approach to sleeping well while camping.
Table of Contents
IS A SLEEPING BAG ENOUGH FOR CAMPING?
No. I know that sleeping bags are a mainstay of any camping trip, but in certain situations and environments, you don't necessarily need to go camping with just a sleeping bag.
Sometimes, you can stay warm and cozy at night without a sleeping bag by using a quilt, blankets, or other pieces of gear. Do not forget that you can make a sleeping bag out of blankets.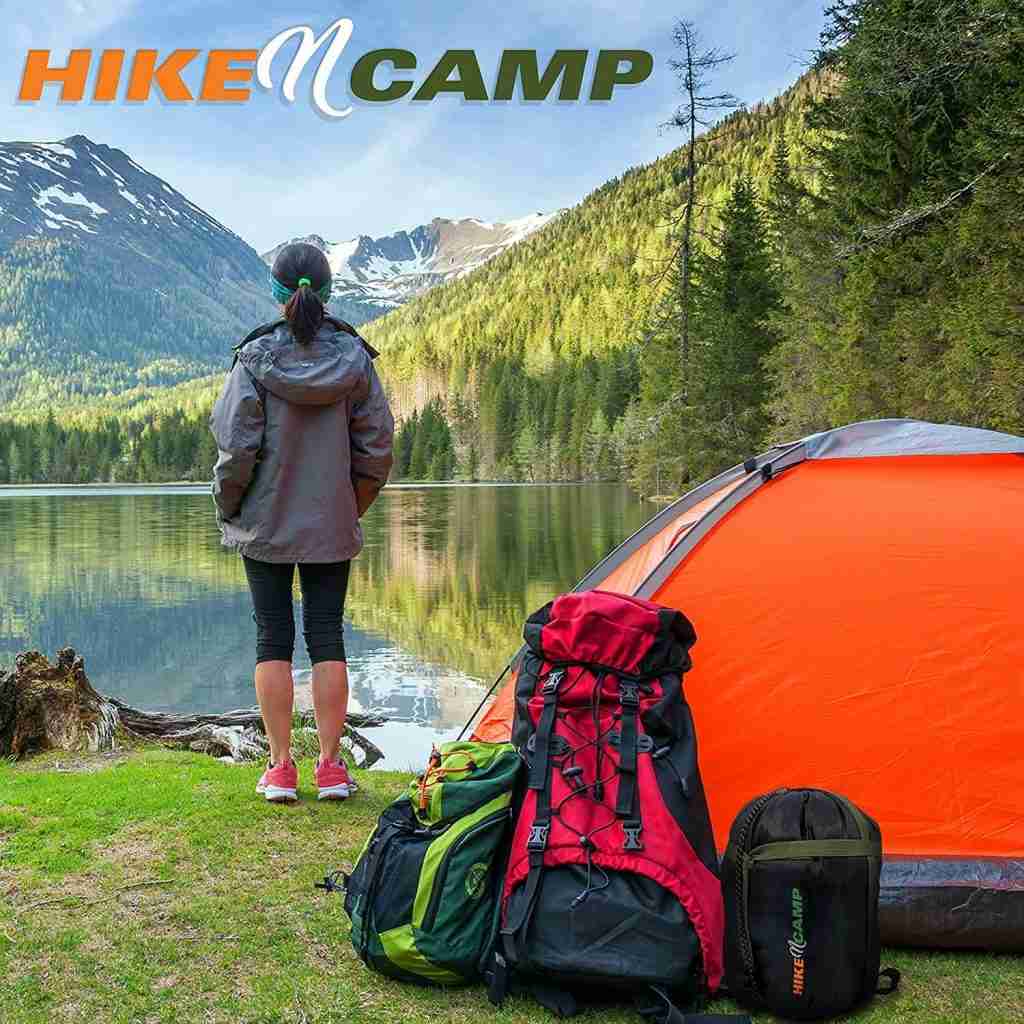 It's worth noting that if you are in a very cold camping condition, this will warrant the use of a sleeping bag.
Like on winter camping trips or any expeditions in below-freezing temperatures, a winter sleeping bag with the right temperature ratings will be much better for you than any of our alternatives.
ARE BLANKETS GOOD FOR CAMPING?
Yes, they are. You can use them when the environment isn't that cold.
SLEEPING BAG VS BLANKET FOR CAMPING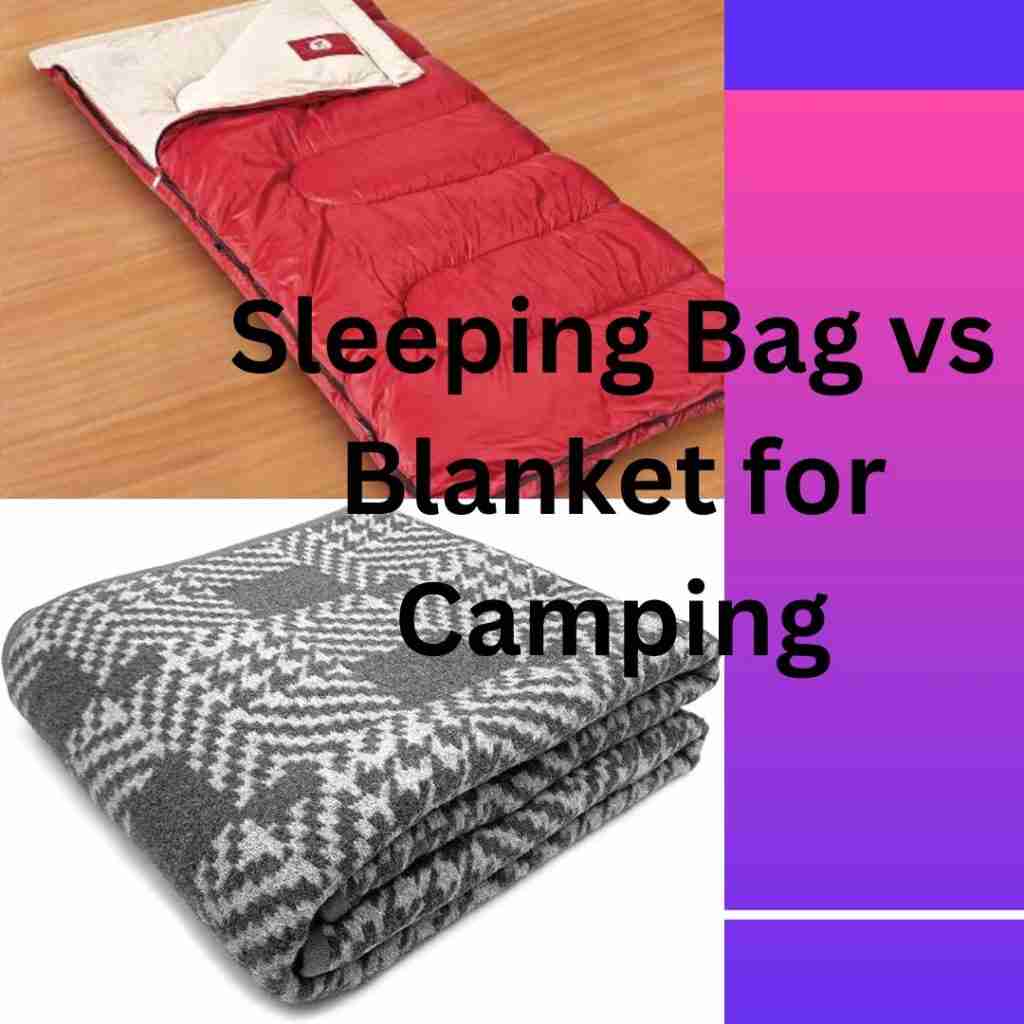 Find below the difference between using a sleeping bag vs a blanket for camping:
| | | |
| --- | --- | --- |
|   | Sleeping Bag | Blanket |
| Durability | A Sleeping Bag is not very durable. | A Blanket is very durable. |
| Versatility | This has just one use. | A Blanket can be used as a blanket, a seat, a pillow, a shelter, etc. |
| Cost | Interestingly, a sleeping bag can run into hundreds of dollars. | You can get a blanket for less than $50. |
| Warmth | A sleeping bag is better for cold nights. | A Blanket is ample for mild weather & summer camping. |
| Packability | A sleeping bag can be bulky but can come with straps sometimes to attach to your backpack. | A blanket doesn't usually have straps to attach to your backpack but it comes with less material. |
| Comfort | A Sleeping bag is less comfortable for side or front sleepers. | A Blanket allows you to freely position yourself just as you want or will in bed. |
CAMPING QUILT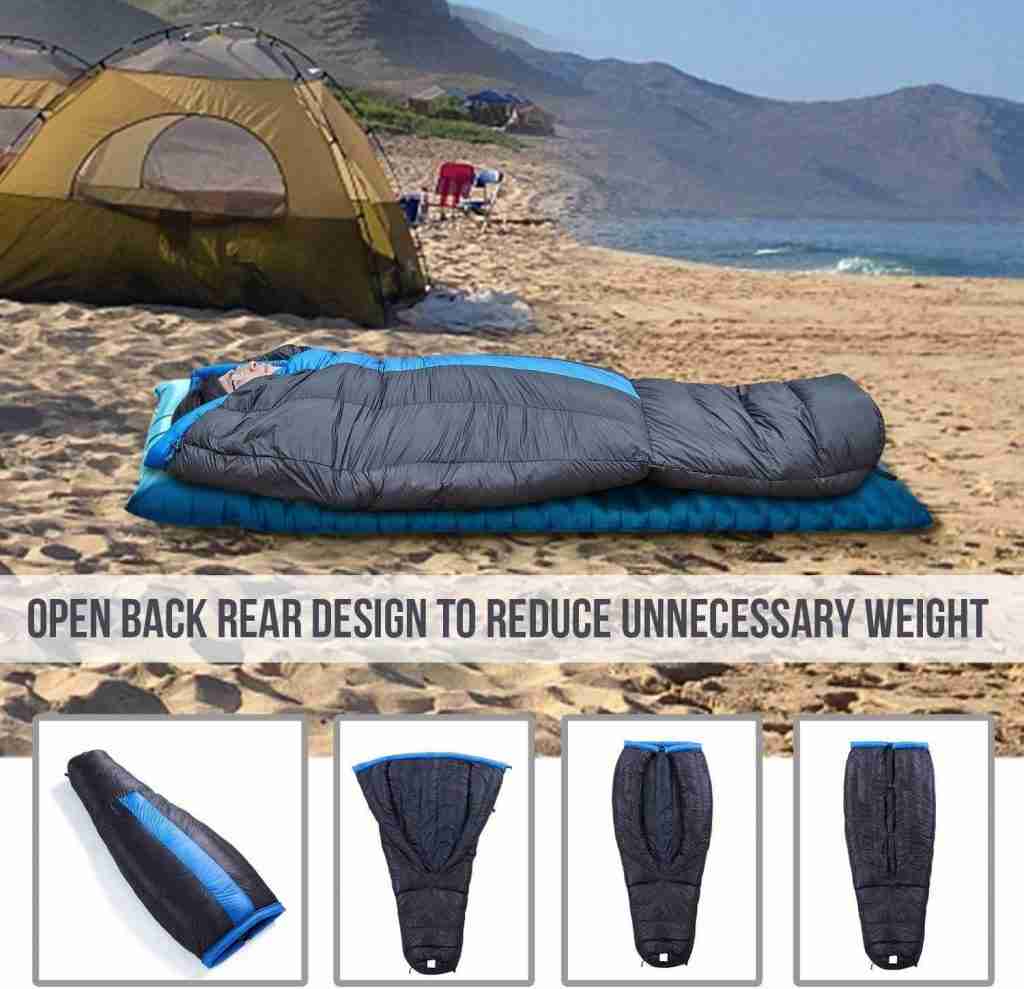 A camping quilt is a well-insulated blanket that offers a strong alternative to a traditional sleeping bag essentially.
Camping quilts are made from the same materials that are used for sleeping bags but they are half the size of sleeping bags 
Camping quilts don't have hoods, but they do allow for more freedom of movement.
Camping quilts are easy to clean and sometimes come in pouches at the base for you to put your feet in which keeps your toes very comfortable.
THERMAL CAMPING BLANKET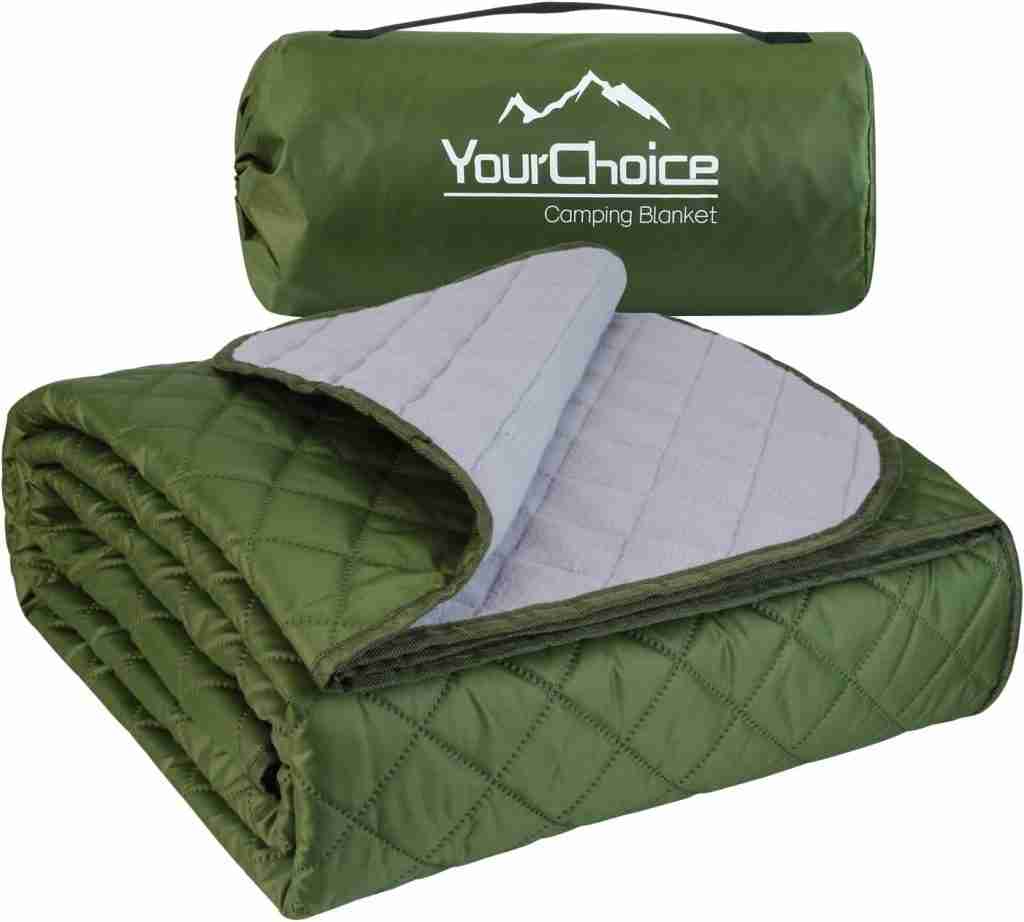 A thermal blanket is one that can be used when camping.
The blanket can be laid out as a tent footprint or picnic blanket for protection from the ground.
To boost fire heat and keep your campsite extra cozy, you can create a reflective barrier for your fire.
You can use the blanket to make a wall on the opposite side of the fire from where you're sleeping.
SLEEPING BAG VS BLANKET FOR BABY
Do people often ask which is better for toddlers or babies: a sleeping bag or blankets?
I recommend you read this article: are sleeping bags safe for toddlers? So, you have a rich understanding of the effects of sleeping bags on toddlers.
Below, you will find the difference between using a sleeping bag versus a blanket for babies:
| | |
| --- | --- |
| Sleeping bag for Baby | Blanket for Baby |
| It's wearable. | It's not wearable. It will require the baby to be in a cot or bed and covered with a blanket. |
| Baby is stable and unable to kick off their sleeping bags because it's on them. | Baby can kick off blankets and wake up earlier than their sleep cycle. |
| Baby stays at a constant temperature throughout the night. | Baby's temperature can fluctuate as blankets may be off the body at some point. |
| Baby's face stays clear & free of blankets. | Baby's face can be covered with a blanket which can be harmful in terms of breathing discomfort. |
| Sleep bag for a baby becomes a part of bedtime routine when you're away – Life becomes easy for others. | Covering a baby can be an issue when you are away because it requires monitoring for safety. |
| It's flexible. Baby can self-settle. | It's not flexible. |
SLEEPING BAG BLANKET FOR ADULTS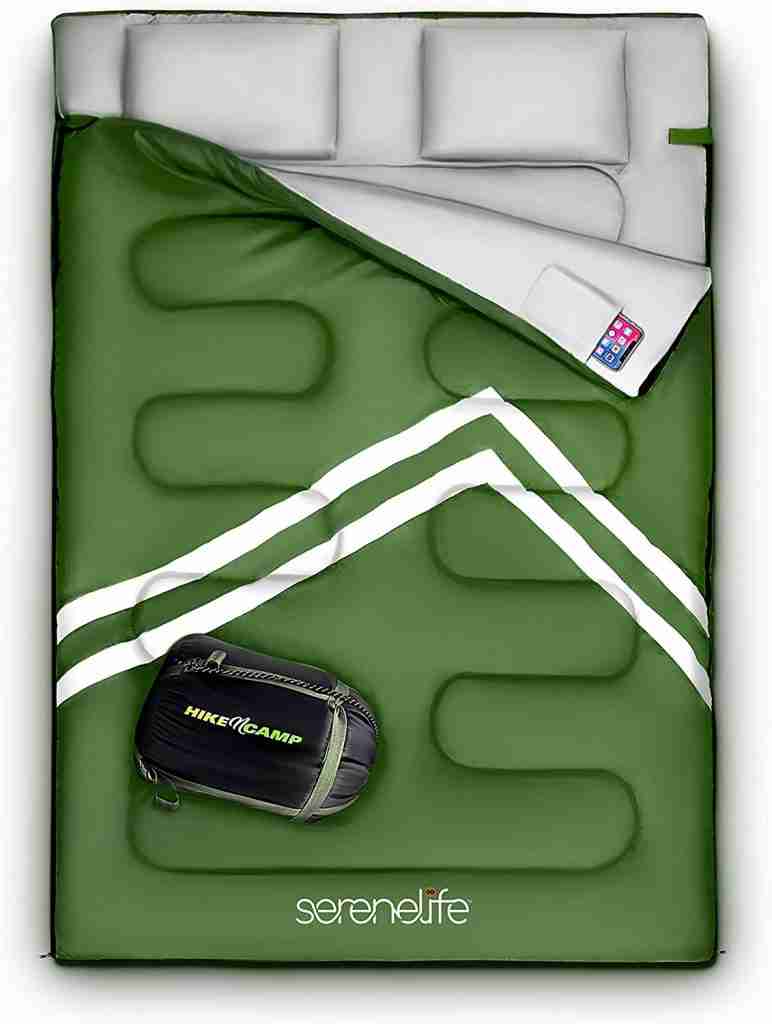 A sleeping bag blanket for an adult is insulated and often comes with a temperature rating.
If it gets soaked, it becomes a mess and will lose much of its heat-sealing power.
If you by mistake, snag it on a sharp edge, it will rip open, and a blizzard of the fluffy white stuff will float down on you.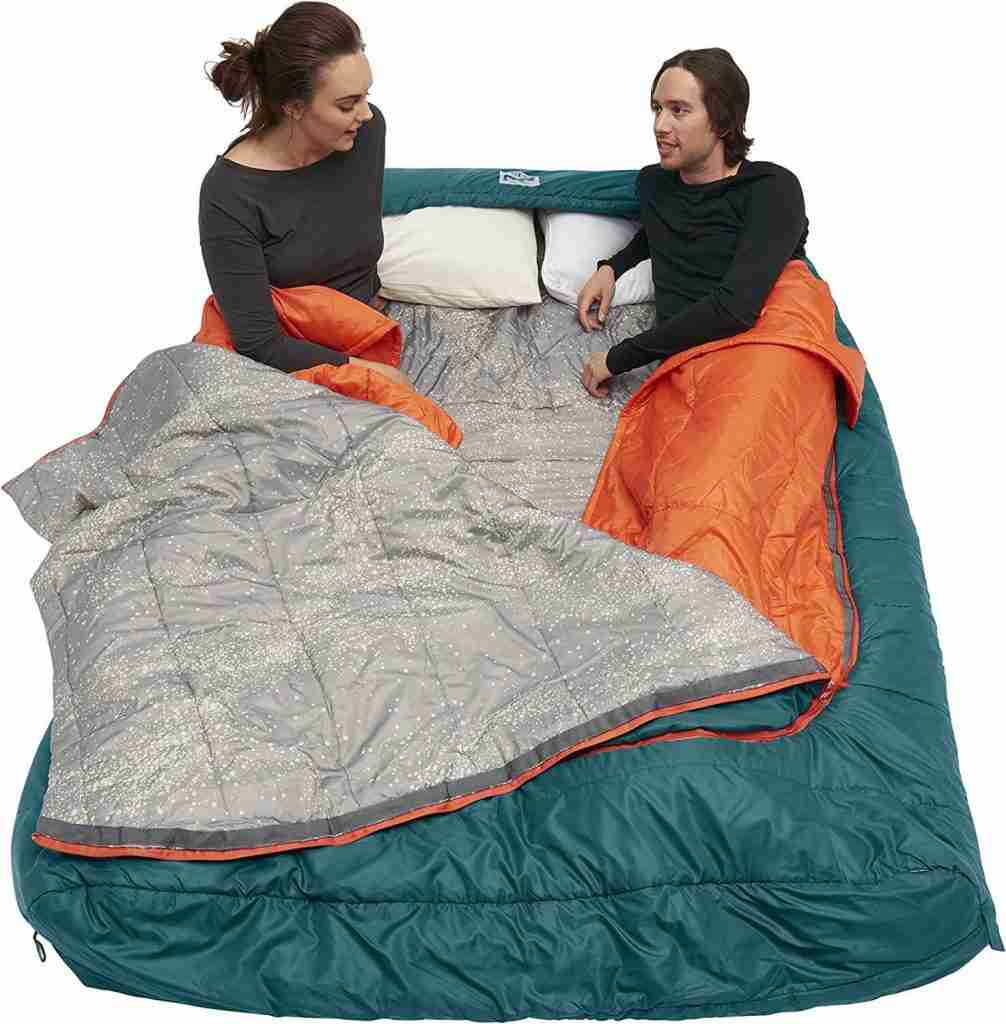 If it's a wearable sleeping bag, it's optimally worn outdoors in dry conditions, in situations where you have little to no need to move. These wearable ones are not particularly versatile.
WHAT IS THE MOST COMFORTABLE THING TO SLEEP ON WHEN CAMPING?
Sleeping bags but if the temperature isn't cold, blankets or quilts should work just fine.
CONCLUSION
Wow! It's been quite a journey about sleeping bag vs blanket for camping! I know you followed through and might have a thing or two to say.
Do well to comment below! Thanks for stopping by!