How to carry shoes while traveling was too much of a big deal for me as a kid. I had this habit of not cleaning my shoes after wearing them yet I was of the opinion that I was a clean freak and trying to prove myself wrong would always end up in a heated argument.
Being a clean freak or so I claimed, I wouldn't want my unclean shoes to stain my dresses because I normally would pack everything in one box which is not too right.
Nevertheless, I will always end up messing up my clothes, my bag, and my shoes. The easy improvisation that always came to me was to stuff all my clothes in a bag, zip roughly and pour my shoes in the car trunk and guess what? The shoes were never in their complete pairs after each travel!
Table of Contents
HOW TO PACK SHOES TO SAVE SPACE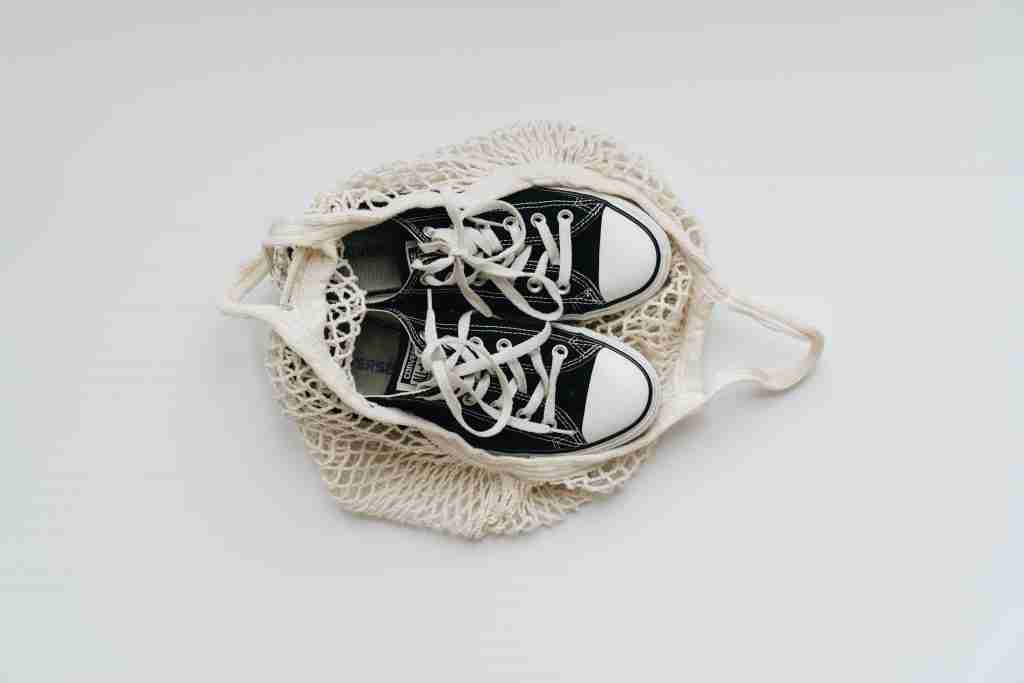 Packing your shoes in the same bag as your clothes can easily be achieved in cases where the bag is big enough with multiple compartments.
Regardless of the size, it's still important to save some space while packing in order to avoid squishing your shoes.
You never can tell what and what you would be buying while en route and if your bag is filled, it might make you lose some precious items or resort to using every other affordable means apart from your bag, to transport the newly gotten items and you can bear me witness that situations like this are always not funny.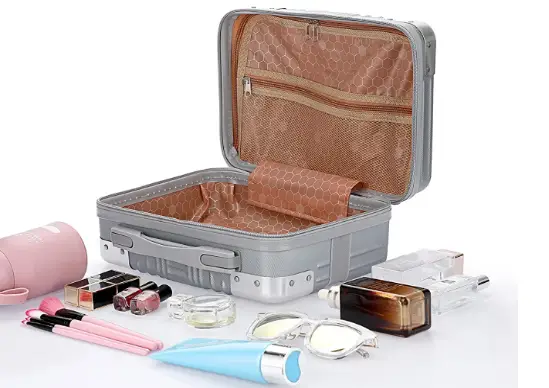 Assuming you are traveling with a mini suitcase, how would you pack your shoes together with your clothes to save you some space?
I bet you never believed that there could be a tutorial on how to do your packing right? But here we go, let's see these 7 magic tips on how to pack shoes to save space:
Pack shoes that are versatile both in color and design. By this, you pack fewer shoes that can go with most of your outfits.
Pack in between the suitcase handles or in the outer flap of your suitcase
Use shoe pads. By this, you save yourself the extra stress of packing stockings, since the shoe pads can substitute easily for stockings.
Start saving your space from the way you pack your clothes.
Avoid shoes with long and pointy heels or very long boots as these types of shoes can take up more space.
Pack using the face-to-face method. Put your sneakers face to face, compress them, and pack them, the magic behind this is, that a pair of sneakers when compressed together take up less space than when placed side by side.
Now that we have seen these easy tips, let's begin packing!
HOW TO CARRY SHOES WHILE TRAVELING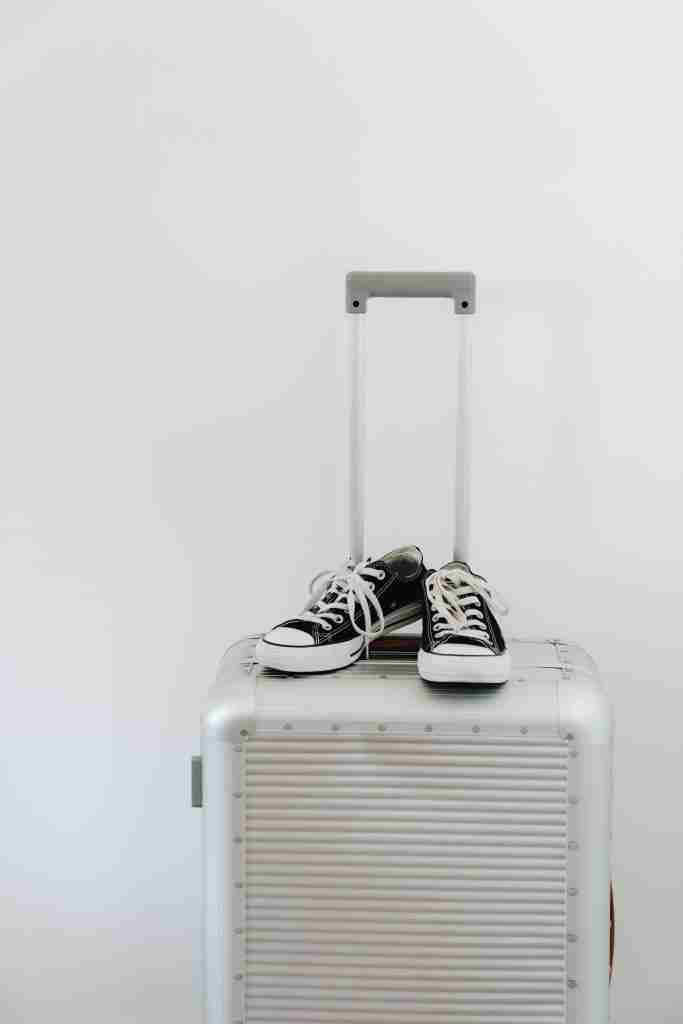 One major rule on how to carry your shoes while traveling is this, use a separate bag, preferably a drawstring bag for your shoes first, before putting the shoes in your traveling bag. This is because shoes can come in weird and pointed shapes that may either make it difficult to zip your bag or cause early wear and tear of your bag!
HOW DO I ORGANIZE MY TRAVEL SHOES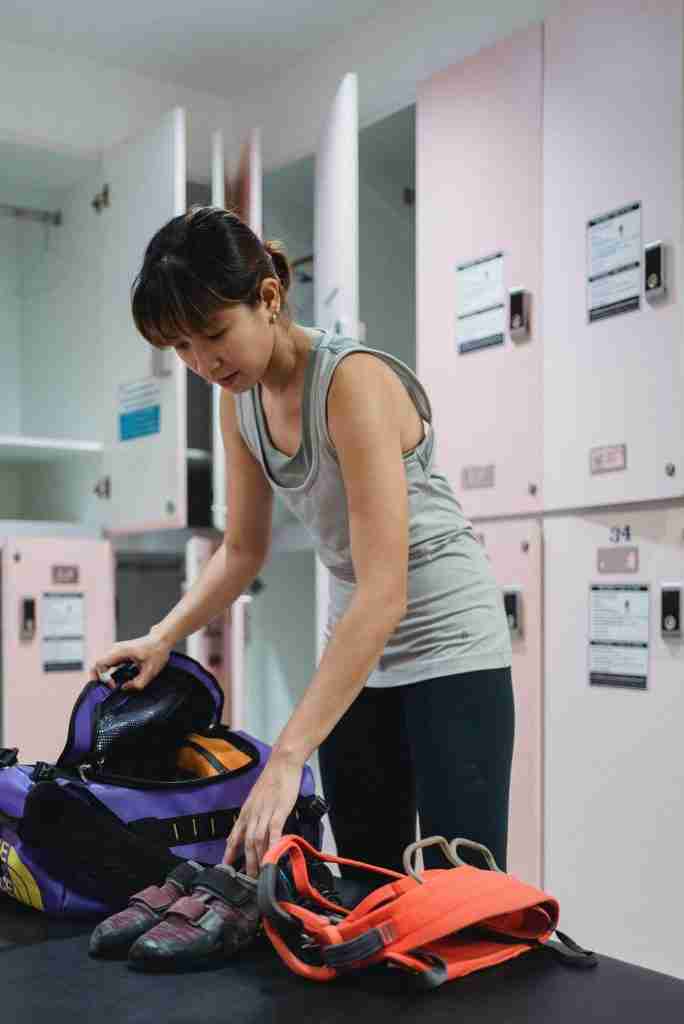 Organize your shoes based on needs and purpose. Always look out for what you would definitely need while away before packing up.
It's most advised to pack only versatile shoes, especially in your personal bag, which should not be more than 2 pairs. But in cases where you would be staying for a longer period of time then your shoes should be organized into categories, casual shoes, and sophisticated shoes.
Your casual shoes should be regular sneakers, flats, Jordans, boots, etc. The sophisticated shoes on the other hand should not be more than two.
I've seen cases where a separate box filled with nothing but shoes was taken on a journey and brought back without being opened. The carrier of course never had an opportunity to wear any of those shoes.
Hence, instead of packing lots of shoes that you might not be needed throughout your stay, go with at least two.
Consider the colors of the shoes you are arranging for your journey and ensure that they can easily match the clothes you would be taking for your journey.
Please if you are not going to stay till winter do not pack your snow boots!
The slip-on should be in the topmost area of the box, where they can easily be accessed. There is every tendency that you might need to remove your shoes and wear them while en route.
Even after the long journey, the first thing you would want to wear on your feet after you've freshened up is definitely not your pump heels.
Do not pack more than 2 shoes when traveling. Except for cases where you are either relocating or staying for a very long period of time.
HOW TO PACK BOOTS IN A SUITCASE
The most difficult aspect of traveling is the packing process. You might make at least 3 attempts, removing some very precious items along the line to save space. This process is exhausting.
There are some major ways how to pack your boots in a suitcase: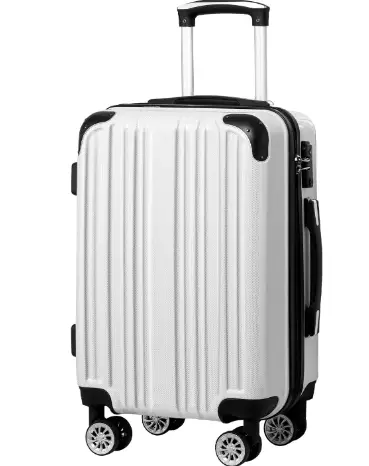 Pack only boots with softer textures: This will make the boots easier to compress. Thick textured boots are difficult to maneuver and can occupy lots of space even when wrapped in Ziploc bags or shower caps.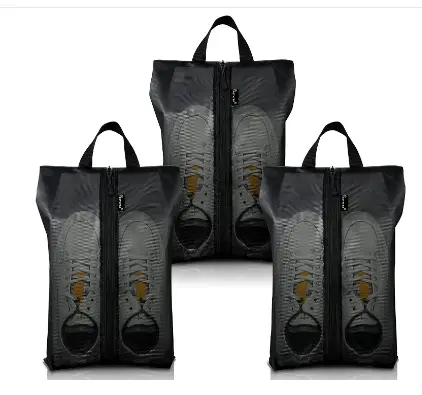 Clothes should fit into bigger boots: I won't advise packing big boots. But in cases where you have no other choice, probably due to the nature of the travel you are making, the weather, or some other factors, then stuff your clothes carefully inside your big boots.
This way, there is enough space even after you've packed your clothes and your boots.
Your shoes should be seen lying on the base of the bag, beneath your clothes, and not on top of your clothes: Clothes are soft, light, and easier to compress especially when trying to zip the bag.
The zipping process can also damage the shoes if they are kept on top of the bag. That unnecessary fold that occurs especially when the bag is too full, can thwart the shape of your shoes forever.
HOW TO CARRY SHOES ON A BACKPACK
How to carry your shoes in a backpack is simple. First and foremost, we must learn to minimize the number of items we are traveling with as putting so many unnecessary items can make your backpack heavy and uncomfortable to carry.
Wrap your clothes carefully around your boots or shoes, before putting them in your backpack.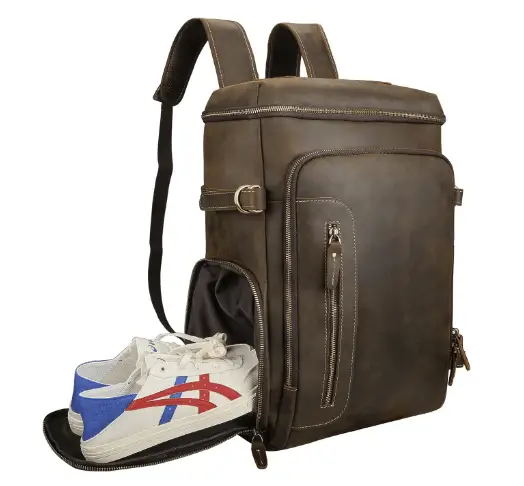 This hack reduces the possibility of too many pointy edges that can cause unevenness in the shape of your backpack which might even make it difficult to zip.
You can also decide to wrap your shoes carefully in a loose bag before putting the bag inside your backpack.
Store your shoes in the middle region of your backpack. The heaviest items are best placed in the middle. Since shoes are heavier than clothes and other items, it's best to keep them in the middle.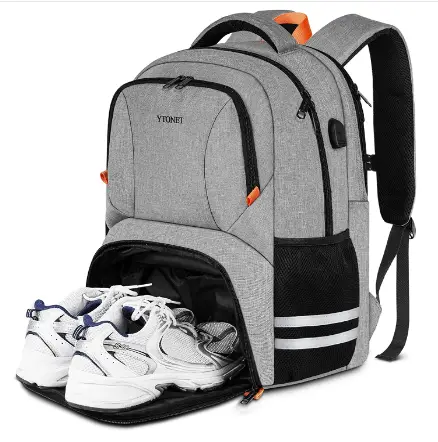 The clothes can be stored at the base. The topmost part of your backpack should contain items that you need easy access to.
For guys, there are so many hacks that can be employed when packing boots in a backpack. Let's remember that backpacks are not just used for traveling.
You can choose to go to the gym with your backpack. In such scenarios, you can tie the laces of your boots together so that they form a single lace that holds both shoes together.
After you've done this, stuff the boots in between the two separate vertical handles of your backpack.  The outcome is two boots pointing outwards by your two sides when you've carried your backpack.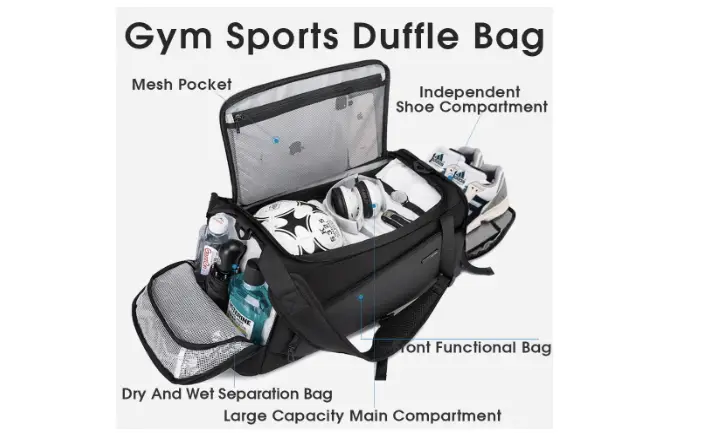 Most people won't want their shoes outside their bags after they've packed them.
Hence you can also decide to fold your shoelaces into your shoes, then place your shoe side by side in between clothes.
This is so that your clothes serve as soft pillows and some sort of protection for your shoes.
There are cases where the bag can land with a heavy thud on the floor, this could be an intentional or a mere mistake, but whichever way, the clothes will protect the heels from breaking, this is common for pointy heels.
HOW TO PACK SHOES WITHOUT A BOX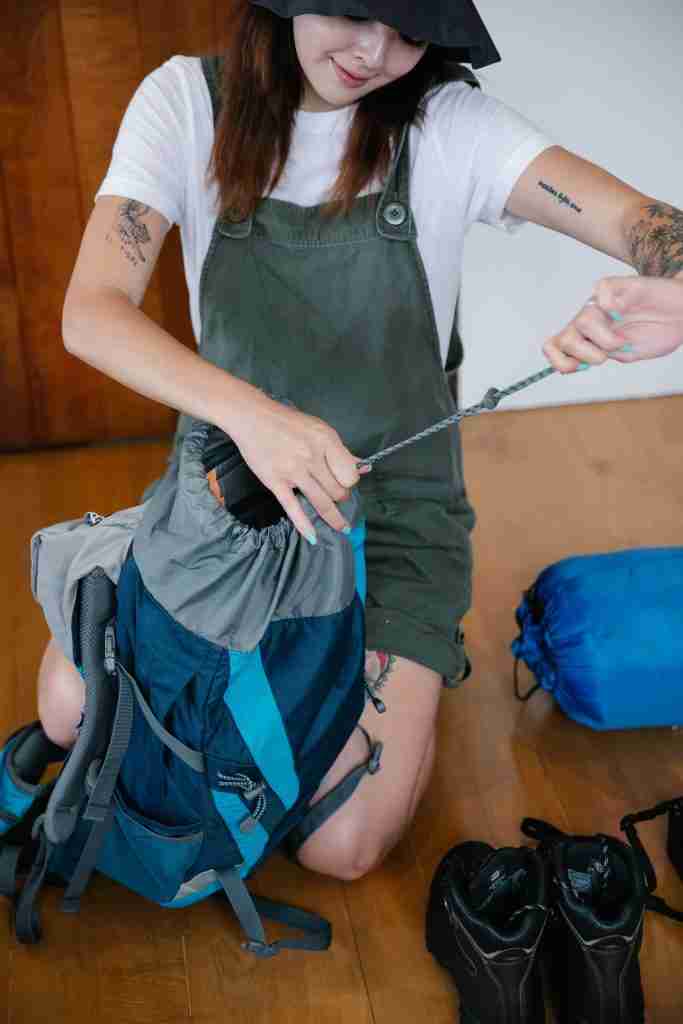 There are several ways one can pack his shoes without a box. Let's see these  5 popular ways:
Wrap them carefully around your clothes and put them in your bag.
Wrap in a shower cap and put them in your duffel bag.
Put them in a drawstring or Ziploc bag
Put them in small containers that can serve as boxes.
Put them on a shoe hanger, fold them carefully, and put them in your bag.
HOW TO PACK SHOES IN CARRY-ON
Pack your shoes with their soles resting on the sides of the carry-on box. This way there is room in the center of your box where you can place your clothes and other items.
You can pack them in the zippered compartment. This way your shoes can have the whole compartment to themselves, leaving you with lots of space to pack the rest of your items.
The shoe storage box technique is another hack. Here, the shoes are arranged in a fit-to-toe manner. The effect is neat, smart, and efficient luggage.
Let's say you got admitted into college, the unpacking process in your new hostel under the scrutinizing stares of your new roommates should not be an embarrassing one. 
Bottom packing. Line up your shoes neatly on the bottom part of your carry-on. Pointy heels should be lain sideways at the bottom of the carry-on.
The heaviest shoes are for the feet and not for the box. It's best to wear very heavy shoes when traveling as this would save space.
HOW TO PACK HEELS IN A SUITCASE
Follow the steps below to pack your heels in your suitcase:
Keep them lying and not standing.
Keep them beneath all clothes or in between clothes.
Wrap your clothes around the pointy edges.
Wrap in a shower cap before packing
Do not pack very fragile heels.
Lie them side by side, and let the heels face the opposite directions while a little space is created in between the shoes. This is because putting them very close together might press the shoes which can be harmful to the shoes while taking up more space.
Always give them room to breathe and if after packing, there's still a need to put more clothes, the space in between becomes an answer.
Look out for the gaps in the box and tuck them carefully in between the gaps.
HOW TO PACK JORDANS IN A SUITCASE
Put them in a Ziploc bag first, then place them at the base of the bag.
Jordan shoes normally come with a longer length than regular sneakers. You can also store your singlets, belts, and stockings inside them to save space.
You can decide to pack them directly without putting them in a separate bag. However, you must clean and air thoroughly before doing this.
Once this is done, you can pack them in between clothes, and keep the clothes rolled up against the shoes as protective measures for the shoes.
Shoes can easily be squished especially during travels. Always ensure that this is avoided by putting soft materials inside the shoes to retain their shapes even when packed up in a tight box.
Lying them face to face and keeping soft materials like your singlets, stockings, and shirts, in between them can also help maximize space and keep them in good shape.
CAN YOU CARRY SHOES IN YOUR HAND ON A PLANE?
Can you carry shoes in your hand on a plane? Yes, you certainly can. The only items prohibited from entering the plane are explosives and other items that are prone to endanger the lives of those boarding a plane.
However, it's important to look out for the stipulated limits set by the airline on the carrying of hand luggage.
Can you remember the story I told earlier about what happened to me while growing up? If you are in the habit of forgetting things, especially handheld things, then it's best to secure them in a bag.
Apart from forgetfulness, thefts can be minimized if your shoes are in the box.
The net worth of someone can be guessed from the type of shoes he or she is wearing. There is less attention if it's worn on the feet, but more attention is drawn if it's held in the hands unless you enjoy people staring occasionally at you, please put your shoes in your bag or wear them if you are trying to save space.
CONCLUSION
Shoe packing is an intricate aspect of every traveling. Shoes are bulky and distasteful to pack but understanding the nitty-gritty involved in the packing of shoes will save you the stress of packing and repacking before every travel.
Also, the most important way to protect your items and your shoes from germs is by packing your shoes in a separate bag before putting them inside your suitcase or backpack.