What is a crossbody? It's a known fact that the fashion world has done a lot in defining what a crossbody bag means by style. Hence, we will focus on what is generally accepted as the definition of a crossbody.
A crossbody bag by style is any bag you can comfortably sling across your chest with little or no difficulty. This can mean that any other type of bag once it can sling across your chest can easily meet the criteria for a crossbody.
Table of Contents
CROSSBODY BAG HISTORY
Ancient times defined crossbody bags as utility bags. Fishermen of old would normally go fishing carrying animal skin bags with leather straps that they normally hung across their chest to give them the freedom to twist and turn their fishing hooks and nets.
The soldiers on the other hand had dirty colored bags which served as their store room for cigarettes, water cans, hot drinks, and even bullets.
The easiest way to carry these bags together with their guns was to hang them across their chest the same way their guns were crossed over their chests.
Running, squatting, hiding, pulling the trigger, and even firing had no effect on the bags or the content because they would normally cross these bags across their chest and push it to their backside so that they can have the optimum freedom to do whatever they had to do.
Let's come down to Africa for a moment. The young Hunter, clad in khaki shorts and normally bare-chested, would usually go to check his traps with a goatskin bag.
How is he going to carry this bag especially if he's returning with his spoil or kill? He will easily sling it across his chest and push it to his side or behind him while he carries the dead heavy animal, on his neck!
We can't go back to the cavemen era to enjoy the feeling of carrying bags across our chests, but we can definitely modify how we carry our bags and the type of bags we carry, hence the modern crossbody bags designed in all fashion and for all purposes.
WHAT IS A CROSSBODY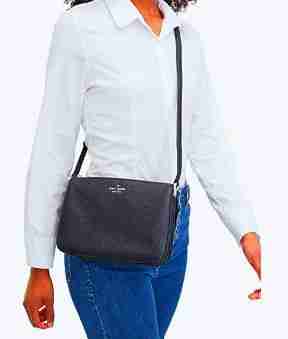 Crossbody bags are bags that can be worn across the chest. Crossbody bags have a unique feature. This unique feature is seen in the length of their straps. Their long straps make it very easy to sling across one's chest. Crossbody bags are designed for both genders.
DIFFERENT TYPES OF CROSSBODY BAGS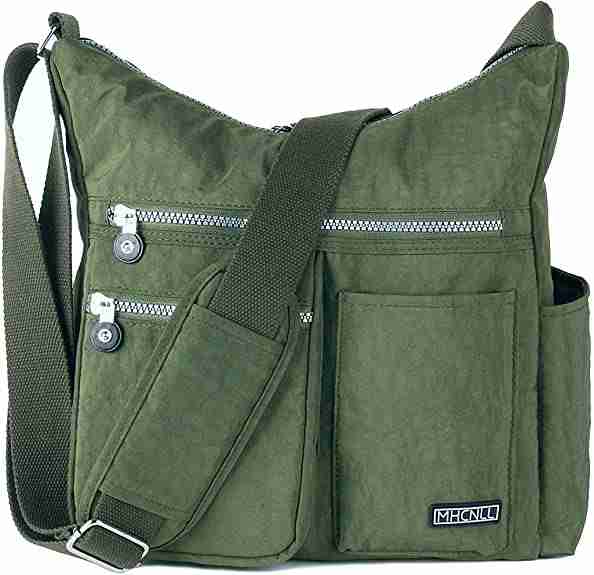 Crossbody bags come in various styles and designs to cater to different needs and preferences. Here are some of the most common types of crossbody bags: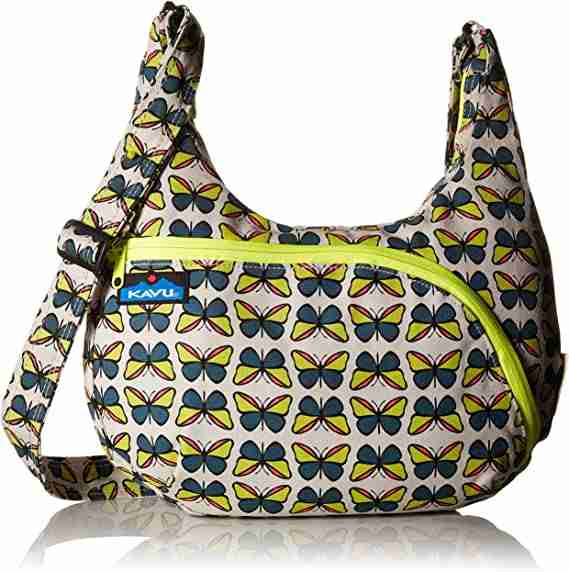 Satchel Crossbody Bag: This type of bag features a flat, structured shape with a flap closure and a long strap. It is perfect for everyday use and can accommodate a wide range of essentials.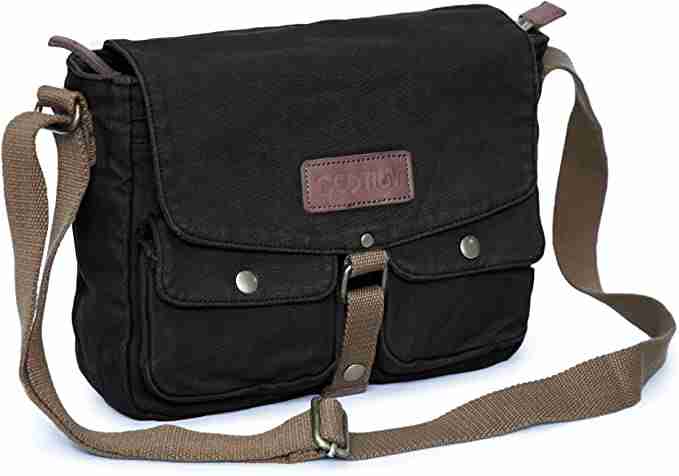 Messenger Crossbody Bag: This type of bag is typically large and spacious, featuring a front flap closure and a long adjustable strap. It is perfect for carrying a laptop, books, or other bulky items.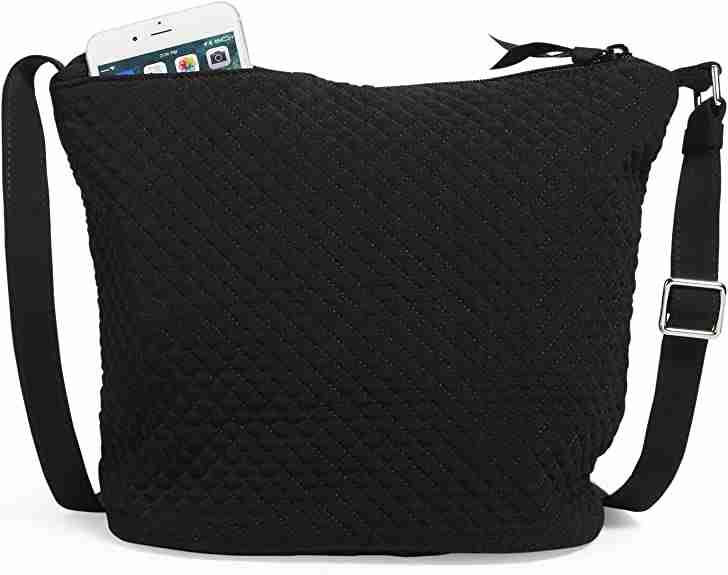 Bucket Crossbody Bag: This type of bag features a round or cylindrical shape with a drawstring closure and a long strap. It is perfect for carrying smaller items and is an excellent choice for casual outings.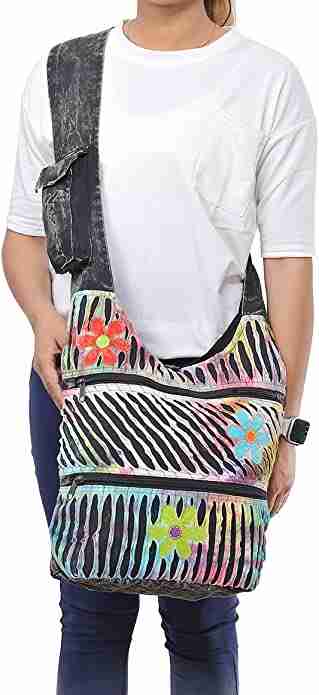 Hobo Crossbody Bag: This type of bag features a slouchy, crescent shape with a long strap. It is perfect for carrying everyday essentials and is ideal for a casual, laid-back look.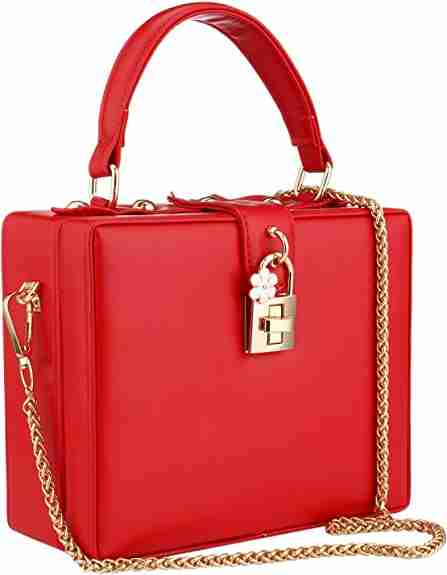 Box Crossbody Bag: This type of bag features a structured, boxy shape with a top handle and a long strap. It is perfect for carrying smaller items and is an excellent choice for a chic, sophisticated look.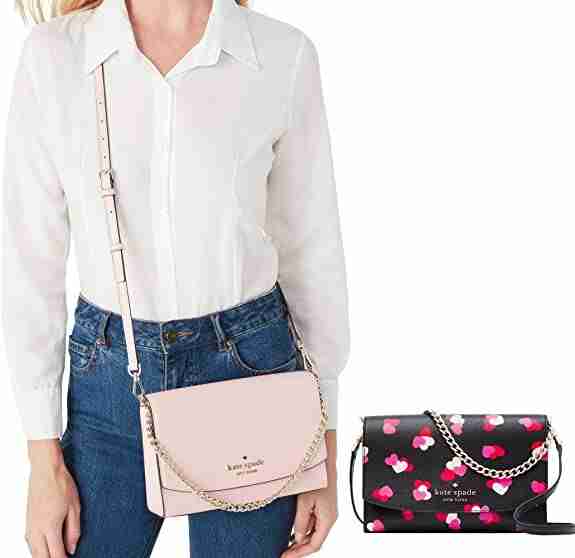 Convertible Crossbody Bag: This type of bag can be worn as a crossbody or converted into a shoulder bag or clutch. It is perfect for those who prefer versatile accessories that can be styled in different ways.
CROSSBODY BAG DEFINITION
A crossbody bag is a bag with long straps designed to be worn diagonally across the chest. There are general features that characterize crossbody bags. Let's see these features below.
Straps: Crossbody bags are defined by their long straps. These straps are long because of how the bag should be worn. Short straps may be too tight and discomforting if worn across the body.
Style: There is a unique style that defines all crossbody bags.
This style is seen in the manner in which they are worn.
This factor has caused resulted in several schools of thought that have argued and are still arguing that fanny packs are also crossbody bags because of how they are worn.
Size: Crossbody bags by design are either small-sized or medium-sized. This is probably due to the discomfort that a wearer might feel if heavier-sized bags are worn diagonally across the body.
Function: Crossbody bags are generally referred to as utility bags and are used for a variety of other purposes aside from fashion. Hawkers, doctors, artisans, chefs, and military officers, use crossbody bags for a variety of reasons apart from fashion.
One striking thing about crossbody bags is the fact that it is very ideal for fashion even though it's used as utility bags.
Fashion trends have emphasized the relevance of these brands of bags countless times. Gowns, pants, and skirts can very suitably be worn with crossbody bags.
WHAT IS A CROSSBODY BAG FOR?
The Crossbody bag is a multi-purpose bag that serves a number of functions ranging from utility needs to fashion needs.
A major function of the crossbody bag is the transportation of items from one place to the other or just for storing basic items that will be needed at one point or the other by the wearer especially when he is outdoors.
Utility needs: Crossbody bags are hands-free bags that are used to carry a variety of items.
Women most especially need these bags because of the fact that going out most times will require you not just to carry a bag but carry it with a number of other things.
Let's say you are a nursing mother, you will need to keep your hands as free as possible so that you can adjust your baby from time to time.
Going for a walk with your dog can be demanding if you must carry a bag. But you can make this less demanding by taking a crossbody bag instead of the regular handbags.
Schoolgoers need crossbody bags on a daily basis because it's less stressful to carry. Jumping buses and trains to and fro school can be tasking and one would need to be hands-free to be brisk and agile.
Fashion needs: The need to feel trendy is something that almost everybody can relate to. Fashion crossbody bags are usually small-sized and can contain little or nothing.
The idea generally is to cross it across your body to accentuate the beauty of what you are wearing. Body con gowns and boots can go very well with crossbody bags.
These bags could be purses with long straps or fanny packs that can be worn diagonally.
WHERE SHOULD A CROSSBODY BAG HIT?
There are 3 main places a crossbody bag should sit or hit. They are:
Directly below your breasts (chest) for fanny packs worn diagonally
Somewhere around your upper hips or
Directly on your waistline.
If a crossbody bag crosses your lower hips and begins to touch your knee then it's something that should definitely be looked into. The straps can be adjusted so that it rises above your knees.
HOW TO WEAR A CROSSBODY BAG
Follow the instructions below that show you how to wear a crossbody bag:
Hold up the bag carefully by its straps.
Put the straps around your head and neck and slide in your left or right hand.
Note: Slide in just one hand. This allows for the bag to be worn diagonally. If you slide in both hands, the bag will simply slip down to the floor.
Slid in your right or left hand. If you are right-handed please slide in your right hand so that it rests somewhere towards your right chest or hips for easy reach.
If you are left-handed, please slide in your left hand.
CROSSBODY BAG MEN
Crossbody bags for men are unique in their designs and functions. Most men use crossbody bags as their gym bags where basic items can be put in.
However, these bags can comfortably be used for fashion purposes.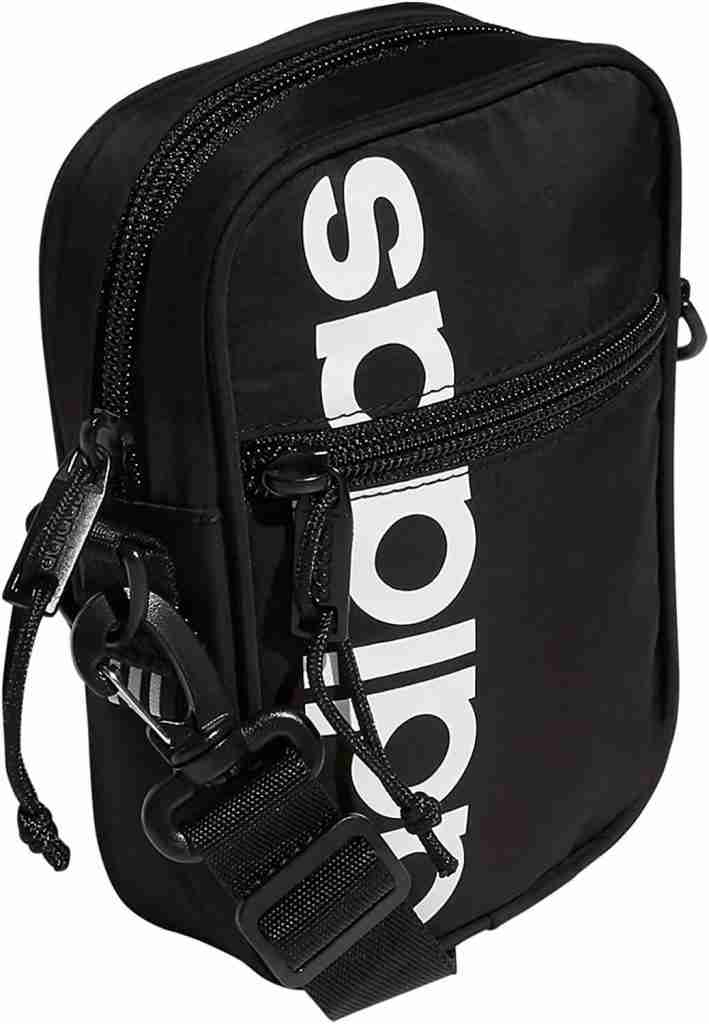 There are some crossbody bags designed to look like fanny packs but are bigger than fanny packs. These bags are designed to be worn as crossbody bags and are generally preferred by men.
I still think that crossbody bags are more of a man's thing than a woman's thing. This is because of how they are designed to be worn.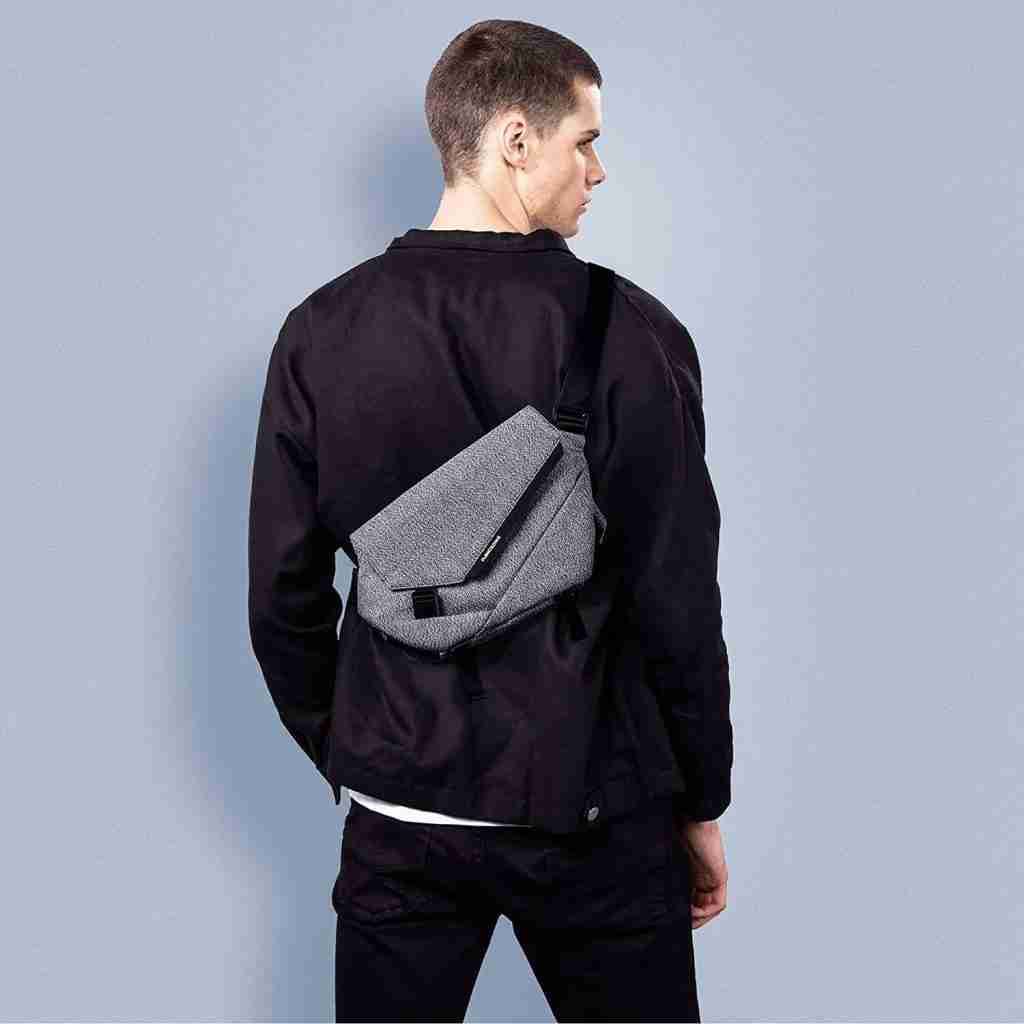 Here are some crossbody bags preferred by most men:
The Bellroy City Pouch
Neoprene Flat Crossbody bags
Nike Heritage Crossbody bag
Louis Will crossbody bag
Supreme crossbody bags
CROSSBODY BAG WOMEN
It's easy to edit your looks with bags and accessories. For women, bags are a major prerequisite for any complete appearance.
Crossbody bags for women come in various shapes and sizes.
There are regular purse-like crossbody bags with long chain straps that can either be tucked inside and carried around as purses or brought out and worn as crossbody bags.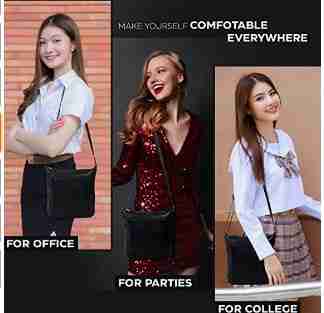 There are handbags with double straps that can be worn by women as crossbody bags. It's either the shorter straps are handheld or the longer straps are crossed diagonally across the body.
We still have the fanny packs that can be worn across body con gowns like crossbody bags.
These fanny packs are mostly bright colored and designed with streamlined or curvy shapes that can easily fit into the body curves of the wearer.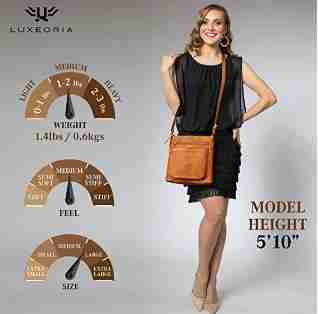 We can't keep going on and on about crossbody bags for women but we can be sure to throw highlights on some samples.
HOW TO WEAR A CROSSBODY BAG AS A BACKPACK
Step 1: Adjust the straps of your crossbody bag so that it's long enough.
Step 2: Turn the bag so the part you want facing outwards is concealed.
Step 3: Put the bag on your neck and put it in both hands so that the bag slides down to your waist.
Step 4: Flip the bag backward and you have yourself a backpack.
WHAT IS A SHOULDER BAG?
A shoulder bag by name is any bag with straps long enough to be slung on the shoulders. Just as crossbody bags are more preferred by men that women, shoulder bags are more preferred by women but are used by both gender.
Shoulder bags come in big and small sized and can be used for any purpose depending on the size. There are some shoulder bags that can comfortably be used for short travels.
Most messenger bags are used as shoulder bags and it's easy to access things inside the bag while still carrying the bag.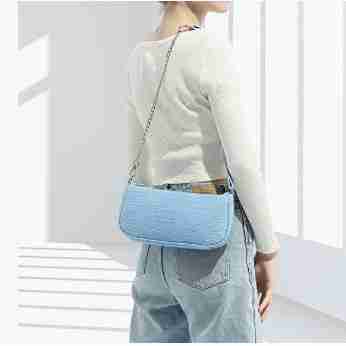 Shoulder bags are more for utility needs than fashion, that's why they generally come in big sizes to contain all and sundry.
Office workers will normally use these bags to carry their laptops and other gadgets including their files to work.
Let's not also disregard the fact that shoulder bags can as well be fashionable.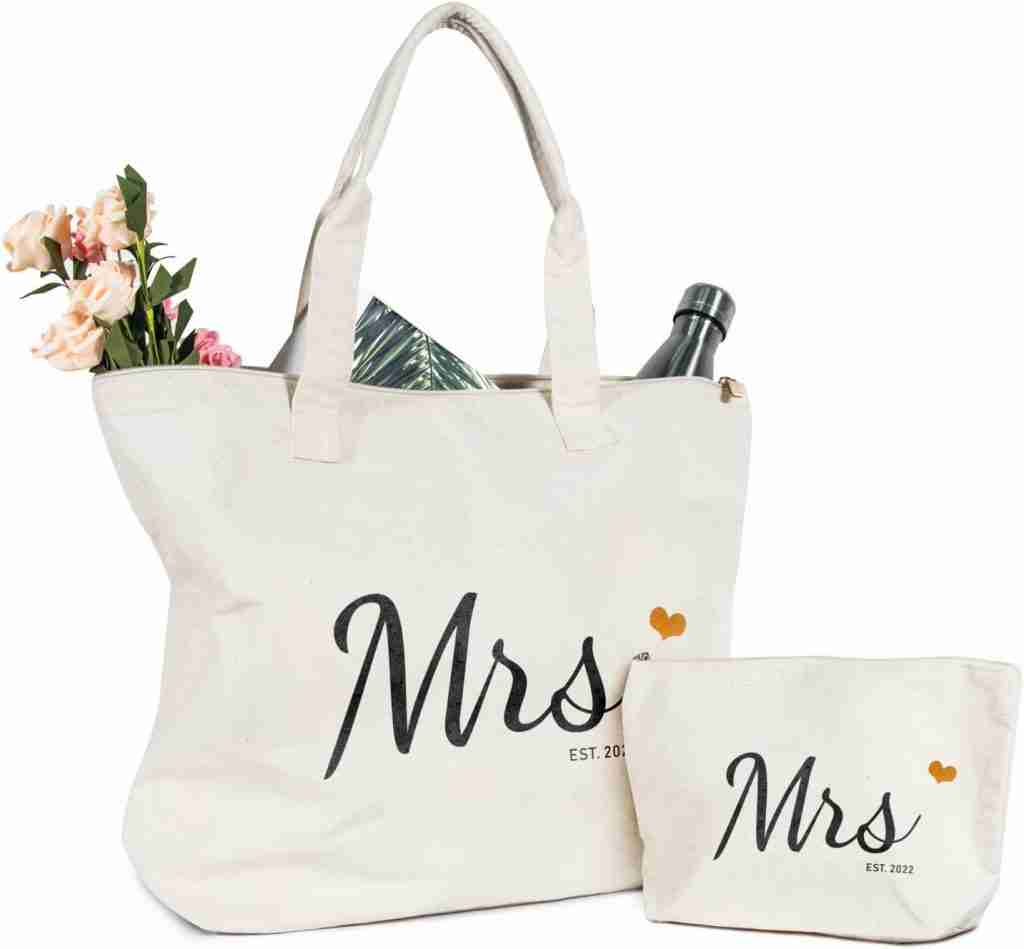 They come in a variety of colors for women and can be used interchangeably depending on the outfit you are putting on.
Men too love shoulder bags and can use them for a variety of purposes including fashion.
Find below frequently asked questions about what is a crossbody bag:
 IS A CROSSBODY BAG A HANDBAG?
Crossbody bags are not handbags by design. However, there are some handbags with long straps that can be worn across the body like crossbody bags.
CONCLUSION
It's interesting how bags can be interchangeably worn. We have seen that crossbody bags can easily be worn as backpacks.
However, I don't think the same can be said for backpacks. But let's not forget that we can still wear our fanny packs as crossbody bags.
In that same manner, shoulder bags and messenger bags can be worn as crossbody bags provided they meet a single criterion which is long straps.