I remember the last time I went camping, it was so much fun. While enjoying the night tale, a friend asked me this question, should you wear clothes in a sleeping bag?
To begin, Sleeping bags and clothes serve different purposes. Some are comfy to sleep in, others are warm and inviting and some are so much more than that.

The thing about the sleeping bag is, it offers comfort, safety, and security.

Sleeping bags and clothes can go hand in hand but they function differently.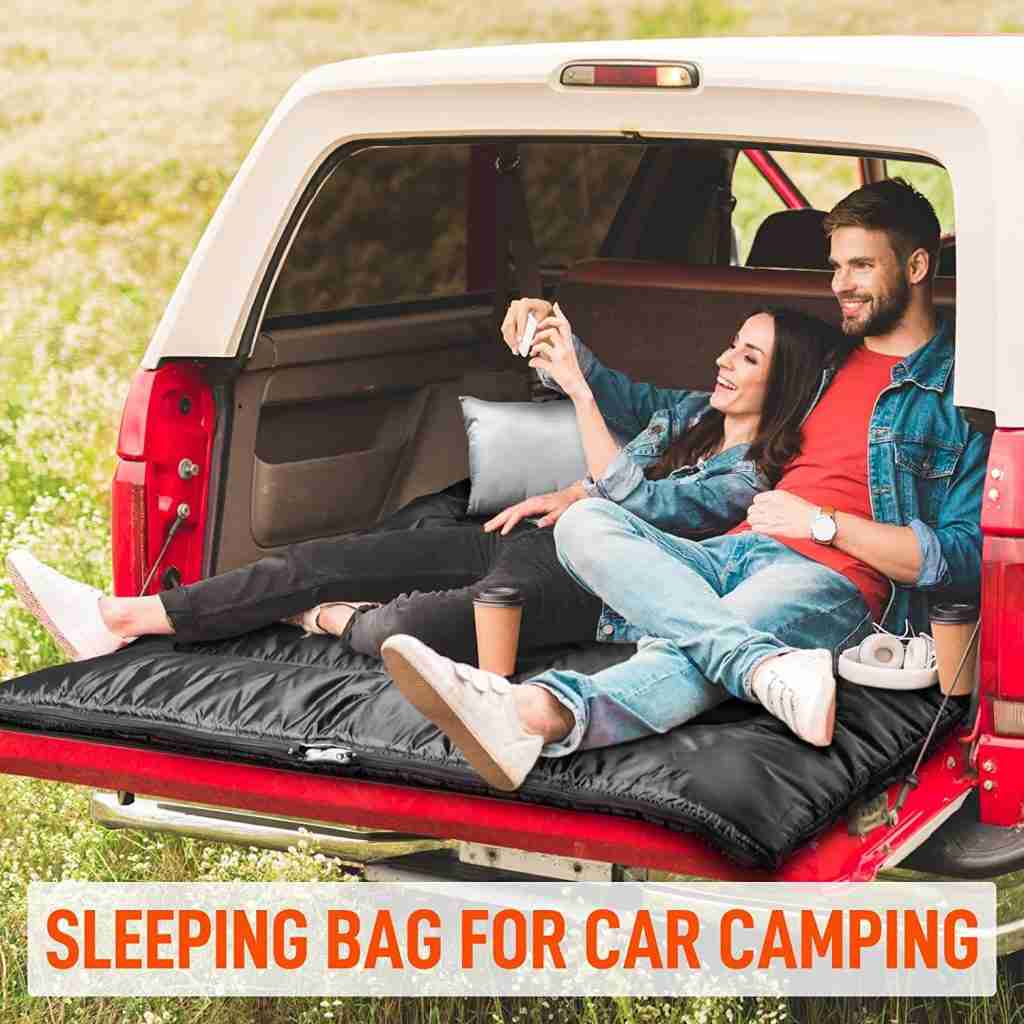 A sleeping bag, on the other hand, will often have a wide variety of functions for various situations. It is also essential to know that there are several ways to put them to use.
Before I answer the question of if it's right to wear clothes and sleep in a sleeping bag, let's first see what to wear in a sleeping bag, do blankets go with sleeping bags, and the types of clothes that will keep us warm.
Table of Contents
WHAT TO WEAR IN A SLEEPING BAG
Dressing properly or wearing the right clothes while in a sleeping bag is important. The following clothes can be worn in a sleeping bag.
1. A hat warmer
2. Socks
3. Jacket/ sweater
4. Trousers
5. Undergarments
6. Shorts
7. Shirt
8. Pants
9. Sweatshirts
WHAT TO WEAR IN A SLEEPING BAG TO KEEP YOU WARM
Inside your sleeping bag, wear a hoodie and your sweatpants, a hat warmer, and some socks. Anything that can keep you warm while sleeping in a sleeping bag.
RELATED: HOW DOES A SLEEPING BAG KEEP YOU WARM?
RELATED: DO SLEEPING BAG LINERS WORK?
RELATED: HOW TO MAKE A SLEEPING BAG OUT OF BLANKETS
SHOULD YOU WEAR CLOTHES IN A SLEEPING BAG?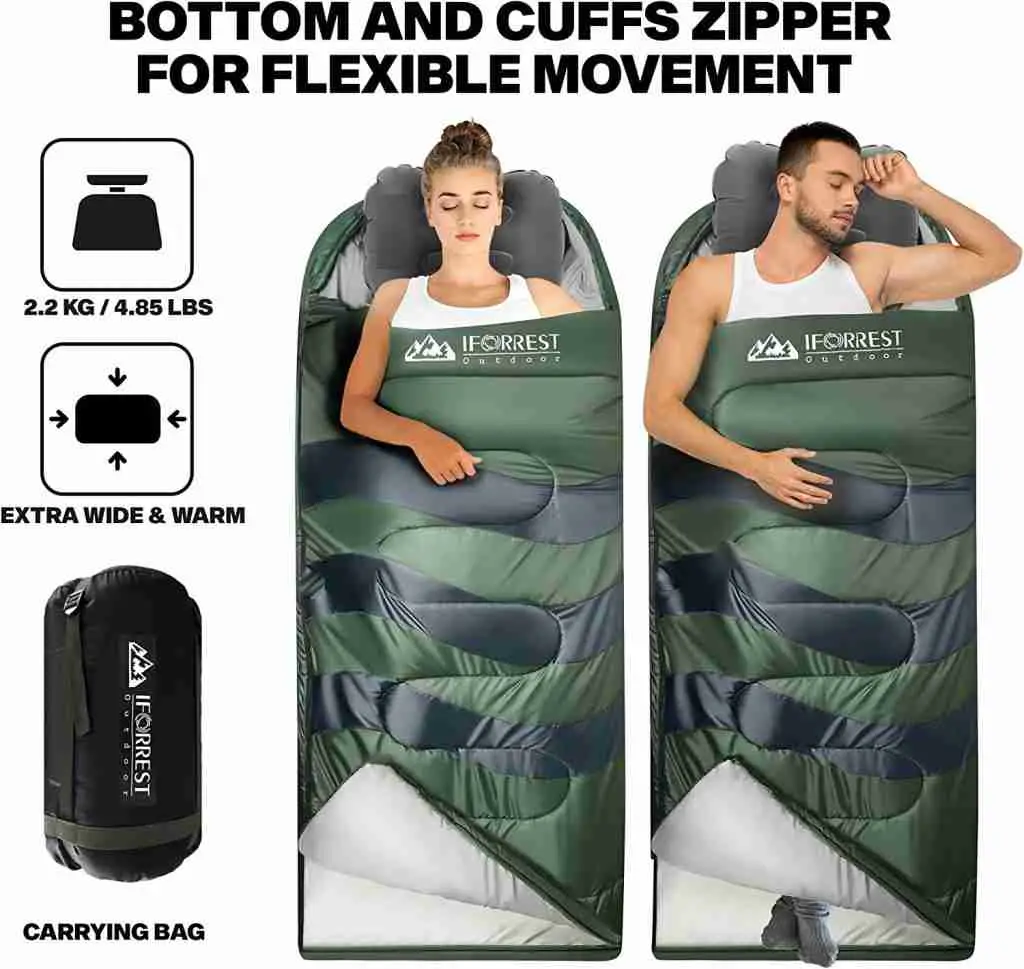 Yes, clothes should be worn while using a sleeping bag. It is essential and appropriate to wear light clothing, but this also depends on the individual's choice.
Some are more comfortable wearing their clothes, while others are not. There are also many reasons that we have to wear clothes. Sometimes they can help us sleep better or when we need extra warmth.
DOES SKIN-TO-SKIN CONTACT KEEP YOU WARMER?

Skin to Skin contact can be as simple as the touch of a hand against another person or mother and child. The more skin a person touches, the more their body heat transfers. It's like a magnet pulling the two together.
This simple theory validates the question of warmth, temperature regulation, and energy transfer.
SLEEPING IN A SLEEPING BAG AT HOME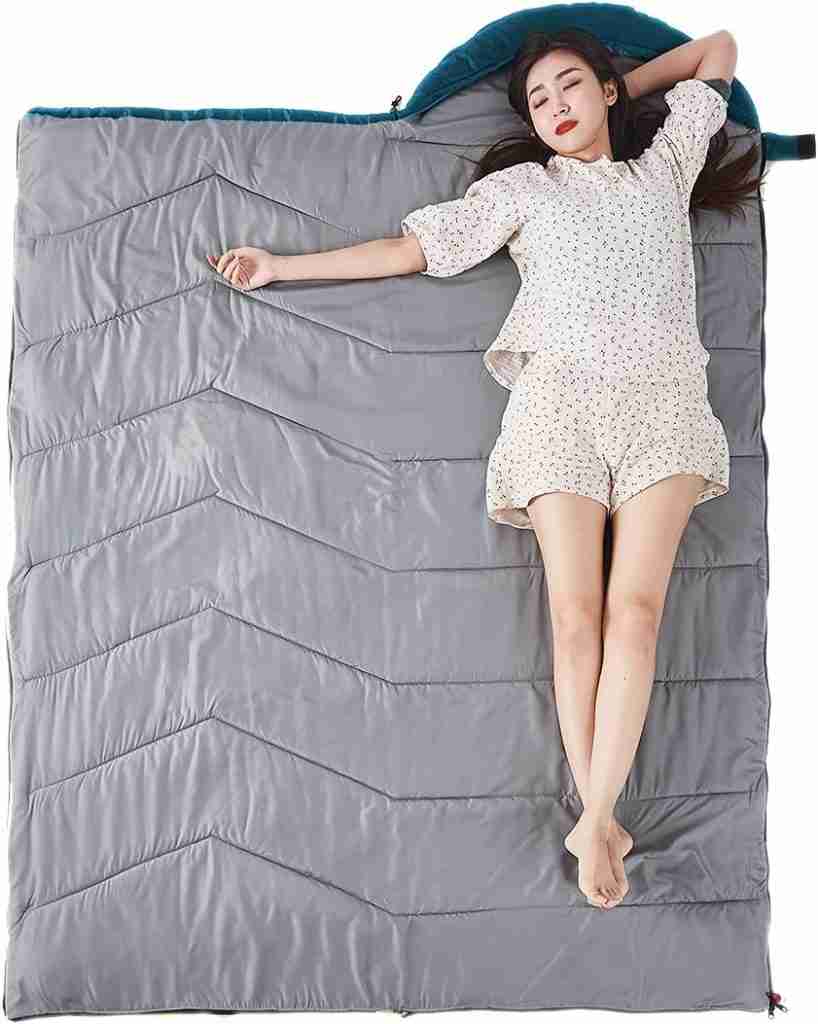 Sleeping in a sleeping bag at home is not a bad idea but a matter of choice. A decision is made on how warm you feel, how comfortable you are, and what your own needs are. It's all about personal preference.

However, it is important to remember that a sleeping bag is not a bed.
That does not make it less comfy or more appealing. The fact that one gets used to it over time and has become accustomed to it is also an indicator of its quality.
IS SLEEPING IN A SLEEPING BAG BAD FOR YOU?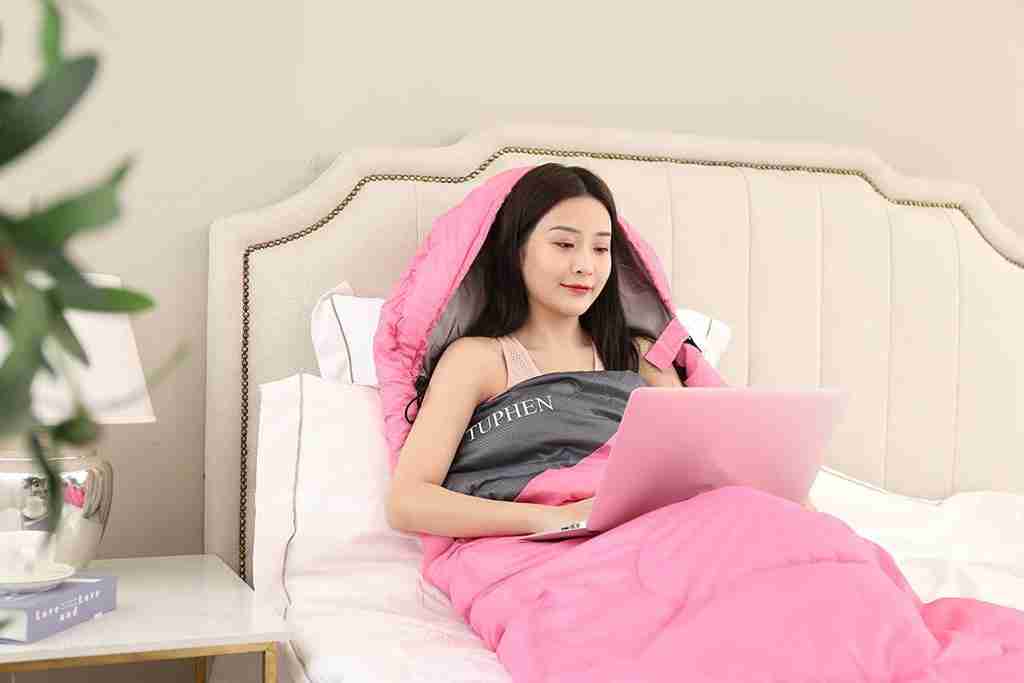 You know the saying; "Excess of everything is bad". Well, as it turns out, this exact statement is true.
Sleeping in a sleeping bag is not bad but there should be limits to how much you sleep in a sleeping bag.

For example, using a sleeping bag on the bare ground is probably not good for your back and neck. How you use a sleeping bag is important and not only what you used it for.
CAN YOU PUT ONE SLEEPING BAG INSIDE ANOTHER
It is unnecessary to put one sleeping bag into another except they are of different sizes.
One does not need two sleeping bags when one can have one.
It is warm enough, comfortable, and able to protect from the elements while still having some room for the rest of its body to move about in.

It is also easier to carry than two sleeping bags, which would be cumbersome if one was carrying more than one sleeping bag. Though most sleeping bags are lightweight; making use of one is preferable.
SLEEPING BAG BASE
The sleeping bag base should have a few extra paddings like foam beneath it to provide some cushioning, making it more comfortable.

The softer the base, the better t is for laying down in the sleeping bag.
IS IT BETTER TO SLEEP NAKED TO KEEP WARM?
No, Sleeping naked does not provide any form of calefaction or warmness except in extremely hot conditions.
HOW MANY LAYERS SHOULD YOU WEAR IN A SLEEPING BAG?
It's advisable to wear one or two light clothing when sleeping in a sleeping bag. This should be breathable and not suffocating. It should be enough for you to sleep comfortably without restrictions.
DOES SLEEPING WITH CLOTHES ON MAKE YOU COOLER?
Sleeping with certain clothes on can make you cooler when the heat has been absorbed into the light clothing.
 
Therefore, light clothing will absorb heat faster than a thick layer or darker color of cloth.
CONCLUSION
The idea of clothes and sleeping bags will not only bring comfort but also make life easier. A sleeping bag is a great option to use while staying at home, outdoors, or indoors, depending on the weather. It's an excellent addition to camping trips.

However, keeping warm during cold seasons is very essential.
Not just for survival, but for maintaining your health, too. It is wise to gear up with the essentials needed while using a sleeping bag for better protection.