So I know it's so easy to identify a woman with a purse right? Yeah, I know. So, what do you call a man purse?
Now, this is about a man. You would think that whenever the word purse is mentioned it should be about women. I use to think that way too but this article will help resolve this mystery.
In terms of fashion, a purse is generally an extension of your style. It can go with different styles of shirts, shorts, trousers, and even jeans. Every man has his style, to stand out from the crowd, a man has to select the best purse that will match his outfit.
In this article, I will show you not just what a man's purse is called but various types of purses and a guide for styling.
Let's dive right in!
Table of Contents
A MAN PURSE
A man's purse comes in various sizes, materials (leather, polyester), and compartments, they help with organizing your important items like mobile phone chargers, power bank, wallet, keys, iPad Mini, sunglasses, and more.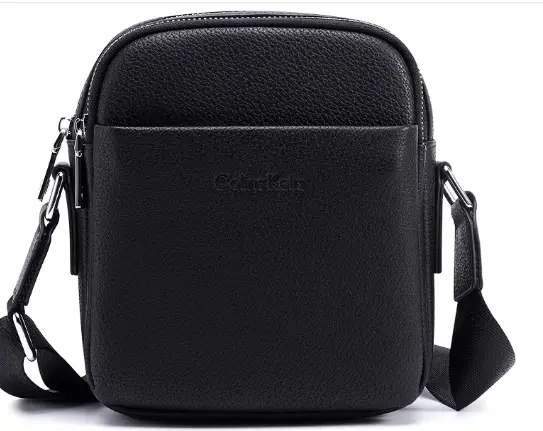 They are lightweight, affordable, has adjustable straps so they can be used as a shoulder bag or a crossbody bag.
Some size of men's purses looks like clutch bag that can be used as wristlet bag, wallet/purse, business bag, or handbag for men, ideal for travel, outdoors, camping, shopping, and work.
Furthermore, certain styles of man purses are waterproof; this material is waterproof and may keep your valuables dry.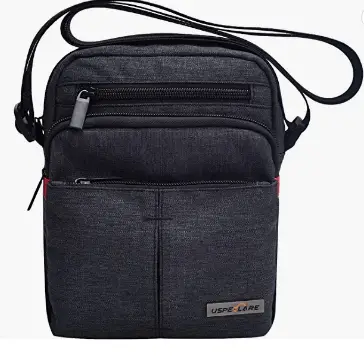 Finally, men's handbags are pleasant to wear, long-lasting, and easy to transport while you make a statement with your fashion sense.
MAN PURSE LEATHER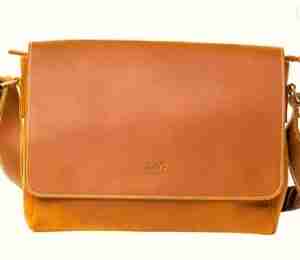 Man Purse Leather is usually a high-quality leather bag that has a perfect size, sometimes with 5 pockets or fewer which makes it easier for a man to organize his stuff very well.             
Man Purse Leather is uniquely crafted for any gentleman who pays attention to nice details. The content of the bag should be essentials such as a wallet, journal, documents, purse, tablet, phone, book, etc because it's spacious enough to contain the essentials.
You'll know a good man's purse leather when it's made with metal hardware and premium brass; these are the elements that make it last longer. Its shoulder strap is fully adjustable. It's durable.
So, if you are on the lookout for a quality man purse that is an everyday bag? The Man Purse leather will work just fine for daily use.
WHAT IS THE NAME OF A MAN'S PURSE?
So, what is the name of a man's purse, or what do you call a man's purse? A man's purse is also known as a murse, man-bag, or messenger bag.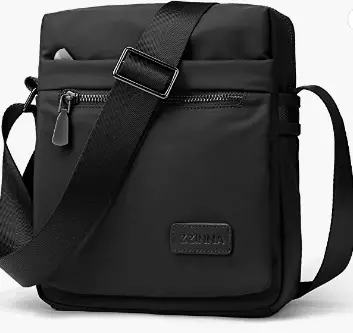 The ideal man's purse is an accessory that is designed to hold personal items, such as keys, wallets, phones, and other small items, in a more stylish and organized way than a traditional pocket.
The man purse is typically smaller than a traditional purse, but it serves the same purpose. It is often slung over the shoulder and worn like a messenger bag or satchel.
It is becoming increasingly popular among men who want to carry their items in a more stylish and organized way.
WHAT IS A MAN BAG CALLED?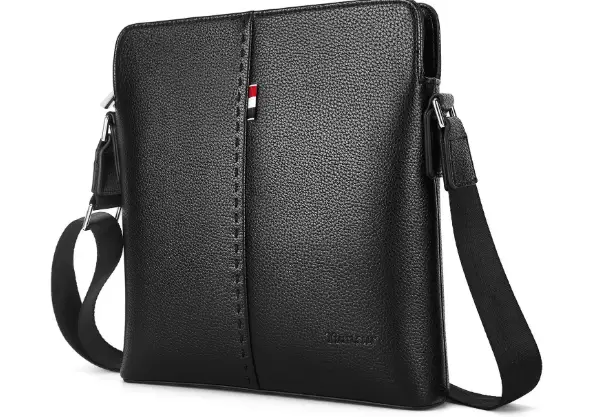 A man bag is commonly referred to as a "murse".
This bag is intended for men. It is a combination of the words "man" and "purse" and is typically a masculine-looking bag with functional pockets and compartments.
It is designed to provide men with a stylish and convenient way to carry their items.
HOW TO WEAR A MAN PURSE
The best way how to wear a man's purse is to wear the man's purse across your body or over your shoulder for easy access. Finally, adjust the straps to fit comfortably and securely.
In addition, to wear a man's purse, start by choosing one that is the right size and style for your body type and wardrobe.
Make sure it is lightweight and comfortable to carry. If possible, select a man purse with adjustable straps to accommodate your height.
Choose a color that complements what you are wearing and complements your overall look.
WHY ARE GUYS WEARING PURSES?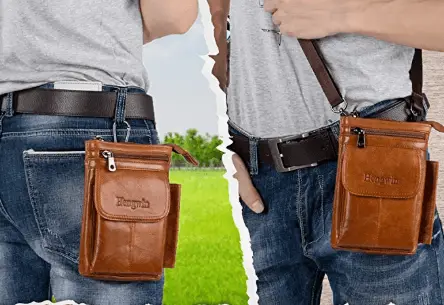 Men wear purses because they are a great fashion accessory that can make any outfit look more fashionable.
They can also hold all of the essential items a person needs throughout the day, making them a practical choice as well.
Plus, they can also be used as a statement piece that adds a unique touch to any look. 
A MAN PURSE IS CALLED WHAT?
A man's purse is called a "murse" or "man bag". It is a smaller bag or pouch that is carried by men, usually by a strap or handle.
Man purses come in a variety of styles and colors, with some looking more like traditional men's bags and others being more modern and stylish.
WHAT DO YOU CALL A MAN PURSE?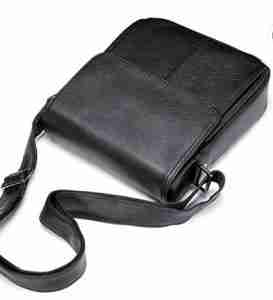 A man's purse has several names. A man's purse is called a Bro Sack, Bro bag, bucket bag, daddy bag, dude bag, foot locker, murse, man bag, pouch, hip pack, beer purse or purse beer, newsboy style bag, and even a messenger/Jet pack bag.
MAN HOLDING PURSE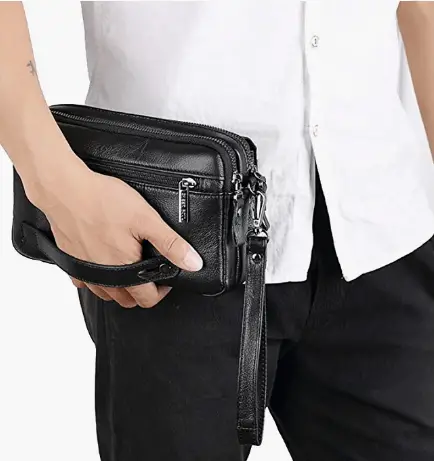 We sometimes think purses are only for women, but this is far from the truth as men also carry purses, and as I have highlighted they are called by a different names.
So, how does a man hold a purse in order to create a fashion statement? You can wear a man's purse across your chest or carry it on your shoulder, or you can hold it in your hand.
The images below demonstrate how a man can hold a purse.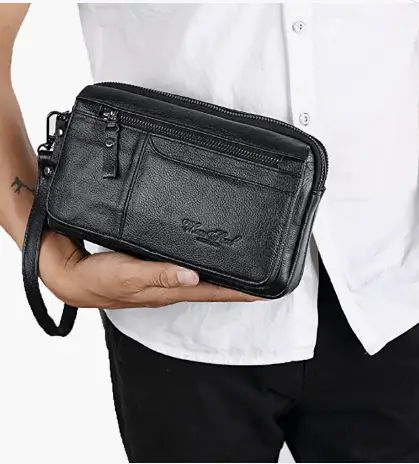 MAN'S BAG STYLE GUIDE
A guide! Wow, I'm thinking of the one to start with; the briefcase comes to mind!
The Briefcase:
The briefcase has been around for a long time and it comes in different cute sizes now; smaller, softer, and lighter sizes with pockets to keep your essentials and be more organized.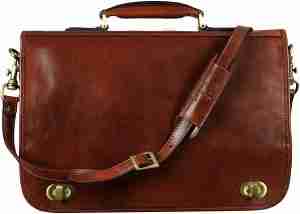 Have you seen a classy man with a cute briefcase, a charcoal suit with a navy polo before?
He will always look great! It comes out even better when he adds a pair of dark brown leather tassel loafers! What a good way to complete your unique style & outfit!
A good way to complete my briefcase write-up is to add a few more combinations you can make:
Remember that a cute grey briefcase can go with a charcoal suit & a navy polo, dark brown leather tassel loafers, and navy sunglasses.
Try those!
You can also go for a grey plaid wool suit and a navy barn jacket and complete it with white high-top sneakers to have a classy look!
So, this is it:
1. A Navy Barn Jacket
2. Grey Plaid Wool Suit
3. White Dress Shirt
4. White High Top Sneakers
5. Brown Leather Briefcase
6. Brown Plaid Flat Cap
7. Burgundy Polka Dot Tie
8. Brown Leather Belt
9. White Socks
Try the above combo!
There is much stuff to combine and I will leave you with this last one:
Do you want your outfit to look seriously dapper? Then try these: Go for charcoal dress pants and a navy blazer and a pair of black leather oxford shoes and you will come out as desired!
So this is it:
1. Navy Blazer
2. White Dress Shirt
3. Charcoal Dress Pants
4. Black Leather Oxford Shoes
5. Black Leather Briefcase
6. Navy Tie
7. Blue Pocket Square
GUCCI PURSE FOR MEN
People occasionally inquire as to which high-end designer company produces the best leather items, such as wallets. This is a challenging question to answer because people will always have preferences based on what appeals to them.
While there are many different brands to pick from, Gucci is one of the well-known ones that is renowned throughout the world. Their brand is present in a variety of leather goods, including purses, shoes with painted designs, and more.
Men also use leather in their fashion ideas.
At the end of the day, you should consider your personal style, your spending limit, and, of course, whether the wallet or purse serves the purpose for which it was designed.
SMALL PURSE FOR MEN
We have men's purses of different sizes. We have large and small purses. Below are examples of small purses suitable for every man:
RINGSUN SMALL LEATHER MEN'S PURSE BAG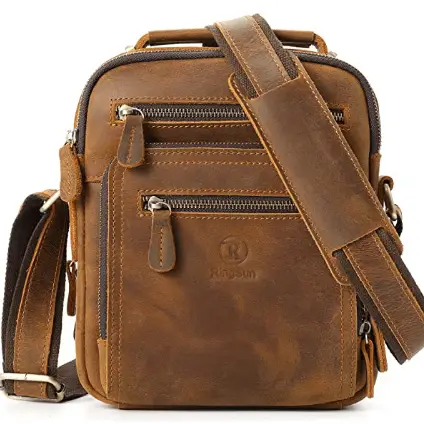 The ringsun small leather men's purse is a daily, commuting, and travel-use bag. comes with numerous pockets and easily functioning zippers.
The bag is designed for small items. The ideal men's messenger bag for holidays, Father's Day, anniversaries, and birthdays
The ringsun men's purse is handcrafted which makes it unique among other bags.
The vertical messenger bag is classic brown with a vintage timeless appearance. This is the genuine, premium man purse for work business and more.
BEST PURSE FOR MEN
Find below recommended premium men's purses that will complement your outfit, improve your style, class and gain tremendous attention:
CARHARTT, DURABLE, ADJUSTABLE CROSSBODY BAG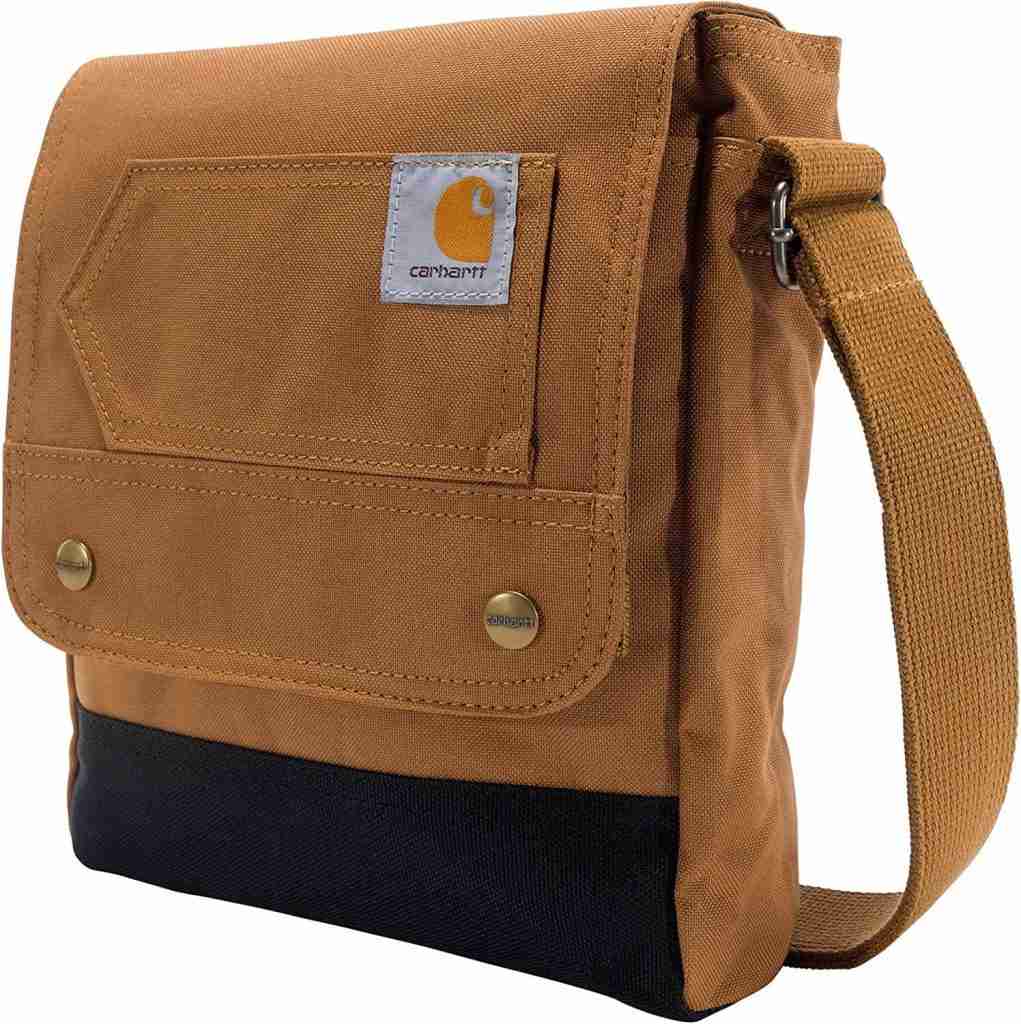 This crossbody-style bag is a practical, hands-free way to transport the necessities from work to home and everywhere in between. It is strong and durable enough to travel anywhere because it is made of 600D poly and treated with Rain Defender water repellent.
This carryall has a main compartment with a flap, and four additional pockets, and is spacious enough to carry necessities while remaining compact for travel and errands.
SMALL LEATHER VINTAGE MESSENGER BAG FOR MEN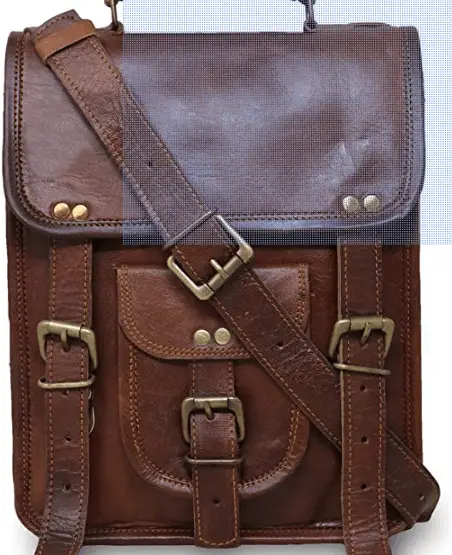 This Genuine leather is beautiful because it can change personality from day to day and season to season. You receive its distinctiveness from it, and you in turn impact it with your individuality.
It is versatile and fit for travel and everyday use.
This old-fashioned messenger bag is a relic and a gem in near-perfect condition. It is a representation of classicism and fits in with nearly every age, style, and way of life.
Designed to remain stylish even when worn roughly, it represents the return of excellence.
ARE MAN BAGS IN STYLE?
What? Yes of course! Men's bags will always remain relevant and trendy because they complement our outfits.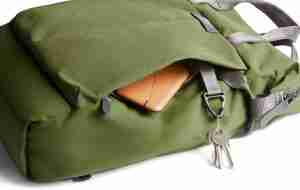 I'm going to show you some stylish men's bags that every man must wear on his shoulder or across his chest. Go for them!
TYPES OF BAGS FOR MEN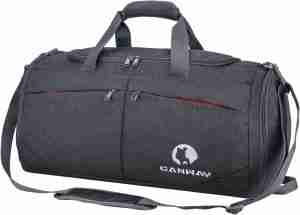 In addition to the various purses used by men mentioned above, below you will find other names for the types of bags suitable for men, meeting various needs:
MEN SACK BAG
The men's sack bag is a high-quality cotton-made bag that has a classy look as well when you feel it.
UNDER ARMOUR ADULT UNDENIABLE SACK PACK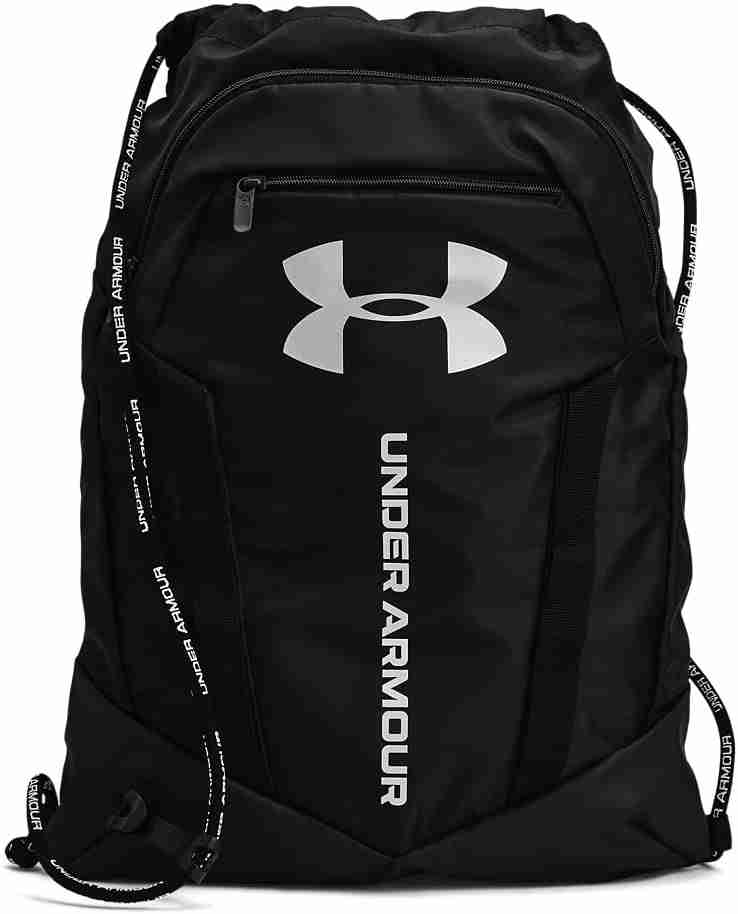 The length and fit of adjustable cording straps can be readily customized by tying them. For additional connection points, the front panel has molle webbing.
The men's sack bag is designed with a high degree of water resistance. For increased durability, a robust, TPU-coated bottom panel continues up the front.
A Full-length, front insulated zipped pocket serves as both a valuables compartment and a water bottle sleeve.
NIKE BRASILIA TRAINING GYM SACK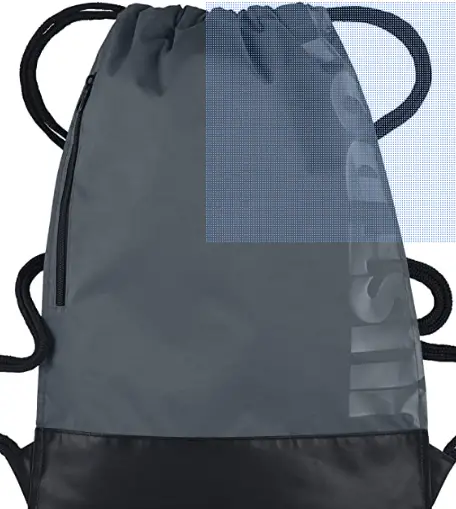 A mesh panel at the bottom of this little gym bag is designed to allow airflow for your equipment after a quite strenuous workout.
The Nike sports bag is the ideal bag for securely storing small items, and it has a side zipper for quick access to your stuff, including your keys, ID, money, and other valuables.
One distinctive feature of this drawstring backpack is that you don't have to worry about cleaning your belongings getting dirty. You can separate the clean gear from the sweaty workout gear with the gym bag's inside divider.
Cool right?
KAUKKO DRAWSTRING SPORTS BACKPACK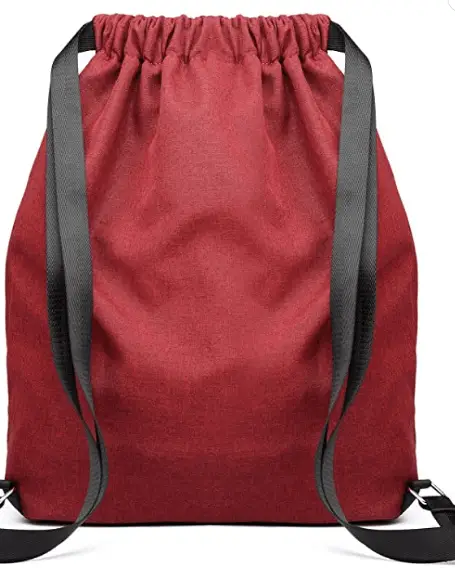 The thicker straps on the kaukko bags aid in weight distribution.
For anything you need to access frequently, the exterior zipper pocket is excellent. A strong zipper is definitely a plus!
It includes two internal open pockets that can be used for a phone and keys.
This Yoga bag has so much room within! It genuinely has everything in it! (big water bottle, hoodie, wallet, phone, keys, and still has room for other items)
Water-resistant and lightweight
It is an everyday bag because the outside material is very strong.
CONCLUSION
Wow! It's been a journey of a man's bag! I know this article has truly answered your question about what you call a man's purse and as you know, sharing is caring!