Asking what are messenger bags used for, is like asking Elon Musk what his Tesla cars are used for. My younger life was defined by a red messenger bag which I used for every occasion.
My family is Christian and we believed in going to church every Sunday. I would put my big Bible inside my messenger bag which I carried to church on all occasions. On Monday mornings, I would hurriedly replace the Bible with my school textbooks and rush off to school.
Weekend visits to my grandma's house would entail my having to replace my school books with story books which I knew she would love to hear me read.
Table of Contents
MESSENGER BAGS
Let's begin with what are messenger bags. They come in varying designs. Some can be designed to look like a purse with an over-the-shoulder strap that can contain books and other items.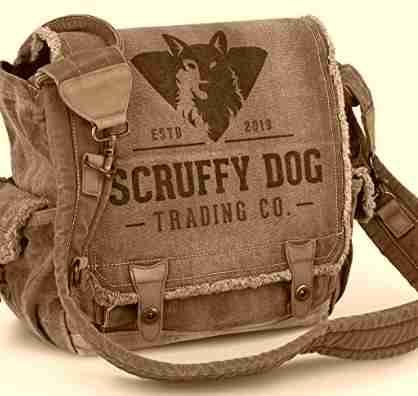 Materials have been designed to be more weather resistant than other materials. Vinyl, leather, waxed canvas, ballistic nylon, and waterproof tarp, are examples of such materials.
The inner part of the bag is mostly spacious and it's easier to navigate your way around in search of anything you have put in it.
It normally comes with multiple attachments for extra items like water bottles, phone straps, etc.
Their crossbody straps are normally adjustable and are designed to rest around the lower back which makes surfing through the contents of a bag easier and faster compared to when you are carrying a backpack.
Some have multiple handles and are normally characterized by longer adjustable straps and a smaller purse-like handle. 
WHAT DEFINES A MESSENGER BAG?
Design. Bags are designed differently for different purposes. The difference between a messenger bag and other bags lies in the way in which the bag has been structured.
READ ALSO: HOW TO WEAR A MESSENGER BAG
 WHAT ARE MESSENGER BAGS USED FOR?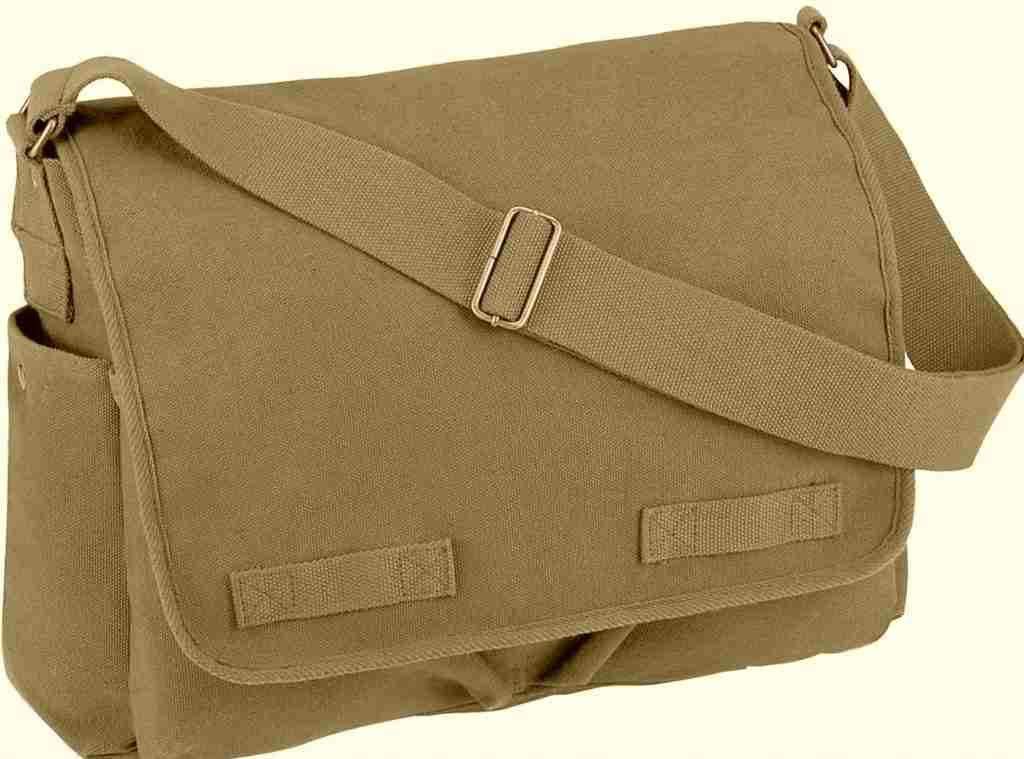 Messenger bags are used for a number of things. Some of these include schooling, sports, hiking, visiting, and traveling.
They come in various designs and these varying designs serve as pointers to their different uses. The satchel bags for instance are used for the carrying of laptops, books, and other gadgets whereas the Tote messenger bags are used for casual outings.
WHAT SHOULD I KEEP IN MY MESSENGER BAG?
A messenger bag should contain basic items that you need on a daily basis. It's important to check your schedule daily to ascertain what you would be needing for the day before packing your bag.
You won't want to be seen in a situation where you carried your books to the gym because you forgot to replace the items in your bag with your skipping rope, before heading out.
Anything can be kept inside a messenger bag except obviously wrong things of course. You won't want to pour your lunch inside your messenger bag and start eating it from there. Your food should be in a flask and in a lunch box.
Items like makeup kits, books, money, and cards, can be kept in a messenger bag.
In the same way, a briefcase can easily be spotted by its unique design and hard covering, messenger bags can as well be identified by their softer texture, long adjustable straps, and spacious inners.
TYPES OF MESSENGER BAGS
There are various types of messenger bags. In fact, the list is unending because I believe that any bag that can be used comfortably for everyday use, falls in this category.
However, here are some types of messenger bags:
Satchel messenger bags have large flaps that make it easier and faster to open and close.
Crossbody messenger bags have long handles that be swung freely across the chest and can be shifted 360 degrees depending on which position makes the carrier more comfortable.
Bucket messenger bags have the shape of a bucket, with bold handles that can be carried as handbags. They normally come with a long horizontal zip that can be opened and closed freely.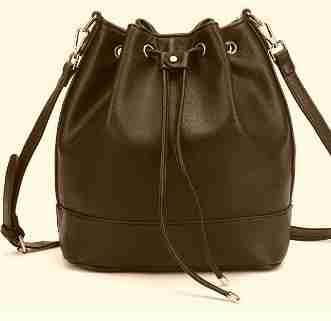 There is also an external zip at the stomach area of the bag where smaller or easily needed stuff like cash can be put.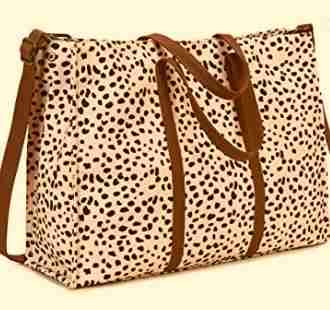 Tote messenger bags are fashion bags that can be worn on every occasion. Top brands like Louis Vuitton and Chanel have a proliferation of such bags because of their high demand.
Saddle messenger bags were originally bags that can be saddled on either a horse or a bicycle. However, they have made a comeback into the world of fashion and are now trending in hands-free bags that can be cross-bodied or swung on the shoulder.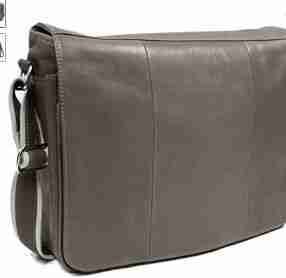 The intent is to relieve the user of the feeling of carrying too many things. They are mostly small-sized and are used for casual outings.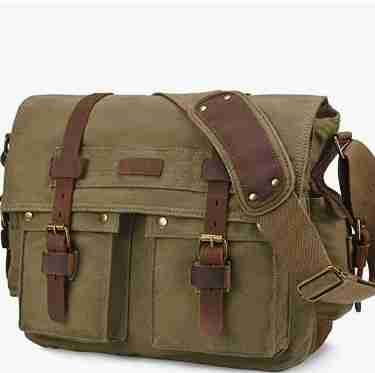 Military messenger bags are large with lots of storage space and multiple compartments designed to carry virtually all one may need while away. They are quite comfortable and their materials are mostly Jean-like and very durable.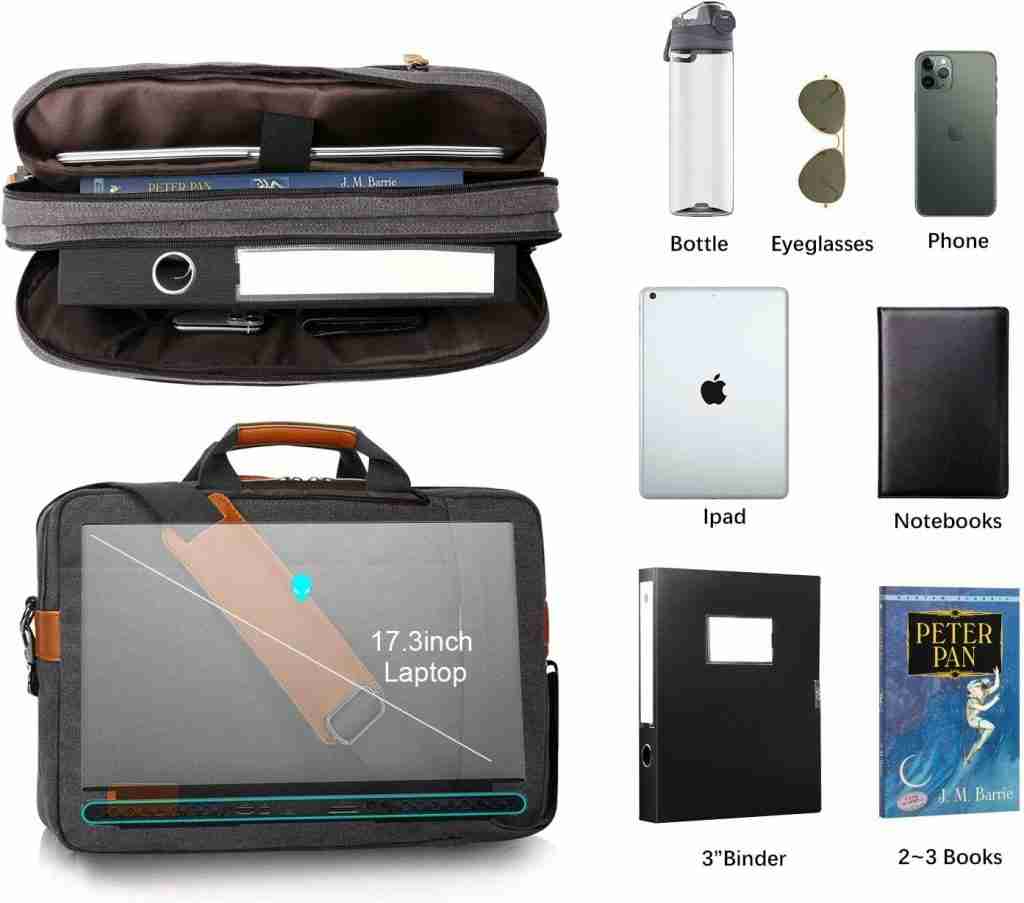 Laptop messenger bags as their names imply are used to carry laptops. There are some emergency cases where a laptop bag can be easily converted into a traveling bag and will be used to commute items like clothes, shoes, etc.
MESSENGER BAGS FOR MEN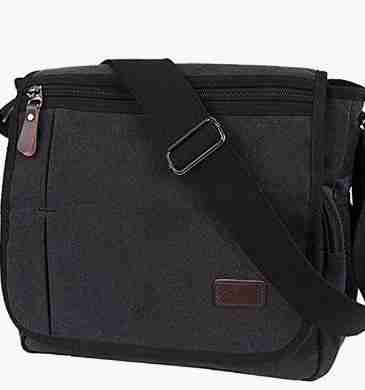 Messenger bags for guys are more like laptop bags with long straps and smaller handles.
They come in limited colors and are mostly black, brown, or grey.
They are designed to carry laptops and other gadgets. Some have external compartments or pockets that can contain phone straps, card holders, passport holders, and wallets.
Commuters need messenger bags as it's easier to carry around than backpacks.
MESSENGER BAGS FOR WOMEN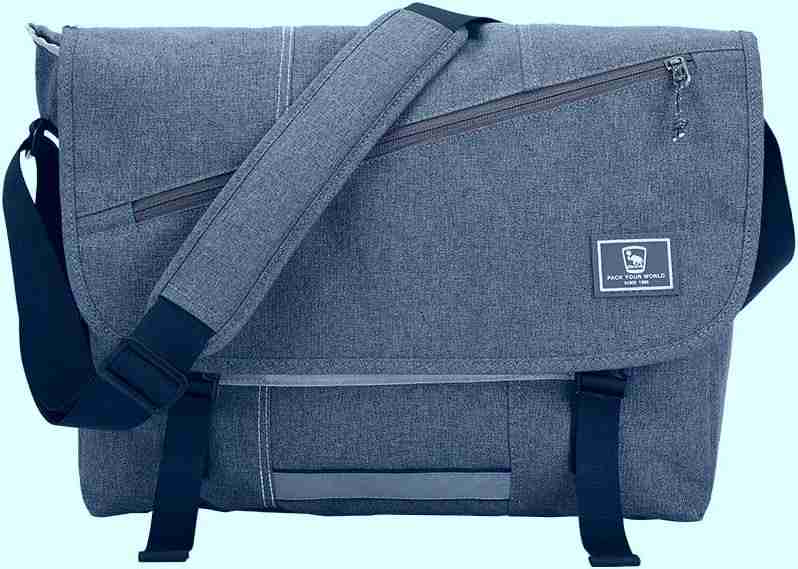 Messenger bags for ladies come in various shapes, colors, and designs. Most women use messenger bags for fashion purposes even as they are used to satisfy their needs.
Popular designs are bucket bags and purse-like bags with long straps. Some messenger bags for women are made of cloth fabrics with a large overlap that normally comes with a magnetic button.
This type of messenger bag makes it faster to open and close the bag for free will.
Messenger bags are designed as travel assistants and can contain clothes and other basic items.
SATCHEL BAGS
Satchel bags are a brand of messenger bags mostly made of leather and hung on the shoulder. It is mostly used by students for the carrying of books.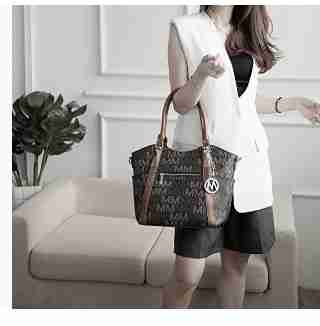 The material used in the production of a satchel bag is normally designed to preserve its contents from harsh weather.
This bag is normally characterized by a large flap that folds in front. This flap can be opened and closed at free will.
Satchel bags can also be used for fashion purposes.  Most designs are unisex and can be used by both genders. However, some satchel bags can come in a handbag-like manner for women and can be used for official purposes.
Masculine-looking satchel bags normally take the shape of briefcases. But unlike the latter, they are defined by soft edges.
It's important to explain that satchel bags have a general function; they are used for carrying books and laptops.
CROSSBODY MESSENGER BAGS
Crossbody messenger bags are mostly used for sporting purposes. Cyclers when commuting mostly use these bags. It's easier to push the bag to the left or to the right when trying to get something while cycling.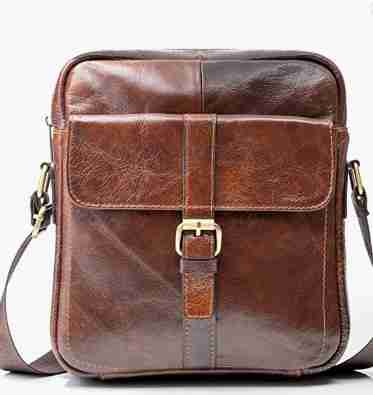 Features include straps or buckles that can be adjusted, tiny straps around the waist and across the chest, and lightweight and flexible handles.
Some crossbody bags are usually made of clothing and are generally used by Africans to depict culture.
Crossbody bags can be used during sporting. Best used during camping because it's been designed in such a way that gives the carrier enough comfort and room to indulge in any activity.
Hikers on the other hand can easily take out their bottles of water, take a quick sip, and thrust their bottles back into their bags without having to stop.
Crossbody bags are casual bags and as such are most preferably won on casual outfits like jeans, gowns, sneakers, etc.
A good thing about crossbody bags is the multiple styles in which they can be worn. Some crossbody bags can be won like handbags while others can be slung across the shoulder, the carrier can either decide to rest the bag in front, behind, or tilt it towards the left or towards the right.
The key thing is to wear the bag in a manner most comfortable for the user.
Crossbody bags come in varying designs both for men and for women. The smaller sizes can either rest across the shoulder, hanging somewhere around the chest, or can be converted to waist bags.
Going for a field trip? And you don't want to be seen carrying lots of luggage, just basic stuff, you could make do with a crossbody bag.
COURIER BAG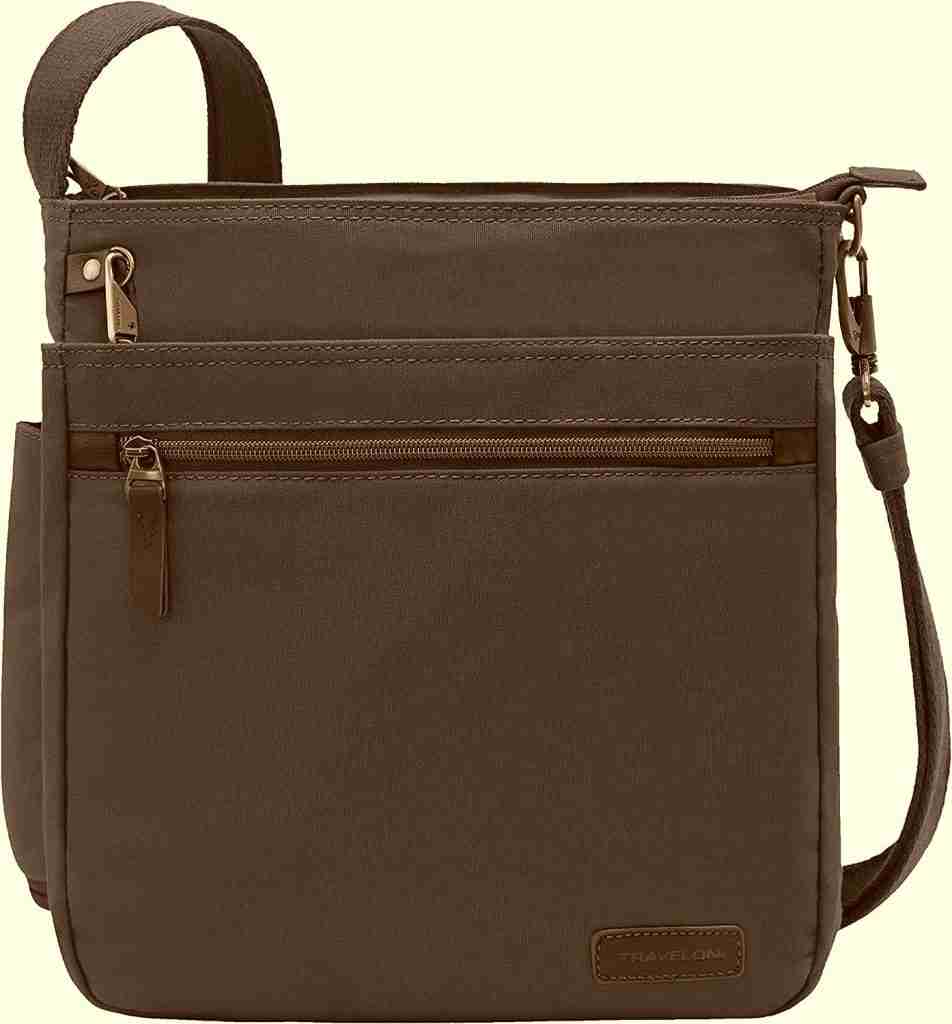 Courier bags are strictly for the packaging of items. Most courier bags are branded. They come in various sizes. These bags are not fashion bags. Most courier bags come without handles and are Ziploc-like in shape.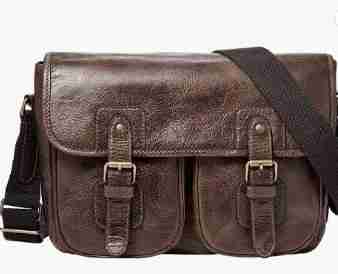 Although some have likened messenger bags to courier bags since they serve a multipurpose, let's remember that courier bags are entirely different from messenger bags. Examples of courier bags are below.
LOCKING DOCUMENT HIPAA COURIER BAG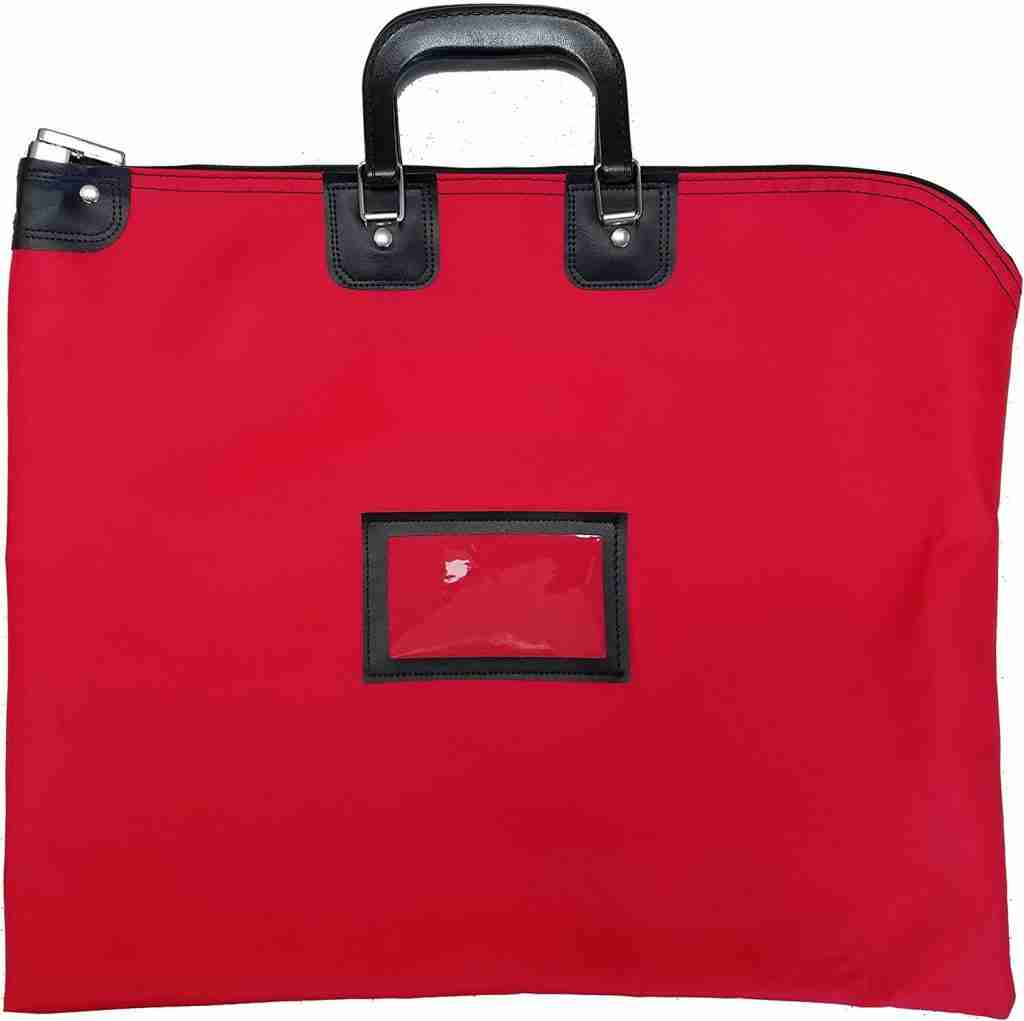 The main hospital can receive medical records from an off-site ER clinic using this bag. The bag is robust, long-lasting, and simple to transport.
Drilling out the rivets makes it simple to remove the lock. As a result, it can hold typical x-ray films with ease.
The heavy laminated nylon document bag is made of strong, tear-resistant material and is designed for maximum strength and durability in the security industry. The locking mechanism is robust, has two keys, and serves a practical purpose.
The bag can be closed without the key still in the lock. It Meets HIPAA Privacy Rules for the storage and transportation of medical records.
FLAYPAL FIREPROOF AND WATERPROOF DOCUMENT BAG WITH A LOCK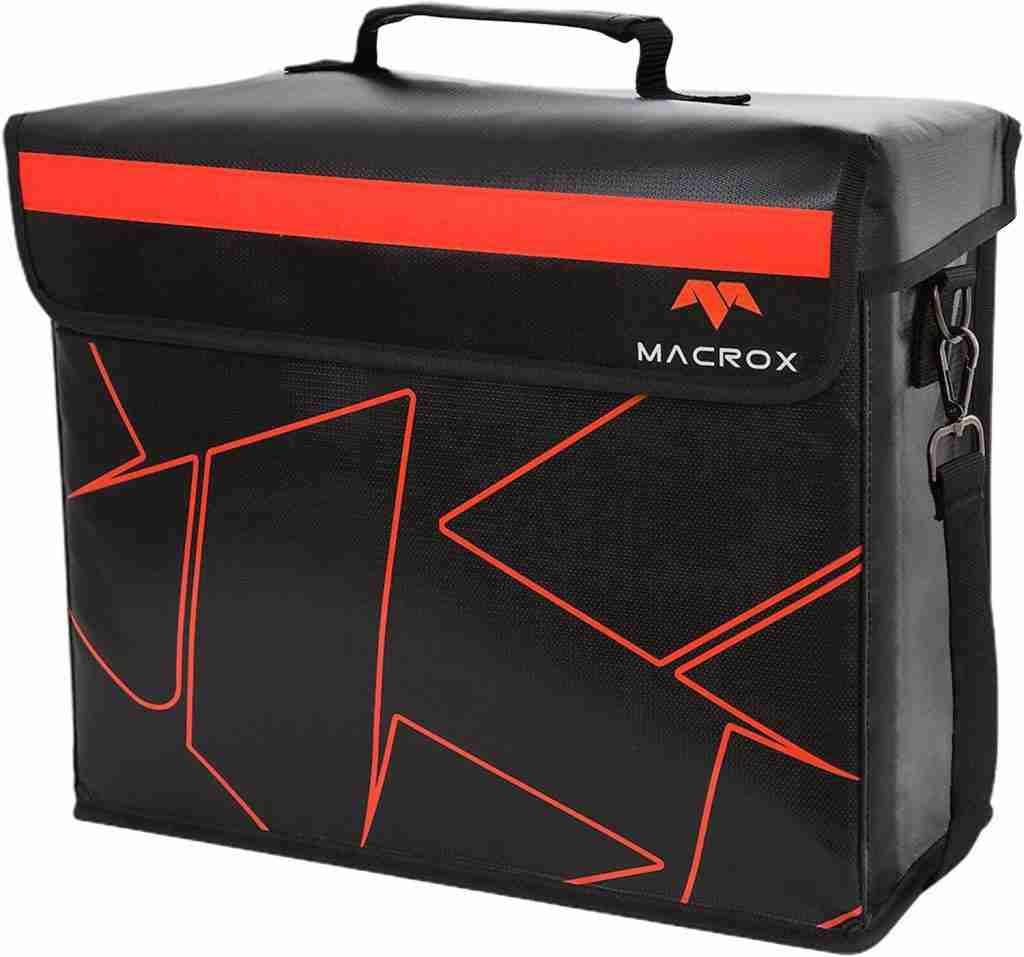 For preparing for weather emergencies, this bag is ideal! It keeps crucial documents in a convenient, grab-and-go package.
In case of emergency, it is simple to see and store.
ROOMY & VERSATILE Even the largest binders fit in the XL interior, which measures 16×12.5×6.5 inches and has space for a laptop, valuables, and other items.
Unlike straight zip fireproof bags, which limit loading, our distinctive U-shape zip closure maximizes opening space for simple access to contents.
You can securely store smaller items, including jewelry, cash, and passports, in the interior zipper pouch.
COURIER LAMINATED NYLON LOCKING DEPOSIT BAGS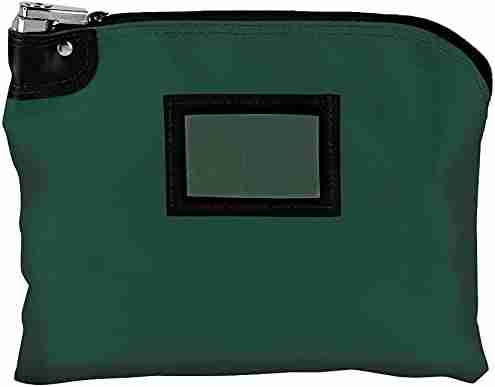 In this HIPAA-compliant locking courier bag, you can safely store coins, bills, checks, and important papers. This deposit security bag is adaptable and durable while being simple to stuff full.
HEAVY DUTY CONSTRUCTION: To withstand daily abuse, this document carrier has double-stitched seams. To withstand the impact of the night deposit drop and be guaranteed not to break; it is made of incredibly strong, puncture-resistant laminated nylon.
The courier deposit bag has an exterior that is 15 inches wide by 11 inches high and an interior that is 14 inches wide by 9 and a half inches high. The 5-inch by 3-inch black-framed cardholder has a height of 3 inches. 
MESSENGER BAG VS BACKPACK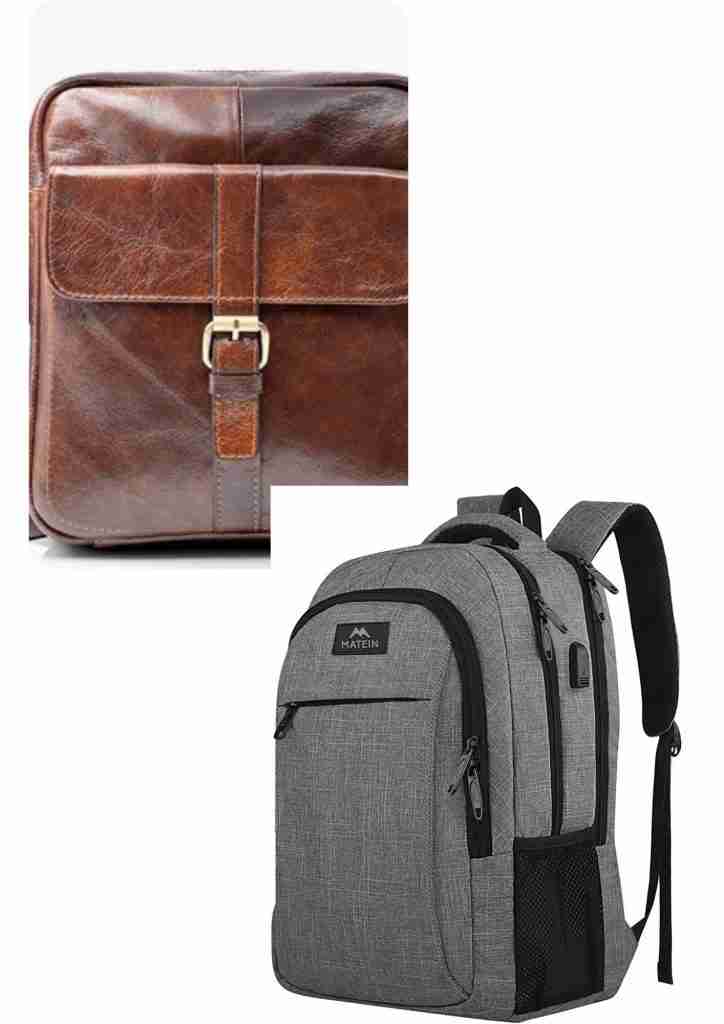 Messenger bags are not backpacks. While messenger bags are characterized by a long adjustable strap, backpacks on the other hand come with two padded handles attached behind the bag that enables the carrier to rest the bag comfortably behind him.
| | |
| --- | --- |
| MESSENGER BAGS | BACKPACKS |
| Multi shaped | Unique pattern |
| Fewer zips and compartments with a spacious soft inner | Multiple zips and compartments. The inner is mostly stiff and spacious. |
| Can be used for fashion purposes on many occasions | Can be used for fashion purposes on a few occasions |
| Designed to carry laptops and gadgets | Designed to carry laptops and gadgets. |
| Used for travel purposes on a few occasions | Used for travel purposes on most occasions |
| The carrier can easily freestyle how it's worn. It can be swung left or right or worn as a crossbody bag, depending on the design of the bag. | Strictly won on the back. The freestyle only occurs if the user decides to use just one handle. This in most cases can be discomforting, especially if there are heavy items in the bag. |
| The designs can be gender shaped. | The designs are generally unisex, except for a few designs that are small and feminine |
| Navigation is easier | Navigation is more difficult |
| The bags are generally lighter | The bags are generally thick |
ARE MESSENGER BAGS GOOD FOR SCHOOL?
Messenger bags were designed for the collegiate market. Books are easily carried with these classes of bags. It's easier to surf through content. The designs are less sophisticated and are structured to fit the stressful lifestyle of students.
IS A MESSENGER BAG THE SAME AS A CROSSBODY BAG?
Crossbody bags are a breed of messenger bags. Just like the purpose of messenger bags, these bags have been designed to give the carrier some level of comfort while en route or busy with activity.
Some crossbody bags can actually be confused with messenger bags because of the similarities their designs share with messenger bags.
However, a distinguishing factor is the length of their handles. A purse cross body straps are characterized by very long handles, which can be made of chain, cloth, or leather. These handles are long enough to give the carrier room even when swung across the chest.
CONCLUSION
Messenger bags are what I call, modernized briefcases because they perform virtually all the functions of a briefcase. They are designed to carry laptops, tablets, and other gadgets with ease.
Business owners, voyagers, and students alike use messenger bags.