Satchel vs crossbody bags is different bag designs that are characterized by specific features.
Although these bags are somewhat similar, there's a thin line between them and the thin line can be said to be the reason why one can consider them as not the same.
There's a whole lot going on about bag brands and bag designs but don't be overwhelmed by the too many confusions surrounding which is which.
I'll just say you take a deep breath and go for that which satisfies your needs and at the same time is comfortable enough for you to carry.
Table of Contents
SATCHEL BAG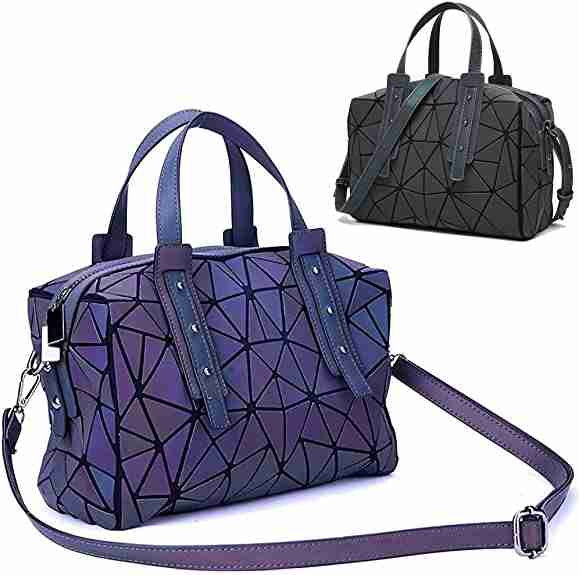 Just before we go on to answer the query: satchel vs crossbody bag, Let's first take a look at what is a satchel bag and why satchel bags are important.
One striking thing about satchel bags is that they are never designed without straps.
Traditionally these straps are usually long and broad to give the bag carrier maximum comfort while carrying his or her bag.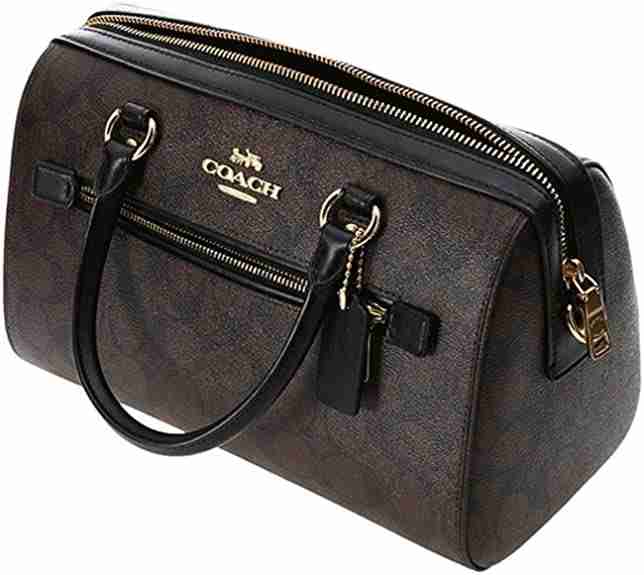 The school environment has taken over the use of this bag because of how roomy it is inside and how easy it is the carry heavy textbooks, manuals, laptops, and other gadgets.
However, satchel bags can also be used comfortably in the office environment as work materials like files and other items can be put in this bag.
SATCHEL VS CROSSBODY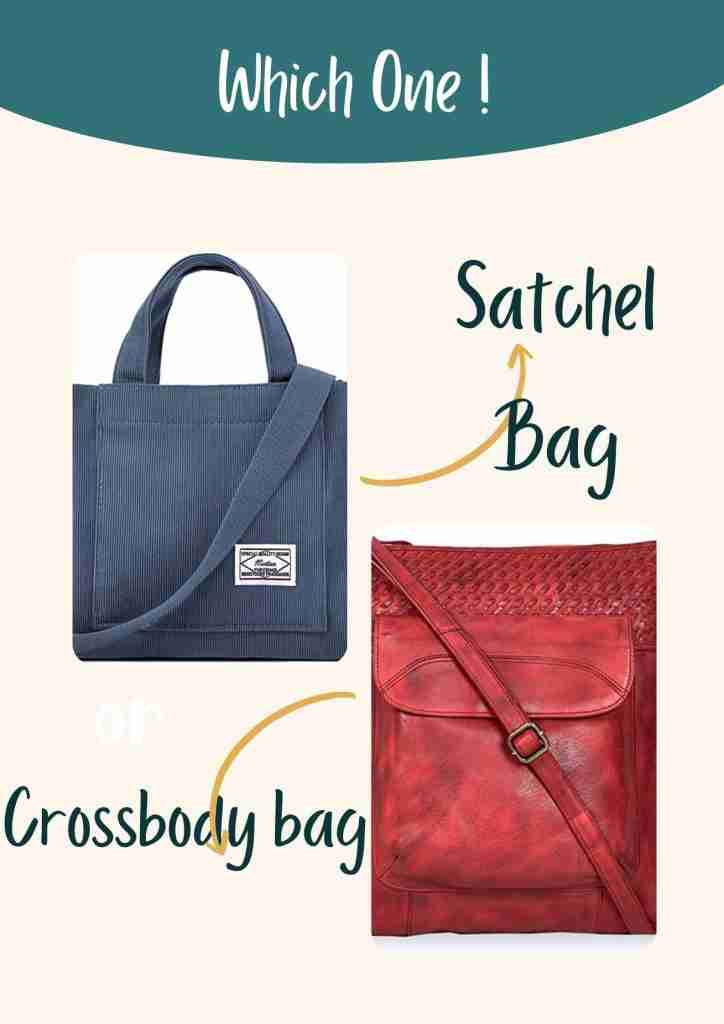 Find below the 4 major differences between a satchel bag and a crossbody bag:
| | |
| --- | --- |
| SATCHEL BAGS | CROSSBODY BAGS |
| Generally referred to as school bags because of their flexibility and size | These can be sports bags, casual bags, school bags, or fashion bags |
| A common material used for this bag type is leather | A common material used for this bag type is polyester |
| Satchel bags are generally big-sized by design | Crossbody bags are generally designed to come in varying sizes |
| Straps are usually bold enough to accommodate the bag size | Straps can be bold or thin depending on the bag design and size |
DIFFERENCE BETWEEN SATCHEL AND CROSSBODY
A satchel bag is typically a larger bag with a flap closure that is carried by a handle or a shoulder strap while a crossbody bag is a smaller bag that is worn across the body with a long, adjustable strap.
The handle of a satchel bag is usually at the top of the bag, the shoulder strap is adjustable and can be worn over one shoulder or across the body while a crossbody bag strap is usually secured to the bag at two points and allows the bag to rest on the opposite hip.
Satchel bags are often used for carrying larger items like laptops, books, or other bulky items while Crossbody bags are generally more compact than satchel bags and are used for carrying smaller items like wallets, keys, and cellphones.
Crossbody bags are more popular than satchel bags, known for convenience and hands-free style, and can be worn by both men and women.
Crossbody bags are often seen as a more casual style of bag and are popular among travelers, students, and people who are on the go while Satchels are often seen as a more formal style of bag, and are popular among professionals and those who want to make a stylish statement.
SATCHEL VS BACKPACK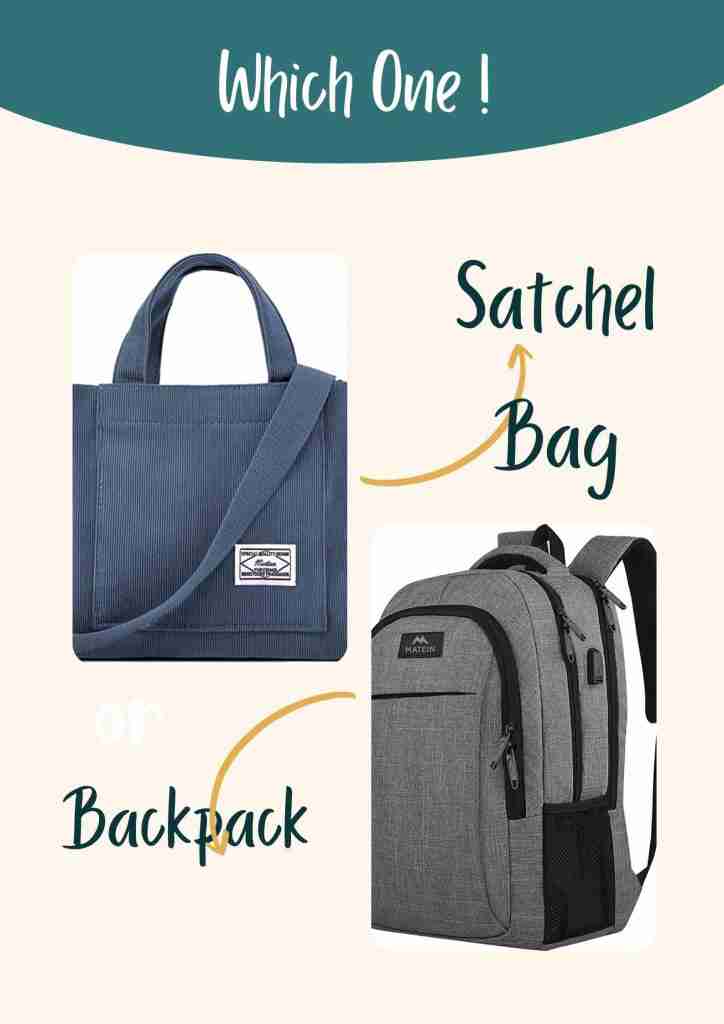 A Satchel bag is not the same as a Backpack. See below the difference between a satchel bag and a Backpack.
| | |
| --- | --- |
| SATCHEL BAG | BACKPACK |
| Usually comes with single long straps. | There are backpacks designed to look like satchel bags with double straps. These backpacks are mostly preferred by students. |
| Mostly made of leather material. | Materials can be polyester, leather, canvas, or any other backpack material. |
| Used mainly for carrying books | Used for a variety of other purposes including traveling |
| Can easily be used as crossbody bags. | Can rarely pass as crossbody bags because of their design and their double straps. |
| Straps are usually bold and can be padded. | Straps are mostly bold and padded. |
SATCHEL VS BRIEFCASE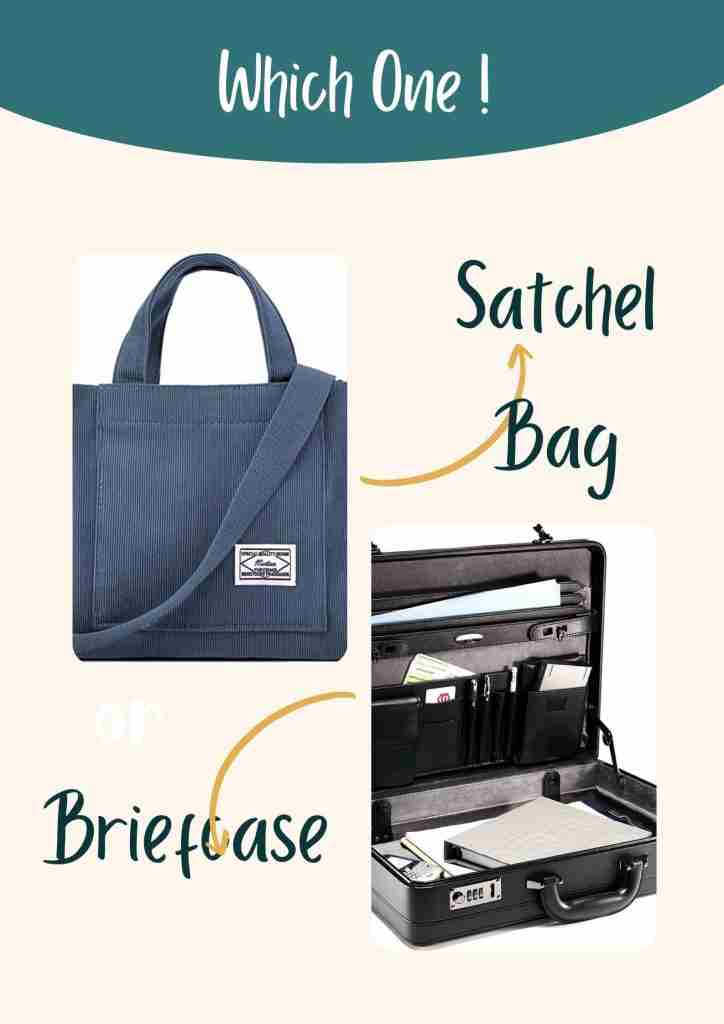 See below the difference between a satchel Bag and a briefcase:
| | |
| --- | --- |
| SATCHEL BAG | BRIEFCASE |
| Materials are soft and flexible. | Materials can be thick and stiff depending on the design. |
| They are used for office day-to-day activities or school activities. | They are best for short-term travel although they can be used for office purposes too. |
| Can be used for fashion purposes. | Are rarely used for fashion although there are some modern designs that can be used for a fashion statement. |
| Are designed for both men and women. | Are more masculine than feminine by design. |
SATCHEL BAG VS MESSENGER BAG
Messenger bags and Satchel bags are both in the same category, however, they differ slightly.
Satchel bags are generally made of leather, whereas messenger bags are made of textiles such as waxed canvas and other light weighted materials.
Both bags are used to transport expensive objects, particularly books.
MESSENGER BAG
A messenger bag is any big-sized crossbody bag that can be used for the carrying of small and large items. This type of bag is more service-oriented than fashion inclined.
They are usually referred to as carry-alls because of their purpose.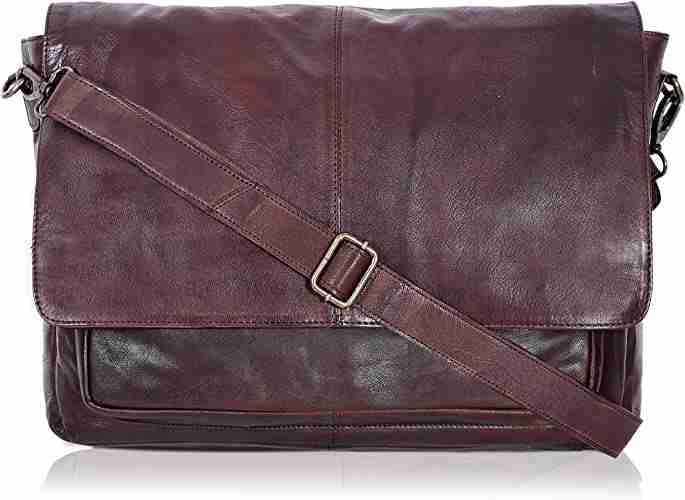 Courier services and vendors can use these classes of bags to commute their products with ease. A sling bag can also be referred to as a messenger bag because of some of the basic features they share together.
Messenger bags can also be used for fashion purposes, there are Messenger bags for women designed to look like fancy sling bags which can be carried to the office, to the market, or to wherever she wishes to carry them too.
We still have the macho-looking messenger bags for men, designed to look like men's satchel bags and an easy-to-use bag for a variety of purposes.
SHOULDER BAG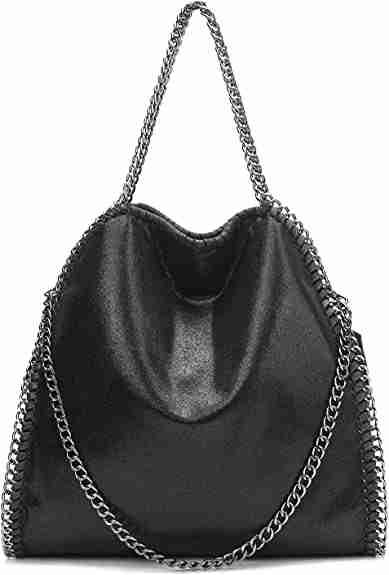 A shoulder bag is any bag with either long or short straps designed to be worn on your shoulder or under your arm if the straps are short.
There are different types of shoulder bags designed for both men and women.
This might be a bit surprising but any bag that can comfortably rest on your shoulder, be it a handbag with short straps designed to be tucked under your arm or a sling bag with long straps that will usually drop around your hips, can be referred to as a shoulder bag.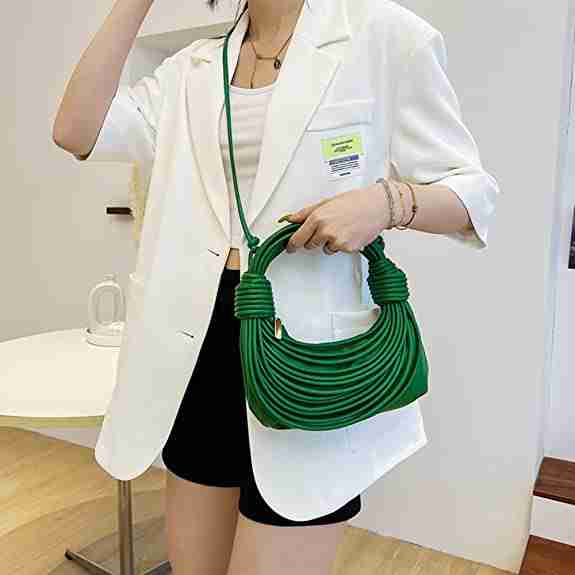 Let's see these shoulder bag designs for both men and women:
WHAT IS THE DIFFERENCE BETWEEN A SATCHEL AND A HANDBAG?
A satchel bag is not necessarily small in size as opposed to handbags which are generally known to be small or medium-sized.
Moreover, satchel bags can be used by both men and women while handbags are strictly for the women folk.
The straps of satchel bags are usually broad and long while handbags normally come with short straps that can be handheld or worn on the shoulder.
WHAT MAKES A BAG A SATCHEL?
The design of a bag will tell if it's a briefcase or a satchel bag.
Satchel bags are widely known for what they are used for and the class of people that use the bags the most.
Satchel bags are generally used by all students of all ages and are defined by the length of their straps and the simplicity associated with their style.
CONCLUSION
It's very important to understand the differences in the types of bags as an understanding of these differences will help you greatly when choosing a bag for use.
Cases where the wrong type of bag was used for a particular purpose abound and even though not everyone will walk up boldly to tell you, "hey you don't attend weddings carrying a duffel bag".
It can be quite embarrassing if you walk into a circle and realize that you are the only one looking odd because you've made the wrong choice of bag.