Knowing how much money to put in a wallet gift can be very tricky. Let's remember that all fingers are definitely not equal.
So should we say everyone must put at least 500 USD in a wallet before it's acceptable? So what if I can't even afford 300 USD? Should I refrain from gifting wallets?
A wallet is often a foldable leather pouch with tiny little pockets that serve different purposes and a spacious inner used for storing money.
Wallets are used by both genders but are often regarded as more of a masculine thing than a feminine thing.
Let's take a closer look at whether you should put money in a wallet when gifting one.
Table of Contents
DO YOU PUT MONEY IN A WALLET AS A GIFT?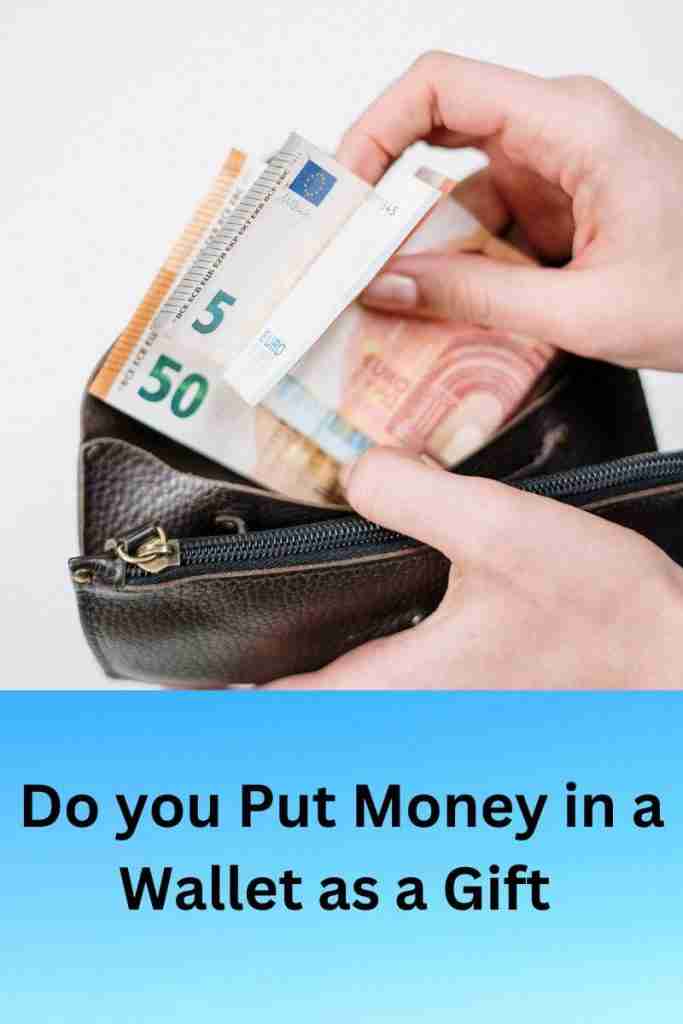 I will say "yes" and "no". Putting money in a wallet as a present is purely a matter of personal preference. If you choose to give money in a wallet as a gift, consider the following benefits for the recipient;
It makes the receiver feel that you have his well-being at heart and is a sure way of expressing your unending support especially if he is faced with some type of financial crisis.
It tells the receiver how much you love him and are willing to stand by him through thick and thin.
It tells the receiver that you have his goodwill at heart and is some sort of spiritual prayer that his pockets will never run dry.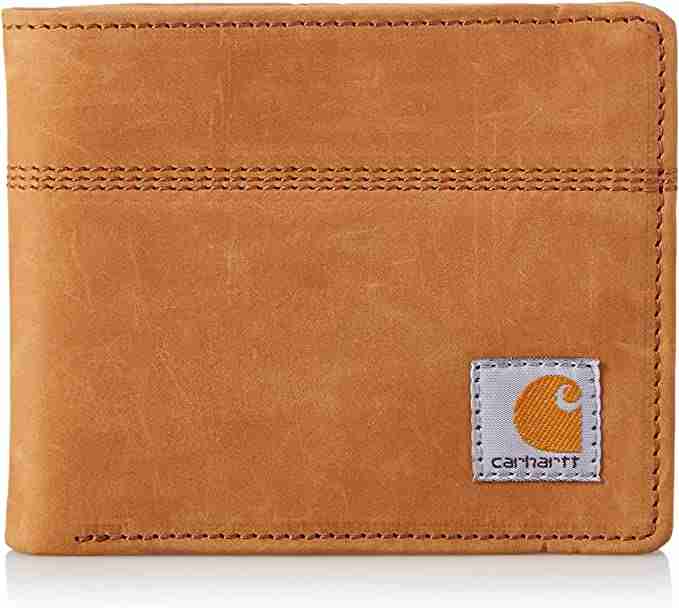 Furthermore, if you opt not to provide money in a wallet as a gift, the receiver may interpret it negatively, but this is dependent on the recipient's perspective, not necessarily yours.
RELATED: MEANING OF WALLET AS A GIFT FOR DEBUTANT
HOW MUCH MONEY TO PUT IN A WALLET GIFT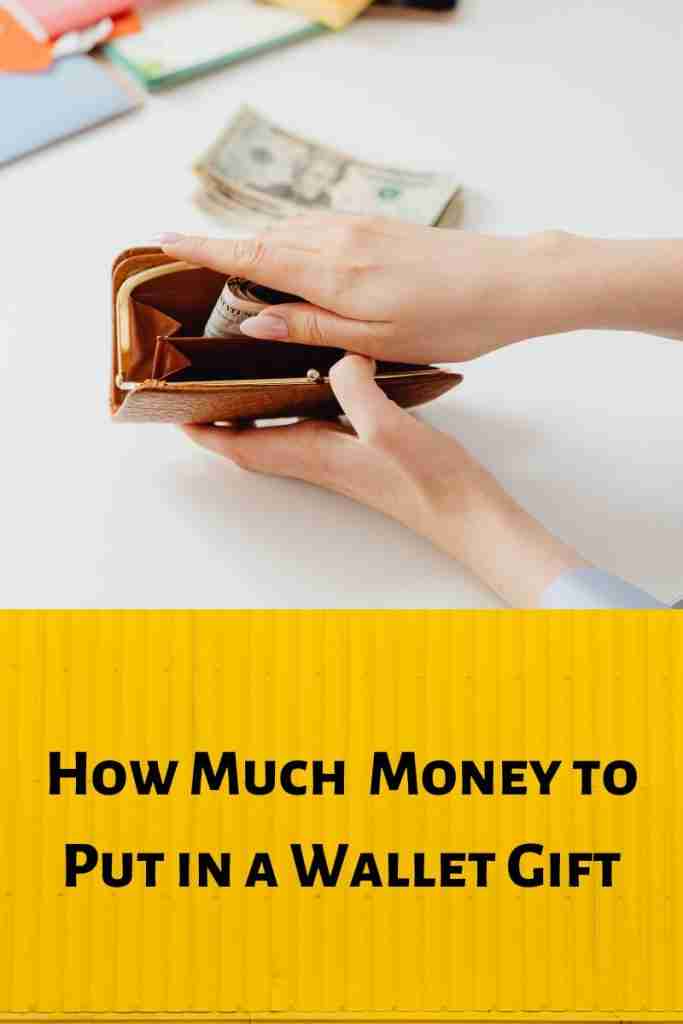 There is no certainty on how much money to put in a wallet when gifting it.  This is because pockets vary from person to person based on individual income levels and how people perceive giving and what they feel is generally acceptable.
HOW MUCH MONEY SHOULD I PUT IN MY WALLET?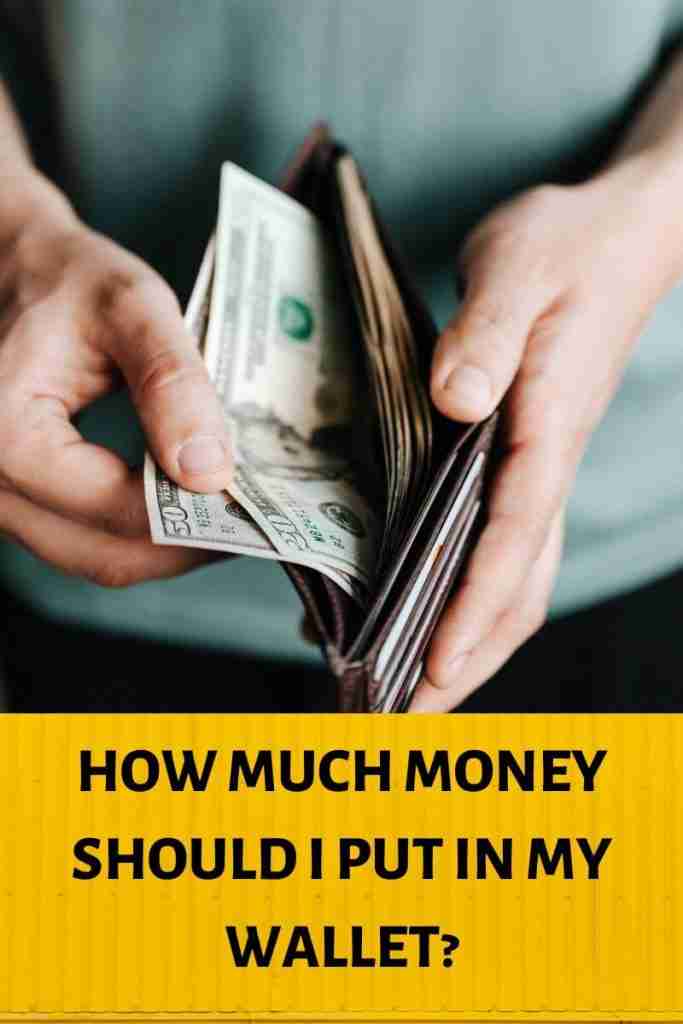 There is no set amount to put in a wallet; how much money to put in a wallet is mostly determined by the day's activities.
In addition, you will agree with me that a regular wallet can contain about 15 to 20 dollar notes, lined up horizontally in single files and not stuffed in balls or large folds inside the wallet.
However, I don't advise stashing up your wallet with bulky sums because this might lead to reckless spending.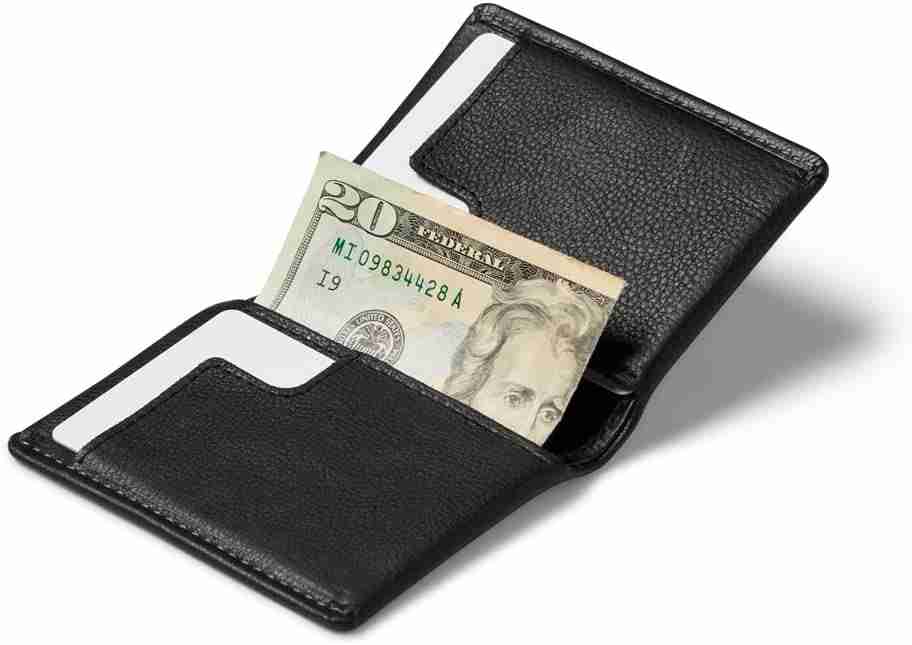 Furthermore, apart from reckless spending, wallets fall off people's back pockets from time to time and we have very few good Samaritans who will pick a wallet full of money and begin to search through the contents for the ID of the owner!
IS IT OK TO GIVE A WALLET AS A GIFT?
Yes of course it is ok to give a wallet as a gift. No man will refuse a wallet as a gift. This is because it is an essential commodity in every man's life.
Stepping out without a wallet for a guy is more like stepping out without his pants on. So, if you really want to touch a man's life with your gift, I'll suggest you gift him with what he uses the most.
HOW MUCH IS THE AVERAGE WALLET?
The average wallet range from 10 to 50 dollars. There are different wallet brands that are across all bag/wallet outlets and each brand is peculiar for its unique wallet features and prices.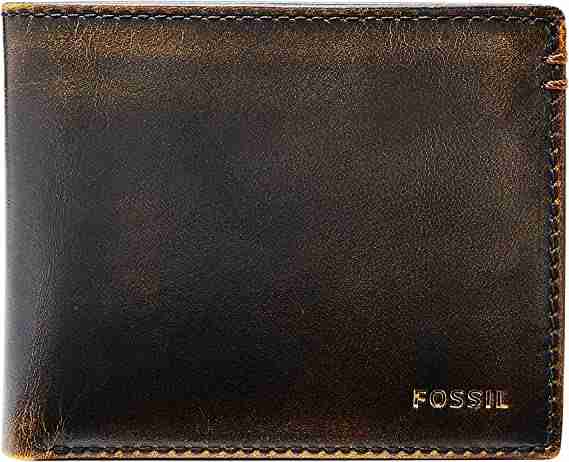 There are still brands that are focused on affordability because wallets are very essential, especially for the menfolk and such brands can produce pocket-friendly wallets.
WHAT TO PUT IN A WALLET AS A GIFT
Items that can be put in a gift wallet include;
There are so many items that can fit perfectly into a wallet. However, the items we choose to put inside a gift wallet should strictly be based on the level of closeness we share with the receiver.
Do not put a love note inside a gift wallet for your colleague unless you are trying to ask him out.
GIVING A WALLET AS A GIFT SUPERSTITION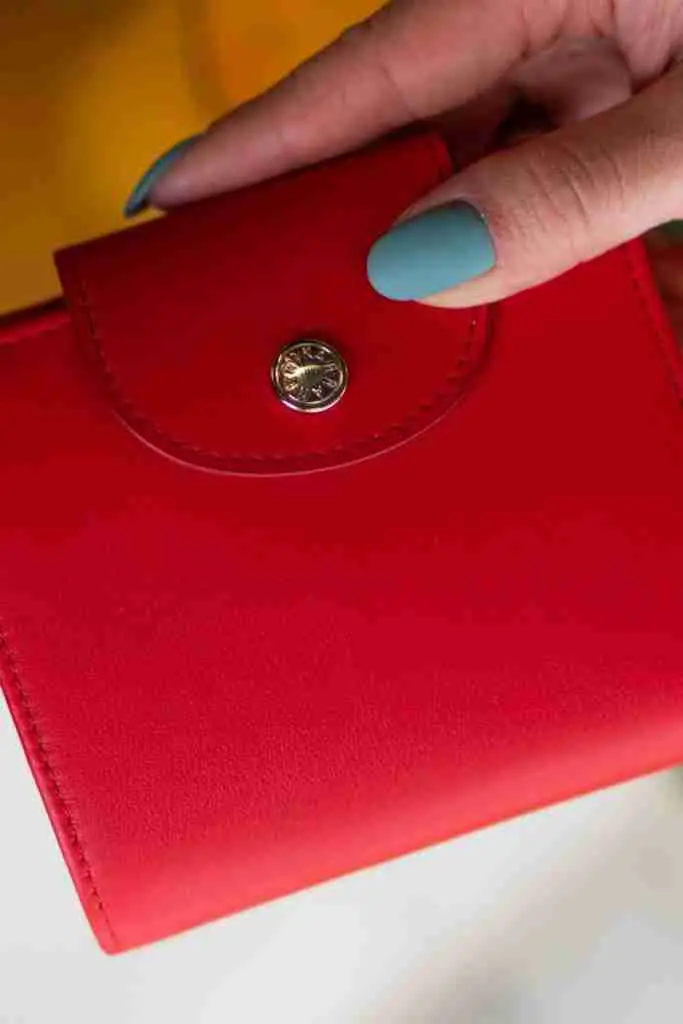 To begin, there are some who believe that gifting a wallet with no cash in it is bad will. According to them, you are indirectly saying that the man's pocket will always be empty.
Superstitions abound in everything and as the name implies, they are superstitions and may not be true.
There are still those who feel that gifting an empty wallet is like an open cheque that has no limits to what it can contain. According to them, filling a wallet with dollar notes no matter how few or many is very limiting.
IS IT BAD LUCK TO GIFT A WALLET WITHOUT MONEY IN IT?
It is not bad luck to gift a wallet without money in it. Remember I said that there are some who are more interested in the heart behind the giving than what was actually gifted.
There are still some egocentric men who will take serious offense if a wallet with money in it was gifted to them as gifts even though the intentions behind the giving were the purest of all intentions.
Hence, observe carefully the attributes of the recipient before deciding on how to package your wallet gift.
If you feel he will think it's bad luck and you can afford to add some extra cash inside your wallet gift, then please go ahead.
We all want to be happy and if doing things that will please our partners will make us happy, then we should do them. But if these pleasing things will be to our own detriment, then we should by all means, not do them.
In other words, if your partner will appreciate cash and has the tendency to take offense if there was no money in his wallet gift and you really saved up to be able to afford the wallet in the first place, then you should probably do a check to see if the relationship is actually worth it.
MEANING OF GIVING WALLET AS A GIFT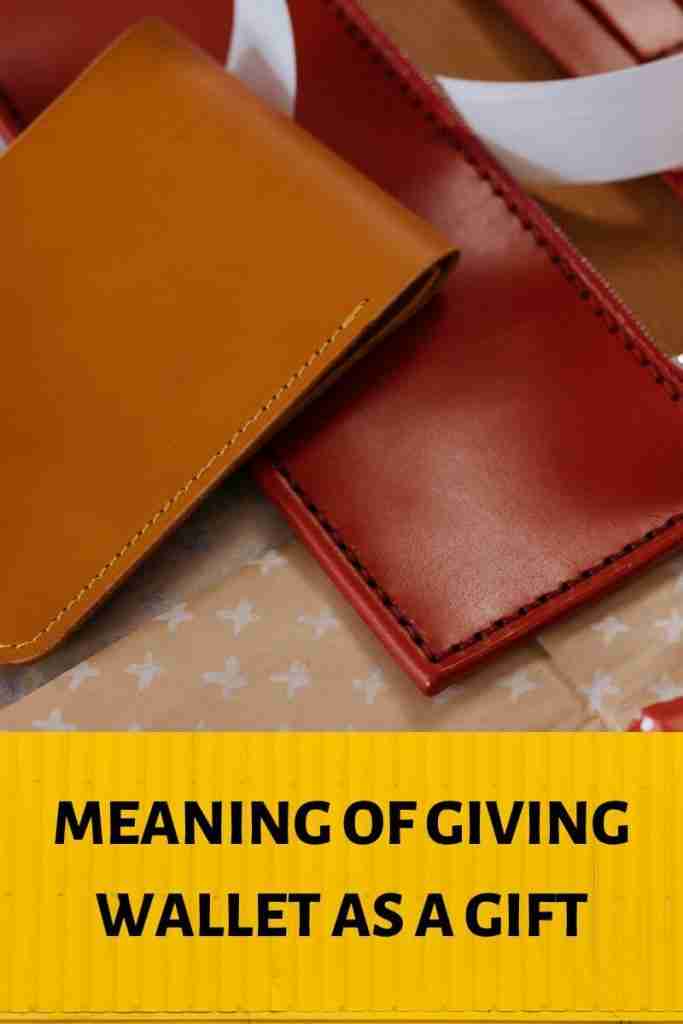 Giving a wallet as a gift could mean friendship. In addition, wallets as gifts can mean different things to different people.
The funny thing about gifting wallets as gifts is that the concern is not just on the wallet but the concern is more focused on the content of the wallet.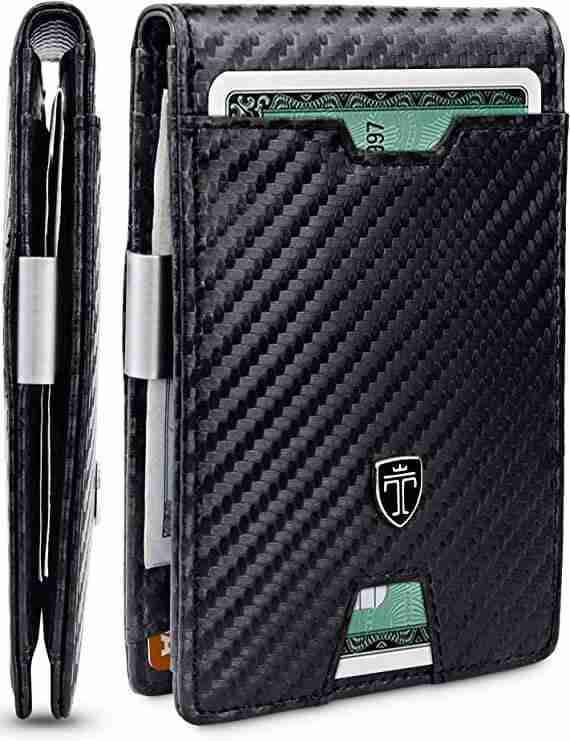 For example, gifting a wallet with condoms in it means, we've been hanging out for a while now and I think it's time to have sex. It could mean something more silly depending on the context surrounding the giving.
If for instance, you went to a nightclub and a bartender gives you a gift and nods his head towards the giver and you open the carefully wrapped gift just to realize it's a fancy wallet, then taking a curious peek inside the wallet, you are shocked to see a few packs of condoms, what comes to mind?
WHAT DOES A WALLET SYMBOLIZE?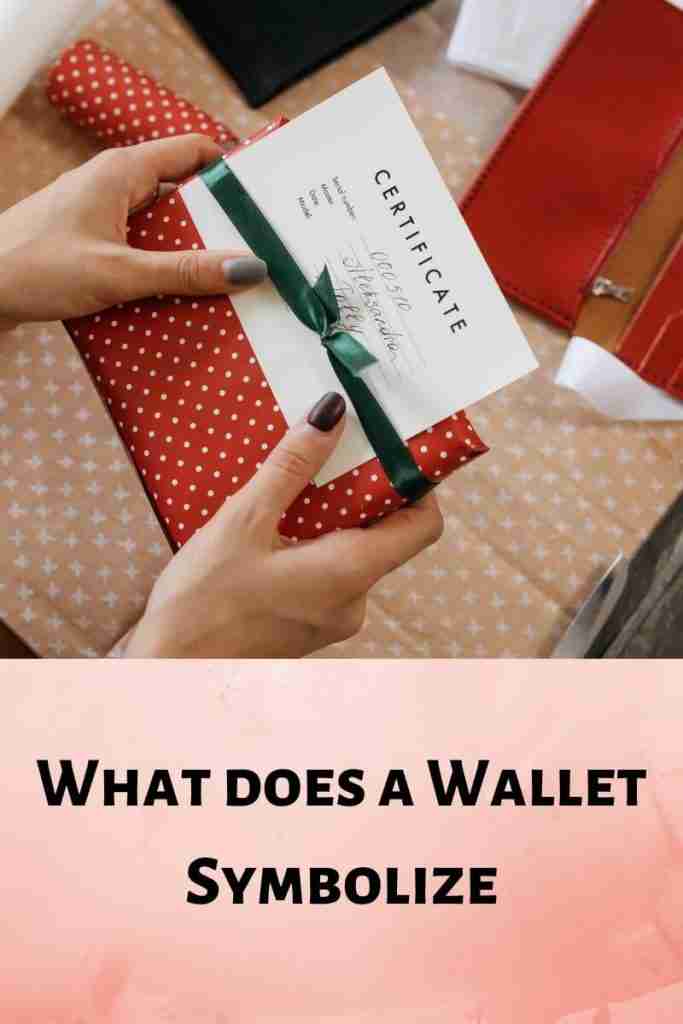 A wallet symbolizes maturity and is a sure way to usher your 18-year-old son into adulthood.
Men use wallets, few boys have a need for wallets because their expenses are designed to be taken care of by their parents or guardians.
Hence, if you, as a father gets him a wallet on his 18th birthday, it's a sure way to say, "Hey kid, consider this gift a welcome into manhood, feel free to put your secret stuff, and the cash you will be making from now henceforth, in this wallet".
To learn more about gift items and symbolism, see the following articles;
MESSAGE FOR WALLET GIFT
Messages for wallet gifts range from "I love you" to "you are very dear to my heart", depending on the situations surrounding the giving and how the wallet was gifted or should we say the wallet gift accompaniment.
Some messages a wallet gift can pass across include the following;
I love you.
I care so much for you.
I want to always be around you.
I can meet your needs if you let me.
You are priceless, I could have bought you a car or a house but it still won't be enough.
Please use this wallet and let it be a reminder to you daily of how much you mean to me.
I want to stay around you for the long haul and won't go away any time soon, just as this wallet won't wear out easily.
GIFTING WALLET TO BOYFRIEND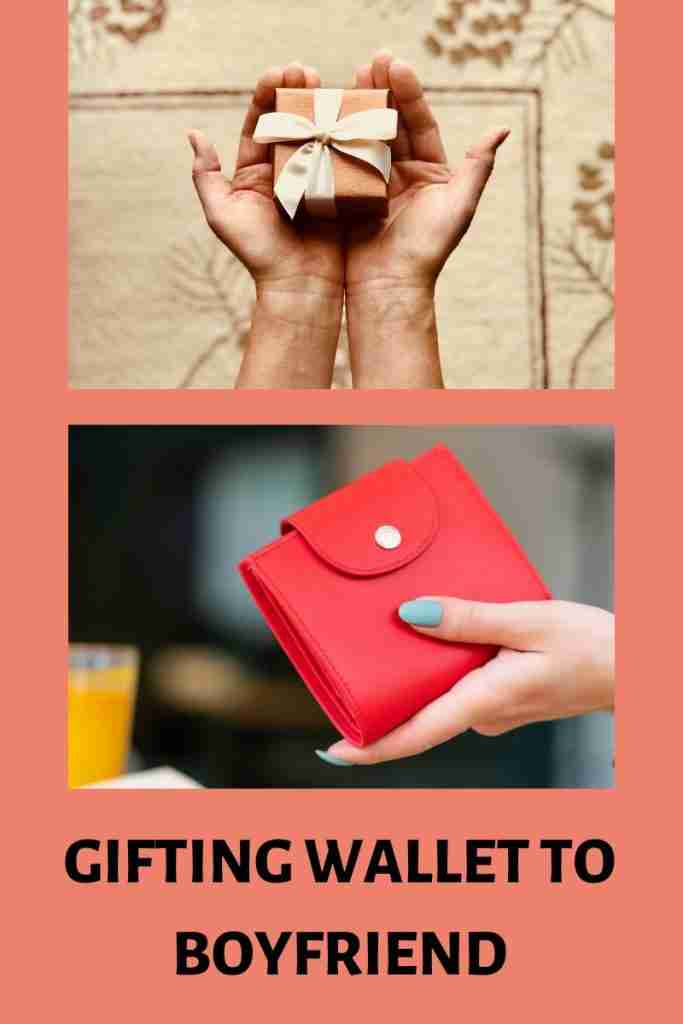 Just as handbags are so dear to women, wallets are even dearer to men. A woman can decide to step out without her handbag but a guy will never leave his house without his wallet stashed somewhere in the pockets of his jeans.
So let's say that it's your boyfriend's birthday and you don't know what to buy for him, get him a wallet. Why? That wallet will always be with him and each time he opens it to get some cash, he will remember you for giving it to him.
Did I say walk straight up to him and hand him a brown leather wallet? Well no, because there are some special effects that can make that brown wallet even more appealing.
You can decide to tweak your gift using any of the following ideas. You could even borrow at least 2 of these ideas to make the gifting process more effective.
1. Wrap in a fancy wrap
2. Attach a love card inside the wallet, so that when he opens it, he will read the note with a smile on his face
3. Add some dollar notes to the wallet. This is not compulsory but if for some reason you overheard him speaking to his lawyer, colleague, or friend over the phone about some financial constraints, the gift will mean more to him than anything else. It will also be a subtle way to tell him that he can confide in you for any and everything.
Warning: If your boyfriend is egocentric, please do not gift him a wallet that contains money. He will get the wrong message and your little package might turn sour.
4. Do not gift wallets alone as gifts. It's always better if it's in the company of 2 to 3 other little but special gifts all in one gift box. Complementary gifts include belts, cufflinks, wristwatches, men's bracelets, and ties.
WALLET GIFT MESSAGE FOR BOYFRIEND
Gifts and words go hand in hand; if your boyfriend's love language is words and gifts, then presenting him with a wallet along with words is a surefire method to cement your love for him.
See below examples of wallet gift messages for boyfriends;
You make me shine and flourish; you are my shining knight in shining armor.
As you open this wallet on a regular basis, I hope you are open to infinite opportunities that will always bring you prosperity and good fortune with love from your lovely partner.
You are significant in my life, and I hold you in high regard. Thank you for being a part of it, and I love you.
You are unique, charming, and one-of-a-kind; I will cherish you forever in my heart.