As we know, bags are of various types ranging from satchels to sling bags to tote handbags and messenger bags.
These bags offer satisfactory convenience for a variety of purposes including carrying clothing, transportation, travel, and so on; just like the messenger bag created in the 1950s. 
As you can imagine this is quite a large variety and each kind has its pros and cons. 
So, what is a messenger bag?  Some of the more common ones include shoulder straps or belt-like buckles while others have more elaborate forms such as a backpack.
Many other brands have more varied designations that range from simple to complicated, some even custom designs that vary in quality depending on what it's for. 
Table of Contents
WHY IS IT CALLED A MESSENGER BAG?
In the 1950s this rectangular-shaped bag was used for errands by riders and bicycle couriers for mail and goods delivery, hence the name; messenger bag.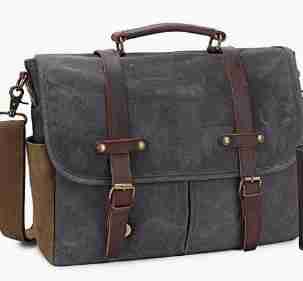 This bag has been used in various contexts throughout history, such as by mailmen and postal workers.
It has been used to carry all manner of letters, packages, and documents for decades, and it is now in use for a variety of purposes in the 21st century.
It is also called a messenger bag because of its design and functionality.  The messenger's bag is designed like an ordinary bag, with a wide strap that allows it to be carried on a shoulder. 
Now that you know why it is called a messenger bag, read this article on how to wear a messenger bag the right way.
WHY MESSENGER BAGS?
You might wonder why messenger bags. Why are they important? Messenger bags are iconic and large. They hold the things we need with a large and comfortable strap that makes them easy to carry, easy to move around in, and easy to put on.  
This fashionable accessory is also used by most people for a variety of different purposes.
A messenger bag carries your phone, your wallet, your keys, and all manner of other stuff you might need for school or work. 
A messenger bag can also be used as a backpack, depending on where you plan to go, but a simple messenger bag has more space inside that's big enough to fit everything needed.
It's an important part of every student's wardrobe, whether they're attending college or going out into the real world. 
You can find different types of messenger bags for pretty much any occasion and any age range and size.
For example, I've seen a few different types, ranging from medium to huge handbag sizes for everyday use with great functionality and versatility.
WHAT IS A MESSENGER BAG?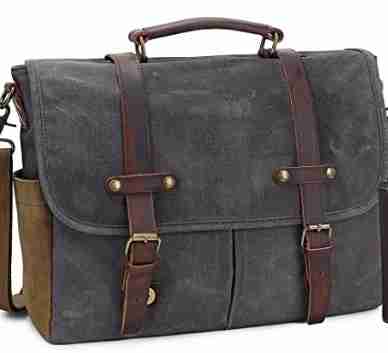 A messenger bag is an urban fit type of bag, with a strap over the shoulder to ensure comfort for both its occupant and the contents within it. In this case, the messenger bag will contain bulky items of all kinds, including books, laptops, etc.
TYPES OF MESSENGER BAGS
Messenger bags are of different types. There's a variety in shape and size and color.  Some are plain, while others are made out of leather.
Some carry only the smallest amount of things. Others carry heavy, bulky items. Some carry even heavier, weightier items.  It depends on the type of messenger bag you want and the brand you prefer. 
The following are the different types of messenger bags available to both males and females.
• Satchel messenger bag
• Laptop messenger bag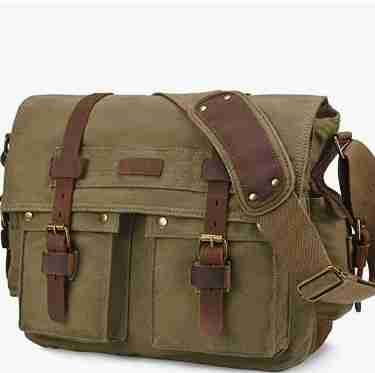 The military messenger bag has a military style and design.  It is designed for soldiers and not civilians. The strap is long, running across the shoulders and chest, holding the straps firmly against your body. The strap is strong but flexible.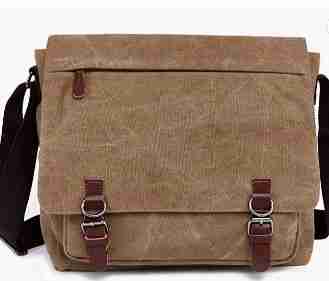 The satchel messenger bag is made of vintage canvas. It is mostly scratch resistant and 100 percent leather. 
The material is smooth to the touch. It feels light yet sturdy at the same time.   Its strap is thick enough to secure you comfortably, yet flexible enough to allow movement with ease. 
You can also choose from various brands of satchel messenger bags that include leather, nylon, and cotton fabric.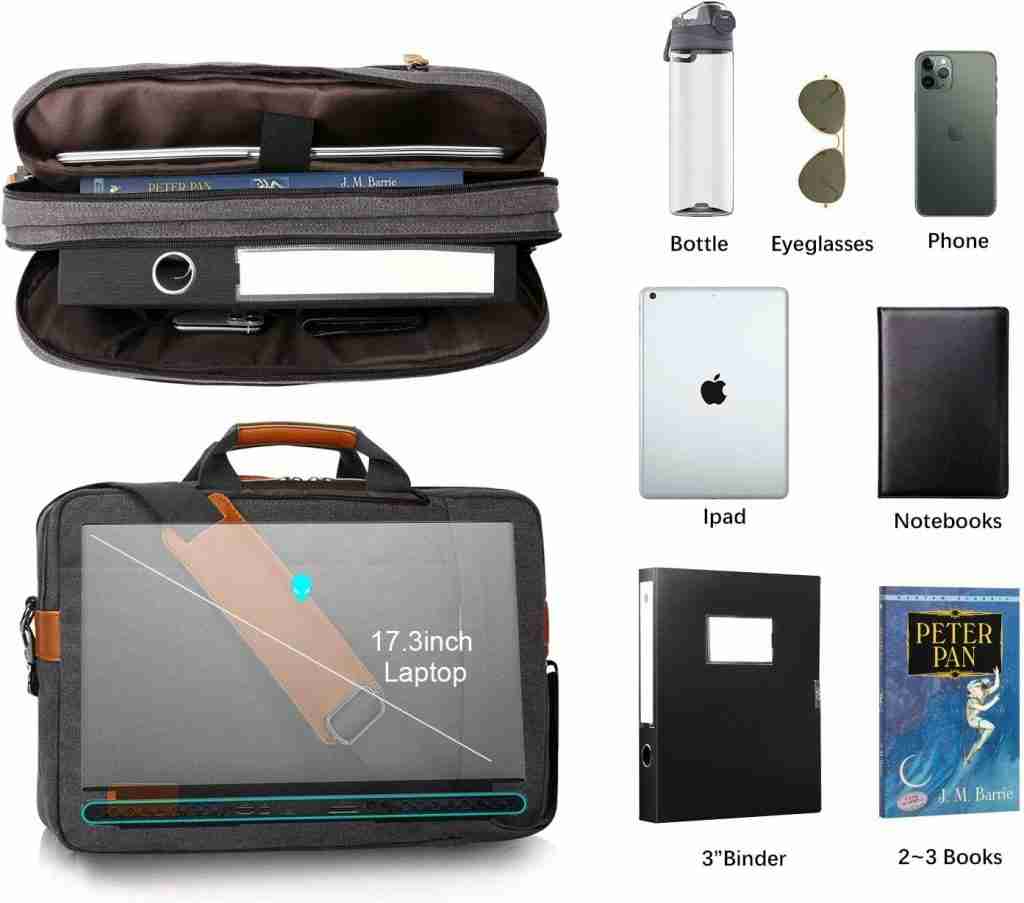 The laptop or briefcase-like messenger bag has a more modern look, but there is still a certain old-world charm to its appearance. It holds laptops, documents, and other devices.
MESSENGER BAGS FOR MEN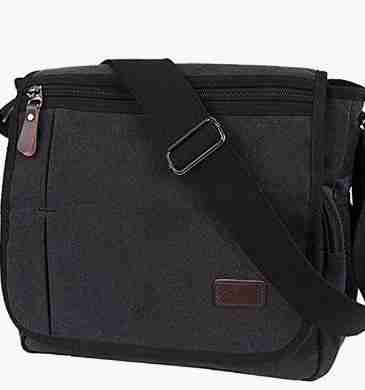 Messenger bags have also been designed for men with larger, more muscular frames. This bag is very stylish with the capacity of a backpack that can be used for work and school activities.
It is convenient and practical and, in theory, it will allow you to carry your laptop and other essentials.
However, this bag will give you a professional look as well. If you are going for business-related issues you might need something like this. It makes it easier to access your items during work hours or when needed, which could make it useful for getting around.
This bag has become popular among men over the years.  Some people buy them for their personal use; others simply take the opportunity of finding some extra cash by buying one and using it during vacations, or trips. 
It's a versatile bag made by different brands to suit various needs and uses. Let's see recommended messenger bags for men below:
AULIV SLING MESSENGER BAG FOR MEN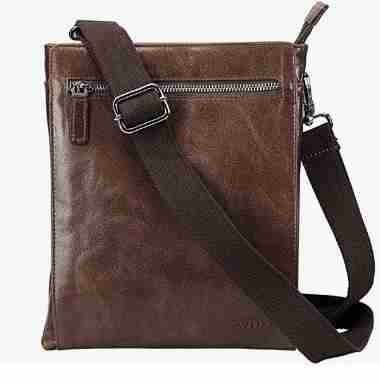 When you're traveling and need to keep your hands free but don't want to carry a big bag or backpack, this crossbody messenger bag for men is a good option.
There are numerous pockets on it, and the sturdy strap can be worn cross-body. I wouldn't describe it as high-end because of the somewhat artisanal appearance, but it is very sturdy and works well for the intended use.
Although it is not extremely thick, this high-quality leather is also stiffer than soft, drapey leather.
It is packaged in a plastic bag with a zipper that also contains the drawstring cloth bag that contains the satchel inside. It has a lot of styles.
There are two main storage spaces. The one with the magnetic closure and easy access has slip-in pockets for your cards and notes and loops for pens.
Your tablet and other items can be stored in the second main zippered compartment. This compartment also has an inner zipped pocket which makes it perfect for office and travel.
RUSTIC TOWN 15-INCH VINTAGE CROSSBODY MESSENGER BAG FOR MEN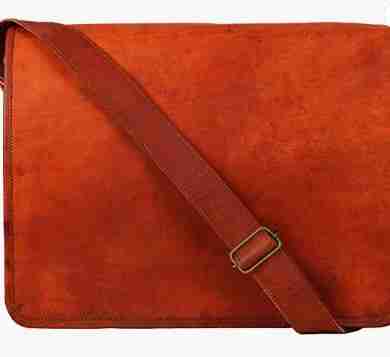 This crossbody messenger bag is a combination of style and elegance. It is also price friendly.
It can carry a laptop and an iPad Pro, and they both fit perfectly in the bag's laptop compartment.
Two Moleskins, a pair of Bose noise-canceling headphones (in their case), an extra laptop power brick, and an iPad power block are all kept on the opposite side of the bag.
You couldn't have made a better size selection for your daily use of a bag.
It has that hard-to-achieve leather crossbody messenger look while being urban & hip; with brass buckles & fittings, heavy-duty lining & stitching, and YKK Zippers. As a result, it suits both business and casual wear.
MESSENGER BAGS FOR WOMEN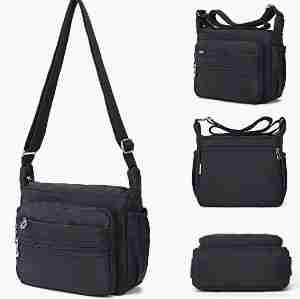 Messenger bags for women have a feminine flair to them. One could easily think of it as a lady's bag, the kind you'd expect a noblewoman would have. 
From classic vintage to cotton canvas messenger bag, from the delicate fabric of silk to the rough texture of denim and the weightiness of heavy leather, each bag has a feminine touch about it.
From the softness of its contents to the shape of its folds to the color of the lining that makes up every stitch, there is something about it that screams feminine. 
These bags are large enough to contain most things one might need or want for work or campus activities.
They fit comfortably over your shoulder, so you can always grab them at an opportune moment if needed.  There's nothing that seems wrong with them in any way. 
They look quite comfortable when worn. And while they may be a bit too big in some cases, they still fit perfectly revealing their sturdy design. 
There isn't anything wrong with them. It just takes a few minutes to get used to them. And even then, some people never completely accept them.
That's why the Messenger bags are so unique. Below are examples of women's messenger bags.
VINTAGE CANVAS MESSENGER BAG FOR WOMEN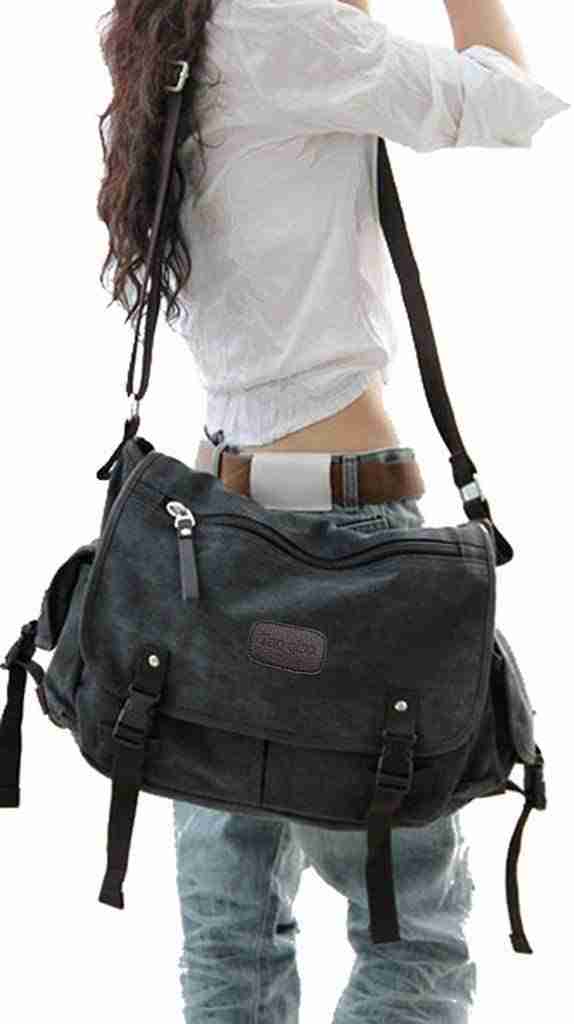 This vintage canvas woman's messenger bag has space for all the necessities, including a hydro flask, extra pairs of shoes, an extra set of clothes, a wallet, and even some trinkets.
The more you put in, the heavier it will become, but it will still be awesome.
This bag is designed with a sturdy canvas material comes and an excellent zipper with snaps/closure which makes it simple and effective to use. The fabric, straps, and colors are also very attractive.
It's perfect for everyday use.
Anti-theft & Security, securely guard your belongings with a large zip closure and two strong buckles on the flip cover to protect your laptop, wallet, phone, and other appliances.
Adjustable shoulder strap, and a surface texture that is dark, chic, and basic, both men and women can use this bag.
LAPTOP WATERPROOF MESSENGER BAG FOR WOMEN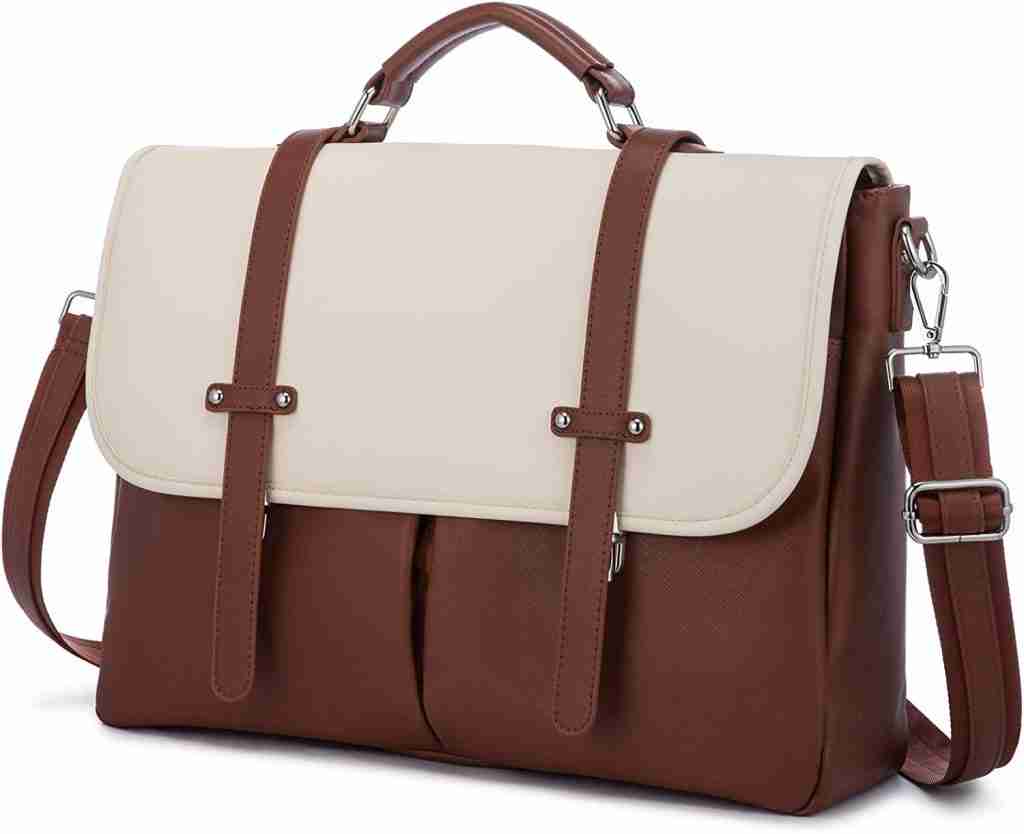 Can be used daily to work, It will go well with your attire and has space for items up to the size of a Mac book.
Professionally designed to fully protect your laptop against unintentional impacts and scratches, the case is double-secured by magnetic snaps and zippers.
An incredible laptop bag that is stylish, professional, and cute! There is a lot of room to carry everything you need for the day, including a 15.6-inch laptop, a charger, and mouse, tons of papers and files, and so forth.
You'll be surprised to learn that there are numerous useful pockets for keeping your belongings well-organized.
It will make a thoughtful gift for your wife, yourself, and friends on holidays like Christmas, Thanksgiving, birthdays, and anniversaries.
It can also be used by women as a briefcase.
LEATHER MESSENGER BAGS
Leather messenger bags are designed for both men and women. They are medium-sized and large, and they have a nice, familiar weight to them that is comforting. There are stylish messenger bags of various leather types and colors.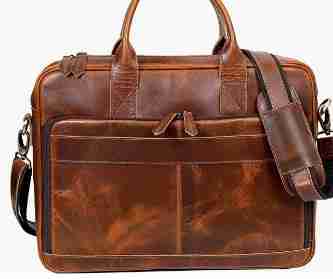 Leather messenger bags have been around for years now. They're just as useful as any other kind of bag, but their design and feel of them are different from the other kinds of bags. 
The leather messenger bags were popular with people from all walks of life back in the late 80s and early 90s. People would buy one or two of those, and carry them with them on workdays or trips home. 
The leather messenger bags had a lot more than just carrying devices, like cell phones and pens or wallets, but also were intended to have some sort of function. 
These were typically used to hold documents, files, and even books for easy mobility and convenience.  If you wanted to carry anything heavier or bulky, the leather messenger bag is sturdy and durable for this. 
Below are examples of the best leather messenger bags for men and women.
RUGGED LEATHER BAG FOR MEN AND WOMEN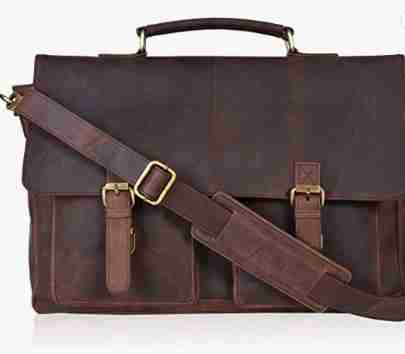 This gorgeous leather messenger bag is intended for professionals. It is for action-takers, goal-oriented individuals with strong personalities and strong opinions.
The messenger briefcase is made to complement your style and enable you to leave a lasting impression.
It serves as a full package.
Impressive & Sleek Appearance.
The bag is made of leather of the highest caliber, and the accessories match the bag perfectly.
The top of the bag has a handle and an adjustable shoulder strap.
You can prioritize your belongings and keep them in accordance with easy-access pockets.
FULL-GRAIN COLOMBIAN LEATHER CROSS-BODY MESSENGER BAG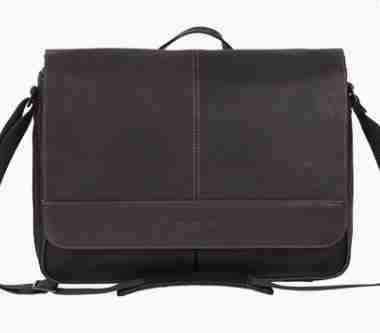 If you are unfamiliar with messenger bags, you can relax because this one is a sure thing.
For the modern traveler, the Kenneth Cole slim leather messenger bag is perfect. The ideal slim "Risky Business." leather messenger bag for the contemporary traveler is elegant.
A padded, movable shoulder strap that extends 60 inches will allow you to travel comfortably.
Featuring a main compartment with a laptop pocket, magnetic closures under the leather flap, and a rear access pocket for your most important business items, this bag is packed with features.
LAPTOP MESSENGER BAG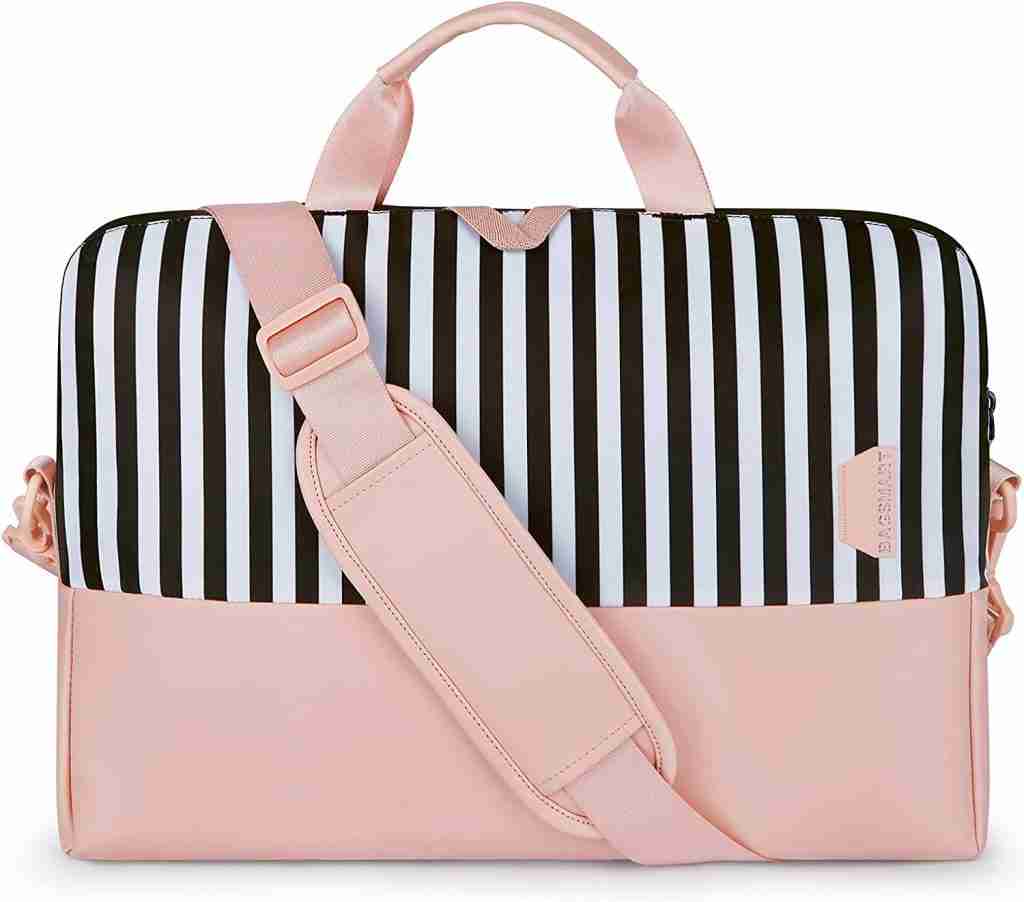 The laptop messenger bag is rectangular shaped with sturdy and durable material.
These bags are made of heavy-duty and water-resistant fabric which can protect your laptop from water or light rain.
It is comfortable and easy to travel with. It has an ample amount of space with multiple compartments or pockets.
It also has a free adjustable strap that goes across the chest, allowing it to be slung over one shoulder and carried easily.  There is also a zipper on its sides to be used.
This laptop messenger bag can be used for business, office, travel, and casual activities and also gives you room to organize your items properly.
 It is extremely useful for carrying any kind of document or important documents. You can even store them in these bags if you want to.
Its capacity is not small. This messenger bag has an excellent texture, its interior is smooth and comfortable, and the weight distribution works perfectly.
If you carry this messenger bag with you everywhere, it will ensure that you don't need any other luggage, as it will be a perfect fit for your laptop and other necessities you need for work.
Below are the best Laptop messenger bags.
ESTARER COMPUTER MESSENGER BAG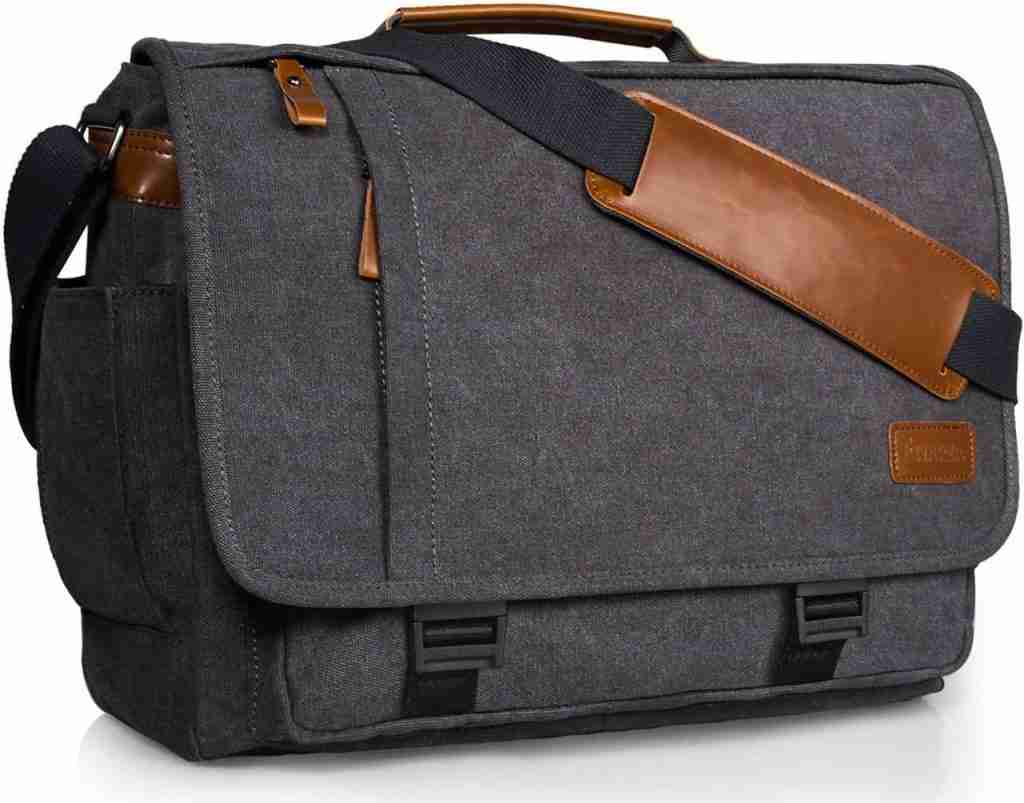 Has room for everything you will need for work.
A useful bag for consistent use; large enough to accommodate laptops, books, drink bottles, and other miscellaneous items without giving a tightly packed feeling.
Exquisite zipper with a strap made entirely of leather. 
Very easy to zip and hardly ever gets stuck. Make sure your phone, wallet, laptop, and other items are secure.
Made from canvas that is strong and water-resistant. Completely shield your laptop and books.
Heavy-duty design rectangle buckle made of solid metal.
Rust-proof and not easily deformed.
LAPTOP CANVAS MESSENGER BAG FOR MEN, WOMEN, AND TRAVEL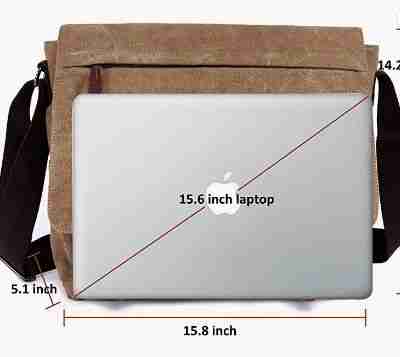 If you need a bag you can bring it on a plane where you can fit in your reading materials, water bottle, and a few other items, in addition to carrying a tablet, folders, and other paperwork.
This bag is just right. It's very durable and it comes with Powerful magnets to secure the front flap.
No compression feel, and adjustable shoulder straps for comfortable wearing.
 It's the ideal messenger bag for work, brief travel, school, and everyday use.
This messenger bag is made of thick, resilient canvas and PU leather. Because it is robust, your laptop and books are completely protected.
Ideal Size: 15.8 x 5.1 x 14.2 Inches; Fits Laptops Up to 15.6 Inches. Your laptop is better protected with a special laptop compartment and telescopic belt.
This bag comes with a large capacity, multiple compartments, and a variety of pockets that fit all of your essential items.
MESSENGER BAGS VS LAPTOP BAG
Messenger bags tend to be quite light and comfortable to carry on a trip, work, or casual activity. It's easy enough to carry one from place to place without them feeling heavy or awkward, and it allows you to take things out of the bag for easy access.
They're also convenient when carrying something bulky, like a book. 
A medium-sized messenger bag is ideal when carrying a hefty book, as they are usually large enough to fit in. It makes it easier to carry everything you need and can hold comfortably in one hand and easily transfer it with another.
A laptop bag on the other hand is best for laptops and devices such as pads and office-related items.
They feel light but strong and allow you to carry everything you need for work. They are also much more durable and make it possible to carry an entire laptop around with ease if needed to keep it safe and secure.
ARE MESSENGER BAGS GOOD FOR SCHOOL?
Yes, messenger bags are good for school, college, or campus life. It provides students with the ease of movement and a convenient way to carry things at all times.   
No matter where you live in the world, this kind of bag will always be useful.  They're simple, reliable, and versatile.
CONCLUSION
Messenger bags have been designed to be accessible for both men and women.  The messenger bag is meant to carry things that can be used while traveling or for everyday activities. 
Today it is widely used by people of all classes and calibers with enormous benefits. 
The Messenger Bag allows you to travel anywhere, go anywhere, and keep everything in your possession safely. We encourage you today, now that you fully understand what a messenger bag is, to take action and purchase one for a friend, husband, or wife.