The question, do brown handbags go with everything, is such that has come up in countless conversations between fashion icons and the answers exchanged in such conversations have differed depending on a whole lot of factors, ranging from preferences to mere Intuitive knowledge.
One might link the above question back to the elementary knowledge we have about colors, neutral colors, and other color-related concepts that help us understand what complementary and contrasting colors are.
I don't want to go into all that because it's going to probably bore you and might end up not answering the questions ringing so loud in your mind.
Table of Contents
HOW TO CHOOSE A HANDBAG COLOR
There are a million ways by which one can choose a handbag color for yourself. In choosing a handbag color that is perfect for everyday use, the first thing that may come to your mind might be to go for your best colors all the time.
As alluring as this might be for you, always going for your best colors will lead to two things, your closet will be filled with one or two colors which might be outfit selective and you will have difficulty matching your outfits with your handbags.
This said, how then should we choose a handbag color? Let's be reminded that although choice is a major factor when it comes to selection, what goes best should not be neglected during selection.
Rearrange your closet

:
The first thing I normally do whenever I am about to go on a shopping spree is to check my closet. I'm sure this would work for you if you've not already been doing that.
Checking your closet entails that you rearranging your dresses, shoes, and your handbags.
The easiest way to do this is to arrange them according to colors, lay them all out and compare them with your existing bag colors. This will help you see what colors you should go for in your next shopping.
Look out for what's missing:
Laying them all out and rearranging them according to their colors will boldly pinpoint the colors that are missing out.
You will probably start having thoughts like, "now I know why I've never worn this yellow gown, if there was a red handbag to complete this gown I would have probably worn it on my first day at work".
Experiment with the existing colors:
My room is my runway and the mirror hanging on the wall is my audience. You could act like me too by deciding to test-run your outfits with existing bag colors.
You could try out the not-too-sure colors and you might be shocked to see that they blend. This is most preferable if you have very limited colors and are in need of an affordable means to spice up your closet.
Colors like purple and blue can suddenly become appealing to you if you've done a test run on them to see if they are complementary.
Check your skin hue:
Consider your skin color when trying to choose colors for your handbag. Also, consider the colors of your shoes and clothes.
If you have more dull colors in your closet, it's advisable to get a bright-colored handbag to bring some life to your closet. You can't be going around in black and grey all year round.
Do not for any reason deviate from comfort:
If very bright colors make you really uncomfortable, then you can go for the moderate. If dull colors make you look older than normal and somewhat boring, then you can go for bright and lively colors.
Whatever the case is, always consider what you feel comfortable wearing. It's not a good idea to be coerced by a seller into choosing a color that you probably may never feel comfortable wearing.
DO BROWN HANDBAGS GO WITH EVERYTHING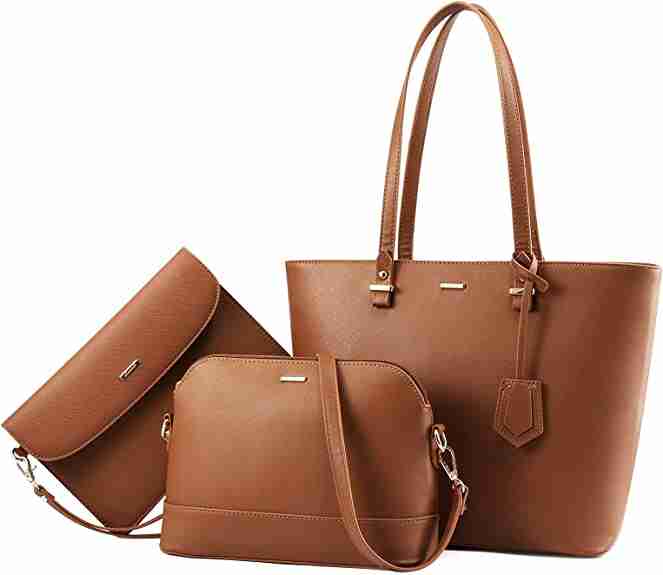 Yes, brown handbags go with everything. Below are the 3 reasons why brown handbags are important and can match everything:
Brown handbags are versatile (can go with any and every outfit and occasion).
A Brown handbag is a neutral color so it can easily complement every other color.
Brown handbags can go with everything because it has an excellent ambiance that speaks calm and serenity, dimming extremely loud outfit.
BLACK OR TAN HANDBAG?
I organized a small poll for about 5 of my friends and the question was, black handbag or tan handbag, which would you rather flex with? There were a lot of varied opinions but one point that struck me was this, black is boring.
Now, is black really boring? Most times, we are met with making heavy decisions regarding what and what not to wear, during these times, the choice of color becomes very intricate.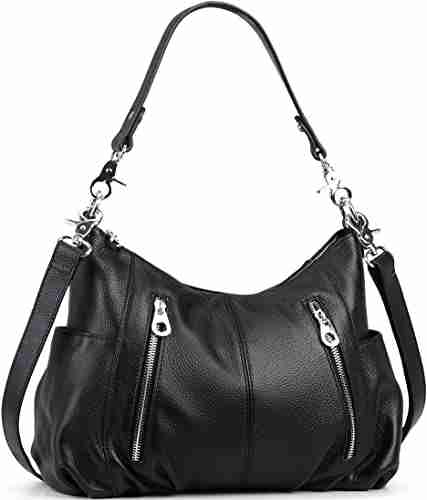 There are colors that are very befitting for some occasions but those same colors when used for other purposes may appear not too appropriate.
Hence, the safest thing will be to grab a safe color. But doing the same thing over and over again can become too boring and the excitement that comes with having to dress up might be lost.
Now, the only way to regain this excitement will be to add some special flare to what we are already used to doing, while still maintaining the standard, cos we can't afford to lose guard especially when it comes to maintaining our poise.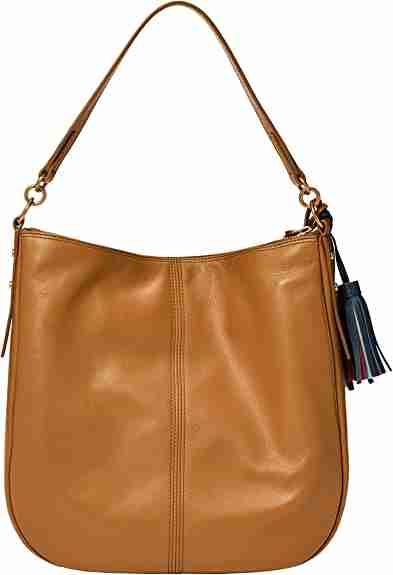 So instead of a black handbag, why not get a brown bag or even a burnt orange bag? You can even get a coffee brown color if dull colors are very appealing to you. But the main focus is trying to be less boring in your dressing.
BAG COLOR THAT GOES WITH EVERYTHING
One bag color that can go with everything is the color white because white is the new normal. Have you ever heard that white is not a color?
Well, if you've not heard it, then now you know. Neutral colors are not in the color wheel because they are not considered actual colors.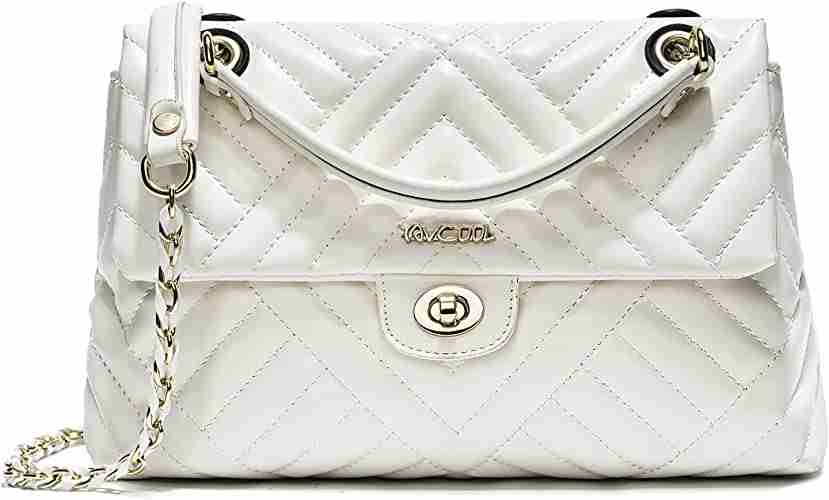 There are some who will argue that black is also a color that goes with everything. Yes, I'm not disputing that fact but speaking on that which is generally known by everyone to me, sounds like a cliche, so let's work with white.
There are different shades of white. We have bags that are pure white, off-white, and even dirty white. Whichever shade of white it is, these bags are bags that you can boldly wear with any outfit without appearing too cliche and boring.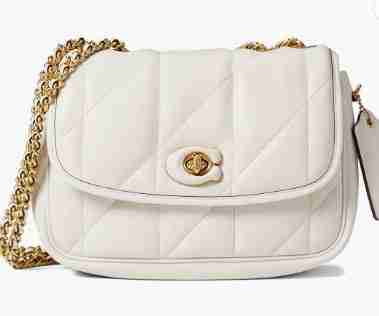 White is generally not appreciated by many probably because it's been accused of getting dirty very easily, but it still remains a beautiful color we can rock with any outfit.
There are handbags that are made of materials that are waterproof and very easy to wash, such bags if in white color can comfortably be used without the fear of any stains.
A sky-blue jacket on a white camisole, with a white sandals and a matching sky-blue pencil skirt, accompanied by a white handbag will give you earn you a good score if your appearance is being rated in an interview. You can check this out.
BAGS THAT GO WITH EVERYTHING
In selecting a bag color, another important metric you have to consider is the type of bag you desire to use knowing that we have various types of handbags. Find below-recommended bag type that can go with various fashion styles or outfits;
Messenger bags:
The lesser the complication of a bag design, the more it blends easily with vast outfits. Messenger bags by design are simple and easy to carry.
They come in a number of suitable colors that makes them quite comfortable to carry regardless of what one is wearing.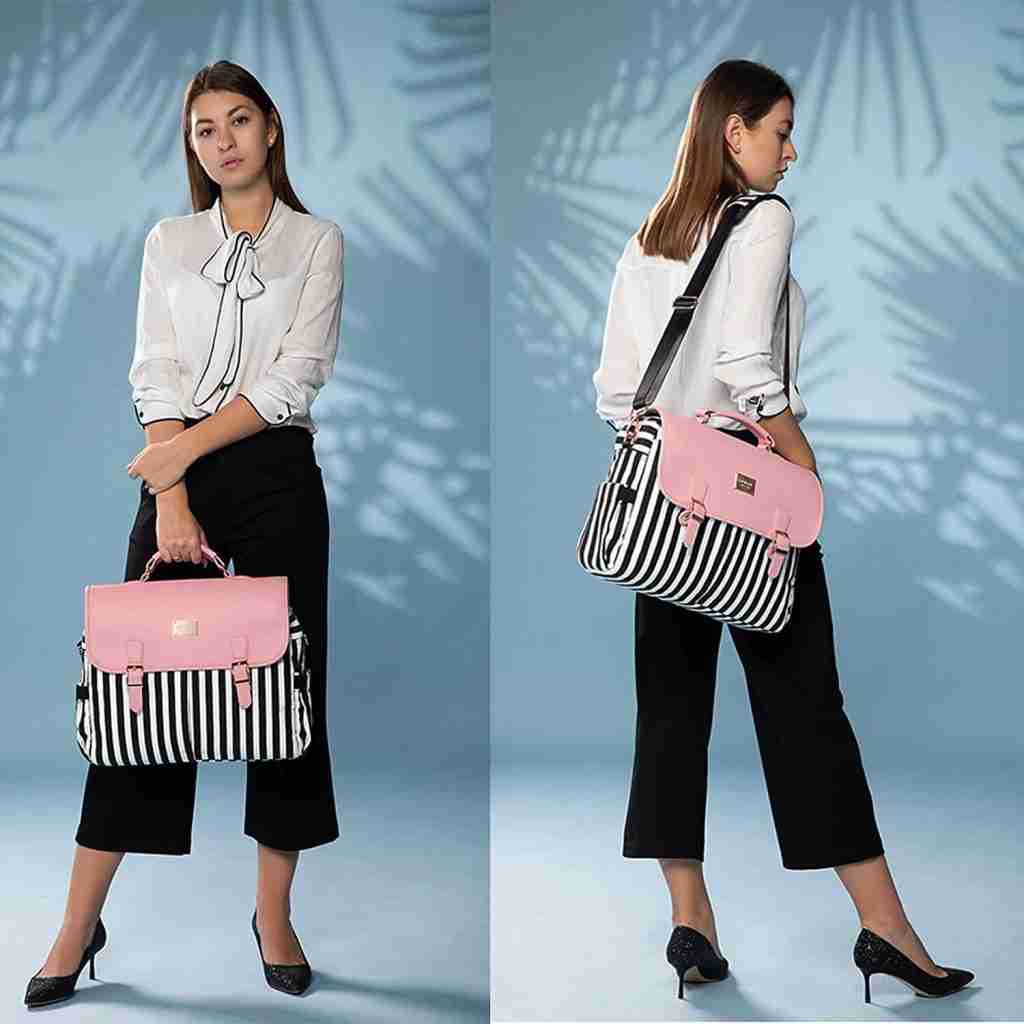 Apart from their design, they come in varying sizes, the smaller messenger bags can be used on very casual outfits whereas the bigger-sized bags can be carried to official gatherings.
A messenger bag is an everyday-use bag that one can easily grab each day without having to empty its content to put in another suitable bag each time there's a change in outfit.
Satchel bags:
Satchel bags are just like messenger bags. In fact, there are satchel messenger bags that can be used on a variety of outfits both for men and women.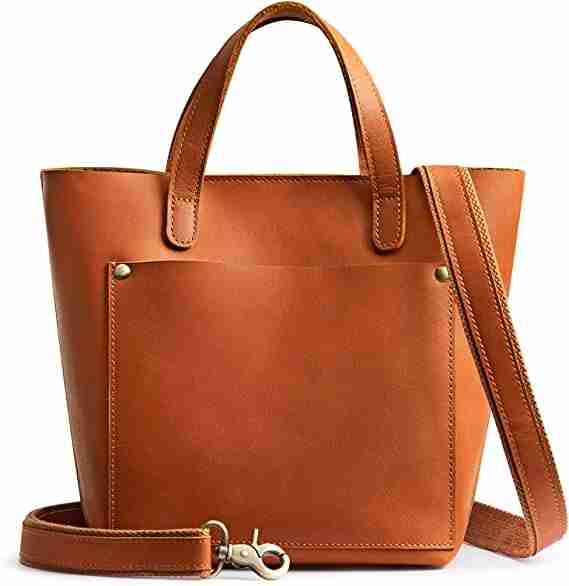 One beautiful thing about this bag design is the fact that it can be used by both the working class and the students alike.
The bag is designed to be sizable enough to contain basic items. Thus, size does not constitute a problem with its usage.
Designer Tote bags: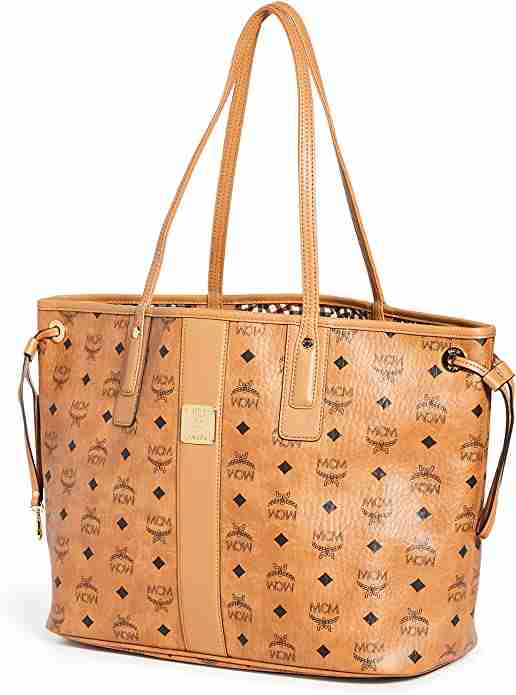 Someone once told me that she doesn't understand why tote bags are designed to look so fancy. According to her, tote bags are market bags.
Well, that can be the case for tote bags, but there are fancy tote bags that can be used for a variety of other purposes apart from grocery shopping.
Shoulder bags:
Wearing a gown, grab a shoulder bag, and on a Denim jacket and pants, grab a shoulder bag, how about if you are dressed for the office?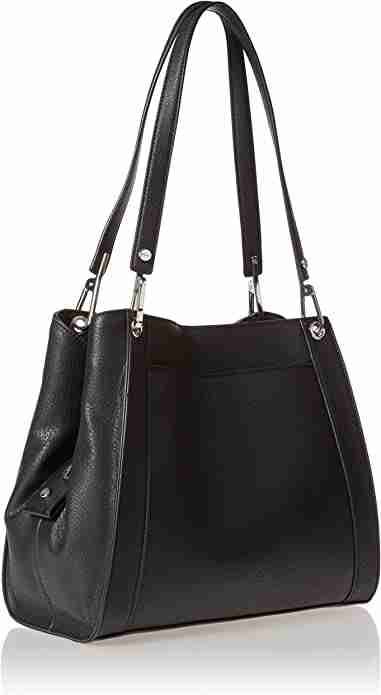 Still, grab a shoulder bag. These bags are plain in their design and can match even the most complicated outfit.
You don't need to strap them on your body or cross them to the left or right. Just hang the bag on your shoulder and you are good to go.
Envelope bags:
These are bags with flaps like envelopes. Most of them come with chain straps that can be worn as crossbody bags or shoulder bags depending on what outfit which style of wearing will best suit.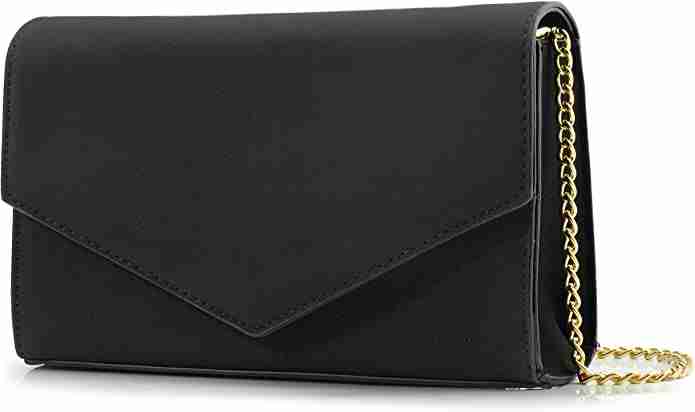 Let's say, you are going for a hangout with friends and you don't want to appear too serious, you can make your look more casual by crossing your envelope bag across your body.
But if you are going for an interview and you don't want to look unserious, that same bag can be worn as a shoulder bag.
Pastel bags:
Pastel bags are versatile bags that can go with virtually everything because of their pale look.
These bags can be designed in a lot of colors but all these colors are usually pale looking and can blend easily with almost any outfit.
Did you know? Not all bags are designed to comfortably go with every outfit. There are times when selecting a bag to go with your outfit becomes a major challenge.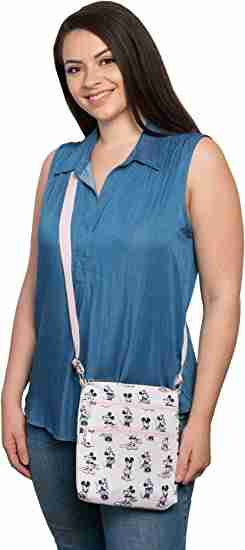 Now, color can be the least reason for this difficulty and the major reason will be the type or design of the bag in question.  You might find yourself discarding about 2 to 3 bags before finally selecting one that you feel goes best with your outfit.
The reason might be your pure instinctive knowledge. You will just realize that a particular bag is the best fit for whatever outfit you have on for reasons you can't pinpoint.
Now, let's assume you are someone who believes in a systematic approach to things and who does not acknowledge instincts and intuitions, you will definitely need a laid down rule on bags that you can comfortably use for all outfits.
HANDBAG COLOR TRENDS 2022
Here is a list of colors that have trended in 2022;
Multi-colored bags as in vintage designer bags.
DOES A BURGUNDY BAG GO WITH EVERYTHING?
Burgundy bags are pale-colored bags and just like every other pale color, can go with virtually everything. I refer to this particular color as a natural color because of the serenity and calmness I feel whenever I see the color.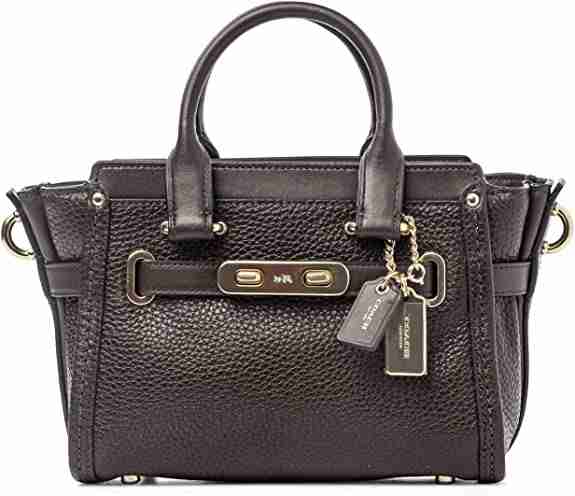 There are some hair colors that are naturally burgundy hued and if this hair color can blend comfortably with the carrier's skin hue and every other outfit, she wears on a daily basis, right from when she was a baby,  till she became a toddler, a teenager, and a graying old woman, then why can't bags with same color go with everything?
HOW TO PAIR BAGS WITH OUTFITS
The legendary guides on how to pair bags with outfits are colors, patterns, and design.  These 3 factors determine which outfit goes with which and the best bags that can be suitable for them.
Complementary colors:
Complementary colors are colors that can go hand in hand with other colors. For example, teal green can go well with a burnt orange bag.
These colors are two warm colors but because they complement each other, they can comfortably be used together in a single appearance.
You can get a black suit with a teal green beaded necklace and matching earrings, with a complementing burnt orange handbag and shoes.
Contrasting Colors:
Opposites attract. If I have a black outfit, the best match to my outfit will not be a complementing black but I would rather go for the opposite of black which is white or any other bright-colored Handbag.
Complementary patterns:
I won't advise you to match patterned outfits with patterned handbags. But if you love stripes and patterns, then you can buy bags that have similar patterns to your favorite outfit.
There are designer brands that produce both bags and wear. Louis Vuitton for example has patterned dresses and patterned bags that can go hand in hand.
When choosing bags that can go with your patterned outfit, getting similar brands that are designed for your outfit to be a central focus in your choice of bag, is an ideal thing to do.
Contrasting patterns:
How about patterns that contrast? Slanted stripes to the left as a shirt can be complemented with slanted stripes to the right as a crossbody bag.
Design:
Your bag design will determine what to wear it with. There are bags best used for cocktails and dinners, and there is also a specie of bags that are for the classroom and the school environment, just as we have the office bags.
In the same way, you select your outfit for the occasion and scan your closet to select the bag that best matches the outfit you've chosen for the occasion.
Cocktail gowns for instance are best worn with clutches or pouches. Just as jeans and a shirt, which is a back-to-school outfit best worn with satchel bags.
DOES A BLACK BAG GO WITH EVERYTHING?
Black handbags go with everything including black itself. This is because, just like white, black is not considered an actual color and it's assumed to be a combo of all the colors in the world.
By design, black hides flaws because of its paleness and lack of too many details. Hence repeating the same bag over every single one of your outfits will barely be noticed.
I've seen a friend who usually took her black tote bag to work, even though it was designed to be a shopping bag. She will put her laptop in the tote bag and hold it by its handles.
I never really noticed until she pointed out to me that ever since her favorite bag became too worn out, she had been using the tote bag as a substitute because of its size, and only then did I actually notice. That's the power of black.
WHAT IS THE MOST VERSATILE HANDBAG COLOR?
Black is the most versatile handbag color, followed by white and a number of other tanned bags, like brown.
If you are making a short travel and you are not trying to carry a lot of baggage. You can comfortably go in black shoes and a black handbag.
This way, it's easier to use the same bag and shoes for all your outfits and no one will ever notice.
WHAT IS A MORE VERSATILE BLACK OR BROWN BAG?
Most people will say black is more versatile but I'll say brown. Now the question is why?
Most black bags are stereotypical in design and are either shoulder bags or satchel bags.
Brown bags on the other hand are more fashionable and can be appreciated by both the old and the young.
This is because, the color, although it's a dull and neutral color has a special kind of spark that endears it to people.
Those who are color-blind can comfortably hang around with brown bags. For me, since, black is versatile and brown is also versatile, but a bit less boring than black, why should I go for black?
DO BROWN PURSES GO WITH EVERYTHING?
Brown purses go with everything. It's a shock to realize what colors can do to bags regardless of the outfit they are worn with.
You can comfortably carry a brown to class and no extra stares would be attracted. The only challenge you might face will be the size of the purse in relation to the items you need to take to school.
So yes, black purses can go with everything but the size of the purse might hinder you from carrying it everywhere.
CONCLUSION
It's very true that the design of a bag can determine if that bag will be worn on different other outfits. It is also through that colors are a major thing to consider when selecting a bag that can go with your outfit.
However, the point is an understanding of how to merge different colors with different outfits will give you an edge over someone who has no idea how to combine colors that match.