How to choose a handbag for everyday use shouldn't be rocket science. Many have propounded some rules or hints on what to look out for when selecting an everyday-use bag.
However, I would love to re-instate that 'fancy' should be the least of our worries when selecting a bag that we can use every day.
As simple as the above statement may sound, it's still important to re-emphasize that the initial motive behind the innovation of bags was to devise a means by which large, mini, and medium-sized items can be transported from one place to another with ease.
Bags were invented as a human support system and have served their cause in assisting humans in the transporting of large and small items from time immemorial till now.
Table of Contents
HOW TO CHOOSE A HANDBAG COLOR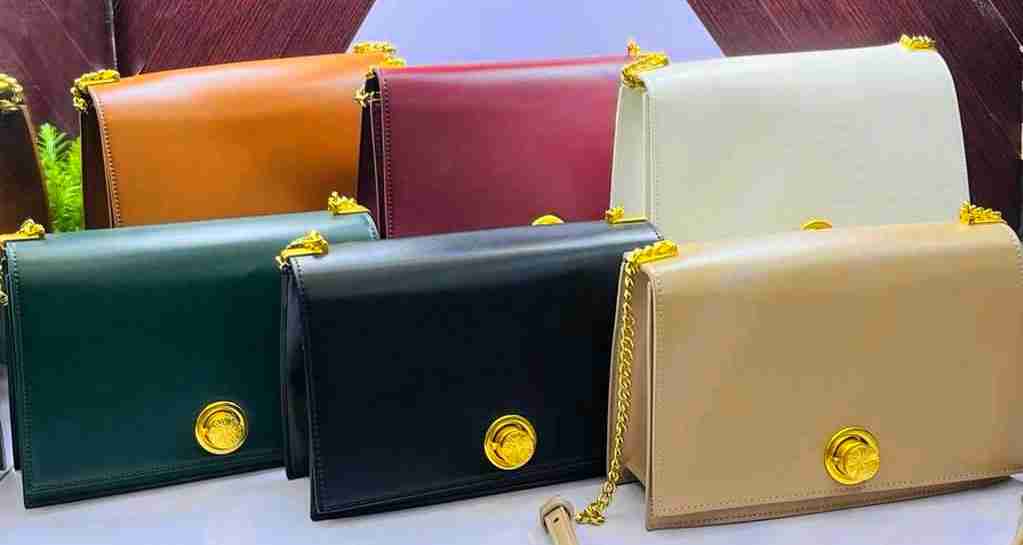 Choosing a handbag color depends on so many factors. The most important of all is your choice as a consumer. Preferences vary. What A likes may be a total NO for B.
However, I've arranged some basic things to look out for when choosing a handbag color.
Let's see what I have called the '5 Big Checks'.
Check your closet

:
The array of colors in your closet should to a great extent, determine your choice of color. Most people love to get colors that will complement the already existing colors in their closet.
Checking your closet is hinged on two things; Check your closet to see the colors of outfits so as to decide on the complementary handbag colors to buy.
I went for a small shopping with a friend, she wanted 'Red' and the exact shade of red she was looking for was a bit scarce.
Disappointed, she refused to get another color despite how the seller pitched and marketed to her.
When I asked her why she refused to get the available colors, her explanation was simple, "I've got a cream gown that I would love to wear for an occasion and I felt Auburn would be the best fit".
Check your closet to know the handbag colors you have so that your decision on the colors of handbags to buy can be guided.
You won't want to open your closet after you've purchased numerous bags just to see that yellow is the only color therein.
ARE BACKPACKS BETTER THAN HANDBAGS
Check your skin hue

:
Your skin color can determine your choice of colors in terms of outfits and even accessories. Dark skin will be best complemented with a bright-colored handbag whereas fair skin will be best complemented with a dull or nude-colored handbag.
However, dark-skinned ladies can also go for nude and dull colors and vice versa. I used to have a friend in high school. She's an albino and pink was her favorite color.
Check the trends

:
Keeping up with trends is an intricate aspect of every young woman. You won't want to be seen carrying bags that were in vogue 20 years ago.
There are still vintage colors that have been refurbished to look modern.
But whenever you are uncertain about the colors to choose because you don't want to appear old-fashioned, please check the trends for the year.
Check your personality

:
Your personality matters in not just your relationship with others but also in your choice of appearance. Let's see this short story below;
Jasmine is an introverted woman. She likes to recline to herself at all times. It's Thanksgiving and her fiance is inviting her over to come to see his entire family.
Her Fiance is Javier. They are known for their loudness. Javier's father owns a car repair shop, his mum is a chef, and Javier's siblings are 5 grown men.
They all have wives and kids and there's no doubt that the gathering is going to be a big one.
Jasmine has been thinking of how she will cope with all these people during Thanksgiving.
Of course, Javier has reassured her countless times that his family is fun to be with and she'll definitely be fond of Ralph's wife. Ralph is Javier's youngest brother.
Now, do you think Jasmine will feel comfortable wearing a pink dress with a yellow bag? I believe you already know the answer to that question.
She'll definitely go for anything that can make her stay hidden if there's anything like that.
Check out for universality

:
Last but not least big check is universality.
Always go for colors that can easily blend with anything.
This becomes crucial if your finances cannot cater to too many bags. Colors like brown, black, grey, and green should be your first option, especially if you have too many bright colors in your closet.
HOW TO CHOOSE A HANDBAG FOR EVERYDAY USE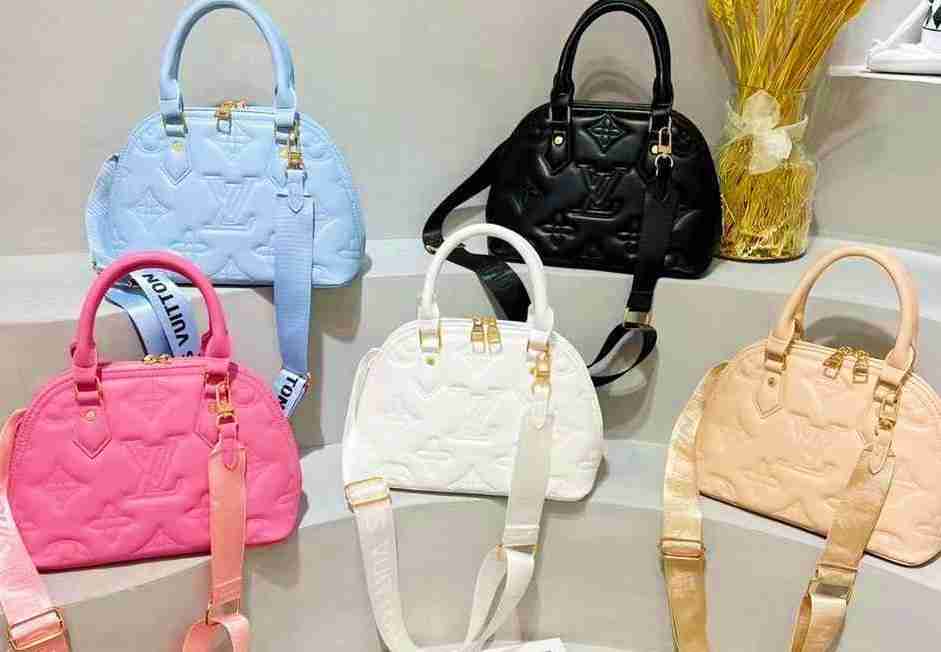 Selecting an everyday-use bag is quite simple. Here are the 2 secrets that will guide you on how to choose a handbag that is suitable for everyday use:
The handbag mustn't be too flashy.
The handbag must be durable (material)
All of these are important because flashy bags which are normally characterized by bright colors are prone to hamper our choice of dressing on a daily basis and Leather bags are more durable and can withstand harsh weather.
WHAT TO LOOK OUT FOR WHEN BUYING A HANDBAG
Beauty is secondary when trying to gauge what makes a good handbag. A good handbag recommended for every woman to own is determined by the purpose it serves and how long it can last while serving this purpose.
It's also important to explain that a good handbag is determined by a number of factors. Some of which I will explain below.
Quality: Bags of superior quality are more valuable than bags of inferior quality. It's also economically wiser to go for bags of superior quality. This is because they are more durable than their counterpart.
It's better to spend a huge amount of money to get a bag with a 2-year warranty than to spend lesser amounts to get 10 bags that will peel or tear in 3 months.
Durability: Look out for materials that can withstand all weather. Frail-looking bags are prone to tear during very harsh weather.
There are materials that can peel easily once water touches them. Do a study on your routine, and understand where you normally visit before going out with some bags.
For bags that can peel once touched by water, refrain from visiting the beach or the pool with such bags.
Color: Look out for colors that complement your regular outfits. Look out for colors that are less selective. Avoid colors that can get dirty easily. Always blend your closet with both bright and dull colors.
Size: Go for sizes that can contain your basic day-to-day items. You won't want to buy a purse that can't even carry your cell phone.
Beauty: Beauty is worth beholding. Beautiful bags are catchy and attractive. Bags even though they are used for the carrying of items are also beauty adornments.
Why get an ugly-looking bag because you are more concerned with functionality when you can get a beautiful bag that can still serve its purpose?
CASUAL HANDBAGS FOR EVERYDAY USE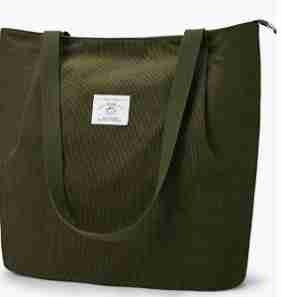 Casual handbags for everyday use are like rescue bags that can be used for every occasion. Have you ever wondered why you repeat bags more than you repeat clothes?
This is because there is an attachment we give to bags especially if they have proven faithful in serving our daily needs. I can comfortably carry a particular bag for a week without flinching.
Most times, we tend to leave our items permanently in a particular bag. This is because that bag has become our 'go-to' bag.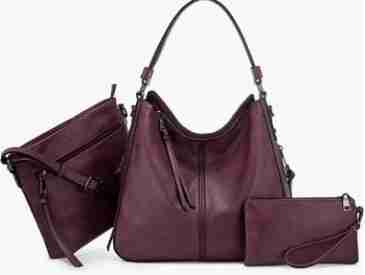 When trying to convert a bag to an everyday-use bag, an important factor to consider is comfort.
Bags that have been reclined for everyday use bags must be comfortable enough to be carried around. The material used in the production of these bags must be comfortable for your skin.
Avoid materials that can be allergic to your skin. Examples of such materials are nylon, rubber, and spandex.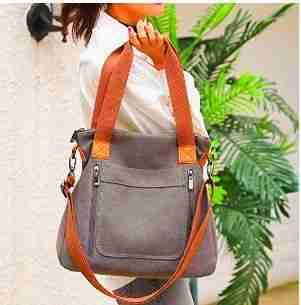 Wool bags have a fluffy feel to them. However, their handles if not properly padded can be discomforting.
Leather bags on the other hand have broader handles that can cause minimal discomfort when slung on the shoulder. Shoulder messenger bags are bags that can easily be converted to everyday-use bags.
HOW BIG SHOULD AN EVERYDAY BAG BE?
Sizable enough to contain basic items that can easily be carried around on a daily basis. An everyday bag should not be a purse with a handle.
Everyday bags for students should be sizable enough to contain notebooks and textbooks as well.
Imagine carrying a tiny handbag with an extra tote bag where all the items that you would be needing for the day are kept. To me, the aim of the handbag will be defeated by doing so.
HOW TO CHOOSE HANDBAG SIZE
When choosing a handbag size, it's always important to do a needs assessment as this will guide you on the choice to make.
A needs assessment will help you understand what you need a particular bag for. Understanding what you need the bag for on the other hand will give you an inkling of the items you would be putting inside the bag on a daily basis.
Let's say you own a wig-making factory but you work from home on weekends.
Transporting some crucial items like hair, net, needles, etc. will require that you use varying bag sizes.
On days when all you need to take home are, a few needles, hair nets, Combs, brushes, and other items, you would be needing a smaller bag, especially for the needles.
This is because large bags can swallow up tiny items and make them difficult to find.
However, on other days when you will be taking home, larger items like dryers, Rollers, and Stretchers, it will be best to take a large bag that can contain these items.
7 FASHION TIPS FOR BAGS
Handbags complete your outfit as a woman. They bring out the best of all outfits. Very fashionable bags can make an outstanding fashion statement even when worn with seemingly casual outfits.
Your body size or shape should be enhanced by your choice of bags. Small-looking women should go for sizes that can add weight to their body mass index. The reverse should be the case for big-looking women.
Always look out for complementary colors. Color rioting should be minimized except for cases where this is very intentional.
Learn the principles of dressing for the occasion. Dress smartly for every occasion with bags that match.
Avoid dirty-looking colors as this can pass the wrong information across to people who may not understand.
Decide how you want to look before dressing. Knowing what or who you want to look like will help you tailor your choice of outfit and a handbag that can match your desired look.
Wear your backpack with Jeans.
It's not compulsory to match your shoe color with your bag.
HOW TO CHOOSE A PURSE
How to choose a purse is simple. Always look out for the functionality of the purse in relation to your intent. If you need a purse for fashion purposes, the first thing that should come to mind should be the beauty of the purse.
However, if you need a purse because you will need an easy way to carry your ATM card, cellphone, cash, and eyeglass cases, then size should come to mind when choosing a purse.
PRACTICAL HANDBAGS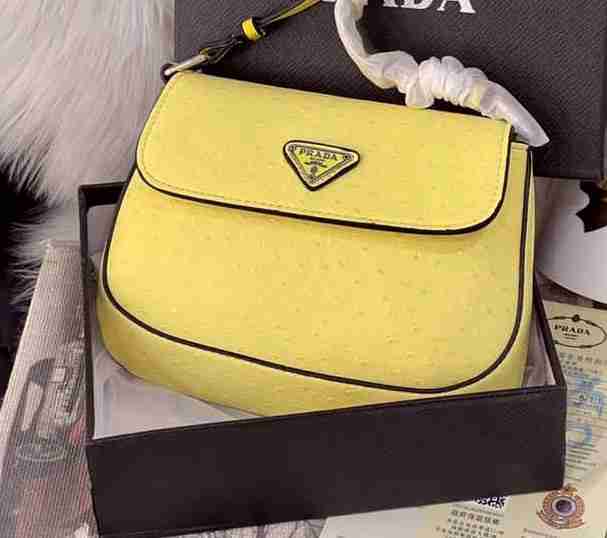 Practical bags in layman's words mean bags that can get a lot of use. They are bags that are more likely to be used more often than others.
Tote bags, Bucket bags, Messenger bags, clutches, envelope purses, and wristlets are examples of practical bags.
Below are the top 5 brands that have trended in 2022:
CONCLUSION
Bags are essential for women. Most dresses have been designed without pockets, making it mandatory to carry around bags.
Always pay the same level of attention you pay to your outfit and the shoes on your bags. A well-dressed woman should not be seen with the wrong choice of bag.