The majority of men and women ask, "What color messenger bag should I get?" They are especially concerned about this because choosing a messenger bag might be challenging when it comes to color.
When it comes to both male and female fashion, messenger bags are fantastic.
They have been around for a while, but in the 21st century, their use and necessity have increased dramatically. Using messenger bags is enjoyable due to their distinctive and special qualities.
Furthermore, choosing the perfect messenger bag size is as crucial as choosing the perfect messenger bag color, but I have addressed this question in another piece.
In this post, we'll go into more detail about the color controversy as it relates to messenger bags.
Table of Contents
WHAT COLOR MESSENGER BAG SHOULD I GET?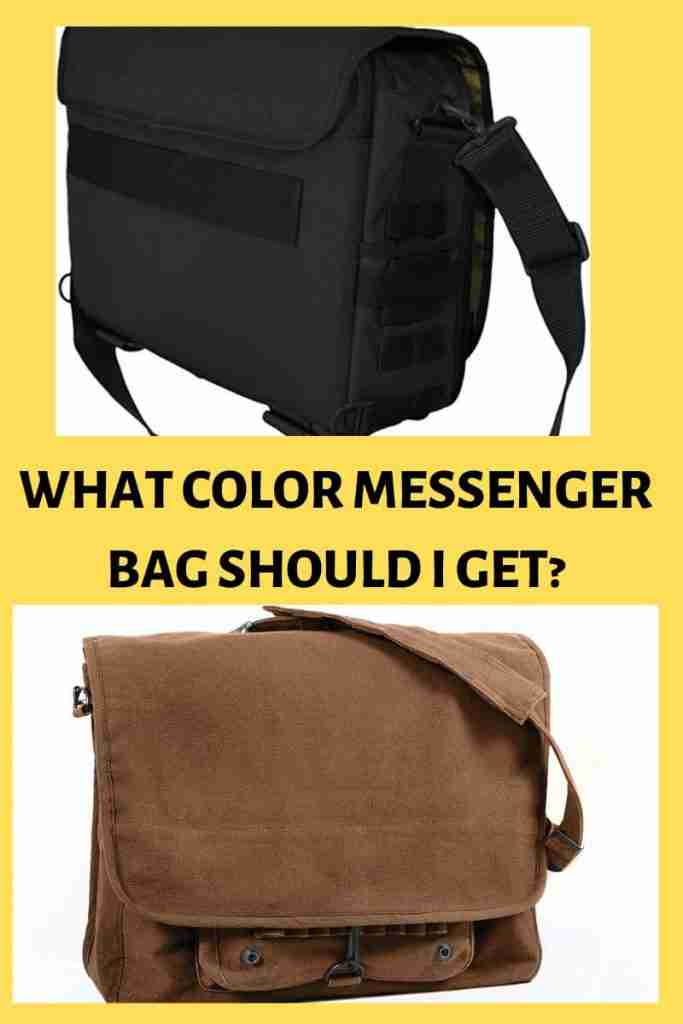 The best messenger bag colors to get for both men and women are black and brown because they go with almost any attire.
Skin tone should be taken into account when selecting a messenger bag based only on color.
Darker hues that compliment her attire, such as brown, black, and occasionally red, should be chosen by a woman with light skin.
On the other hand, a woman with dark skin tones should choose bolder hues like red, lemon, or green.
It's crucial to understand that picking a messenger bag depends on your preference.
HOW ARE YOU SUPPOSED TO WEAR A MESSENGER BAG
The crossbody style is the most comfortable method to carry or wear a messenger bag. In this manner, the straps cross your body as they descend to your hip.
WHICH SIDE SHOULD THE MESSENGER BAG BE ON?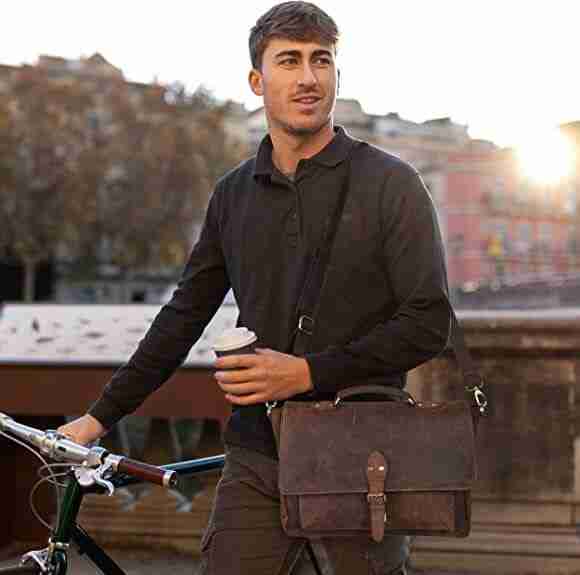 On your left side, slightly above the hip, should be where your messenger bag should be placed. This makes carrying and gaining access easier.
ARE MESSENGER BAGS FEMININE?
While not particularly feminine, messenger bags are unisex. Given that it is typically used by both men and women, it means that a woman can occasionally wear a messenger bag designed for a man.
IS A MESSENGER BAG FORMAL?
Messenger bags are less formal. But occasionally used in a formal setting or manner. Unlike other backpack designs, the messenger bag is distinctive. 
LEATHER MESSENGER BAG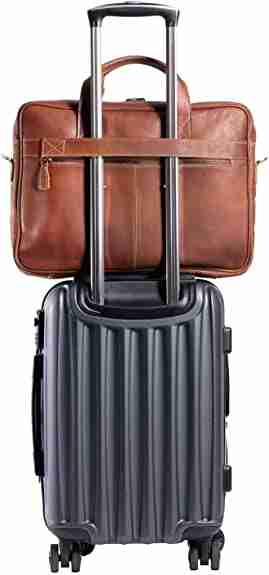 Made of canvas and real leather, leather messenger bags are a special type. The majority of these bags feature fantastic vintage designs that complement both masculine and female fashion tastes.
They are strong and function as a multipurpose bag while maintaining their adaptability.
They last a long time and offer excellent value.
ARE MESSENGER BAGS IN STYLE?
Yes, messenger bags are in style for both men and women, messenger bags are a popular fashion accessory. In virtue of their longevity and adaptability, they remain fashionable.
HOW TO WEAR A MESSENGER BAG WITH A SUIT
The following are the two ideal pairings for a messenger bag with a suit:
First, over your shoulder
WHAT SIZE MESSENGER BAG SHOULD I GET?
Size is a crucial consideration when it comes to messenger bags. For optimal storage and portability, use a medium-sized messenger bag.
Furthermore, the size of a messenger bag is a matter of personal preference.
The majority of people prefer a large messenger bag to perfectly fit their items, such as a laptop and other bulky items.
HOW TO MAKE A MESSENGER BAG MORE COMFORTABLE
The most comfortable way to carry a messenger bag is across your body or over your shoulder.
To enable balance, you must choose the option that seems most comfortable to you.
If the straps are too long or too short, they can be adjusted.
This makes it easier for the messenger bag to fit comfortably across your body or on your shoulders.
BEST MESSENGER BAGS FOR MEN
Men with bigger, more muscular frames can also use messenger bags. This backpack-style bag is quite fashionable and can be used for both school and work-related tasks.
It is practical and handy, and it should let you transport your laptop and other necessities.
However, this bag will also give you a polished appearance. You might require something similar if you are traveling for business-related matters.
It makes it simpler to access your items when needed or during working hours, which may be helpful while moving around.
Over time, guys have started to favor this bag more and more. Some people purchase them for their use or to utilize on other occasions.
18-INCH MEN'S LEATHER BRIEFCASE LAPTOP MESSENGER BAG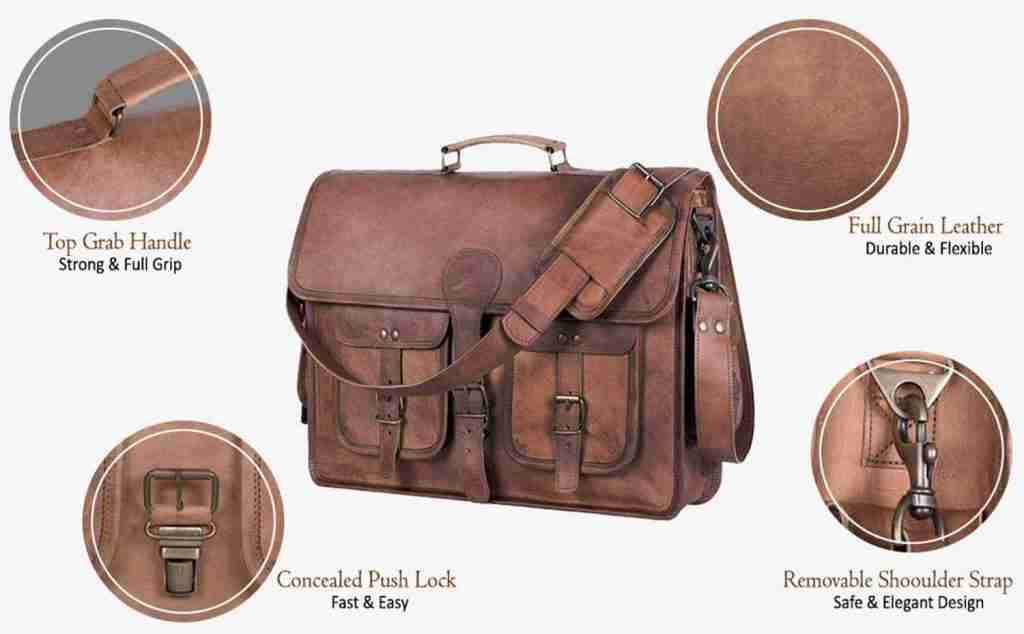 One excellent messenger bag is the KPL 18 INCH Leather Briefcase Laptop Messenger bag.
This well-made bag offers enough room for all of your necessary belongings.
The messenger bag also features a handy, detachable, and adjustable strap that allows for easy shoulder carrying.
The bag would be appropriate for both casual outings and formal business meetings as well as for college studies.
This leather is thin but strong, and it naturally gets softer and darker with time.
MEN 15.6 INCH CANVAS MESSENGER LAPTOP BAG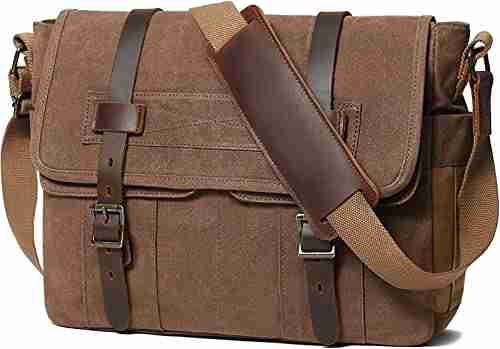 Another great bag is the Messenger Bag for Men the 15.6 Inch Canvas Laptop Computer Bag Leather Briefcase.
This bag is waterproof and sturdy. It is a spacious and well-organized bag with enough room to carry all your things.
The men's satchel bags have a low profile grab handle for simple lifting and can be hung from a motorcycle or bicycle as a handle.
It is a messenger bag that is appropriate for use for school, college, job, travel, and overnight. 
It is highly recommended.
VERTICAL MESSENGER BAG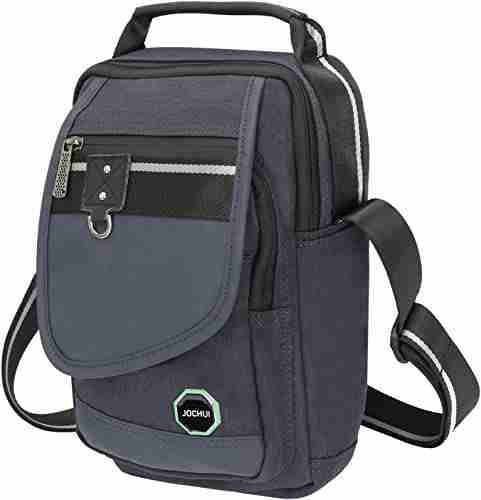 The vertical messenger bag is distinctive and made of strong materials. For both men and women, there is this bag.
The design of this shoulder bag with one strap is distinctive. They are portable, lightweight, and adaptable.
This bag works well for both indoor and outdoor activities, such as everyday carrying EDC, travel, camping, hiking, hunting, sports, carrying school supplies, carrying tools, etc.