My first gift as a teenager was a handbag, and no, I had no idea what kind of bag it was.
Oh, yes, I was always carrying that purse. It felt like an extension of myself. It was a satchel handbag back then, and I never knew.
If you're wondering what a satchel handbag is, I've written an article to explain it. Check the link.
Yes, you would like a bag for the fresh season and you have noticed a lot of satchel bags around and cannot seem to figure out a good way to carry/wear them, and you're asking how to wear a satchel right?
I'll show you how in this article so you can rock your satchel in your unique style!
Table of Contents
WHAT IS A SATCHEL PURSE?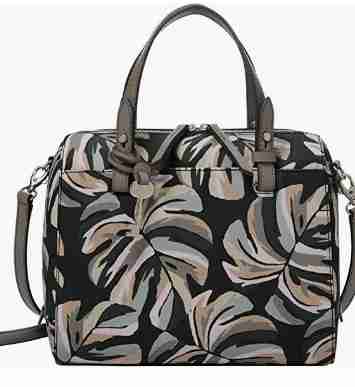 Before I talk about what a Satchel Purse is, let me make you understand first that Satchels come in various designs and shapes. Some in form of a handbag, messenger bag, shoulder bag, and purse.
So, a Satchel purse is a cute small leather bag where you put in all your personal effects such as a cell phone with hands-free set in a small pouch, a hand wipe (1-2), a Pen, and a small notepad, a sunglass with the case, a Touch-up makeup bag with one lip balm/lipstick, nail file, powder, etc.
If you have medical needs, you could add and also tiny feminine products.
HOW TO WEAR A SATCHEL?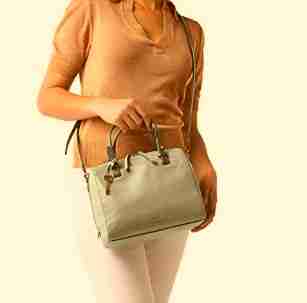 A satchel bag can be worn in 2 or 3 ways depending on the design, shape, and size of the bag. The ways are below:
A Satchel bag is often worn across the shoulder, and the strap is often worn so that it diagonally crosses the body, distributes weight, and hangs on the opposite side of the hip.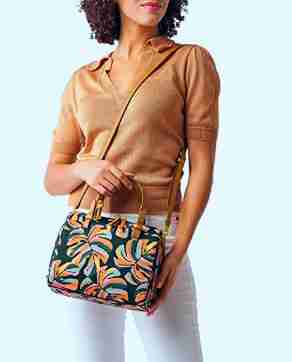 Secondly, if the satchel bag has a small handle, it can be held by the hand or across the arm.
HOW TO WEAR A WOMAN'S SATCHEL BAG?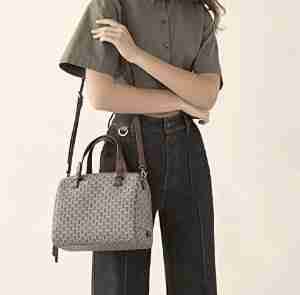 This should be worn diagonally across the body for the best experience!
IS A SATCHEL A MAN'S PURSE?
Yes, a satchel can perfectly pass for a manly purse because a satchel isn't only made for Ladies. Secondly, the satchel comes in various shapes and designs in which you can store every item that you'll need throughout the day.
In addition, most satchel purse is built from handcrafted leather or a high-quality fabric which makes them a go-to bag for your work and play effects!
HOW DO YOU WEAR A SMALL SATCHEL?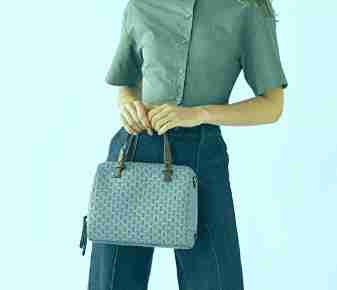 You can wear a small satchel by holding the bag with your hands, over your shoulders, or around your chest region facing the front.
HOW TO WEAR A SHOULDER BAG?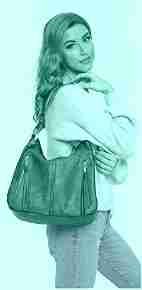 Simply put, a shoulder bag can be worn in two ways:
Worn diagonally with the long strap allowing you to spread the weight, making you look classy, simple, and smart.
Hung on your shoulder, dropping down to your waist for easy access to the bottom of the bag.
While the shoulder sling bag can be worn diagonally on the shoulder resting on the chest or on the waist depending on the design of the shoulder sling bag.
In addition, because of the durability and the capacity of a shoulder bag, it's a long strap, different sections, and sometimes multiple zippers for keeping personal effects, etc. women love to wear it!
Furthermore, it is good to always consider your body type before choosing a shoulder bag. Also, allow the occasion determines the type of shoulder bag to carry.  A shoulder bag works for either a casual or a formal occasion: Classic or Briefcase style goes.
I will advise you to carry something lightweight in order not to hurt your shoulder and whatever the case, always alternate the weight on your shoulders to take off the pressure.
To look classy, I recommend a canvas shoulder bag for a jean, t-shirts, and cargo works.
Go for a neutral color that is versatile for any outfit! Black, Brown, and Grey work!
Finally, with shoulder bags, a professional look happens when you carry the bag by its handles (take the shoulder strap off) or wear it to the side.
HOW TO WEAR A MAN'S BAG?
There are different types of men's bags. There are various ways to wear each one of them. Check out this article on:
What do you call a man's purse and what is a messenger bag used for?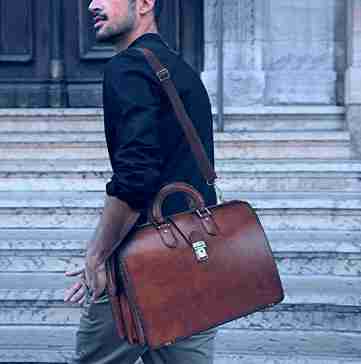 If you are the Briefcase type, you should hold the messenger bag firmly in one hand while wearing a smart suit. Sit it when you're not carrying it.
The Backpack:
 If you are a backpack man, always keep the straps of your bag long and loose and wear both straps of your backpack for style and comfort.
The Bumbag: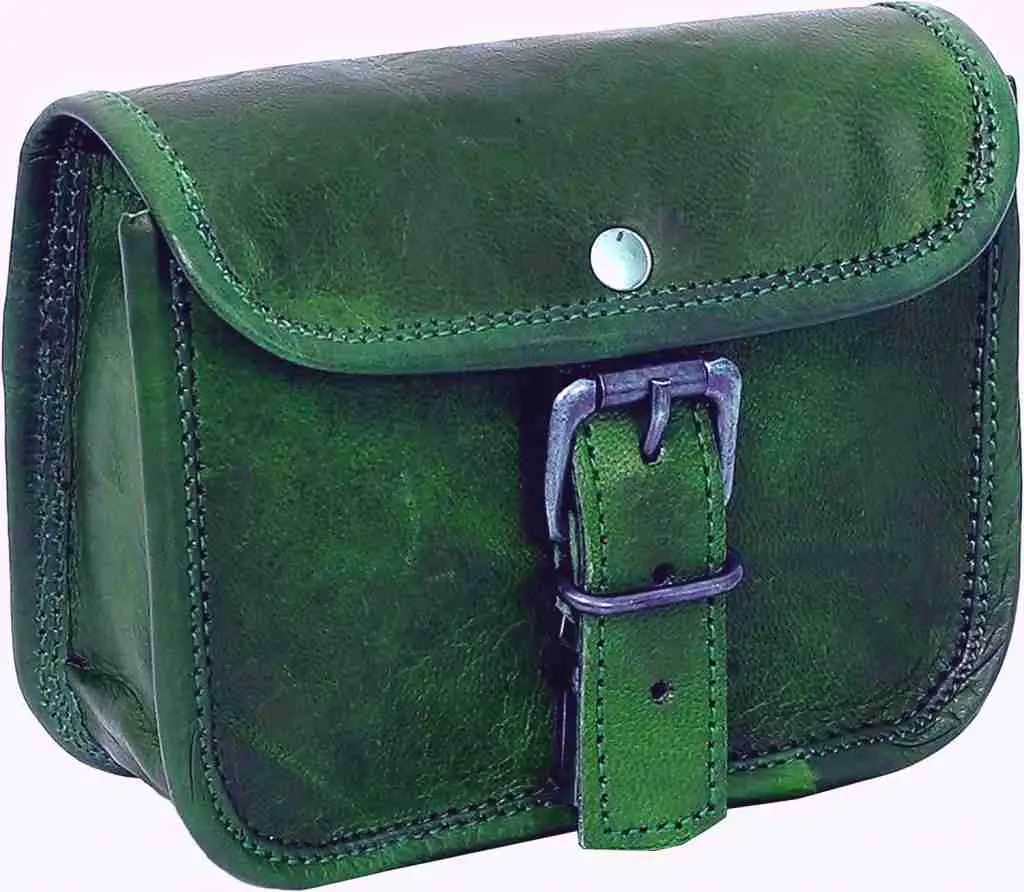 If you are a Bumbag type, you can wear it on your waist hanging on your Jeans, or like Matthew and Kanye; slightly off-center over a pair of pale chinos and not forgetting your sunglasses too!
Most Bumbags are of minimalist design, comfortable to carry, and have enough place for carrying up your cell phone, notepad, goggles, books, keys, pens, cards, flashlight, gloves, chargers, and power bank.
The Satchel:
If you are a satchel man, you can hang it low over one shoulder. Uniquely for a man who is not a postman nor a schoolboy, you don't have to hang it across the body.
The Holdall: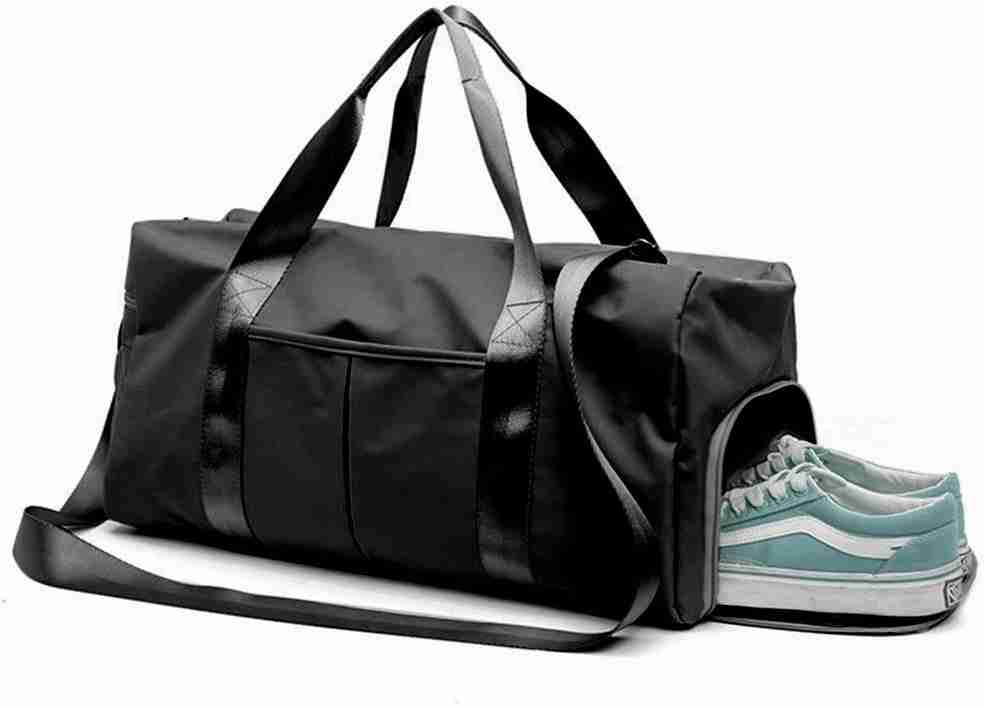 The Holdall as the name implies is a large man bag that holds all!
This can go for the too-rich rapper look, you can hold an oversized holdall by both handles.
HOW TO WEAR A SMALL MAN'S BAG?
In case the man bag you own is small in size, you can carry it by hanging it low over one shoulder or across your body resting on your chest if it has an adjustable strap.
A small man's bag will definitely go with chinos and sunglass!
WHAT TO PUT IN A MESSENGER BAG?
There are different valuable items you can put in a messenger bag. Some of these items are:
1. Phone, Tablet, or e-Reader
2. Headphones
3. Camera + Gear
4. Hand Sanitizer
5. Snacks
6. Water Bottle
7. Sunglasses
8. Portable Charger. Etc.
Check out my article on how to wear a messenger bag for more information on what to put in a messenger bag and how to properly arrange them.
HOW TO WEAR A MESSENGER BAG LIKE A BACKPACK?
The best way how to wear a messenger bag like a backpack is to wear it diagonally to distribute weight.
You can also keep the straps of the messenger bag long and loose but in a way, you're most comfortable.
In addition, to look fit in your messenger bag always check your body size and the occasion you are attending: casual or formal.
CONCLUSION
It's been a journey of how to wear a Satchel bag and I'm sure you've found this article useful.
Sharing is caring! Let's go!