Sling bags have been known for various uses and purposes.
Made for men and women with different needs and wants. it is less hard on the shoulder and is used to carry smaller items.
 But, are sling bags good for hiking; however, most of these are simply for convenience. The bags were not designed for carrying large objects. 
They are meant to hold small things, which makes them more versatile and because of this, the majority of sling bags are worn at the front or back.
They can be made to fit over a person's back or they can be slung over one shoulder in a way that allows them to rest easy as they walk and not bump into anything. 
Table of Contents
SHOULDER SLING BAG
A shoulder sling bag is a type of sling bag that is big and spacious enough to carry items needed. It is lightweight with a cross-body design to it.
The strap is adjustable, so people can adjust its size to fit their bodies.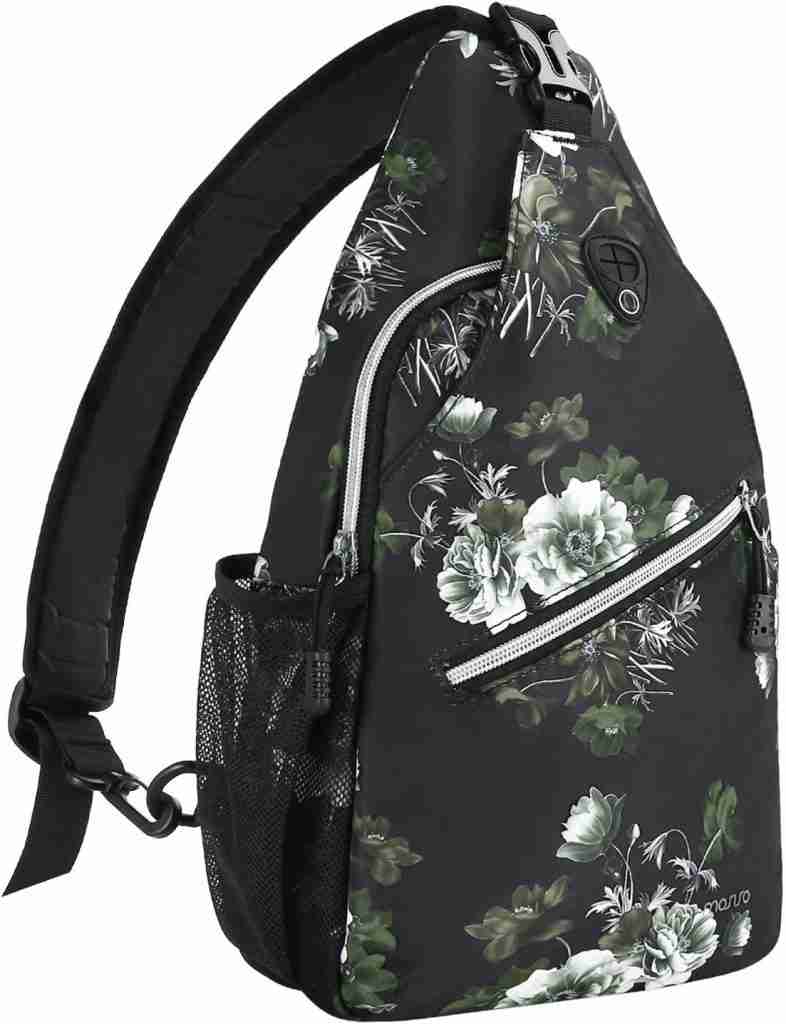 It's designed for easy carrying with minimal strain on the body. It's also designed to be light and comfortable. 
It has a good grip on the fabric and allows movement easily in it when needed and is not restricted. 
The bag is also useful for a variety of purposes. Most importantly, it will keep any important documents or items safely inside. 
ARE SLING BAGS GOOD FOR HIKING?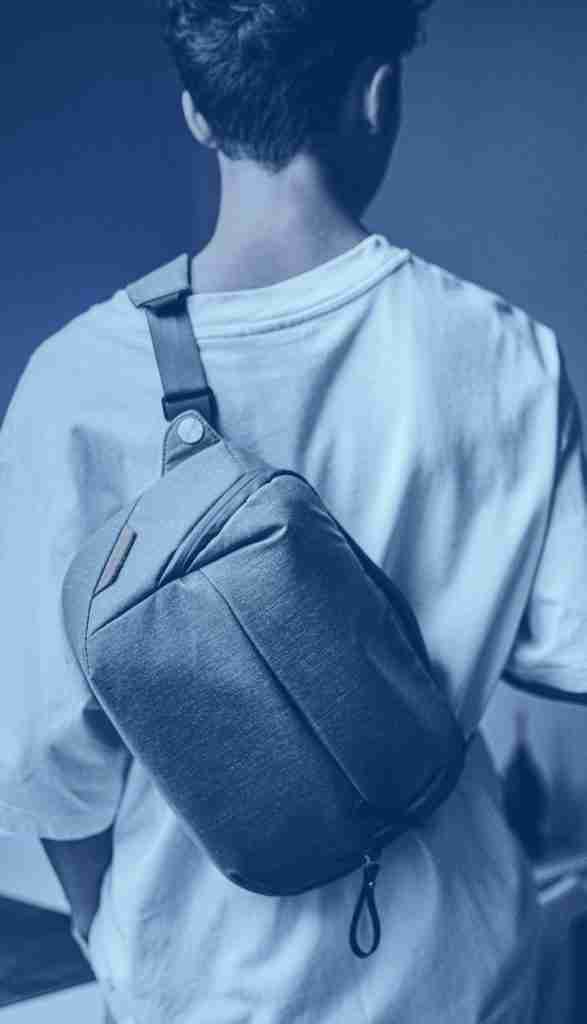 Certainly Yes!! Sling bags are good for hiking and other outdoor sports like jogging, the gym, and cycling because they are comfortable to wear, lightweight, and keep your hands free while you enjoy your adventure.
Another reason we recommend sling bags for hiking is that they come in different shapes, designs, and sizes having various compartments that hold your valuable items.
Slings bags come with adjustable straps preventing back pain as you can easily adjust the bag from your shoulder to your chest region.
HIKING SLING BAGS
Hiking sling bags are of various types made of high-density canvas with adjustable straps that let you wear them around your waist or chest.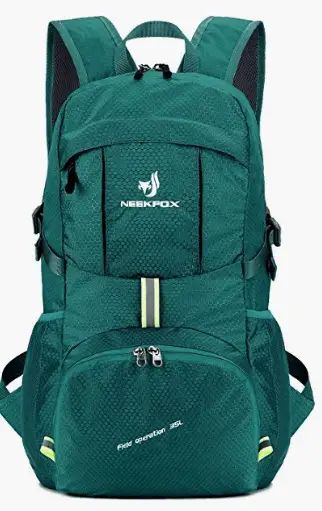 Some hiking sling bags are water resistant and also have a front pocket section for holding your phone.
Others are more durable, with multiple compartments which adapt to your needs.
It is very stylish and comfortable. Designed for both male and female hikers on these long treks.
SLING BAGS WITH WAIST STRAP
Slings bags also come with waist straps for easy fastening, when worn on the waist. it is steady and strong making it easy to move around.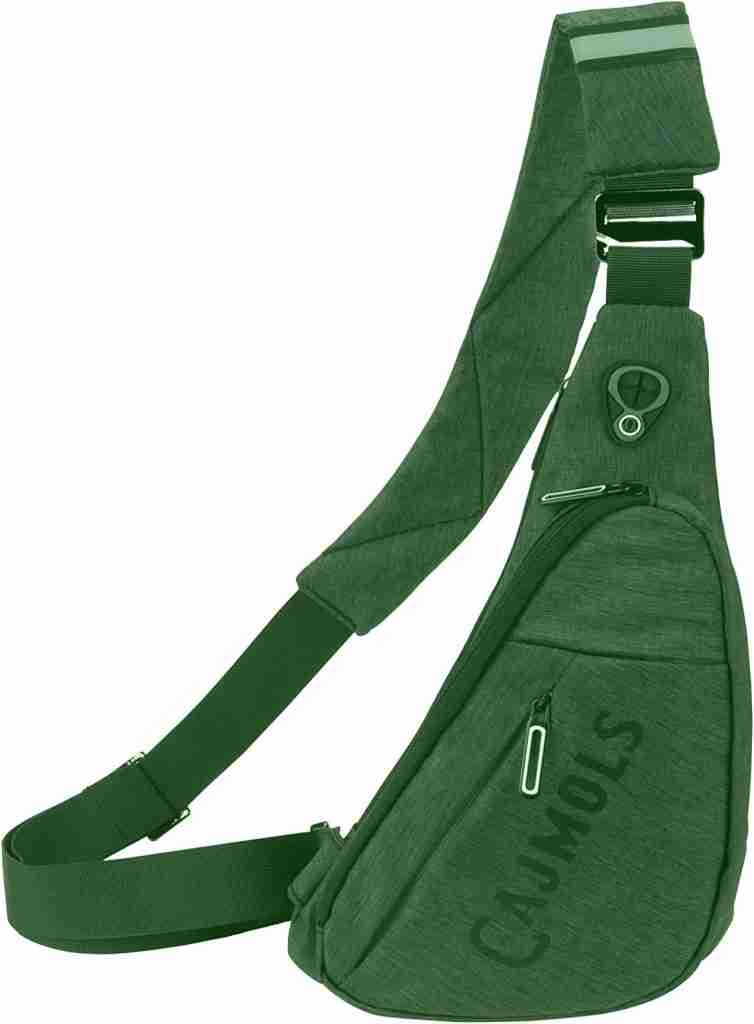 It has a sturdy and compact design that will not make you feel restrained or discomfort.
The strap also has some sort of buckle at the front.
When used properly, it will give you a firm grip while keeping your balance and allowing for free movement.
It is made from light fabric so that it does not restrict movement in any way.
When worn correctly, it looks beautiful, giving the wearer a very strong feeling of comfort and security, something most would think about when wearing a belt.
BACKPACKS OR SLING BAGS FOR TRAVEL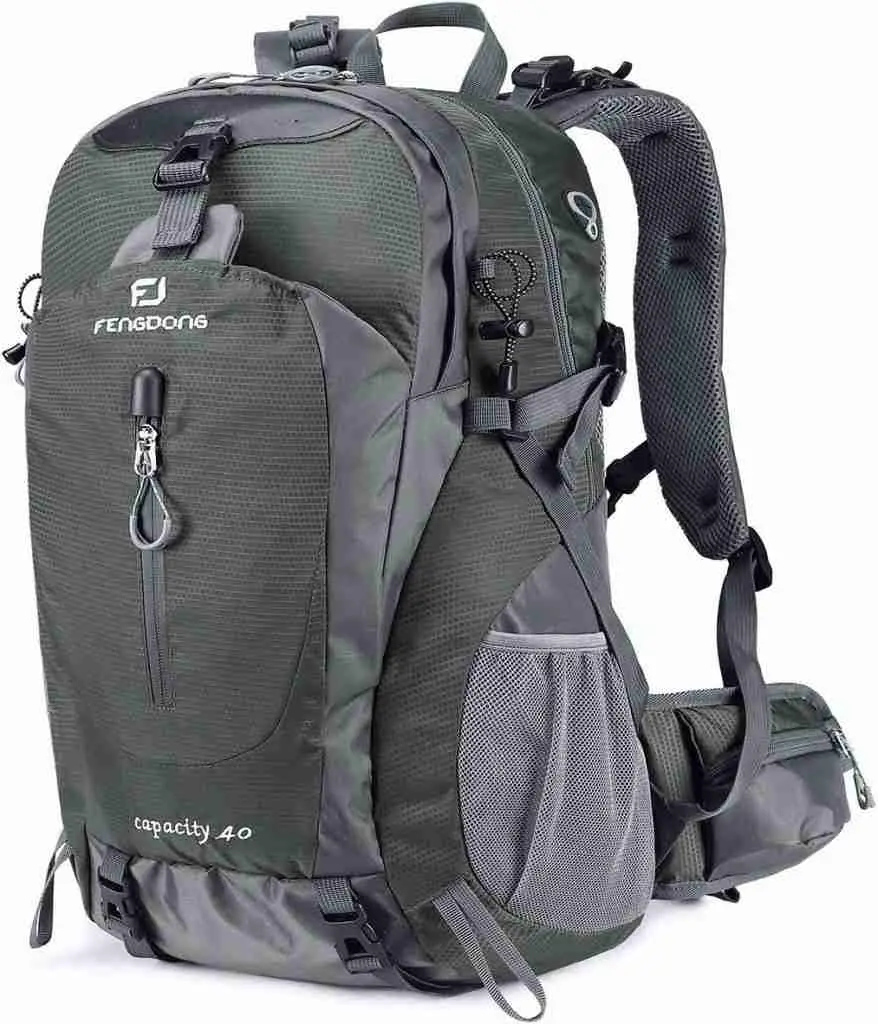 Sling bags and backpacks can be used for travel but a backpack will give you more room for items to fit in properly.
It is water resistant with a polyester fabric lining but still sturdy enough to pack a reasonable amount of things for a hiking trip.
Some backpacks are also equipped with a compact USB charging port with a great handle attached to the bag which has a strong grip.
Your device will charge efficiently while on the road and when needed.
It is also comfortable and stylish with multiple compartments and side pockets to store your basic needs.
BEST SLING BAG FOR LADIES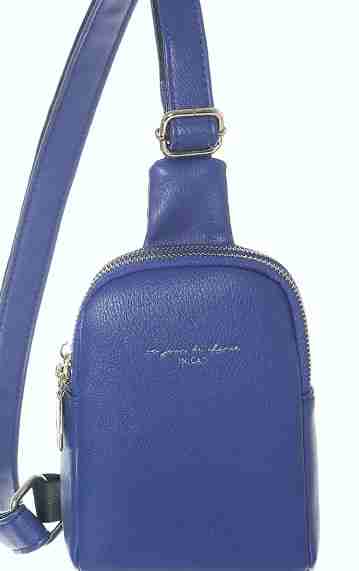 There are sling bags designed by different manufacturers or companies to give you the best fit and choice.
One best sling bags for ladies is the small sling bag fanny pack purse.
This sling bag comes in different colors enabling you to choose from.
It is made of strong vegan leather which makes it durable, lightweight, and comfortable.
It is a great bag for travel and everyday use with adjustable straps and sturdy zippers.
It has a nice soft grip and is easy to carry around with ease. 
It is one of the most versatile bags to carry with you and it can be worn at all times.
The fanny pack purse stands out because of its simplicity and versatility.
BEST CROSSBODY BAG FOR HIKING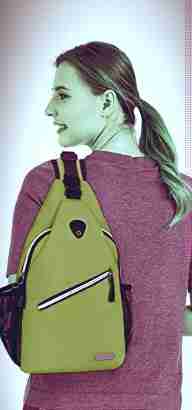 Hiking has been made easy and fun with the Mosiso sling backpack. This shoulder cross-body bag is the perfect fit for a hiking trip.
It's light, airy, and sturdy and it comes with large zippers.
It is made up of several compartments that are compatible with all phone types so you can easily carry your phone in it or an iPad.
It has a flexible shoulder strap, and durable soft polyester material with pockets to hold smaller items.
The Mosiso sling bag can be used as a shoulder bag, messenger bag, or casual day pack, it is suitable for office, school, and outdoor activities.
It's a versatile, comfortable, and functional bag. It can also be worn over any form of shirt, pants, or shorts.
WHAT TO CARRY IN A SLING BAG
Sling bags have just enough average space to enable you to carry necessary items such as lip balm, small water bottles, phones, chargers, headphones, and pocket tissues.
These items should be in your sling bag with the essentials. 
All this will fit inside the bag without being crowded.
However, these items must be within a certain radius of your person, so that they can be easily reached by hand.
CAN YOU HIKE WITH A SLING BAG?
Yes, you can hike with a sling bag but they aren't the best. Picking the best hiking sling bag is key and also important for your trip.
 
WHAT ARE SLING BAGS USED FOR?
Sling bags are used for hiking, short trips, travel, and outdoor activities, and also for carrying essentials that are needed for school, office, or everyday life.
WHAT TYPES OF BAGS DO YOU USE FOR HIKING?
It is preferable to use an anti-theft sling bag or backpack for hiking.
CONCLUSION
Sling bags are sturdy accessories for both men and women; they provide support when needed, protect the contents inside from harm, and hold up their weight easily. 
They're durable as well as comfortable and easy to carry with ease.
They make it easier to move about and more convenient to get around in a variety of environments.