What material is a canvas tote bag? This question may appear unnecessary to many.
For them, what matters more is the outlook of the bag in terms of color, size, and design.
Maybe the purpose of the bag can come in somewhere at the bottom of the list of things to consider but knowing the material used in producing the bag should definitely not be a thing.
Well, I think understanding what materials were used in producing a particular bag be it a tote bag or a hobo is not a heedless quest in any way.
Before I address the question, let us first distinguish between a tote and a canvas bag.
Table of Contents
WHAT IS THE DIFFERENCE BETWEEN A TOTE AND A CANVAS BAG?
The difference between a tote bag and a canvas bag lies in the design. It's certain that there are tote bags made of canvas. Hence, we can't say that canvas tote bags are any different from any other tote bags.
In fact, a greater percentage of the tote bags we use today are made of canvas, so let's strike out the option that the materials used are reasons for their differences.
RELATED: USING A TOTE BAG AS A PURSE
WHAT MATERIAL IS A CANVAS TOTE BAG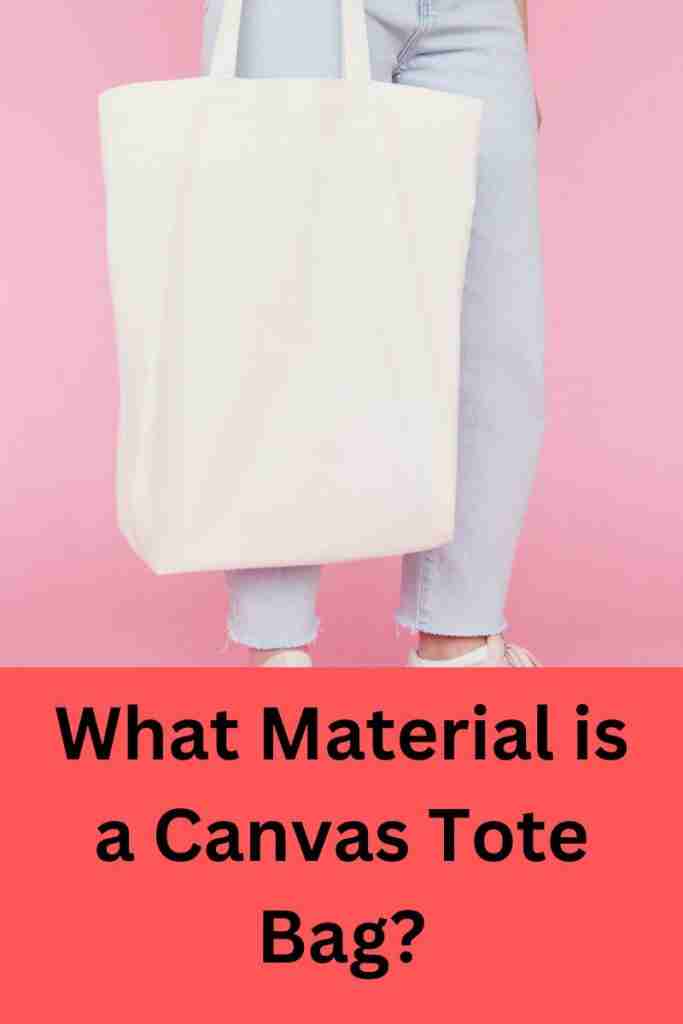 Canvas tote bags are made of a special type of fabric often gotten from fine linen and cotton. These fabrics are usually durable and woven together to look tough and resilient.
If the fabrics used in producing canvas tote bags were animals I would liken them to bulls because of their strength and stubbornness.
This stubborn demeanor is what puts them through all the trying times, ranging from harsh weather conditions to simply being overweight.
WHAT TYPE OF MATERIALS ARE USED FOR TOTE BAGS?
Any type of material can be used for tote bags. Let's see a few materials that are usually used for Totes.
Paper: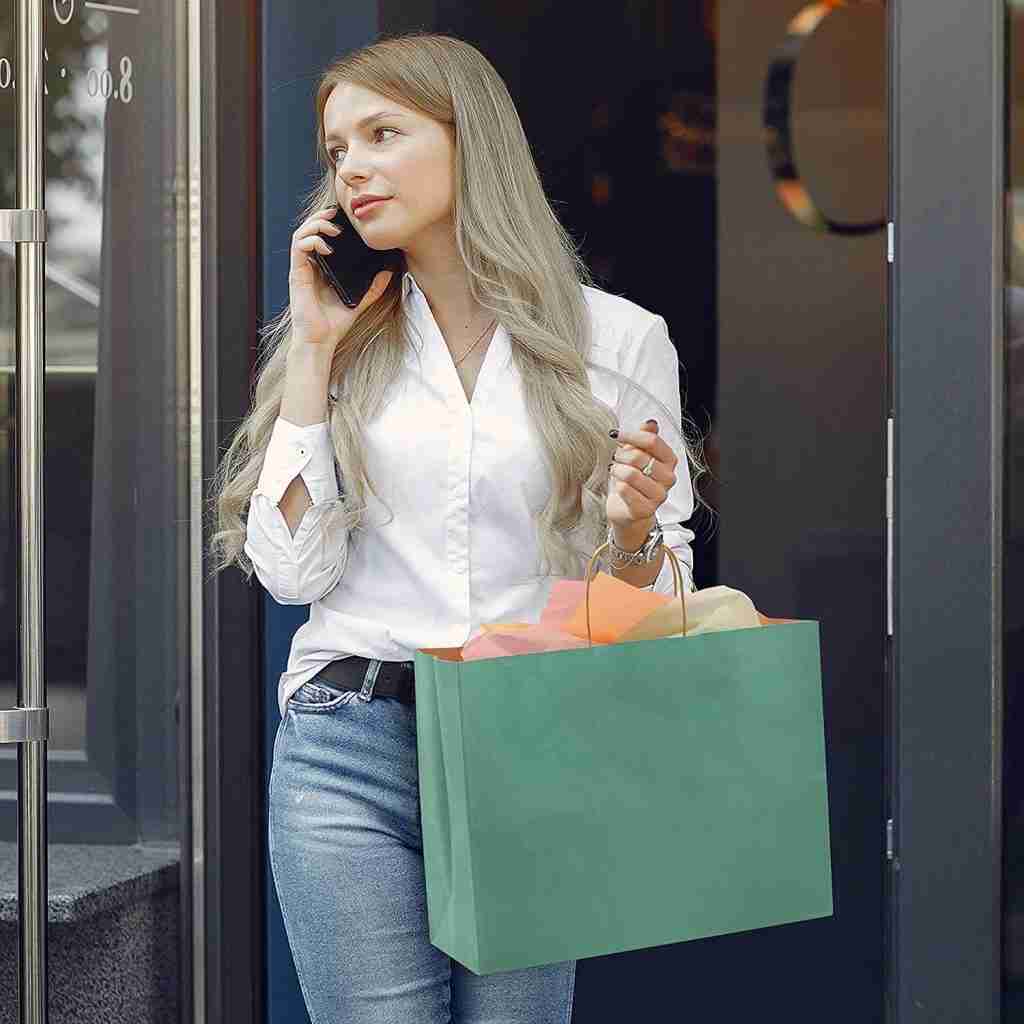 Made from wood, the material is usually fragile and is used for carrying lightweight items.
Paper tote bags usually have a handmade feeling to them even though most of them were sewn together by machines. The bags are not designed to carry someone for a long period of time.
They are mostly used for grocery buying and other day-to-day purposes. We can't call them reusable bags because of their short duration.
Cotton:
They are soft, sometimes foldable, and are materials woven out of cellulose.
Cotton tote bags are fashionable and can be designed in various colors that can suit the taste of the wearer.
Unlike paper tote bags, cotton bags are reusable and can be used for a variety of other purposes aside from grocery shopping. They are considered fashion bags and can be worn for casual outings.
Canvas:
Tough, cool yet in style are the attributes I can give a canvas tote bag. The coated canvas is designed to appear like leather and can be worn by both men and women. see the difference between canvas and leather bags.
Leather: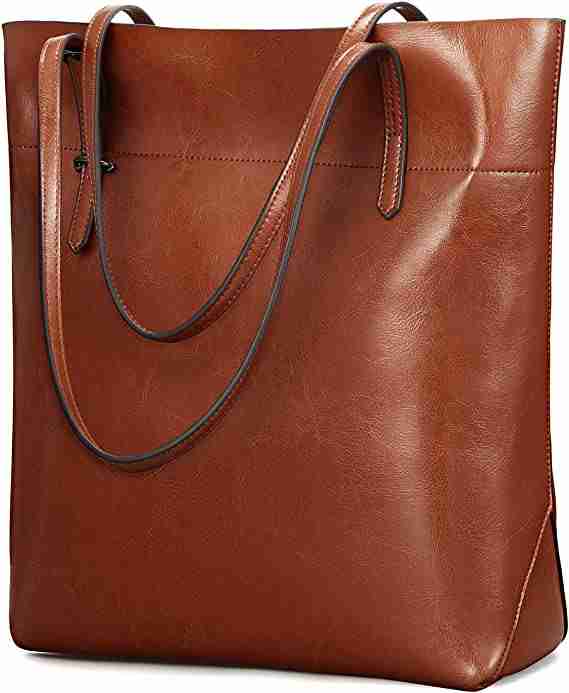 Dull looking, sometimes shimmery, and polishable are attributes of leather bags.
They are multipurpose and suitable for all weather conditions.
Most brands find their perfect muse in the leather material probably because it's easier to recreate ideas with materials that are flexible and at the same time durable.
Nylon:
The nylon fabric has a unique feature that makes it outstanding, and stretchy. 
Nylon bags are generally made from elastic materials that make them stretchy and gives them the capacity to hold items of different shapes and sizes.
Jute: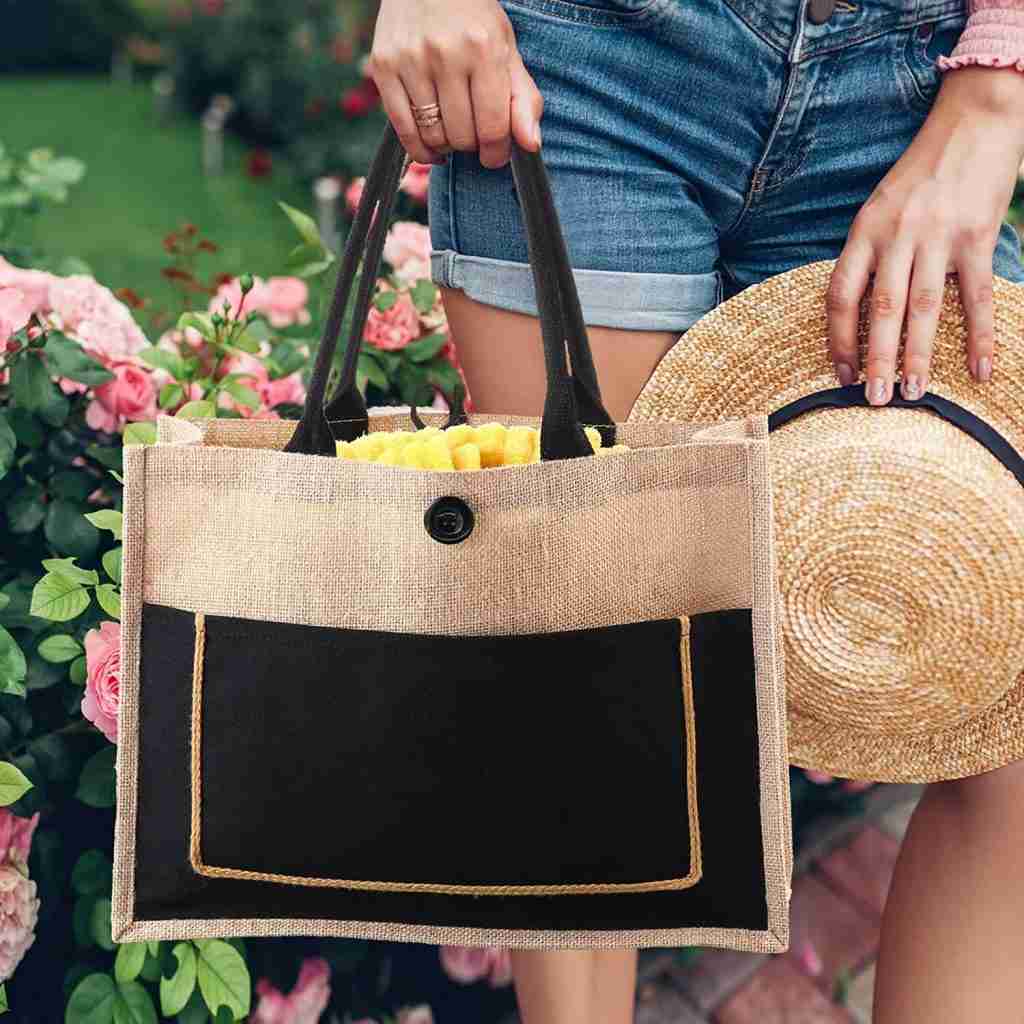 Let's go jute. The natural fiber is made up of lignin and cellulose.
Bags made of jute are tough and highly durable. Woven together to give them an admirable outlook, these bag materials are very fashionable and can be designed to look however the designer chooses.
Animal skin (wool):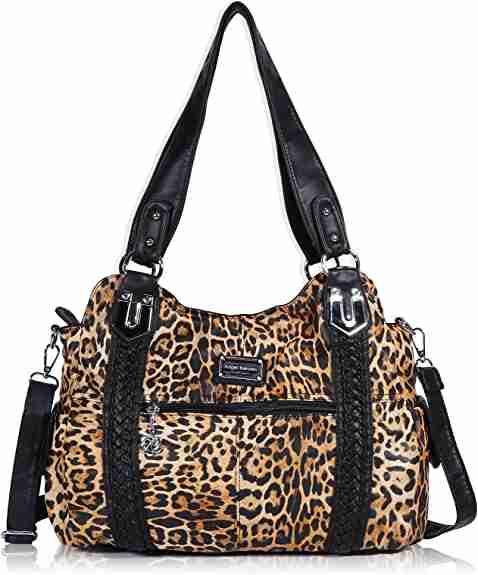 There are bags made of python skin, leopard skin, and even crocodile skin. There are also bags made of sheep skin which we can comfortably call woolen bags. Animal skin bags are artistic and beautiful for a variety of occasions.
WHAT TYPE OF CANVAS IS USED FOR BAGS?
Cotton canvas fabrics are ideal for the making of bags. They are naturally sturdy and can be spawned into different beautiful patterns and designs.
However, a major thing to consider in selecting a bag fabric should be the weight of the material in question. Hence, light or medium-weight materials are the best options to always go for when choosing a bag material.
It's even better to choose a medium-weight material when selecting a material to use for your bag.
This is because while lightweight materials may appear too fragile and weightless, the medium-weight material will be weighty enough to give the bag balance and at the same time not too heavy for comfort.
TOTE BAG FABRIC
The fabrics used in the making of tote bags vary depending on what the designer hopes to achieve. There are unique fabrics that even though they may not be considered regular, are still ideal. Some of these materials are,
TYPES OF TOTE BAGS
Shopping Totes: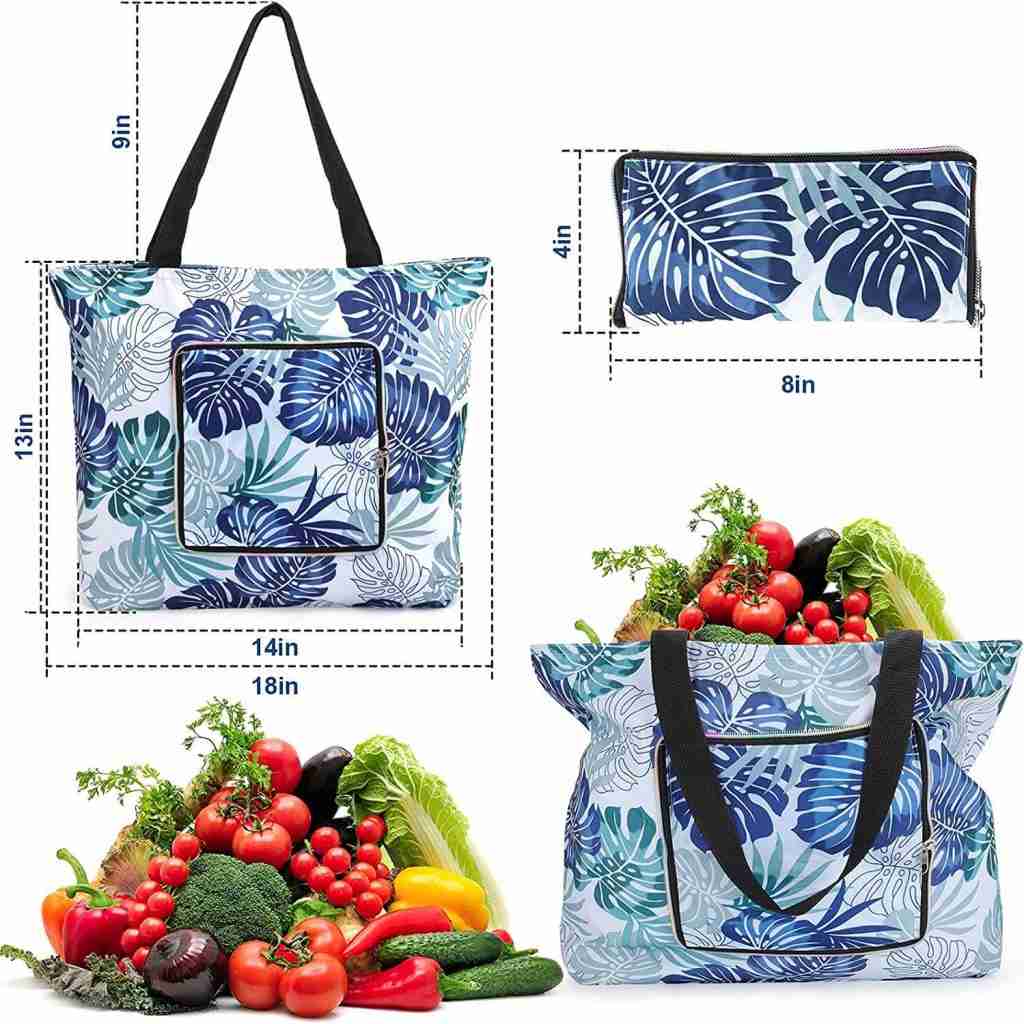 Have you ever heard of souvenirs? Thank you packages gifted to guests after successful events or celebrations?
Those items normally come in small packages usually put in small fancy customized bags. 99 percent of these bags are Tote bags and they can say "Thank you for coming", "It was nice having you around",  "With love from Jay and See" or any other thing the host feels like saying.
How about your reusable shopping bags?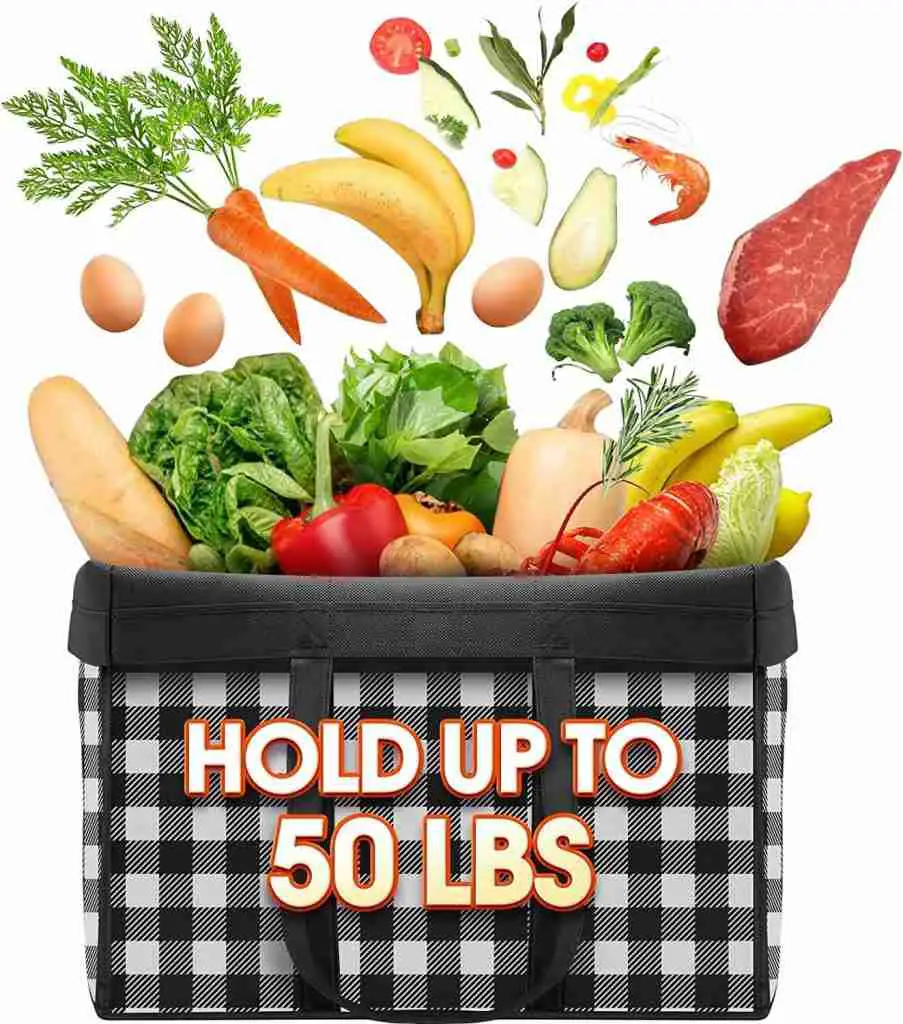 These bags are also tote bags provided they have short handles facing each other. They are mostly square or rectangular shaped and most families usually have a large collection of such bags.
There are some made of paper that can tear when soaked in water while there are others made of cotton, nylon, or any other material. Hardly will one find a shopping tote bag made of leather.
Fancy Totes:
Now, most of us are very familiar with the Gucci totes, Michael Kors totes, Fossil totes, Balenciaga totes and so many other beautiful tote bags.
Just like reusable tote bags, these bags are usually square-shaped with short handles sewn directly to the pouches and are usually parallel to each other. They are mostly designed with leather materials.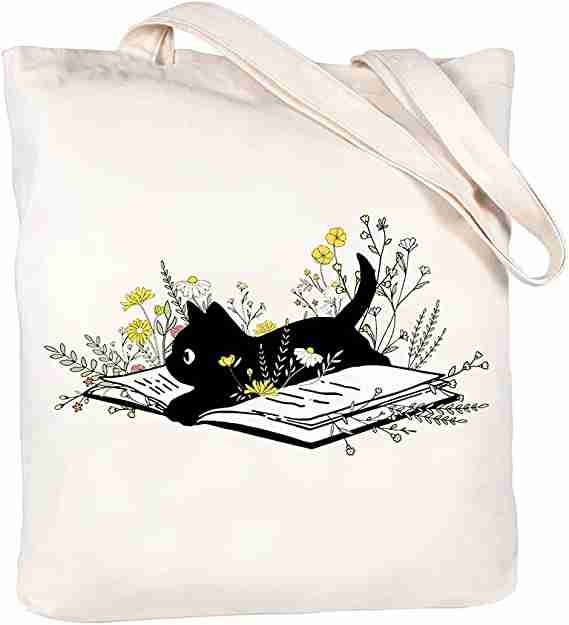 There are still tote bags with longer straps that can be carried as handbags. We still have picnic tote bags, beach tote bags, office tote bags and so many other types of tote bags.
One thing however is common among these other types of tote bags, they are all fancy and cannot be considered reusable shopping bags.
TOTE BAG SIZE INCHES
A regular tote bag should be 10 inches high and 16 inches wide. However, the sizes should also be hinged on factors like the height of the wearer.
Although this may not be too relevant since most tote bags are stereotypical in their design and tote bags has numerous disadvantages and advantages, it's also necessary to stress that wearing bags that are way smaller than our body size and height or vice versa can be more ridiculous than fashion trends.
BEST FABRIC FOR TOTE BAGS
The word best is relative and depends more on the choice of the user than on any other factor.
A seller or a designer can only give you hints on the qualities of different fabrics and these qualities will serve as a guide for you during your choice-making process.
Let's compare these three fabrics together.
| | | |
| --- | --- | --- |
| Canvas | Jute | Leather |
| Made from cotton and linen | Made from cellulose | Made from animal skins |
| Canvas is not waterproof | Jute is waterproof | Leather is not waterproof |
| Lighter than leather | Thicker than both Canvas and leather | Heavier than canvas |
| They are designed to look more casual | Are more casual than formal and are ideal for shopping | They can look both formal and casual |
| Canvas bags are durable | Jute bags are durable | Leather bags are durable |
COTTON CANVAS FABRIC FOR BAGS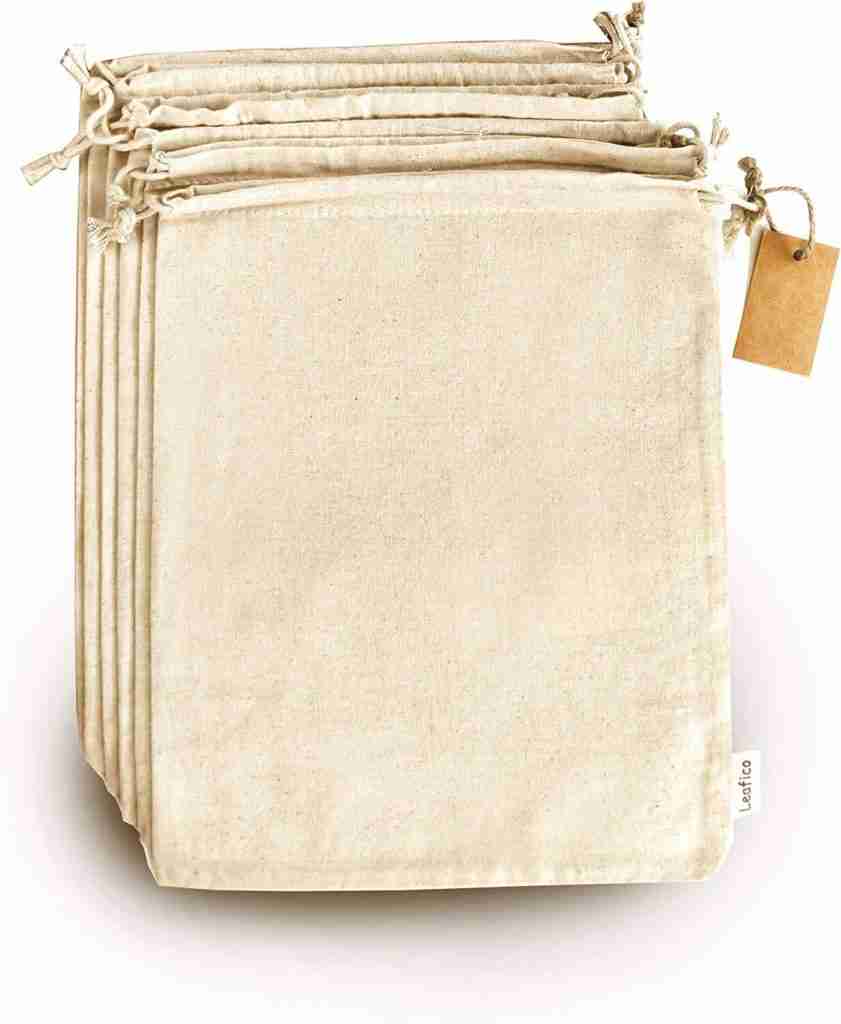 Well, there is a difference between the cotton canvas and the actual canvas. The actual canvas can be woven out of hemp or any other material used in making canvas bags while the cotton canvas as the name implies is usually woven out of cotton.
Also, there is a higher rate of shrinkage in cotton canvas although the cotton can be processed to a point of a reduction in the rate of shrinkage.
WHAT IS CANVAS BAG MATERIAL
A canvas bag material just like every other material used in making bags is a fabric woven out of cotton and linen used in the making of bags.
Unlike some other bag materials, canvas material is regarded as one of the best materials used in bag making.
This is because, the material is known for its toughness, resilience, and ability to stand the test of time and weather.
PRINTED CANVAS FABRIC FOR BAGS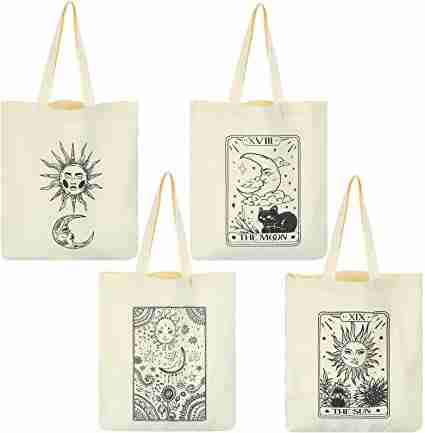 Technology has evolved to a point where anything is practically achievable.
Printed canvas fabrics are usually fabrics with multiple patterns on the body.
They are highly fashionable and can be used for a variety of purposes including official meetings depending on the bag design.
COTTON FABRIC FOR BAGS
Most bag fabrics have some elements of cotton. Cotton fabrics are usually light and comfortable the carry. They are durable and can withstand harsh weather conditions.
A major advantage of cotton fabrics in comparison with cotton canvas is the fact that the shrinkage level is usually lesser in natural cotton than in cotton canvas unless they are processed.