An argument on the topic, 'are backpacks better than handbags?' will lead to varied opinions and probably a considerable amount of dissatisfaction.
This is because there is every tendency that other people's opinions will tilt to an angle entirely different from what we hoped to hear.
So let's just say that it's a little tricky when it comes to what we consider as good, better, and best.
This is because people's choices vary and what one sees as good might be what another sees as bad.
Table of Contents
CAN YOU CARRY A BACKPACK INSTEAD OF A PURSE?
Purses and backpacks were designed for different purposes. While carrying a purse on a daily basis might be ideal for a woman.
There are still occasions that will warrant her choosing a purse over the usual backpack or vice-versa.
It could be because she's venturing into a backpacking trip with friends or simply because she got a new job that needs her go-to along with more items to work on daily.
ARE BACKPACKS BETTER THAN HANDBAGS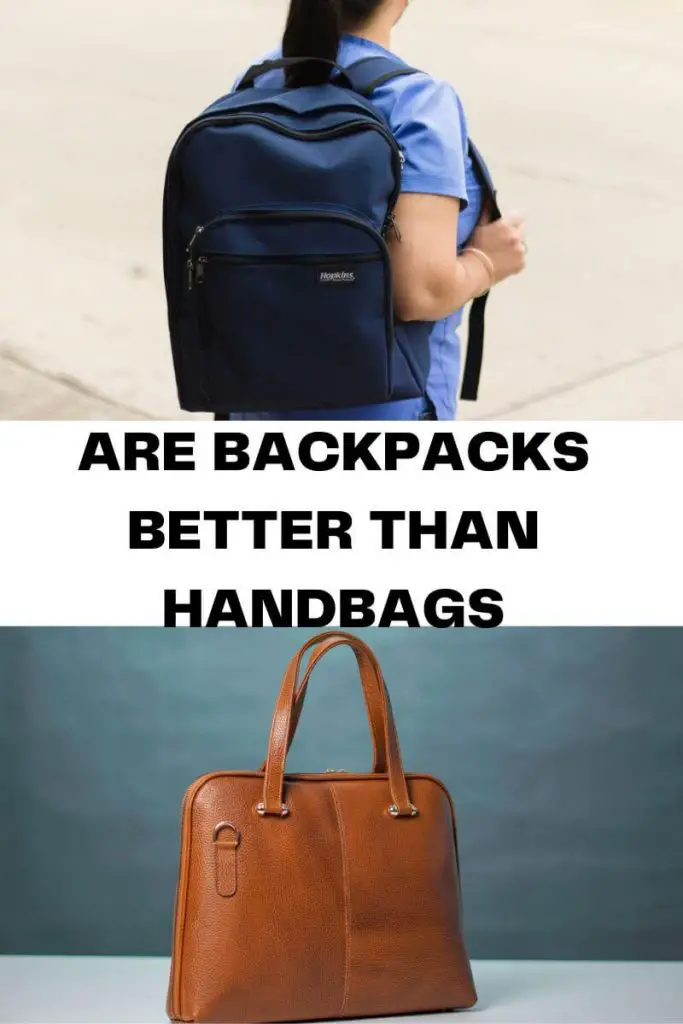 Backpacks are not better than handbags and handbags are not better than backpacks. Both bags are entirely different types of bags and are useful for varying purposes.
While backpacks are the best when it comes to camping trips, short travels, and other activities that require you to go out with more items, handbags are very ideal for routine outings like work or school that require you to carry fewer items.
SHOULDER BAGS VS BACKPACKS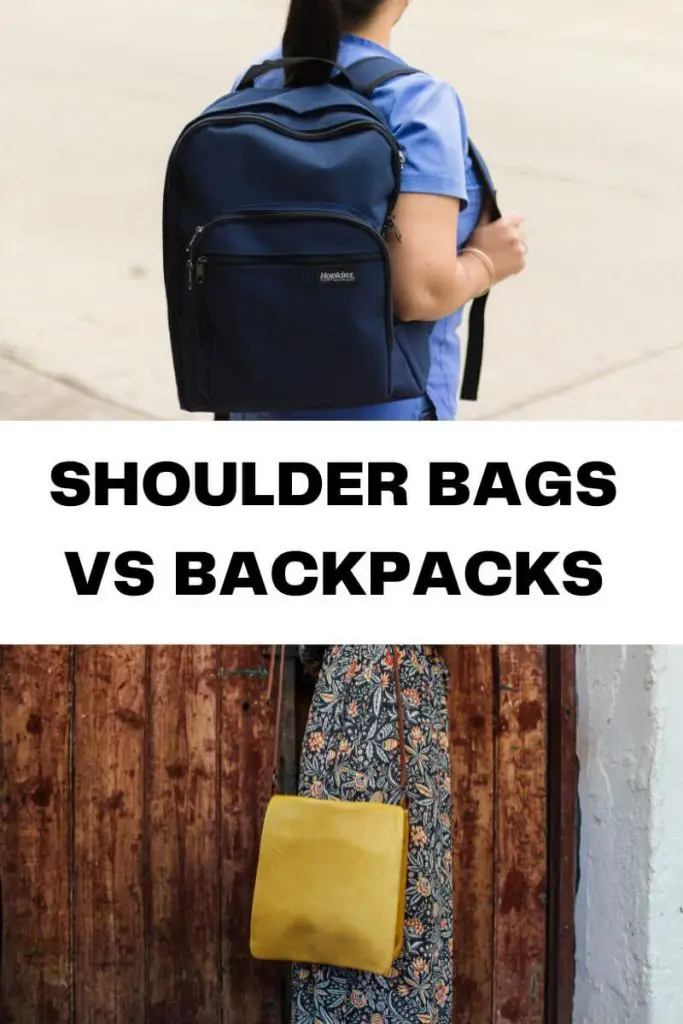 All shoulder bags are not backpacks but all backpacks are carried on the shoulders.
You can decide to hang a backpack stylishly on one shoulder or you can choose to go for the norm which entails that you hang the two straps on your two shoulders.
Is it then safe to say that backpacks are shoulder bags or that shoulder bags are backpacks?
I'll leave you to answer that for yourself. But before you go ahead to answer that, let's compare and contrast the two.
| | |
| --- | --- |
| BACKPACK | SHOULDER BAG |
| Has two bold straps | Has one strap, usually long but can be adjusted to suit the wearer's preference |
| Comes with multiple compartments and loops | Comes with fewer compartments and usually comes with no loop |
| Often worn on the two shoulders | Often worn on one shoulder or as a crossbody |
| Comes with a stereotypical design | Can be designed to look anyhow the designer chooses, and can either look like a satchel, hobo, handbag, pouch with straps, tote, etc. |
| Suitable for casual  outfits and jeans | Can be worn on any outfit |
| Can be designed to have straps that go around the wearer's waist or stomach for support | There's no need for extra straps since the bag is designed to hang on one's shoulders |
| Can rarely be turned into a regular shoulder bag with single straps | Can be turned into a backpack with a special hack. |
ARE BACKPACK PURSES IN STYLE IN 2022?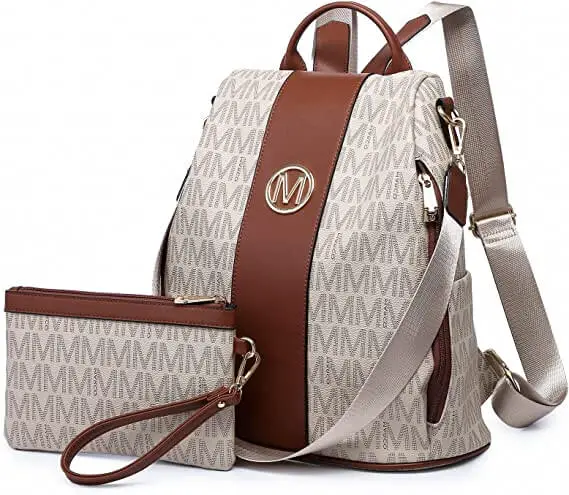 Backpack purses are fancy backpacks designed the same way fancy handbags or purses are designed.
However, the difference between the two is that while regular handbags have handles or single straps, backpack purses usually have two straps as in the case of regular backpacks.
Backpack purses have been in vogue for as long as I can remember and are still in style even in recent times.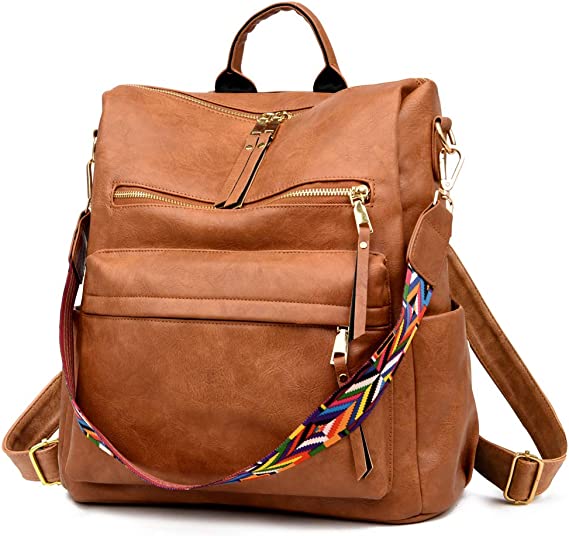 They are designed to have a more relaxed and casual demeanor and are considered a breath of fresh air from the sophisticated, heavy-looking backpacks with many loops and compartments.
For me, women prefer backpack purses to actual backpacks because of the glamorous look they give a wearer.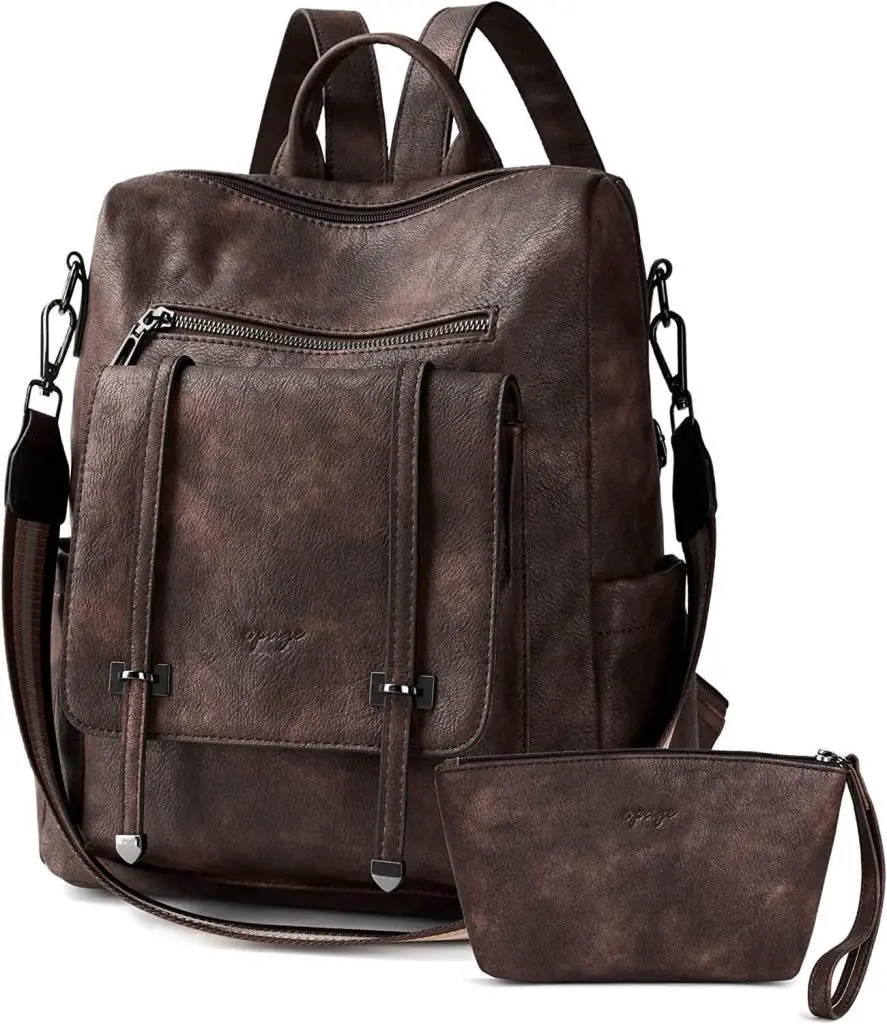 Popular brands like Gucci, Michael Kors, and even Louis Vuitton have done justice to make sure that these bags are alluring as their names imply. Let's see some samples above.
LAPTOP BAG VS BACKPACK
Laptop bags:
These bags are designed to look like messenger bags and are used to carry gadgets like laptops and other important credentials.
They give the carrier an official look and are best used for walk-in interviews and other formal activities.
Laptop bags are designed to have a top handle and an adjustable strap.
Here, the carrier can decide to hold the bag by its top handle, which gives him a briefcase demeanor or he can decide to carry the laptop bag like a shoulder bag or a crossbody bag.
The bag is often used by men but is also used by women.
Backpacks:
They are characterized by double straps that are sewn side by side.
Here, the carrier slides in two arms one after the other so that each strap goes to each of his shoulders while the bag itself rests on his back.
Backpacks are used for official and nonofficial purposes. However, carrying a backpack to a walk-in interview gives off the vibe of overzealousness except for cases where you need to carry one because of the items you might be showing the interviewers during the interview.
It's easier to move around carrying backpacks because they are hands-free and can allow the carrier to do whatever he or she pleases with his or her two hands.
WHY BACKPACK PURSES ARE BETTER?
Here are 5 benefits of backpack purses.
With backpack purses, you can go along with everything you need without losing your poise as a flashy girl.
The chances of appearing too macho wearing a conventional backpack with multiple loops are reduced with backpack purses.
If you are trying to look really casual and classy, backpack purses are your go-to bags
They are lightweight and by design are less heavier than the regular backpacks
Unlike backpacks, they come in multiple different designs and colors that will most definitely suit your fashion taste.
PURSE VS BACKPACK FOR TRAVEL
Let's be frank, purses are not ideal for travel in a whatsoever way.
Let's assume you are going to spend the weekend at your boyfriend's house and your clothes are already well arranged in his wardrobe.
What about your toothbrush? Your extra underwear? That bikini you are planning to flaunt? What if your makeup kit? Or are you going to give him a bare face all weekend?
What if he surprises you with a ticket to go watch a show at Times Square, how are you going to manage?
Those extra things you will be going with to avoid extra surprises will definitely not fit into a purse especially if it's the purse we all know as a purse.
What if you are relocating and you've shipped in all your stuff to the new apartment and you are traveling all the way from Oklahoma to Denver to start a new life, would you be seen relocating with just a purse?
That will be absurd because items can never finish. You will still need a bag that can contain some of the shoes that were not shipped across, and some extra favorite clothes that you can't afford to leave behind.
Don't forget your reading lamp because it's fragile and you will love to carry it over so overloading doesn't break the lamp and so many other tiny things that obviously can't enter a purse.
In other words, backpacks although bulky are definitely ideal for traveling whether short-term or long term than purses.
Hello? What if your mom gives you the stuff to take home after you've spent the holidays with her?
Are you going to start asking her to give you her traveling bag when you could have just taken a backpack or any other larger bag?
BEST BAGS FOR NECK AND SHOULDER PAIN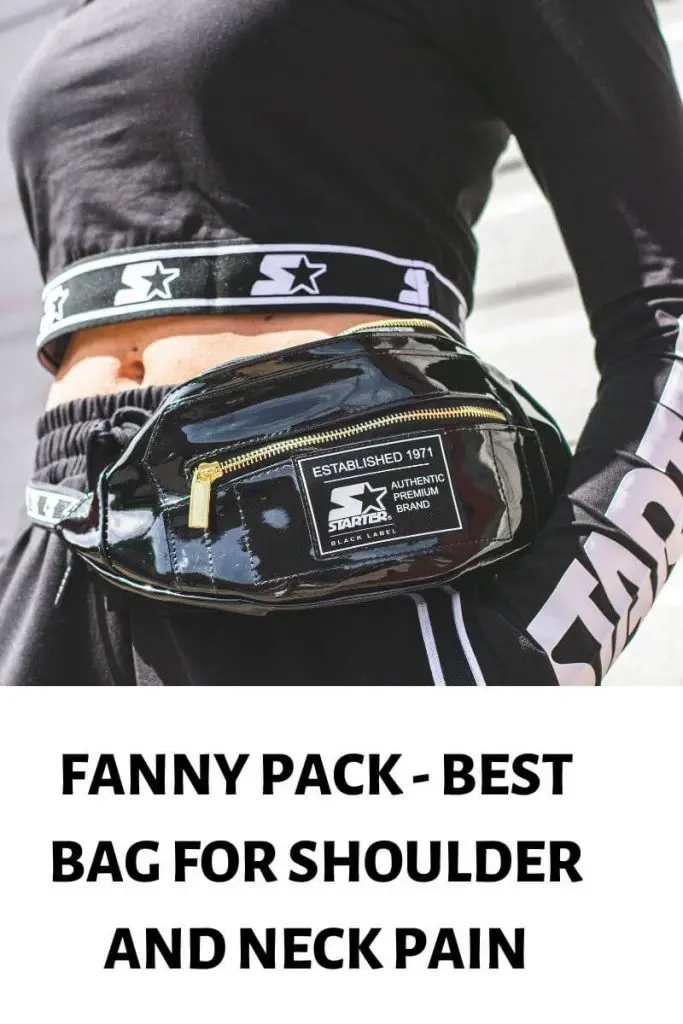 Fanny packs are ideal for neck and shoulder pain. This is because this class of bags unlike the shoulder and crossbody bags are usually strapped around the waist and are miles away from the neck and the shoulders.
It's ideal to refrain from bags entirely if you've got a bone fracture or muscle ache around your neck and shoulders because carrying heavy bags can increase the pain and might even worsen the fracture depending on the weight of what you're carrying.
If you must carry anything at all, they should be very light weighted and should be strapped around your waist or dragged along by their handles as with most suitcases.
This will give you the opportunity to stop and rest a bit, before proceeding to drag along your luggage.
TOTE BAG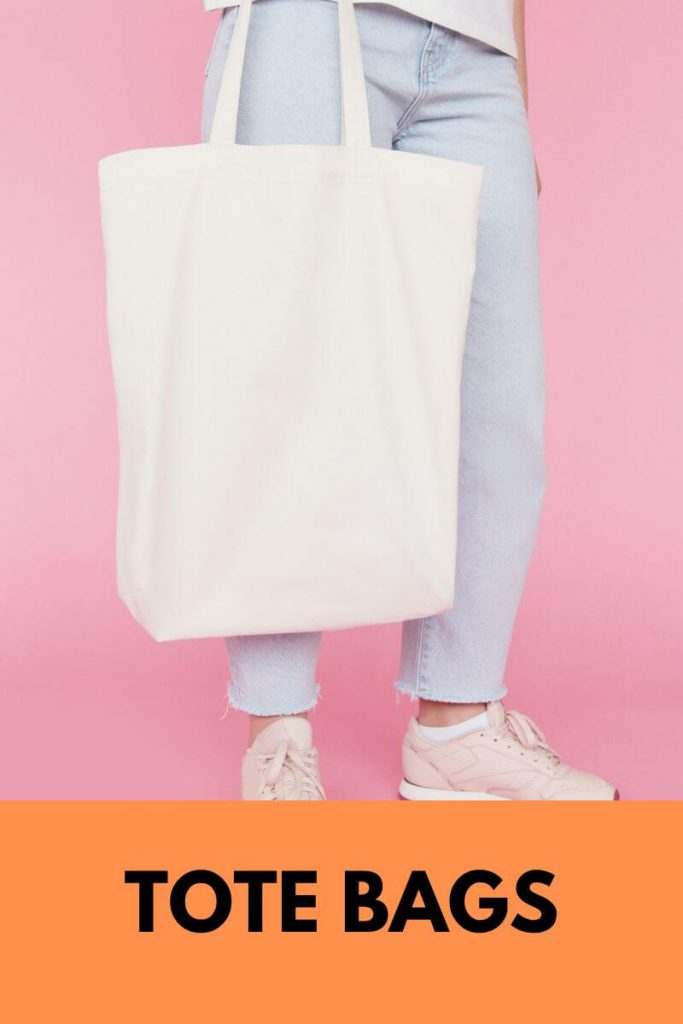 A tote bag is a receptacle made of different fabrics ranging from pure nylon, leather, and polyester down to the canvas with two handles often positioned to be parallel from each other and is usually fastened to the pouches.
These bags are often used as reusable shopping bags. They come in various sizes and in varying colorful designs.
The tote bags are in two major categories. These categories are the Shopping Totes and the Fancy Totes.
Shopping Totes: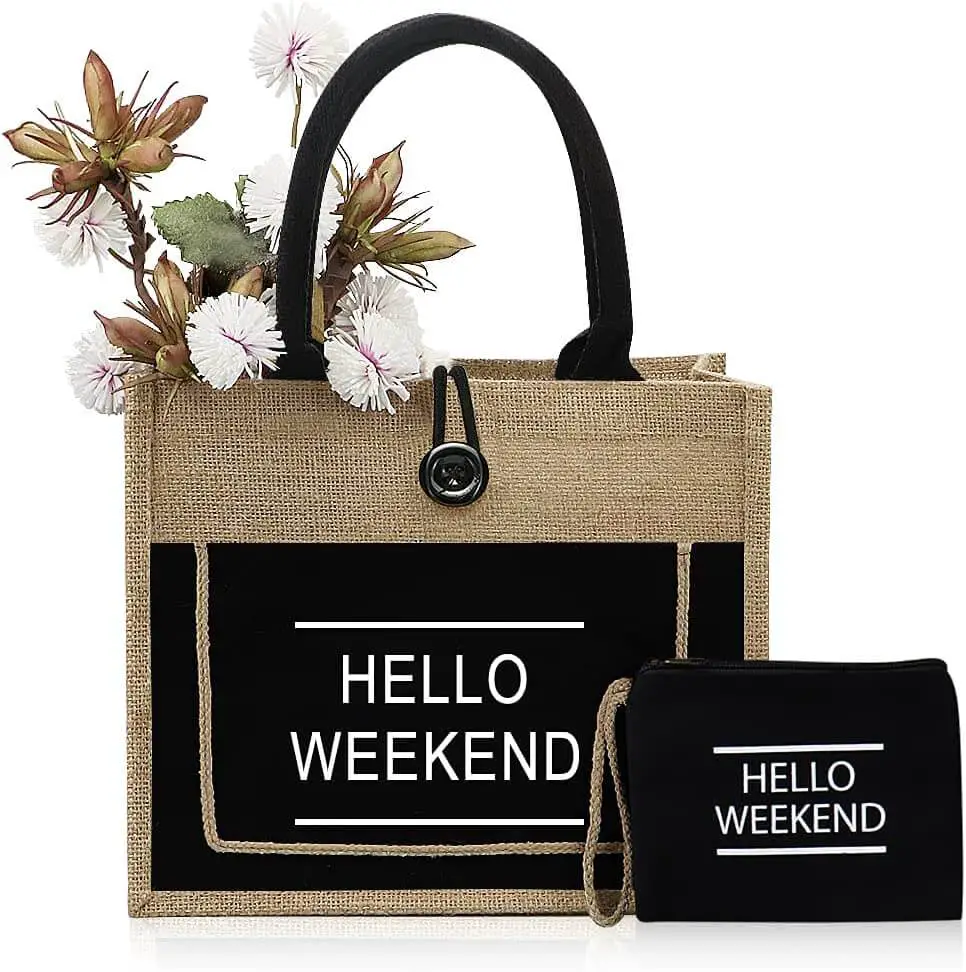 Have you ever heard of souvenirs? Thank you packages gifted to guests after successful events or celebrations?
Those items normally come in small packages usually put in small fancy customized bags. 99 percent of these bags are Tote bags and they can say "Thank you for coming",
"It was nice having you around",  "With love from Jay and See" or any other thing the host feels like saying.
How about your reusable shopping bags?
These bags are also tote bags provided they have short handles facing each other.
They are mostly square or rectangular shaped and most families usually have a large collection of such bags.
There are some made of paper that can tear when soaked in water while there are others made of cotton, nylon, or any other material. Hardly will one find a shopping tote bag made of leather.
Fancy Totes:
Now, most of us are very familiar with the Gucci totes, Michael Kors totes, Fossil totes, Balenciaga totes and so many other beautiful tote bags.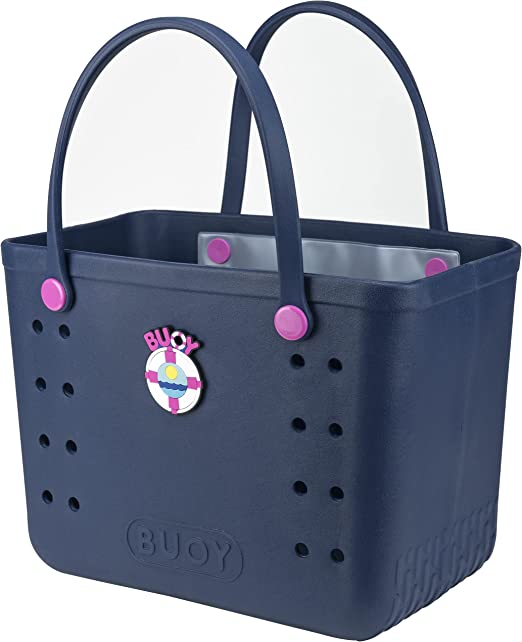 Just like reusable tote bags, these bags are usually square-shaped with short handles sewn directly to the pouches and are usually parallel to each other. They are mostly designed with leather materials.
There are still tote bags with longer straps that can be carried as handbags.
We still have picnic tote bags, weekender tote bags, beach tote bags, office tote bags and so many other types of tote bags.
One thing however is common among these other types of tote bags, they are all fancy and cannot be considered reusable shopping bags.
MESSENGER BAG
A messenger bag is any bag that has a long adjustable strap Messenger bags can be used for multiple purposes. Could be work, school, errands, or practically anything.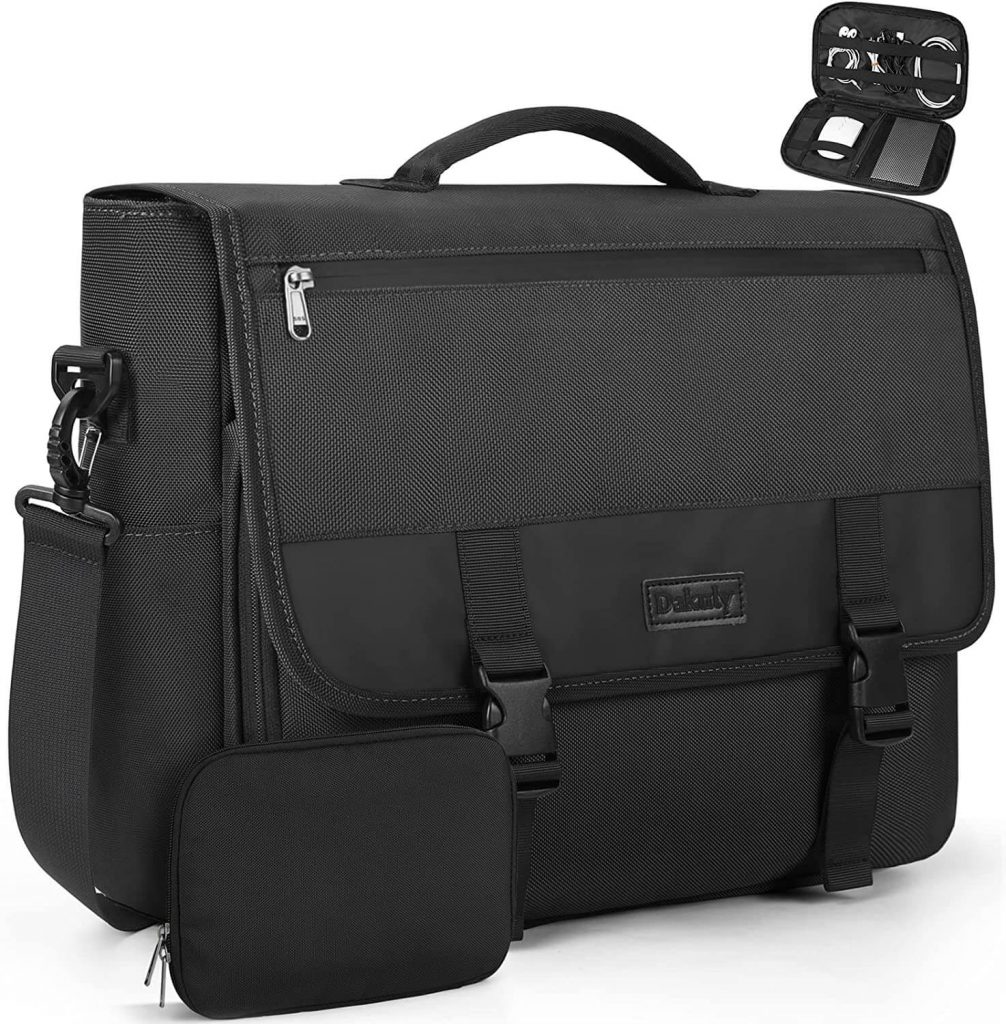 They are usually designed to be large-sized with extra pockets for additional items, their straps are usually long and adjustable, and wearing them as crossbody bags is far better than hanging them on your shoulders like the regular shoulder bags because of their sizes and weight.
Messenger bags are what I call errand bags and are generally designed to blend with all outfits.
There are some laptop bags that are designed to look like messenger bags. You can use them to carry your laptop alongside other items.
MESSENGER BAG VS BACKPACK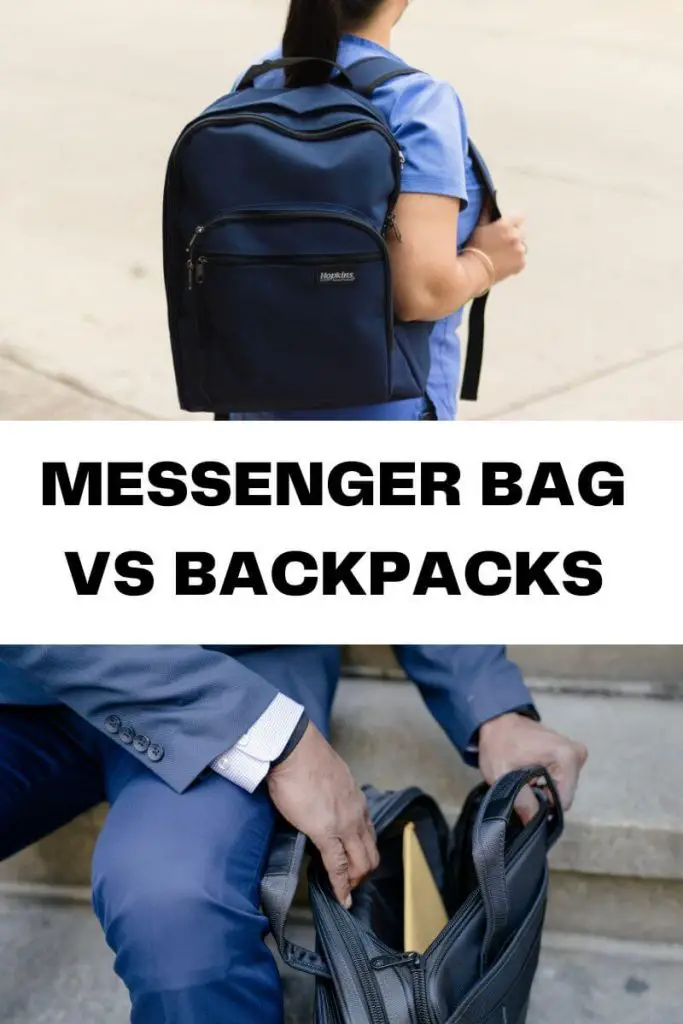 Find below the difference between a messenger bag and a backpack, one of the similarities between a messenger bag and a backpack is that they can both be worn by men and women.
| | |
| --- | --- |
| MESSENGER BAG | BACKPACK |
| Single strap | Double straps |
| Rectangular in shape | Square shaped |
| Worn on one shoulder | Worn on two shoulders |
| Used for both official and casual purposes | More official than casual |
| Ideal for traveling | Ideal for camping |
| Best worn as crossbody bags | Best worn as backpacks |
WHY IS A BACKPACK BETTER THAN A SHOULDER BAG?
Backpacks can at times be considered better than shoulder bags because of pressure circulation.
For shoulder bags, there is a higher level of concentration on one shoulder and if the bag is weighty, the pressure pulls strongly on the shoulder carrying the bag.
This can be very discomforting and the wearer might have to frequently switch the shoulders to ease the pain from the weight of the bag.
Meanwhile, the reverse is the case with backpacks since there is an even distribution of pressure between the two shoulders.
IS A TOTE BAG OR BACKPACK BETTER?
A Tote bag has unique features that make her an outstanding bag while the backpack has its own features that make him outstanding as well.
Permit me for my choice of pronouns but both bags are entirely different from each other. They serve diverse purposes and are preferred by different people.
ARE BACKPACKS BETTER THAN SHOULDER BAGS FOR YOUR BACK?
Instead of trying to convert a shoulder bag into a backpack, it's best to get a backpack because shoulder bags are shoulder bags and backpacks are backpacks.
Trying to change a shoulder bag into a backpack won't stop the shoulder bag from being a shoulder bag.
However, this might even result in early wear and tear of the shoulder bag beginning from the straps because constantly trying to flip the bag backward will cause a strain on the straps.
CONCLUSION
No one bag is categorically better than the other. All bags are individually good for various purposes and are best used on different outfits and for different occasions.
If for instance, a clutch is ideal for dinners this shouldn't mean that clutches are better than tote bags.
This is because while tote bags are not usually ideal for dinners they are best used for shopping sprees and other casual and official purposes.