I know how annoying it can be when your shoulder bag is just not staying on your shoulders but keeps slipping off.
In this article, I will show you how to keep a shoulder bag on your shoulder.
You can even experience pain in your shoulder, your neck, and even back pain when your shoulder bag doesn't stay on your shoulders.
You also have a part to play in making your shoulder bag stay on your shoulders by choosing the right size of the bag and making sure your straps are properly tightened.
Sometimes you may need to check the buckles, straps, or shoulder pads for quick fixes.
Follow me closely to learn more.
Table of Contents
HOW TO KEEP A SHOULDER BAG ON YOUR SHOULDER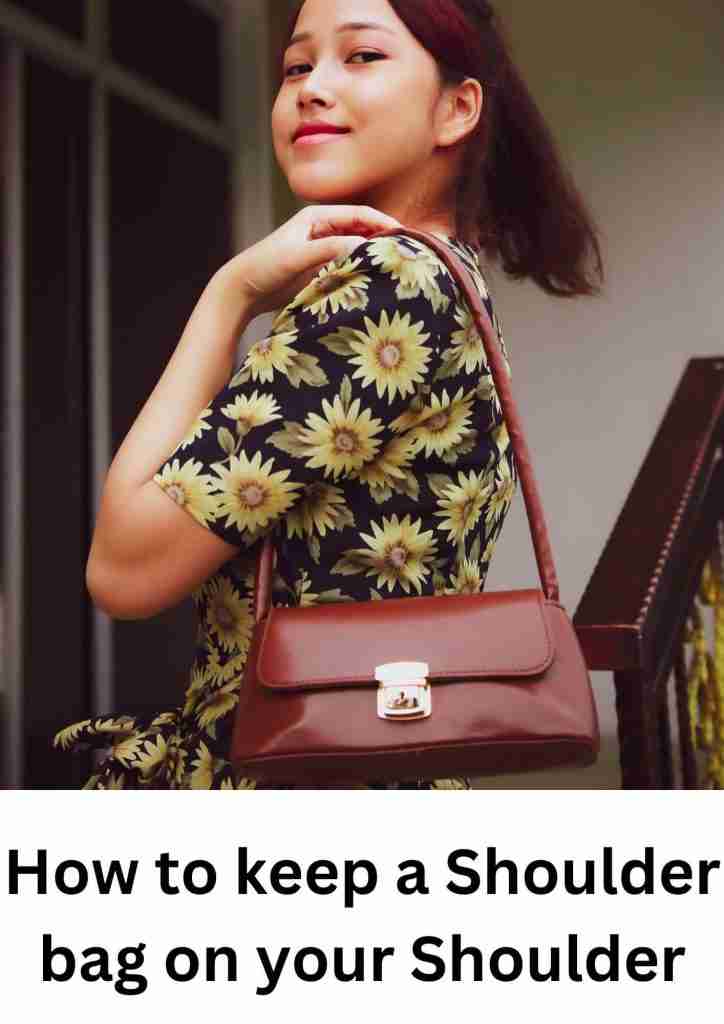 There are various ways to keep a shoulder bag on your shoulder. But, I have provided the 6 best methods that will help prevent or keep your shoulder bag from falling off your shoulder;
You can tighten the shoulder straps of your shoulder bag by pulling on the loose ends.
When you have your shoulder bag on, you can grab the loose ends of the shoulder straps that come out of the adjustment buckles usually located a little below your armpits.
Try to pull firmly and evenly on each strap so that the shoulder bag pulls up against your back snugly; how you know you've done it right is if you can slip your hand between each strap of the shoulder bag and your underarm.
If it's too heavy for you, the straps may keep slipping off of your shoulders; this can cause you serious back pain, neck pain, and even hurt your shoulders.
You can connect the shoulder straps across your chest with a sternum strap; if this is done across your upper chest, slippage will not occur.
When you buckle the strap, it should rest high on your chest, about 1 in (2.5 cm) below your collarbone; this way, it is properly done.
You can tie or tape the shoulder straps if the buckles keep slipping off of your shoulder.
You can replace or add to the current shoulder pads of your shoulder bag to prevent the straps from digging into your shoulder and prevent slippage.
Lastly, you can replace buckles that are of low quality or worn out.
SHOULDER BAG STRAP GRIPPER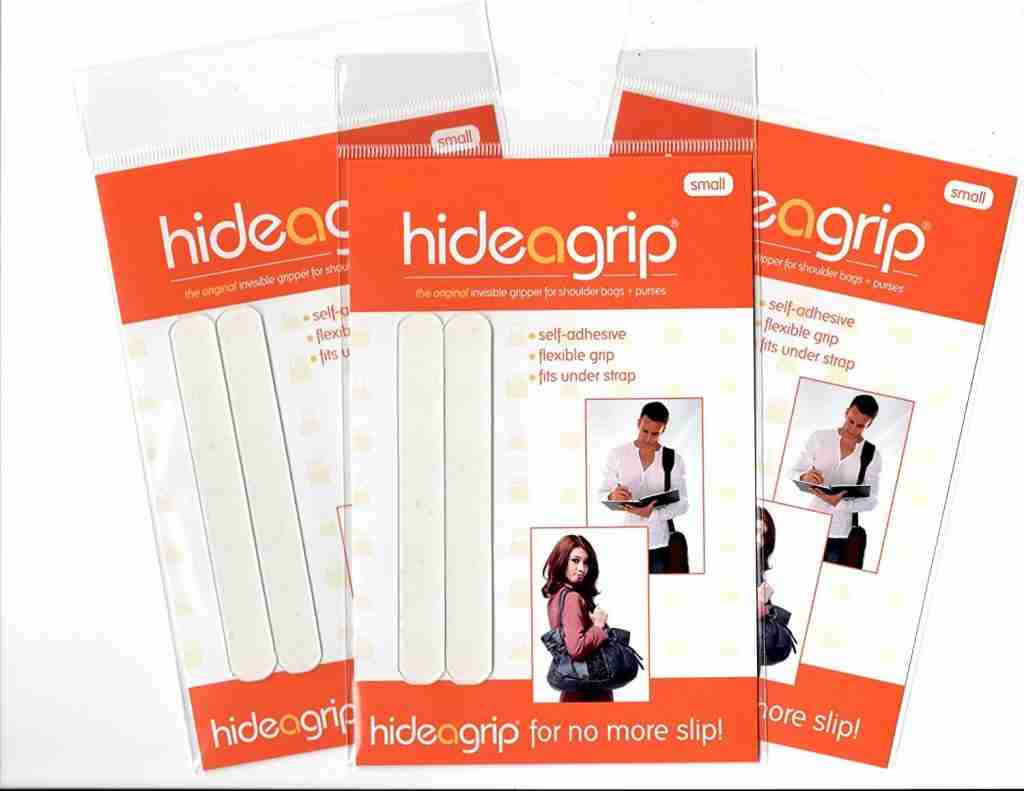 I will recommend Hideagrip. It is Grippy, Flexible, Silicone strips specially designed with a high coefficient of friction to prevent shoulder bags or purse straps from slipping off your shoulder.
The strips of Hideagrip are completely hidden underneath your shoulder bag or purse straps and are virtually invisible; it works on leather, faux leather, suede, vinyl, etc.
HOW TO STOP SHOULDER BAG STRAPS FROM SLIPPING?
If you're having trouble with any bag or a shoulder bag straps slipping off your shoulder, there are a few things you can try to prevent it from happening;

The first method is to first adjust the strap length of the bag or shoulder bag to the appropriate length for your body, this action can prevent or reduce the effects of your bag or shoulder bag slipping off your shoulders or your body.
Secondly, pay attention to your posture, a proper posture will prevent your bag or shoulder bag straps from slipping.
The third thing to do to stop a bag or shoulder bag straps from slipping is to simply use a backpack because backpacks have the capacity to distribute weight evenly across the shoulders thereby stopping slipping.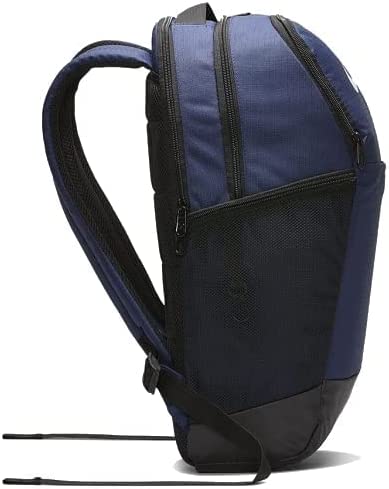 NOTE: A good example of a backpack that wouldn't slip off your shoulder is the Nike Brasilia Medium Training Backpack for Women and Men with Secure Storage & Water Resistant Coating and JanSport Big Laptop Backpack for College with Ergonomic Shoulder Straps.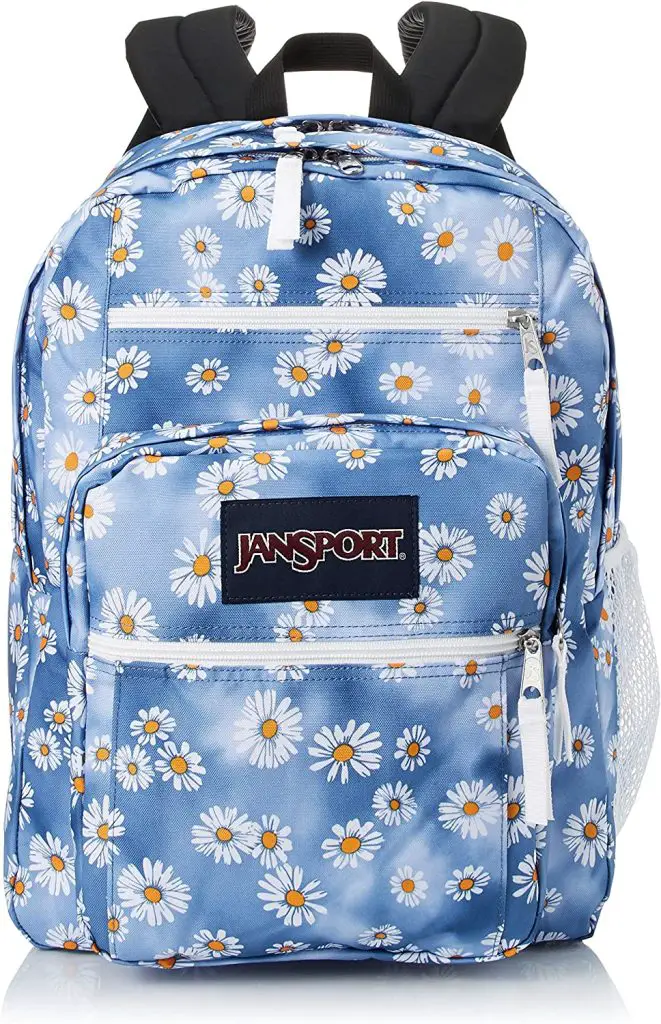 Another quick means to keep the shoulder strap from slipping is to wear clothing with a textured or grippy surface in order to enhance the grip between the strap of the bag or shoulder bag thereby reducing slipping.
Another trick to stop your bag or shoulder bags from slipping is to wear the bag diagonally like a crossbody bag or a messenger bag.
In addition, bags or shoulder bags with wider straps have the tenacity and offers a better grip to stay on your shoulder without slipping away.
Another way to stop bag straps from slipping is to simply use a cushion or non-slip pad this is built to prevent shoulder bag straps from slipping.
Furthermore, when you purchase a bag, they come with accessories like hooks or clips, this item can help prevent the straps of your bag from slipping off your shoulder.
Finally, we recommend you sew on an additional grip like a non-slip fabric such as silicone material/gripper elastic to the underside of the straps, this action helps create friction thereby preventing or stopping slipping.
HOW TO KEEP TOTE BAG ON SHOULDER?
Are you a fan of tote bags, if you are worried about how to maintain tote bag shoulder stability, these few methods below will help you stop your tote bag from slipping and keep tote bag on your shoulder;
First and foremost we recommend you don't overload your tote bag, carry light items because heavy items can steadily drag/slide the straps away from your shoulders.
When selecting a tote bag, we recommend tote bags with magnetic or zippered closures this helps to keep your contents stable and secure, keeping your tote bag from slipping off your shoulder.
NOTE: An example of a magnetic or zippered closure tote bag that would hardly slip off your shoulder are below;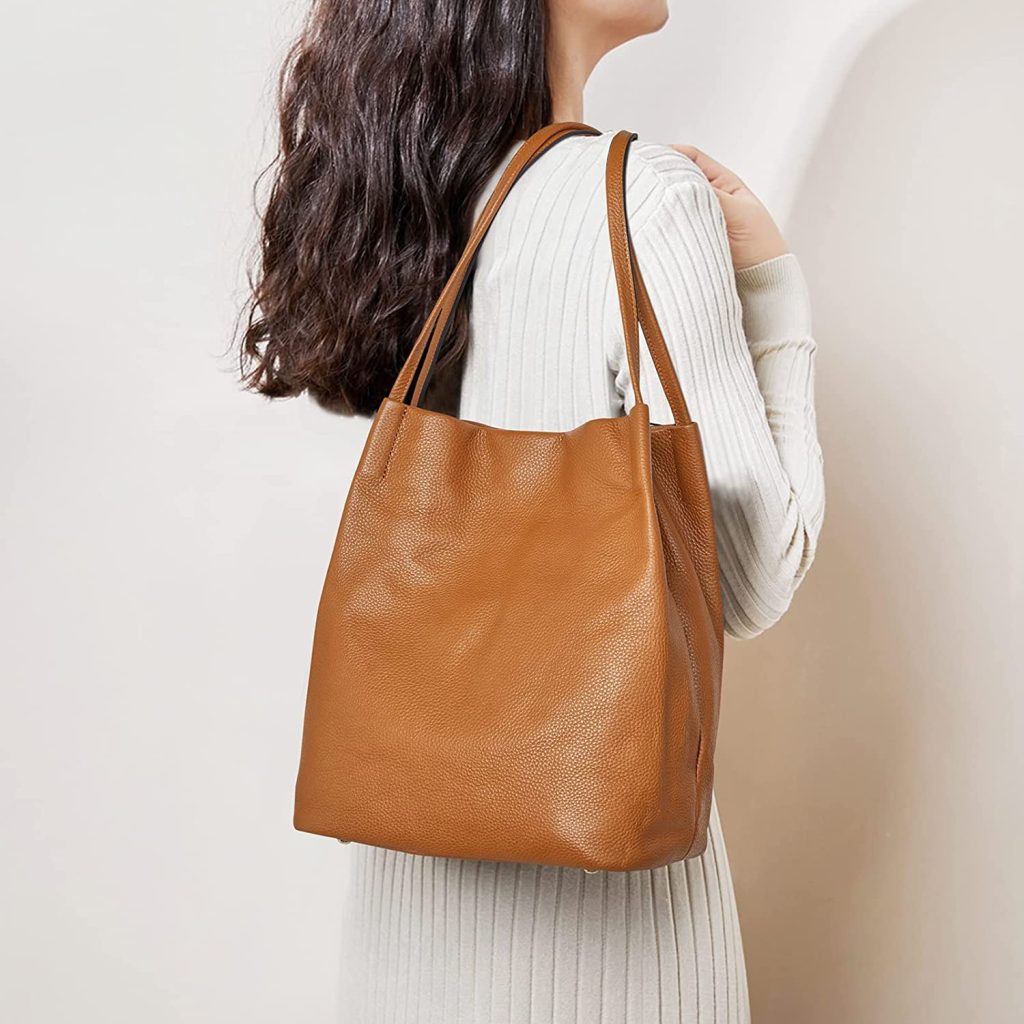 Kattee Women Magnetic Snap Closure Soft Genuine Leather Totes Shoulder Bag Purse
HOBO Magnetic Closure Pier Tote bag For Women – With Detachable Shoulder Strap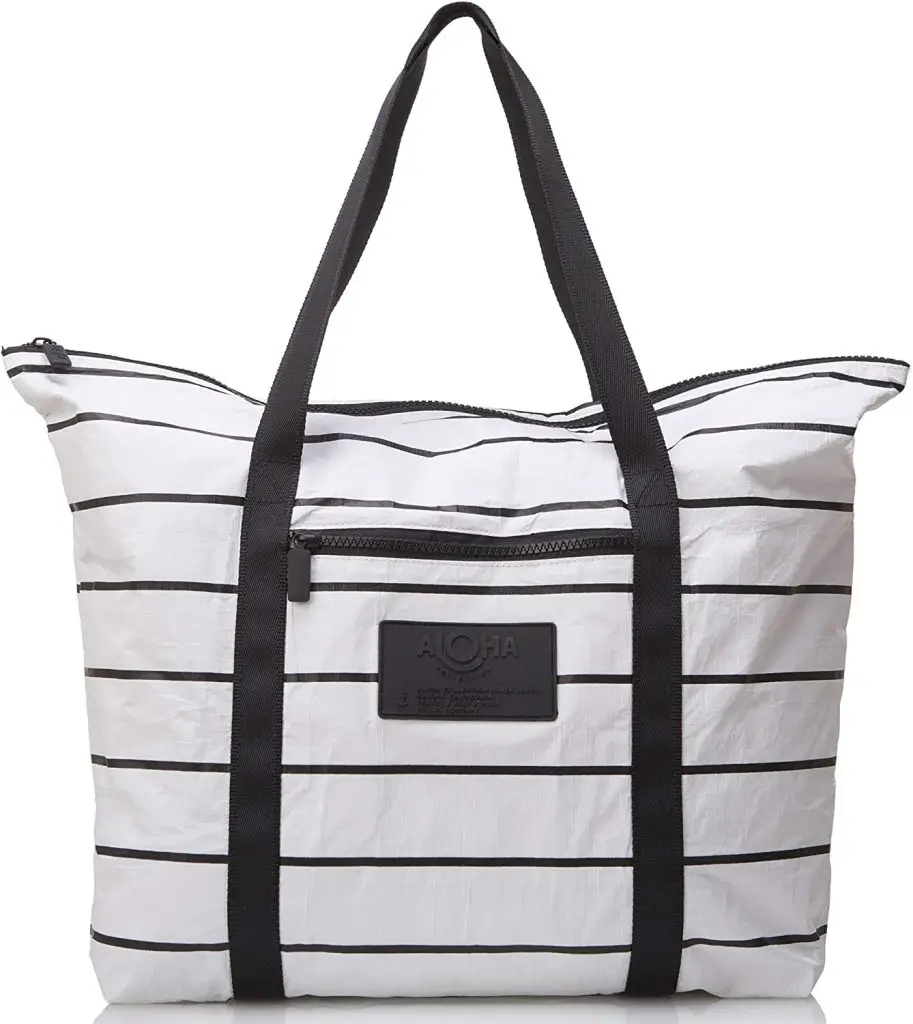 ALOHA Collection Lightweight Zipper Tote Bag
Heavy Canvas Large Tote Bag with Zippered Closure
A quick means to keep a tote bag on your shoulder is to simply shorten or lengthen the straps as per your height and body size, making sure the strap sits comfortably on your shoulders.
The two methods we recommend above for keeping and stopping shoulder bags from slipping off which are; using wide straps and wearing your bag like a crossbody bag can also work on keeping tote bags on shoulders and preventing them from slipping.
To also stop the tote bag from slipping, you can use grip-enhancing materials (slip shelf liner, rubberized drawer liners, or silicone mats) at the bottom of the tote bag for stability.
In addition, you could try attaching a non-slip shoulder pad to the strap of the tote bag to stop and keep your tote bag from slipping off the shoulder.
Finally, we also recommend you attach or sew hook and loop fasteners to the bottom of your tote bag to secure a connection thereby preventing the bag from slipping.
HOW TO KEEP PURSE STRAP ON SHOULDER
Follow the steps below to know how to keep a purse strap on your shoulder or how to stop a purse from slipping off your shoulder;
The first trick in stopping your purse from slipping off your shoulder is to purchase a purse with the right material that has some level of grip such as a woven strap, leather, or basically a material with a rough texture, this helps create friction thereby keeping your purse strap on your shoulder.
Below is an example of a purse with leather or rough texture that could help prevent slipping;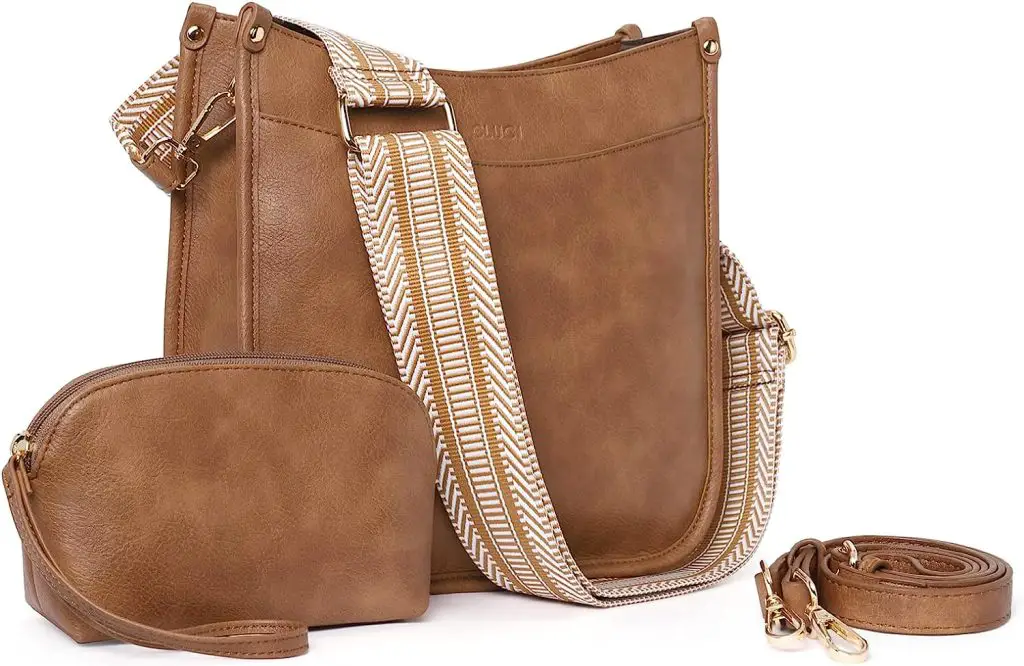 CLUCI Leather Crossbody Bags for Women with wallet set
Missnine Bucket Crossbody Purse for Women Vegan Trendy Leather Crossbody Bag
We have said it before, another quick means to keep a purse strap on your shoulder is to simply wear your purse like a crossbody bag, although this largely depends on the design of the purse.
Another good way to stop a purse from slipping off your shoulder is to be mindful of your posture, especially your shoulder, and be conscious of the kind of activities you engage in.
It is also important to wear non-slip accessories (shoulder pad or drippy strip) to the strap of the purse as this can help stop and keep the strap in place, thereby preventing slipping.
In addition, to stop the purse from slipping off your shoulder, we recommend you place a lightweight scarf or cloth on your shoulder before putting the purse strap on, the friction between the strap and fabric can help keep the purse on your shoulder and stop slipping.
Finally, the common way to stop and keep your purse from slipping is to hold your purse closer to your body for stability, preventing swinging and sliding.
HOW TO KEEP PURSE STRAPS TOGETHER
If you're looking for ways to keep purse straps together, there are a few options you can consider: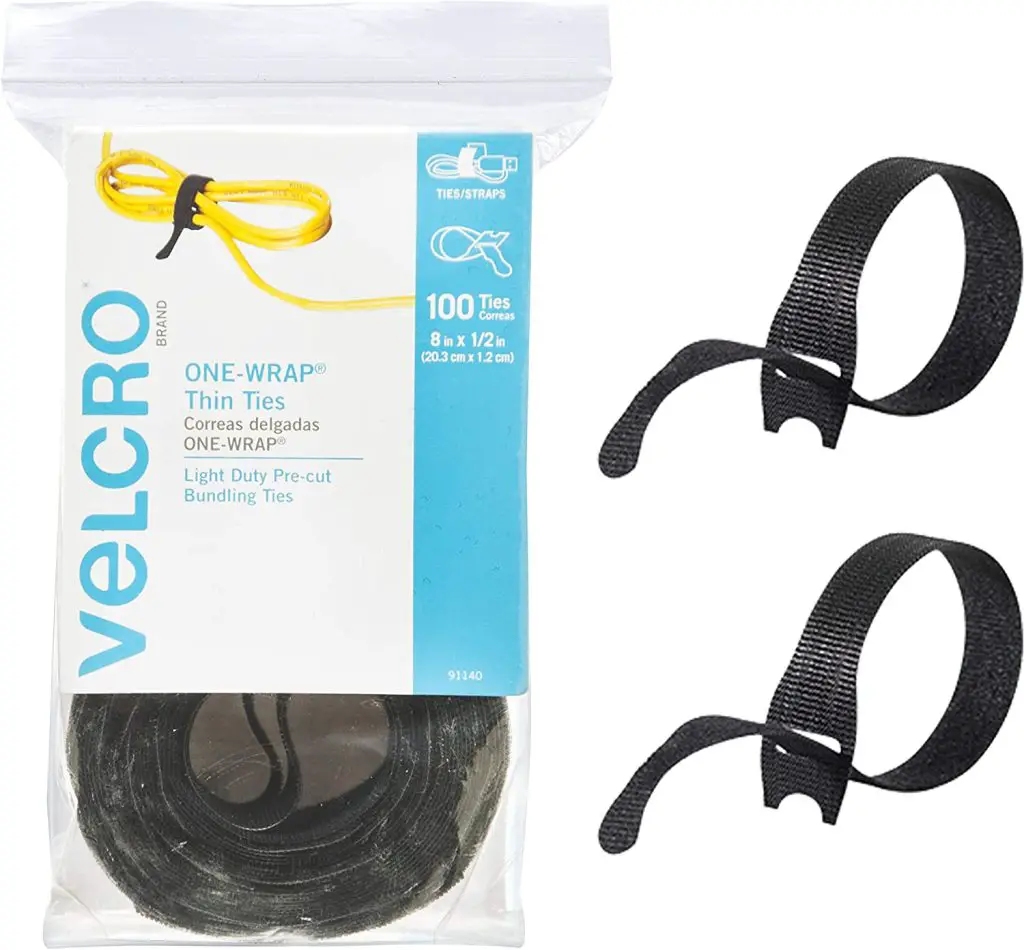 Velcro Straps: Purchase Velcro straps or cable ties that are long enough to wrap around your purse straps. Secure them tightly to keep the straps together.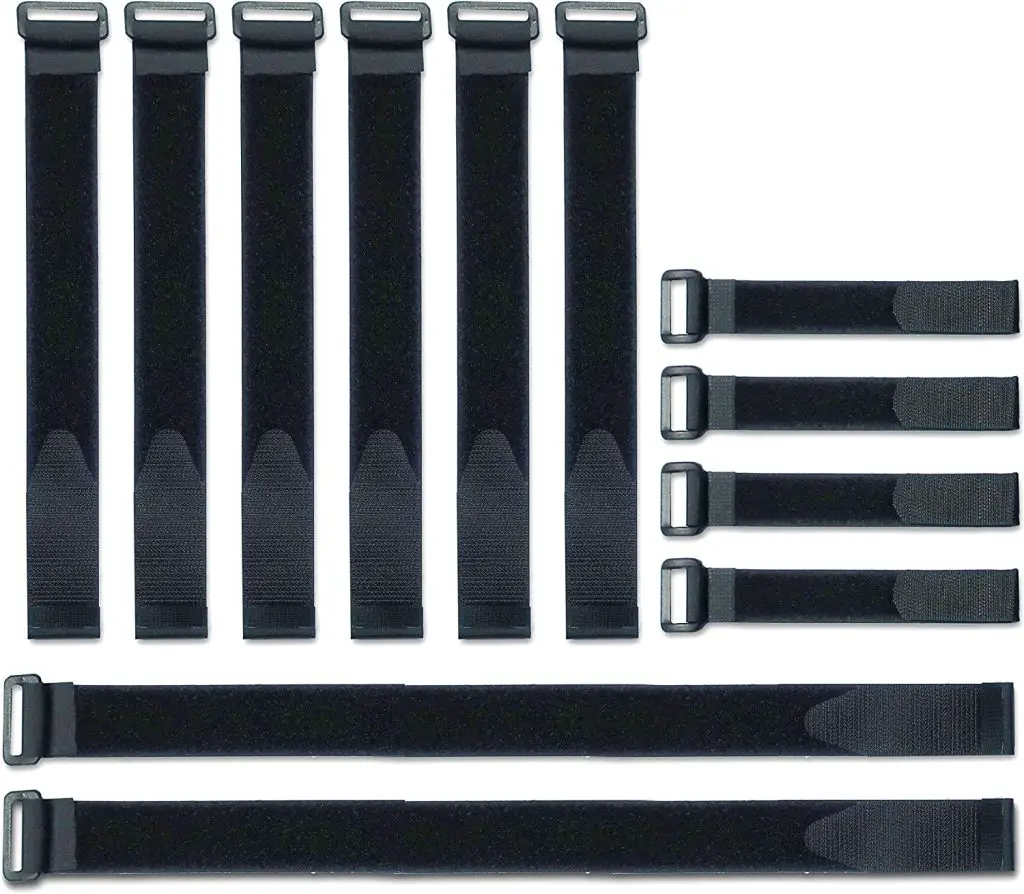 Velcro straps are adjustable and reusable, making them a convenient option.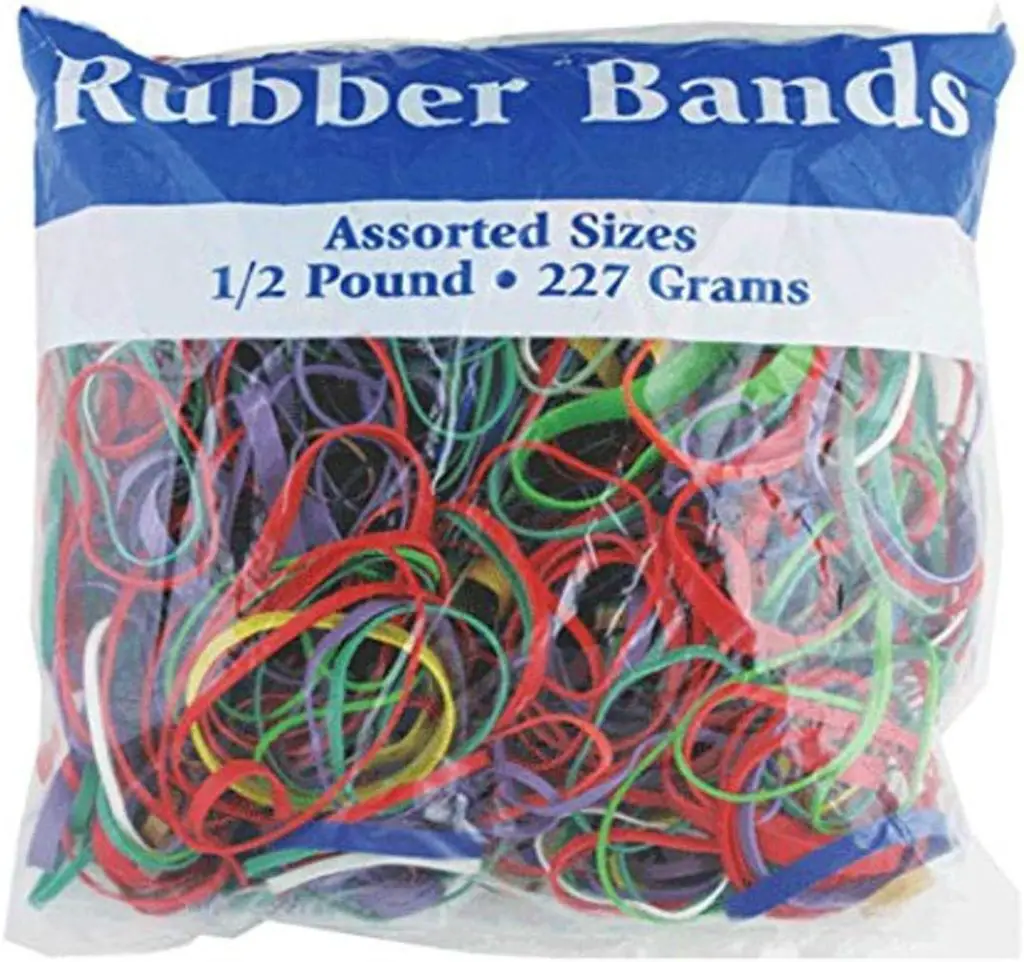 Rubber Bands: Use small rubber bands to gather the purse straps together. Slide them over the straps and position them close to the attachment points on the purse. This method is simple and cost-effective.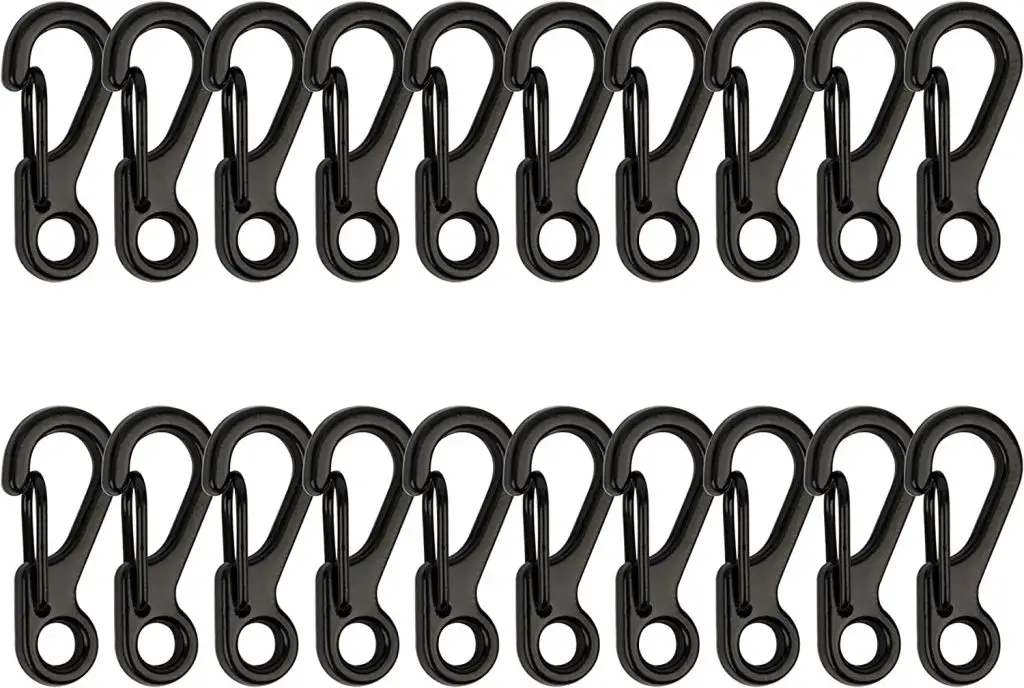 Carabiner Clips: Purchase small carabiner clips and use them to join the purse straps together. Slide the clips onto the straps and secure them tightly. Carabiner clips are easy to attach and detach, allowing you to separate the straps when needed.

Safety Pins: Attach safety pins to the inside of your purse straps, near the attachment points. Connect the safety pins together, ensuring they are secure. This method may require some extra caution to avoid accidentally pricking yourself.

Sewing or Stitching: If you're looking for a more permanent solution, you can sew or stitch the purse straps together at the desired point. Use a needle and thread or a sewing machine to carefully stitch the straps. This option may require some sewing skills or assistance from someone who knows how to sew.
WHY DOES MY TOTE BAG KEEP FALLING OFF?
There could be several reasons why your tote bag keeps falling off. Here are some possible explanations:
The shoulder straps of your tote bag are too thin or slim and made with slippery material.
If your body size is smaller or bigger than your tote bag, this might lead to your tote bag constantly falling off, we recommend you choose a tote bag that fits your body frame, shape, and size.
Try to maintain the right posture when walking or relaxing while you carry a tote bag, and try and maintain stability.
Lastly, could be the kind of material your tote bag is made up of, if it has a slippery surface then it wouldn't stay on your shoulder.
WHY DO SHOULDER BAGS FALL OFF MY SHOULDER
There could be several reasons why shoulder bags fall off your shoulder. Here are some common factors:
First, the design of the shoulder bag affects the stability of the bag on your shoulder, therefore purchase a shoulder bag with wide straps and a rough strap material for extra grip and friction.
Secondly, shortening the shoulder bag strap can help keep the bag closer to your body like a snug fit.
The way you distribute light and heavy items within your shoulder bag matters a lot as this affects the stability of the bag and when poorly organized, could lead to why shoulder bags fall off shoulders.
Lastly, if you have a damaged shoulder or are in bad shape your shoulder bag can easily fall off, we recommend you seek medical advice.
HOW YOU CARRY YOUR PURSE PERSONALITY
There are different ways to wear a bag and in case you aren't aware, the way you carry a bag has a lot to do with your personality. Psychologists have a proper understanding of this principle.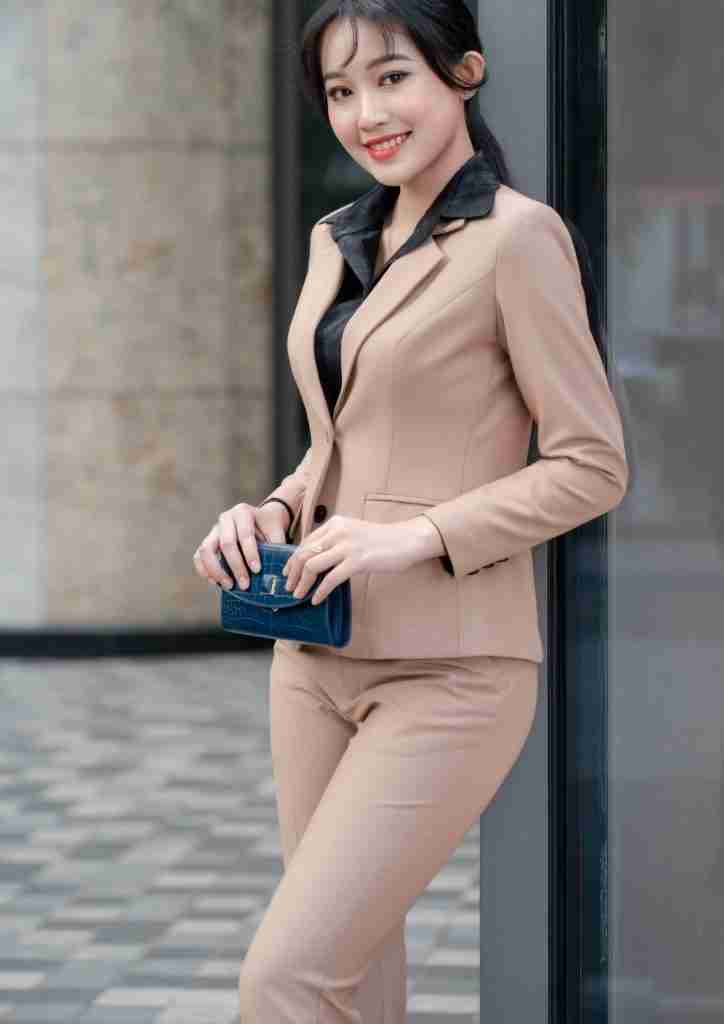 For example, do you pull or grip your bag tightly? It could mean that you are confident, or afraid based on the environment that your purse might be stolen.
Furthermore, holding a shoulder bag with high heels could denote that you are in charge and ready to deliver results when you are with a business partner.
In all, be careful of the bag color you choose, how you carry your handbag or purse, and the outfit, because all of these combined, send a message about your personality.
WHAT SIDE DO YOU CARRY YOUR PURSE?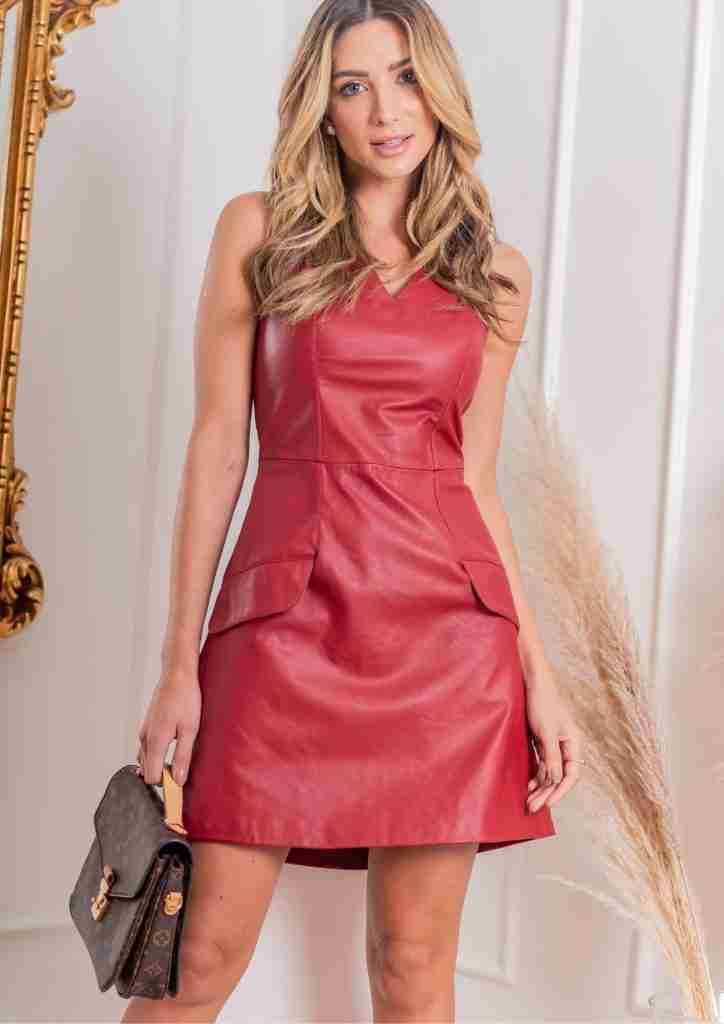 Some persons are right-handed and some are left-handed. I recommend you can carry your purse on any side that works best for you. What you should seek is comfort, you can switch both.
Furthermore, the size of your purse plays a major role in how you carry your purse.
Here is an article on how to carry a purse with short handles that will broaden your understanding of how to best carry purses.
WHAT KIND OF BAG SHOULD I CARRY
We recommend you carry either a crossbody bag or a tote bag because they are lightweight, can fit various purposes, affordable, durable, and easy to use.
In addition, my crossbody is firm when I carry it and it doesn't slip from my shoulders because it's across my chest most times.
While my tote bag also has a simple back with a short handle that does not slip from my hand when I hold the handle.
HOW DO YOU CARRY A PURSE ON YOUR SHOULDER?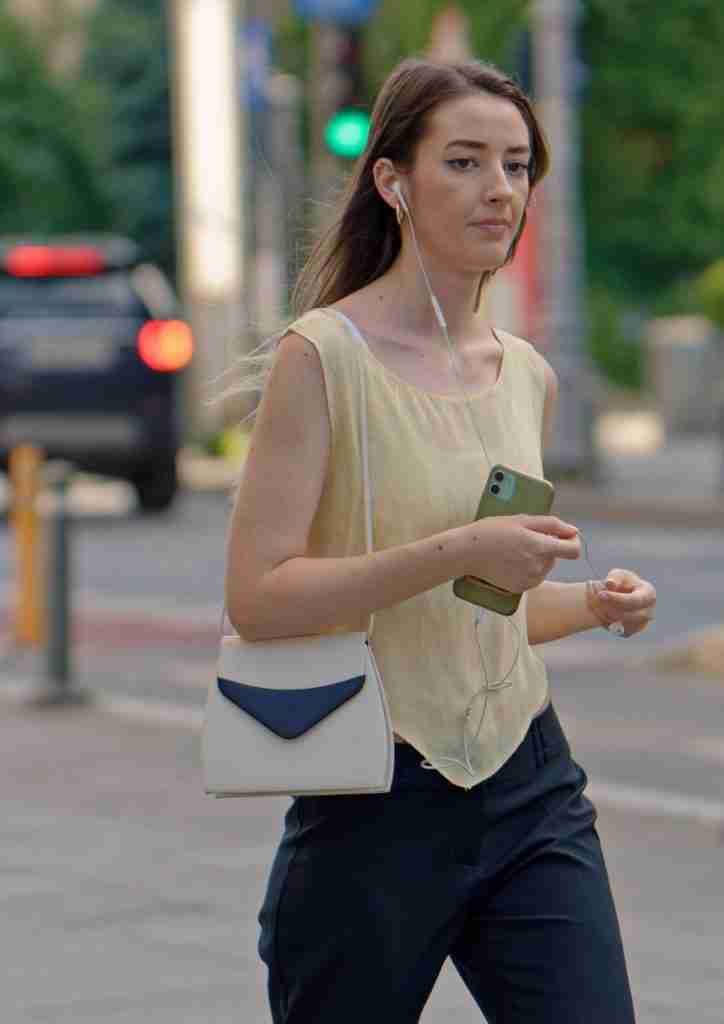 1. If you want to appear more professional, you can carry the purse to the side or carry it by its handles.
2. To prevent your purse from flailing around when carrying it, you must carry it over one shoulder and make sure you pull the strap tight to your body.
 3. If you want to carry the purse by the handles, ensure that you take the shoulder strap off to prevent it from flapping around or causing clutter.
HOW DO YOU WEAR A SHOULDER POUCH?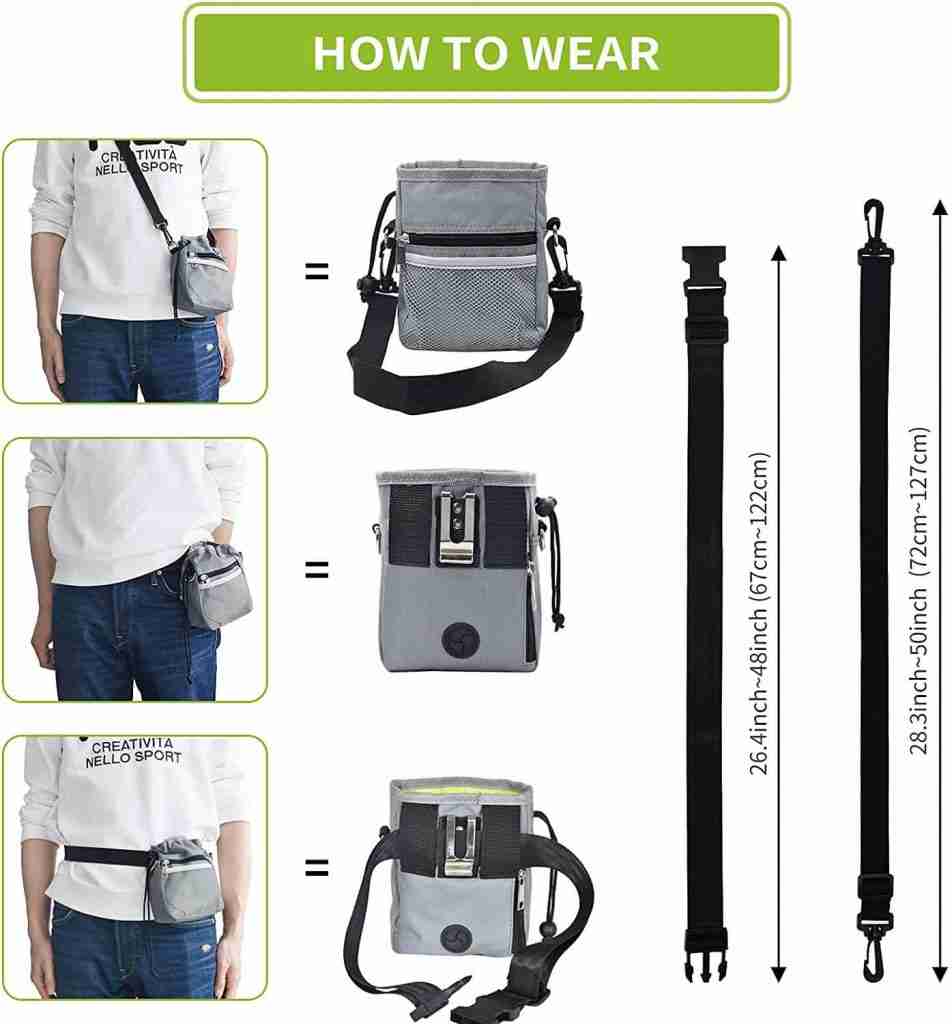 I have written extensively on how to carry a pouch bag. Find below steps on how to wear a shoulder pouch bag;
1. If you want to look modern, you can sling your shoulder pouch across your chest.
2. Another way to wear your shoulder pouch is to strap it around your waist as most shoulder pouch comes with a strap.
3. You can also wear your shoulder pouch by hanging it on your belt.
CONCLUSION
I am certain that this article has covered all you need to know about how to keep a shoulder bag on your shoulder and you and I know that wisdom is the application of knowledge, so the knowledge that is not applied is wasted.
Go ahead and apply all you've read and your bag will never slip off your shoulder again.