You can easily identify a guy with a backpack or a briefcase but wearing a messenger bag has a different feel and look especially on a suit.
Today, we will be discussing the best way or ways on how to wear a messenger bag with a suit.
A messenger bag bridges the gap between backpack and briefcase and presents men with a perfect in-between option: such as carrying their stuff over their shoulders without the men looking like an accountant from the 1950s. Lol!
Wearing a suit makes you look like a professional and shows maturity. Let's dive in to learn more.
Table of Contents
BAGS TO WEAR WITH SUITS
To begin, it is not only the messenger bag you can wear with a suit, before I talk about how to wear a messenger bag with a suit, let's first see other types of man bags that can go with a suit apart from a messenger bag
Aside from a leather messenger bag that can complement a great-looking attire be it casual, business casual, or smart casual, with which you can carry anything really from your books, heavy tools, or your laptop, there are other 'Man Bags' that a man should go for:
1. The Briefcase: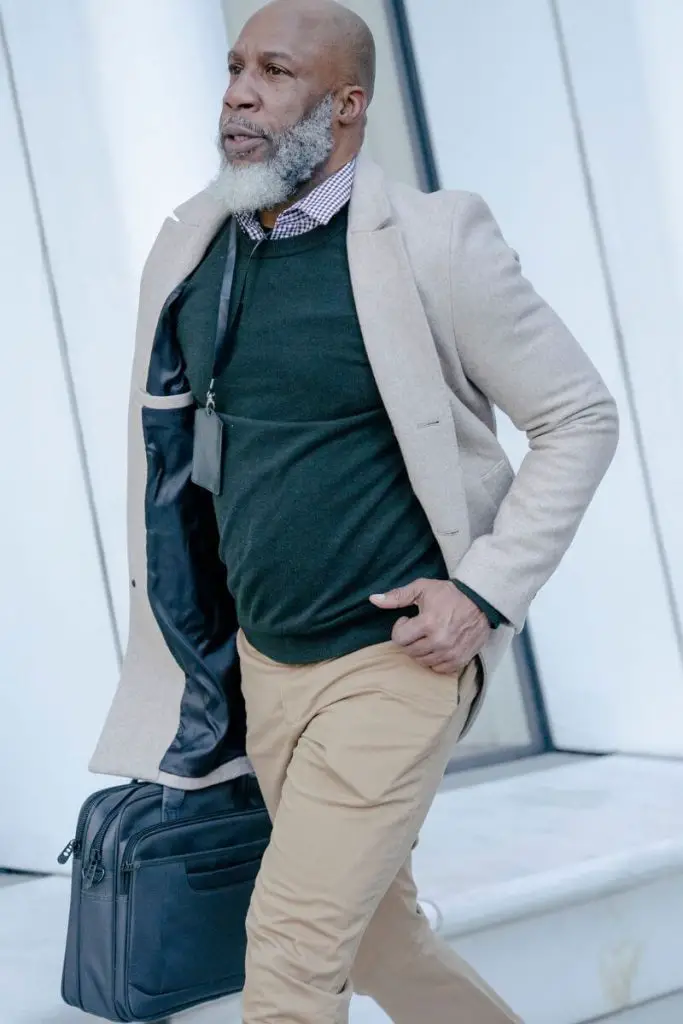 This is the most popular of all men's bags and it's very suitable for formal wear. A new generation of briefcases is what I am referring to not grandpas'.
Go for the slim briefcase, with roomy for both your paperwork stuff and other essentials.
2. The Backpack: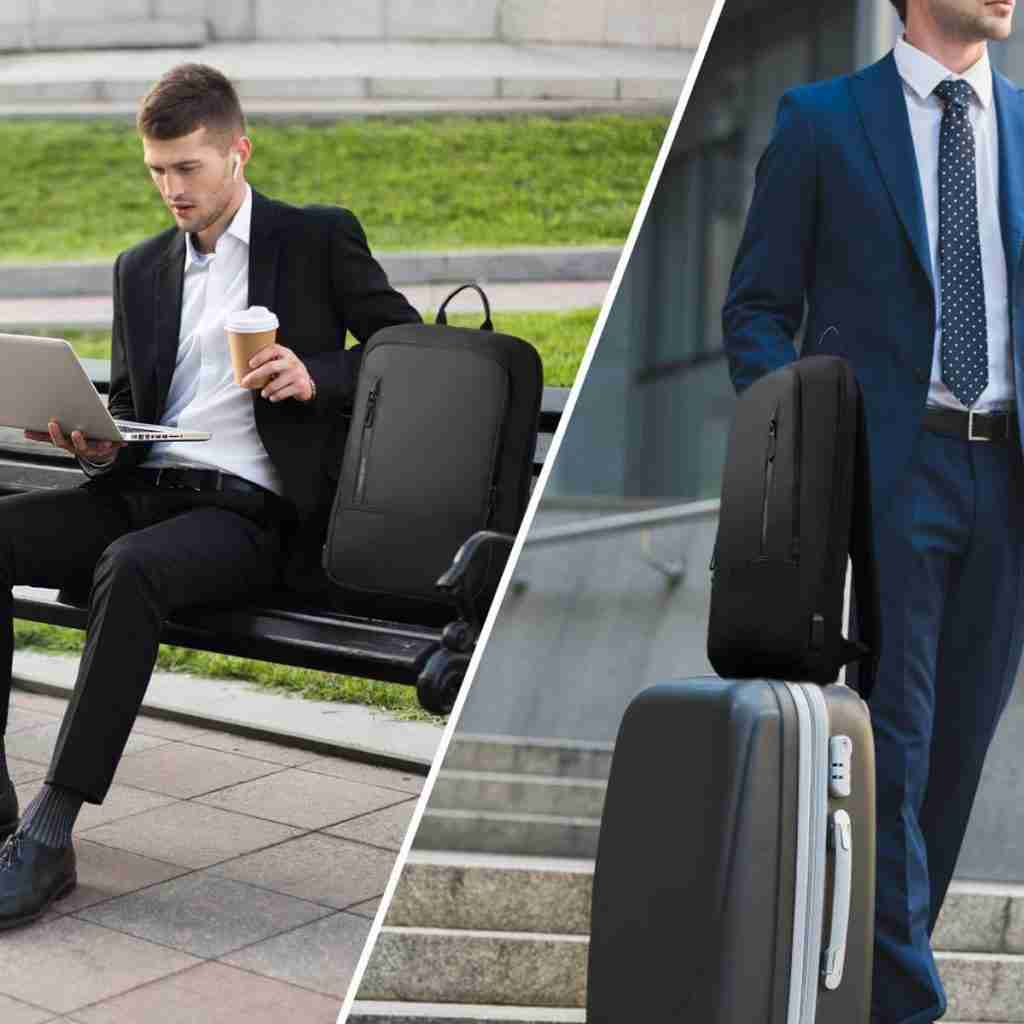 A solid backpack offers a man peace of mind in bag form, it can house all your knickknacks throughout the day, and it makes finding your little essentials like keys easier.
3. The Hold All Bag: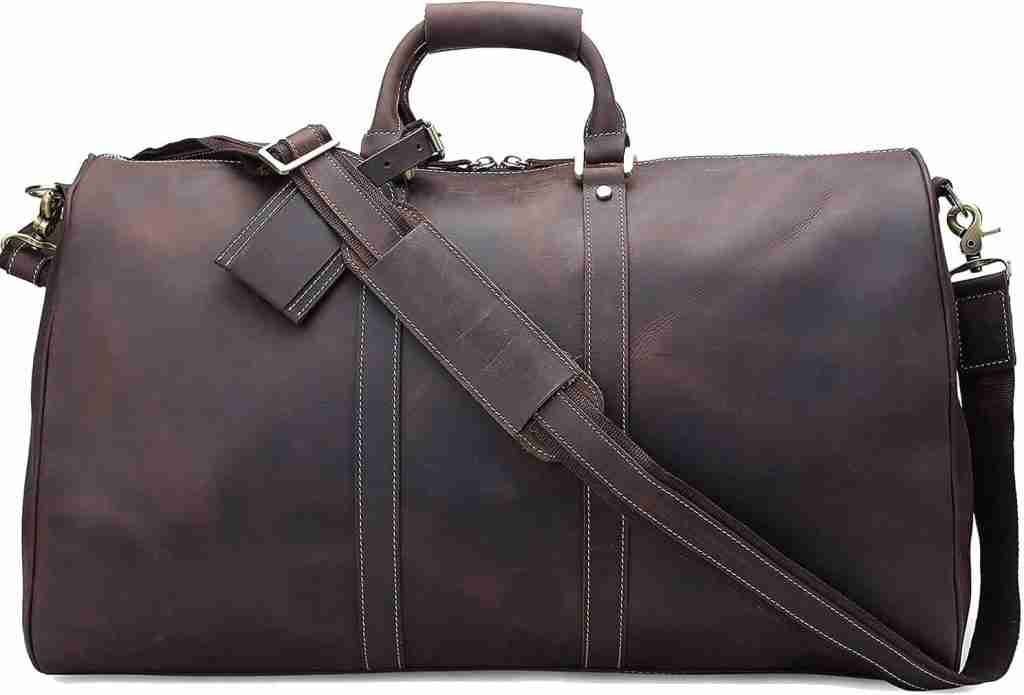 The Hold All Bag for men is commonly referred to as a weekender; stylish, functional & classy.
It's a large bag made of cloth or leather typically with a rectangular base and it has a zippered opening at the top. It has two handles that enable the bag to be carried and a (usually removable) strap that allows the user to support the bag on the shoulders.
HOW TO WEAR A MESSENGER BAG WITH A SUIT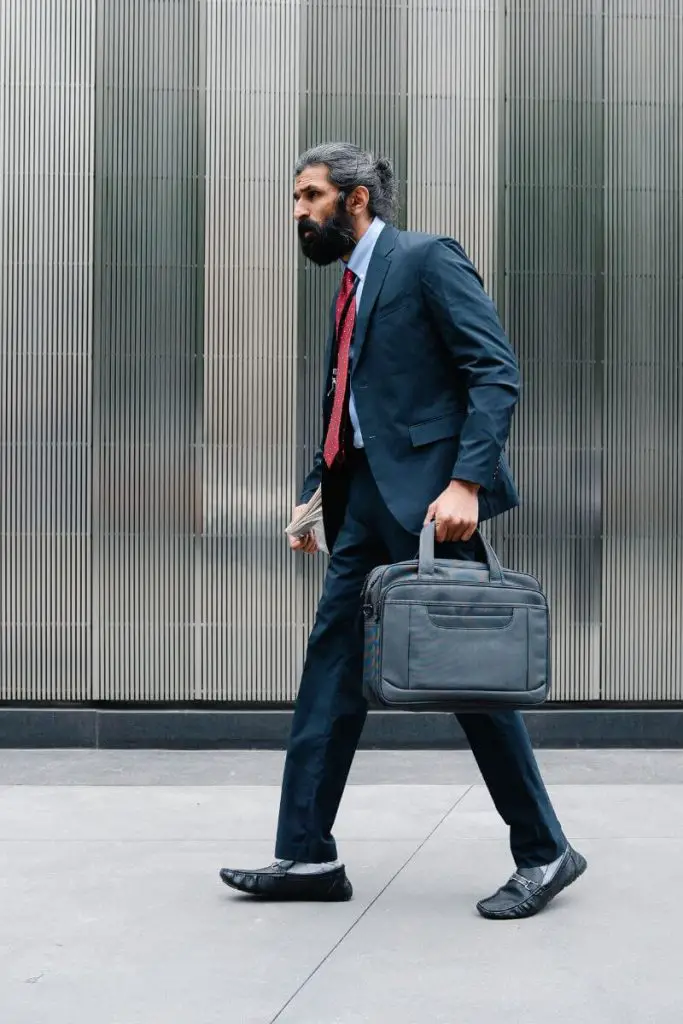 Below are the 4 standard ways to wear your messenger bag with a suit;
1. You can wear a messenger bag with a suit by wearing it over your near shoulder and allowing it to hang at your side.
2. You can wear a messenger bag with a suit by watching the weight of the messenger bag, if it's too heavy for one shoulder's support, then you can sling it across your chest and let your core bear some of the weight; this creates a balanced posture.
3 You can carry a messenger bag by carrying it by the handles if you wear a suit
3. You can wear a messenger bag with a suit by making it pair perfectly in terms of color combinations and you have to go for a leather messenger bag; this matches the sophistication of a suit.
BAGS TO WEAR WITH SUITS FOR LADIES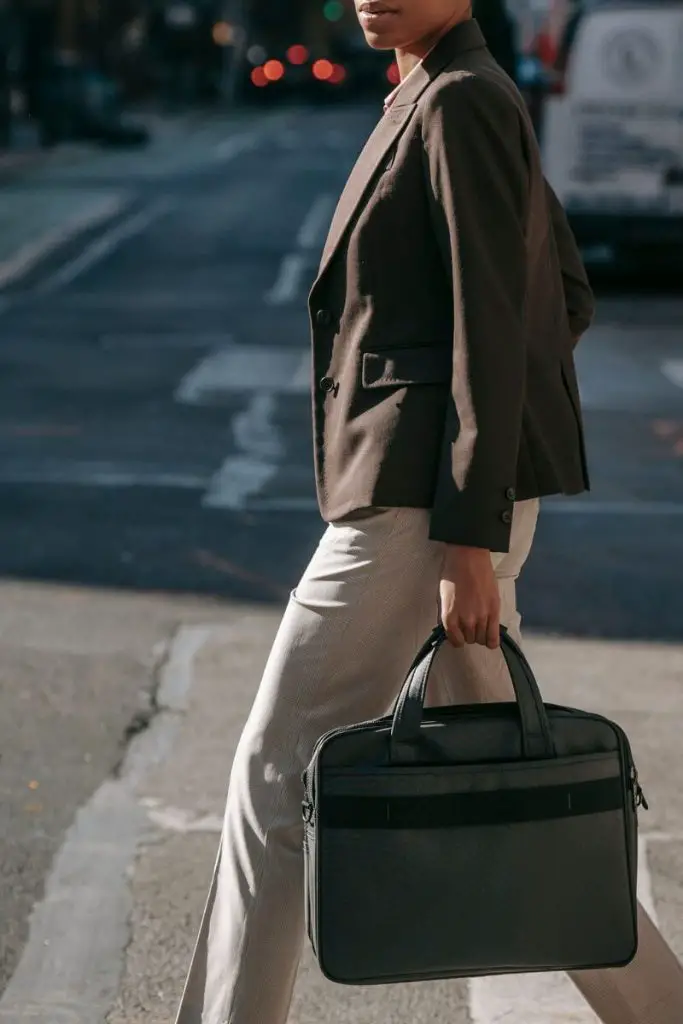 You may believe that messenger bags are solely for males, but this is not true; messenger bags may be used by both men and women for travel, the office, hiking, or cycling.
Ladies find messenger bags unique to their style, regardless of the requirement. Ladies' messenger bags may not have the same shape or sizes as messenger bags for men, but if you want to make a fashion statement as a lady, I propose you pay attention to attractive and stylish messenger bags.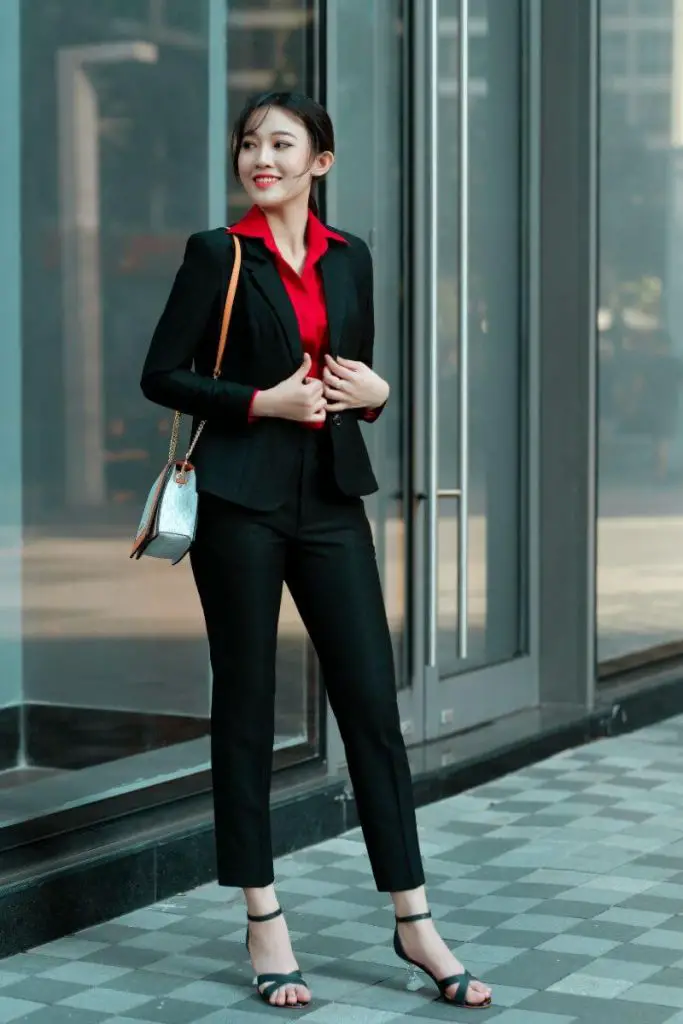 Finally, in addition to messenger bags, there are additional bags that will go well with a suit for ladies, which are listed below;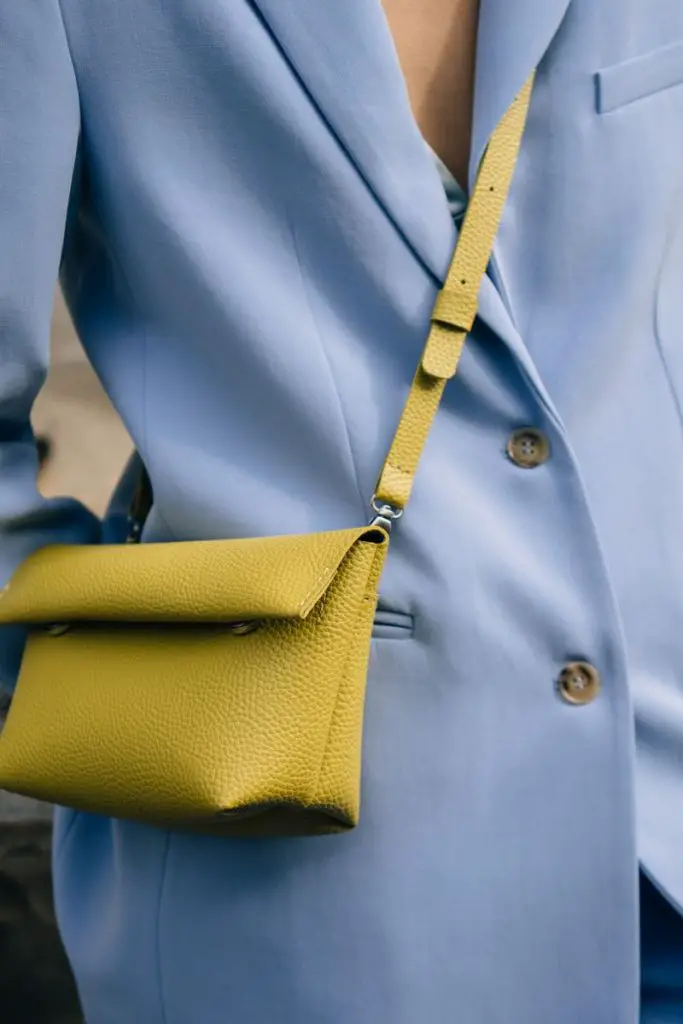 HOW TO WEAR A SMALL MAN BAG
A small man bag that a man carries is typically called a briefcase. It can be held firmly by the handle.
CONCLUSION
In this article, I've written about how to wear a messenger bag with a suit but I didn't stop there you know, I made looking for a man & lady's bag very easy and of course other important details worth applying and sharing. Thank you for stopping by.