Thinking of going back to School? One important item that holds others together is the School Backpack with the numerous brands and designs of backpacks available, it is becoming more difficult to know what size, design, and features to go for.
That's why we are discussing the best school backpacks made in USA you will meet your school needs once and for all time.
It is common knowledge that children use school backpacks to carry possessions and school essentials, but this school bag also provides safety and comfort.
Are you tired of buying school backpacks for your children every time a new session begins? Then you need American-made school backpacks or UK made waxed canvas backpacks because they stand for quality and sustainability.
Follow along as I outline the many best-quality backpack companies created in the United States that you will find handy for the upcoming academic year.
Table of Contents
BACKPACK USA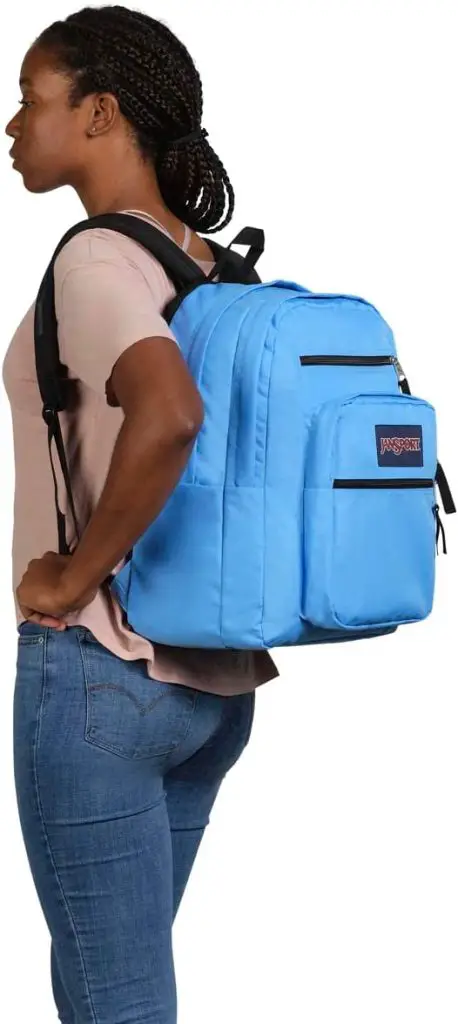 Backpacks didn't just fall out from the sky that have been in existence for thousands of years, they were formally made with animal hides or plant fibers.
However, modern backpacks are designed with adjustable straps, worn in various ways have a lightweight aluminum frame and other essential designs fitting your need.
Formally, backpacks were used by Soldiers in the military, these military tactical backpacks became the inspiration for modern-day tactical, school backpacks and hiking backpacks, which are designed for durability and functionality.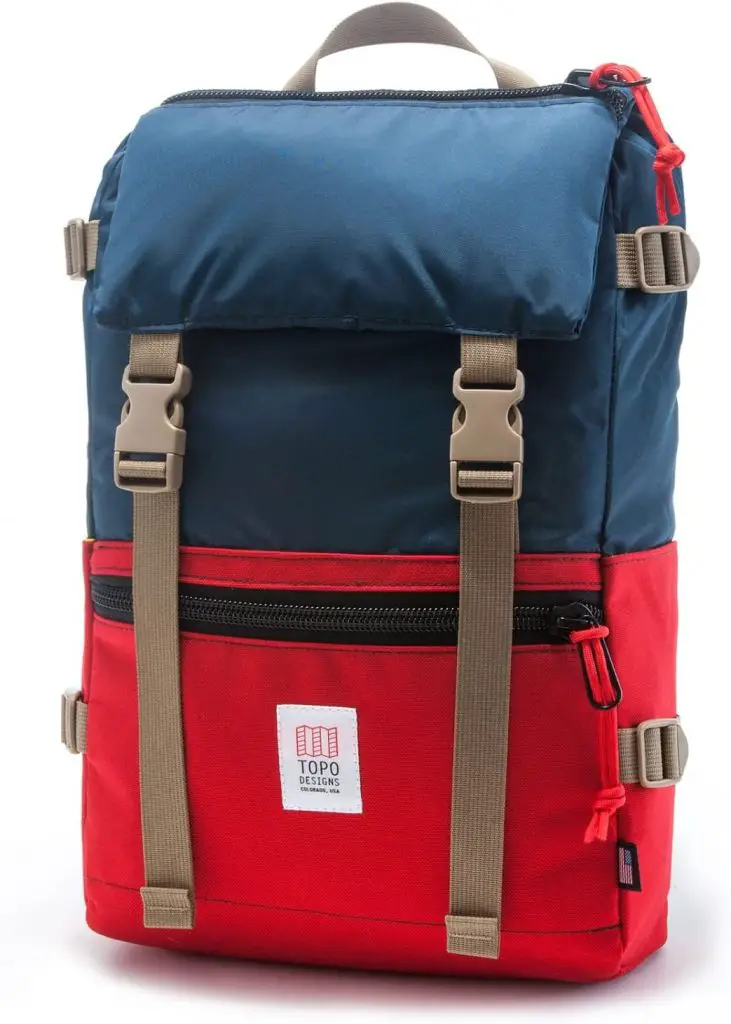 Presently, backpacks are made by almost every country like Sweden, the UK, Australia, America, Vietnam, China, Canada, Singapore, etc.
Simply put, Backpack USA refers to backpacks that are made in the United States of America.
These backpacks are typically made using high-quality materials and with a focus on durability, functionality, and design.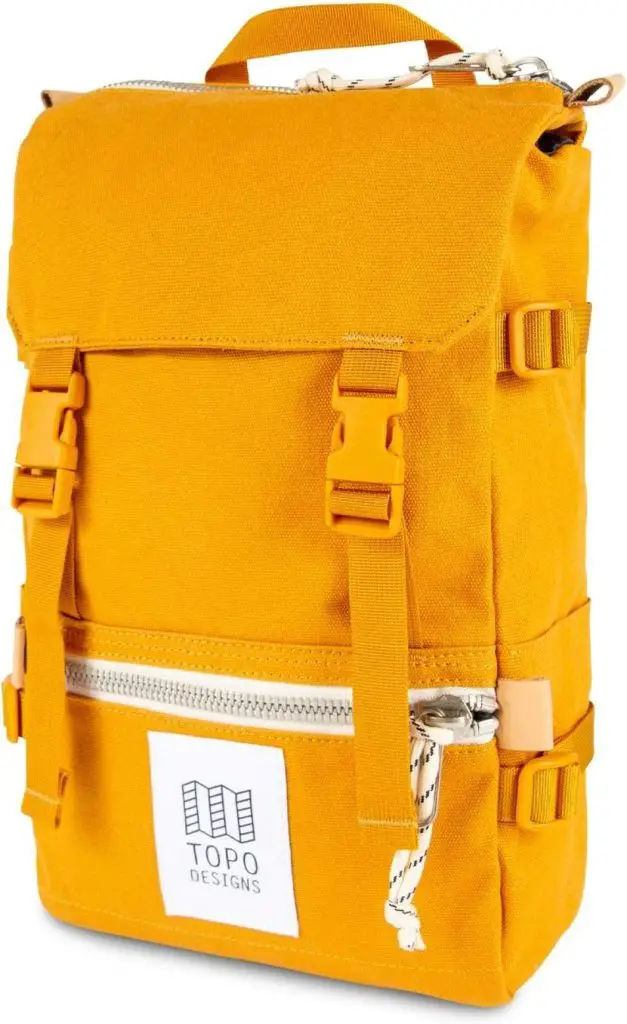 They are often used for outdoor activities, such as hiking, camping, and backpacking, but can also be used for everyday activities like school or work.
The various materials used include; leather, canvas, nylon, polyester, and others.
So, what do you look out for when buying Backpacks made in the USA, it is important to consider first, the intended use, the size, and before the design of the backpack.
Finally, backpacks made in the USA also feature multiple compartments ad inner pockets to help with a clean organization.
USA MADE BAGS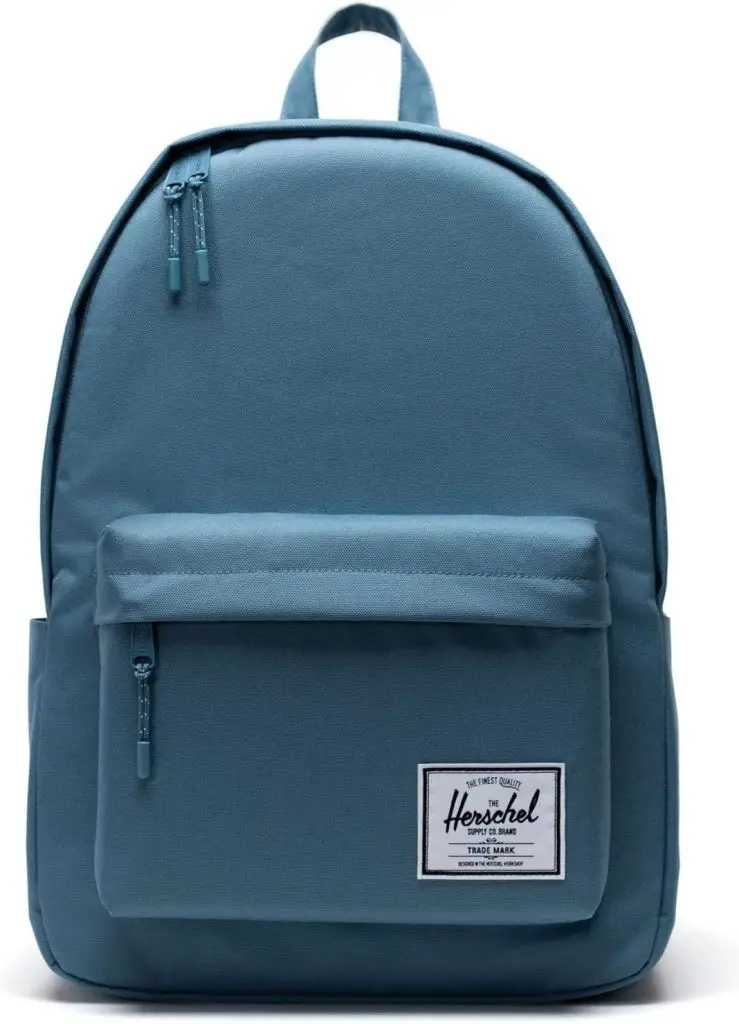 To begin, do not confuse USA made bags with Backpacks made in the USA, the latter specifically talks about Backpacks while Bags is a general statement.
So, USA made bags refer to the various types of bags including handbags, messenger bags, weekender bags, beach bags, tote bags, duffel bags, backpacks, sling bags, cross body bags, and more that are made in the United States using locally sourced material and labor.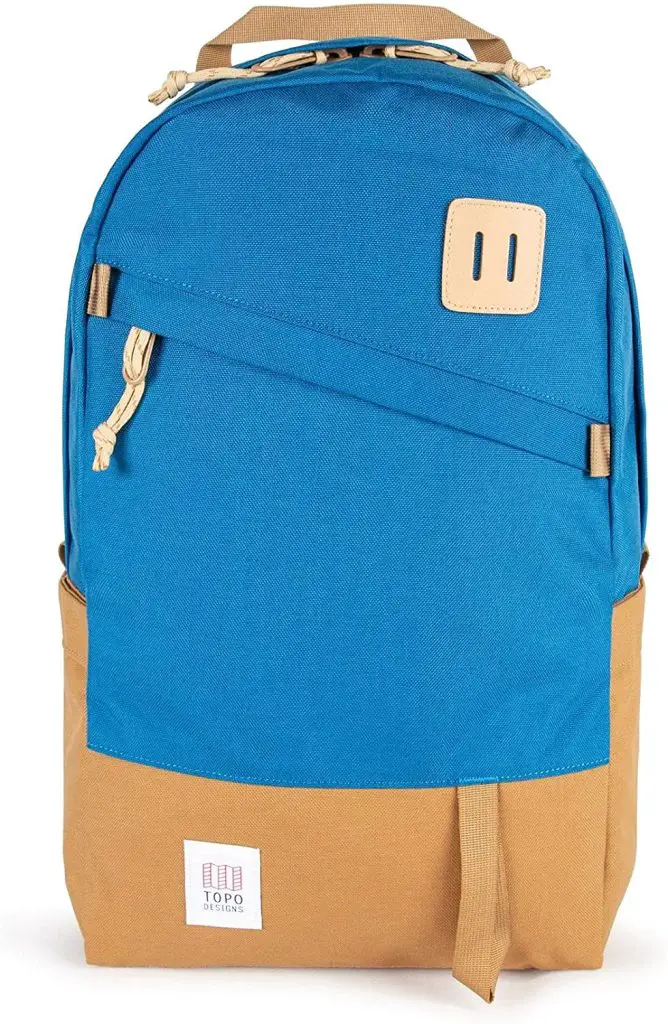 USA made bags are greatly sought after because they are made with high-quality materials and strict quality control measures are followed.
In addition, USA made bags are recommended because quality craftsmanship is employed which contributes largely to their durability.  
Examples of USA made bags are;
Maruca fabric handbags made in the USA
Clark & Taft Personalized Shoulder Tote handbag Made in USA
Condo Premium USA Organic Cotton Canvas Bag
Komalc USA Leather Messenger Bag
Badlands Hunting USA Backpacks
Billy Kirk cross body bags, Lands' End canvas bag, Filson, etc.
Furthermore, since consumers are becoming increasingly aware of the environmental impact of their purchases, they opt for USA made bags are often made using sustainable materials, and the manufacturing process is typically more environmentally friendly than overseas production.
Next, we will see the various school backpacks made in USA and thereafter the best backpacks bags brands that are made in the United States of America.
SCHOOL BACKPACKS MADE IN USA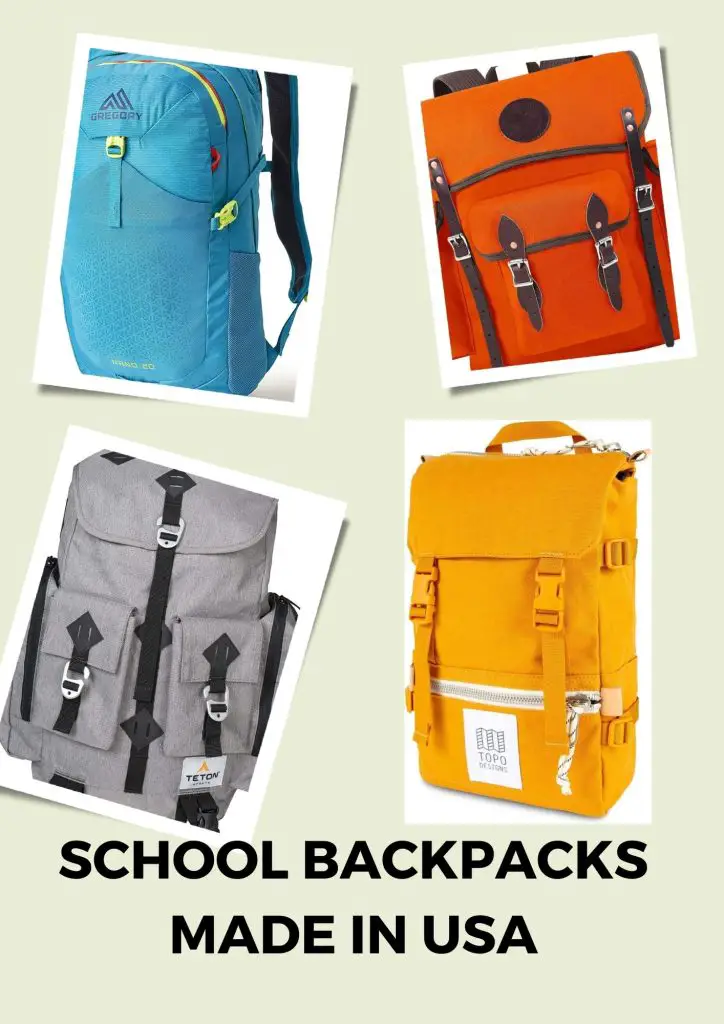 Below are the 10 best school backpacks that are made in the United States of America;
Duluth Pack Backpacks
Topo Designs
Filson Backpack
Tough Traveler USA made Backpacks
Osprey School USA Backpacks
Teton Sports Backpacks
Gregory Bags
Mokuyobi Backpacks
Green Guru
MIS
DULUTH PACK BACKPACKS
The Duluth backpacks are made in Minnesota, USA, they are one of the oldest leather bag and pack manufacturers in America.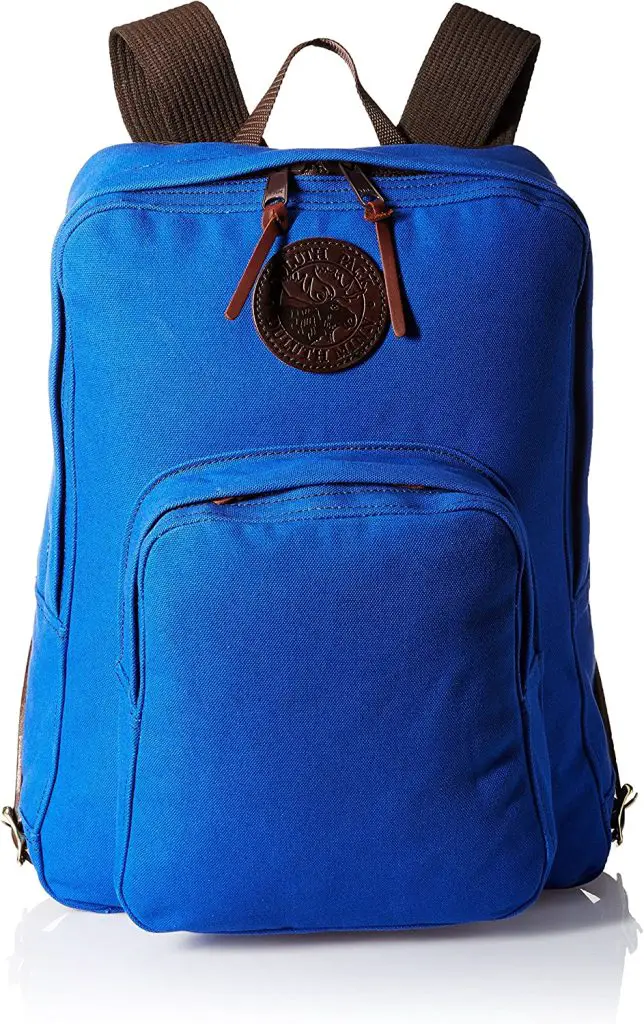 They take pride in using high-quality material and hand-crafted design which takes time and attention like handmade leather goods.
A standard school bag we recommend with the USA Duluth backpack brand is the Duluth Pack standard Laptop Backpack, it comes in 2 colors;  Royal blue & Wax Olive Drab.
You will love Duluth pack backpack because the padded interior that saves guards your Laptop, while still giving you plenty of space.
Other Duluth backpacks we recommend for School or College include;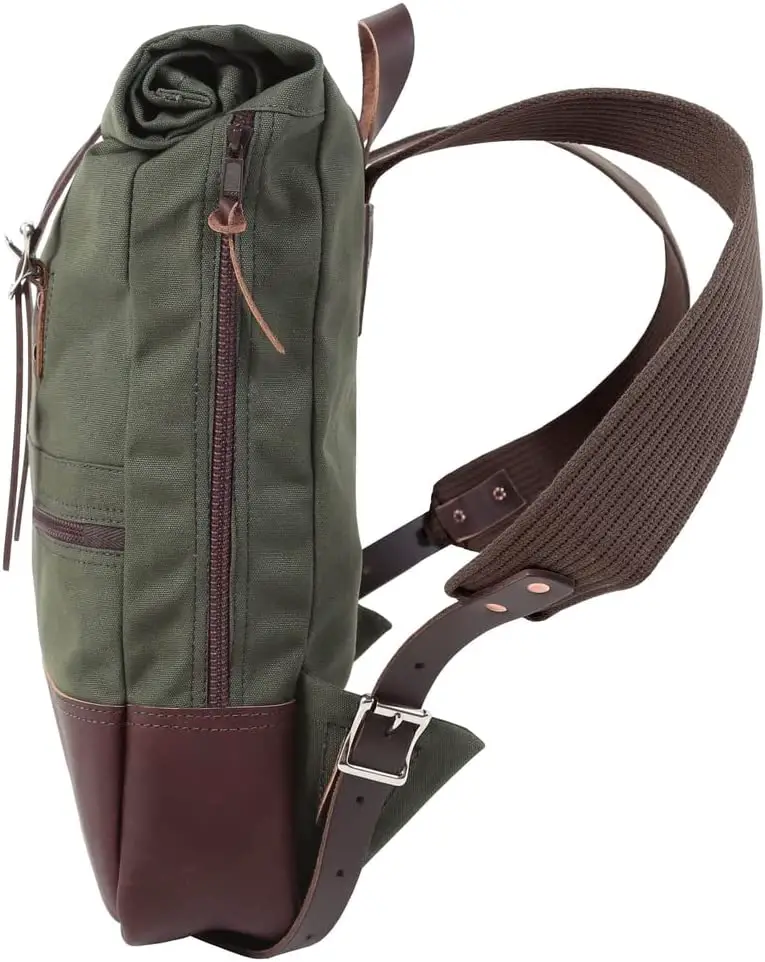 The Top Scout Canvas Handcrafted Rugged Backpack is made for Outdoor, Travel, Hiking, and Weekend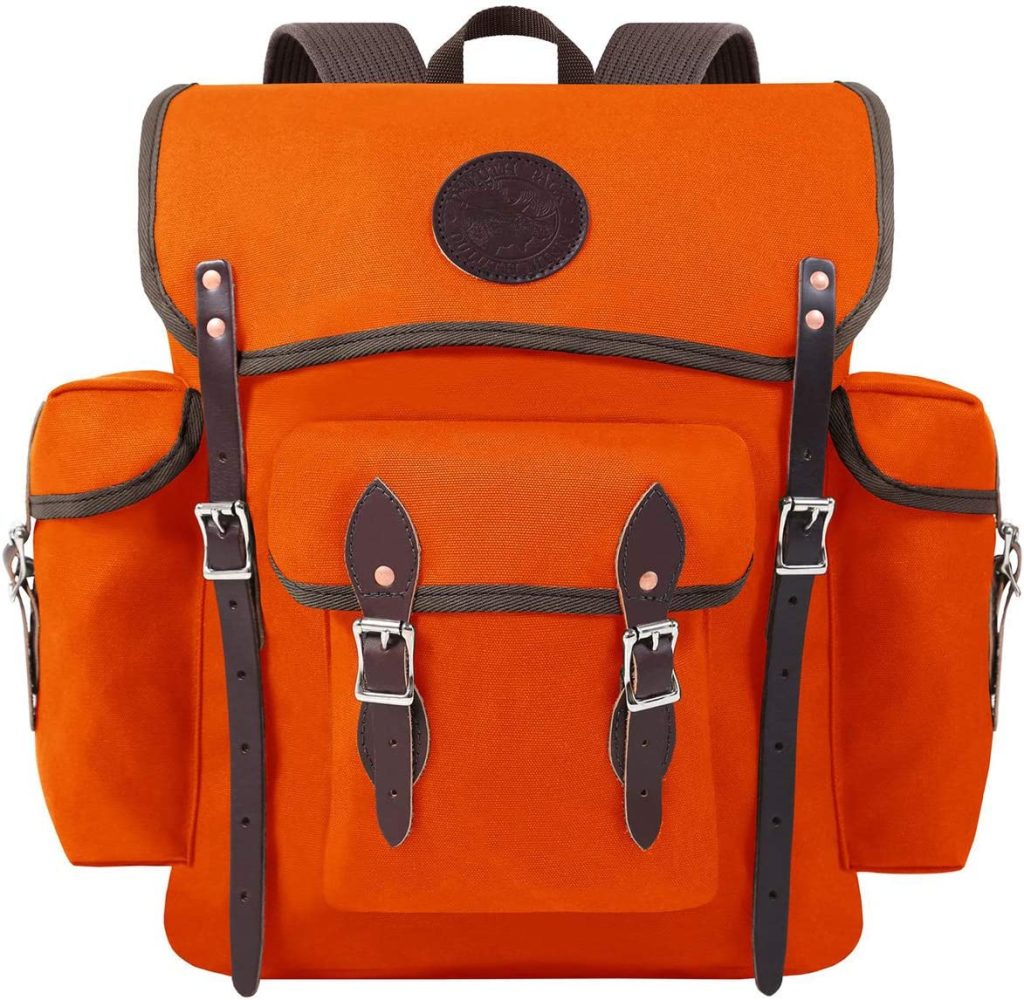 Duluth Pack Duluth Minn Unisex Canvas Travel Everyday Hiking Wanderer Backpack.
Perfect Unisex backpack made for all adventures, ready for travel and daily use.
TOPO DESIGNS ROVER PACK CLASSIC
You can't go wrong with the Topo Designs Backpack, heads will turn as you walk into your college/School or classroom.
The Topo Designs School Backpack is made in Colorado, USA.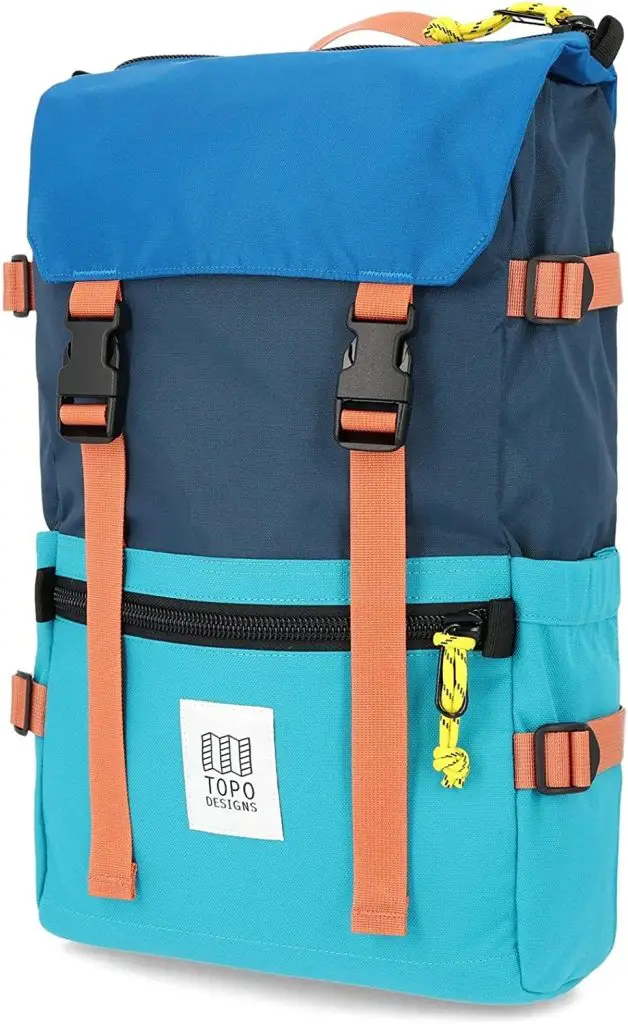 They came in various colors; Khaki, black, blue, Bone white Olive, clay canvas, Forest cocoa, etc.
The colors are beautifully combined to give a beautiful, unique, and classy look that will add beauty to your fashion style.
This is one school backpack that has the power to complement your fashion style, the padded internal sleeve can fit your 15-inch laptop.
The Fabric used is 1000D nylon, 420D nylon pack cloth, 210D nylon pack cloth liner; 1000D recycled nylon, 420D recycled nylon, and 210D recycled nylon.
As a student, you will need a School backpack that has water pockets, this backpack meets this need
You will enjoy this high-quality classic comfortable dual-side compression strap backpack, which we highly recommend it!  
TOUGH TRAVELER BACKPACK
The Tough Traveler backpack is made in Schenectady, NY, USA. The Tough Traveler USA bag brand manufactures durable environmentally friendly backpacks.
They are designed by hand, and sewn in their factory in the USA, they are made with high-quality fabric material like the genuine 1000 d. Cordura and YKK zippers.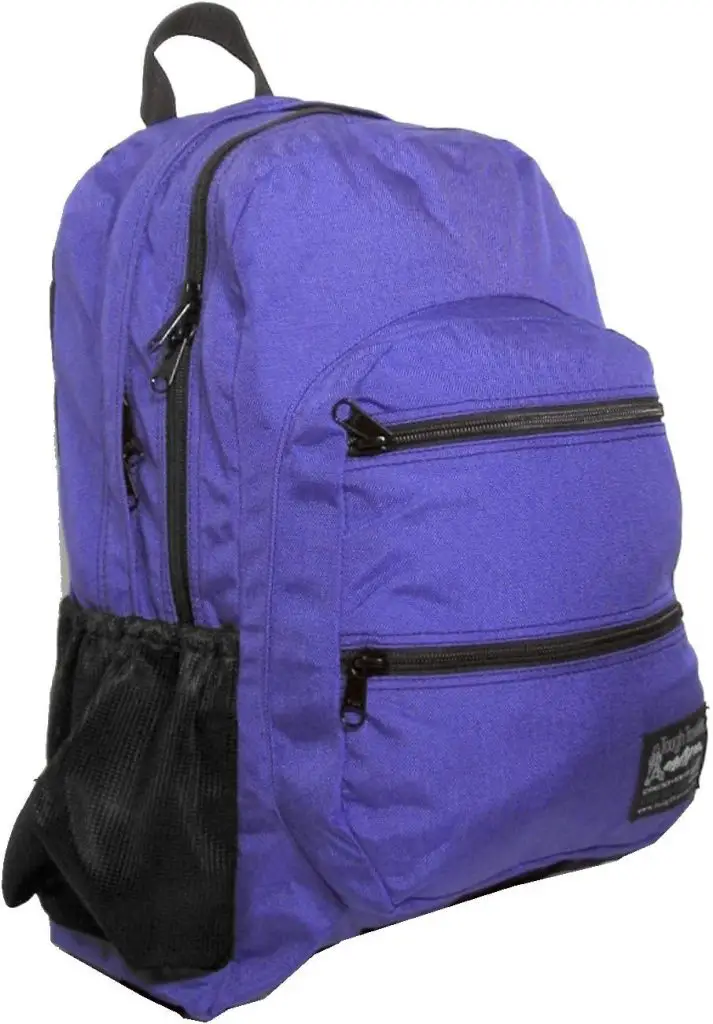 This School backpack is produced with attention to detail and has 2 main compartments, 2 pockets in front, and 2 mesh water bottle pockets.
The Tough Traveler School Backpack has an ergonomic design that makes the bag light, has a load control strap, and foam padded back to help you with heavy school books with ease.
You will enjoy this High-quality construction backpack and use it for decades.
FILSON BACKPACK
Filson was established in 1897 and their bags are manufactured in Seattle, USA, they are a leader when it comes to outdoor bags.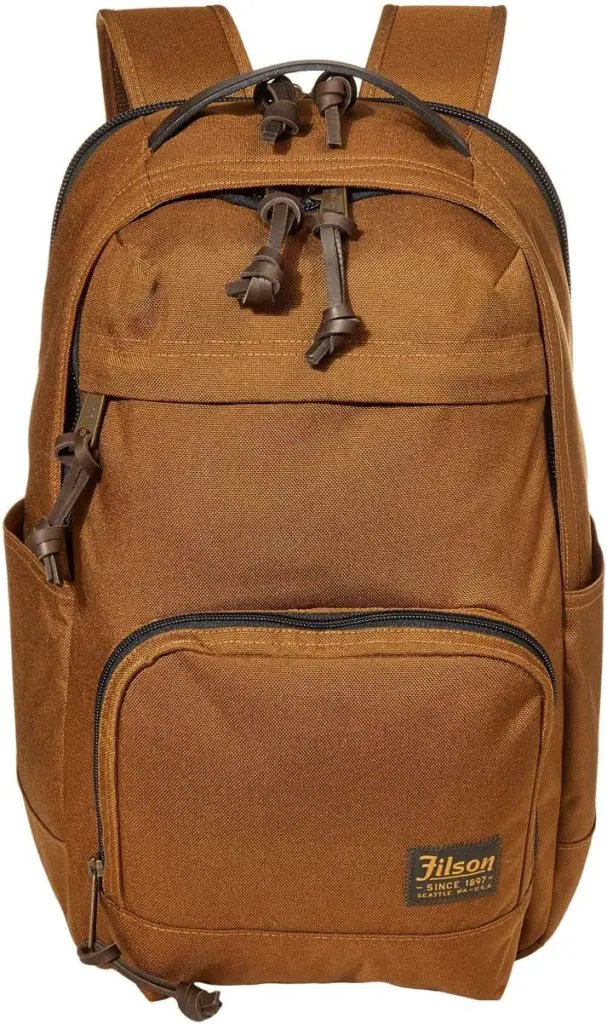 Filson USA backpacks pride themselves on dependability, maximum comfort, and quality.
The design of the Filson school backpack is simple with heavy-duty Cordura nylon fabric material that is water resistant.
One outstanding feature you would love is that it has a reinforced base panel that improved the durability.
Designed with a padded interior for your Laptop and a leather coil zip for sturdy pulls, an external compartment, and pockets for easy organization.
Side pockets and adjustable shoulder straps provide comfort!
OSPREY SCHOOL USA BACKPACKS
Osprey was founded in 1974, In Santa Cruz, California but their current home is in Southwest Colorado.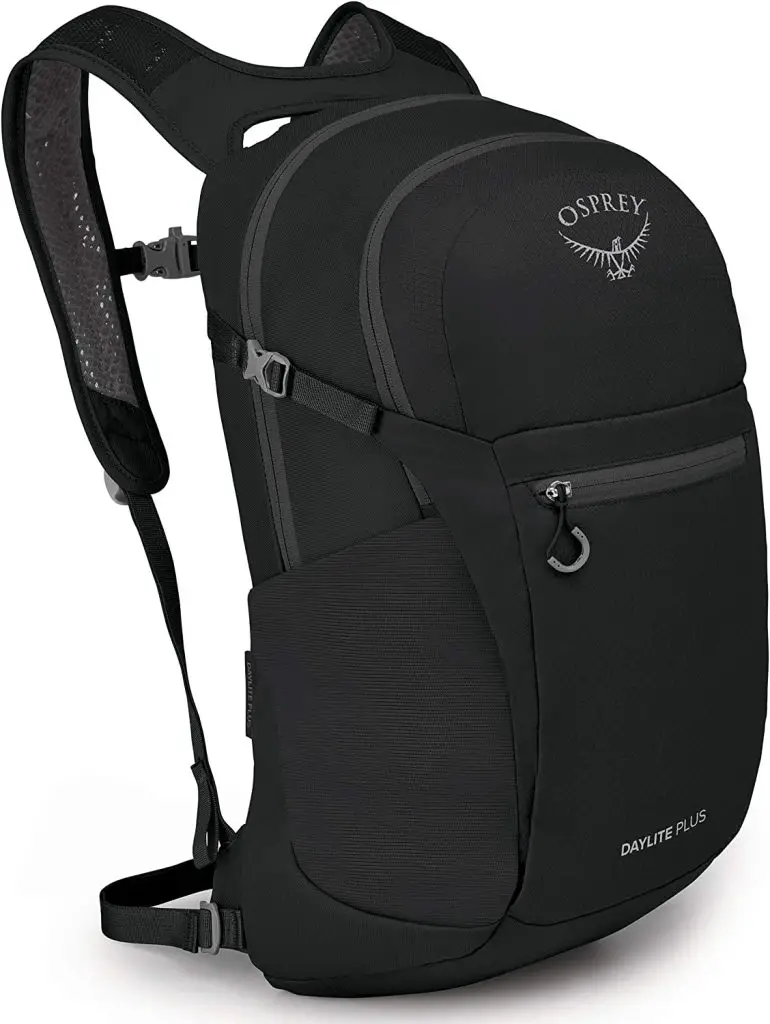 Osprey also manufactures hiking backpacks, hydration backpacks, rugged flexible top travel luggage bags, Outdoor bags for adventures, child carriers, laptop backpacks, and everyday bags.
Do you need comfort for your back? This school backpack got you covered! The mesh-covered cut foam provides ventilation and comfort.
Carry water bottles to school securely with the mesh bottle pockets on the side, 15 inches laptop is secure in the inner large compartments and front pocket with organization for smaller school valuables.
TETON SPORTS BACKPACKS
Teton Sports is a privately held company, incorporated in Utah in 2005. They are headquartered at the foot of the Wasatch Mountains in Cedar Hills, Utah, with a warehouse in Salt Lake City, USA.
Teton Sports takes pride in manufacturing Backpacks for school, hiking, trail running, hydration, Daypacks, tents, and sleeping bags for outdoor adventures.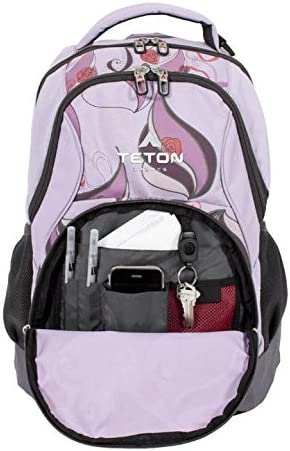 The most affordable USA-made school backpack is the Teton Sports Tech Session backpack which has compartments for your school books and a padded foam that can protect tor study Laptop.
The front organizer can carry your keys while the pocket can contain cards, pens, and simple gadgets.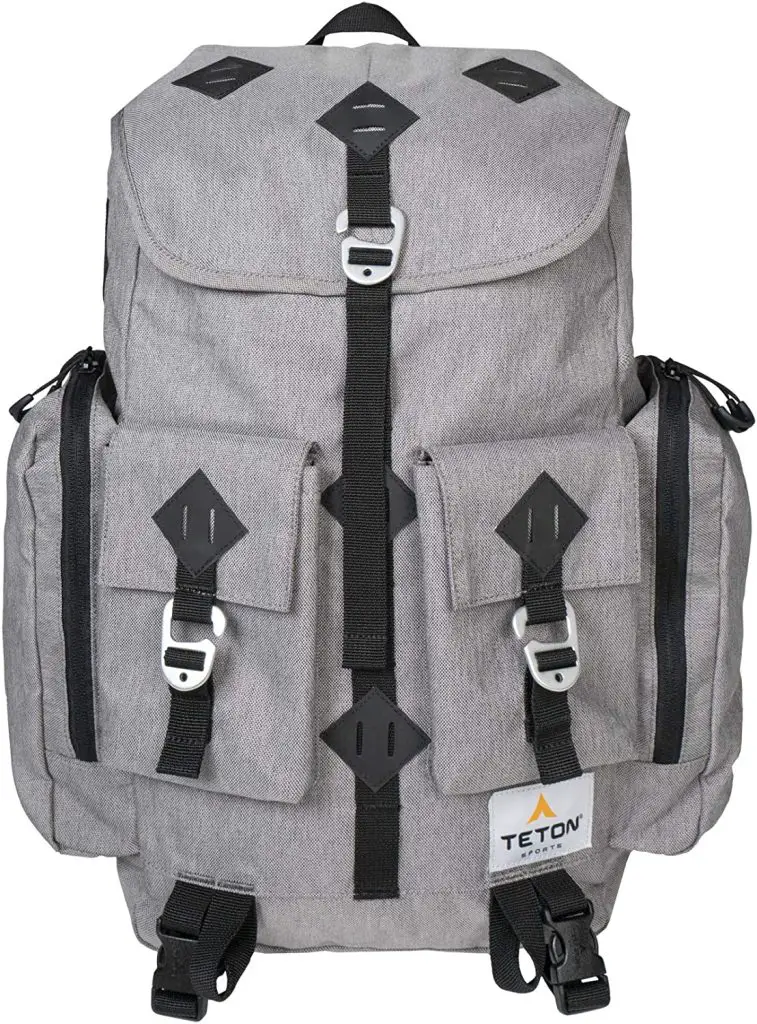 Another Backpack we recommend is the Teton Sports Canvas Backpack suitable for School, work, travel, and Hiking.
The Teton Sports Canvas Backpack is lightweight and has enough space and pockets which is perfect for high school and college students.
Perfect for men, women, teenagers, and youths, have access to all your daily essentials like water bottles, phones, books, and even clothes.
GREGORY BACKPACKS
Gregory packs are designed with hand-crafted prototypes made by skilled artisans at our headquarters in Salt Lake City, Utah, USA.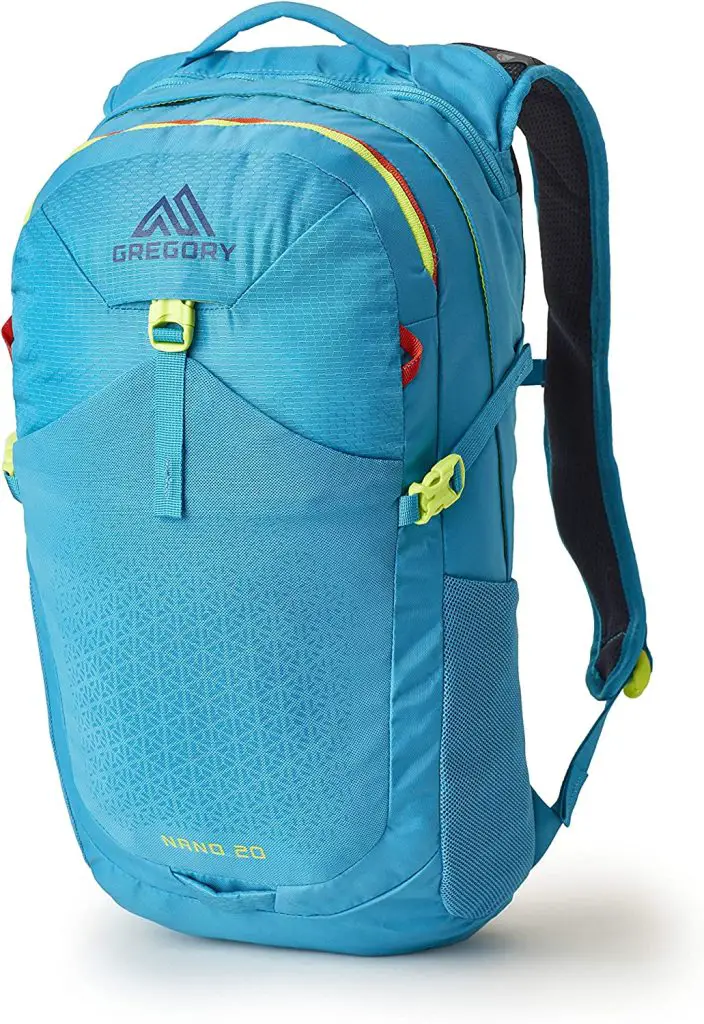 Some argue that some of their bags are made in other countries just like the Mystery Ranch bags that are made in the USA.
One thing that is certain is that the Gregory Mountain Backpack suitable for School, traveling, hiking, and cycling is made in the USA.
This is one of the best backpacks to own because it suits your needs, has a solid construction, beautiful color, and ergonomic design.
It has a breathable back panel that provides space for air flow for a cooler back and front stretch mesh pocket for gear overflow and organization.
MOKUYOBI BACKPACK
Mokuyobi backpacks are made in Los Angeles, California, USA, Mokuyobi also designs other types of bags like duffels, fanny packs, tote bags, Laptop cases, lunch bags, sling bags, and lots more.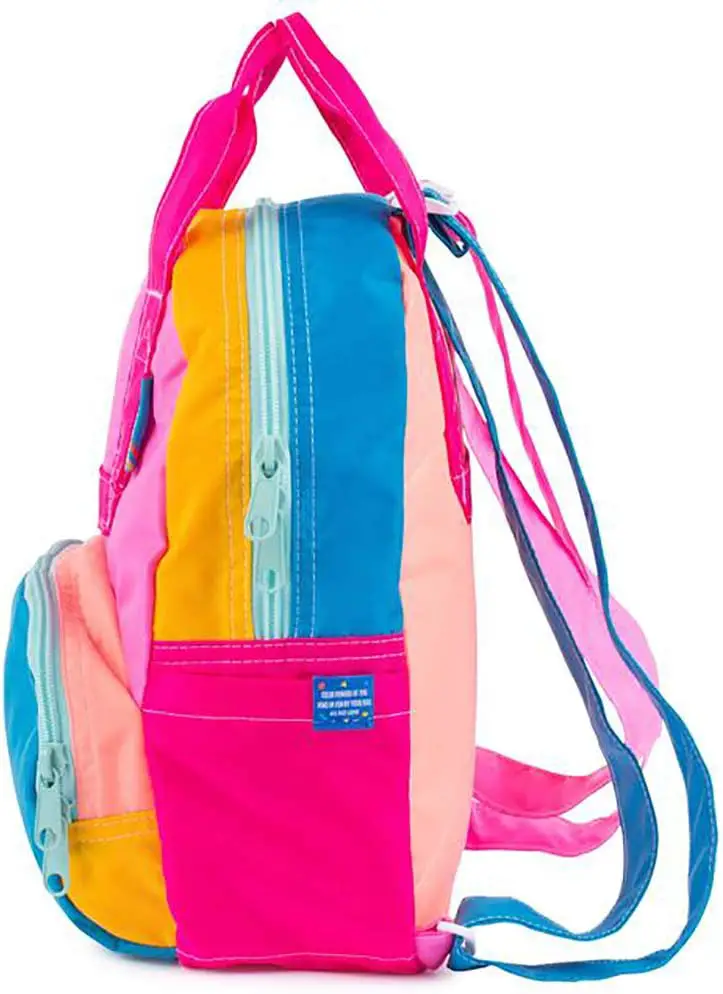 The Mokuyobi USA brand backpacks are distinct with exciting colors that transform the way you appear.
Their colors are bold, magical, and awesome. The Mokuyobi School backpacks are coated with 100% nylon pack and lining.
Let this be your go-to-backpack for your teen in college, he wouldn't regret it, the main compartment has a padded sleeve for your iPad and tablet
Finally, the large front compartment allows you to quickly have access to your phone and other items.
MIS BACKPACK
MIS Calif Backpack was established in Los Angeles, California USA. MIS simply means "Make it Simple".
All materials, fabrics, metals, webbing tapes, and zippers used in manufacturing MIS backpacks are made in the USA.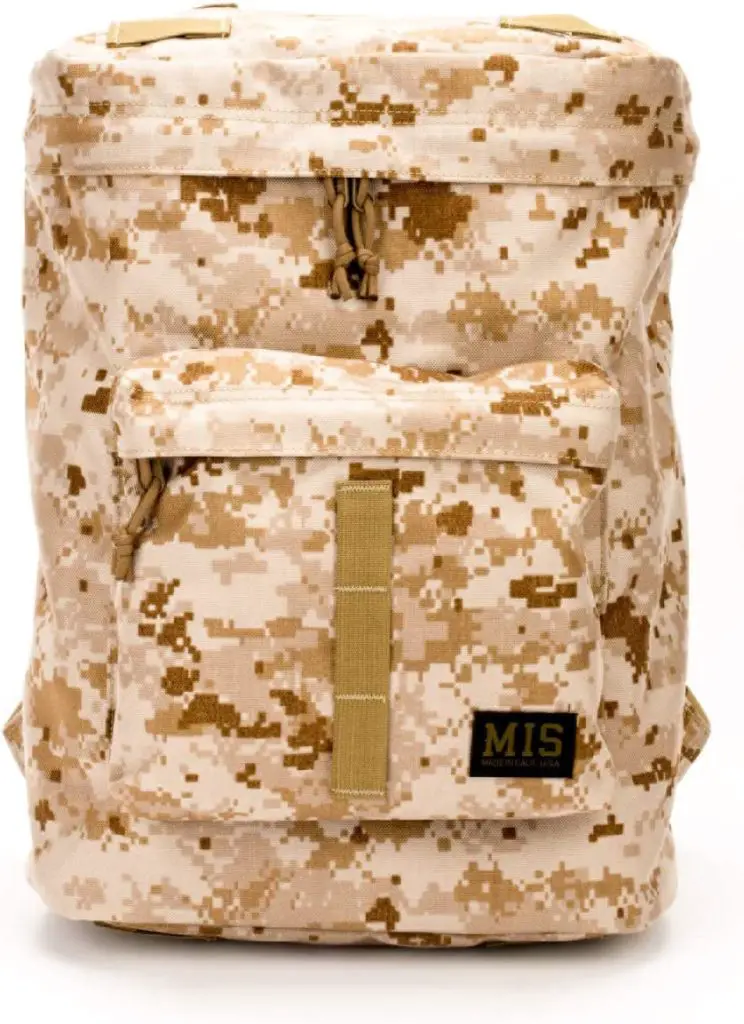 As the name implies; make it simple, their backpacks are simple in design and color having 2 covered zippers, and a sturdy handle at the top to carry the backpack before carrying it on your shoulders/back.
Inside has a mesh zip pocket for smaller items, while the bigger compartment can contain a Laptop, books, and other school items.
The Fabric of this beautiful school backpack made in the USA is the 1000 Denier DuPont Cordura Nylon that is water-resistant.
GREEN GURU BACKPACK
The Green Guru Backpacks are made in Colorado, USA. They take pride in manufacturing eco-friendly bags perfect for biking, adventures, and travel.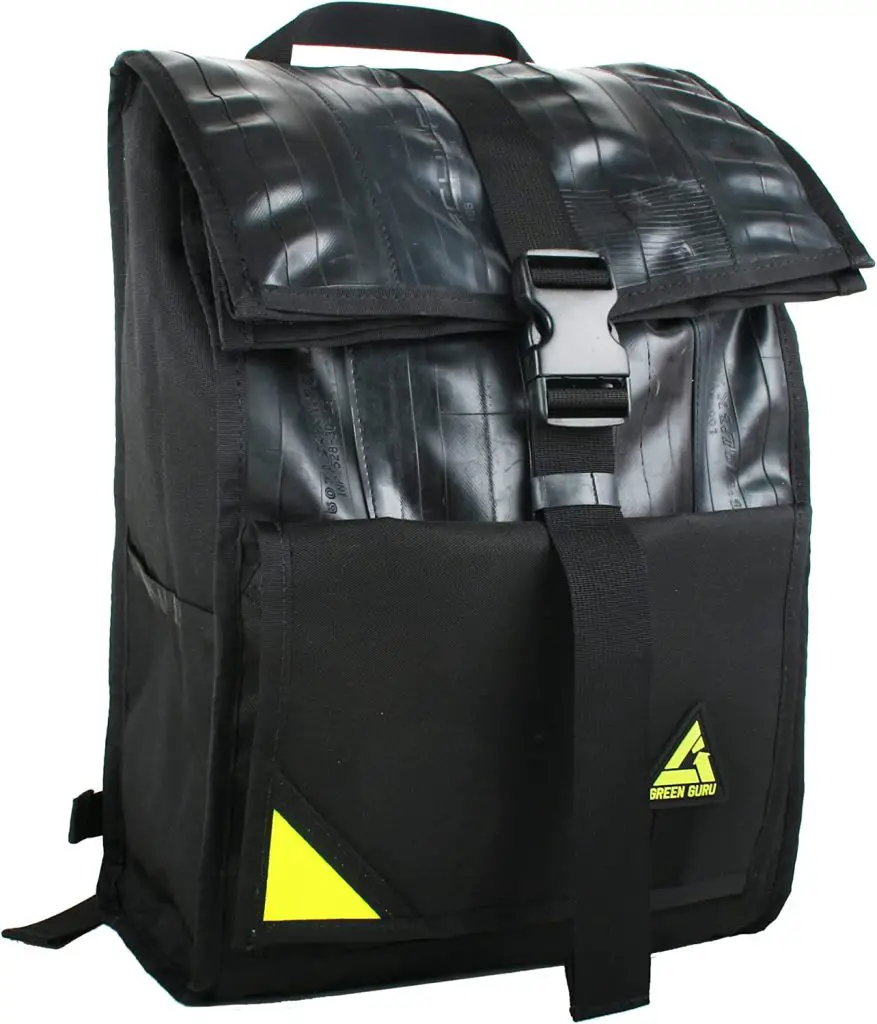 Although the Green Guru Backpack is intended for commuters that travel daily on bikes to the office, it can also be used as a school backpack.
One unique feature I love about this backpack is that it is waterproof and made from upcycled material, it is also roomy to hold large items securely.
Comfy and Solid backpack that can be expendable to fit more gear and school essentials.
In addition, it has an integrated laptop divider, easy-access zipper closure, and 2 outside side pockets for water or other items.
BEST BACKPACK BRANDS IN USA
In addition to the various school USA backpack brands listed above, below are other recommended backpack brands that are made in America;
The North St Backpack
Little Packrats
Tom Bihn
Red Oxx handmade USA Backpack
Bailey Works
Goruck Backpacks
Mountain Ridge Gear
Truce designs
J.W.Hulme Co.
Mission Workshop
Frost River Brand
Mystery Ranch Backpack Brand
Eberlestock Hunting and Camping Backpack
From the above backpack brands above, the best backpack brands in the USA will depend on your need, your budget, and the comfort and adaptability of the backpack, once these parameters satisfy your intent, you can go ahead to purchase the backpack.
BEST LAPTOP BACKPACK MADE IN USA
The 2 best Laptop backpacks that are made in the USA we recommend are;
Mission Workshop Sanction 20L Rucksack Backpack
Topo Designs Rover Laptop Pack
To begin, the Mission Workshop Backpack is a 20Litre compartment and is large enough to fit most 15" inches Laptops and larger tablets with ease that's why it is recommended.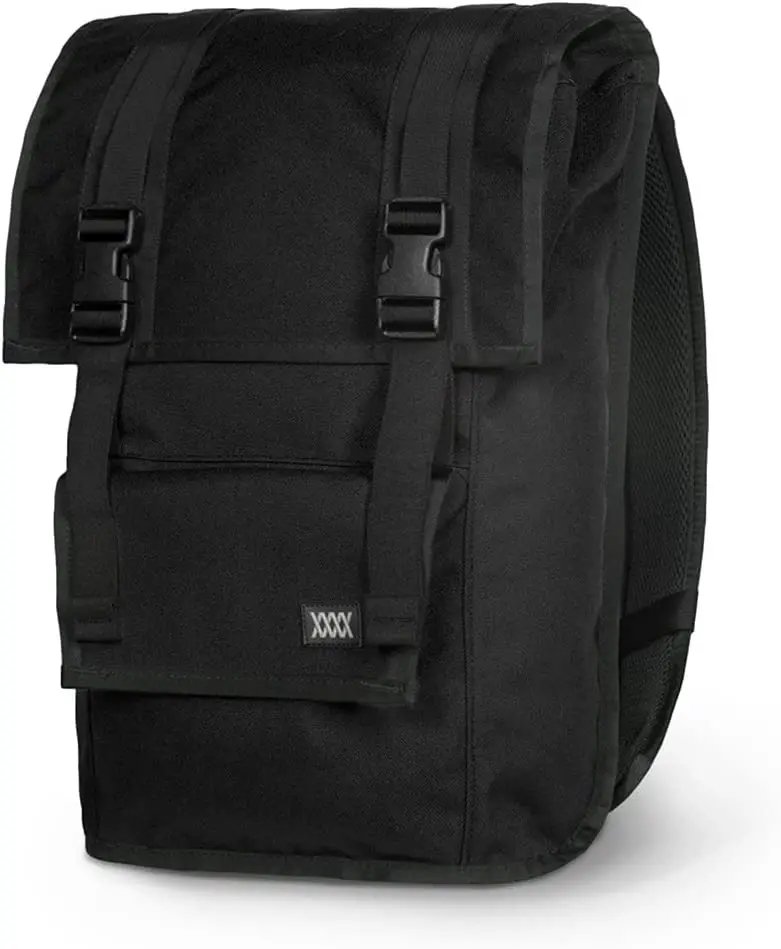 Secondly, the Mission Workshop Laptop backpack is carefully designed with waterproof fabrics, multiple weatherproof compartments, and urethane-coated zippers that protect your tech items such as your laptop from damage.
While the Topo Designs Rover backpack has a spacious main compartment that can fit most 15" inches of laptops, it also has a drawstring cinch closure.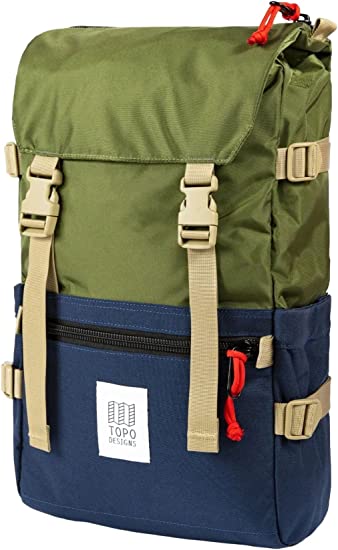 You get extra space for your water bottles with the 2 side pockets, the top handle is strong enough to lift up the backpack and its content.
Finally, the Topo Designs Laptop backpack is made with 1000D nylon, and 420D nylon pack cloth for extra durability.
MINI BACKPACK MADE IN THE USA
We have two (2) mini backpack products that we recommend that are made in the United States, they are;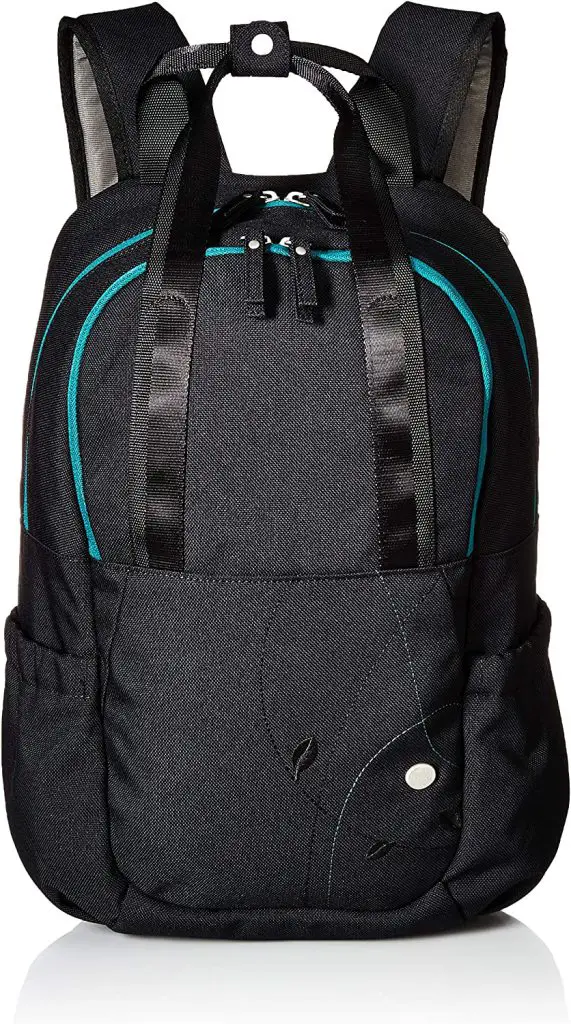 The Haiku Women's Mini Backpack – Made in Seattle, this mini backpack is designed specifically for women. It's lightweight and has multiple pockets for organization.
The Haiku women's mini backpack is made with 100% cycle pet polyester fabric and Recycled water bottles, has roomy main compartments, and has water-resistant lining and coating.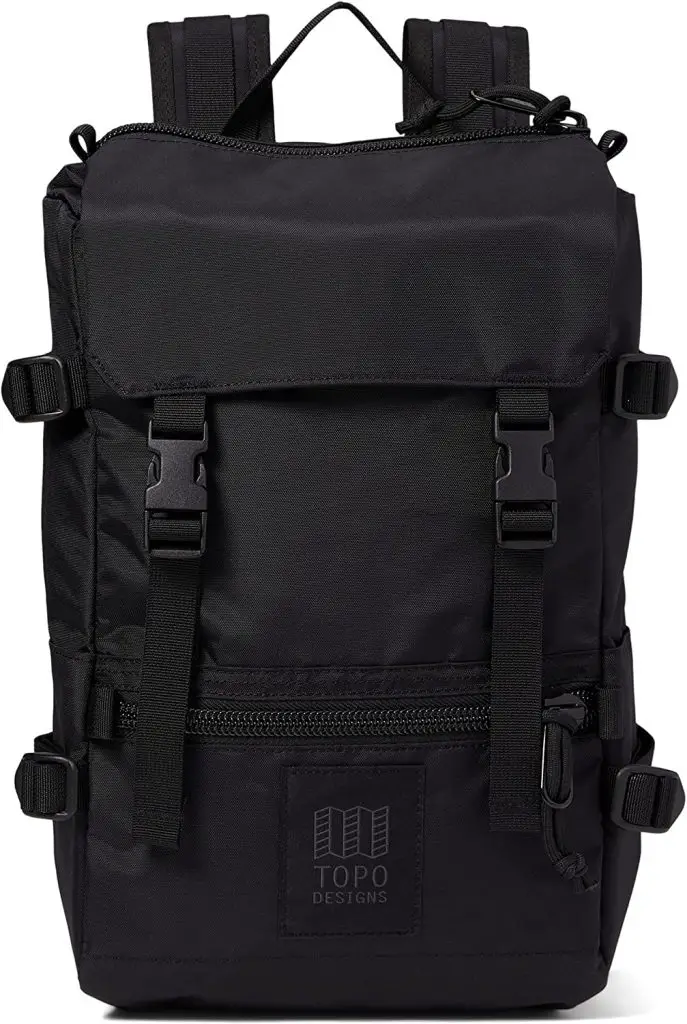 The Topo Designs Mini Quick Pack – Made in Colorado, this mini backpack is perfect for everyday use. It has a main compartment and a front zippered pocket for easy access to essentials.
Others include the L.L. Bean Mini Backpack – Made in Maine, this mini backpack is popular for its durable construction and classic design.
Tom Bihn Daylight Backpack – Made in Seattle, this mini backpack is designed for day hikes and urban adventures. It's lightweight and has multiple pockets for organization.
Duluth Pack Mini Haversack – Made in Minnesota, this mini backpack has a vintage look and is made with rugged materials. It's great for day trips and outdoor adventures.
BEST TACTICAL BACKPACK MADE IN THE USA
The two (2) best tactical backpacks made in the USA are the;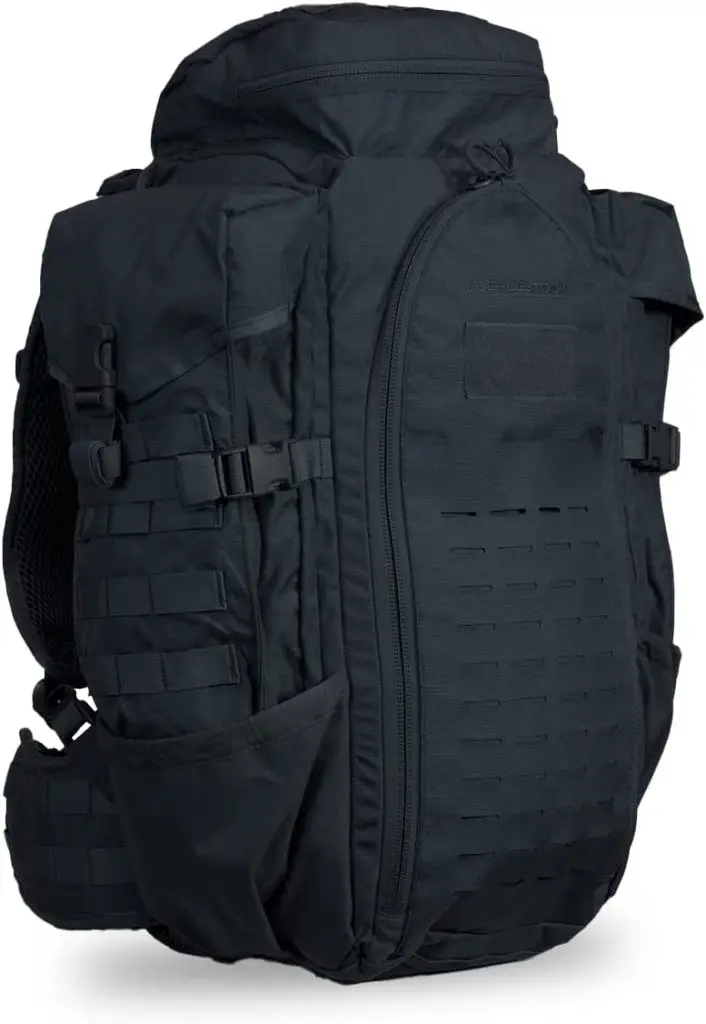 Eberlestock Halftrack Pack – This backpack is designed for heavy loads and long hikes. It has a sturdy frame and adjustable harness system for comfort, as well as multiple compartments and MOLLE webbing for customization.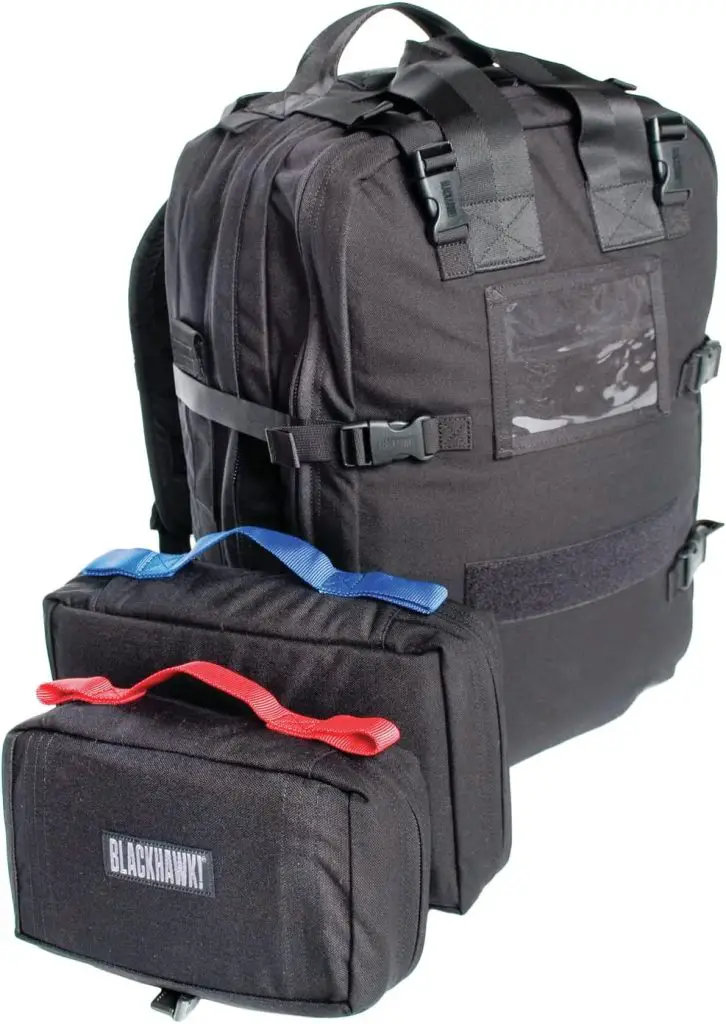 Blackhawk S.T.O.M.P. II Medical Pack – This is a specialized backpack designed for medical personnel. It has multiple compartments and pouches for medical supplies, as well as MOLLE webbing for customization.
Other recommended tactical backpacks made in the USA include;
The Mystery Ranch 3 Day Assault Pack for military and outdoor enthusiasts and
Goruck GR1 – This is a rugged and versatile backpack that is great for everyday use or travel. It has a spacious main compartment, laptop sleeve, and MOLLE webbing for customization.
TRAVEL BACKPACK MADE IN THE USA
Examples of Travel backpacks that are made in the USA include;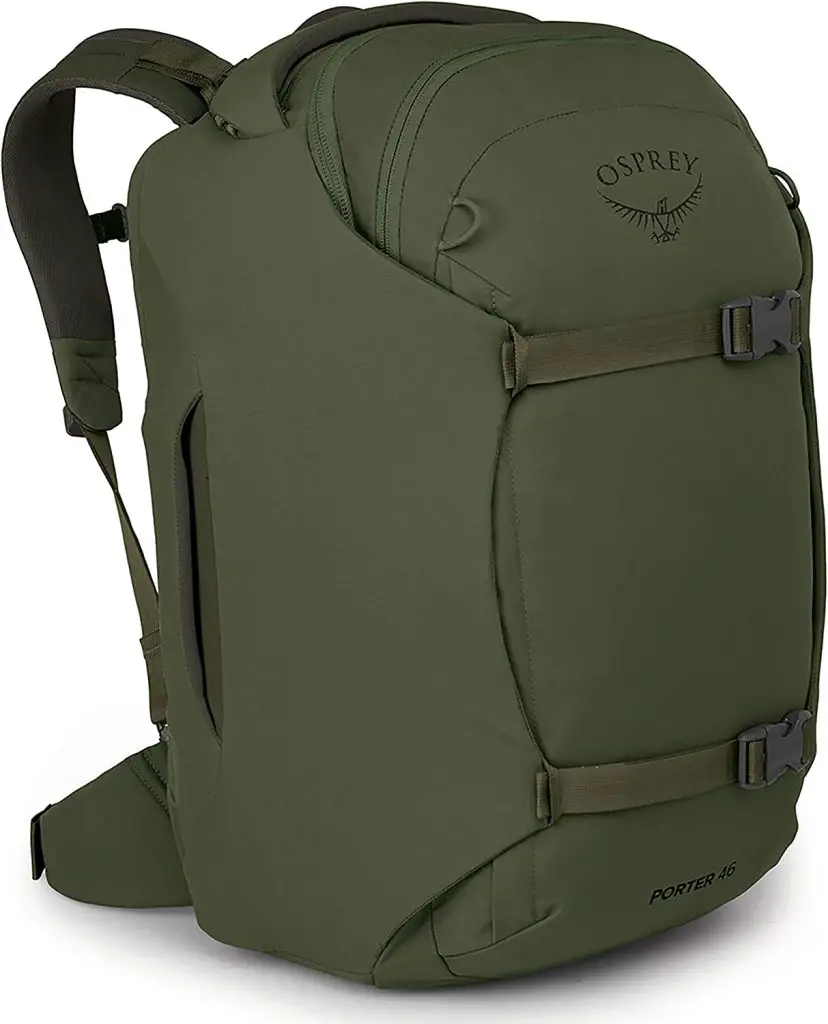 Osprey: Osprey is another popular American brand that makes a wide range of backpacks for travelers. The Osprey travel backpacks are known for their comfort, versatility, and durability.

Topo Designs: Topo Designs is a Colorado-based company that makes a range of backpacks, including travel backpacks.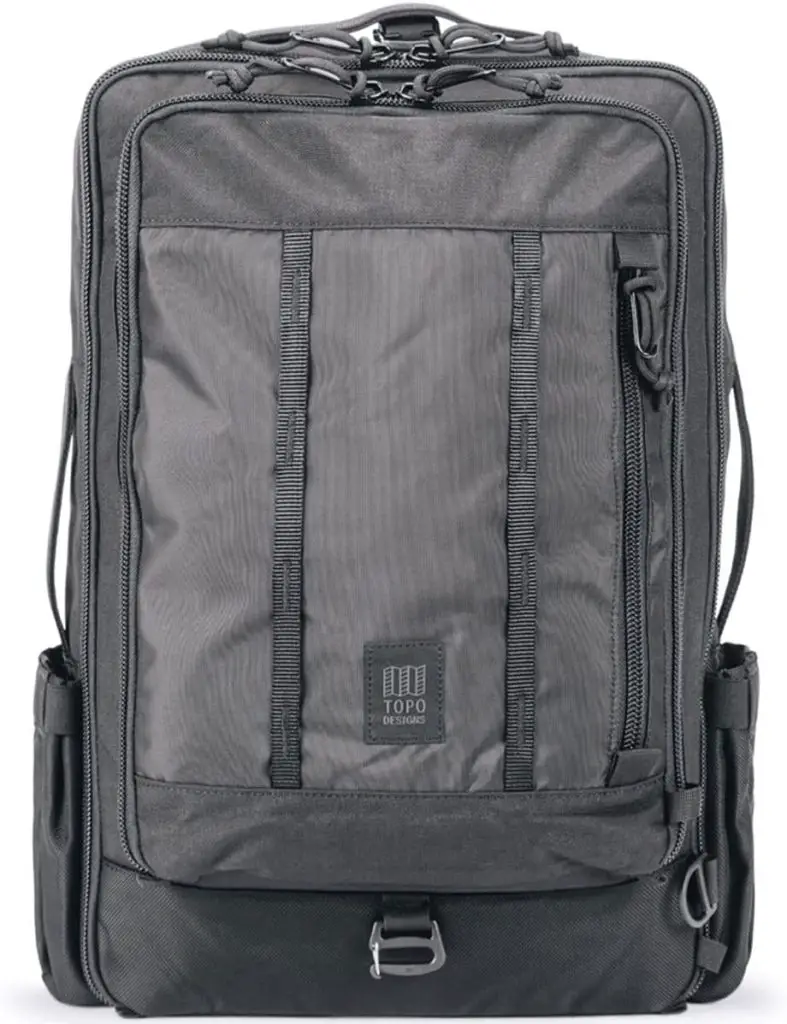 The Topo Designs travel backpacks are known for their ruggedness and versatility, and they often feature bright colors and unique designs.
TOM BIHN: TOM BIHN is a well-known American manufacturer of high-quality travel backpacks. Their bags are known for their durability, functionality, and minimalist design.
WAXED CANVAS BACKPACK MADE IN THE USA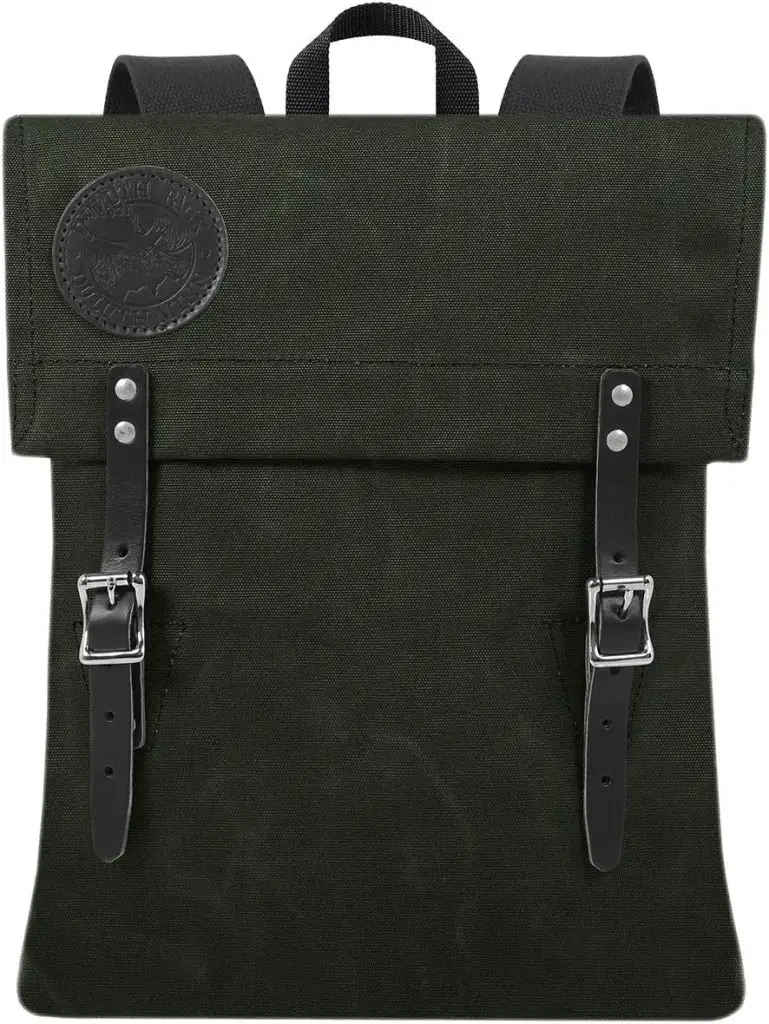 An example of a waxed canvas backpack that is made in the USA is the Duluth pack handcrafted waxed canvas backpack manufactured in Minnesota, USA.
It is made up of premium American leather and Khaki wax.
The Duluth pack waxed canvas backpack is carefully designed with the best craftsmanship and modern timeless techniques to give you comfort wherever you go.
It is also a unisex backpack, perfect for outdoor adventures like hunting, hiking, camping, portaging, and canoeing. Durable enough to withstand wear, tear, and Midwest weather.
The Water-resistant waxed canvas backpack is not waterproof. You wouldn't regret using this rugged waxed canvas backpack that has had a legacy since 1882.
WHAT COMPANY MAKES THE BEST SCHOOL BAGS?
There are many companies that make high-quality school bags, and the best one for you will depend on your specific needs and preferences. Some popular and well-regarded brands for school bags include:
JanSport – JanSport backpacks are known for their durability and functionality, making them a popular choice for students of all ages.
Herschel Supply Co. – Herschel backpacks are stylish and well-made, with a range of sizes and colors to choose from.
Eastpak – Eastpak backpacks are also durable and functional, with a wide range of designs and colors to choose from.
Nike – Nike makes high-quality backpacks that are designed for athletes, but are also great for students who need to carry sports gear or other bulky items.
Under Armour – Under Armour backpacks are designed with athletes in mind, but also have features that make them great for students, such as padded laptop sleeves and water-resistant materials."
WHICH BRAND IS FAMOUS FOR BACKPACKS?
There are many brands that are famous for backpacks, each with its own unique features and designs.
Some of the most well-known brands include:
North Face – is known for its high-quality and reliable backpacks that are ideal for outdoor activities.
Patagonia – is known for its eco-friendly and sustainable backpacks that are made from recycled materials.
Fjallraven – is known for its minimalist and timeless backpacks that are both functional and stylish.
JanSport – is known for its durable and versatile backpacks that come in a range of colors and patterns.
Herschel Supply Co. – is known for its stylish and functional backpacks with modern designs.
Nike – is known for its sporty and innovative backpacks that are perfect for athletes and fitness enthusiasts.
These are just a few examples, and there are many other brands that are popular for their backpacks as well.
The choice ultimately depends on individual preferences and needs."
TETON SPORTS QUALITY OUTDOOR CAMPING AND HIKING GEAR BACKPACKS
OSPREY USA TRAVEL BACKPACKS AND LUGGAGE