In our last article, we discussed the 10 best waxed canvas backpacks that are made in America, today, we will be looking at hunting backpacks made in USA.
Are you ready to go hunting? Are you a skillful hunter? If your answer is yes, we both know high-quality hunting backpacks are essential that will help you navigate the wilderness, woods, and forest.
These hunting backpacks provide a means of carrying hunting supplies, equipment, and even ammunition while keeping the hunter's hands-free.
While there are plenty of hunting backpacks available on the market, some hunters prefer to buy products made in the USA.
This is because they believe that American-made hunting backpacks are of higher quality, offer better durability, and support the local economy.
So whether you're heading into the woods for a weekend or a month, make sure you're prepared with a hunting backpack that's up to the task."
Let's dive in to see the list of American-made hunting packs, their features, benefits, and why they remain a popular choice among hunters.
Table of Contents
HUNTING PACKS
One key ingredient you need when going hunting is organization and the tool to help with this is called a Hunting pack.
So, what are hunting packs? They are specialized backpacks specially designed to be used by hunters to carry all hunting supplies and equipment so they enjoy the wonderful adventure of outdoor sports or survival.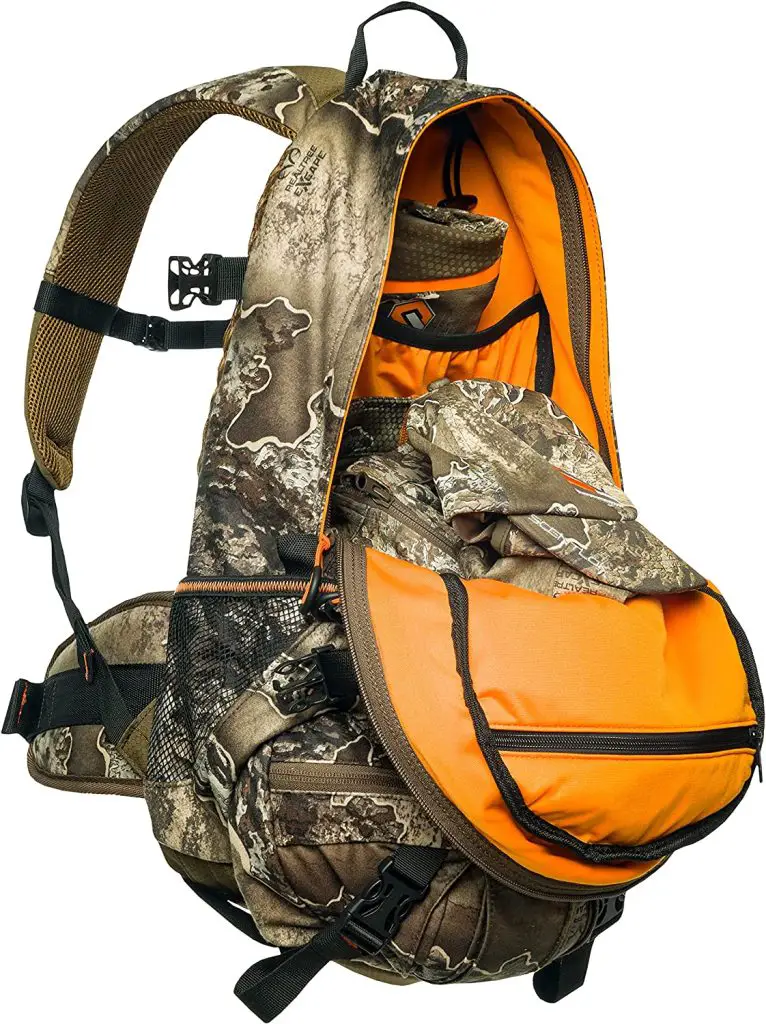 These hunting packs' backpacks make it easy for the hunter to arrange and transport all necessary hunting items in an easy and convenient manner.
You might ask, why can't I use just any backpack, must I use a hunting pack? Why are hunting packs important? They are important because they make the process and experience of hunting easy, fun, comfortable, and efficient.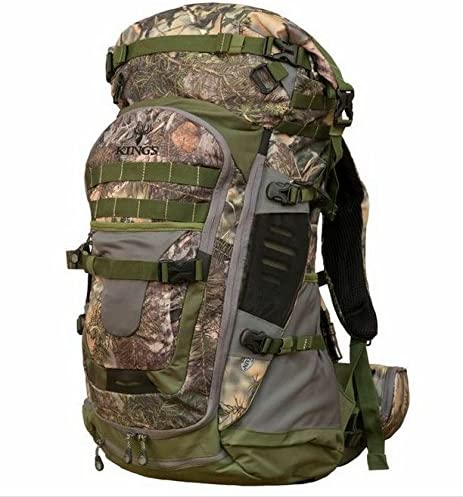 Another reason hunting packs are important is that they help to reduce or exterminate strain on your back and shoulders, these hunting pack backpacks are designed to distribute weight across the hunter's body.
In addition, these hunting packs are designed with numerous pockets and compartments where all kinds of hunting equipment are kept securely and the hunter can also easily access them quickly when the need arises.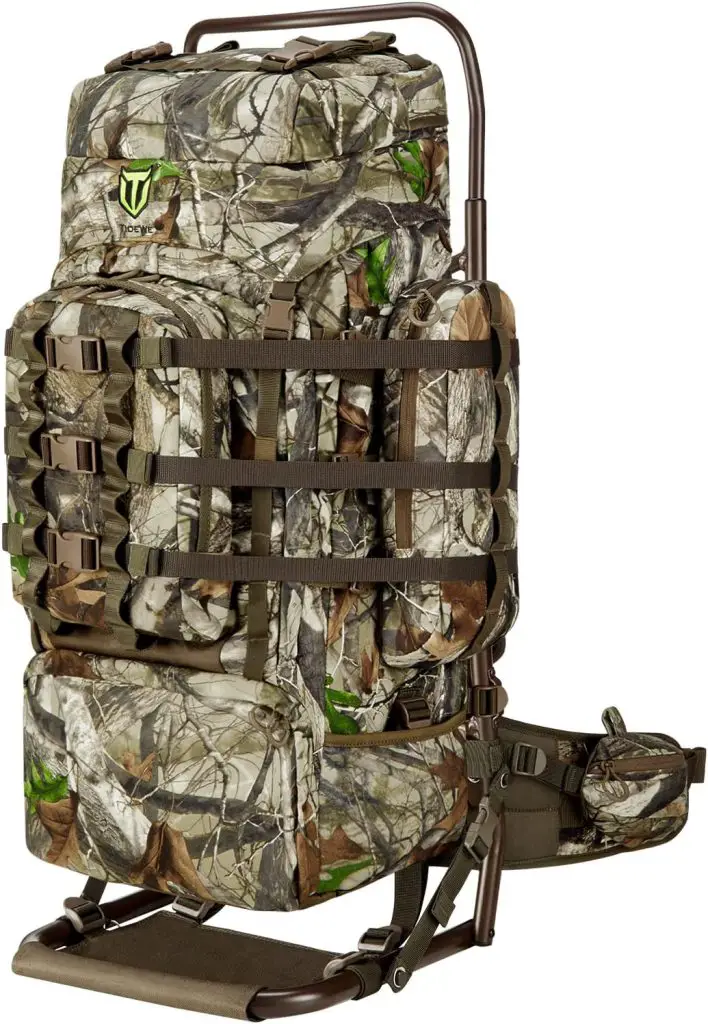 These hunting packs are manufactured by different brands, which we will see later, and come in various colors, designs, benefits, and features.
For example, hunting packs come in various materials like; Nylon, Polyester, Canvas, Leather, Mesh, Ripstop fabric, and Kevlar, these all have their advantages and disadvantages.
Hunting packs are easy to clean, you can either;
Empty the pack and remove any loose dirt or debris.
Use a soft-bristled brush to gently scrub any visible dirt or stains.
Spot clean any particularly stubborn stains with a damp cloth and a mild soap solution.
Rinse the pack thoroughly with water and allow it to air dry completely before using it again.
Furthermore, what are the qualities to consider before choosing a hunting pack? Some essential qualities to consider are; durability, water resistance, and weight.
Finally, one outstanding quality we can all see with various hunting packs is that they have waterproof or water-resistant coatings preventing your hunting gears and equipment from damage.
HUNTING BACKPACKS MADE IN USA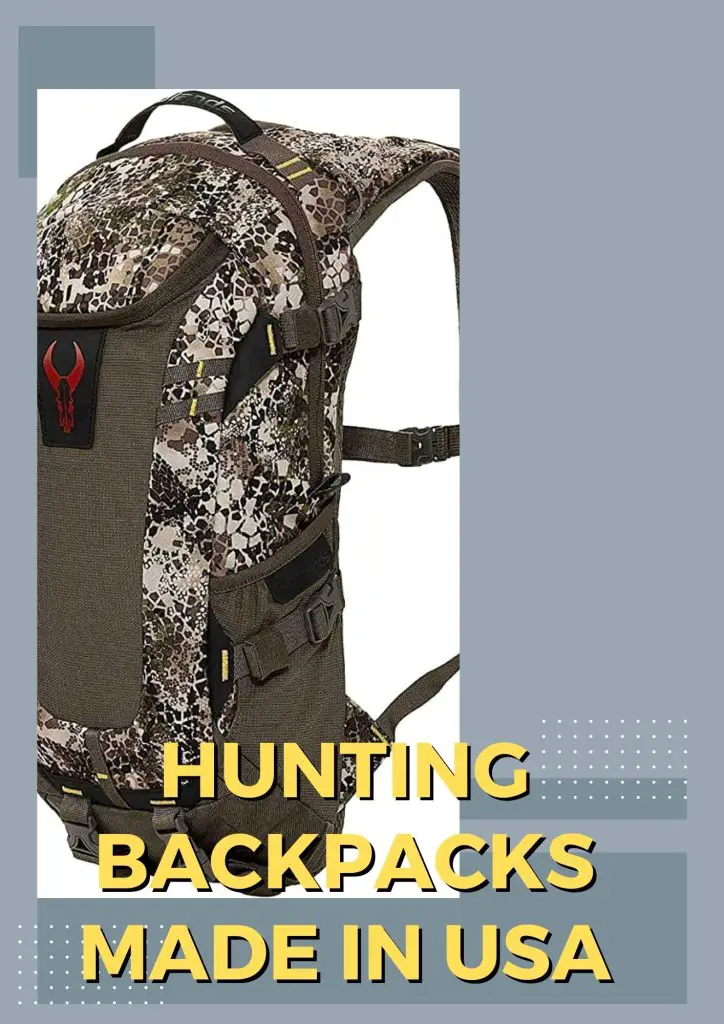 Below are the 7 best hunting backpacks brands that are manufactured and designed in the United States of America;
Eberlestock Hunting Backpacks
Badlands Hunting Backpacks
Tenzing Hunt Packs
Sitka Gear Mountain Hunt Packs
Mystery Ranch Backpacks
Kifaru Hunting Packs
Stone Glacier Hunt Backpacks
EBERLESTOCK HUNTING BACKPACKS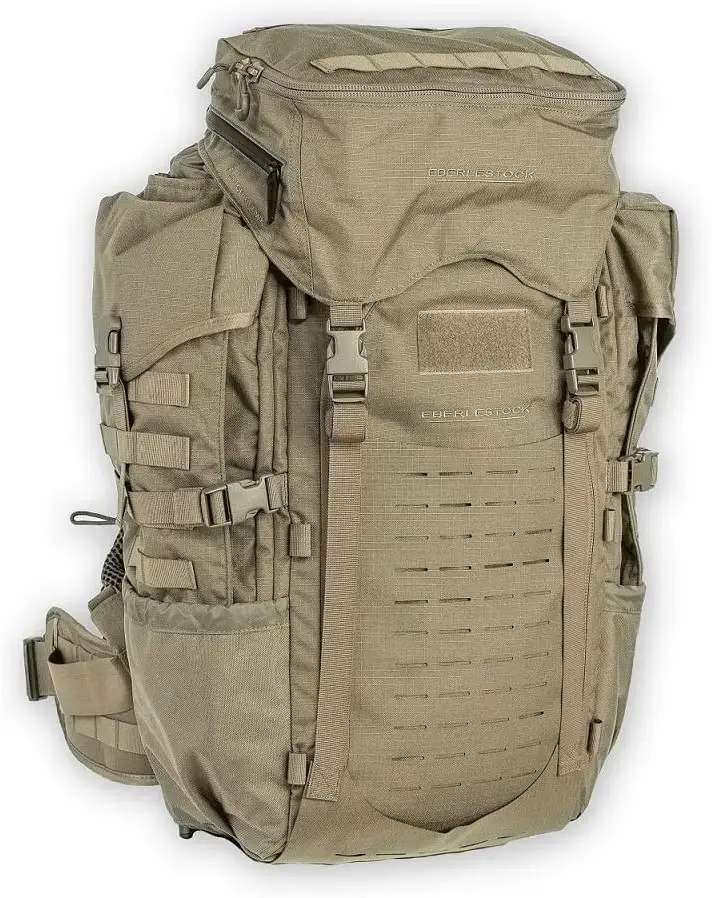 The Eberlestock hunting backpack is made in Idaho, USA, they are a pioneer in designing Backpacks for veterans, athletes, and backcountry hunters.
Some recommended Eberlestock American Hunting backpacks are as follows;
Eberlestock Bandit Pack – Rugged EDC Backpack Built for the Office or the Outdoors
Eberlestock Switchblade Pack – Low Profile Tactical EDC Backpack for Maximum Space and Organization
Eberlestock X2 Day Hunting Cutting Edge Pack
Eberlestock Little Brother Pack
The Eberlestock hunting pack comes in various ranges of products, they are perfect for everyday use, hunting, range gear, and mission.
They are designed with a camouflage fabric giving you an edge for your adventure, rugged and suited for every task ahead.
The inner compartment is large enough for all hunting items, the side pockets hold all your necessary items for ease of operation, accessibility, and flexibility.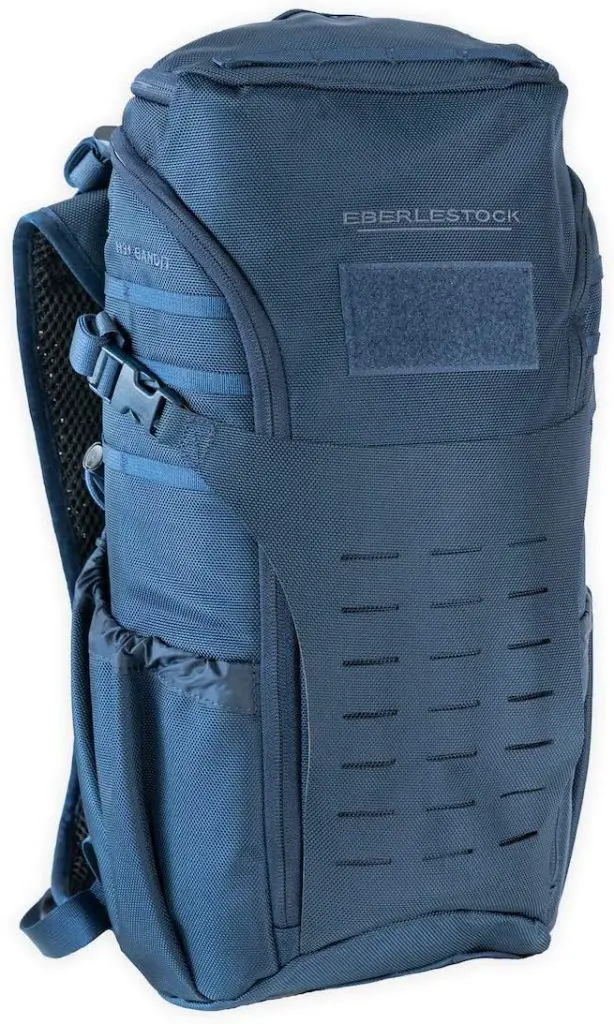 Some of their products are recommended heavily for the Military, have zipper closures, and have mounted shooting rests, designed with mostly 3 primary bags; basic pack, pull-out pack, and removable fanny courier pack.
The Eberlestock hunting pack can also haul sizeable loads because they are designed with an integrated aluminum frame that provides support and stability for your gear.
Finally, the popular Eberlestock backpack is designed with compression straps enabling you to secure heavy hauls tightly perfect for hunters, handling heavy loads and ensuring your haul stays in place even in hard challenging conditions.
BADLANDS HUNTING BACKPACKS
Badlands Hunting backpacks are made in Sandy Utah, USA.  We have various Badlands tactical backpacks models that will fit your various hunting needs and budget friendly, examples are;
Badlands Vario 33 Hunting Backpack – Bow & Rifle Compatible
Badlands Super Day Hunting Daypack
Badlands 2200 Hunting Backpack with Built-in-Meat Hauler
Badlands Scout Hunting Daypack
Badlands Pursuit Camouflage Hunting Daypack
The two most popular Badlands hunting packs listed above are the Badlands Scout Hunting Daypack and the Badlands 2200 Hunting Backpack with Built-in Meat Hauler.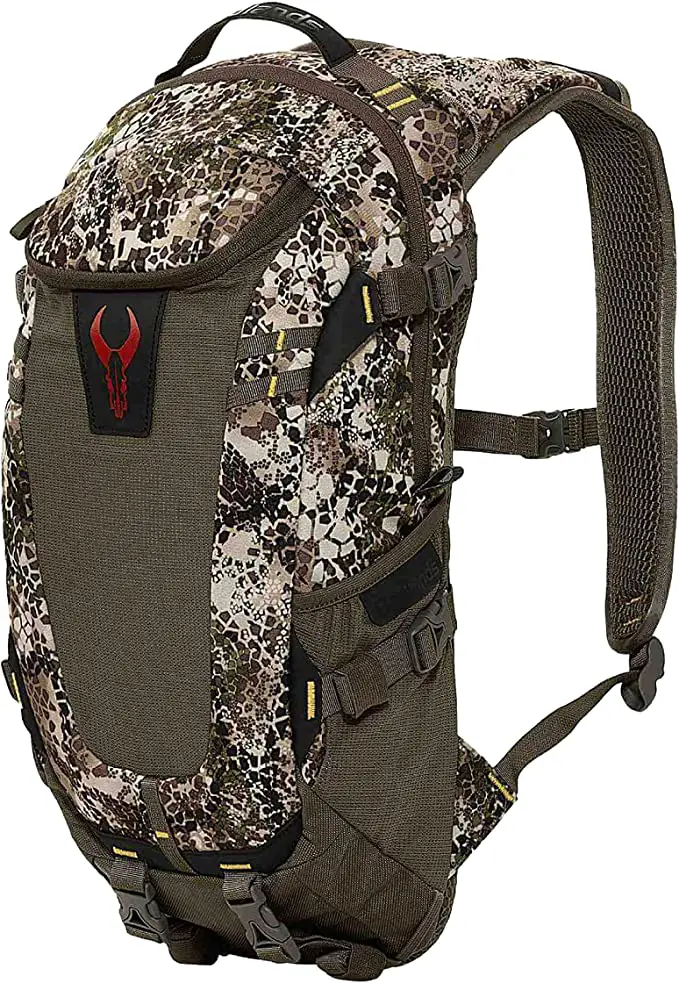 The Badlands 2200 Hunting Backpack with Built-in Meat Hauler is designed to conform to your body became of the harness, the waist belt is designed to give you maximum carrying comfort.
Magnesium alloy is used in designing the frame which gives this backpack the strength it needs, sturdy yet lighter in weight.
The fabric used in this hunting pack is tough, waterproof, and light in weight, repelling water, and other moisture, and keeping your gear dry.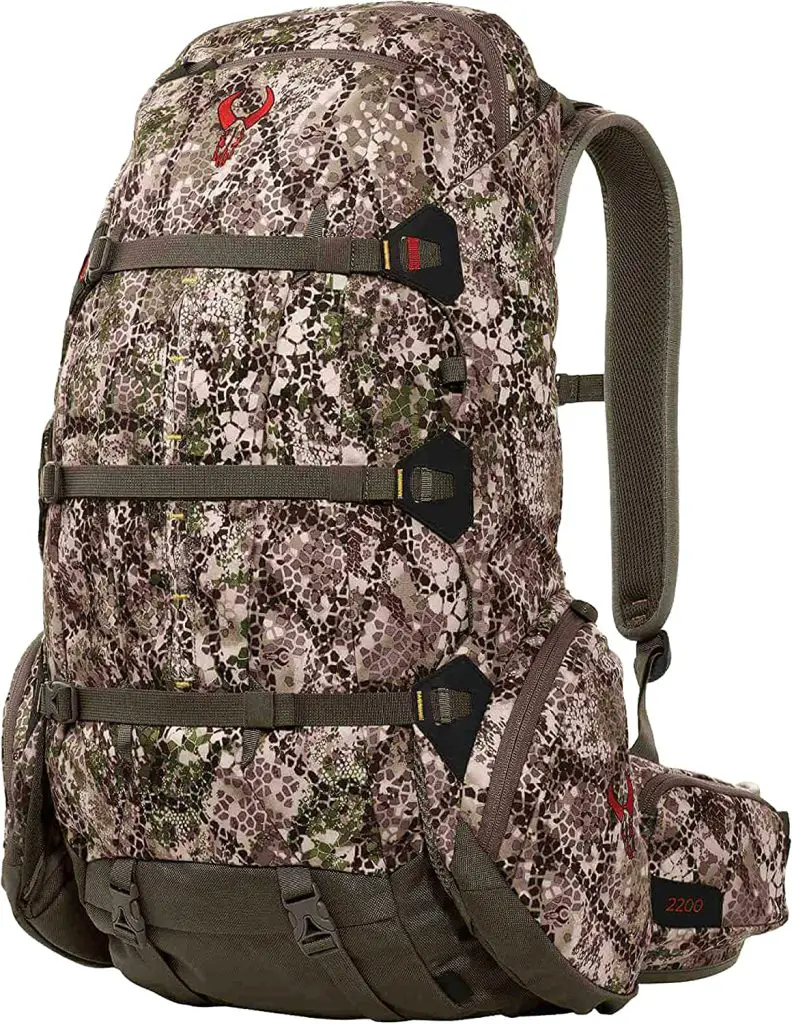 In addition, this 2200 Badlands American-made hunting pack is compatible with Badlands' Bino Connect System, which lets you connect your Bino case directly to your pack harness, for a more comfortable carry.
Finally, this pack has a built-in meat shelf, and hip belt pistol holster, and fits Badlands' 2L hydration reservoir. You can't go wrong with this Hunting backpack, get one today for a memorable adventure!
TENZING HUNT PACKS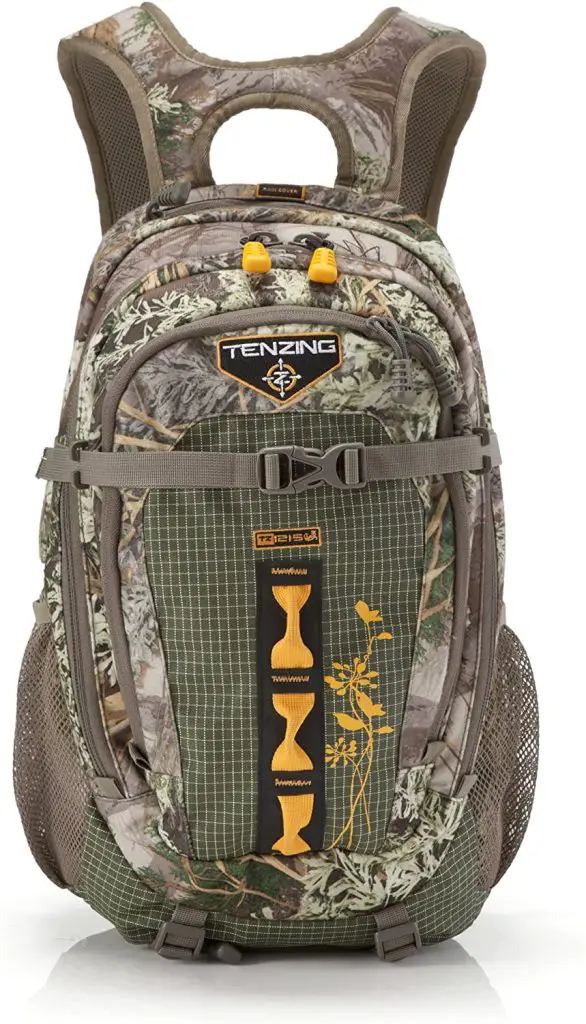 The Tenzing Hunt Packs are made in Irving, TX, USA. Two of the Tenzing backpack models are;
TENZING Woman's TZ 1215W Hunting Pack, Realtree Max Xtra.
TENZING Hang time Packs | EVA-Molded Shell Designed Specifically for Tree Stand Hunting.
The followings are the features and benefits of the Tenzing Eva-Molded Hunting backpack;
Durable for all hunting purposes
Designed with Eva-molded main compartment
  Designed with a Flat-Bottomed base for sturdy firmness and support
Designed with a Plano utility box and 5 Pockets to hold various hunting equipment
  Built with ultra-soft and quiet fabric giving quick access to gear
Built with air-cooled shoulder, chest, and hip compression straps to provide comfort
Built-to-handle bow hangers with dual specialty inserts
Built with a removable bow carrier and fold-out bow and gun-carrying boot.
SITKA GEAR MOUNTAIN HUNT PACK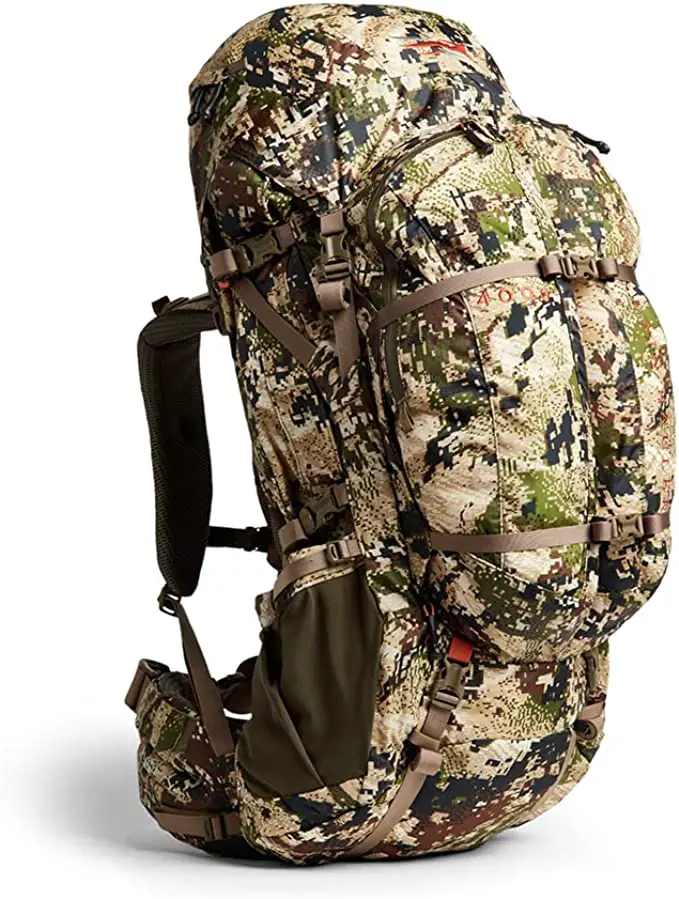 The Sitka Gear Mountain Hunt Packs are specially designed for the Hunter to experience the Joy of hunting, they are manufactured in Bozeman, MT, USA.
Recommended Sitka Hunting packs are as follows;
SITKA Gear Mountain 2700 Hunting Pack
SITKA Gear Hunting Tool Bucket Elevated II Backpack One Size Fits All
SITKA Gear Apex Pack Optifade Subalpine
SITKA Gear Whitetail Cargo Box, Camouflage
Sitka Mountain Hauler 4000 Framed Expandable Hunting Pack
Some Sitka hunting pack is made up of Nylon lining, they come with zipper closure, and a treestand carrying system that supports the weight of the backpack to stand erect directly on the frame for added comfort and efficiency.
Aside from the zipper closure, the Sitka gear hunting Pack also comes with zippered mesh pockets that keep your gear organized and safe.
This backpack is perfect for day or overnight hunts, one excellent quality is the molded and reinforced waist belt that gives the hunter the ability to trek with a heavy pack easily.
Finally, they are extremely convenient and some of the Model brands of the Sitka hunting backpack are designed with an internal hydration sleeve which is designed to accommodate bladders above 3 liters.
MYSTERY RANCH BACKPACKS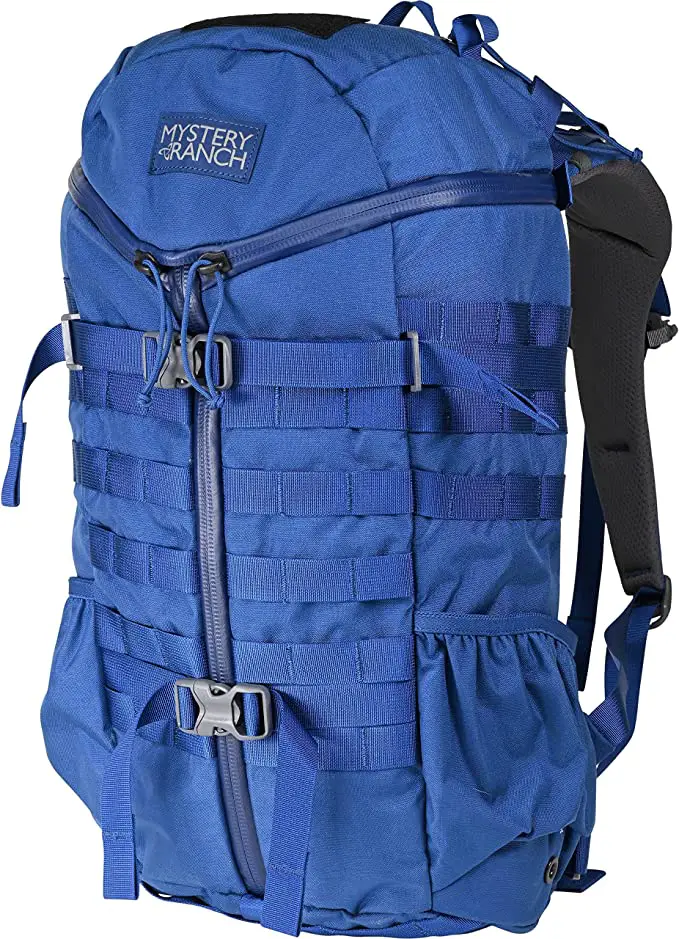 The Mystery Ranch Backpacks are made in Bozeman, Montana, USA.
We have the Mystery Ranch 2-Day Backpack – Tactical Daypack Molle Hiking Packs, 27L, and the Mystery Ranch Coulee 40 – Daypack Built-in Hydration Sleeve, Lizard, S/M.
Features of the Mystery Ranch 2-Day Tactical Hiking Backpack are;
Designed with nylon lining for easy expandability and cleaning
Designed for urban necessities
Perfect for travel and everyday use
Equipped with dual water bottle pockets, front compression straps, and an adjustable harness
Easy access to the main compartments base of the signature zip opening
A built-in internal organization that consists of padded computer sleeves and other dividers and internal pockets.
STONE GLACIER HUNT BACKPACKS
The Stone Glacier backpacks are manufactured in the USA, headquartered in Bozeman, MT, they take pride in designing the Lightest, most durable, and most functional gear using the toughest and most technical material available.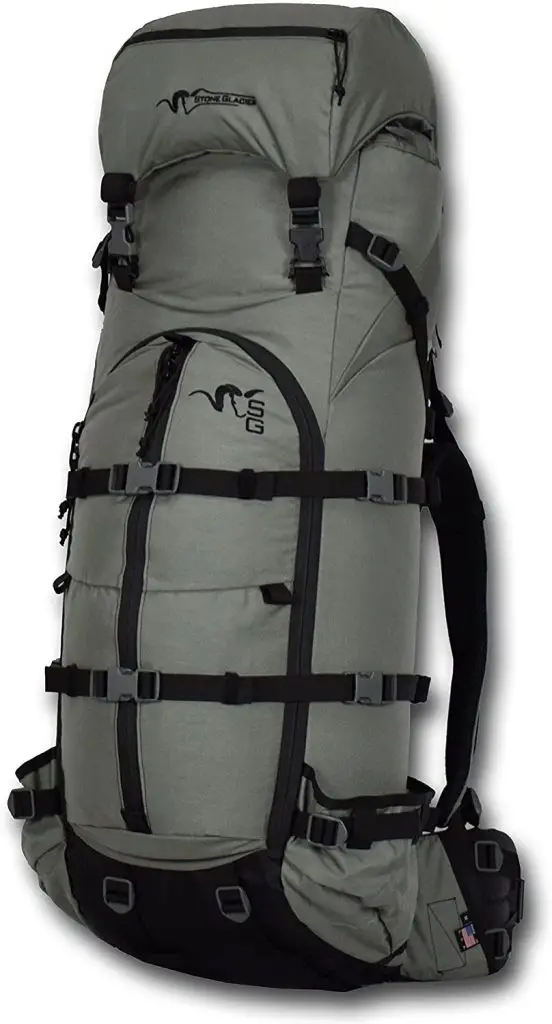 They come in various sizes; small, medium, and Large, mostly seen in Tan or Foliage color, their frame could be Krux or Xcurve.
Stone Glacier Hunt backpacks are known for building the most durable load-carrying packs, ultra-light packs without using ultra-light materials.
Some Stone Glacier backpacks are made with 500 denier Cordura fabric, X-Pac textiles, and Cordura 500d which helps with water-resistivity properties, and are used under high stress and high wear areas.
In addition, Cordura 500d is utilized for the main bag due to its balance of strength, flexibility, and noise reduction. You won't regret using this backpack for hiking, camping, and hunting, a complete heavy-duty military hardware.
KIFARU PACKS
First, Kifaru was established in 1997, they pioneered the Original concept of American Made backcountry hunting gear.
Kifaru packs can handle the needs of the backcountry and baffieldfield. Aside from Packs, Kifaru also manufactures Shelters, sheep tarps, shelter accessories, sleep systems, slick bags, backcountry body bags, technical outerwear like wind river jackets, gear, and Lifestyle products.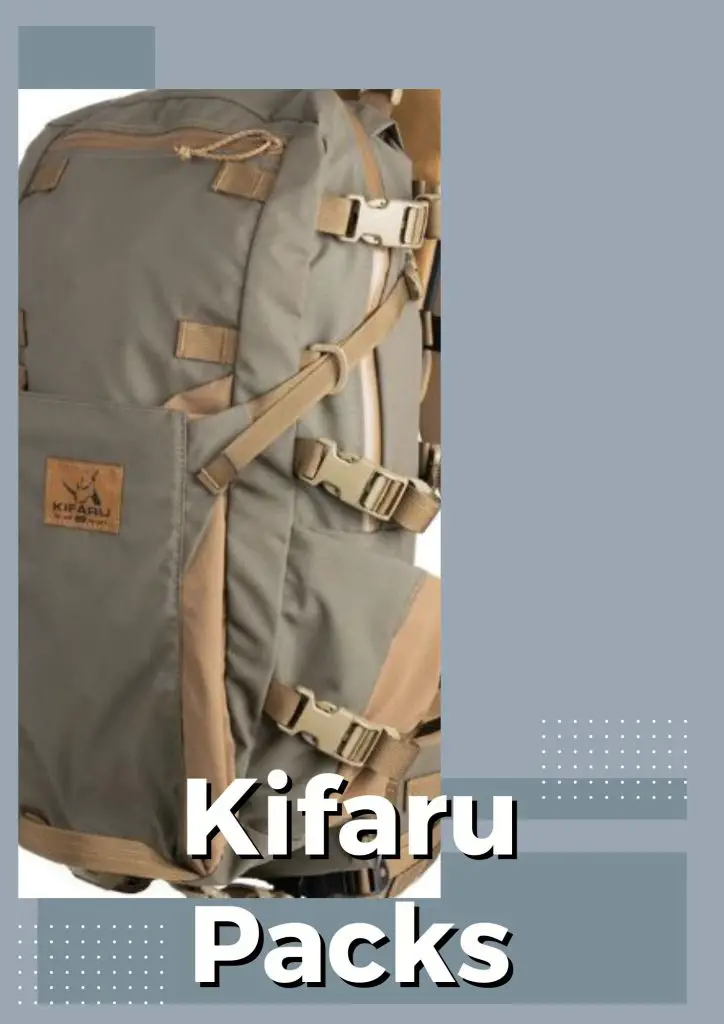 So, where is Kifaru made? Kifaru is made in Wheat Ridge, Colorado, USA. All materials are sourced within the United States.
Some product brands or models of Kifaru hunting packs are; Bedlam, Stryker XL, Hell Bender, Check Point, 22 Mag Gen 2, Antero 2.0, Hoodlum, 44 Mag, MiniKeg, Echo, Escape & Evade, Urban Ruck 2.0, Fulcrum and others.
The Kifaru product types mentioned above can work as a Day Pack, Expedition Pack, Frame, and Multi-Day Pack.
The primary uses of the Kifaru packs include; EDC(Everyday carry packs), Day hunts, Load hauling, and Backpack hunts while the Suspension types include; External frame, internal frame, Panel sheet, and No frame type.
Finally, they come in various colors and designs, you can't go wrong with this 100% American-made hunting backpack brand.
USA MADE ULTRALIGHT BACKPACKS
The 6 best USA made ultralight backpacks are;
Gregory Ultralight Backpack for Outdoor activities (Made in Salt Lake, Utah, USA)
Teton Sports Ultralight Backpack for Hiking, camping, and Traveling (Made in Utah, Salt Lake, USA)
Mystery Ranch Ultralight Backpack (Made in Montana, USA)
MountainSmith Backpack for Adventures (Made in Colorado, USA)
Osprey Ultralight Backpack for Hiking and Biking (Made in California, USA)
Blackhawk Ultralight Backpack for Gear and Hiking (Made in Norfolk, Virginia, USA)
As the name implies, "USA made Ultralight backpacks" are backpacks that are made in the USA and ultralight in nature.
Ultralight here means that they are designed to be very light while meeting the need for function and durability.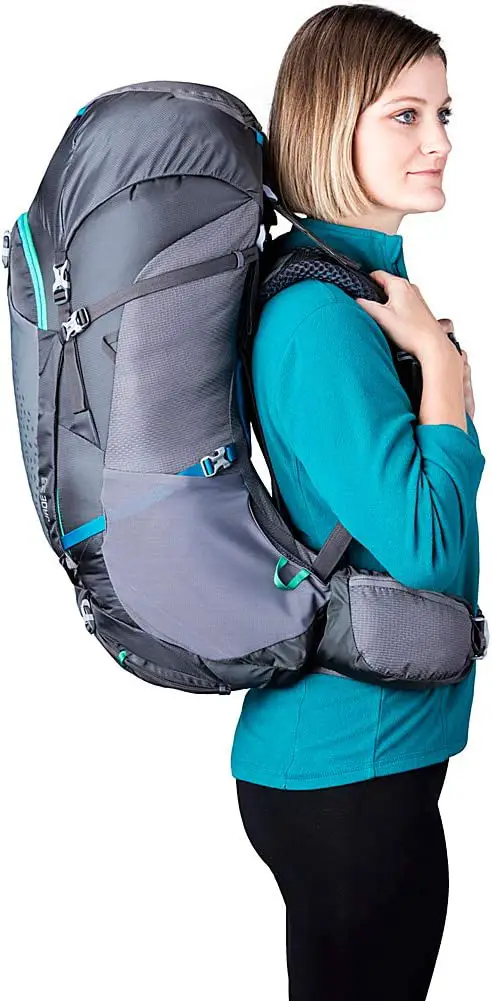 These Ultralight backpacks are commonly used by Hikers, campers, and hunters who enjoy outdoor adventures with friends and family.
Why do Hunters and campers prefer to use Ultralight Backpacks?
It is because they are made with lightweight materials and can carry all your gear and essential hunting and camping items over long distances and rough terrain.
These Ultralight backpacks are made with high-tech materials such as Cuben fiber, and Dyneema because they offer resistance to abrasion and tearing.
The common size of the Ultralight backpack is 40L, we have also 30 to 60 Liters capacity, enough to carry essential gear such as a tent, sleeping bag, food, water, and other personal items.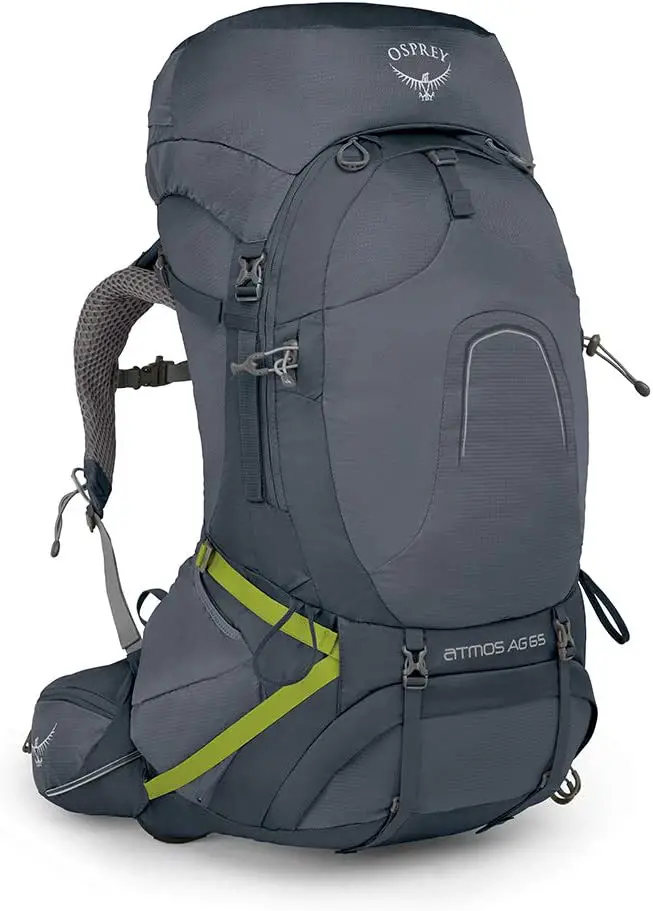 One of the key features of ultralight backpacks is their minimalist design.
They often have few pockets or compartments and rely on compression straps to keep the load stable and balanced.
This makes them more streamlined and reduces their weight.

Another important aspect of ultralight backpacks is their comfort.
Despite their minimal design, they are designed to distribute the weight evenly across the body, reducing strain on the back, shoulders, and hips.
They often feature a lightweight and breathable suspension system, adjustable straps, and padded hip belts to improve comfort during long hikes or hunts.

You wouldn't regret using these Ultralight backpacks for all your hunting, traveling, and camping adventures.
BACKCOUNTRY HUNTING PACKS
Backcountry hunting packs are specialized backpacks designed for hunters who are planning to venture into remote areas to hunt game.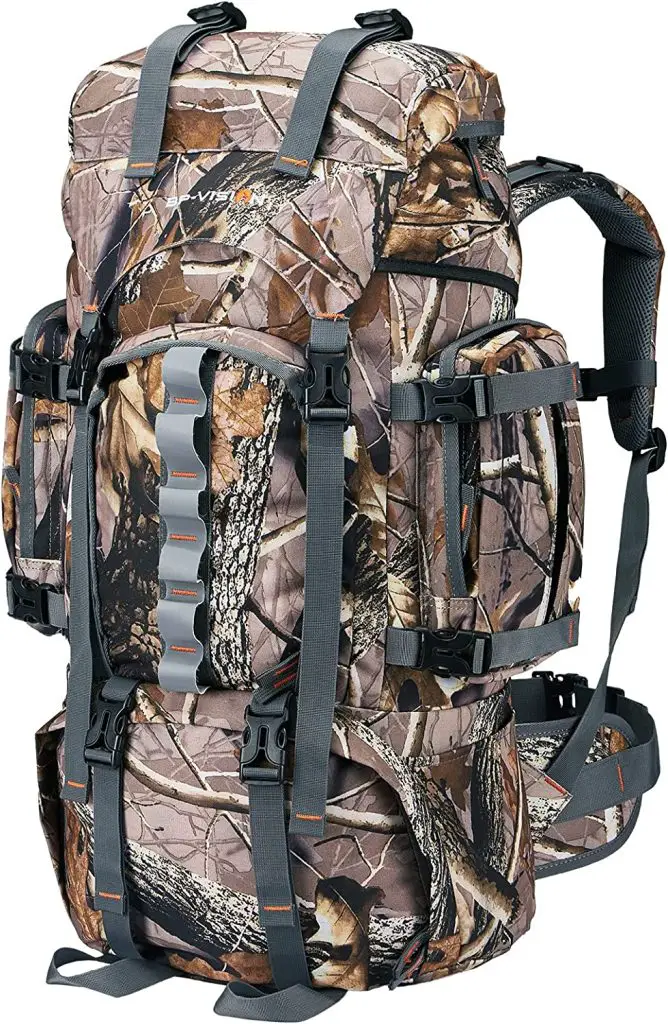 These packs are typically larger and more durable than regular backpacks, and they are designed to carry all gear for extended trips, like hunting equipment, food, water, and shelter.
Backcountry hunting packs come in a variety of sizes and designs, but they generally feature a solid frame and harness system that distributes the weight of the load evenly across the hunter's body.
Many packs also have specialized compartments and straps for carrying rifles, bows, and other hunting equipment.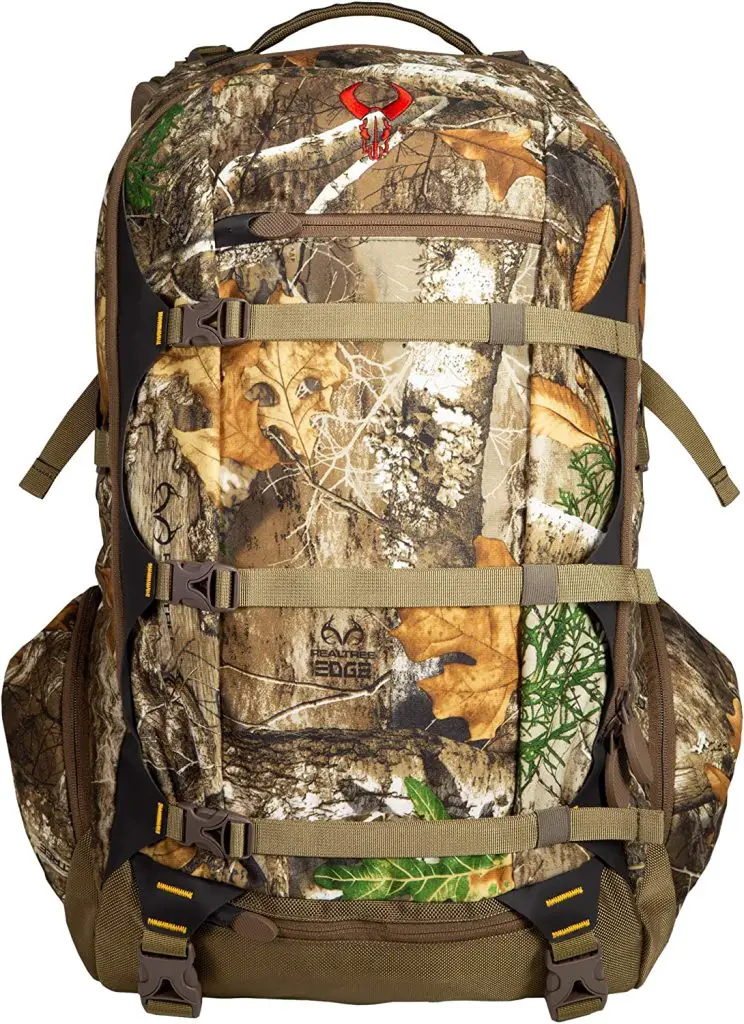 These packs are essential for hunters who plan to spend extended periods of time in the backcountry, as they allow hunters to carry everything they need for the trip on their backs, leaving their hands free for hunting and other activities.
They are also designed to be comfortable and ergonomic, so hunters can wear them for long periods without experiencing discomfort or fatigue.
BACKPACKS MADE IN UTAH
There are several backpack companies based in Utah that make their products locally. Here are a few examples: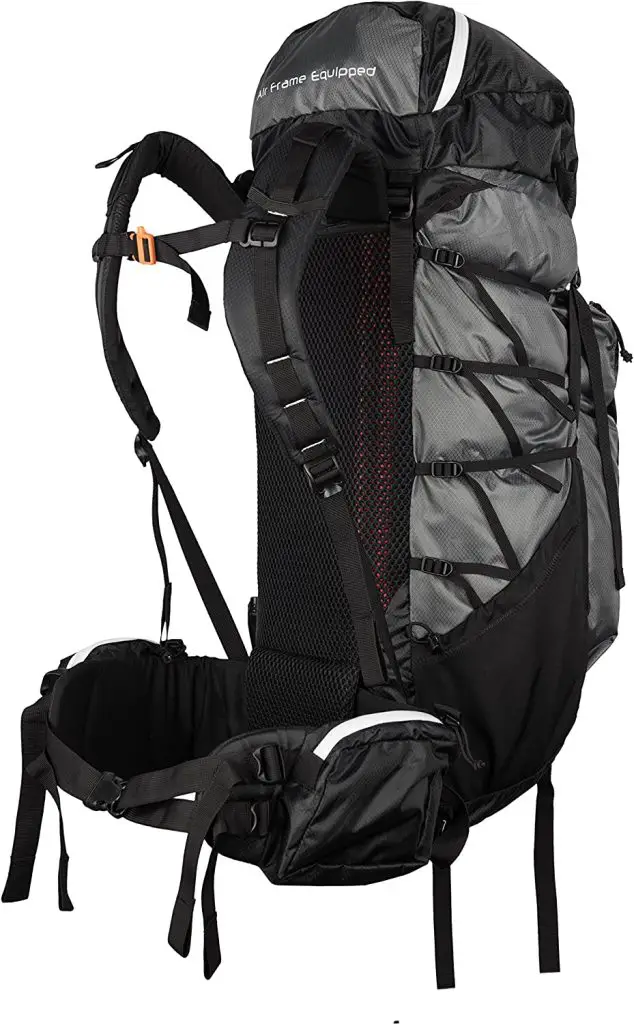 Klymit: Klymit is a backpack and outdoor gear company based in Utah that designs backpacks for outdoor activities such as hiking, camping, and backpacking.

TETON Sports: TETON Sports is another Utah-based company that produces a wide range of outdoor gear, including backpacks for hiking and camping.
Gregory Packs: Gregory Packs is a backpack company based in Salt Lake City, Utah, they design a variety of backpacks for different activities, including hiking, backpacking, and mountaineering.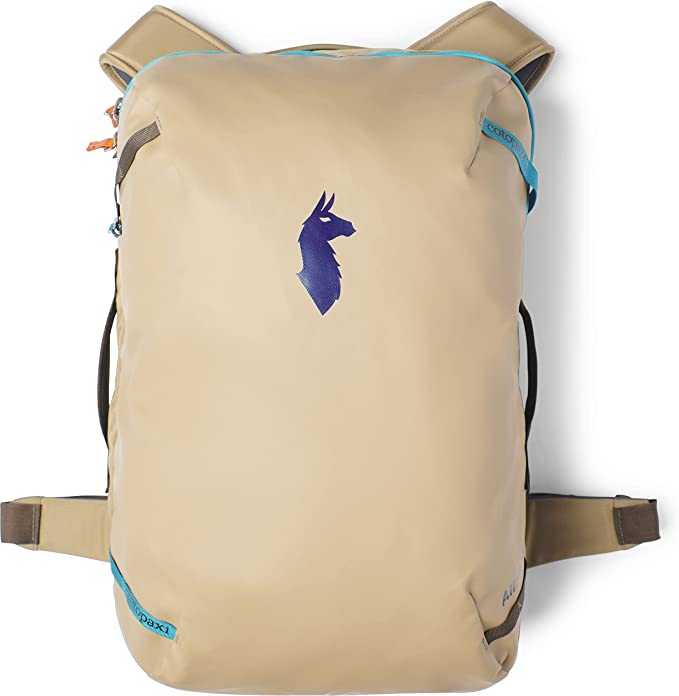 Mystery Ranch: Mystery Ranch is a backpack company that was originally founded in Montana but has since moved its headquarters to Bozeman, Utah. They offer backpacks for a variety of outdoor activities, including hunting, hiking, and mountaineering.

Cotopaxi: Cotopaxi is an outdoor gear company based in Salt Lake City, Utah, that makes a variety of backpacks for hiking, travel, and everyday use.
BACKPACK MADE IN OREGON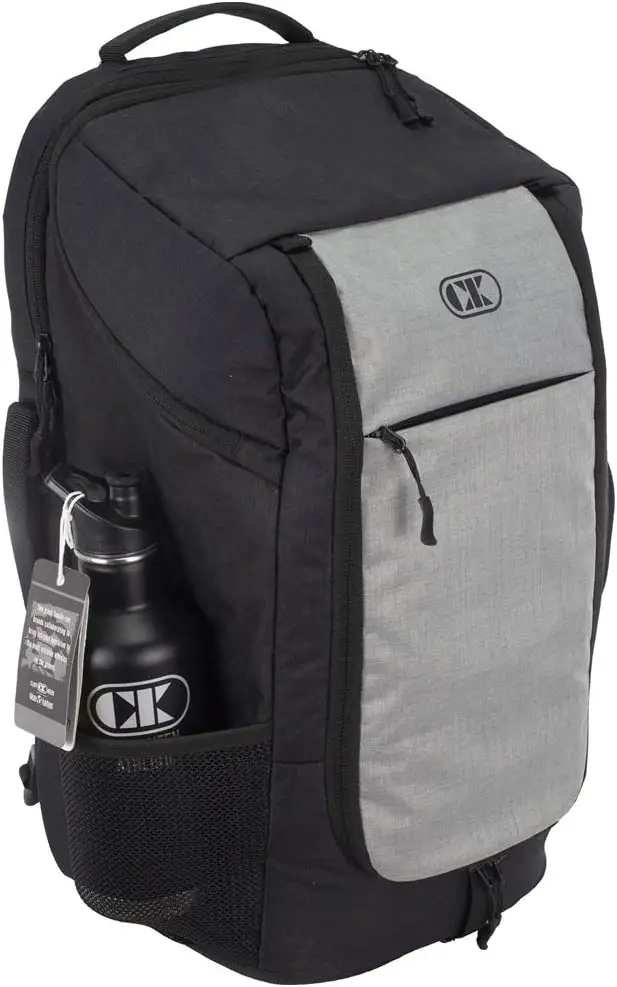 Oregon is home to a number of outdoor gear companies that manufacture backpacks. Some backpacks made in Oregon include;
North St. Bags: North St. Bags is a backpack and bag company based in Portland, Oregon, they make a variety of backpacks, including commuter backpacks, bike backpacks, and travel backpacks.
Keen: Keen is a footwear and outdoor gear company based in Portland, Oregon, they make a range of backpacks for hiking, camping, and travel.
IDAHO MADE HUNTING PACKS
There are several hunting backpacks made in Idaho, USA. Here are some examples:
Eberlestock: Eberlestock is a company based in Boise, Idaho, that specializes in hunting packs and accessories. They offer a range of backpacks designed specifically for hunting, including the X2 Pack and the F1 Mainframe Pack.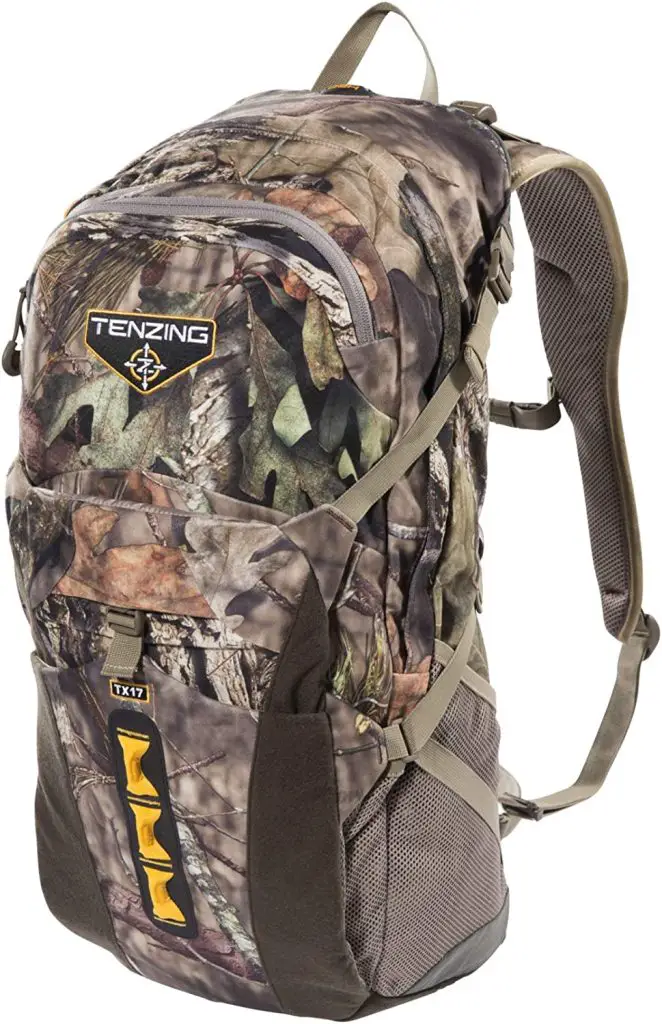 Exo Mountain Gear: Exo Mountain Gear is a backpack company based in Boise, Idaho, that specializes in backpacks for hunting and backcountry adventures. They offer several hunting-specific backpacks, including the K3 4800 Pack and the K2 3200 Pack.
Tenzing: Tenzing is a company based in Idaho Falls, Idaho, that specializes in hunting backpacks and accessories. They offer several hunting-specific backpacks, including the TZ 1250 and the TZ 2220.
Seek Outside: Seek Outside is a company based in Grand Junction, Colorado, with a manufacturing facility in Idaho. They make a variety of backpacks and outdoor gear, including hunting backpacks such as the Unaweep 4800 and the Goshawk 4800.
HUNTING BACKPACK BRANDS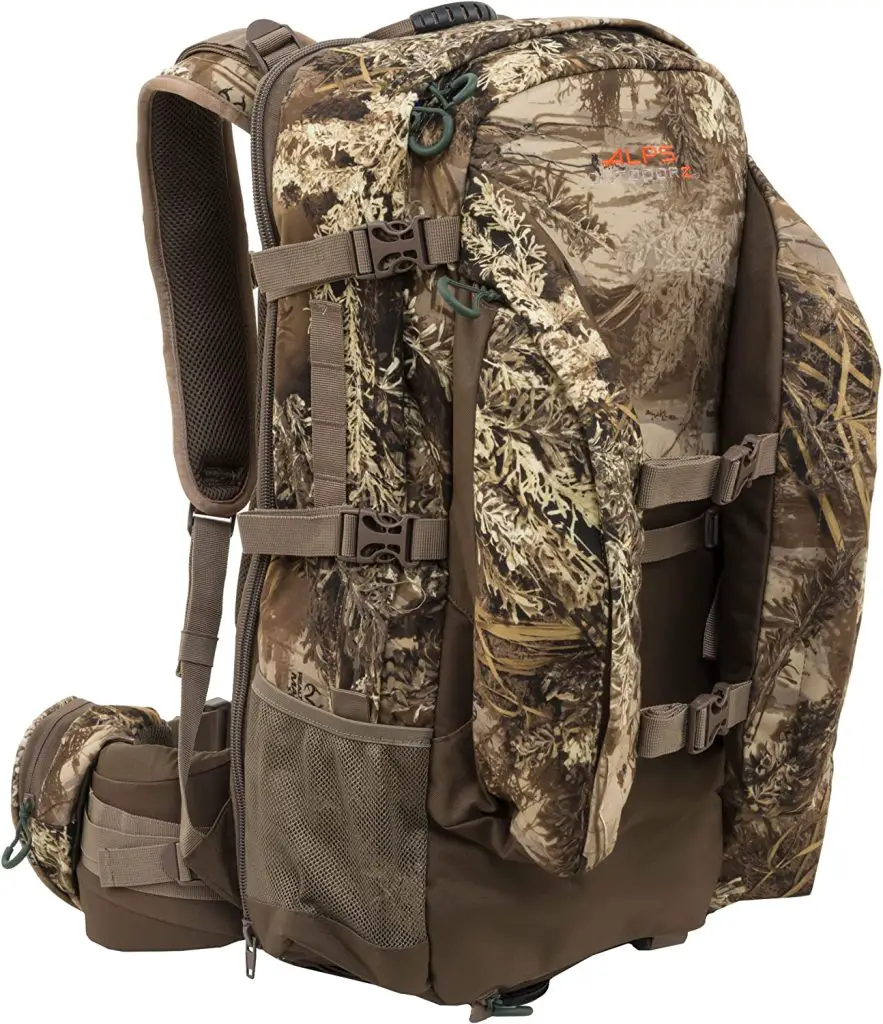 Aside from the American hunting backpacks brands mentioned above, other hunting backpacks include and are not limited to;
Kuiu Hunting brand Backpack
Alps Outdoorz hunting Backpack brand
Primos Hunting Equipments
Viking Solutions
Cabela's hunting Backpacks
WHERE ARE EXO HUNTING PACKS MADE?
Exo Mountain hunting packs are made in Boise, Idaho, USA, that specializes in backpacks for hunting and backcountry adventures.
BADLANDS GEAR AND HUNTING PACK COMPANY
MYSTERY RANCH HIKING AND HUNTING BACKPACKS