Fabric handbags made in USA are more than just an accessory – they are a symbol of value, handiwork, and sustainability.
With a focus on locally-sourced materials and ethical manufacturing practices, these handbags are not only stylish but also a conscious choice for those who value both fashion and social responsibility.
From small boutique brands to larger, well-known names, the world of fabric handbags offers a plethora of options for those looking to add a touch of American-made luxury to their wardrobe.
So, whether you're a fashionista or simply someone who wants to make a positive impact on the environment, these handbags are a must-have.
Table of Contents
WHAT ARE FABRIC HANDBAGS MADE OF?
The word "fabric handbags" might confuse you, allow me to break it down.
So, what are fabric handbags made of?  Fabric handbags can be made of a variety of materials depending on the desired style, durability, and function.
Some common materials used for fabric handbags include cotton, canvas, polyester, and nylon.
Cotton fabric handbags are very popular, they are lightweight, easy to clean, and breathable.
Canvas Fabric handbags are heavy-duty cotton material, they are durable, sturdy, and suitable for travel bags and everyday use.
Polyester Fabric handbag is a synthetic material, they are usually strong, resistant to wrinkles, and lightweight making them an ideal travel bag.
Lastly is the Nylon fabric handbag, just like the polyester material, it is also synthetic, and water-resistant making them durable for making sports bags and backpacks.
Apart from the materials mentioned above, there are still other types of fabrics used in handbags such as silk, wool, and even recycled materials.
What affects your choice of fabric is largely dependent on your fashion style and the functionality of the handbag.
RELATED: USA MADE TOTE BAGS
FABRIC HANDBAGS MADE IN USA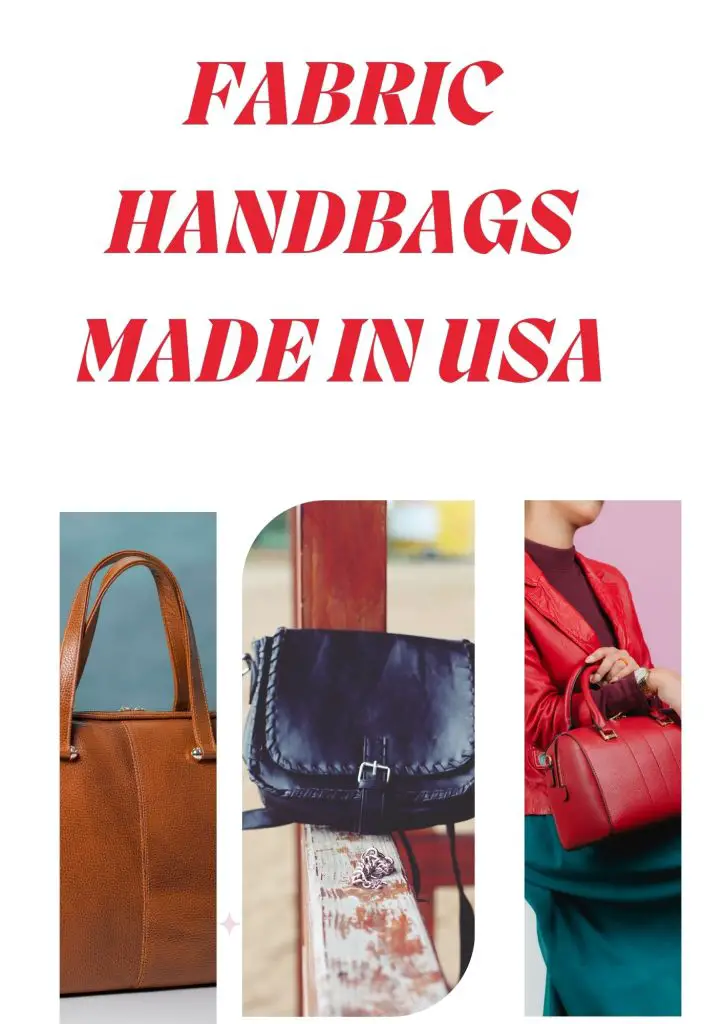 Here are the 4 Fabric handbags that are made in the USA;
Padded Crossbody Red cotton Fabric bag
Danny K Crossbody Handmade Bag
Kate Spade New York Canvas Fabric bag
PADDED CROSSBODY RED COTTON BAG
The Padded crossbody red cotton fabric handbag is made by Spool of charm based in California, they are qualified artisans who specialize in handmade purses.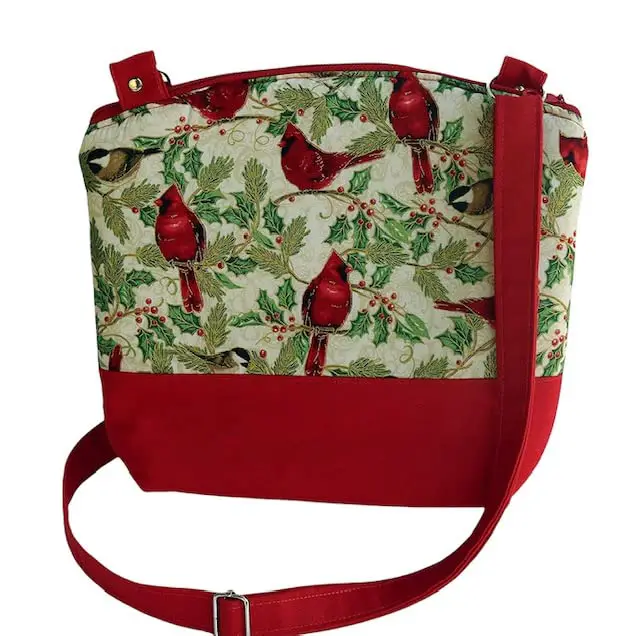 This handbag is lightweight and very easy to carry, though not popular but they are beautiful and can be worn like a crossbody bag.
The beautiful feature of this handmade handbag is that even when it's empty, the padded foam cotton fabric makes it stand, unlike other handbag materials.
Comes with a zipper, enough space, and inner pockets for your keys, phones, and other essentials.
Finally, because of the fabric, this handbag is washable and even iron-safe.
DANNY K CROSSBODY HANDMADE TAPESTRY BAG
The Danny k Women's Tapestry crossbody handbag is made up of woven Tapestry and is made in America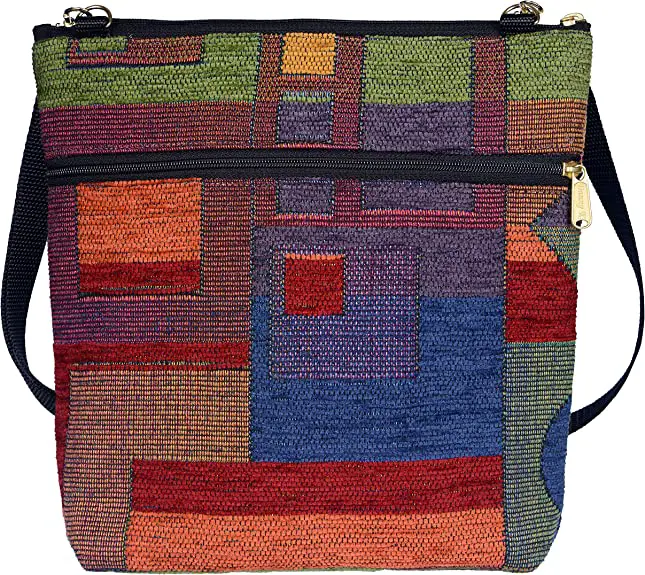 The Tapestry fabric is hand-cut and has water-resistant features because of the nylon lining.
You can wear this beautiful fabric handbag as a shoulder tote or crossbody bag and you can adjust the strap to become comfortable on you based on your fashion style.
Perfect fabric handbag for spring or summer, lightweight and roomy, without causing side effects when you carry it on one shoulder.
Your essential items like iPads are safe, organize other belongings with this handbag.
KATE SPADE NEW YORK CANVAS BAG
The Kate Spade New York handbag is a simple beautiful affordable fabric handbag that is designed with canvas material, cotton, and Linen.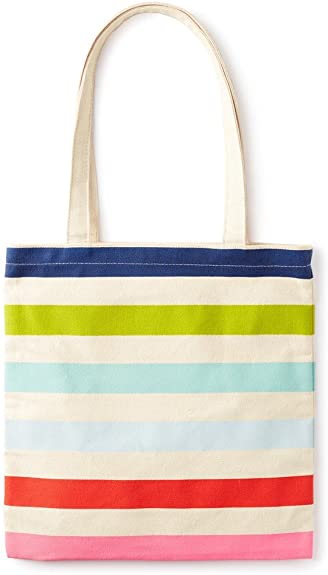 Kate Spade New York is an American fashion house founded in January 1993 by Kate and Andy Spade.
Although many argue that Kate Spade isn't only manufactured in the USA but other countries like China, the Philippines, Indonesia, etc.
The Kate Spade New York canvas fabric handbag is durable and heavyweight even though it appears light, it is designed with a reusable tote that features two straps long enough to be worn on our shoulders.
Store your pen, jewelry, and other essentials for quick access.
Ready for a weekend getaway? Then this fabric handbag will match up. This Kate spade tote is perfect for back to school, as a weekender tote, or as a reusable grocery bag.
MARUCA BAG
Maruca bags are made in Colorado America, they manufacture quality small cross-bodies, mid-size crossbody, large crossbody bags, Shoulder bags, backpacks, and work/travel bags.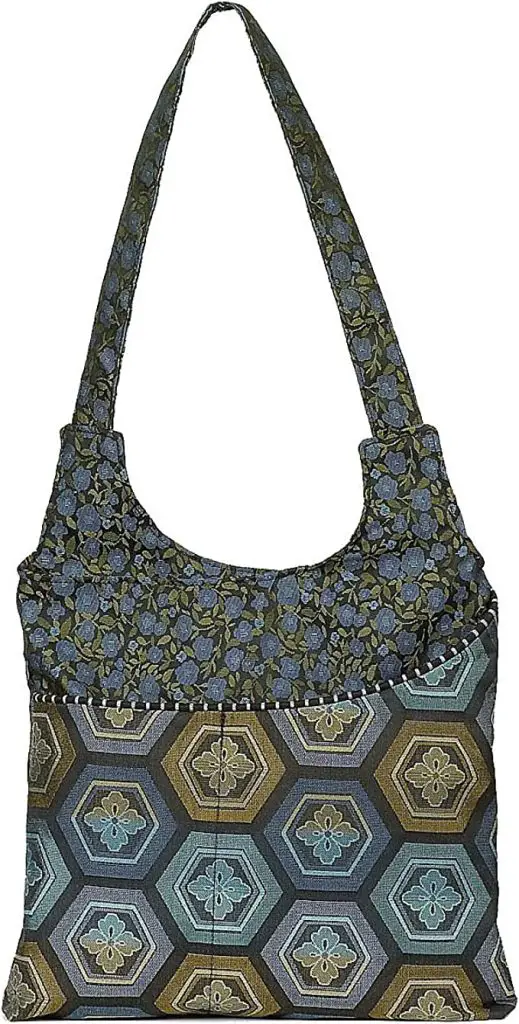 Maruca bags are designed to meet your everyday needs, they are very functional, lightweight, and great for travel.
Are you a minimalist? Then you need this Maruca crossbody bag, great for a dog walk, concerts, new mothers, and stadium events.
Maruca bags are in a class of their own, loaded with charm and style.
MADE-IN-AMERICA BAGS
Simply put, made-in-America bags are simply bags that are made in the United States of America.
Whenever you see any product like a handbag labeled "made in the USA", it simply means the entire process was done in America which includes material sorting, labor, and manufacturing process.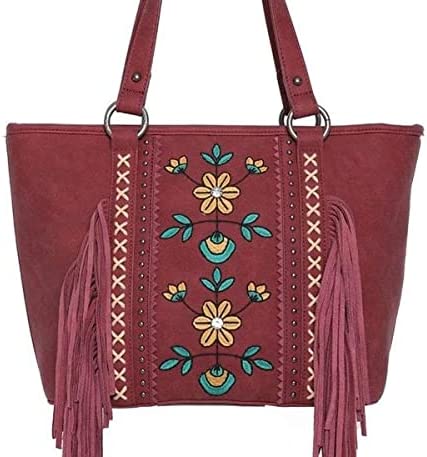 Normally, Americans derive joy in supporting American homegrown products because this contributes largely to the US economy.
It is no news that these bags must follow strict regulations and guidelines before it is shipped to the consumers.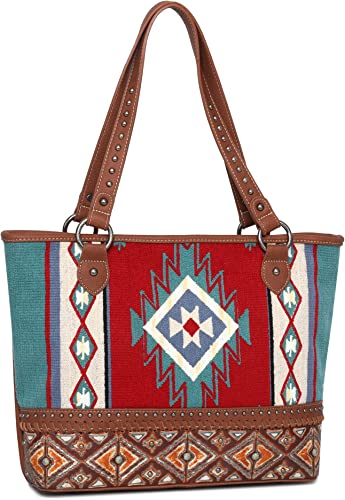 In addition, it must meet certain criteria set by the Federal Trade Commission (FTC).
The FTC requires that all or virtually all of the components of the handbag be made and sourced in America and that the handbag be assembled in the US.
Let's see below an example;
MONTANA WEST WRANGLER SHOULDER HANDBAG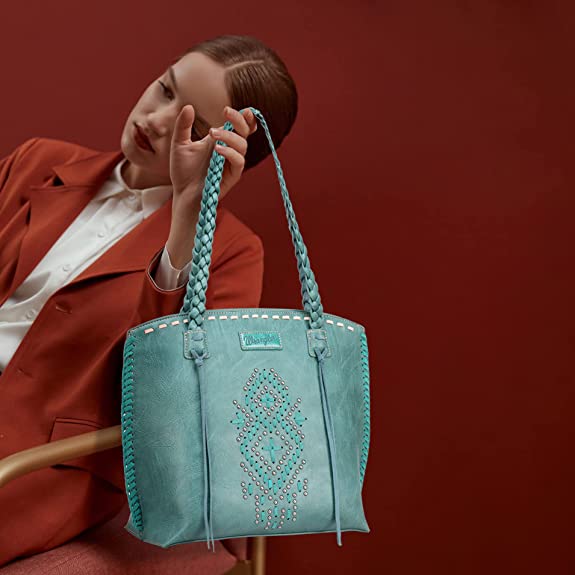 The Montana West Wrangler shoulder handbag is made in Dallas, Texas, USA.
Make a fashion statement with this Satchel bag for women, made up of high-quality PU leather.
This studded trendy design has a western braided handle, comfortable to be worn around the shoulders, it is also designed like a tote bag with shoulder straps.
Looking for a good gift idea? Get this gift to impress your loved ones, friends, and family for mother's day
The best Practical daily bag, you need this wrangler satchel bag, a perfect purse for women to use on a daily basis.
LUXURY HANDBAGS MADE IN USA
Luxury handbags made in the USA are made of high-quality materials. They are carefully and specially designed with top notched artisans' using the best quality material.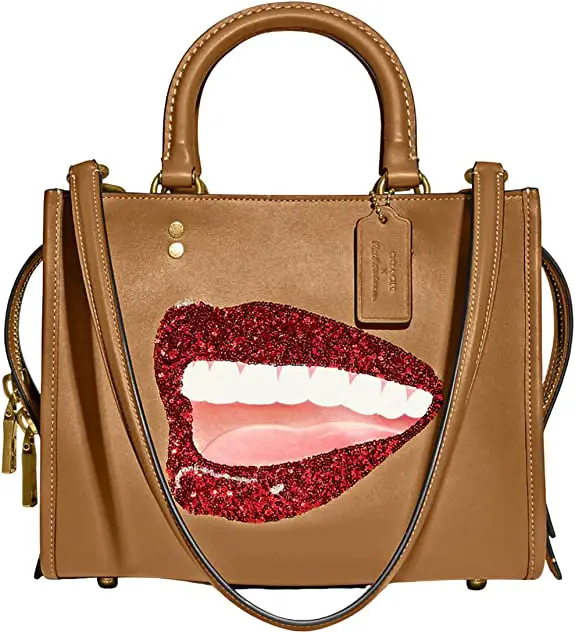 Luxury handbags that are expensive and do not come cheap, their value makes them durable, and outstanding helping you make a beautiful fashion statement.
Below are some examples of Luxury handbags that are made in the USA;
COACH POLISHED PEBBLE LEATHER TABBY SHOULDER BAG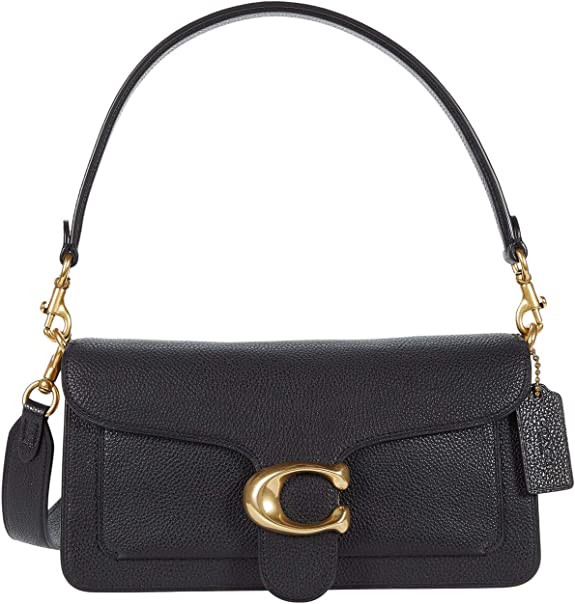 The Coach Luxury handbag was founded in 1941, a well-known American luxury handbag brand. They offer a wide range of handbags made from fine materials such as leather and suede.
One of their most popular bags is the "Rogue" bag, which is crafted with great attention to detail and features intricate stitching and a unique design.
The Coach Rogue Luxury bag is a combination of signature textile jacquard and glove-tanned leather materials.
The interior design comes with one credit card slot, inside snap and multifunction pockets, and two open compartments for ample organization.
Finally, can be worn on the shoulders and comes with a detachable long strap.
SHINOLA EAST WEST LADIES LUXURY LEATHER MESSENGER BAG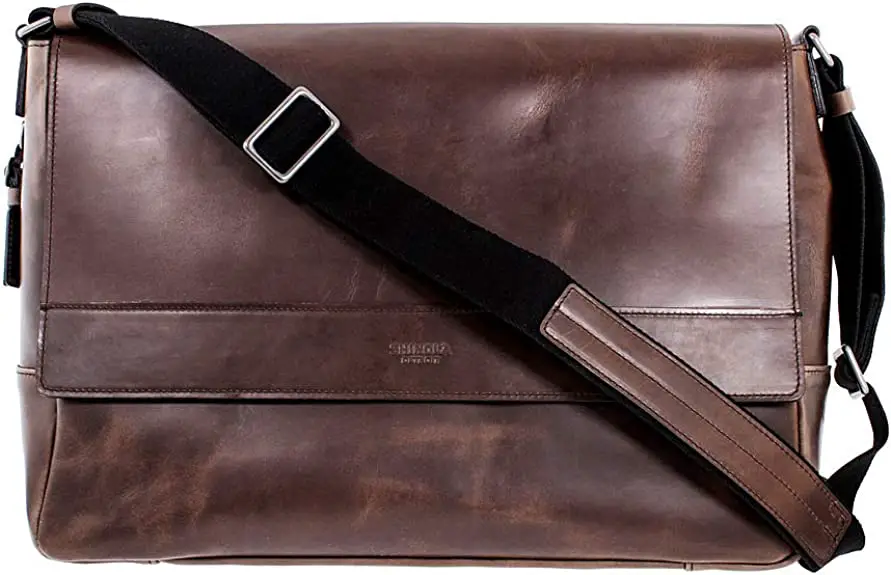 The Shinola handbag brand is a Detroit-based company that makes luxury handbags, apart from handbags, they also manufacture watches, bicycles, and handmade leather goods.
The Shinola brand is known for its commitment to American-made products and its high-quality craftsmanship.
Their handbags are made from premium leather and are designed to be durable and long-lasting.
CLARE V LUXURY HANDBAGS
Founded in 2008, Clare V. is a Los Angeles-based brand that specializes in handmade leather goods, including luxury handbags.
Their bags are designed with a minimalist aesthetic and are made from high-quality leather that is sourced from Italy and Spain.
One of their most popular bags is the "Leather Midi Sac", which features a classic, timeless design.
CROSSBODY BAGS MADE IN USA
Crossbody bags are a popular type of handbag that can be worn over the shoulder, across the body, or as a clutch.
Many people appreciate the convenience and versatility of crossbody bags, and there are a variety of options.
Here are a few examples:
MEDIUM CROSSBODY BAG FOR EVERYDAY AND TRAVEL
This medium crossbody bag is made by Crystalyn Kate Accessories in Washington, USA. It has a long adjustable crossbody strap, the material is vegan, water-resistant, and washable.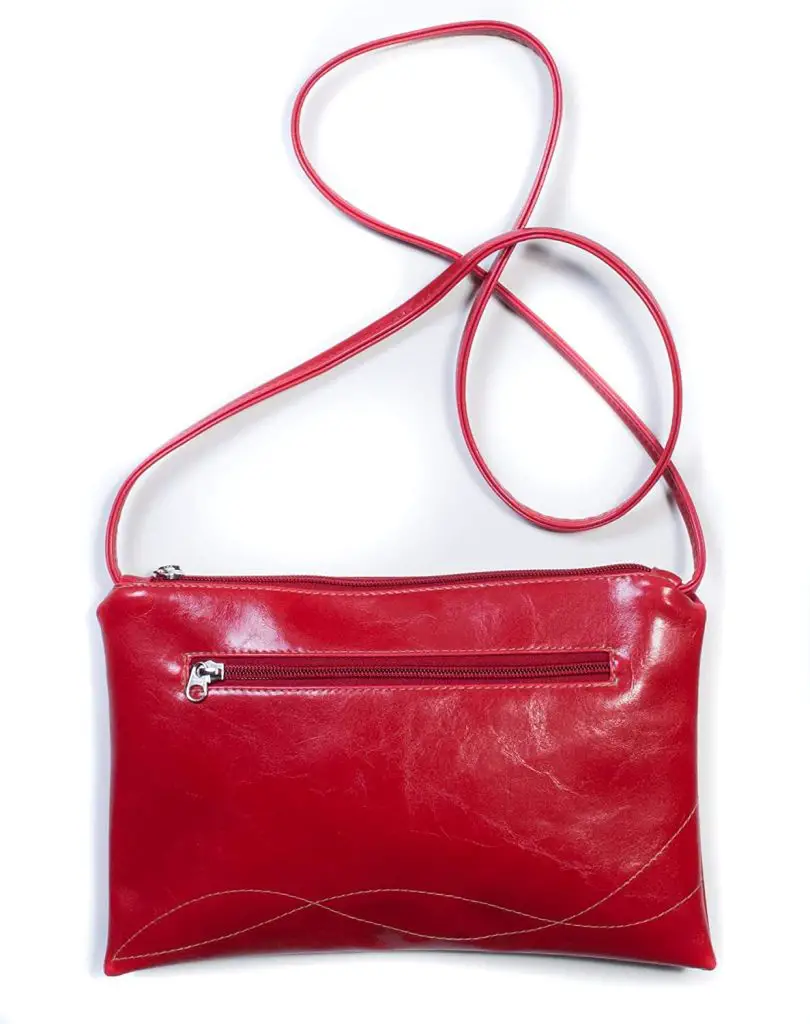 Perfect for everyday use, you can easily wear this crossbody bag over the shoulder or across your body leaving you hands-free while you walk or ride on a bike.
The Medium crossbody bag is large enough to fit your phone, keys, wallet, and other essential items.
The linings are so soft, and the zippered pockets keep everything organized and secure. The strap is sturdy and thin, and the bag is really well-made. It's so cute, lightweight, and easy to wear!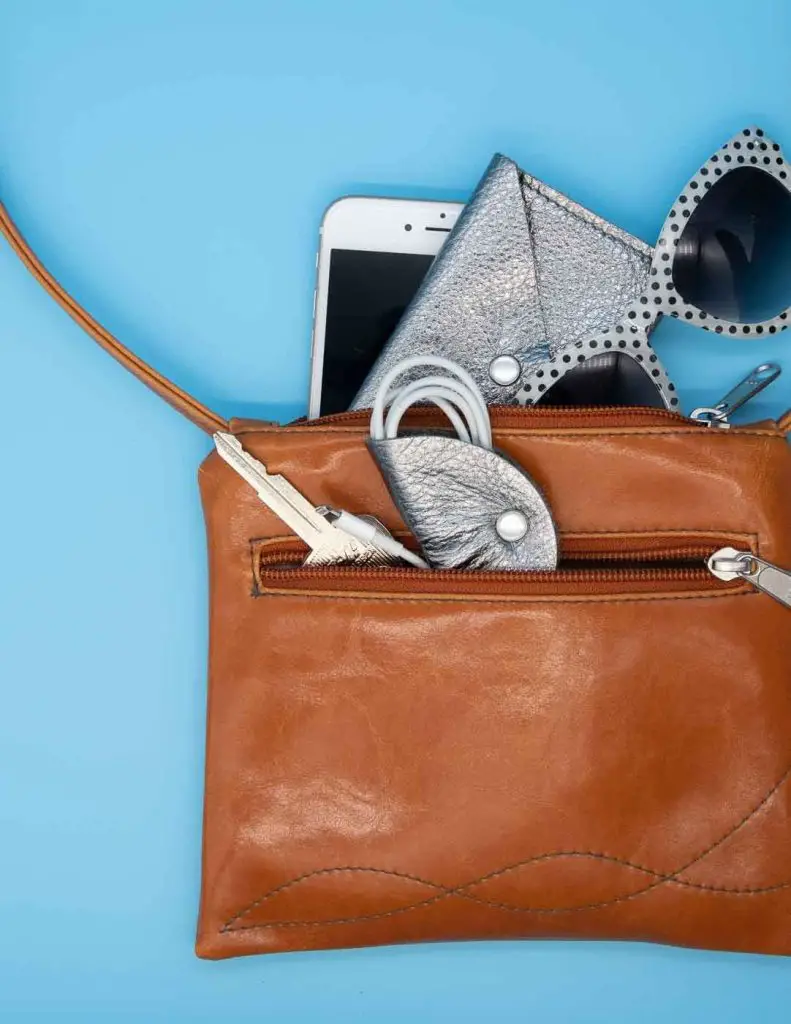 It's so easy to keep clean. You will love sustainable materials. It's chic, functional, and clearly has been made with quality. Highly recommend!!
Finally, other brands of crossbody bags that are made in the USA include; Lotuff Leather Working Tote, Filson Rugged Twill Ranger Backpack, and the Billykirk No. 517 Crossbody Bag.
SOFT LEATHER BAGS MADE IN THE USA
Soft leather bags made in the USA are high-quality accessories that are durable, stylish, and functional.
They are typically made from high-quality leather, which is sourced from reputable tanneries and crafted with precision and attention to detail.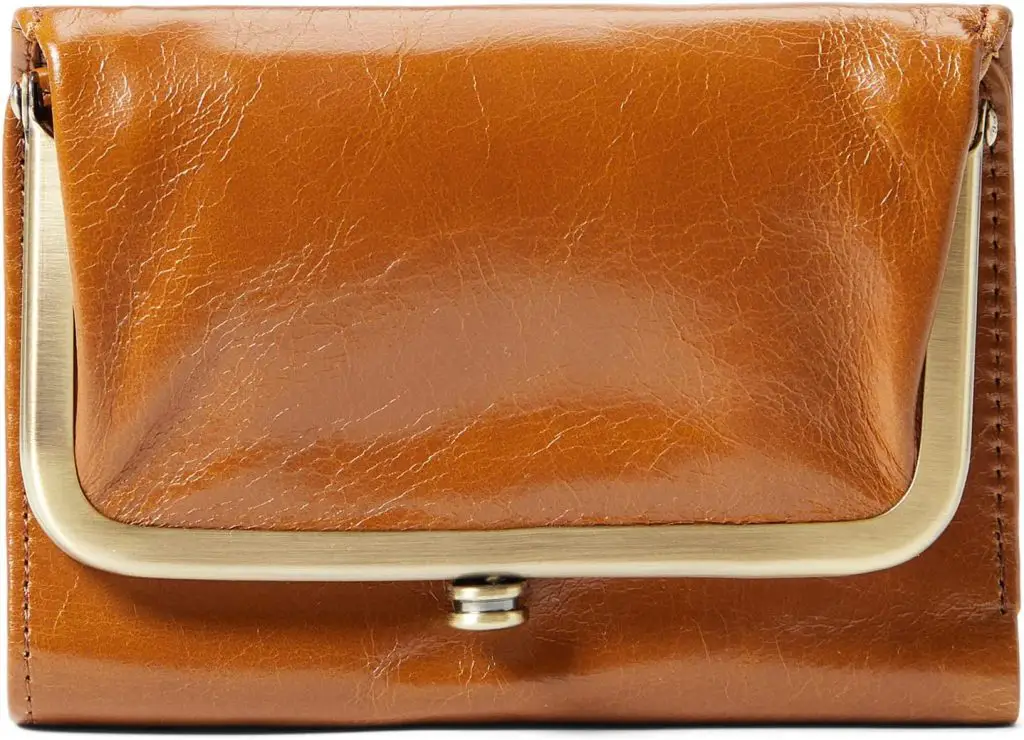 Some examples of soft leather bags made in the USA include:
The Hobo International Lauren wallet: This is a popular wallet-style handbag that is made from soft leather and features a spacious interior with multiple compartments for storing cards, cash, and other small items.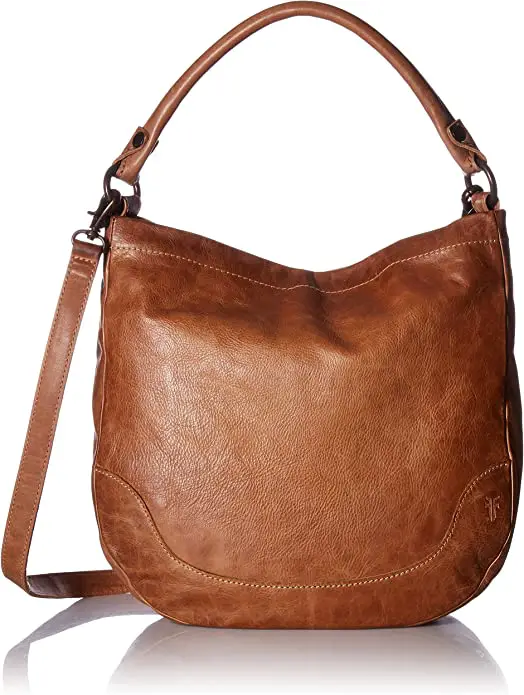 The Frye Melissa Hobo bag: This is a stylish and versatile handbag that is made from soft leather and features a spacious interior, a top-zip closure, and a detachable shoulder strap for added convenience
BEST LEATHER HANDBAGS MADE IN AMERICA
One of the best leather handbags is the HOBO Sheila and the HOBO Chance leather handbags.
The Hobo international Sheila and Chance handbags are recommended as the best leather handbags manufactured because they are designed with 100% smooth vintage Leather with Polyester lining giving the bag the durability and luxury style it deserves.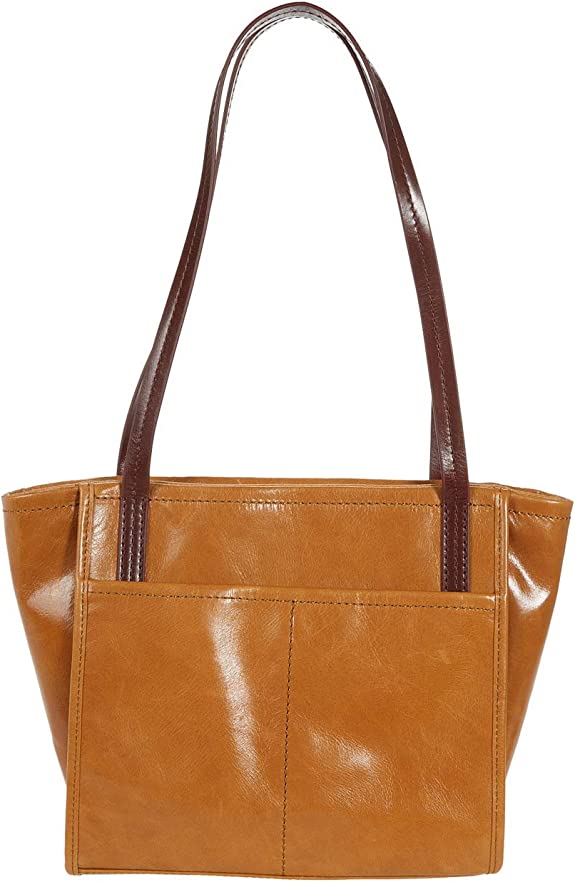 In addition, this Hobo handbag can be carried by hand or over the shoulder, it also has a gloss appeal, flat bottom, and side exterior slip pocket.
Enjoy this classic bag as it can easily open and close with a high-quality zip closure that secures your personal belongings like your cell phone.
This beautiful handbag makes the perfect gift for any woman because of its chic look, soft feel, and organized and spacious interior.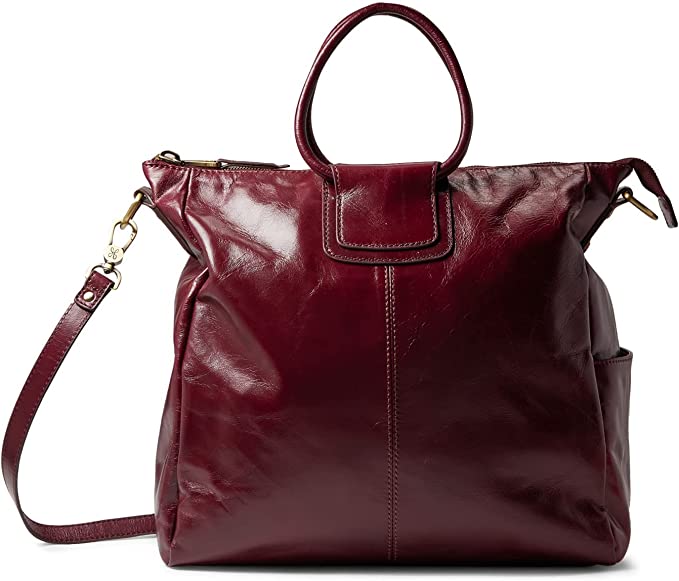 Going to work or a trip? This classic handbag is what you need!! Greatly recommend.
Other Leather handbags that are made in America are Saddleback, Lotuff, and Shinola that is a Detroit-based company that specializes in using full-grain leather in manufacturing handbags and other products.
WHOLESALE HANDBAGS MADE IN USA
Wholesale handbags made in the USA are companies in America that manufacture in large quantities and then sell their products to distributors and retailers at a discounted price in large quantities before the goods will get to the consumers directly.
These companies pay attention to the quality of the material used and the design, giving it the desired class it deserves.
Examples that sell wholesale are as follows:
The Maruca handbag company.
Coach and Michael Kors produce leather
Brands like LL Bean and Lands' End produce canvas totes
Vegan handbags – Brands like Matt & Nat and Angela Roi produce vegan handbags for people who prefer eco-friendly fashion (animal products).
These are just a few, as we have other handbag companies in the US that deliver wholesale, one point to pick out is that these handbags are made from quality craftsmanship and they offer various styles with unique materials to select from.
MARUCA CLEARANCE
Clearance sales are retail events where stores offer merchandise at heavily discounted prices to clear out their existing inventory and make room for new merchandise.
These sales typically occur at the end of a season, when retailers need to sell off the remaining stock to make way for new products.
The discounts offered during clearance sales can vary, but they are typically substantial, with items often marked down by 50% or more.
Clearance sales can be a great opportunity for shoppers to find bargains on items they may have been eyeing for a while or to stock up on seasonal items for future use.
Thinking of purchasing a Maruca handbag? Kindly check here; Maruca clearance page.
WHERE TO BUY MARUCA HANDBAGS
To buy Maruca handbags, you can simply visit the Amazon website or the Maruca Website.
WHICH BAG BRAND IS FAMOUS IN THE USA
There are several bag brands that are popular in the USA, but some of the most famous ones include:
Coach
Michael Kors
Kate Spade
Vera Bradley
Tumi
Herschel Supply Co.
Fossil
JanSport
Patagonia
These brands offer a wide range of bags, from luxury handbags to backpacks and luggage, and are widely recognized for their quality, style, and functionality.