Are you considering going camping outside? Do you like to sleep in your sleeping bag at home?
If you are having a great time with friends and family indoors, one thing you will always need is a sleeping bag liner in addition to hand warmers used in sleeping bags.
Sleeping bag liners are made of polyester and are excellent at providing exceptional warmth and comfort, particularly during the cold and winter months.
But, do sleeping bag liners work? Before we go any further into the effectiveness of sleeping bag liners, let's first learn how to use sleeping bag liners and whether using them is a good idea.
Let's get started!
Table of Contents
HOW TO USE A SLEEPING BAG LINER?
It is simple to use a sleeping bag liner; simply follow the steps below:
Place it on the floor or in your preferred location.
Then, wrap the sleeping bag liner around it to cover or house it.
While the sleeping bag is the base, you can now comfortably enter or slip inside the cover of the sleeping bag liner.
The purpose of using a sleeping bag liner is to protect your sleeping bag from sweat and dirt while also providing extra warmth.
ARE SLEEPING BAG LINERS A GOOD IDEA?
Yes, they are. The beautiful thing about the sleeping bag liner is that it is one of the most underrated pieces of gear.
How you know a good liner is that it provides added insulation and warmth to your bag
It also prevents the dirt in your body from reaching the interior of your bag.
DO SLEEPING BAG LINERS WORK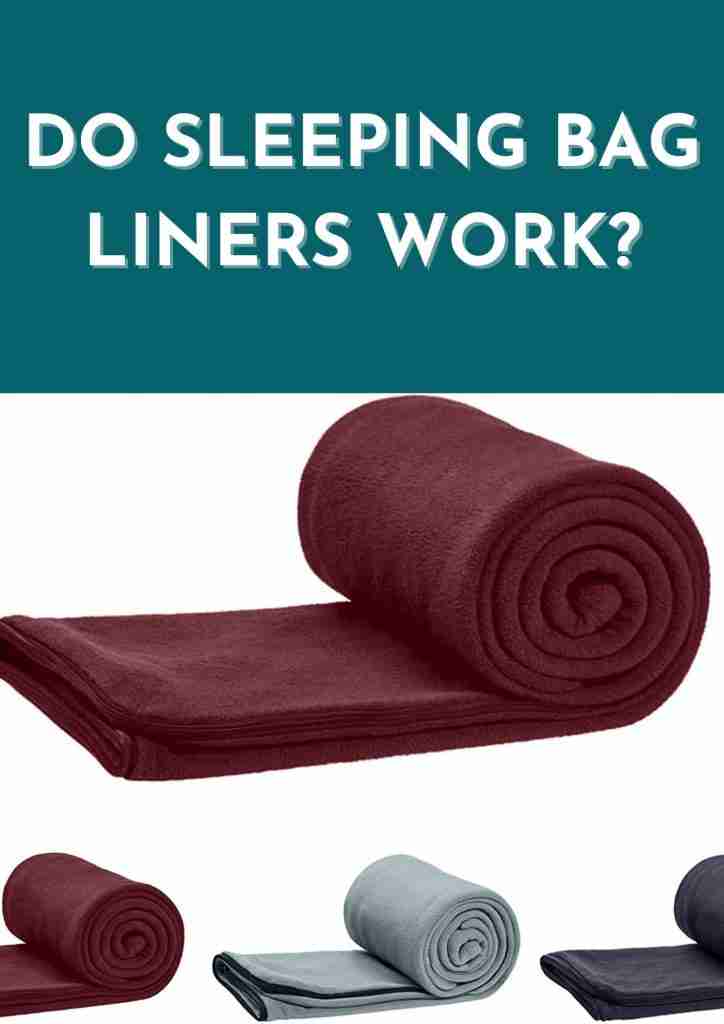 Without a doubt! Sleeping bag liners are useful because they provide an effective way to increase warmth and comfort while sleeping, as well as keep you safe and your sleeping bags clean.
RELATED: SHOULD YOU WEAR CLOTHES IN A SLEEPING BAG?
RELATED: DO YOU NEED A BLANKET WITH A SLEEPING BAG?
RELATED: HOW TO MAKE SLEEPING BAG WARMER?
HOW MUCH WARMTH DO SLEEPING BAG LINERS ADD?
Sleeping bag liners provide anywhere from 5° to 15°F of extra warmth to your sleeping bag; this also depends on the liner material.
SILK SLEEPING BAG LINER BROWINT SILK/COTTON TRAVEL SHEET WITH DOUBLE ZIPPERS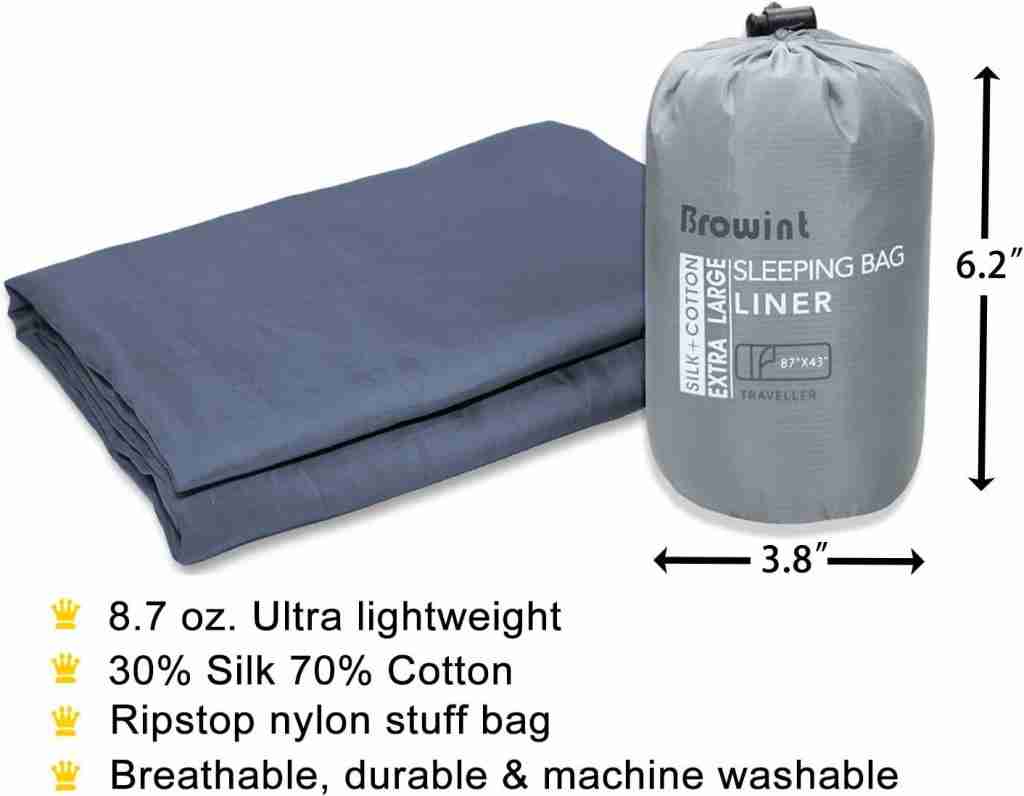 It is spacious enough so that you won't feel confined while sleeping with the lightweight sleeping bag liner for camping.
This sleeping bag will work for you if you travel and have sensitive skin, eyes, and allergies to the detergents and fragrances used on the sheets in hotels and Airbnb.
It's portable, roomy, and simple to roll up and carry. It's incredibly cozy, easy to use, and has a great pillow pocket.
As an adult, you have plenty of space to move around comfortably. The zippers are excellent and seem to be very durable.
The material provided additional protection on top of the mosquito net, which is an added bonus.
COCOON EXPEDITION LINER-RIPSTOP SILK MUMMY LINER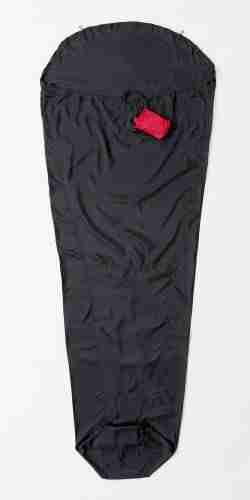 The Cocoon Expedition liner is a ripstop silk liner that wraps around you before you put on your sleeping bag.
The liner is mummy shaped and very spacious, with no zips or openings down the side, so you must enter from the top, which can be an advantage over zippered liners.
The silk sleeping bag liner is also simple to wash and dry.
The liner comes with a stuff sack that is sewn on to keep it from getting lost. It's extremely light, small, and repacks easily into its stuff sack.
I would highly recommend it for travel and as a sleeping bag liner on a backpacking trip.
FLEECE KUNANG SLEEPING BAG LINER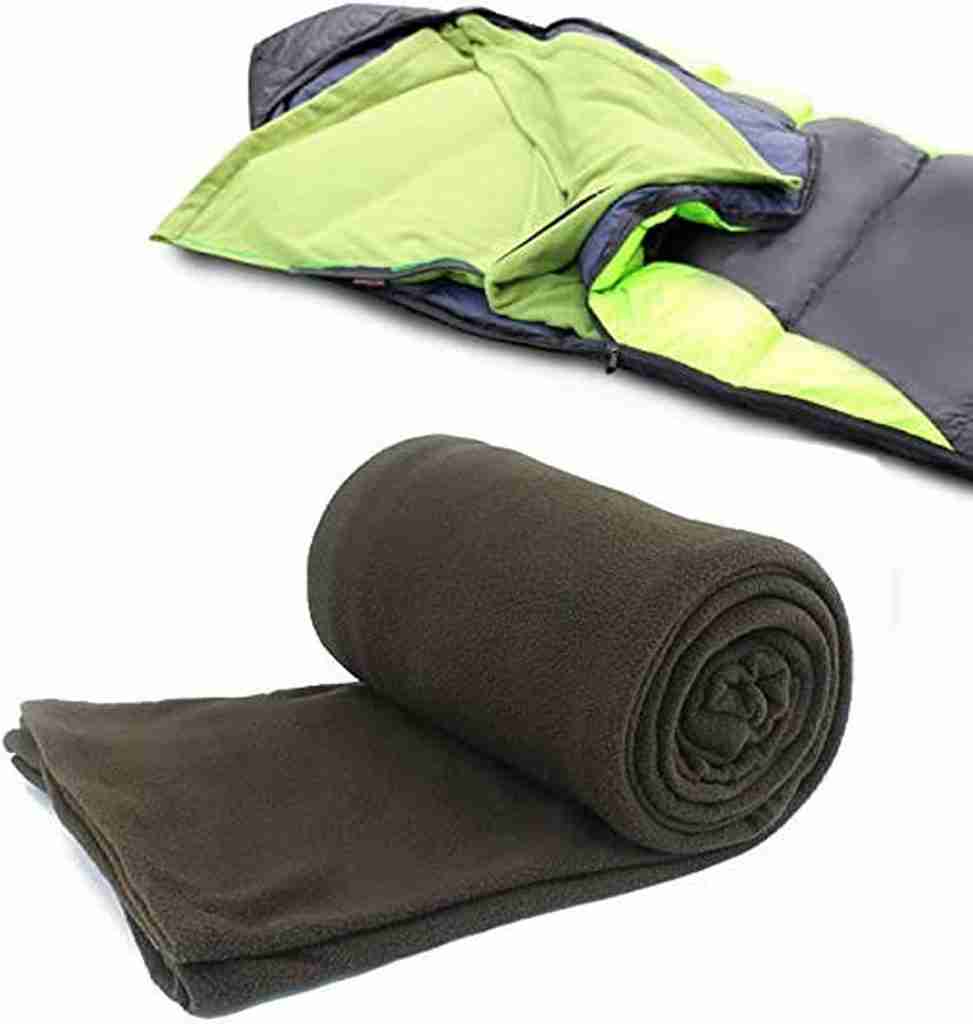 The ultra-light travel sleeping bag is ideal for both indoor and outdoor use.
The sleeping liner can be added to most sleeping bags or used alone, making it ideal for chilly nights, hotel stays, travel, and guests.
The fleece sleeping bag liner is good for children and teenagers, ideal for sleepovers and slumber parties.
The two-way zipper has been rigorously tested to provide the best experience possible, and it allows you to zip another liner together to create a double liner for those extremely cold trips.
REDCAMP FLEECE SLEEPING BAG LINER FOR ADULT WARM OR COLD WEATHER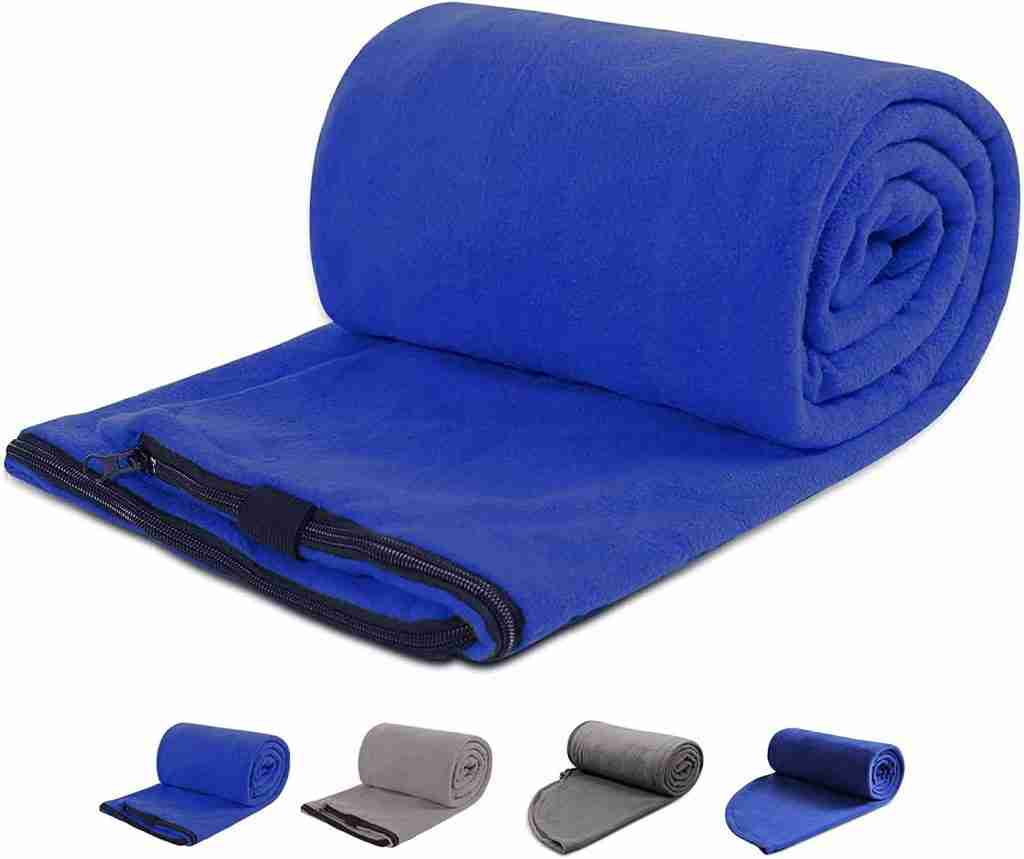 The polar fleece used in the red camp sleeping bag liner is thicker and more breathable. It's washable and not easily broken. When sleeping in the fleece sleeping bag liner, you will feel soft and comfortable.
Because of its versatility, it can be used as a liner or a blanket. You can use the sleeping bag liner while camping, hiking, backpacking, or visiting a park.
The folded size is 75″x31″ (190cmx78cm). The package measures 12.6″x6.7″/32cmx17cm. 1.76 pounds /0.8 kilogram which makes it ideal for couples.
THERMOLITE SLEEPING BAG LINER – BROWINT THERMO LITE SLEEPING BAG LINER WITH DOUBLE ZIPPERS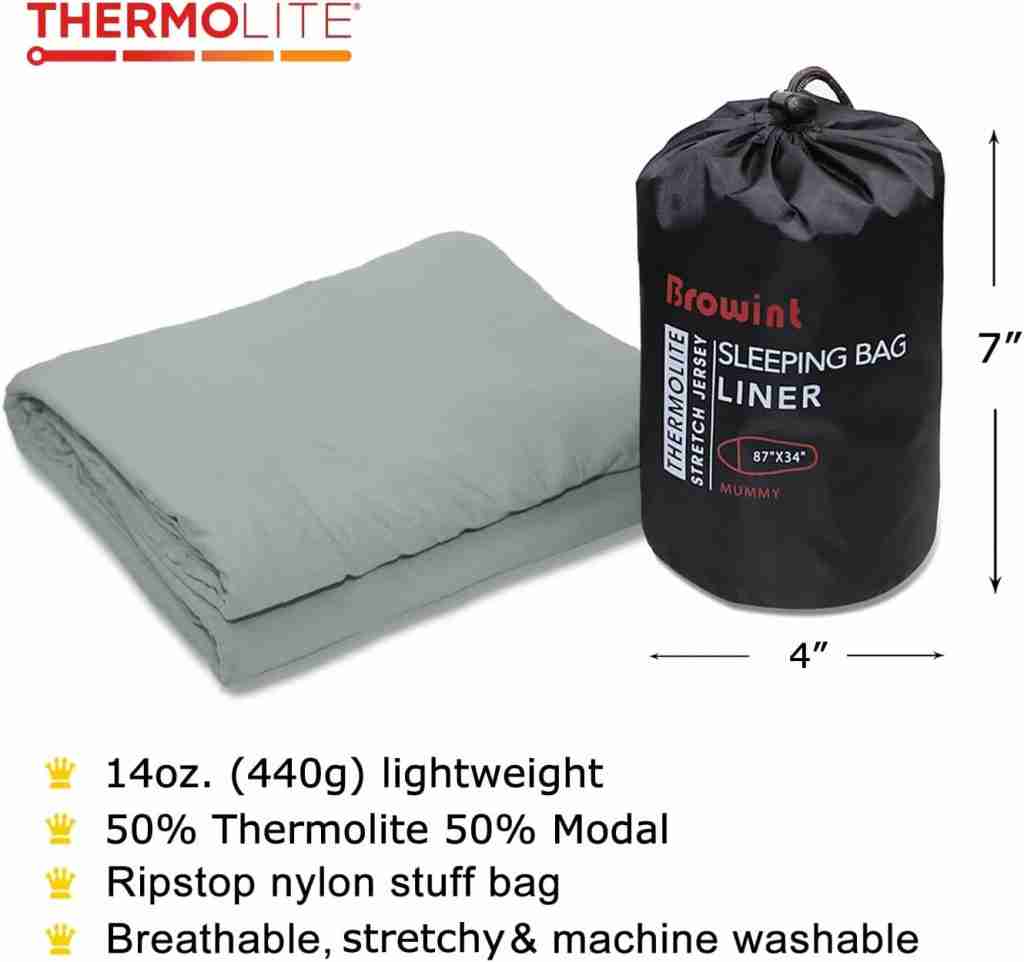 Thermolite is super stretchy and silky soft to the touch and it provides lightweight warmth and functional insulation with long-lasting durability, keeping you warm for longer.
The material is blended with Modal, a viscose derived from trees that is absorbent and breathable.
There are two styles available:
Rectangular with pillow pocket – 87″x42″, 19oz. (550g); this size allows even tall people to move around freely inside. Hooded mummy -87″x32″, 14oz. (400g), with drawstrings and a box-shaped foot, the bottom is ideal for sleeping bags and allows for a lot of movement.
THERMOLITE LITUME ALL-SEASON SLEEPING BAG LINER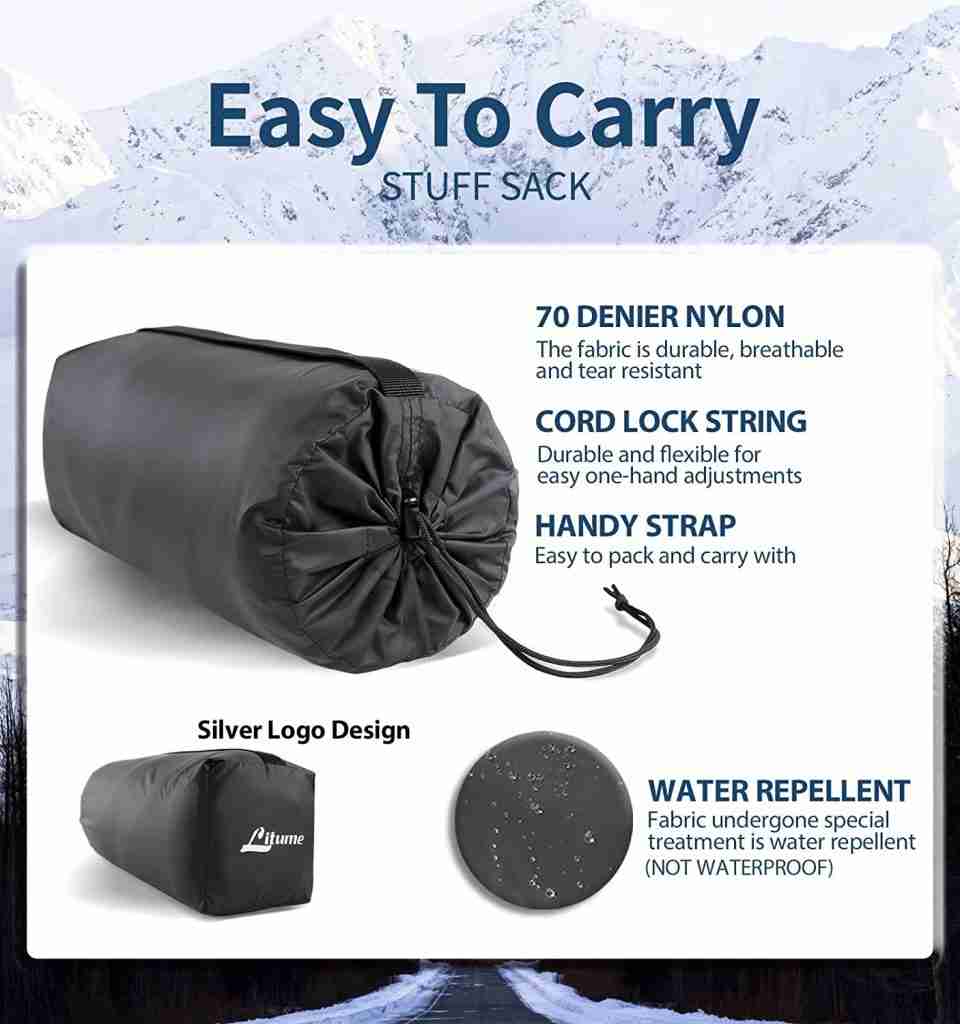 The thermolite sleeping bag liner is made of thicker, softer, and lighter fleece to provide a convenient way to stay warm and comfortable while camping.
The drawstring hood and a stuff sack are an all-season sleeping bag liner that can add up to 27 degrees Fahrenheit to your sleeping bag, allowing you to sleep comfortably all night.
The mummy sleeping bag is made of soft yet flexible fleece fabric that keeps you warm while allowing you to move freely. The drawstring hood keeps the heat in for extra warmth, and the foot box design gives your feet more room to move around.
For all of your outdoor excursions and travels, the anti-pill fleece camping bag liner is the ideal option to keep you warm and comfortable just like at home.
To increase comfort and warmth, it is the ideal addition to your hiking, traveling, backpacking, or traveling gear.
MERINO WOOL SLEEPING BAG LINER – TETON SPORTS CELSIUS XL SLEEPING BAG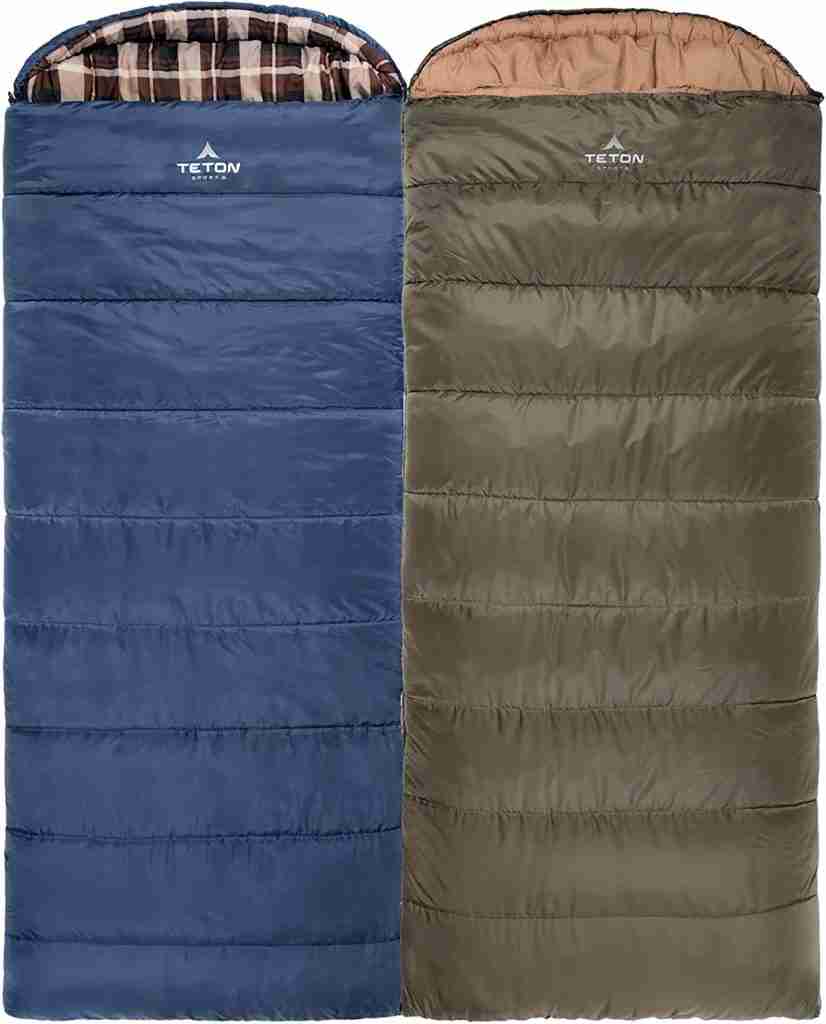 When you go camping with this MERINO WOOL SLEEPING BAG LINER, it's like carrying your bedroom with you.
In this comfortable sleeping bag with a plush poly-flannel lining, you won't even realize you're camping. There is lots of space for spreading out.
Your pillow stays clean, and the half-circle mummy-style hood keeps you warm. It allows for easy access and airflow on both sides.
This sleeping bag's Innovative fiber fill, double-layer construction, and draft tubes all work together to keep the warmth inside, so rain or shine, you'll be comfortable and well-rested.
WOOL SLEEPING BAG LINER FOR CAMPING AND COLD WEATHER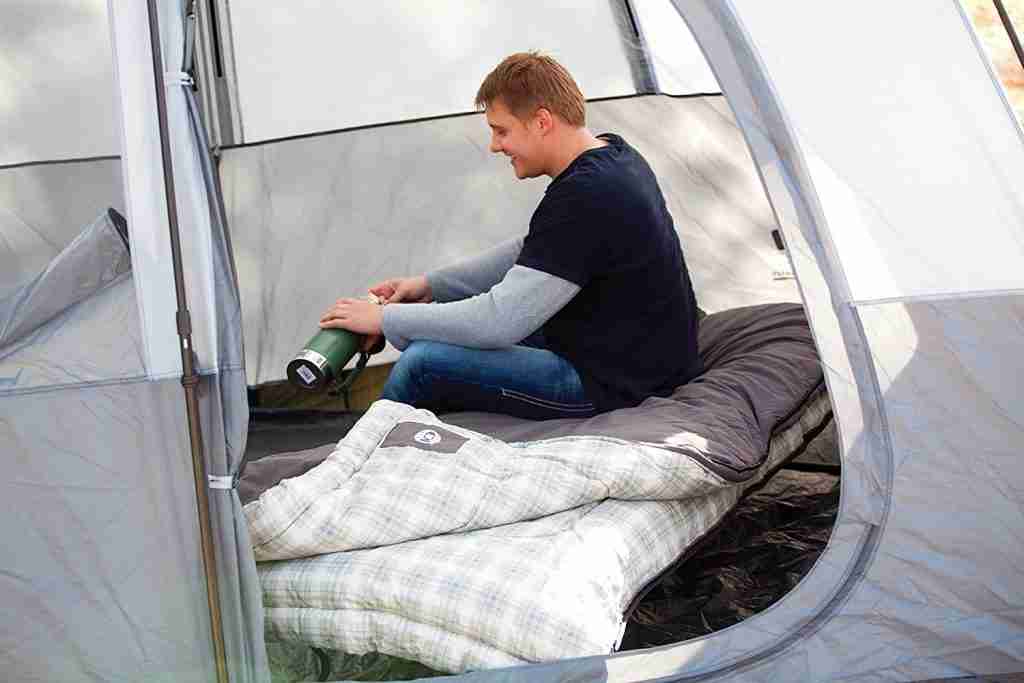 Historically speaking, the Cold-Weather Camping Sleeping Bag is made to last.
The sleeping bag has a pocket for your phone and is soft, warm, breathable, and big enough.
Thermo Lock, which minimizes heat loss through the zipper, Zipper Glide Tailoring, which enables smooth zipper operation around the corner, Comfort Cuff, which envelops your face in softness, and Roll Control, which locks the bag in place for simpler rolling up and storing, are all features of this product.
BEST SLEEPING BAG LINER FOR WARMTH – MARMOT VOYAGER MUMMY SLEEPING BAG

Spirafil high-loft insulation allows the ultra-portable Voyager 55 Sleeping Bag liner to perform in cool and wet environments.
This same exceptional warmth, softness, and compressibility of natural down are achieved through a special combination of small polyester fibers and large, spiral hollow fibers, increasing moisture resistance.
Also, EN rated as comfortable for men at a lower limit of roughly 55 degrees Fahrenheit are the Voyagers. For all-night comfort, they have a full-length, locking, two-way YKK zipper with a zipper garage, two hang loops, and a blanket-like feel.
SILK OR COTTON SLEEPING BAG LINER
Silk or cotton sleeping bag liner is soft, breathable, and easy to wash and dry. It gives a soft feeling to sleep in when you lay down on it at night, which makes it very good for your back and shoulders and other parts of you.
It's also very warm and smells nice after it has been freshly washed in the laundry machine.

The silk or cotton sleeping bag liner can be used on cold nights and also helps to keep your sleeping bag clean.
It is very light in weight and also holds a lot more warmth and doesn't take up much space.

It is comfortable to sleep on and has become an important part of a sleeping bag.
The silk liner is more expensive than the cotton sleeping bag liner. Although, silk helps insulate in cold weather and provides a degree of warmth compared to cotton liners.

Lastly, cotton sleeping bag liners take longer to dry out than silk ones.
SLEEPING BAG 100% COTTON FLANNEL FOR ADULTS CAMPING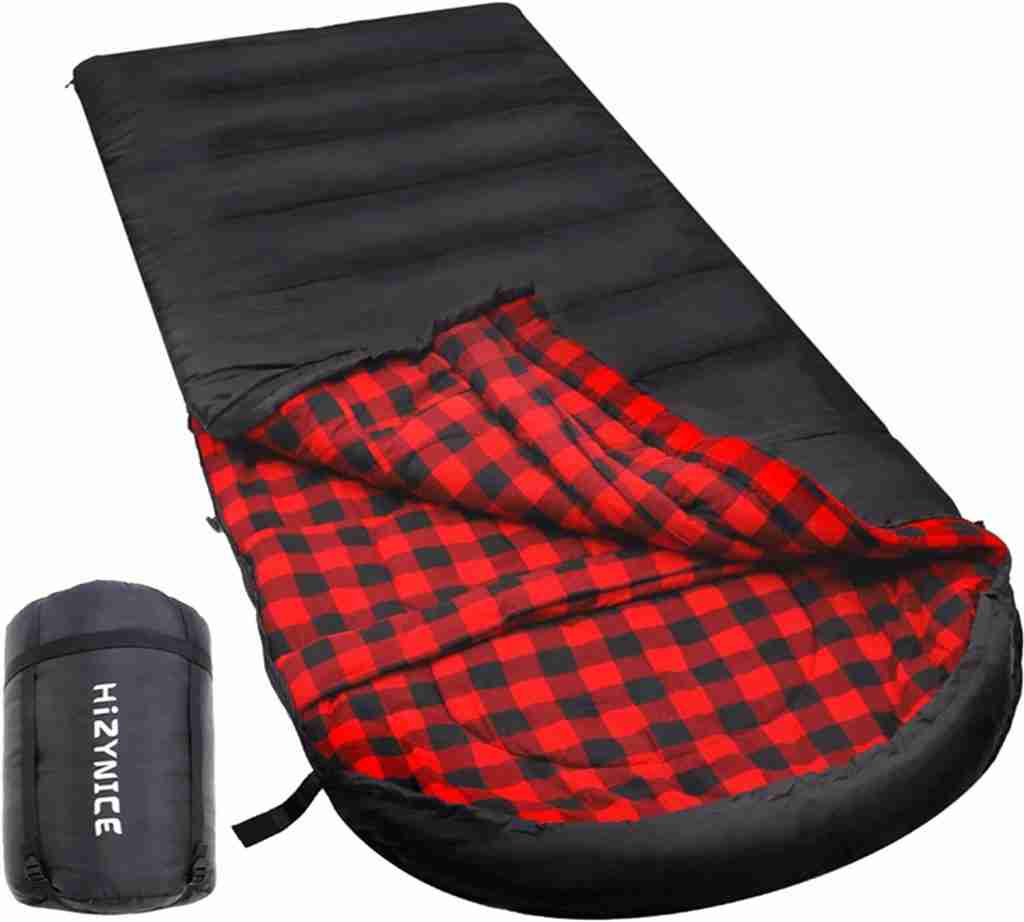 Even when you're inside the bag, it's simple to open or close the zippers because of their excellent quality.
The cotton sleeping bag LINER is very warm, and the vest feature is that the zipper ends up in the middle when you put the two together so you won't have a cold zipper on your back if you're facing your sleeping partner.
The material feels firm but not too heavy, so if you're like me and like to feel the weight of the blankets against your body, this is definitely the product for you.
BEST SLEEPING BAG LINER BACKPACKING – LITUME BACKPACKING LIGHTWEIGHT SLEEPING BAG FOR ADULTS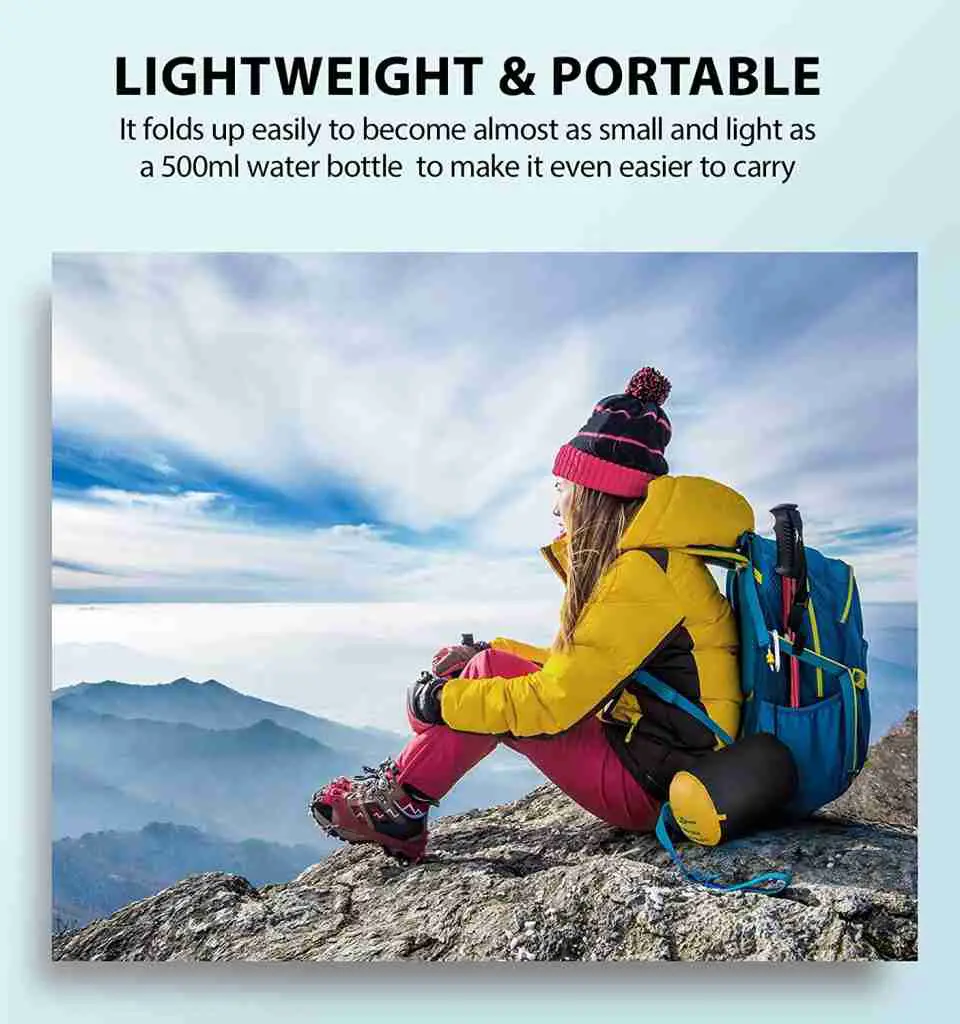 This bag liner backpacking has a sturdy zipper with an attached pull that can be opened with one hand while you're inside the bag by applying slight pressure to the zipper seam's base with your foot.
The top has a velcro flap that will keep the zipper from bothering you at night.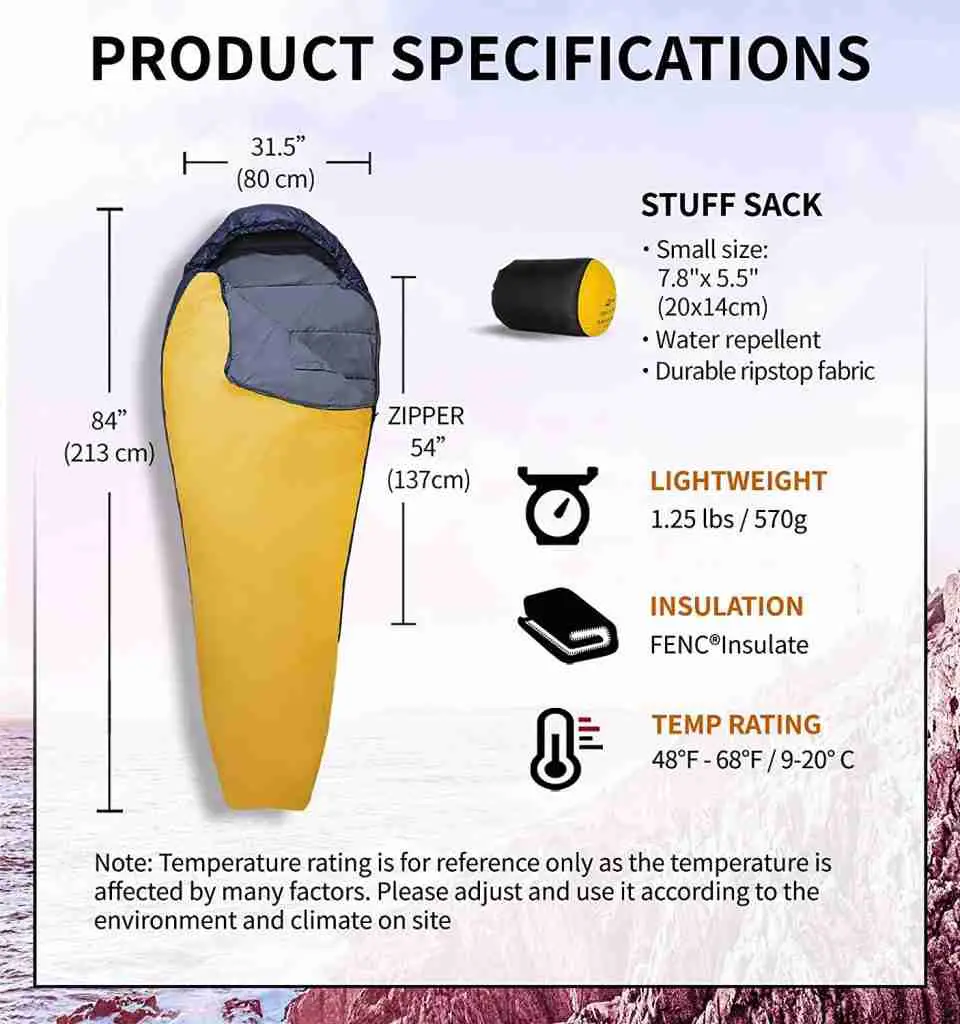 With an inner non-locking drawstring and an outer lock-stop cord to securely fasten it, the sleeping bag is simply folded in half lengthwise, rolled from the toe, and stuffed back into its sack more quickly than you'd expect.
DO SLEEPING BAG LINERS HELP IN THE COLD?
Yes, they do. They provide warmth.
You know how you use an extra blanket on a bed, yeah that's how placing a liner inside your bag provides a layer of insulation to help you stay at a comfortable temperature on cold nights.
They can add valuable extra degrees of warmth to your current sleeping bag. 
HOW MUCH EXTRA WARMTH DOES A SILK LINER ADD?
The silk liner probably adds 1 to 2 degrees to the warmth of a bag.
CONCLUSION
It's been about sleeping bag liners and the warmth they provide and I know that I have done justice to the question of "do sleeping bag liners work?" Thanks for stopping by.