How many handbags does the average woman own? What is the thin line between obsession and elegance? How can we marry frivolities with necessities?
How can one know when to stop? What does my bank account say about my too many needs?
Planning your budget as a lady will lead to the above questions but one thing remains certain, wants and needs are limitless and there's no end to satisfying your cravings as a woman.
Here, I am going to explain why you should have at least 5 bags as an average woman.
Let's see this illustration, it's snowy, and you've got an important meeting scheduled for the morning, owing to the fact that you woke up a bit late, fixing breakfast before heading out might cause you to run late.
So, you decide to grab a coffee instead. Since the meeting is an official meeting, you will need some documents and these documents would be very appropriate in a larger handbag and not in a purse.
Table of Contents
WHAT COLORS OF BAGS SHOULD BE SEEN IN MY CLOSET?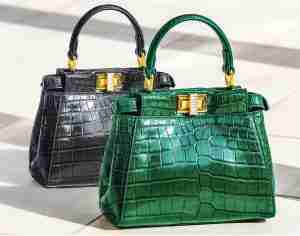 Different occasions call for different outfits. Different outfits on the other hand should be complemented with matching colors of various handbags or purses. The 5 major colors of bags every woman must have will be explained below.
Red: Red is the spark for every outfit. Whenever you are confused about your dress or you are uncertain about how flashy you look, use a red bag.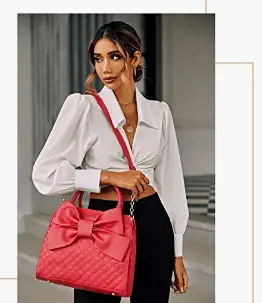 You will be shocked at the magic that can do to that your seemingly casual look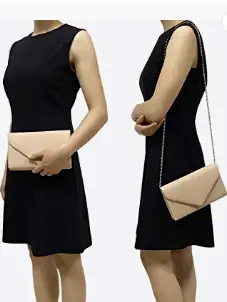 Nude: Not every occasion requires that you look flashy. There are some weird colors that will be weirder with a flashy color. It's always better to tone down your look with nude colors whenever you are beginning to look too colorful.
Yellow: Yellow reminds me of Miami! It's that little extra that makes you stand out, especially if it's a hangout with friends. Yellow goes well with almost every outfit.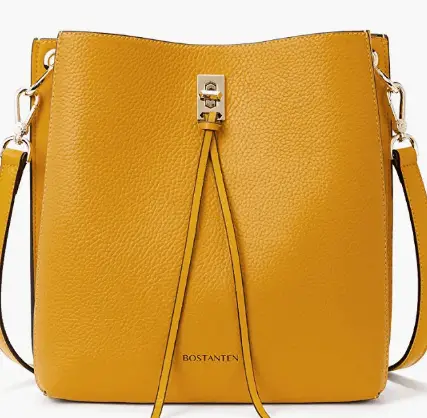 You could tweak your LBD with a yellow bag.  You could also wear those denim shorts and a white tank top with a yellow bag and sunglasses.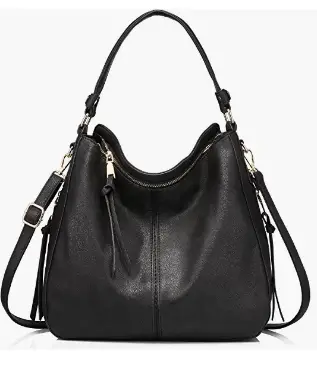 Black: Every woman needs a black bag. Black is that one color you could wear 3 times a week and no one would know.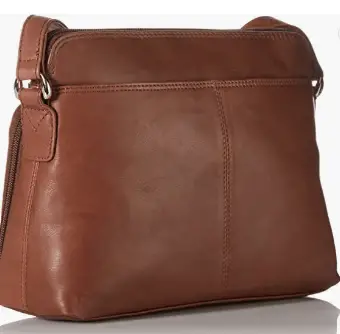 Brown: Fossil bags are mostly brown. Probably because the color wreaks off class and prestige. Brown bags are beautiful in suits and have a special kind of elegance that no other color can match.
HOW MANY HANDBAGS DOES THE AVERAGE WOMAN OWN?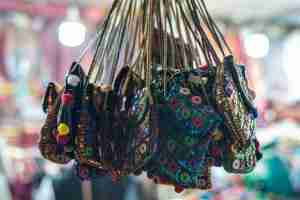 An average woman must not have less than 3 bags. This is because, while it is a good thing to be thrifty when spending, it is also important to explain that bags are a necessity and should be owned by every woman regardless of her income.  
Bags save us the stress of carrying too many things at the same time. Forgetfulness is minimized with bags and it becomes easier to be comfortable even when away from home with bags.
HOW MANY DESIGNER HANDBAGS CAN YOU OWN?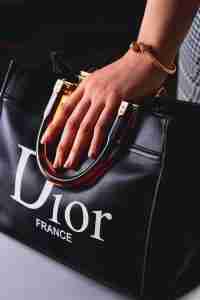 There is no stipulated number of designer handbags a woman should own. However, it is required that every woman should have at least 5 bags, 2 of which can be designer bags while the remaining 3 can fall into a class I've decided to call 'necessity bags'.
Strawberry is a single woman in her early thirties. She lives in a small town in Arizona. People envy her because she is always particular about the way she looks.
As much as she is not a very rich woman, rumors keep saying that she has everything any woman can think of.
Strawberry's secret is simple; she has understood the importance of good looks and would remove a little portion of her earnings every month to stock her closet.
HOW MANY PURSES SHOULD A MINIMALIST OWN?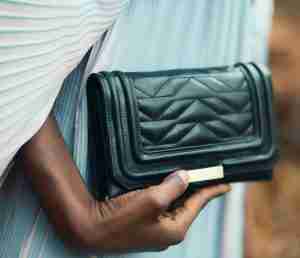 A minimalist should have at least 2 purses. One for fashion and the other for necessity. Nobody likes to search for things that could have been easier accessed if in a purse.
Dinners are better attended with fashionable purses. The little runs to the bathroom to powder your nose and apply some lipstick while on a date should be done with a purse.
What is the difference between a purse and a handbag?
While bags are bigger with handles that can either be held or slung over the shoulder, purses on the hand are smaller and most times come with very tiny handles or no handles at all.
A purse is a small bag used for carrying money, phones, make-up, etc. Purses are generally fashionable and cannot be used for every occasion.
While some women have devised the strategy of putting their purses inside a larger bag, others would rather go around with just their purses.
HOW MUCH SHOULD I SPEND ON HANDBAGS?
How much should I spend on handbags? How much is too much and at what point should I learn to stop? Consumer behavior is hinged on a number of factors that vary from individual to individual.
While spending $5,000 to buy a Louis Vuitton designer bag can be a norm for one person, that same amount can be screaming too extreme for another person.
I used to have a friend whose closet was divided into large sections. Each section contained different things. She had the shoe section, the bags section, the jeans section, the shirt/tops section, and the gown section.
Her bags section had not less than 10 bags. She had different bags for different functions.
She had her 'casual bags', 'corporate bags', 'flashy bags' for weddings, reunions, etc., and 'nursing bags' for whenever she started nursing a new child (she had 3 children).
To the beach kind of bags', 'grocery bags', 'and vacation/travel bags.
Now, we can't say that she was too extreme in her buying because there are celebrities who have a room full of bags and wear.
WHY DO PEOPLE BUY TOO MANY PURSES?
Most researchers have explained that people are insecure and that this factor has affected their buying behavior.
Frivolities are addictive and trends never cease. Someone who is addicted to frivolities will keep buying and discarding as trends keep changing.
Also, some bags are of inferior quality and cannot be durable. People who fall victim to such things will not stop buying. A closet can be full of purses, 90% of which are either peeling or tearing.
However, different occasions and seasons call for different bags or purses.
WHAT TYPE OF HANDBAGS DO YOU NEED?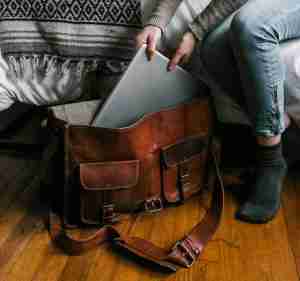 As I said earlier, bags save us the stress of carrying too many things at the same time. Forgetfulness is minimized with bags and it becomes easier to be comfortable even when away from home with bags.
Here are some types of bags you need as a lady:
Casual Bags: I call them stroll bags. Going for a stroll to the library?  Going to see a friend downtown? It will be inappropriate to be seen carrying a travel bag or something too flashy. Casual bags always come to the rescue on such occasions.
Laptop/Business bags: This class of bags is specifically designed for career women. Mondays are busy days. New contracts are signed, and pending deals are closed. You can't be seen carrying a Tote bag to work on a Monday morning!
Shoulder Messenger: These are bags that you can easily sling on your shoulder while carrying other things.
They have been designed to keep you comfortable regardless of what you are carrying.
Checking your schedule for the day will help you determine the type of bag to carry out each day.
Back Pack: They fall in the same category as travel bags. Carrying just a purse to spend the weekend with your in-laws is quite hilarious.
Tote bags: These are reusable grocery bags. Have you ever gone for an emergency grocery buy and were forced to put the things you bought in your shoulder messenger?
If yes, get a Tote bag. The same thing can't happen to you twice.
Fancy bags:  Every woman needs at least 2 designer bags for special occasions. Who wants to attend her friend's wedding carrying a Tote bag?
CONCLUSION
In as much as this article has given you an inkling of how many bags a woman should have, it is still important to assert that there is no stipulated limit to the number of bags that should be owned by the average woman.