What is a wash bag used for? The first answer that might come to a layman is that wash bags are used for washing. But is this really true? Can we also say a wash bag is a toiletry bag?
Now, why are we discussing wash bags and bringing in toiletry bags, are they in any way related, or are they the same thing?
Enough with the too many questions.  Come with me and let's get things ironed out together.
Table of Contents
HOW DO YOU USE A WASH BAG?
Sort out your items. Look out for the materials that may easily get lost inside the washing machine or string-like fabrics like shoelaces that might tend to cause a hitch during washing.
Sort your items in terms of color. Materials that tend to stain easily or emit some sort of color should not be mixed with other materials as the resultant factor might be a cloth dyeing you never expected and of which I am 90% certain that you would regret.
Follow the instructions based on the discretion of your fabric manufacturer.
If they said to wash in warm water, soak your washing machine in warm water after you've put some soap for foaming before going ahead to throw in your wash bag containing the materials you've already sorted.
The wash bag is usually made out of mesh or other netlike materials that allow water to seep in as the circle goes on. There are still wash bags made of polyester and nylon.
Choose your type of wash bag wisely and also seek guidance if you are entirely new to using wash bags.
RELATED: WHAT IS A LAUNDRY BAG USED FOR?
WHAT IS A WASH BAG USED FOR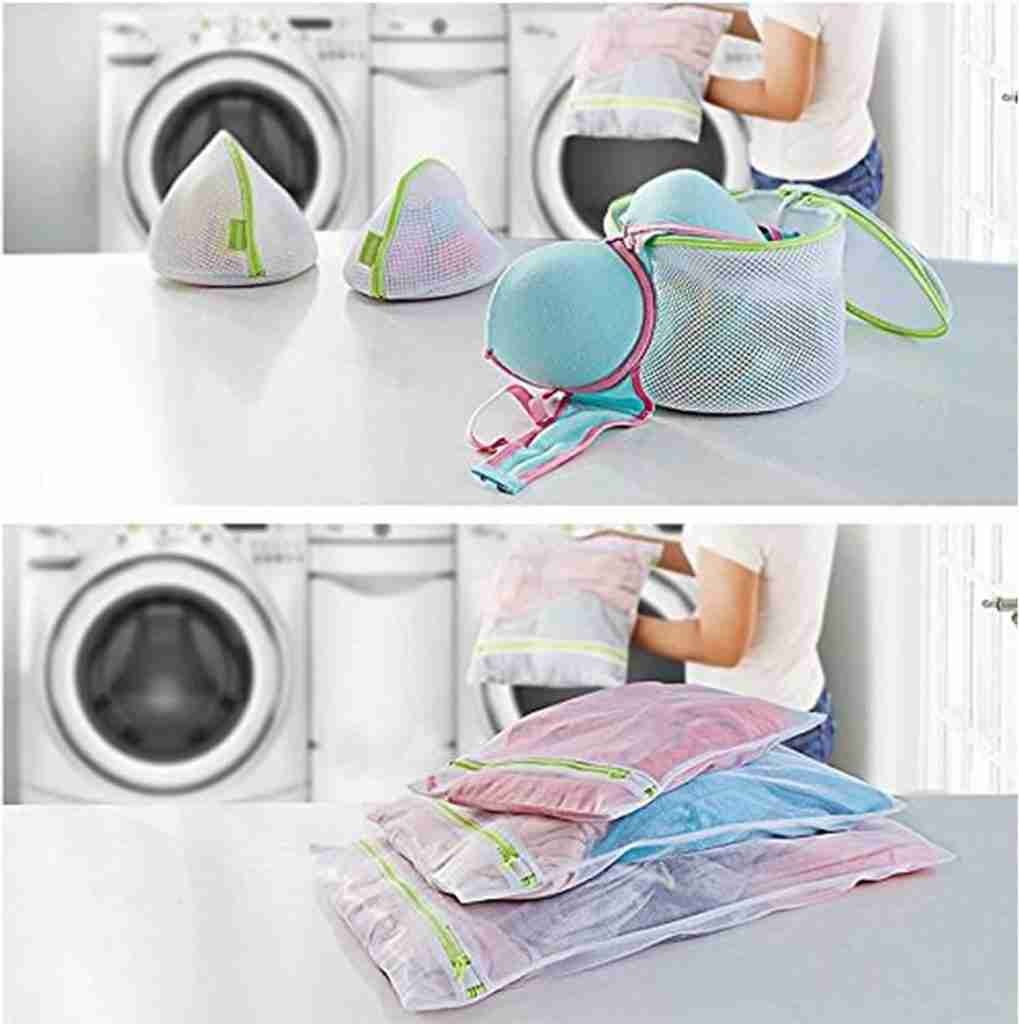 A wash bag as the name implies is a lightweight bag usually made of mesh, which is used to protect delicate fabrics from getting damaged during laundry.
Wash bags are multipurpose and can be used for a variety of purposes. However, the general function we all know wash bags to serve is strictly related to laundry.
Any other function can be said to be at the discretion of the user and may or may not be part of the original reasons behind the creation of wash bags.
WHAT SHOULD BE IN A WASH BAG?
What one decides as clothes or fabrics that are best washed in a wash bag during laundry varies from person to person.
But there are general fabrics that everyone would naturally want to wash in a wash bag because of factors like color, texture, style, etc.
Shoelaces, stockings, underwear, G-strings, singlet, hosiery, bras, lingerie, and bathing suits are fabrics that are best washed inside a wash bag because of the following reasons;
White shirts, bright-colored designer shirts or gowns, and other highly sensitive fabrics such as baby clothes would naturally be washed in a wash bag because combining these materials with the rest of your other materials will bring some sort of damage to them.
SHOULD YOU WASH ALL YOUR CLOTHES IN A WASH BAG?
All clothes should not be ideally washed in a wash bag. Let's remember the reason why wash bags were created in the first place.
Wash bags were created to serve as some sort of protection from the harshness of the washing machine and the dangers lurking with other stronger materials that can withstand the washing machine.
This said, materials that do not stand any chance of endangerment if thrown directly into the washing machine, should not be washed in a wash bag.
Examples of such materials might be your jean jackets and pants, regular shirts, gowns, skirts, etc.
MESH LAUNDRY BAG
Mesh laundry bags are usually identifiable by their net-like fabrics and their drawstring handles or sometimes zippers.
Mesh laundry bags are usually lightweight and are mostly designed to allow water and soap to seep in during laundry. Here are some of their unique features;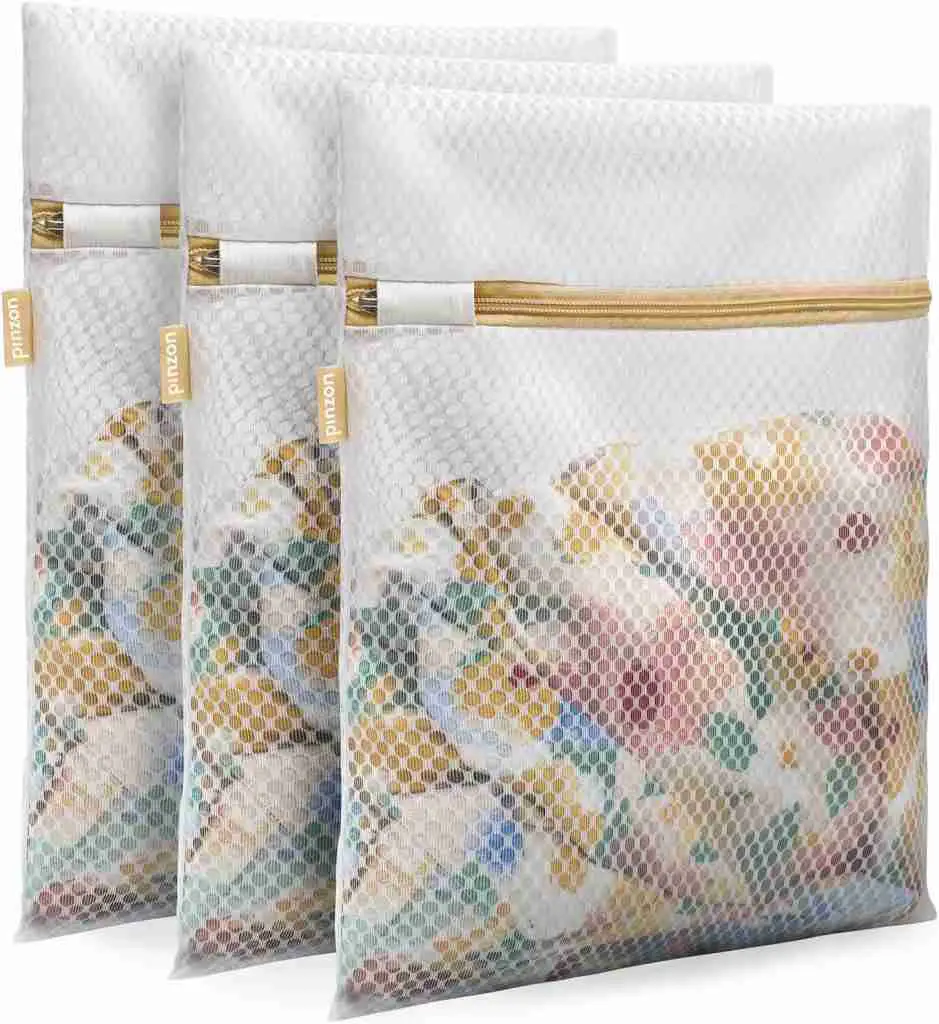 They have a singular color pattern, they are usually designed in neutral colors like white to allow you to see clearly what's in them and to avoid incidences where there is a color stain transferred from the bag which was to serve as protection to the clothes in it which were being protected from such occurrences.
They usually have drawstrings that can be opened and closed at will.
Their materials are usually lightweight and made to look like nets otherwise called laundry net bags for easy water passage.
They usually come with no extra pockets or compartments.
DELICATE WASH BAG
The difference between a mesh wash bag and any other delicate wash bag can be seen in their designs.
While mesh bags are made out of mesh, there are some delicate wash bags that are made out of other thicker materials.
The Wash guard is a type of delicate wash bag made out of thick fabrics and designed with a zipper at the upper layer of the bag.
The zipper was placed at the upper layer and not at the topmost part of the bag to allow the clothes within circulate freely without obstructions while the washing is ongoing.
DO LAUNDRY MESH BAGS PROTECT YOUR CLOTHING?
Let's remember that the washing machine is not very clean either! So, laundry mesh bags protect your clothing in ways that you cannot imagine.
For example, items that would naturally get lost in the cycle are prevented from getting lost inside a mesh bag that has a drawstring that cannot open without your permission.
BRA WASH BAG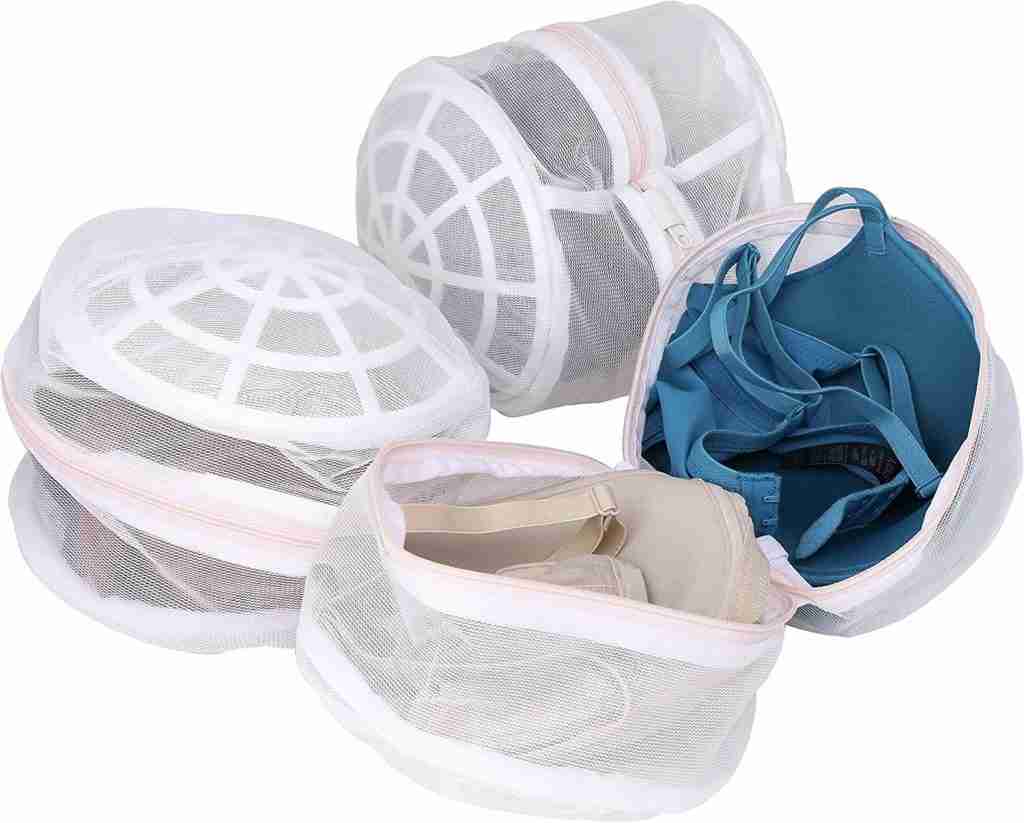 Unlike the regular wash bag, the bra wash bag is more like a bra casing that protects the bra from damage while being washed.
The bra cup is very delicate and can break from constant squishing and squashing which will affect the entire shape of the bra.
Hence, these cases as I have decided to call them, protect the bra from unnecessary germs and at the same time, help retain their sturdiness even after they've been washed over and over again.
LAUNDRY BAGS FOR WASHING MACHINE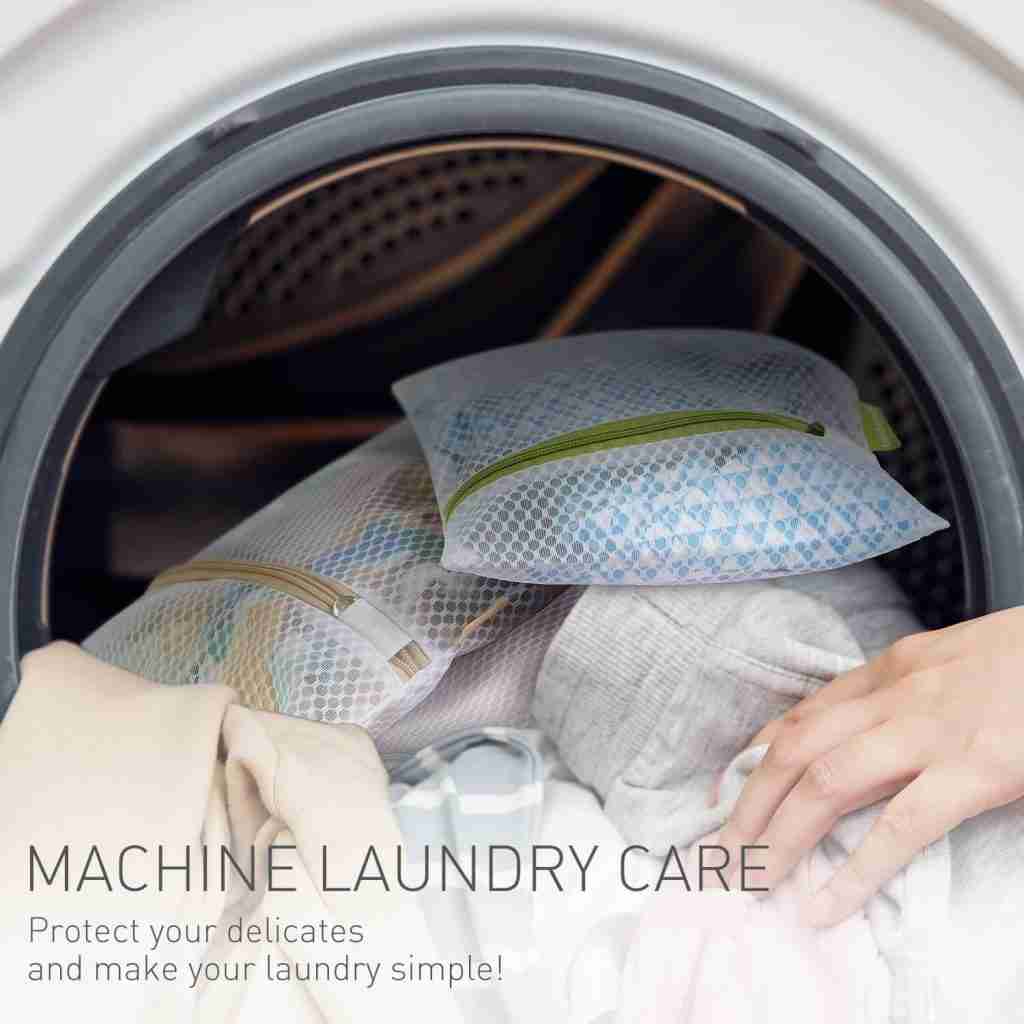 Laundry bags can be washed in a washing machine.
However, before going ahead to wash your laundry bags it's important to find out what materials they are made of and what water temperature best suits them to avoid ruining them in the process.
WHAT IS A LAUNDRY BAG FOR WASHING MACHINE
You can call them dirty clothes bags. They are usually large bags with drawstrings used to store laundry clothes, especially during traveling to avoid mixing up your dirty clothes with your clean clothes.
SHOULD YOU WASH SOCKS IN A MESH BAG
Your stockings are delicate materials and should be washed in a wash bag which could be mesh or any other fabric.
However, a major factor to consider when deciding if to wash it in a wash bag should be how dirty it is.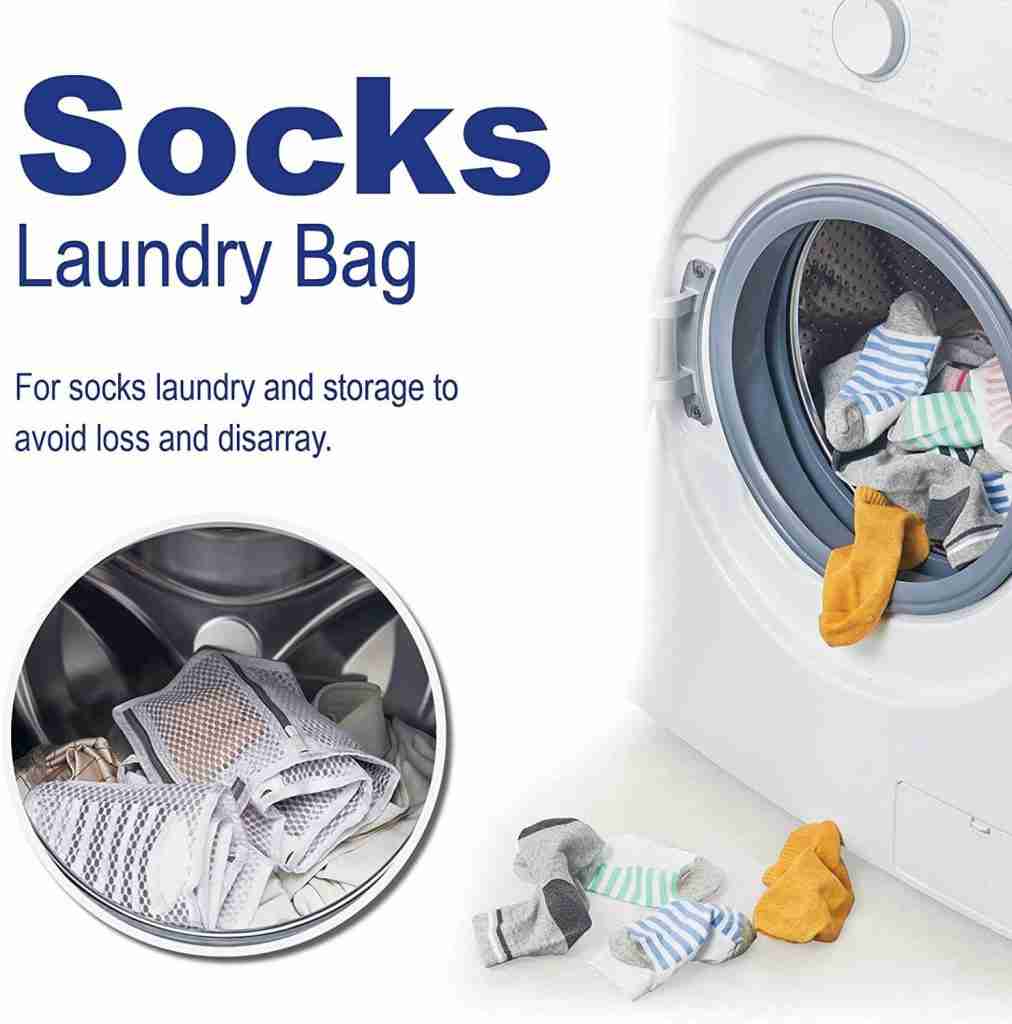 Dirty stockings can pose a serious threat to other sensitive materials if put together in a separate wash bag and can also get lost or cause some sort of hitch if thrown directly in the washing machine.
Hence, to help reduce the dangers of putting your stockings together with other delicate materials, it's better to wash them separately in a sink with warm water or to rinse it out first with warm water before putting them inside your wash bag.
LARGE WASH BAG FOR WASHING MACHINE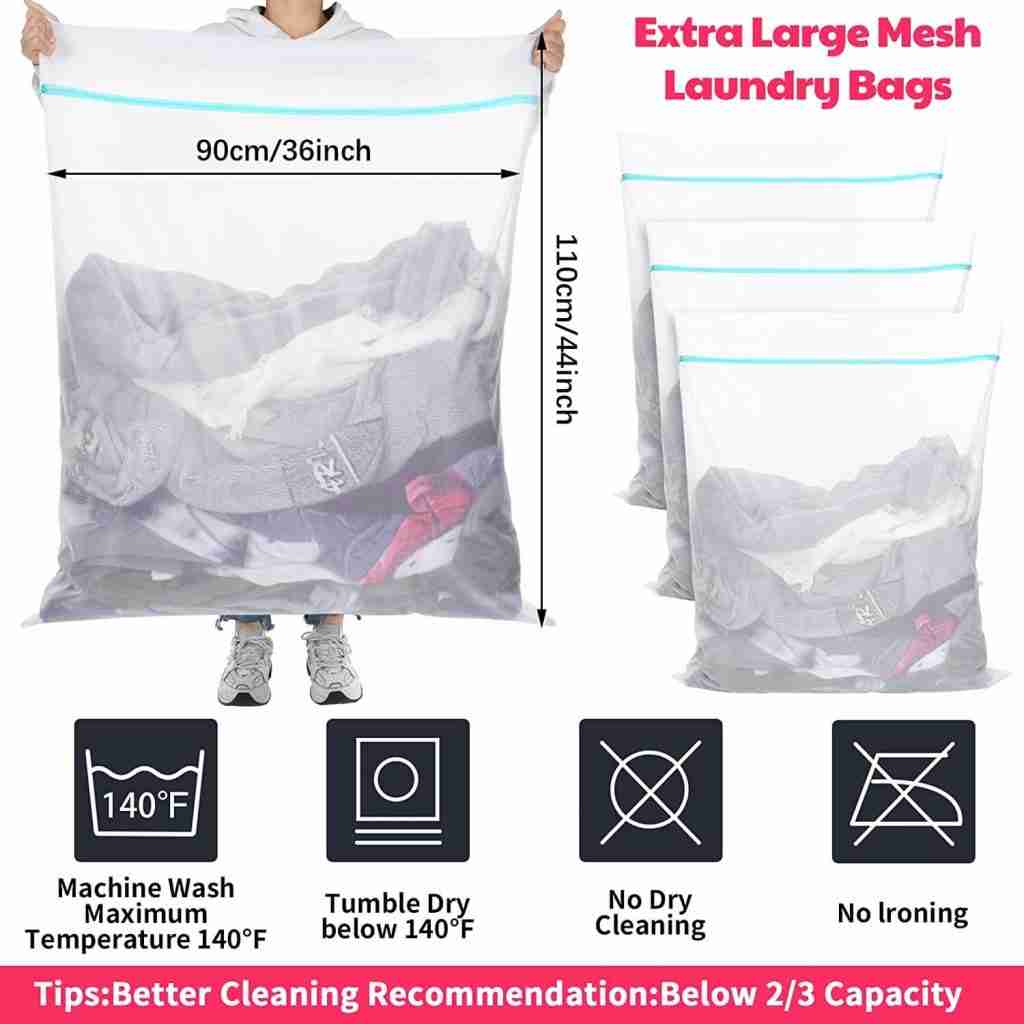 Wash bags are usually designed in different sizes for different sets and types of laundry and from various manufacturers like American laundry wash bags.
There are small-sized bags, medium-sized bags, and Commercial large wash bags. Large wash bags are usually used for garments and other big-sized fabrics.
Grouping your clothes before washing them is achievable with large wash bags. Instead of having to wash them one set after another, you can group them into 3 to 4 large wash bags so that they all can be washed in sets but at once!