One of the items that are essential or necessary for traveling by road, train, or air is your bag, which could be a backpack for airline travel, a duffel bag, a garment bag, baggage, or a carry-on.
In this article, I'll show you two major ways and where to put garment bag on plane.
Follow me to find out the answer to the question.
Furthermore, we all want our belongings to be safe, which is why we keep them close to us at times.
Whether it's first-class or business class, there's the right place to place your bag on the plane. Read on.
Table of Contents
CAN YOU BRING A GARMENT BAG ON A PLANE?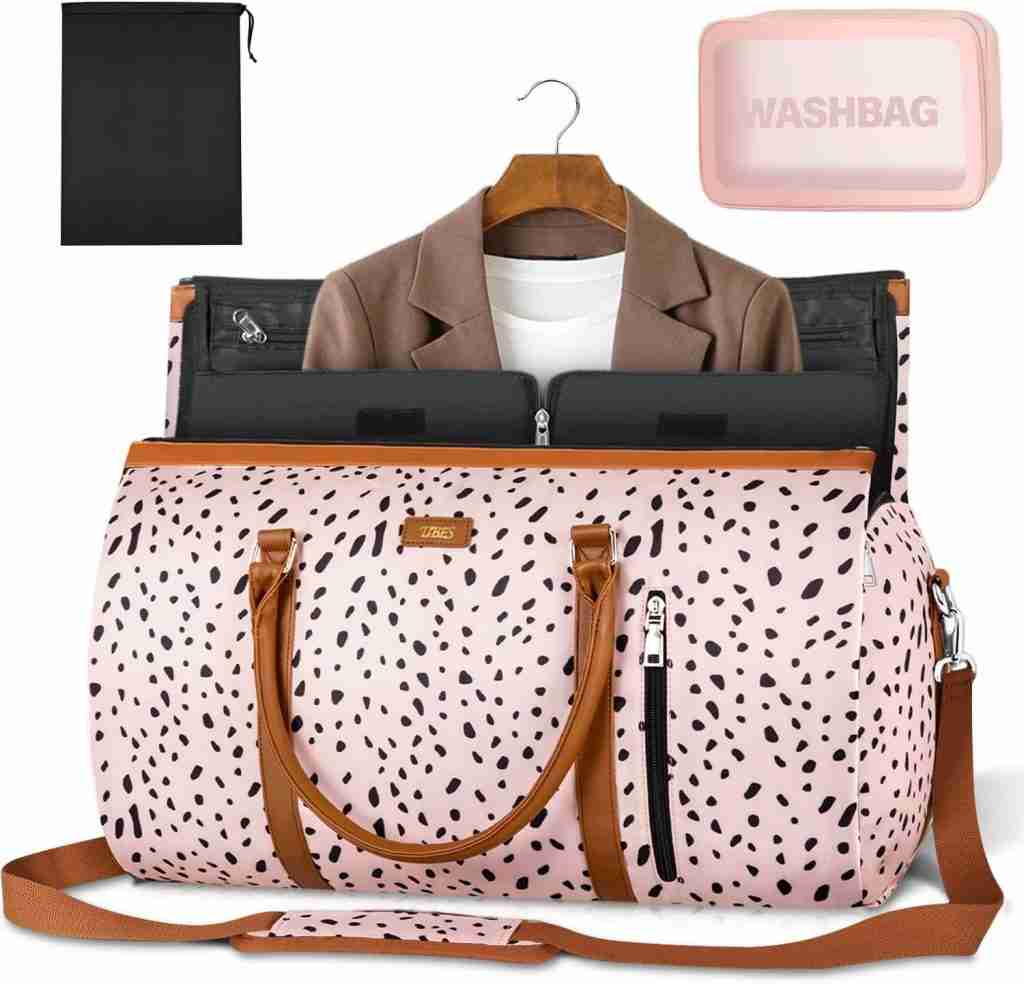 Yes, you can.
CAN YOU PACK A GARMENT BAG IN A SUITCASE?
Yes, you can.
CAN I BRING A BACKPACK AND A GARMENT BAG ON A PLANE?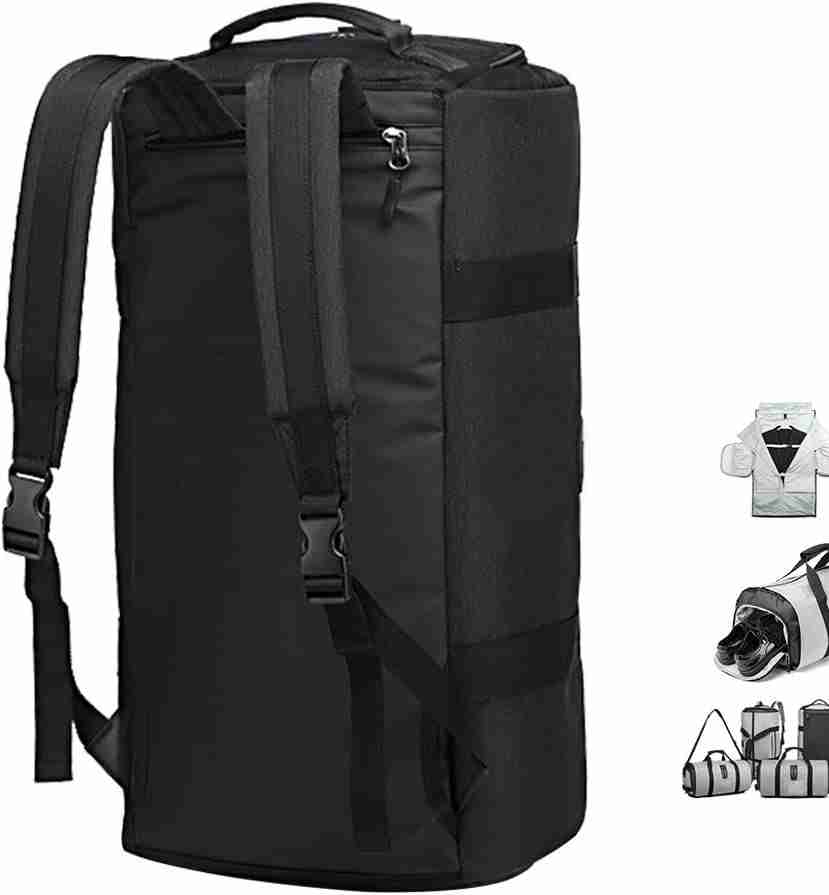 Yes, if one is small enough to be considered a personal item.
Ideally, it should be one carry-on bag and one personal item.
WHERE TO PUT GARMENT BAG ON PLANE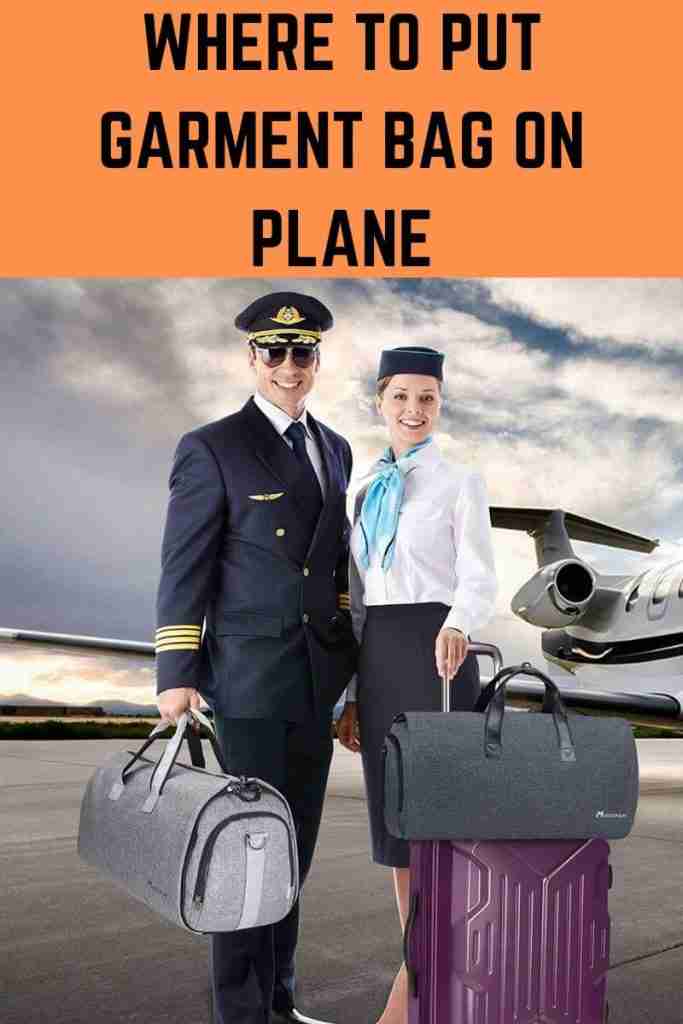 Below are the best two places to place your garment bag on the plane;
1. You can put your garment bag on the plane by hanging it up in one of the closets, which are typically in the First Class and Business Class sections.
2. You can also put your garment on the plane in the next storage location, which is the overhead compartment.
HOW TO TRAVEL WITH A SUIT ON A PLANE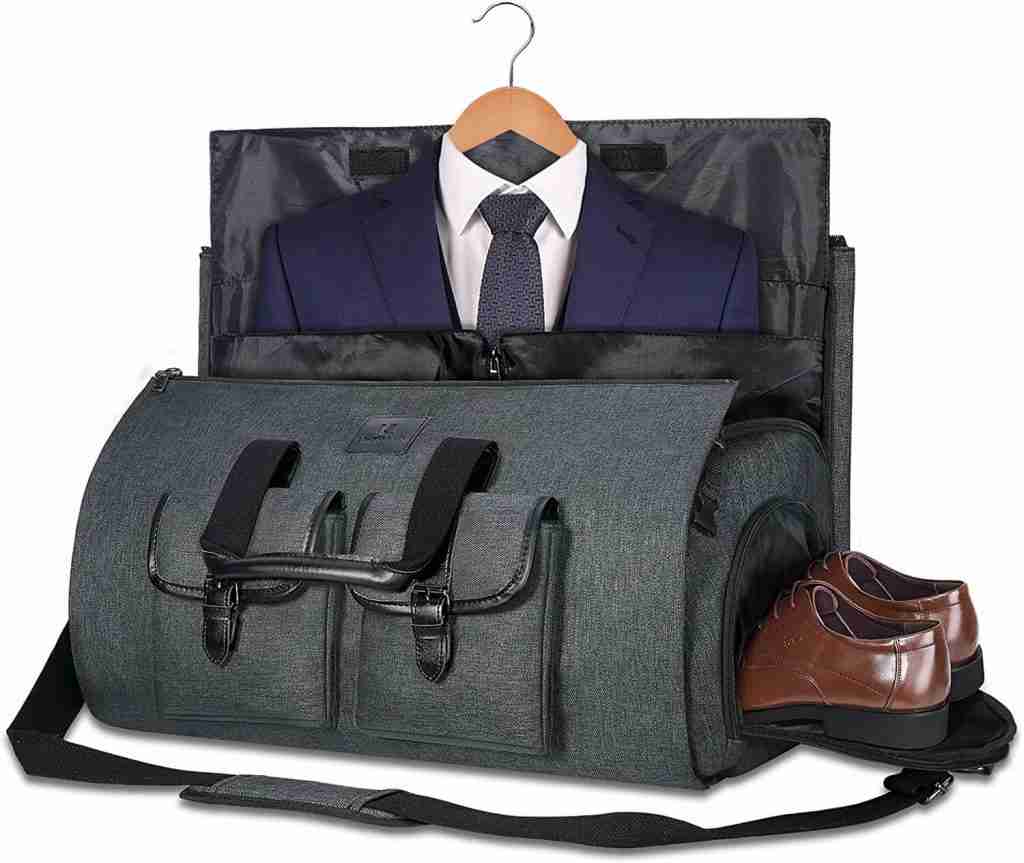 Find below the best method to employ when traveling with a suit on a plane;
– You need to fold your pants over the jacket by starting at the bottom, then fold the trousers' waist over the bottoms.
– Finally, you need to place the entire folded suit securely in a garment bag (or garment cover) to safely transport your outfit on an airplane.
TRAVELING WITH A SUIT BAG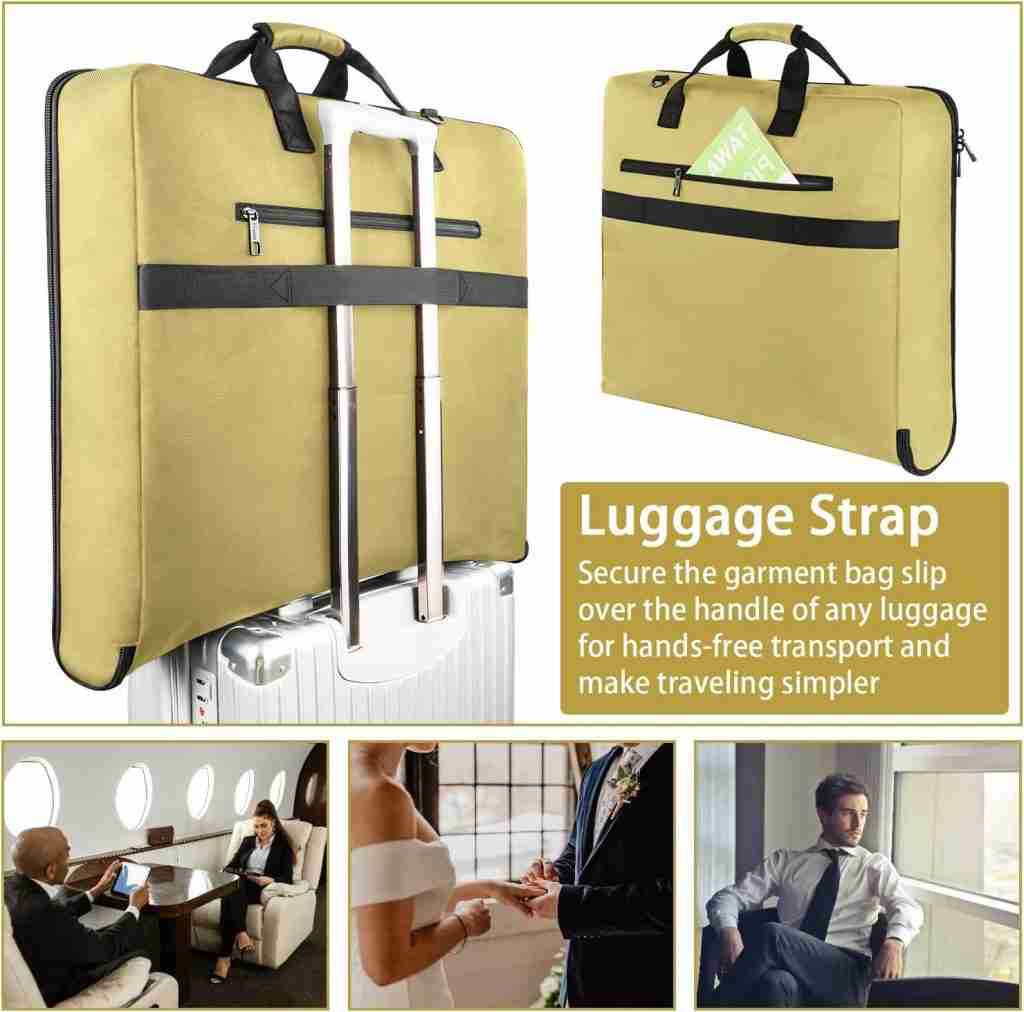 – First check with your airline and know its regulations about carry-on luggage restrictions
– You can also find out whether you can bring a suit in a hanging bag onto the flight.
– If bringing your suit in a hanging bag onto the flight is allowed, you can hang the suit and its accessories, such as a dress shirt and tie, in the bag.
Usually, a lot of hanging bags fold in half, and this makes them easier to stow in the plane's overhead compartment.
CAN YOU BRING A SUIT BAG ON A PLANE TO DELTA
If you are bringing a suit bag on a Delta plane, you must bear in mind that you can carry it as long as it fits the dimensions permitted for carry-on luggage.
Keep in mind that the main carry-on bag must fit the combined dimensions (length + width + height) of 45 linear inches or 114 cm. and it must not exceed the dimensions of 22 x 14 x 9 inches.
DOES A SUIT BAG COUNT AS A PERSONAL ITEM
It depends on the baggage allowance and this varies between airlines so you need to find out what works for the plane you intend to fly with.
Normally, suit bags are usually considered hand luggage rather than personal items and usually, it's stored in the overhead lockers or under the seat.
DOES A SUIT BAG COUNT AS A CARRY-ON RYANAIR
Yes
TRAVELING WITH A SUIT CARRY-ON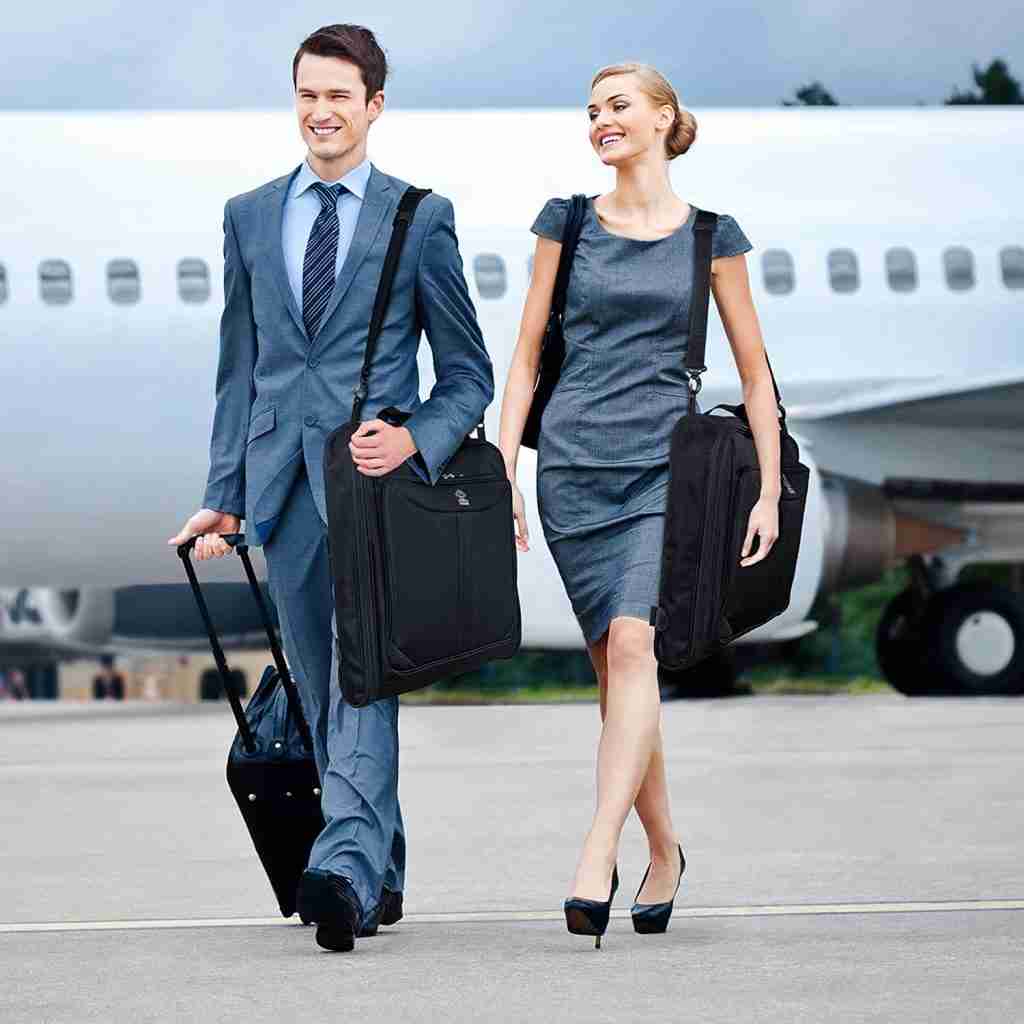 I suppose you're asking how to pack a suit in a carry-on
– If that's the case, the first thing to do is to choose the correct bag.
– You can make use of the spare dry cleaning bags.
– You can use the weaving packing method.
– When packing your suit, pack it in such a way as to avoid wrinkles and creases.
– Use good hangers
– Be mindful of the packing & unpacking order
TRAVEL INFORMATION ON CARRY-ON BAGS